About Me
Hi, I'm Kelly Radcliff! The voice and face behind The Tattered Pew where I share budget friendly decorating ideas along with do-it-yourself projects that are fun, practical and beautiful. I like to consider this space a DIY and lifestyle blog for REAL people. I'm all about finding ways to combine happiness and home!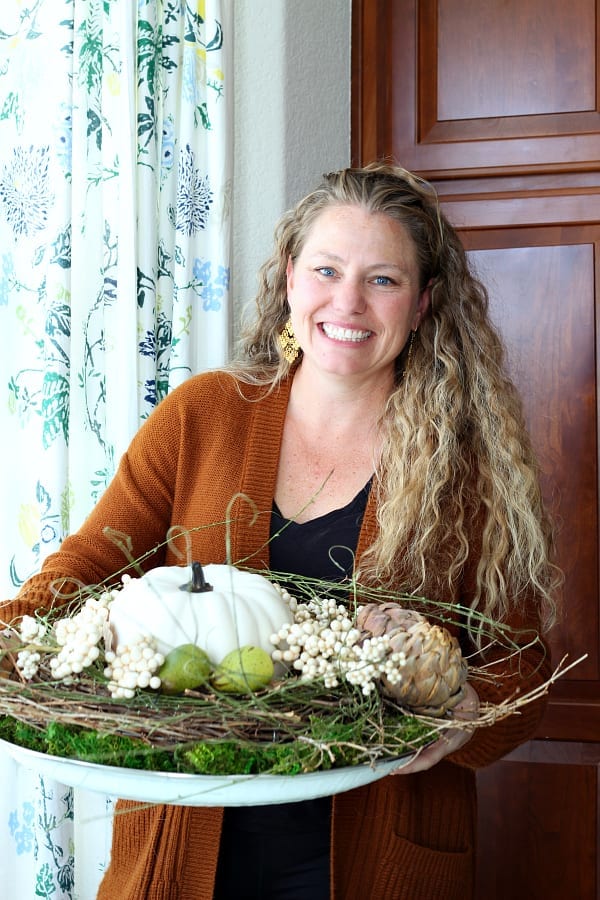 I am a wife, mom, step-mom and kindergarten teacher. I LOVE being with my family and we can usually be found at anything sports related. My awesome husband and I have two little girls together and I am blessed to have two amazing step-sons. Our blended family is the perfect combination of pure happiness and constant craziness.
We live in beautiful Colorado in a unique home that are loving putting our stamp on. I love mixing the old with the new, breathing new life into old treasures, going to flea markets, garage sales and the occasional trip to Home Goods or Target.
But I'll be honest, I'm really just a hot mess mama who needs JESUS and coffee every morning!
Features and Mentions
Most recently I was honored to have my May Day Baskets featured in American Farmhouse Style Magazines 2021 Spring Issue! Not only was it my photography but also the article was written by me. To see my name and work in a magazine was a definite pinch me moment and one that I won't soon forget!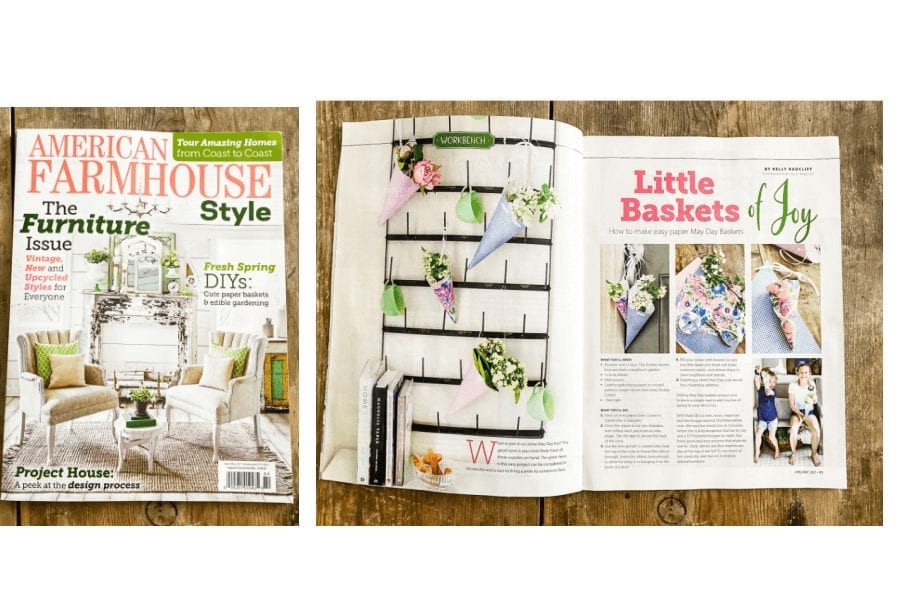 Since starting this blog in 2016 I have been recognized on both Facebook ad Instagram by Cottages and Bungalows, Pier One, Rod Works , Jeffrey Court Tile, The Container Store and Miss Mustard Seed's Milk Paint and more. I also have had the pleasure of having my photos and ideas shared in two published books: Heart & Home and Heart & Home for Christmas; both by Victoria Duerstock. In 2019 I was blessed to be interviewed By Voyage Magazine Denver!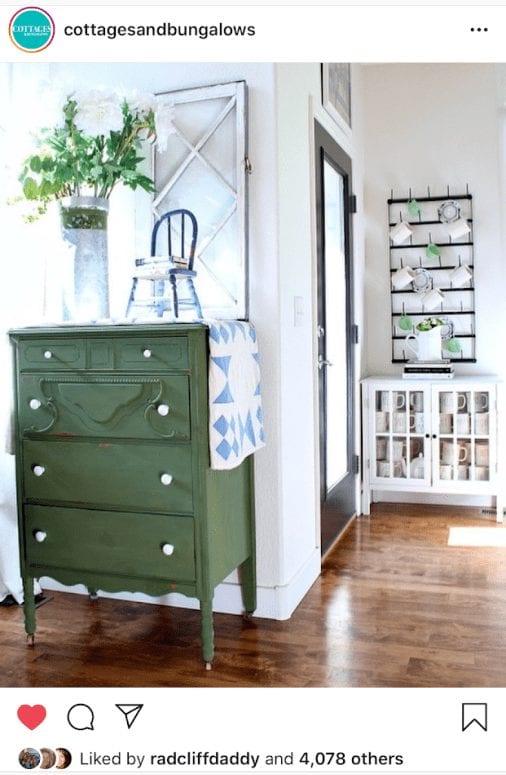 Let's connect! Instagram, Pinterest, Facebook and you can subscribe by email to get access to my latest posts and my free printables library!
My Clan!