Game Day Essentials From Trader Joe's
Did you watch those two crazy NFL games this past weekend? If so then you know the Rams will be taking on the Patriots in a few weeks for the Super Bowl! The big game is right around the corner and if you're anything like me and my family (we LOVE football) then you have already started planning your Super Bowl day and most definitely the food! This year I challenged myself to find all the game day essentials at none other than Trader Joe's! If you don't like football but love food…then this post is for you too! 😉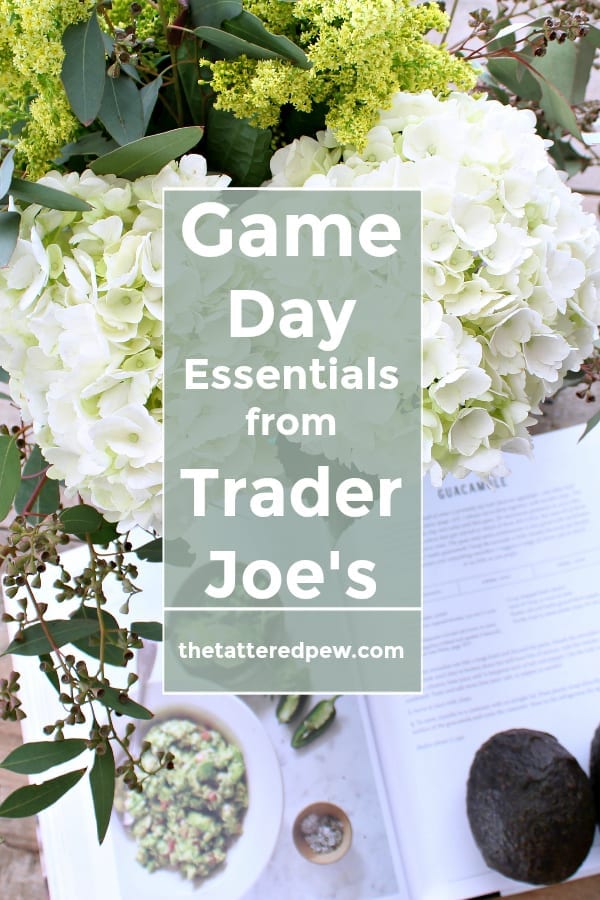 This post may contain affiliate links. While it's no additional cost to you, clicking these links helps keep this blog going. You can view my disclosure policy for details.
Bonus, some of my blogging friends are also sharing their fabulous Trader Joe's favorite finds. A big thanks to Lindsay from Aratari At Home for organizing this fun hop. You can find those posts at the end of mine!
Game Day Essentials From Trader Joe's
This is what I came home with…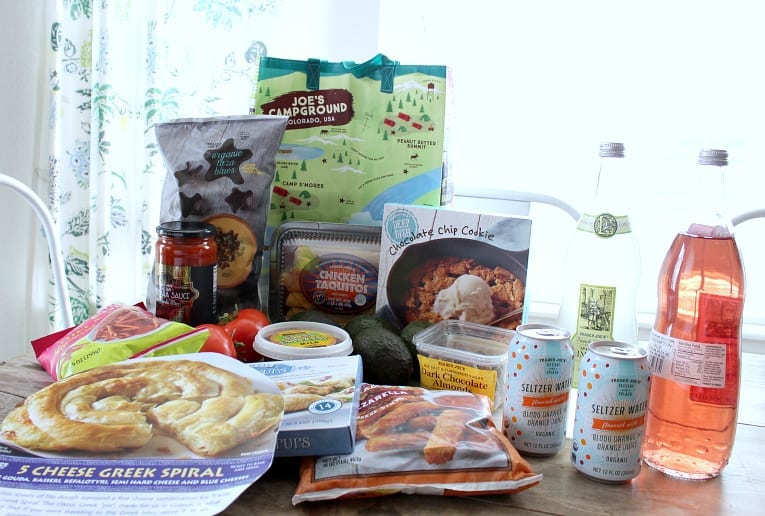 I had so much fun shopping for these "Game Day Essential" foods. Having a focus made it really fun and I was able to grab all of these items plus a few more that you will see below all for around $65. Not too bad, right?
The minute I got home the kids basically attacked me 🙂 in hopes that they could start snacking. The only item they got away with were the dark chocolate covered almonds. I really don't blame them! In the days since we have had fun testing out most of the items pictures and I have to say they were all winners! Especially the deep dish chocolate chip cookie!
I Listed The Items Below

Salsa Especial & Rolled Corn Tortilla Chips/Chili & Lime
Italian Marinara Sauce & breaded Mozzarella Cheese Sticks

Blood Orange Seltzer Water & Sparkling Limeade & French Berry Lemonade
5 Cheese Greek Spiral
Chocolate Chip Cookie ( our favorite)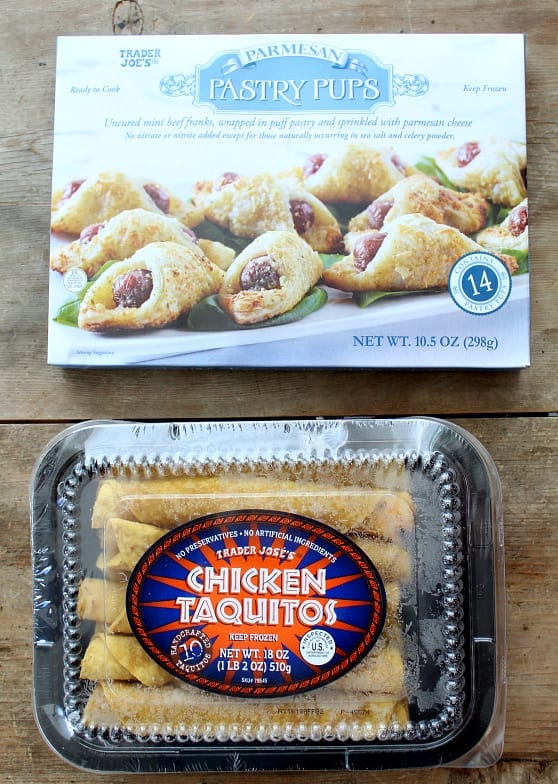 Pastry Pups
Chicken Taquitos
Trader Joe's Produce
Trader Joe's has the best produce and our family loves guacamole so I snagged some tomatoes and avocados so I could make Joanna Gaines's guacamole recipe from her new book, Magnolia Table. I just got it for Christmas and I have been eager to try one of her recipes.
* Random fact: 7,152,287 Avocados sell the week before the game and it's estimated that Americans enjoy 8 million pounds of guacamole on this day every year!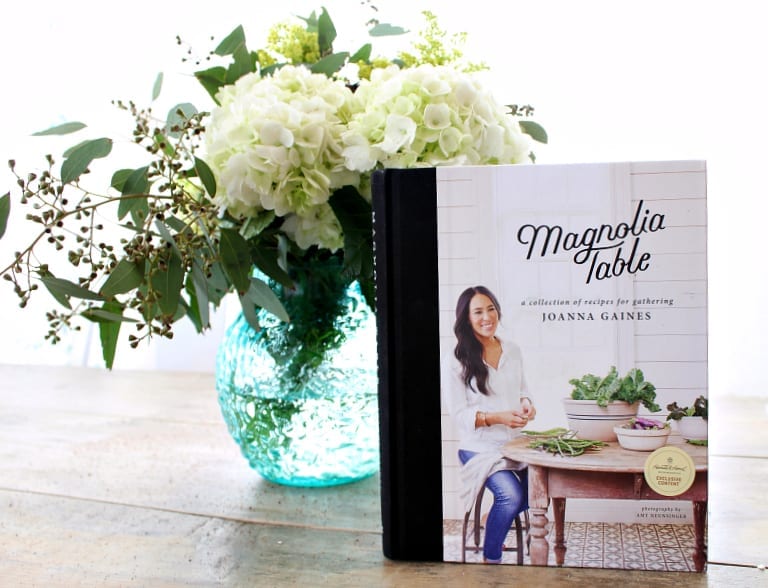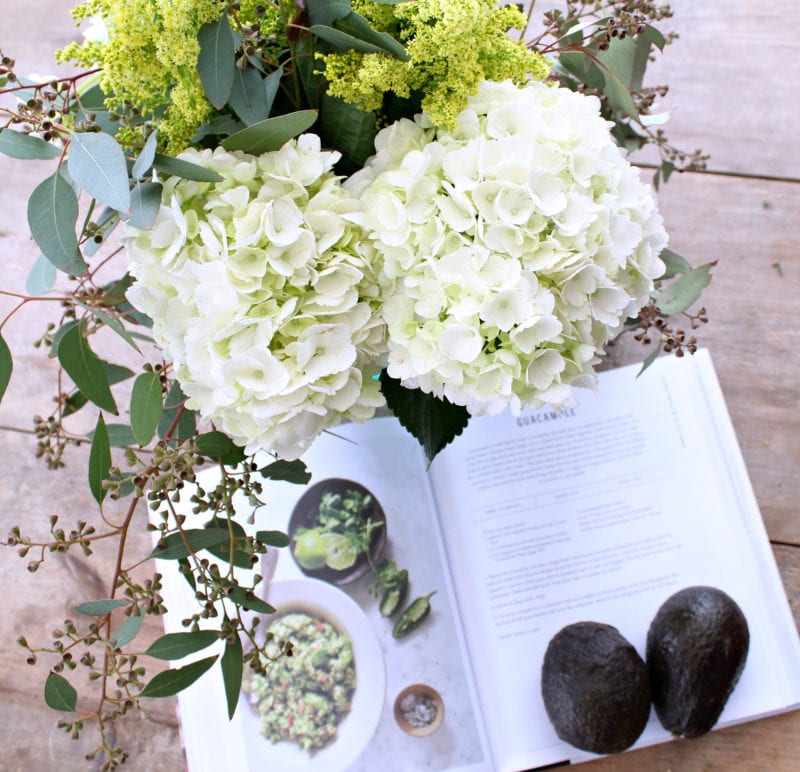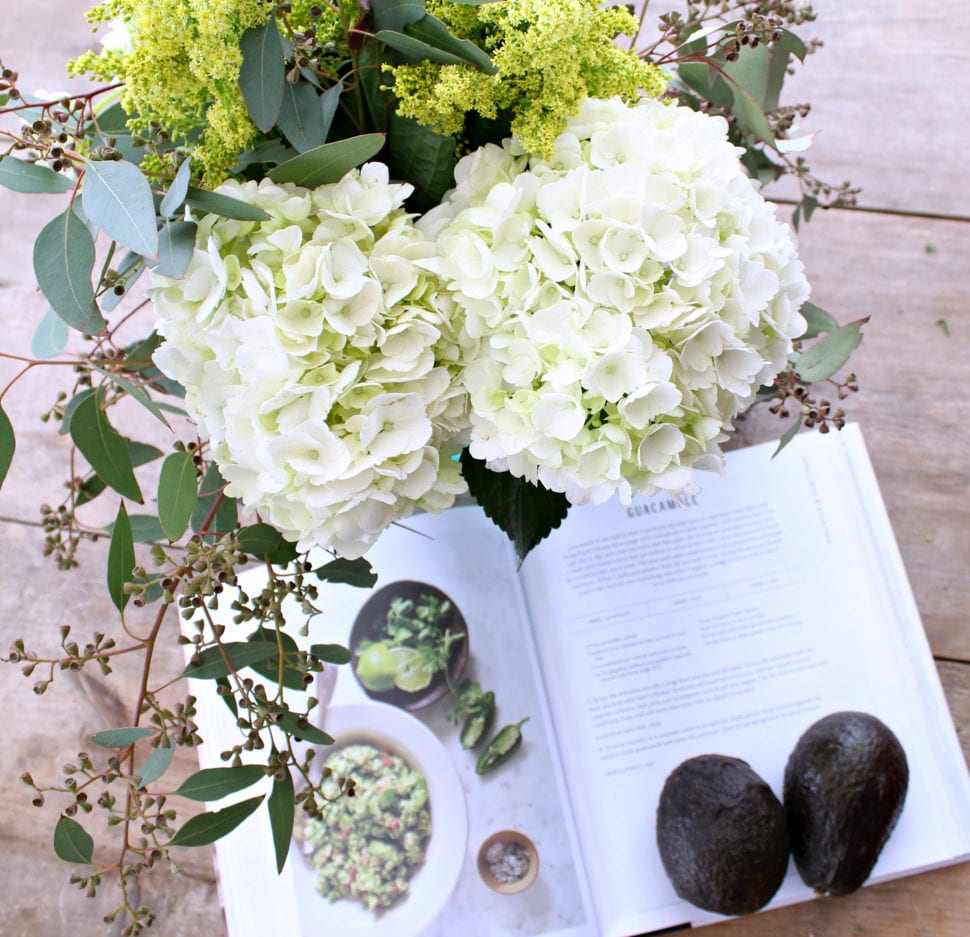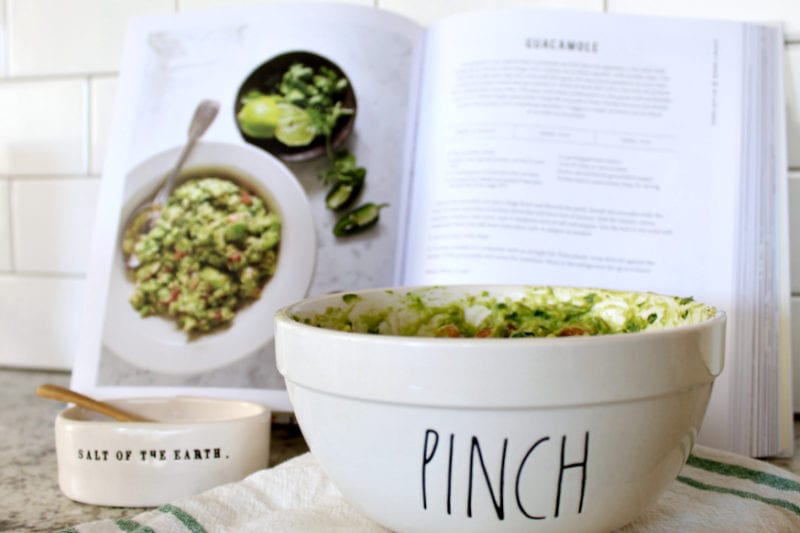 The guacamole turned out delicious and was so yummy paired with these organic taza blue chips from Trader Joe's! I highly recommend this combo and so does my family. In fact, so far everything I have tried from her beautiful cookbook is absolutely yummy!
Of course I also picked up these gorgeous flowers while I was at Trader Joe's.  You can't beat their prices on flowers! I used my tips for keeping the hydrangeas alive the minute I got home and they are still going strong almost a week later!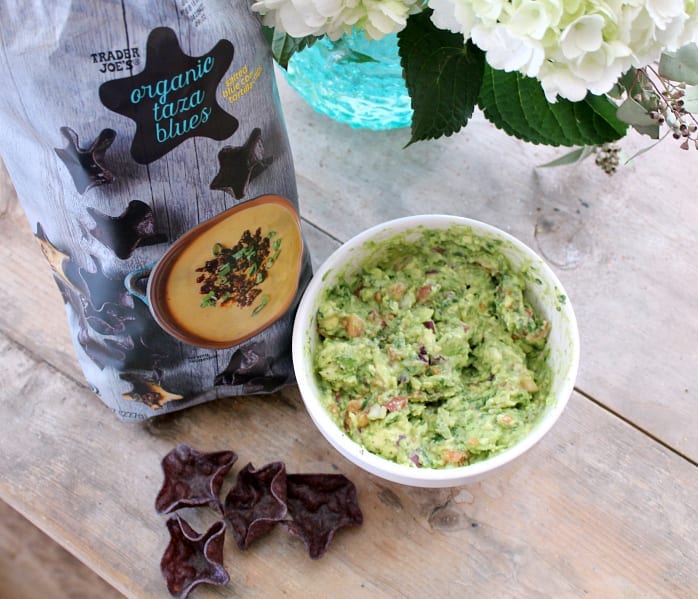 Game Day Essentials
So whether you're cheering for the Rams or the Patriots on game day don't forget to check out Trader Joe's for a fun twist on those game day essentials. Did I miss anything from Trader Joe's that you think we should try for the big game? If so leave me those items in the comments below!
xoxo,
Kelly
Also, don't forget to check out what my blogging buddies found on their shopping trips to Trader Joe's. Just click the blue links below!
Everyday Simplicities | A House With Books | Crisp Collective | The Tattered Pew
She Gave It A Go | Aratari At Home | Buffalove Birds