Hi friends! Today I am excited to share with you all a quick and fun DIY advent calendar for kids! This is a great way to celebrate the Christmas countdown with your family.
If you like a good DIY and a giveaway, then today is your lucky day! I am joining in on the I DIYed That Christmas Blog Hop hosted by Jen over at the blog Noting Grace.  Several talented bloggers have joined me and can be found at the bottom of this post along with the details on how to win a $150 Amazon gift card!  So keep reading!
If you are here from Jordan over at A Blue Nest, welcome! Wasn't her DIY centerpiece just awesome?!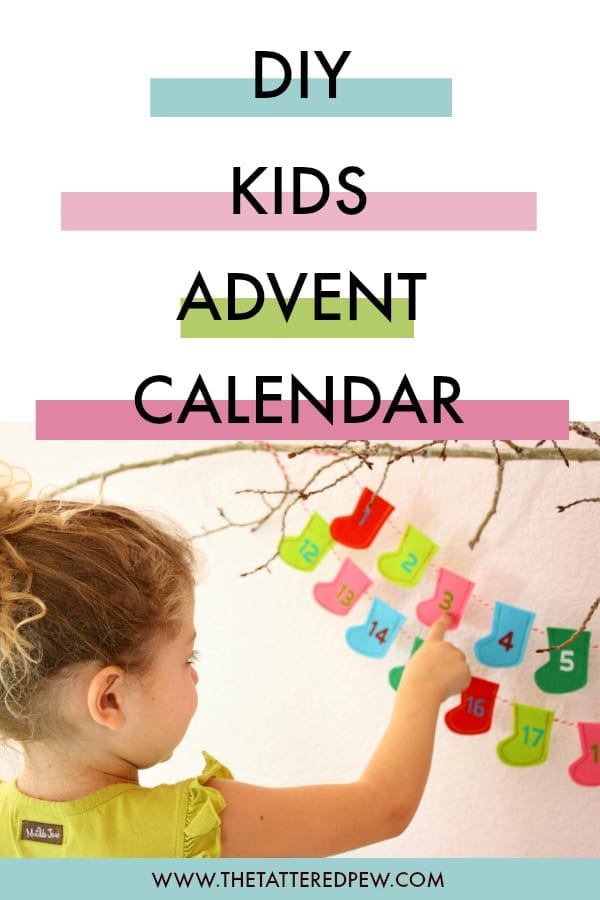 (This post may contain affiliate links. If you purchase a product through an affiliate link, your costs will be the same but The Tattered Pew will receive a small commission. This helps cover some of the costs for this site. I appreciate your support!)
Advent Calendar
Whether you celebrate Advent like we do or just like to countdown the days until Christmas, this DIY project is fun, cheap, simple and oh so doable!
As some of you may know the first day of Advent this year is December 3rd.  In our family we love to celebrate Advent and the anticipation of Jesus' birthday!  I love involving our children and if you saw my post on the girls' Christmas bedroom then you got a peek at our calendar!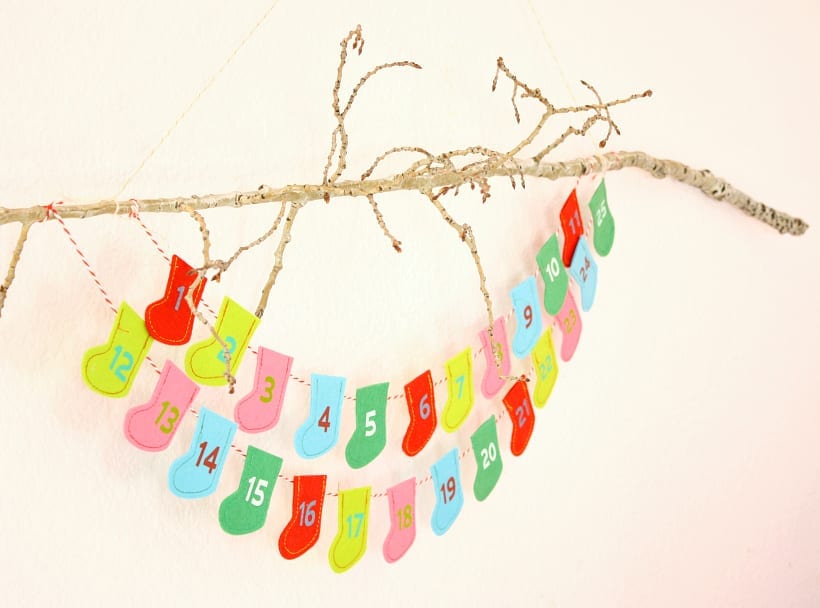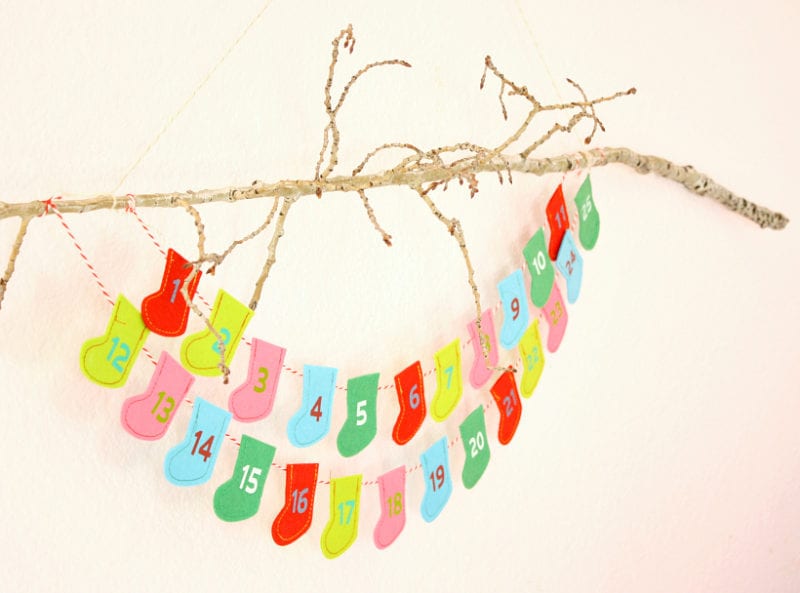 Here Is What You Need
Twine or ribbon (mine is from the dollar bins at Target)
One large branch or stick
Mini stockings with the numbers 1-25 (I found mine in the dollar bins at Target but you could easily make little stockings out of felt or you can also buy some pre-made ones which Target also offers.  You can find them HERE!)
Hammer and nail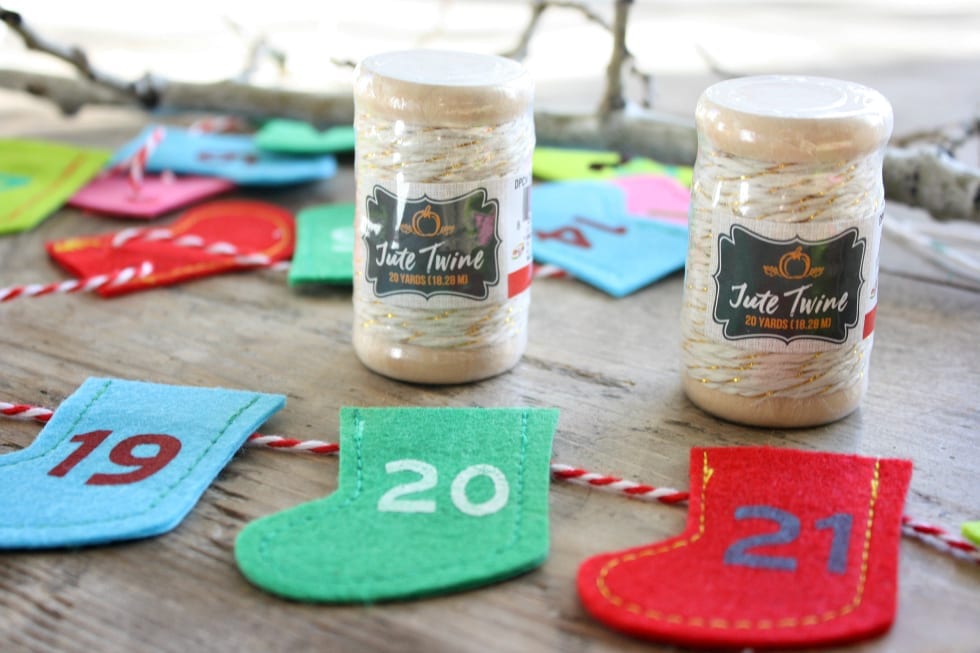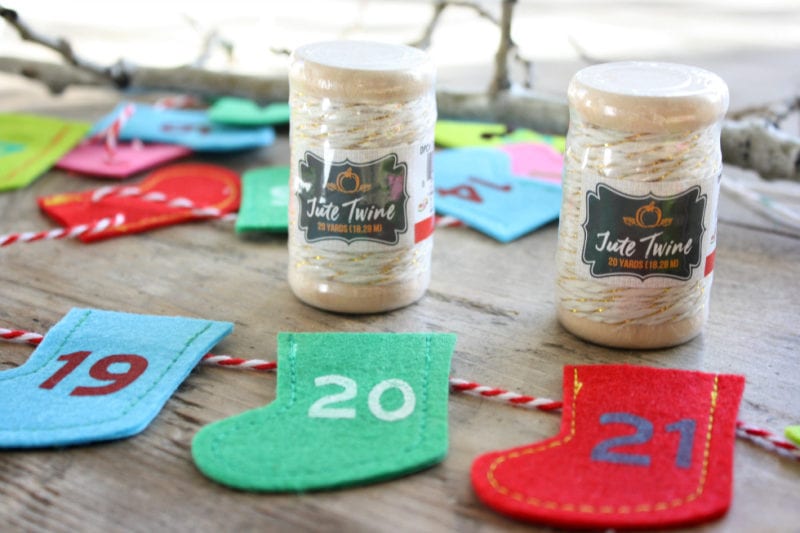 Assembly
This is the easy part! I just cut the mini stocking garland in to two pieces. Then I laid the pieces n my table and lined them up where I wanted them on the stick!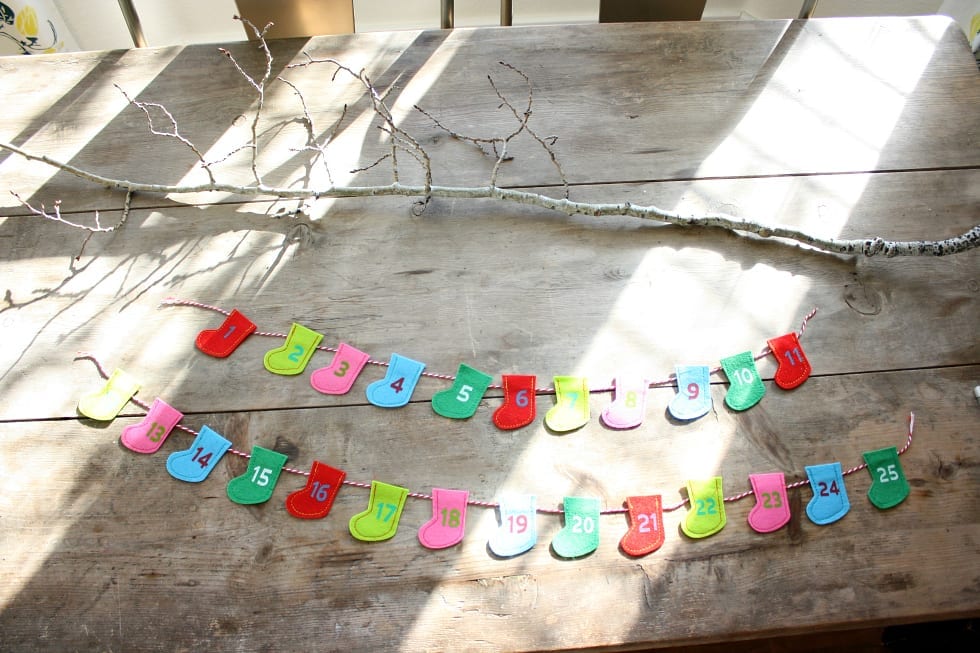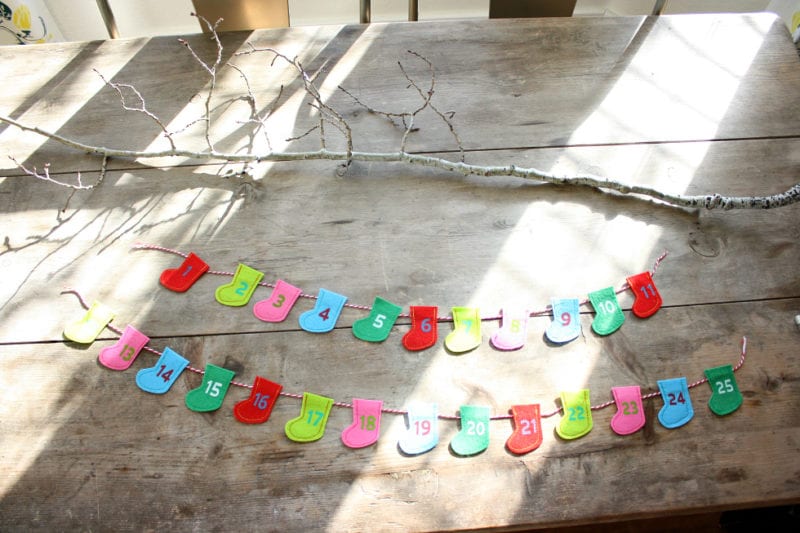 Once I had them lined up I tied them directly on to the branch.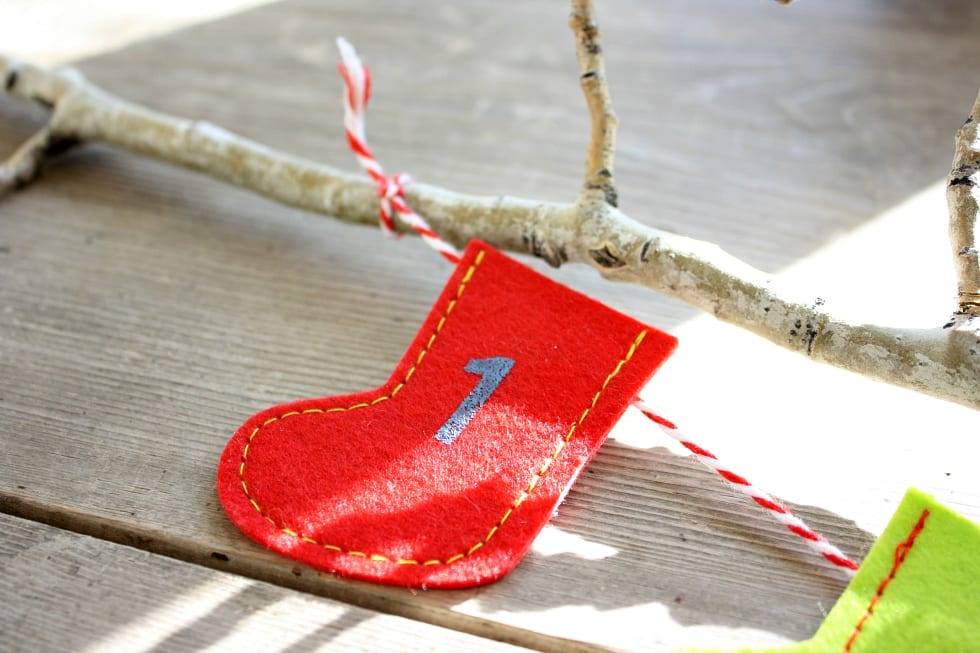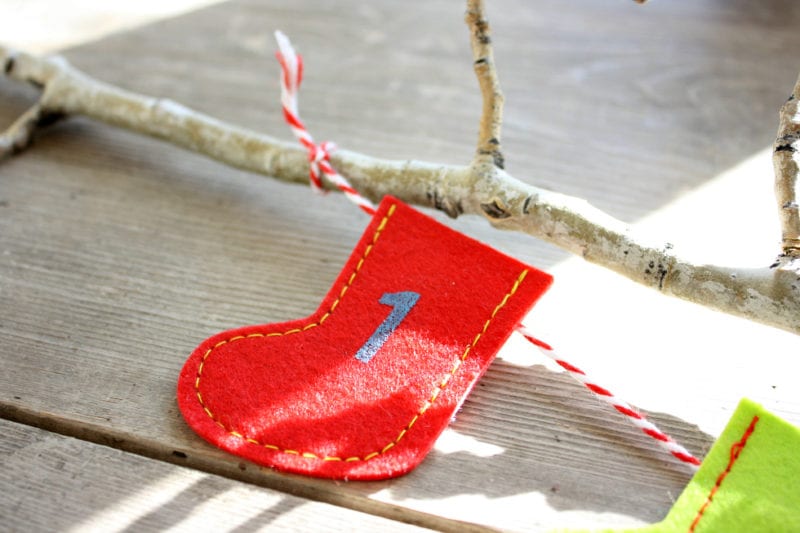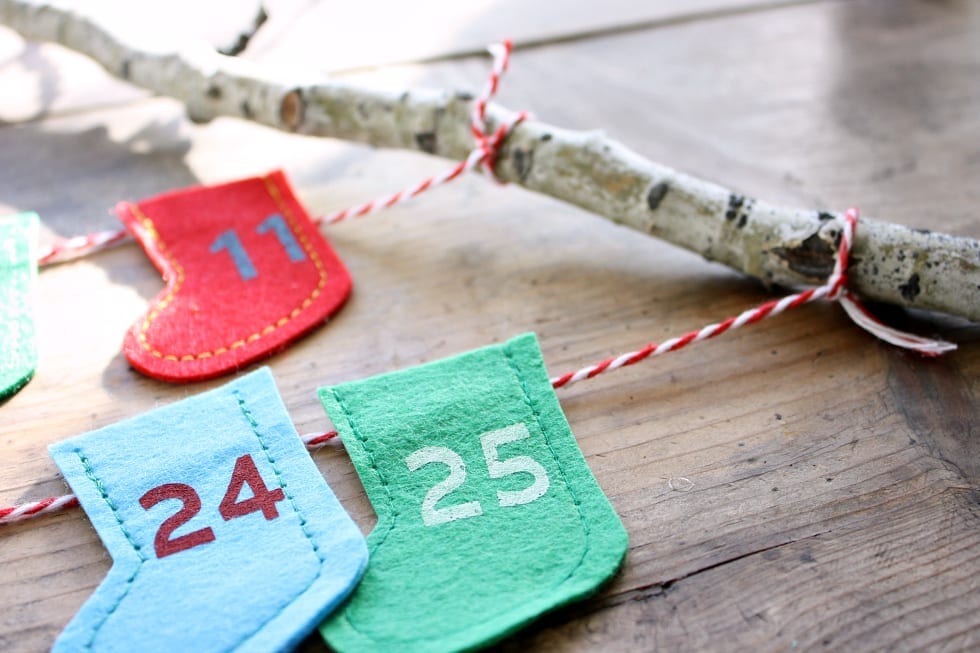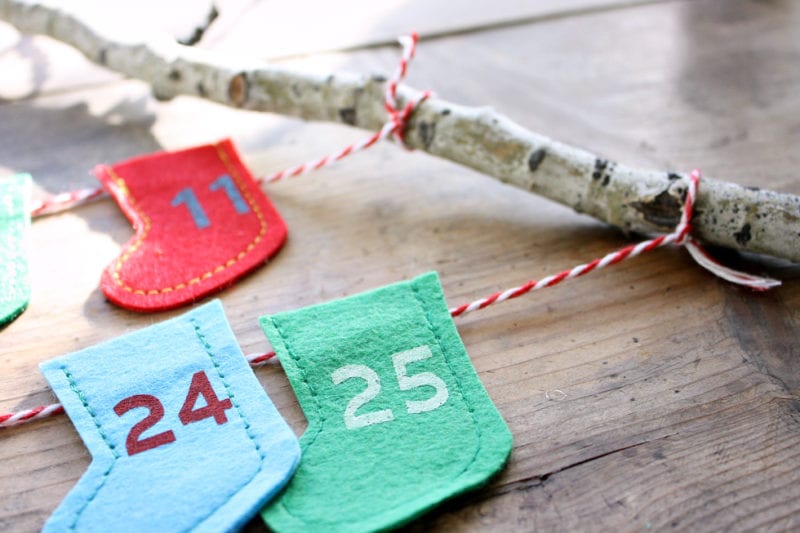 That's it!  Then I added the twine to the stick and hung it on a single nail directly on the wall.  Pretty easy DIY if you ask me.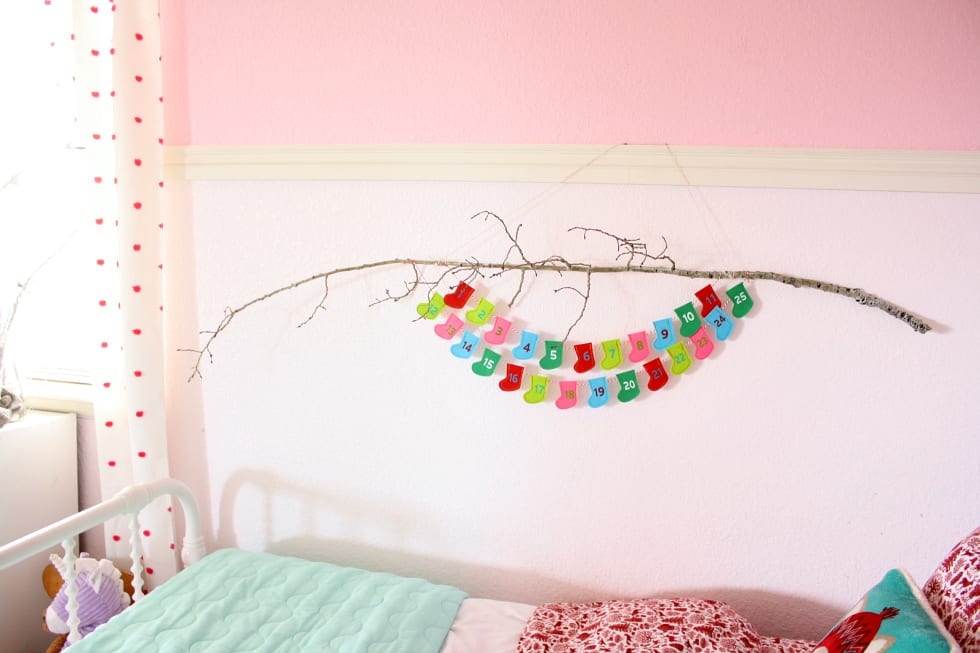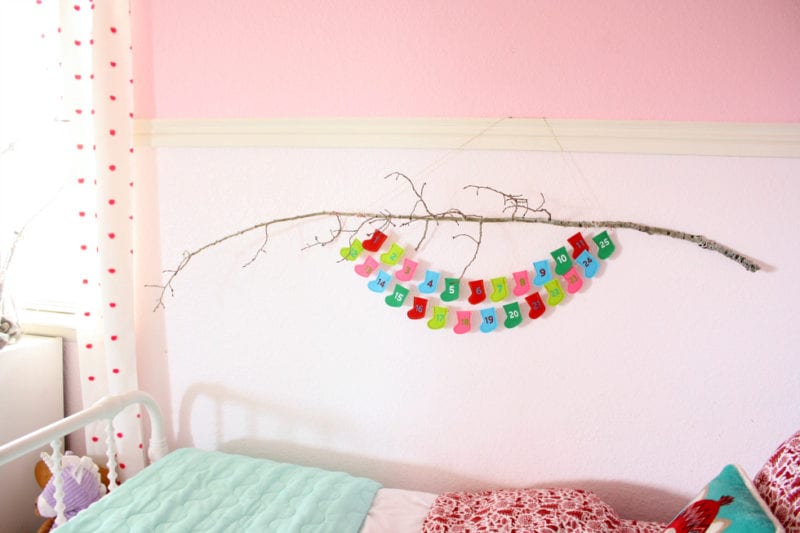 Enhancing the Calendar
As I shared earlier, I love involving my children in Advent activities as we all prepare our hearts for the celebration of Jesus's birthday.  So to add to my little DIY calendar this year I will be incorporating Focus On the Family's free O Holy Night advent printables!  These include 23 Scripture readings and devotions, along with a new object or Bible character to create your family's own Nativity scene!  You can grab the link HERE if you want!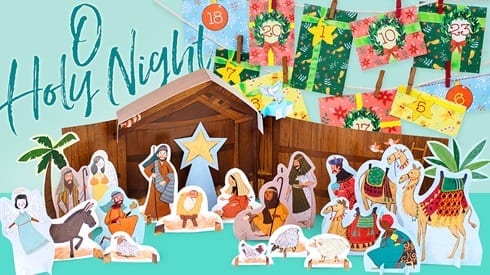 They Love It
The girls are loving it in their room and so am I.  I can't wait for Advent to start so we can all read the devotions together (the boys too)!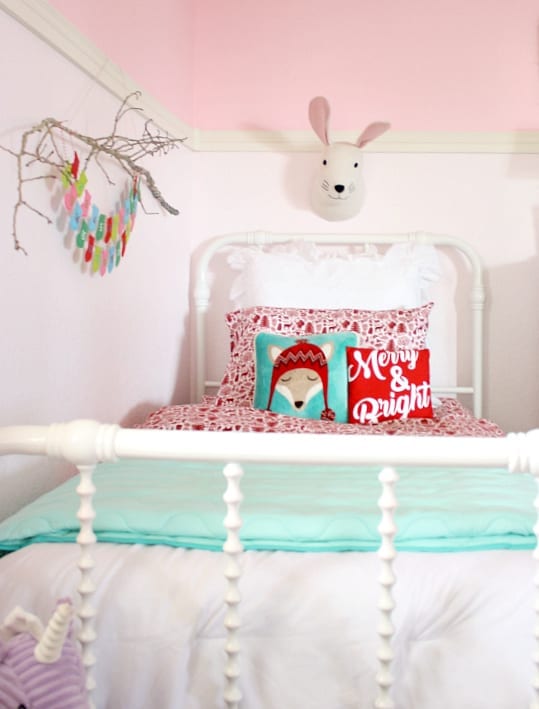 Giveaway
Now for the giveaway! We can't wait to offer you the chance to win a $150 Amazon gift card. All you have to do is enter below and of course follow the instructions to qualify for additional entries!

Next on the blog hop is Kendra from Joy in Our Home.  She is sharing some easy and inexpensive ways to update your Christmas decor! You can also check out all the other bloggers DIY's linked below!
Thanks for stopping by today and let me know what you thought of my DIY Advent calendar in the comments below!
xoxo,
Kelly
Thrifty and Chic | Cuter Tudor | Mint Candy Designs | The Homemaking Momma
Noting Grace | A Blue Nest | The Tattered Pew | Joy In Our Home
Junque Cottage | Little By Little Farmhouse | My 100 Year Old Home | Repurpose and Upcycle
Pennies From Heaven Home | Uniquely Taylor Made