Halloween Decorating Ideas For Your Porch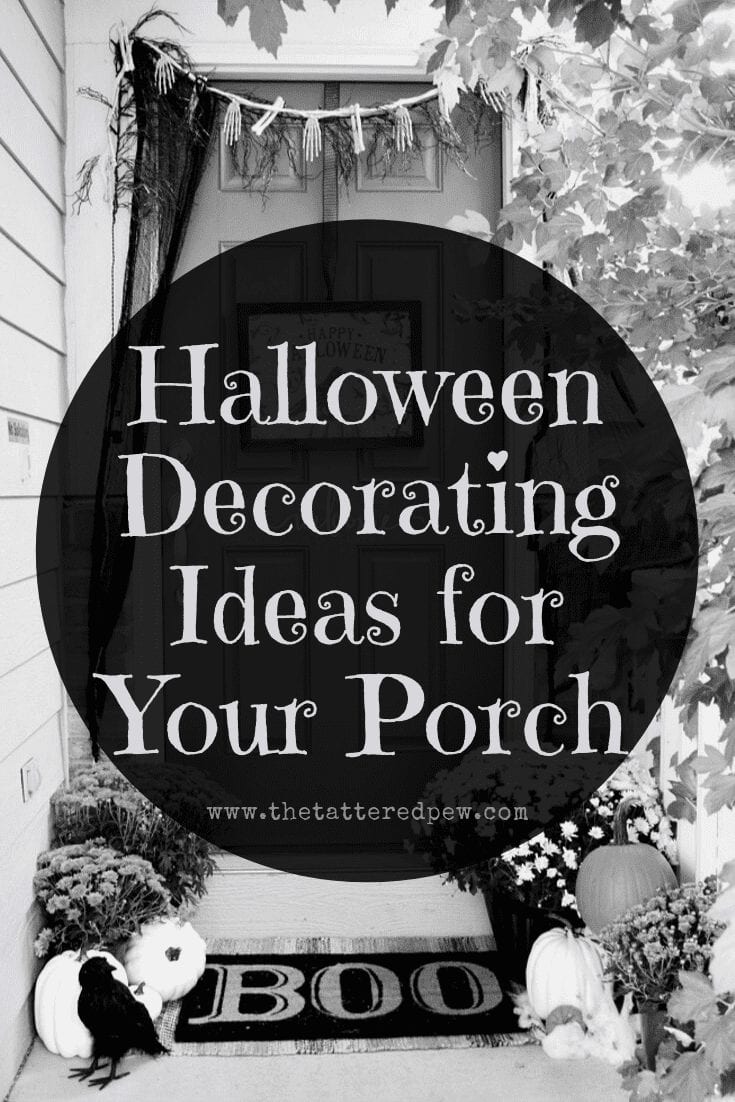 When it comes to decorating for Halloween I have to admit I'm kind of the new girl on the block. Since I am so new at this I am always on the hunt for Halloween decorating ideas for my porch as well as ideas that I can use around our home.
Halloween Decorating Ideas For Your Porch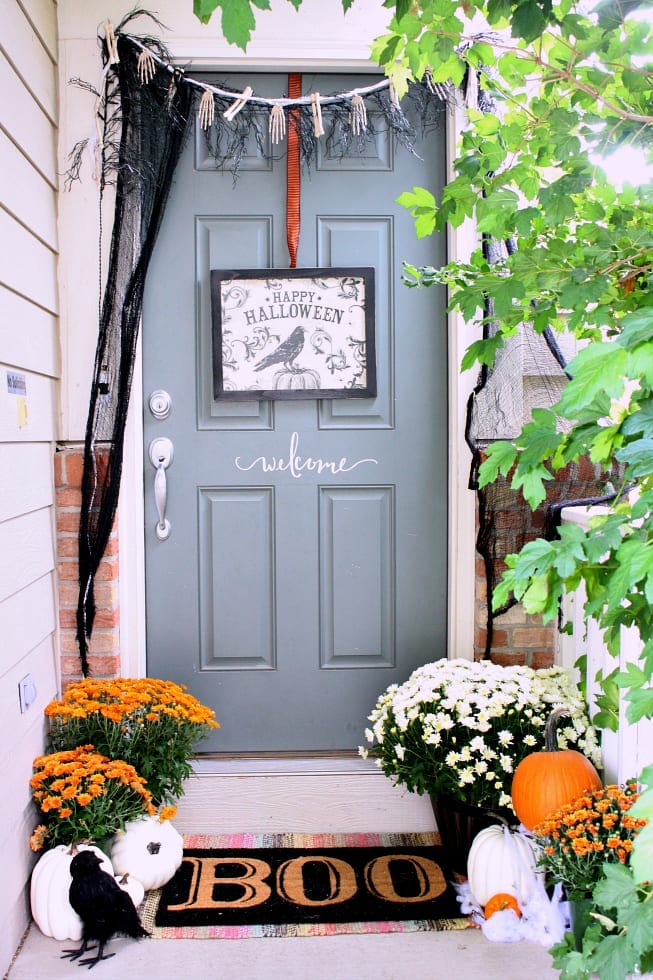 I have joined up with a few of my friends to share in one post all of our best tips and tricks for decorating our porches and homes for Halloween. Each of us have a unique take on what this looks like in each of our homes. I love that we all have different styles for decorating and hope that you will connect with some and find a few ideas that work for you.
Our Halloween Porch
Now that my kids are older they really enjoy helping me decorate our home for Halloween. We don't go overboard or crazy but we definitely have fun! One of their favorite spots to decorate is our front porch. This was last year's porch. They loved it and on Halloween they thought it was fun to have our Google mini "get spooky" and play scary music to greet the trick-or-treaters. Last week I shared our dining room all ready for Halloween as well. Little by little we are expanding and I have to say that my blogger friends have inspired me in so many ways! You can see a round up of inspiration that I shared last year by clicking HERE!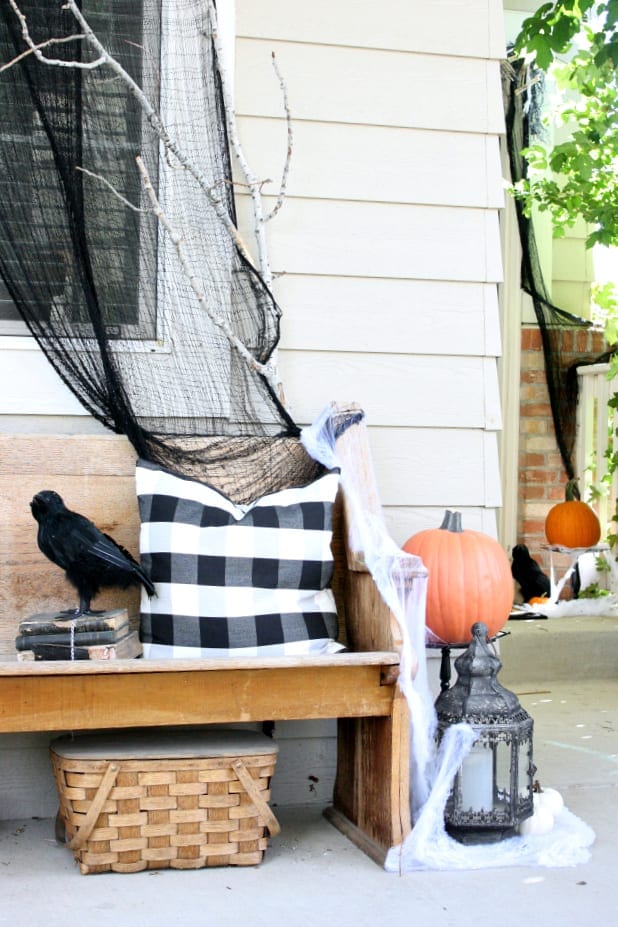 Rain On A Tin Roof
Jenna from Rain on a Tin Roof is the queen of easy DIY Halloween decorations! She has so many fun and creative ways to add touches of Halloween to your home. The best part is she is all about doing these decorations on a budget! When I say budget I mean almost all of her decorating ideas are under $10. Can I get an amen?! She shares all of her tips and tricks for Halloween decor HERE. I thought these sparkly witches brooms would be a fun touch to add to a Halloween front porch!
We're The Joneses
Merichelle from We're The Joneses has created a stylish yet frightful front porch! Her black, white and purple color scheme is so fun and vibrant. She has the knack for adding modern touches too like the awesome black and white stripes you see repeated on her porch. You must head HERE to read all about a fun DIY bow tutorial she shares for pillows! Now I think I need some stripes on my Halloween porch!
She Gave It A Go
Brendt from She Gave It A Go has created the perfect blog post where she shares 3 ways to add touches of Halloween to your decor! She keeps it simple, classy and very straight forward. I like that she doesn't add anything too spooky or too tacky. The results she shares are stunning and get me excited to decorate our porch for Halloween as well. You can go HERE to see the doormat she has that I also happens to have! Great minds think alike:) Plus, isn't her darling pup just the cutest?
Porch Decor for Halloween
I hope you were inspired by some of the Halloween porch ideas my friends and I shared above! Let me know in the comments your favorite decorating idea and what your plans are for Halloween decor on your porch!
I'd love to have you hang out with me some more! Feel free to follow along with me on any of the platforms linked below.
LTK | Facebook | Instagram | Pinterest | Amazon
xoxo,
Kelly