Welcome Home Sunday With Aratari At Home
Welcome Home Sunday with Aratari At Home: Fall Decor, Halloween tablescape, cozy French Farmhouse sunroom, floating apple candles, DIY farmhouse wreath and tips for layering decor.
Welcome Home Sunday With Aratari At Home
September is officially here and that means Fall is almost here! My husband thinks I'm a bit crazy because I have already bought two huge yellow mums for our porch. He should know better by now. 😉 I have been having fun getting our home ready for Fall and can't wait to share 2 new Fall posts with you all next week. So stay tuned…one of them is REALLY yummy!
This week on Welcome Home Sunday our guest is Lindsay from Aratari At Home. Lindsay is a good friend of mine. She is a wife and mom of two. Her daughter is just one month old and Lindsay's blog is full lifestyle, decor, DIYs and of course parenting posts! She has a heart of gold and I'm convinced she has some secret formula for being a mom and amazing blogger. Stop by and say hello to her! You can find her post below as well as all the other bloggers joining me today. Thank you for being here and I hope you are inspired.
Welcome Home Sunday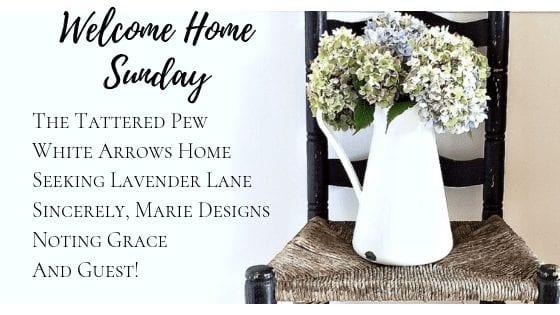 xoxo,
Kelly