A Simple Dessert or Snack Idea For Summer
Looking for a simple yet yummy snack that your friends and family will love? You will love this tasty treat that you can enjoy year-round. I promise it's sweet and simple!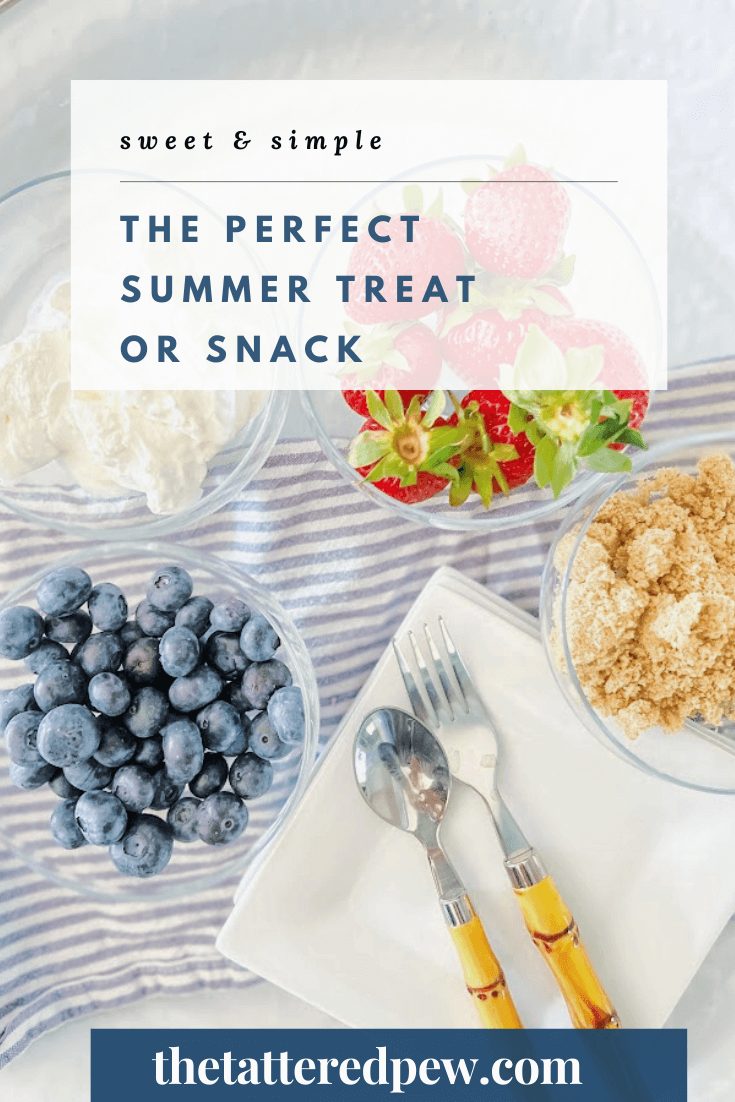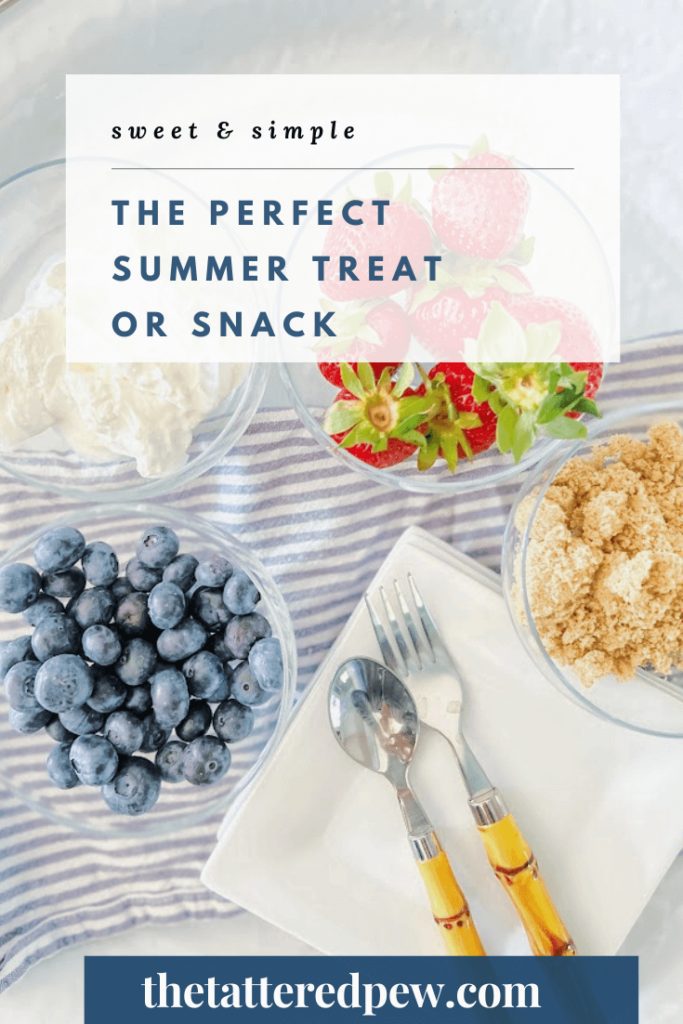 *As an Amazon Associate, I earn from qualifying purchases. This post contains other affiliate links too for your convenience. Click here to read my full disclosure policy.
Patriotic Celebrations Blog Hop
Today I am honored to be included in Amber from Follow the Yellow Brick Home's Patriotic Celebrations Blog Hop! If you are coming over from Stacy's patriotic porch decorating ideas post, welcome! I'm so glad you are here. I'm sharing my favorite treat that would be perfect to enjoy on Stacy's pretty front porch!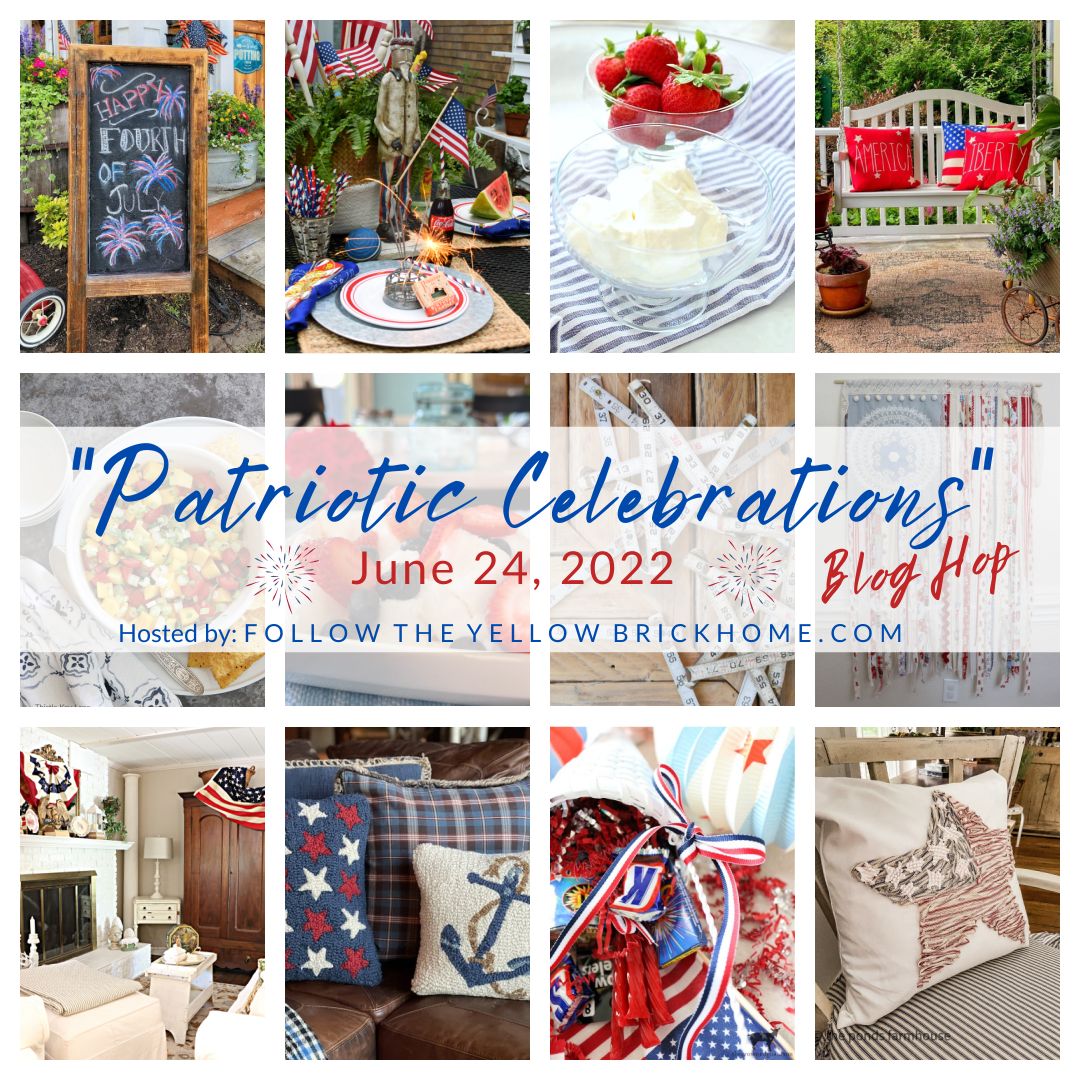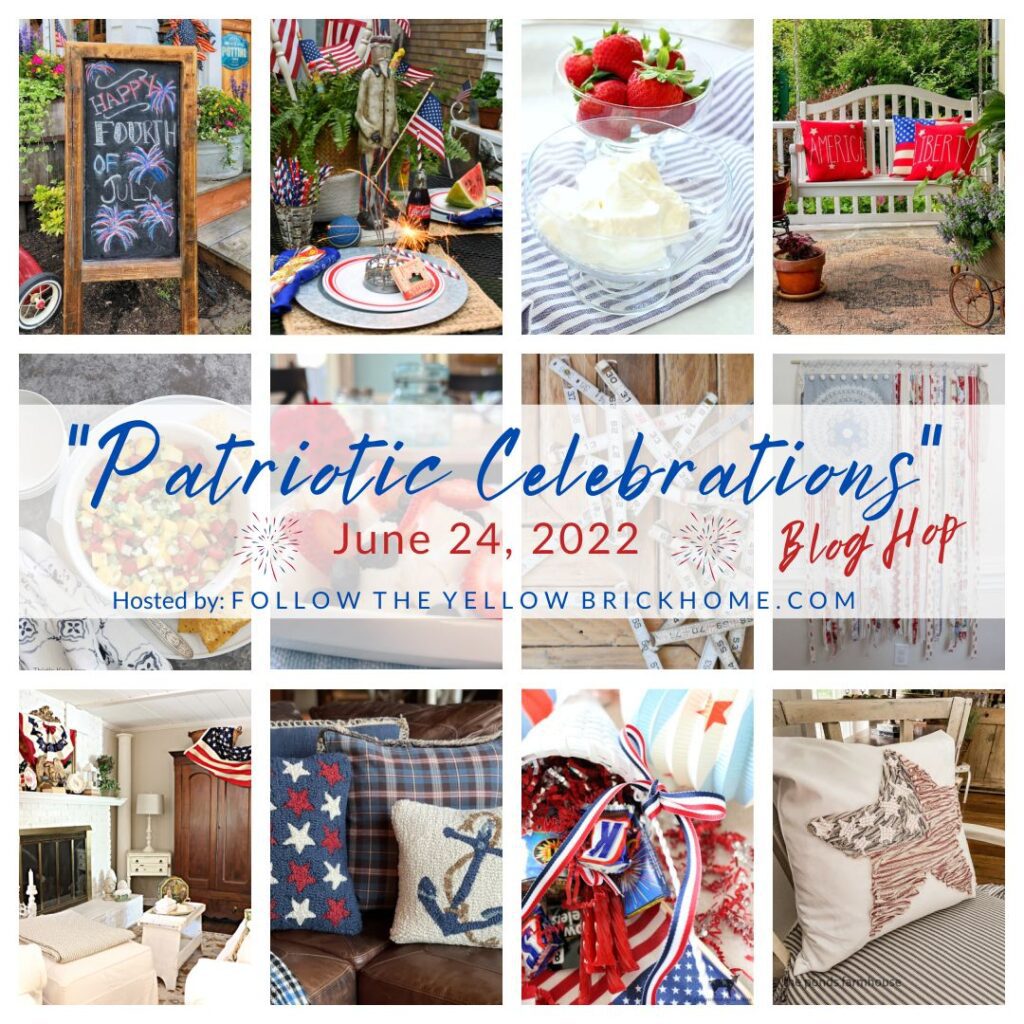 My Favorite Treat
Growing up as a child I fondly remember enjoying this yummy treat.
Is it simple? Yes.
Is it healthy? Kind of.
Does it leave you wanting more? Always!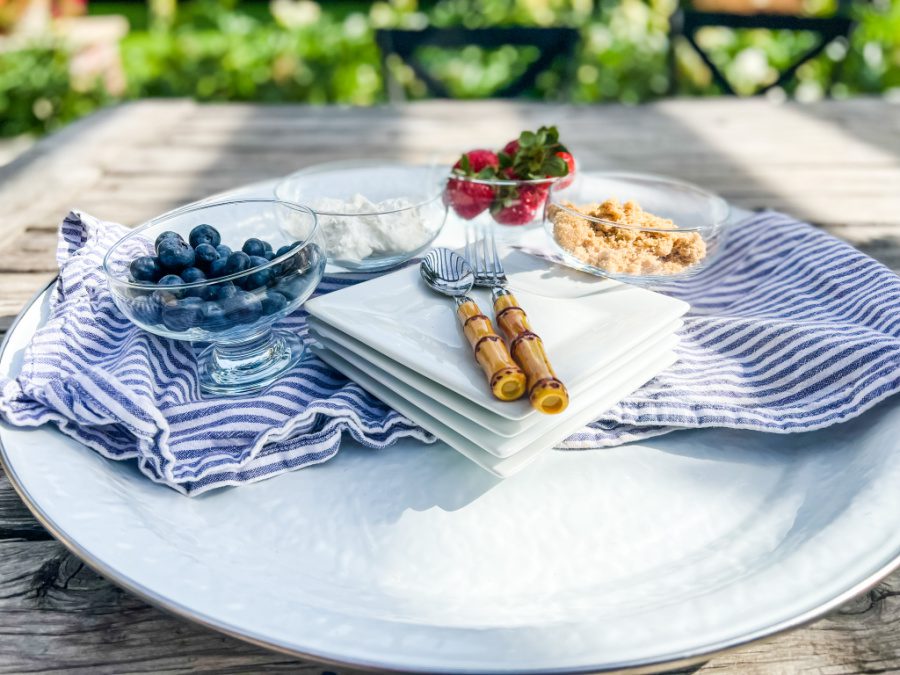 This simple dessert or snack idea will quickly become one of your favorite treats! It's a "recipe" that uses only three to four ingredients and it's so simple that anyone can make it.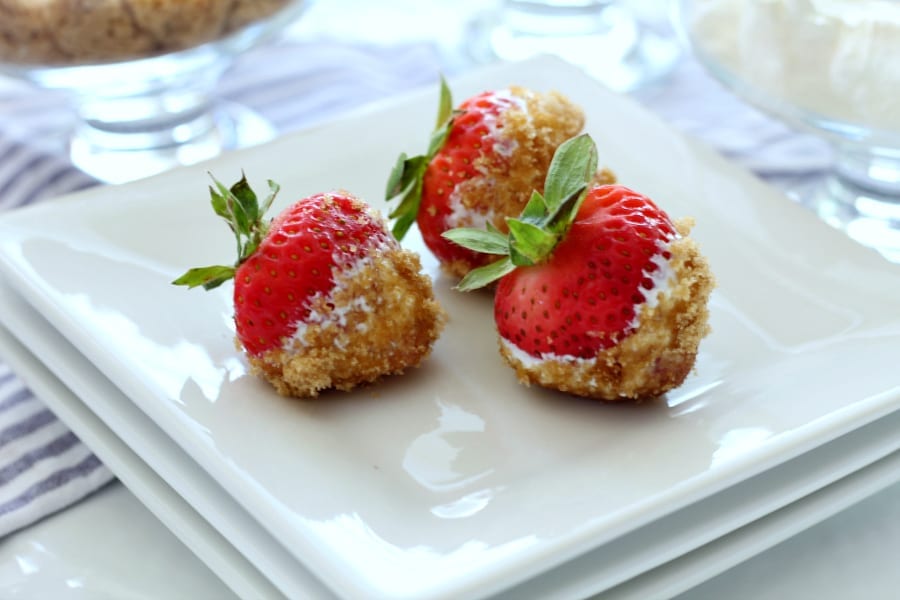 A Simple Dessert or Snack Idea
There really isn't a "name" for this strawberry dessert. And I know the ingredients (strawberries, sour cream and brown sugar) sound a bit odd.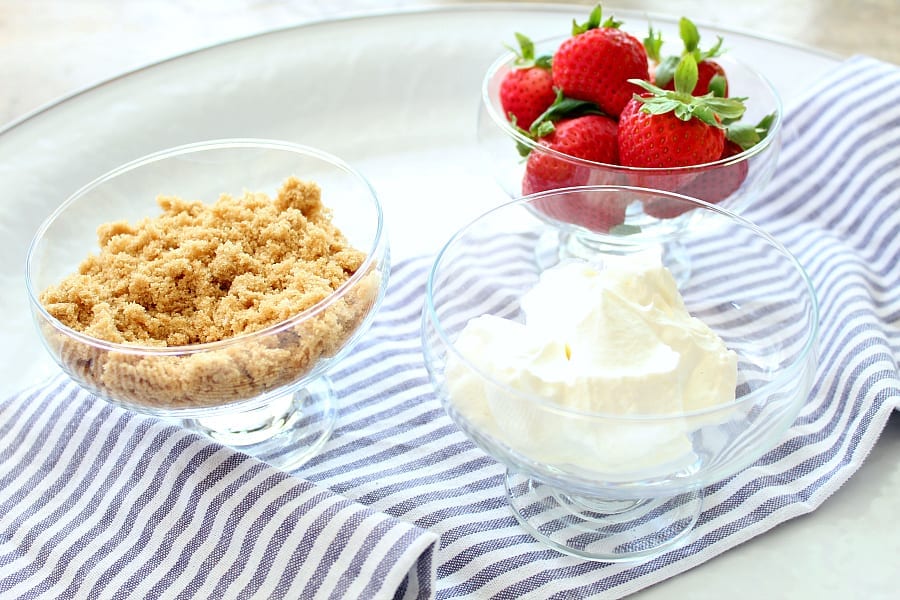 Just trust me, they were made to be enjoyed together!
I love that it's more of a dessert experience and I love how it can be dressed up or kept casual depending on your presentation.
We have enjoyed it at parties, 4th of July picnics, birthdays and there have even been days where my kids have it as a special snack. My mom used to have it ready for us when we came home from school and I love carrying on the tradition!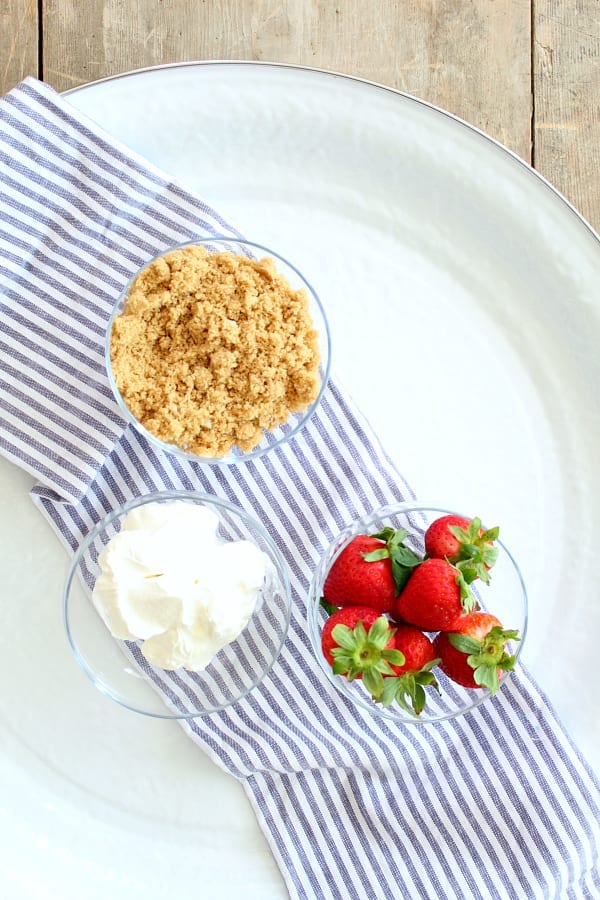 The best part though? At their age now they can make it themselves and they do!
So here's the scoop! It's really a four step process.
Ingredients You Will Need
sour cream
strawberries
brown sugar
blueberries (optional fruit)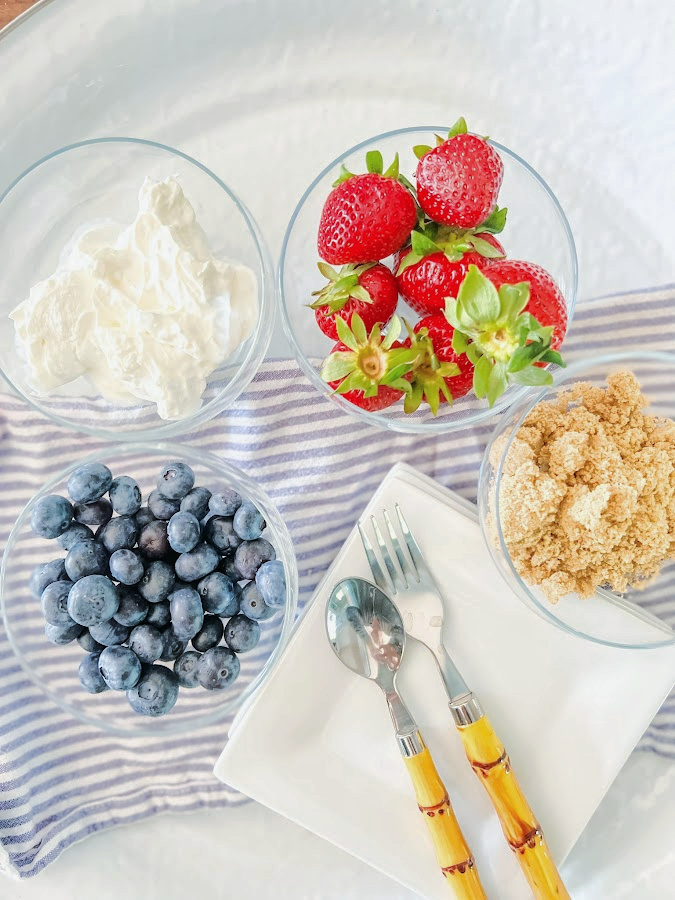 1. Gather Those Ingredients
First, gather the ingredients. You will need strawberries and or blueberries, brown sugar and sour cream. Yes, I said sour cream! The sour cream is the secret/magic ingredient.
Remember, just trust me. 😉
You can also grab blueberries too if you want. Nothing is off limits!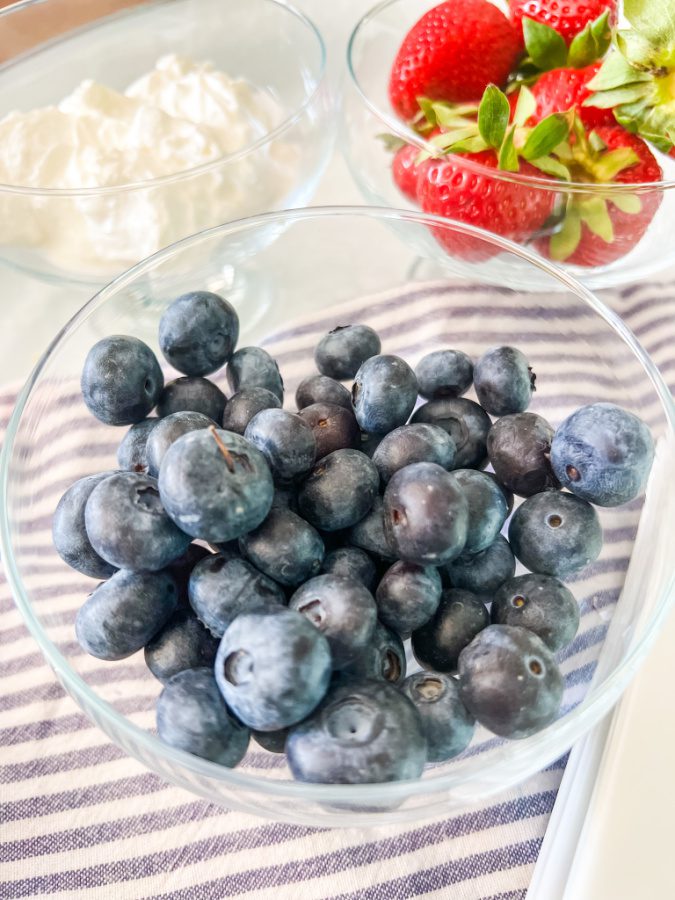 2. Dip the Fruit
Next, dip your strawberry into the sour cream. Use the stem or a toothpick to ensure that most of the strawberry is coated in the sour cream.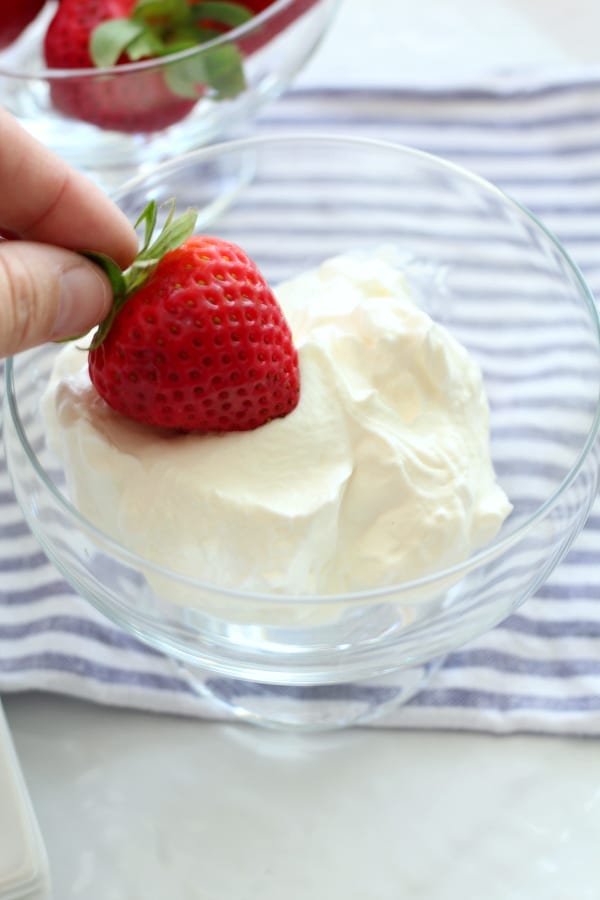 This will be the key to making this entire snack happen…so do not skip this step. And feel free to use light sour cream too if you want!
3. Bring on the Brown Sugar
Then, once again using the stem or toothpick roll it in the brown sugar making sure to coat with as much yummy goodness as possible!
The brown sugar is the star of the show in my opinion.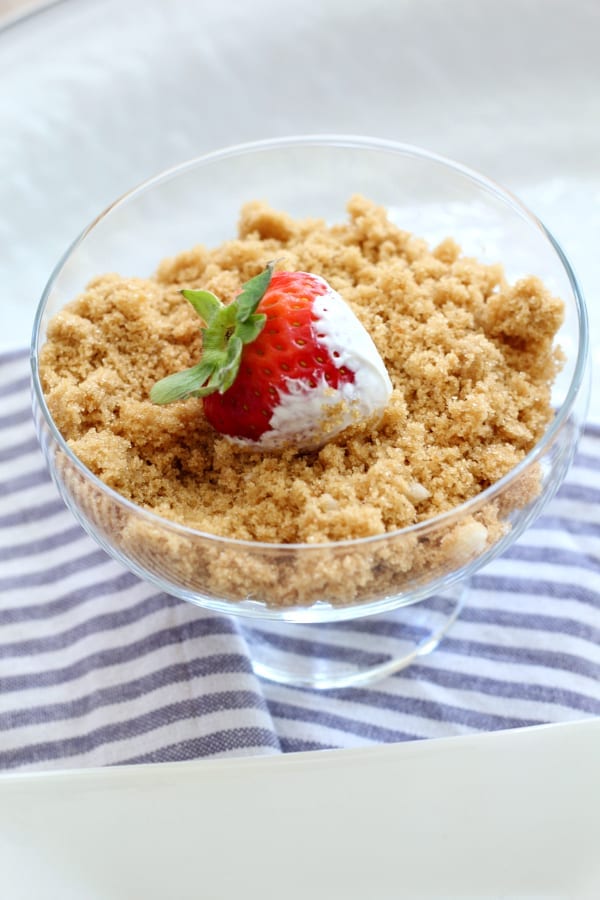 For the blueberries use a fork to roll them and to transfer them to the brown sugar.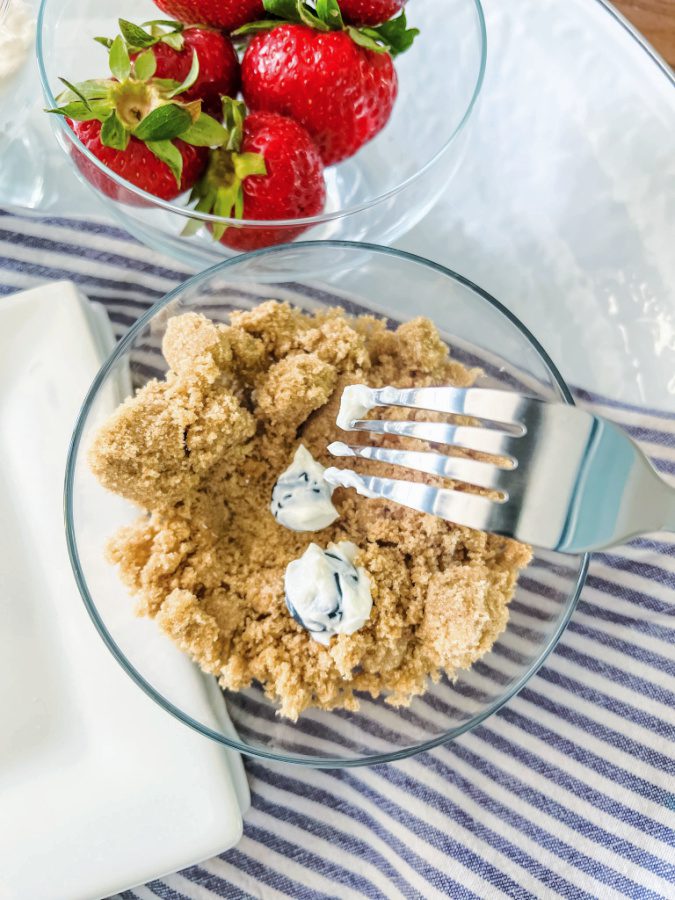 One tip I will share is to have your own little dishes full of brown sugar. It can get a bit messy and sometimes little bits of sour cream can be left behind. So individual dishes can be helpful!
4. Enjoy Your Snack
Last, enjoy this yummy treat! The sour cream is the special ingredient that adds that creamy and sour aspect while the strawberry and brown sugar bring in the sweet delicious taste! The perfect sweet and sour combination in my opinion.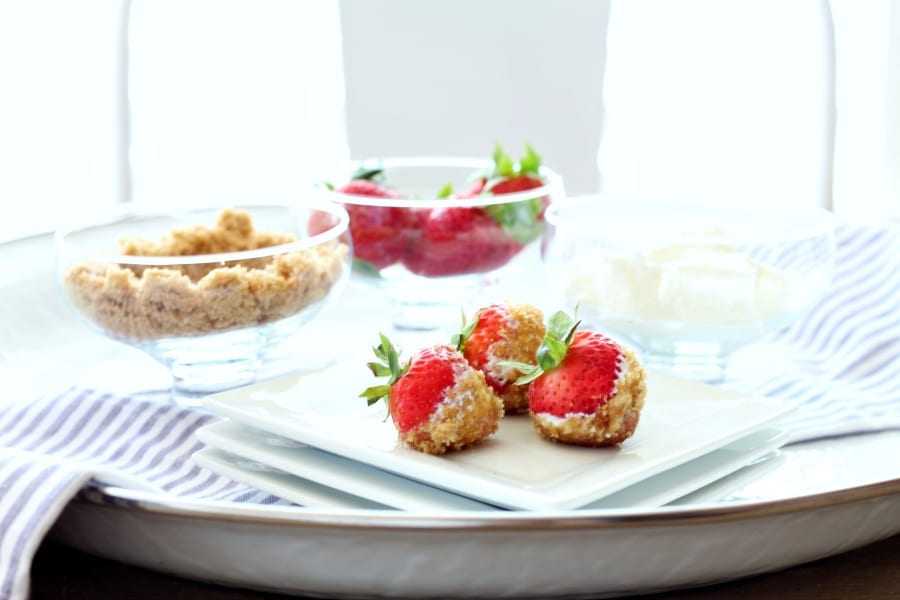 Scroll to Shop the Post!

TIP: My sister in-law gave me this brown sugar preserver to keep my brown sugar soft and it is a game changer!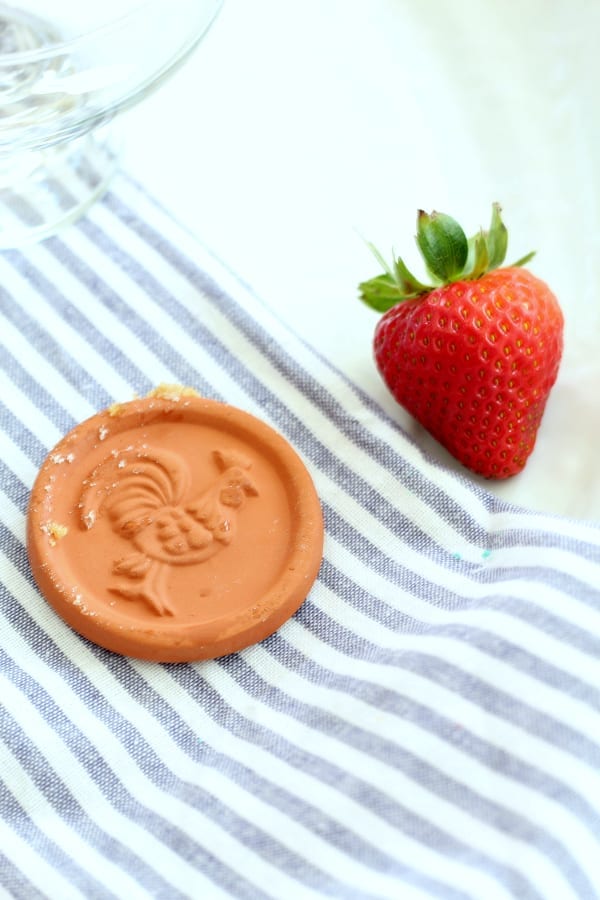 Simple Dessert or Snack Idea
Go ahead, enjoy as many as you want! You can thank me later. 🙂
Do you have a simple dessert or snack idea that you love too? Share it with me in the comments below! We will be having this for the 4th of July since it has all the patriotic colors. I can't wait!
Now make sure to head over to CoCo from The Crowned Goat's post on how to make patriotic party cones!
xoxo,
Kelly
Did you like this post? PIN it for later!