Backyard Summer Activities
Now that it's summer and the weather here in Colorado has been beautiful we have found ourselves outside more and more. I started thinking about all of the different backyard summer activities that we have been doing and thought you might enjoy them like we are!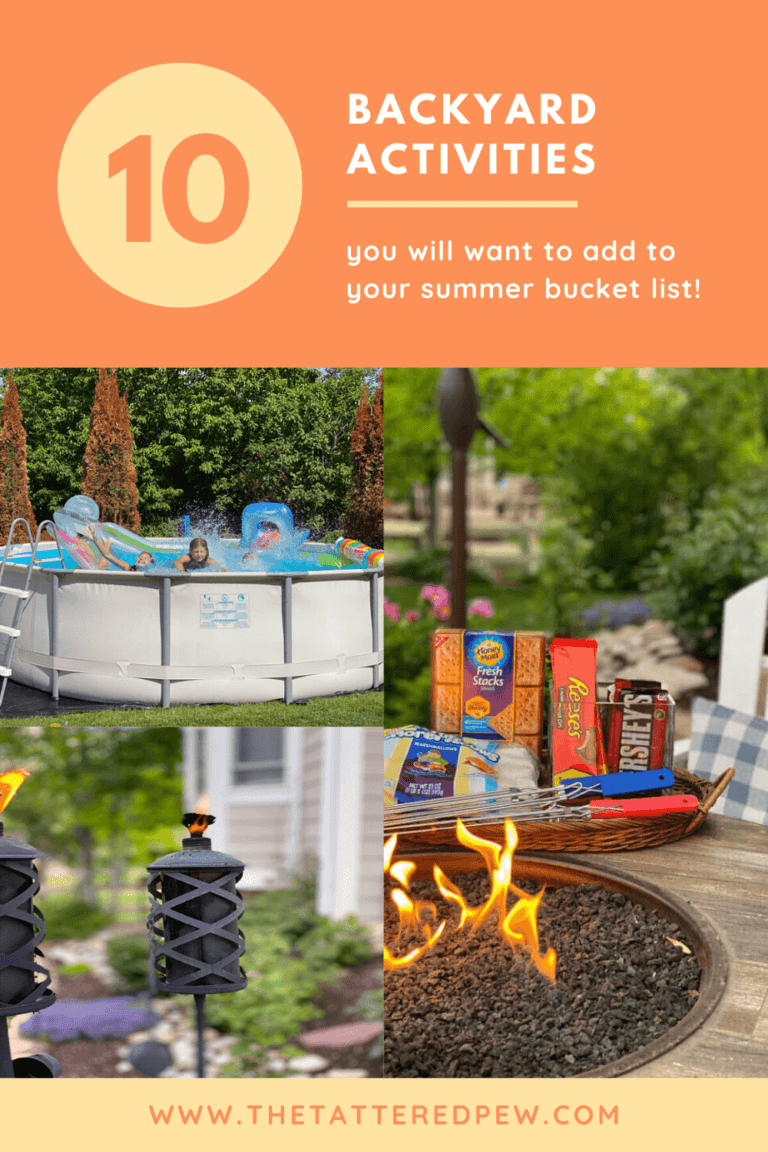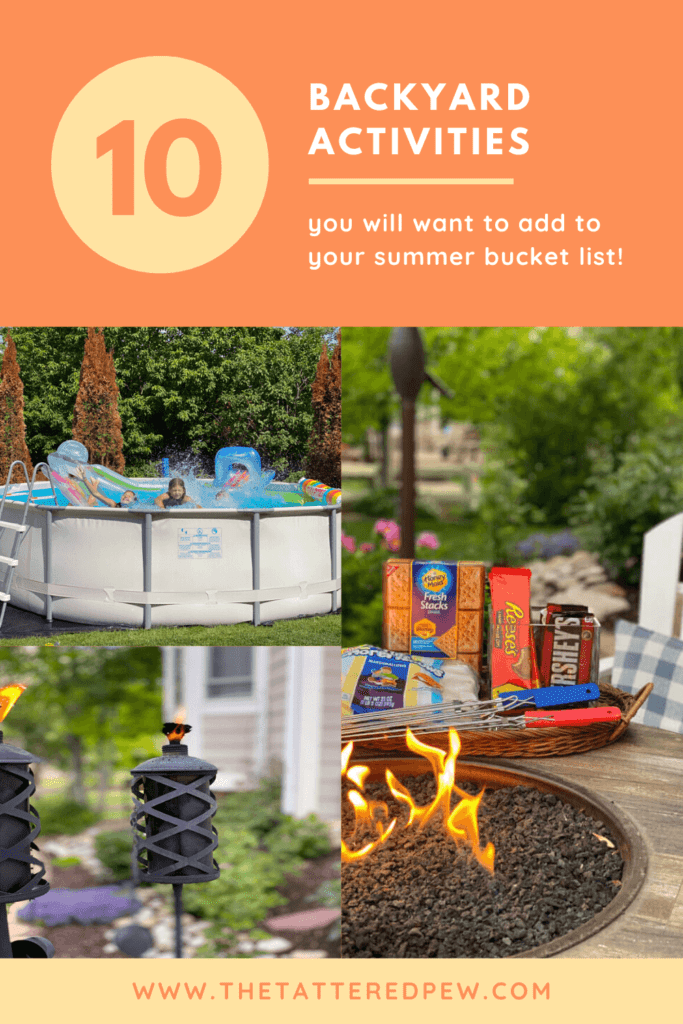 *This post contains some affiliate links for your convenience. Click here to read my full disclosure policy.
Today I am joining my friend Cecilia of My Thrift Store Addiction for her Summer Nights Blog hop. If you are hopping over from CoCo of The Crowned Goat, welcome! Wasn't her master bedroom refresh just gorgeous?! Make sure to scroll to the end of the post to visit my other friends sharing today as well.
Backyard Summer Activities
As a family of six with our kids ranging in age from 7-20, we are constantly looking for fun ideas that we can all do together. For us this usually happens in our backyard. It's like our own little haven, and today I am sharing 10 of our favorite backyard summer activities that you might want to try yourself!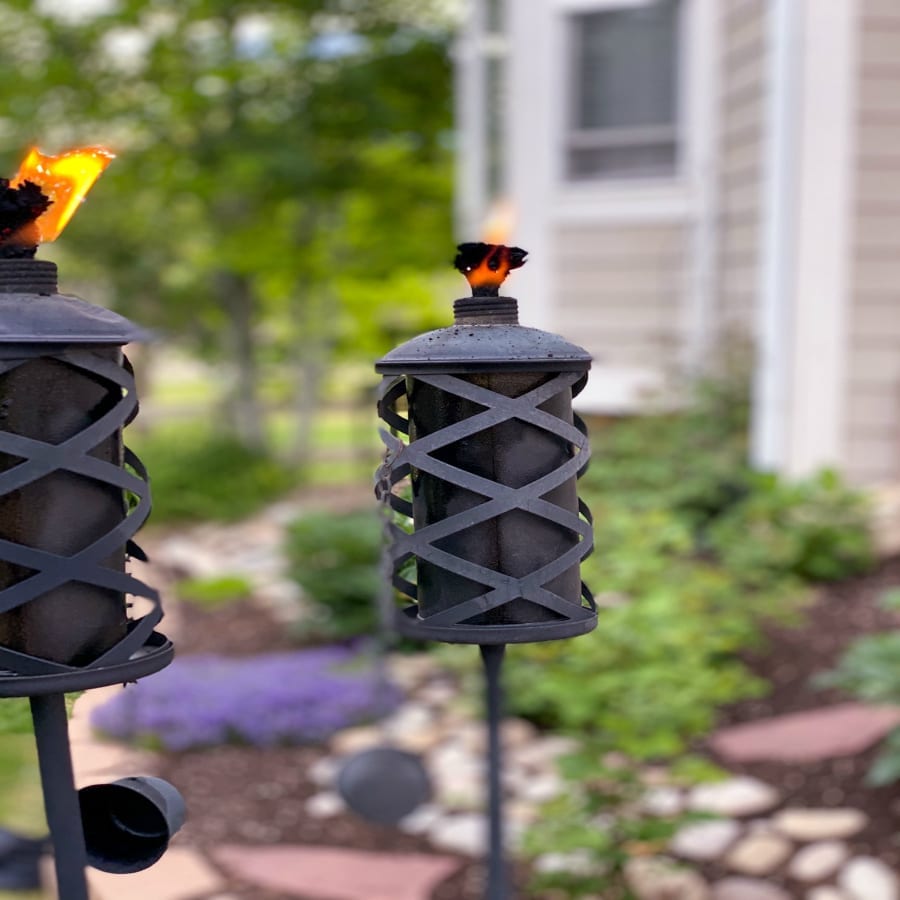 Summer Gardening
My husband and I love to get out in our yard together. I love that it's something we both enjoy doing together and that it's outside! You can read all about our favorite sun loving perennials , tips and trick for the best peonies and all about planting hostas in pots!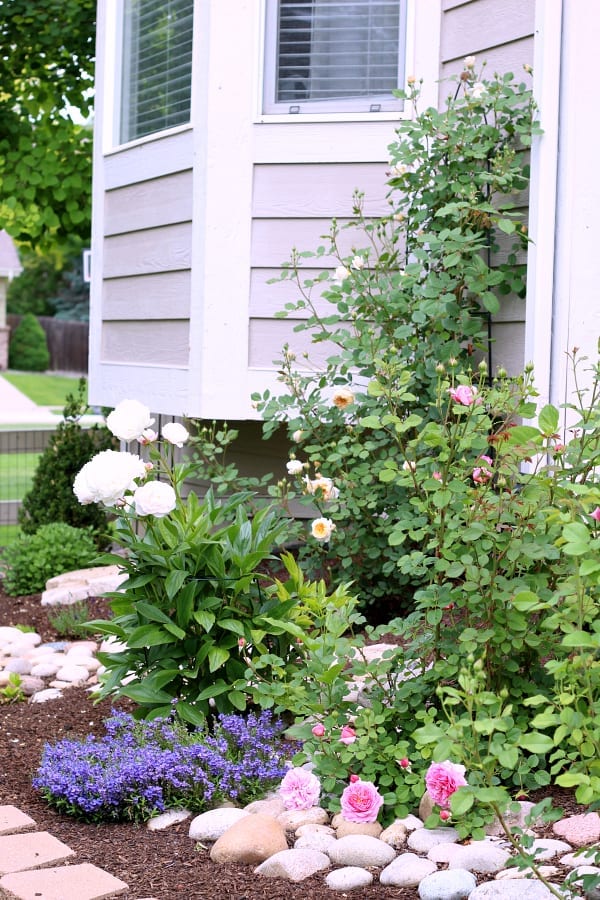 I recently made over this potting table that my husband gave me for mother's day a few years back. A full tutorial on this darling little gem will be on the blog next week! UPDATE: Check out the full tutorial on this World Market Potting Bench Makeover !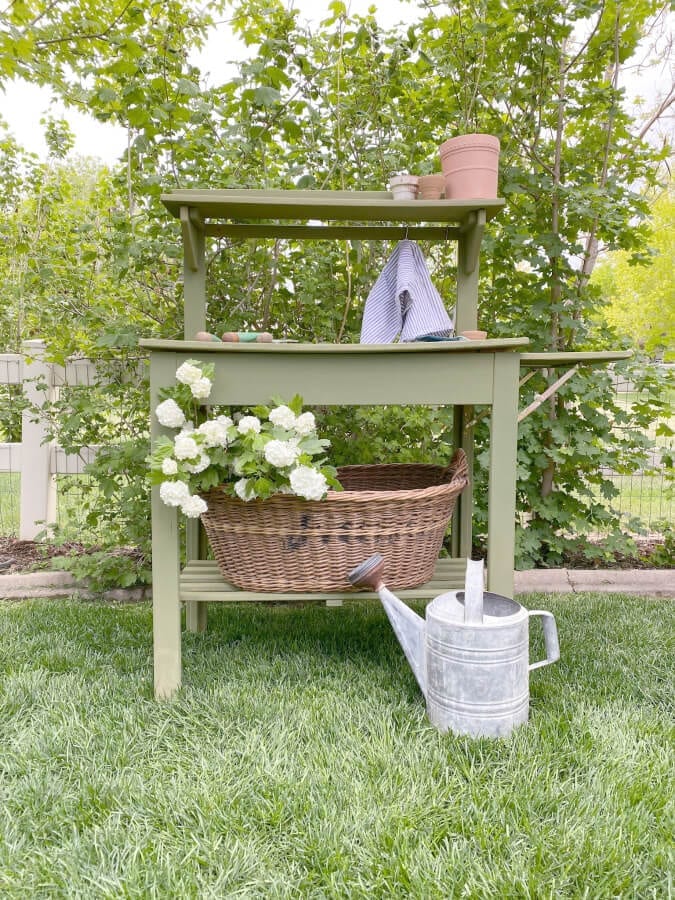 Spike Ball
Have you heard about Spike Ball? Spike ball is a fun outdoor game that can be played by two people or four. It's a lot like volleyball where you have three hits or touches before it's the next players turn to hit the small yellow ball. If you are playing two vs. two then you alternate who touches the ball. We all love this game and tend to get a bit loud, crazy and competitive while playing it!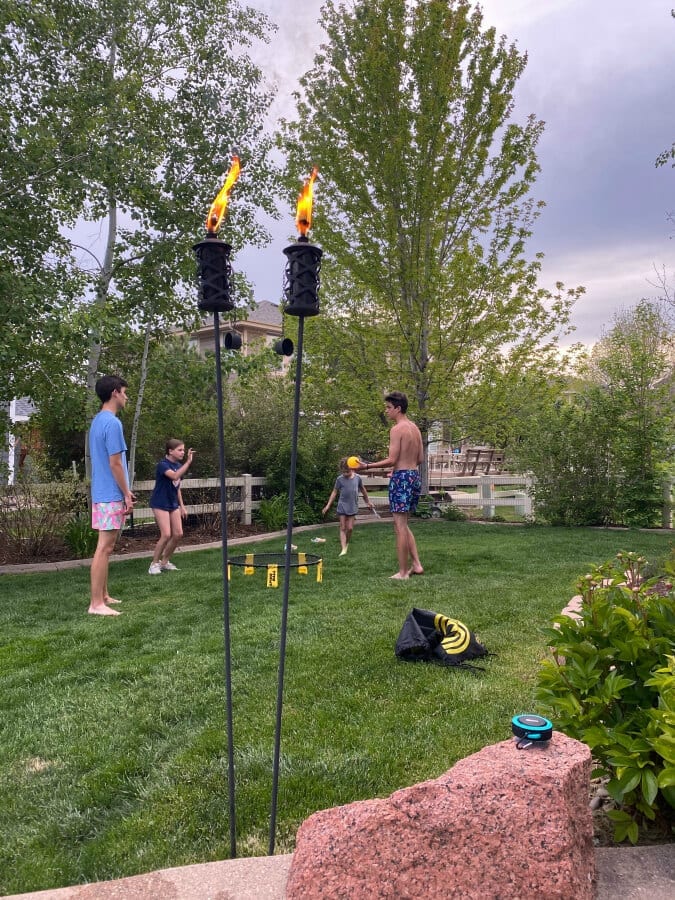 Backyard Summer S'mores
Raise your hand if you ove s'mores! I sure do and so does our family. We have a propane tank fire pit in our backyard and have put it to very good use over the years. We love the classic s'more combo but also love to throw in peanut butter cups as well. Do you have a favorite s'more recipe?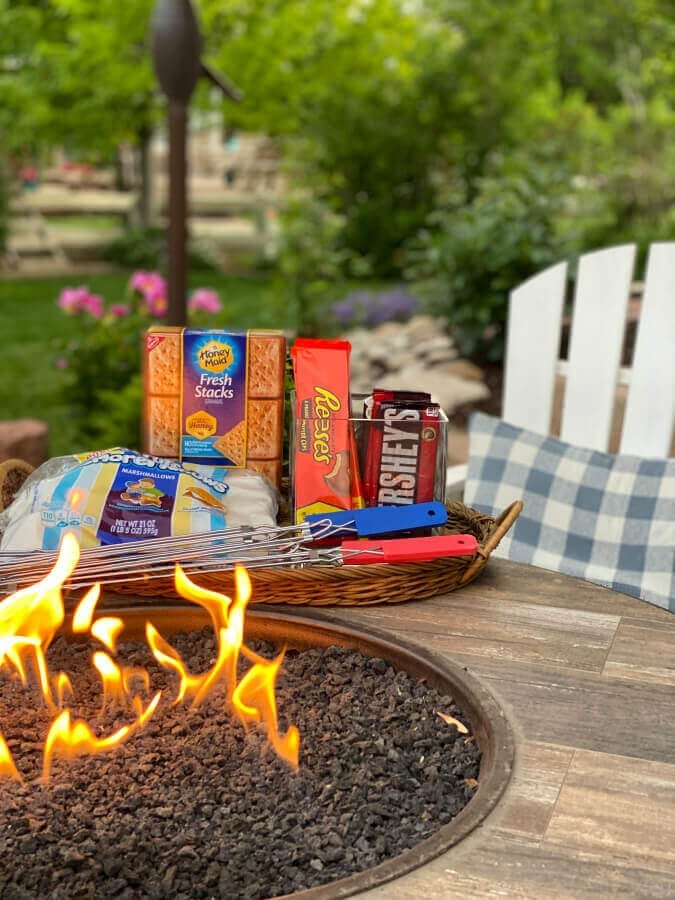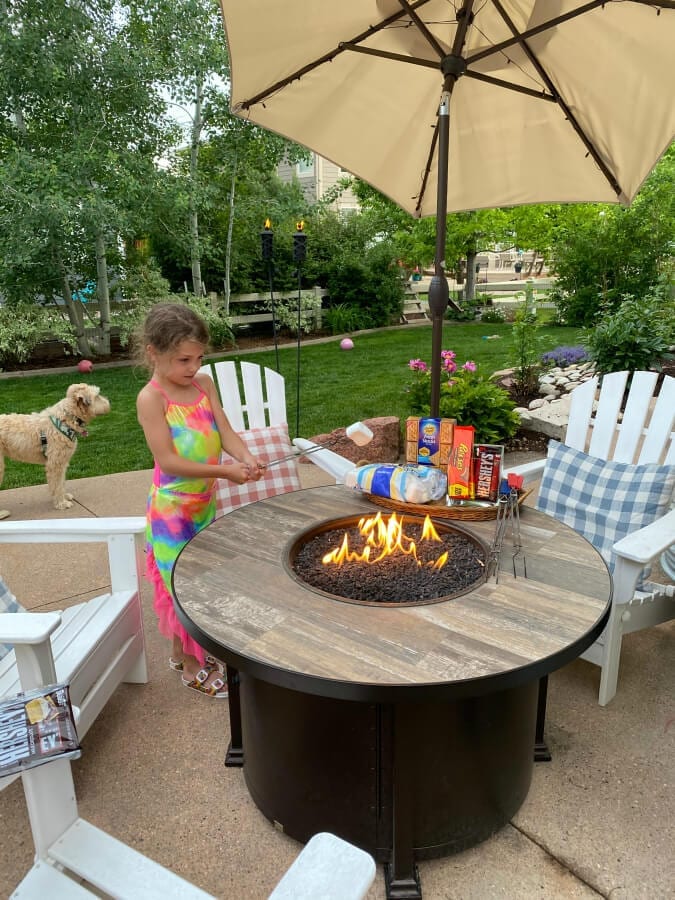 Corn Hole
Another one of our favorite backyard summer activities is corn hole. We have a custom made Colorado State basketball corn hole set that gets a lot of use. This game can also be played one on one or with two person teams. The object is to toss the bean bag into the hole or close to the hole on the board. You receive 1 point for on the board and if you land the bean bag in the hole you get three points. The first team to 21 wins! You may be surprised that this game takes skill and practice!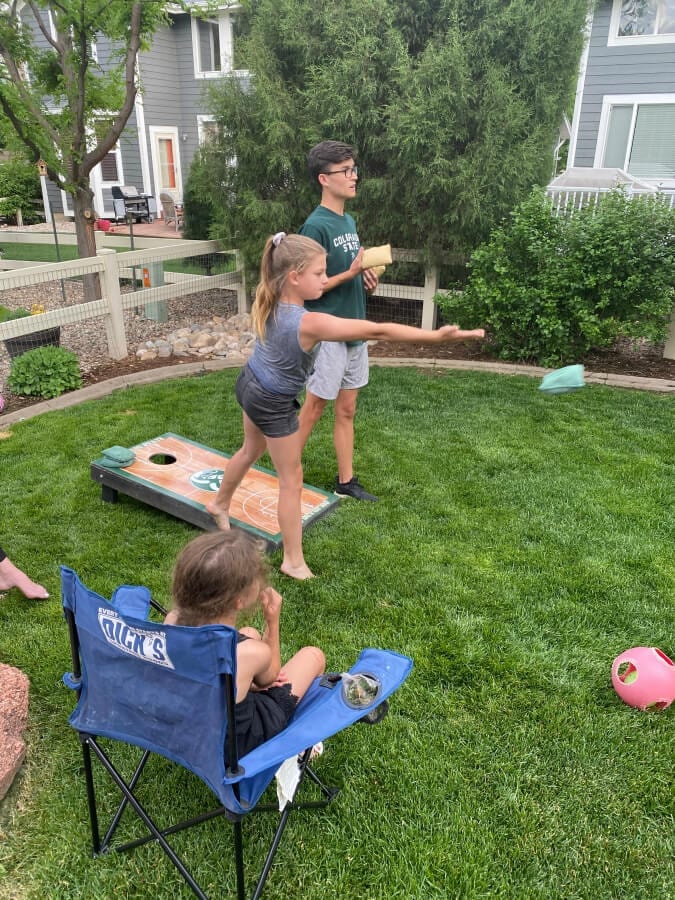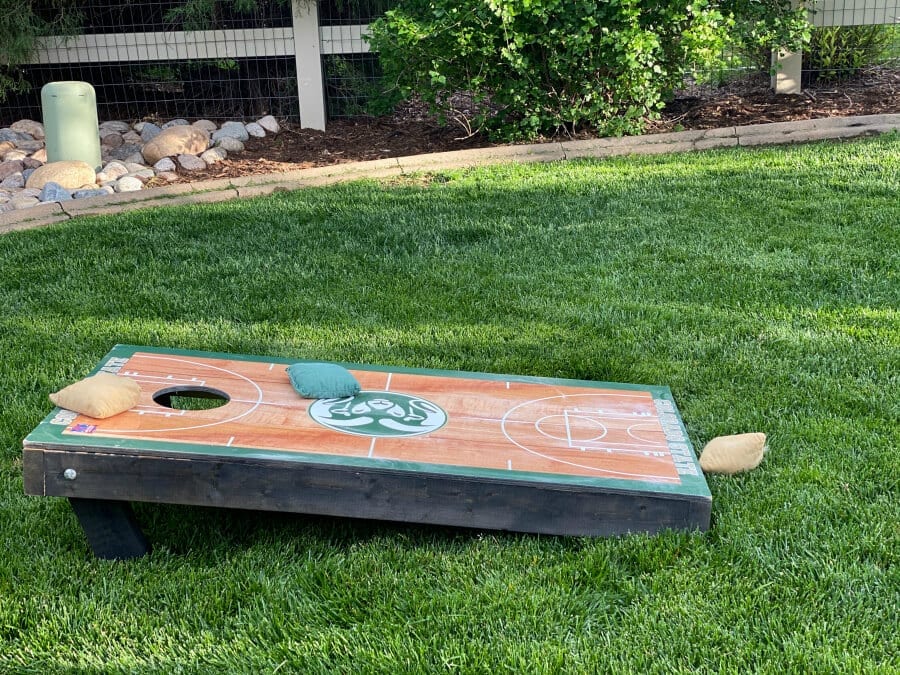 Dinner In the Backyard by the Fire Pit
We no longer have a table out in our backyard now that we have a fire pit and hot tub. But that doesn't stop us from enjoying our morning coffee out back or the occasional meal. There is just something special about dining outside in the summer.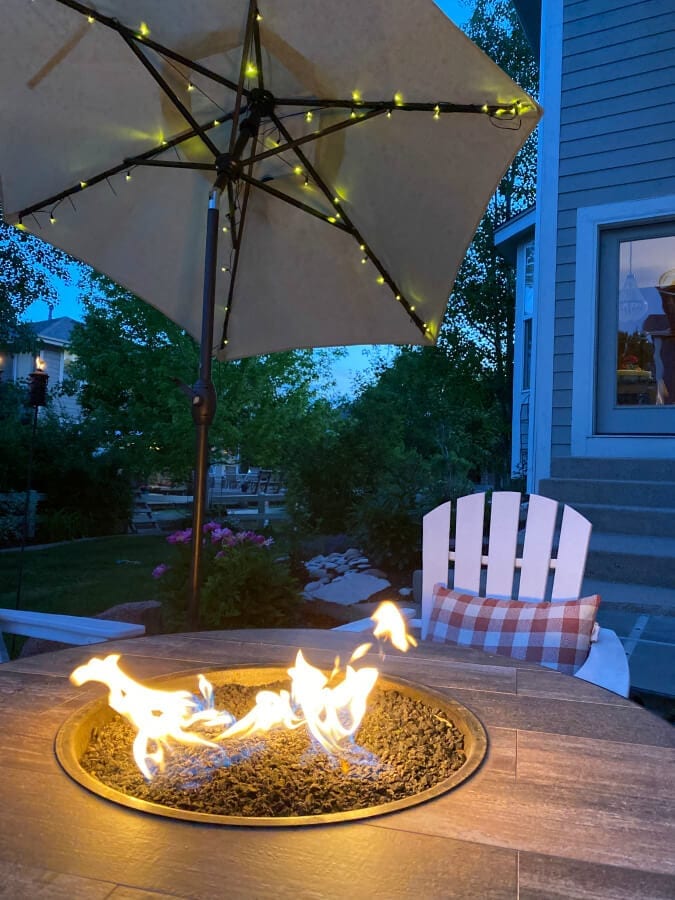 Hot Tub in the Evenings
A lot of you may not know that in February we purchase a salt water hot tub! It has honestly become our very favorite thing in our backyard and has been a complete lifesaver during quarantine. It seats all 6 of us perfectly and looks like it was made for our patio. Hot tubbing has become a part of our nightly routine and it is so relaxing! Hot tubs have come far and this one does not require a lot of maintenance or upkeep and our electricity bill has barely gone up. I can't recommend a hot tub enough! I only wish we had gotten one sooner!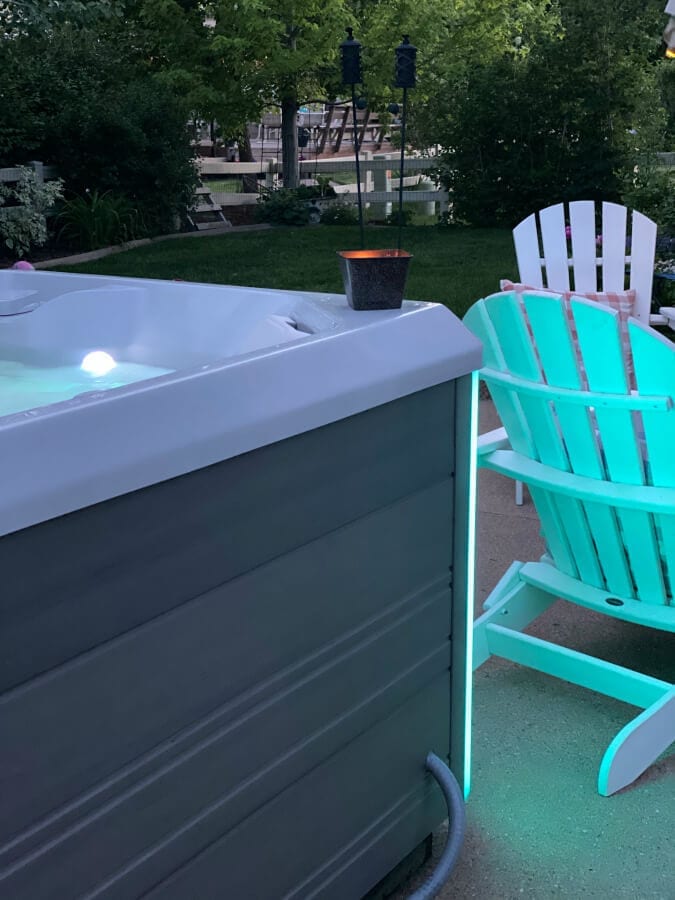 It's heavenly to get into the tub and light the tiki torches, turn on some music and throw in some spa soaking salts.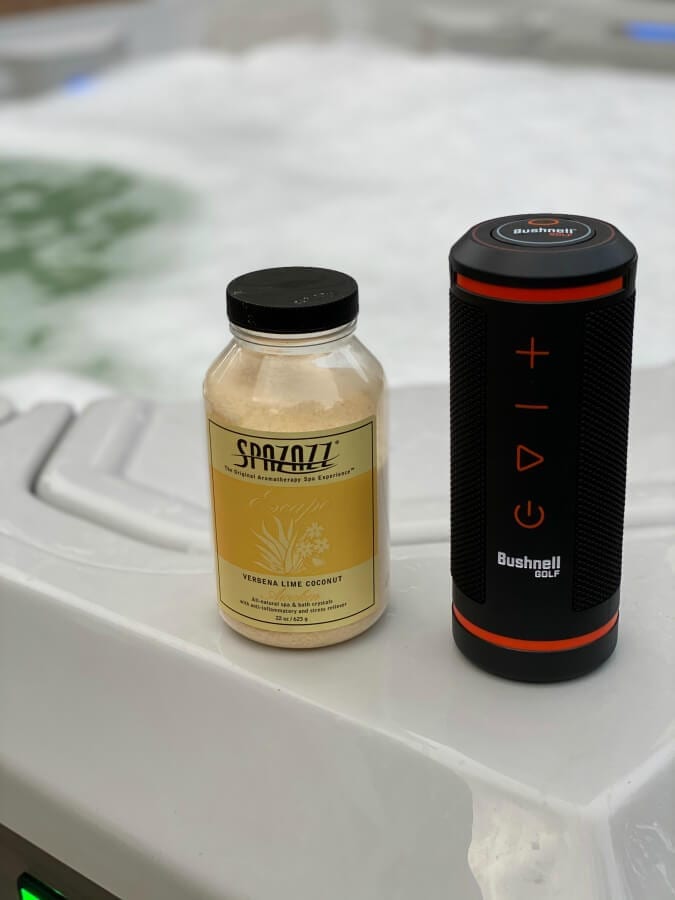 Backyard Tea Parties
If you have followed me for awhile now you know that I love a good tea party. I am always looking for fun ideas and having an outdoor tea party was a great one! It may have been hot but we enjoyed ice tea as well as hot tea. You can read all about the details of our garden tea party here!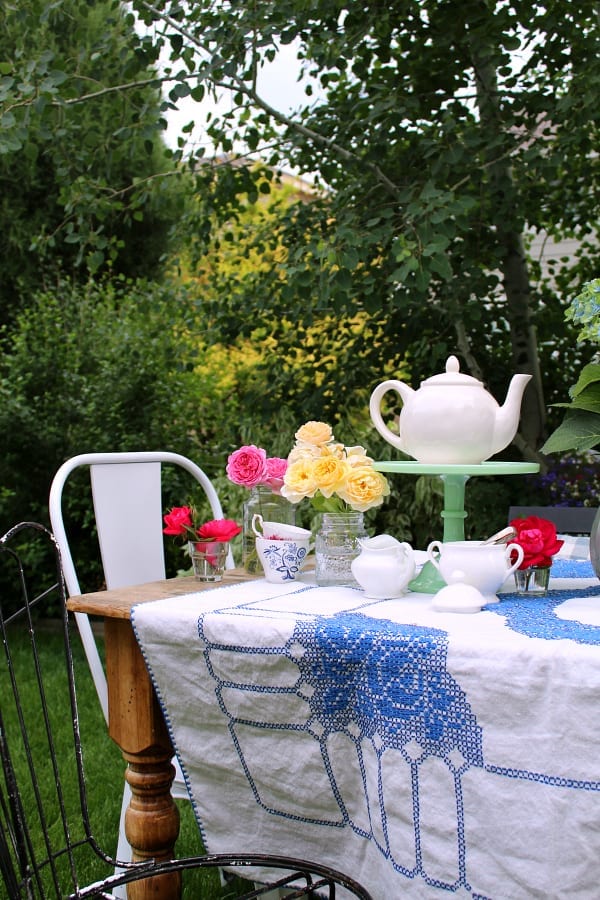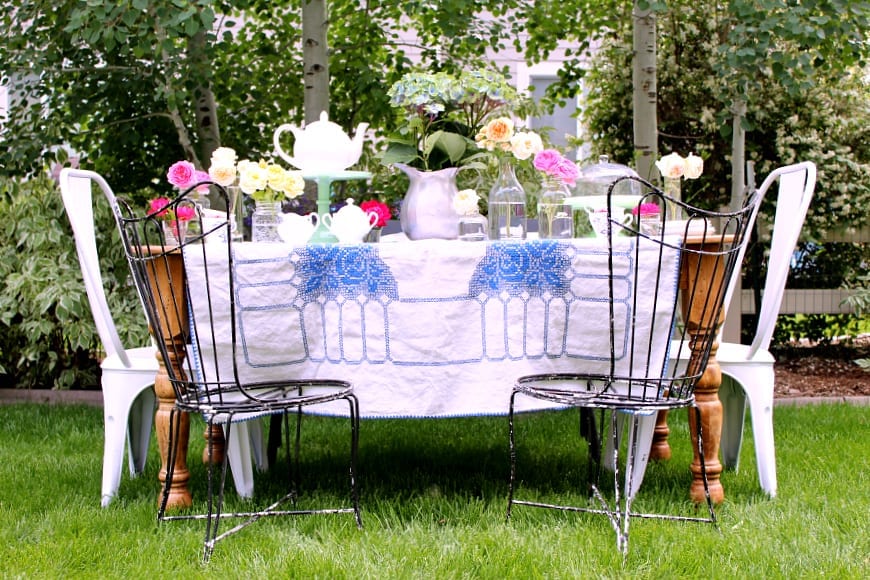 Wiffle Ball Golf
Our family is crazy about golf and when we aren't able to go to the course we bring out the wiffle golf balls and our real clubs. Sometimes we will practice in the backyard, but sometimes the boys like to go out into our greenbelt area too. The wiffle balls are harmless and don't travel far; but still allow you to work on your swing technique. Usually by the end most of the neighbor kids are joining in on the fun!
Backyard BBQs
Every summer we enjoy watching my husband grill. Ha! He always does an awesome job. We love steak so that is usally our go to. We have been blessed my my father in-law each Christmas with a huge order from Omaha Steaks. They taste amazing and cook up very well. During quarantine this year we ran out of the Omaha steaks and decided to try a new company we heard about on the ABC show, Shark Tank. It's called MOINK and this subscription box is known for their ethically sourced meat from small family farms! So far we are in heaven and loving their tasty meat and fish!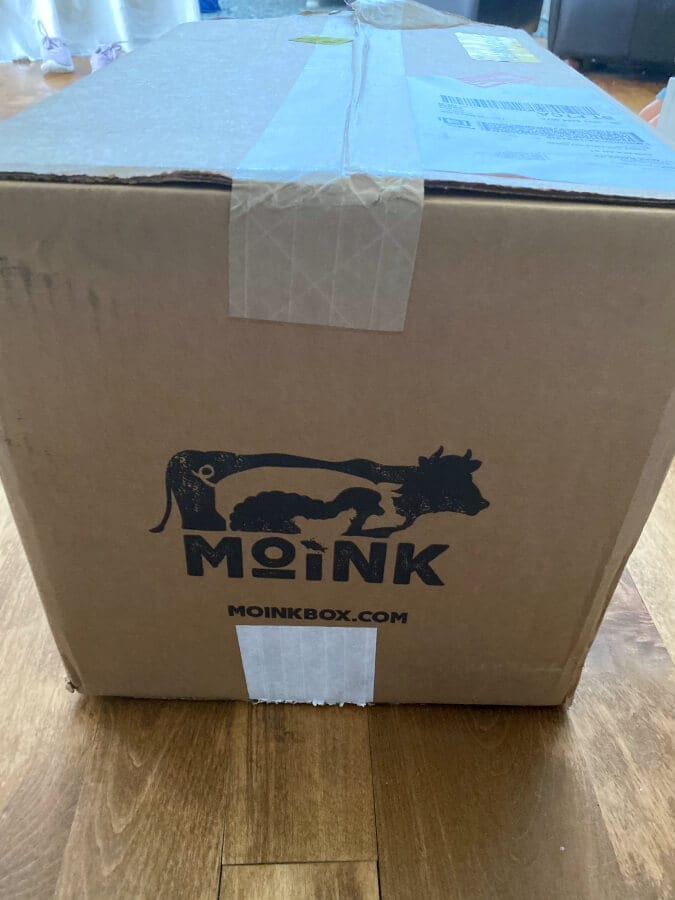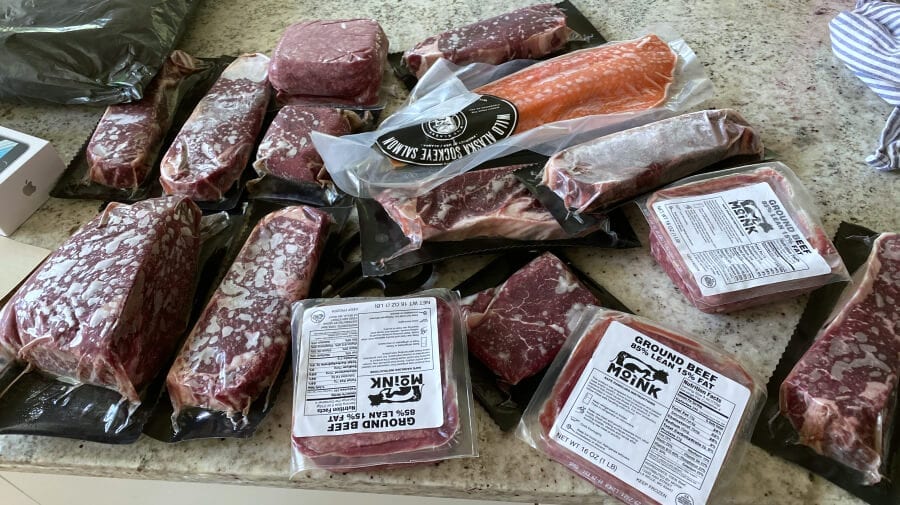 Backyard Water Fun
Our kids love swimming and this summer the pools here in Colorado are yet to open due to Covid. So we have brought out the slip n slide, water balloons and visited friends with pools in their yards. Our neighbors even have a huge water slide they blow up! We have even been know to get out the good old sprinkler and run through it!

Ideas for Backyard Summer Activities
Hopefully you connected with at least one or two of my suggest backyard summer activities above! I sure had fun sharing them and look forward to many more nights together as a family in our backyard! What backyard summer activities are your favorite?
Next up on the hop today is Jemma from At Home With Jemma! She is sharing a yummy summer salad that I can't wait to try! Thanks for stopping by and make sure to visit my other blogging friends listed below as well for even more summer inspiration!
XOXO,
Kelly