Back to School Safety: The Tabletop Carbon Monoxide Alarm From First Alert
Thank you First Alert for sponsoring this post. Know CO! 
It's that time of year when back to school is in full swing. I have about a million checklists for each of our four kids as well as myself. As a mom, step-mom and teacher, school starting and the safety of my kiddos has been on my heart and mind . Today I am sharing about back to school safety and talking about how the First Alert tabletop Carbon Monoxide alarm should be on your back to school checklist.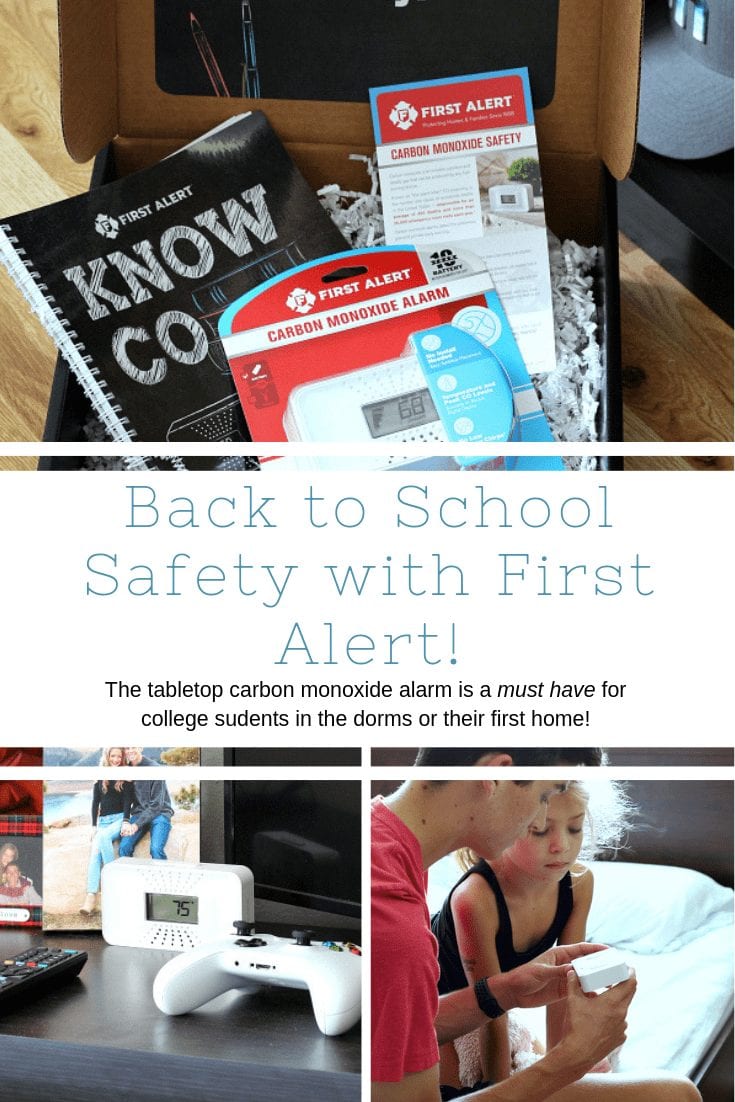 The Tabletop Carbon Monoxide Alarm From First Alert
My oldest step-son is heading back to school for his sophomore year of college and he and his two roommates are moving into their very first home together. We lovingly refer to it as "The Dude House"!
When we were moving him into his room I started to think about not only helping him decorate (it's in my blood) but his safety as well.
Back to school Safety Checklist
I started to go through my mental checklist and remembered how when we recently had our furnace replaced they had mentioned the importance of having carbon monoxide detectors on each level and outside of each bedroom throughout our home.
This is his first time out on his own (besides the dorms) so I started thinking about all the things he would need to keep his house safe. Of course a carbon monoxide detector is always high on that list. So when I found out that I had an opportunity to try out First Alert's tabletop carbon monoxide detector I jumped on it.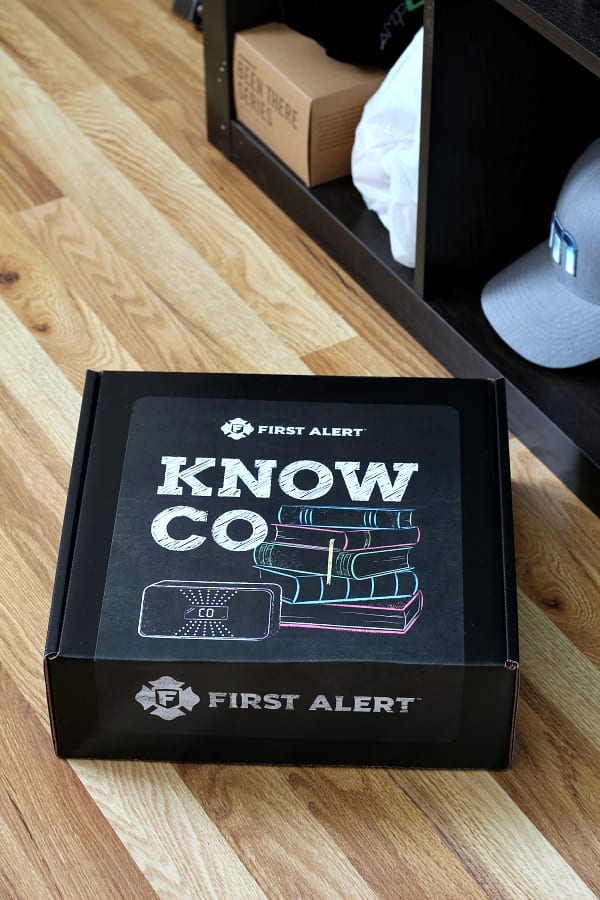 Let me tell you why!
Carbon Monoxide What Is It?
We have all heard about CO or carbon monoxide, but do you actually know what it is? It is know as the silent killer and is an odorless and deadly gas that is invisible and comes from any fuel burning device. This includes furnaces, dryer vents, stoves, cars and chimneys. "The Dude House" is older and the washer and dryer is close to his bedroom and I assume the furnace may be as well. A CO alarm is the only way to detect this gas. My heart will be at ease knowing he has an incredible alarm to alert him if any poisonous gas is in the air.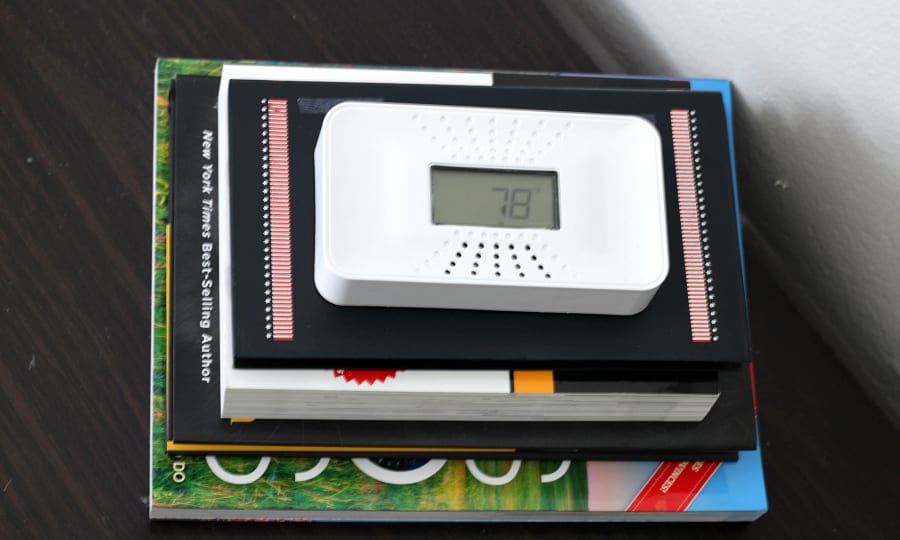 No Installation Needed With Tabletop Carbon Monoxide Alarm from First Alert
My youngest daughter came with me to bring him his carbon monoxide detector and was so excited to see him and bring him his "present!" As we were walking up I started thinking… I hope this doesn't require a long an in depth installation.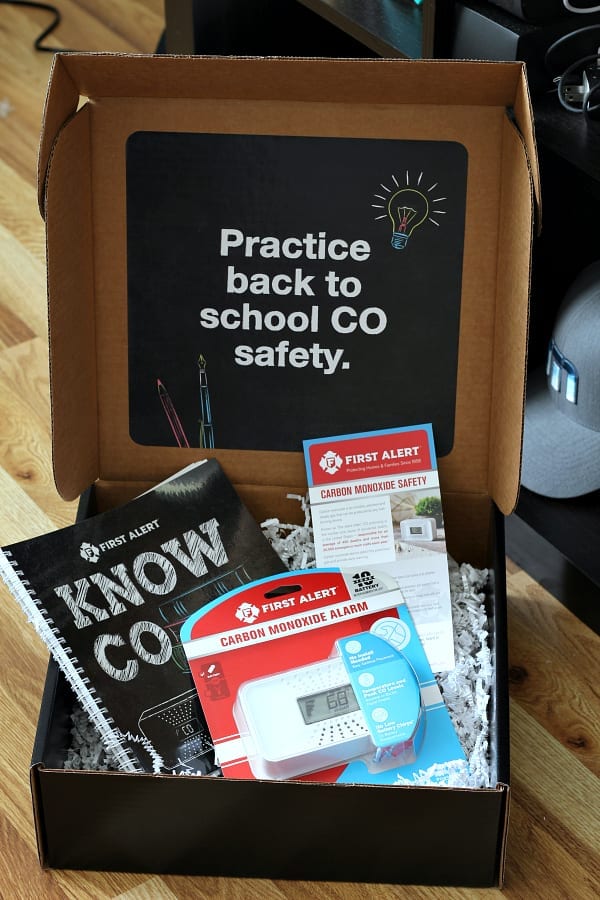 Once we were there and opened up the box, I warned him that it may take a few minutes to get it set up. Boy was I wrong! He grabbed it from the box, removed one small tab and immediately handed it back saying it was ready to go and activated. I looked at the box and noticed that one of the benefits of this certain tabletop CO alarm was that it required no installation. I was pretty impressed! He might have been too.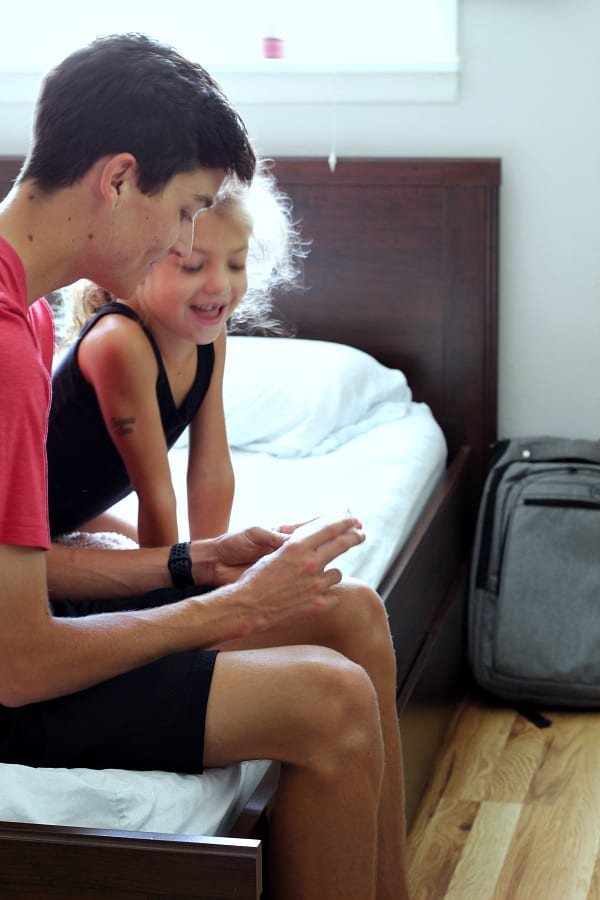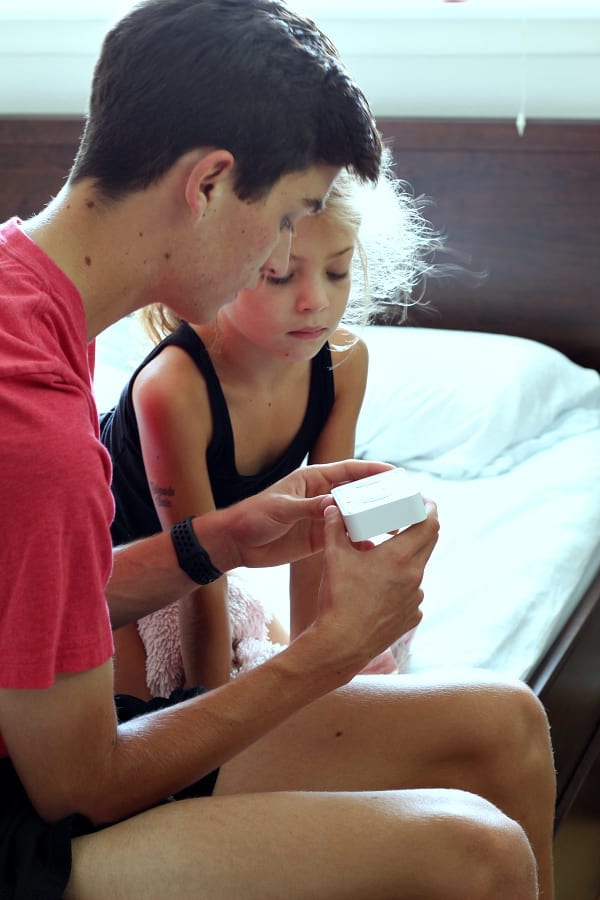 10 Year Battery Life
Next we learned that this CO alarm has a battery that lasts 10 years! Yep! You heard me right, 10 years! Now we don't have to worry about him having to change the battery. This one comes with one that is long lasting, hassle free and the bonus is that it will also alert him when it needs replacing! Hopefully he won't still be in this "dude house" for 10 more years. Ha!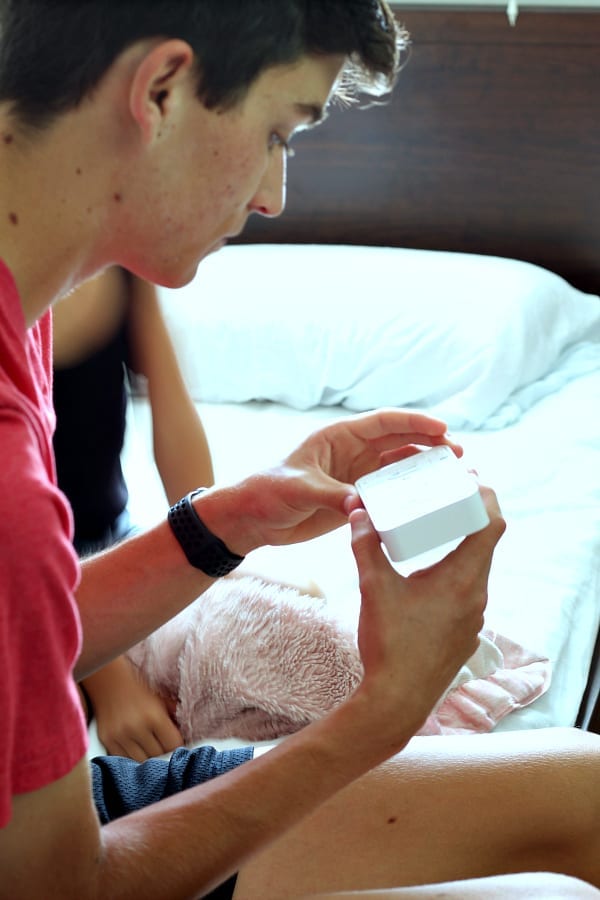 LED Digital Temperature and Alarm
The tabletop Carbon Monoxide alarm from First Alert also has a really neat LED digital temperature feature. He thought this was pretty cool. I liked that it was stylish and could blend right in with his decor. A win win all around! We ended up setting it on his bookshelf. It fit right in!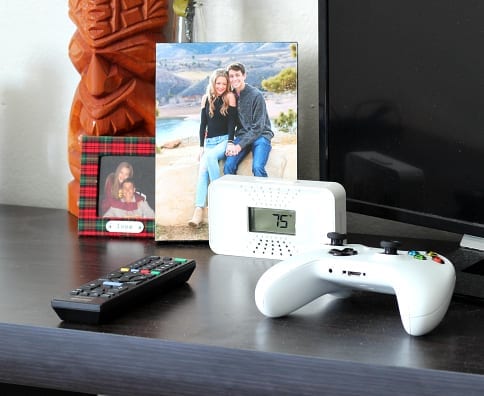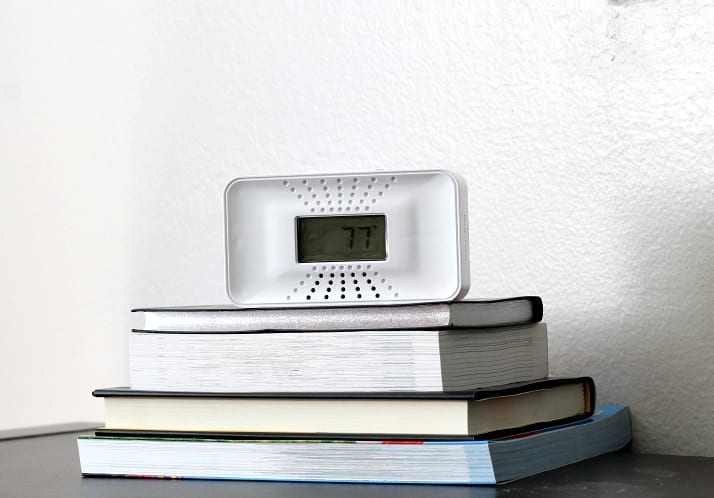 Tabletop Carbon Monoxide Alarm from First Alert
Overall I have to say how impressed we both are with this carbon monoxide alarm from First Alert. From now on I will be recommending these to all my friends who are sending their kids off to college. The best part is that I no longer have to worry about CO in his new place. My mom heart is happy and at ease.
xoxo,
Kelly