Happy (almost) New Year friends! Can you believe it's almost 2023? I'm still over here soaking up my favorite month of the year, December and getting ready to celebrate the birth of our savior but I'm slowly easing my way into 2023 in anticipation of what this new year holds. I certainly can't promise it will be better than 2022 but I can offer you a free 2023 printable planner that will meet all your needs and help you feel organized this year!
*This post is updated yearly.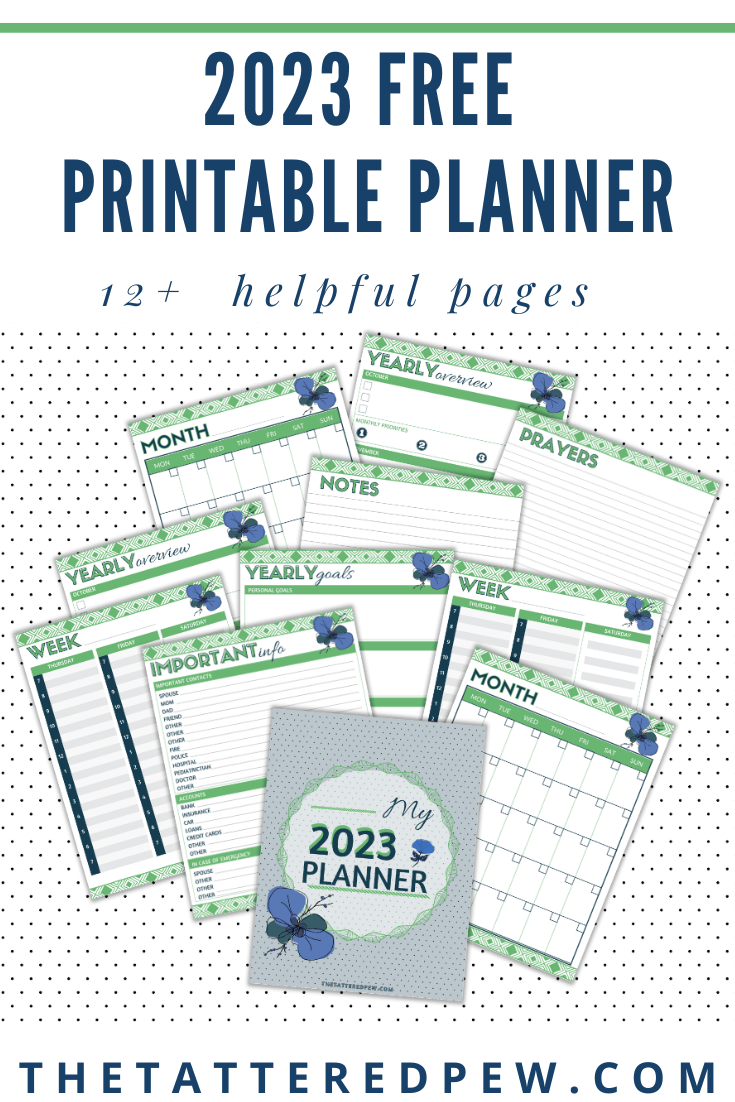 Free Printable Planner
If you are like me when I visit blogs then you most likely came here for the free 2023 printable planner…so HERE it is friends. Click Here to grab it for yourself.
Now, before I share this glorious calendar and all of it's benefits with you, I have to let you know that I will be updating this post every year. That means if you subscribe to my blog for this planner, then each year you will get instant access to the updated version plus other printables I share!
Wonderful, right?!
Plus, I always share printables with my subscribers in my email newsletter first and then I share it with everyone in the form of a post.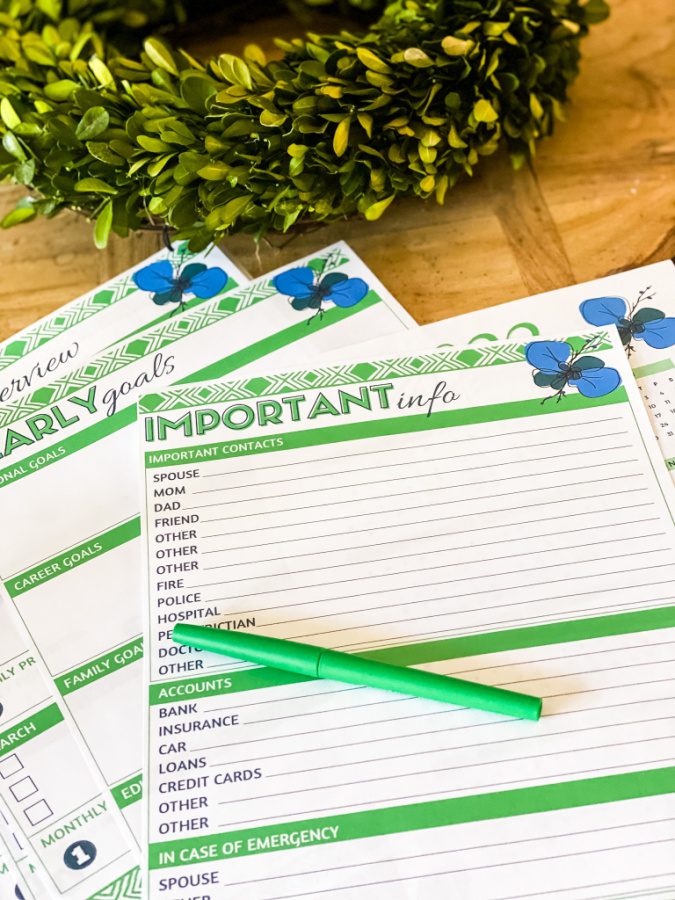 I like to think of this planner as my little gift to you. I myself use this planner and this year I even added a new page. The yearly calendar you can see below! This year I plan to add my planner to a binder and use it to keep me organized here on the blog as well as in my very busy daily life!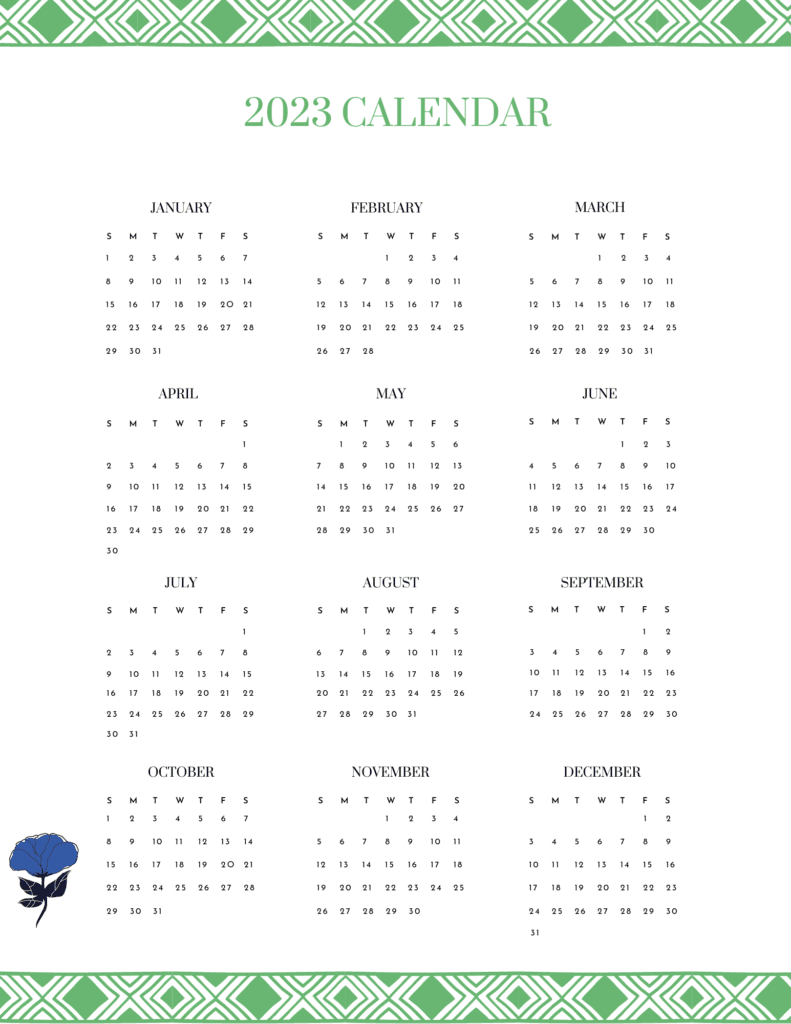 So, what do you think of the blue and green color combo? It's my favorite color combo so of course I had a lot of fun creating this updated look for you. Did you notice the black accents too? Hopefully you are drawn to the looks of this free printable planner as well as all of the useful tools!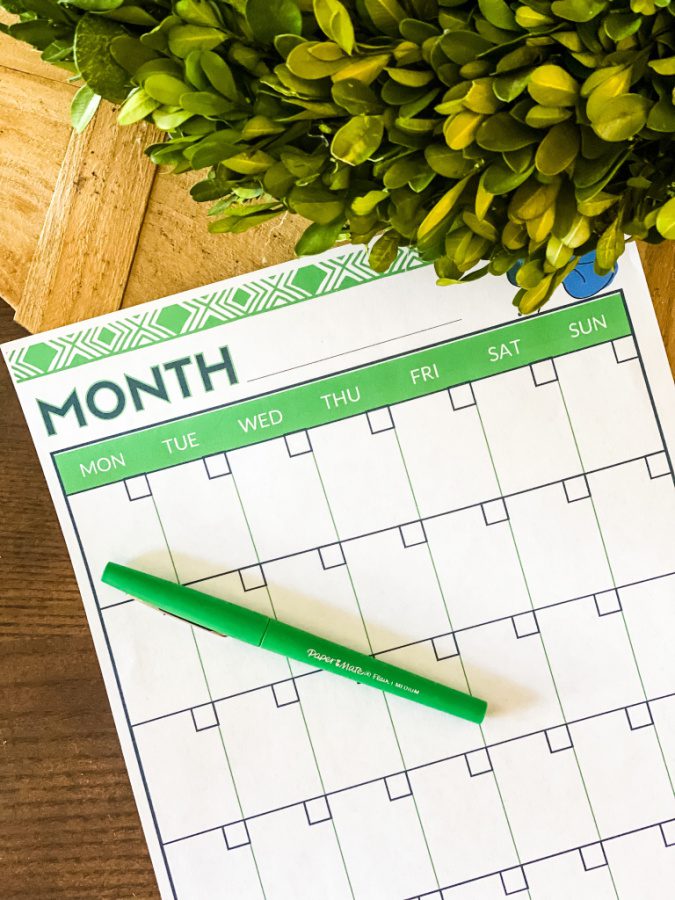 If you are looking for a planner that has calendar pages, space for notes, pretty graphics, pages for weekly, monthly and yearly goals and SO much more …then you will want to grab this planner!
To get instant access to this planner (as well as all my other freebies) just click the button below!
What Is Included In This Awesome Free Planner?
Ok so friends, there is so…. much…. goodness…. wrapped up in the pages of this planner. I am so excited to tell you all about it. There are 12+ pages ready to help you organize your day, week, month and year! This planner includes:
a blank monthly calendar
weekly planning page
monthly priorities page
yearly goals/planning page (personal, family, educational, career)
page for notes
page for prayers
important info page
a one page calendar for this year's dates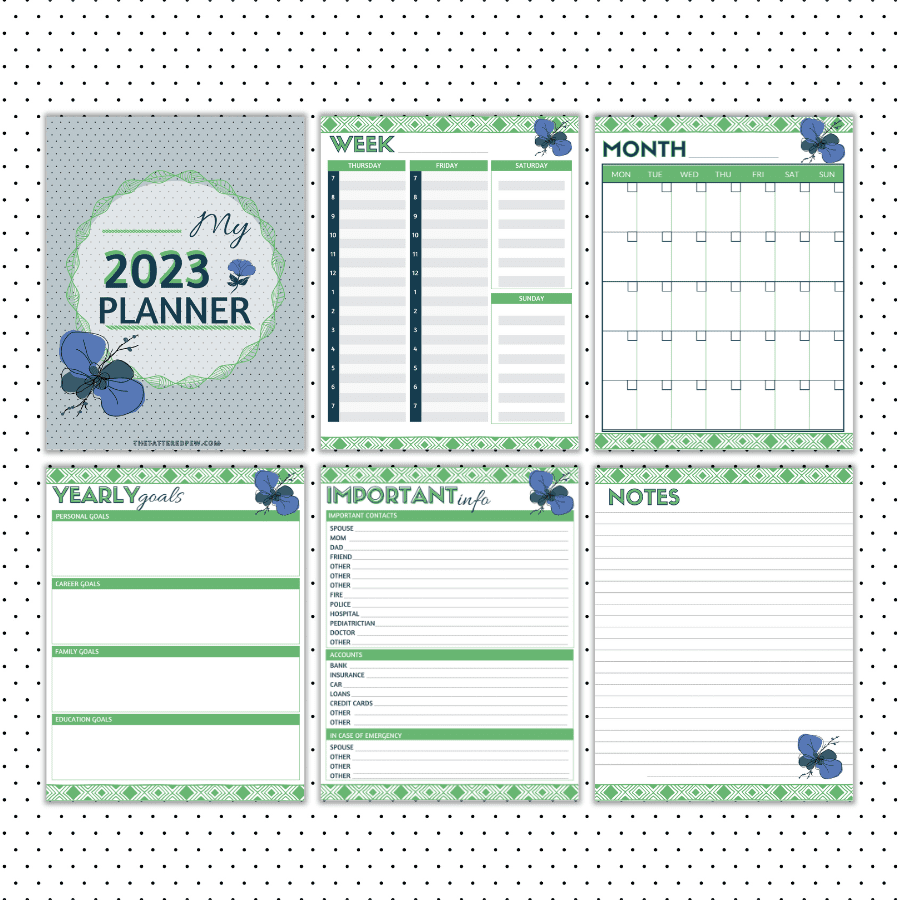 The best part is that you can print one page or all of the pages.
Print and use as you need!
I have them all printed out and my plan is to place them in a binder. But then I plan to make extra of the monthly calendar page, prayer page and notes page to place each in a frame in my kitchen that I can write on and wipe off. So many possibilities with this printable planner!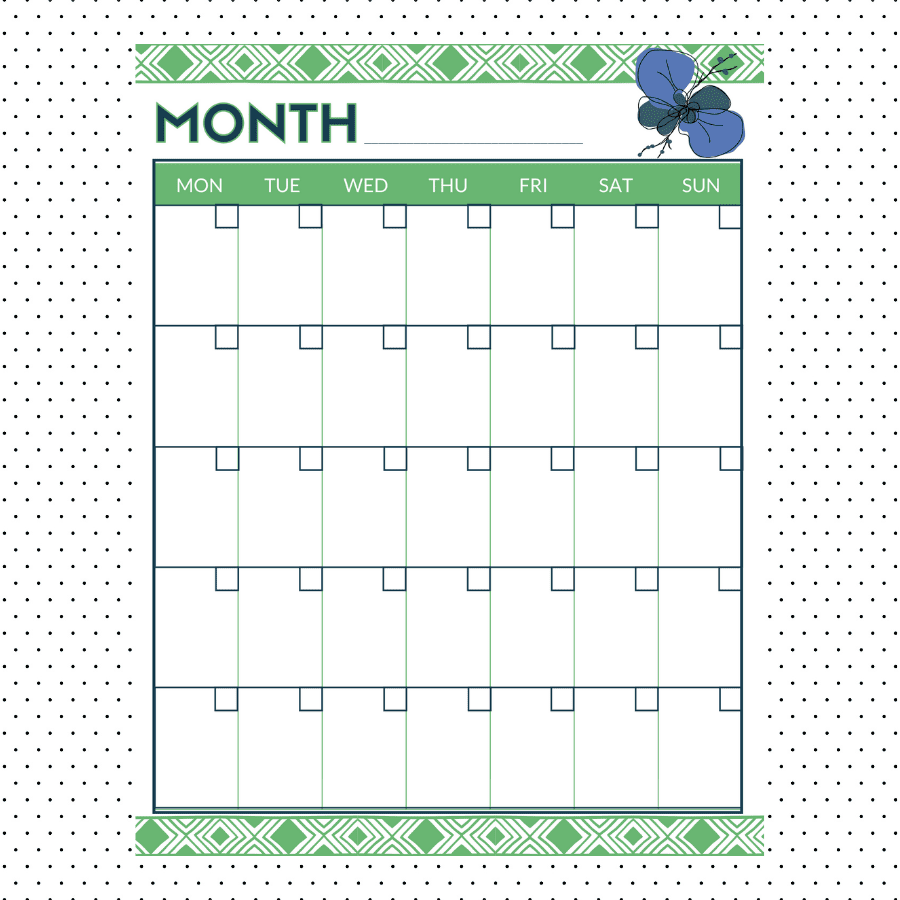 How Do I get My Free 2023 Printable Planner
This is the easy part for sure!
Just click HERE , fill out the form, and you'll not only get free and instant access to the 2023 printable planner, you will also get access to ALL the free printables in The Tattered Pew Printables Library!
(If you are already a subscriber here at The Tattered Pew, your password is at the bottom of each and every newsletter… just click on the "Printables Library" tab on the menu, and enter the password.)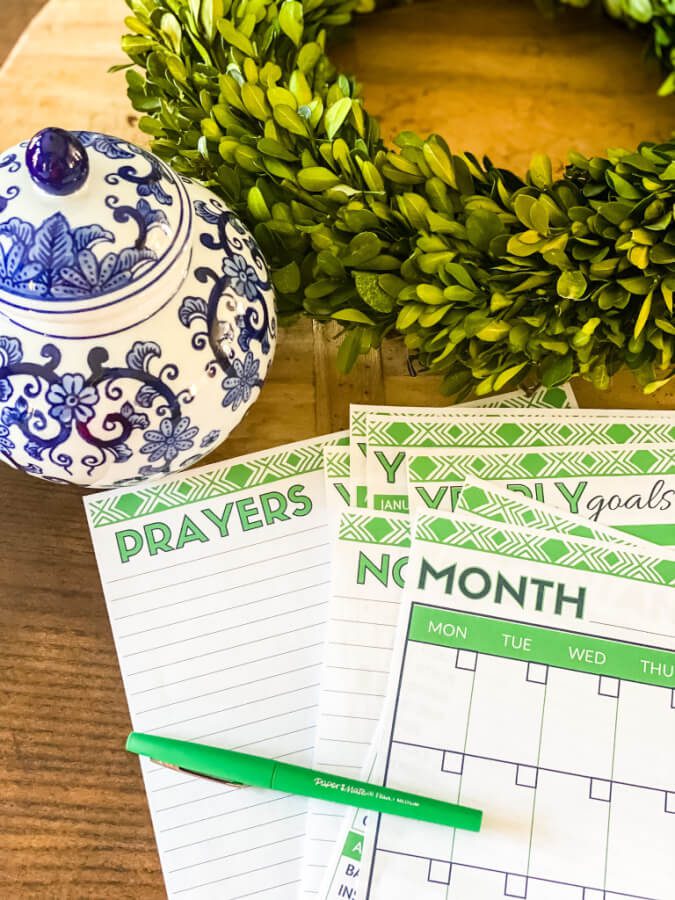 Printing Your Free 2023 Printable Planner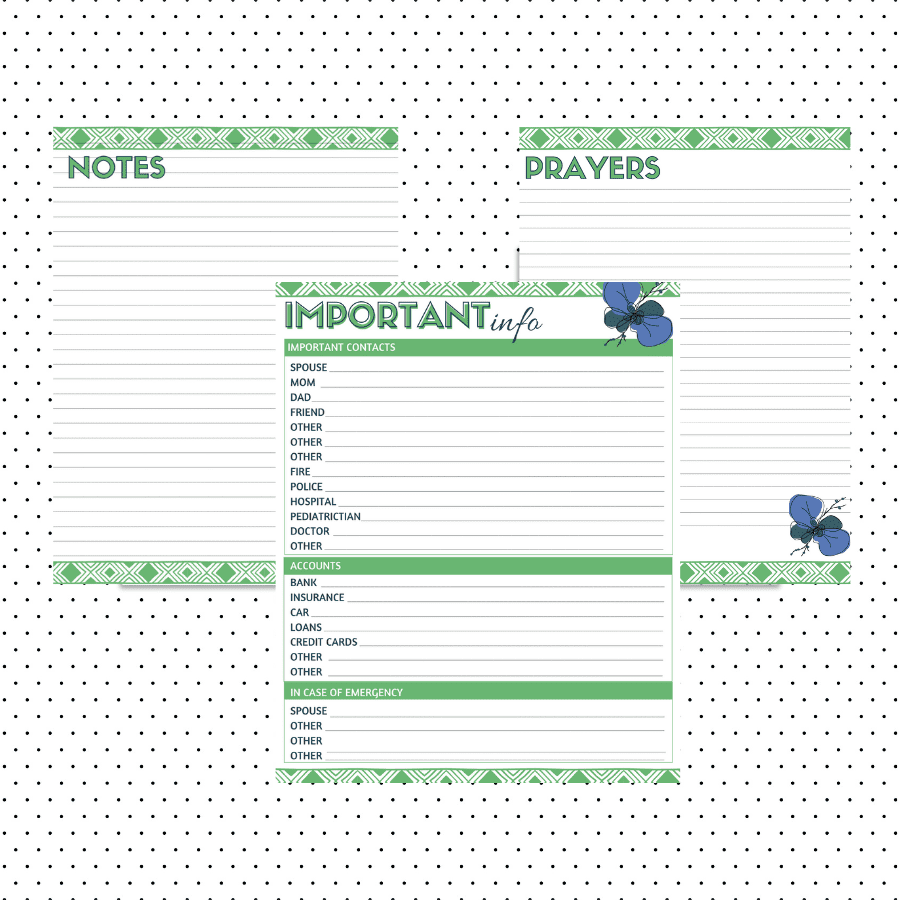 Once you have subscribed you will receive a few emails from me confirming your subscription (I promise I don't usually send this many) One of the emails will include the password to my Printables Library which you will use to access the planner as well as all of my other printables. If for some reason you misplace the password, no need to worry! I send it out always in my email newsletters. Visit my blog and look for the Printables Library on the menu bar or drop down menu and simply click on it and then enter the password.
Waalah!
Instant access. Then print it however you want. I simply print mine straight from my phone to our house printer. Nothing fancy…but sometimes I do dream of printing it on cardstock! Maybe someday. 🙂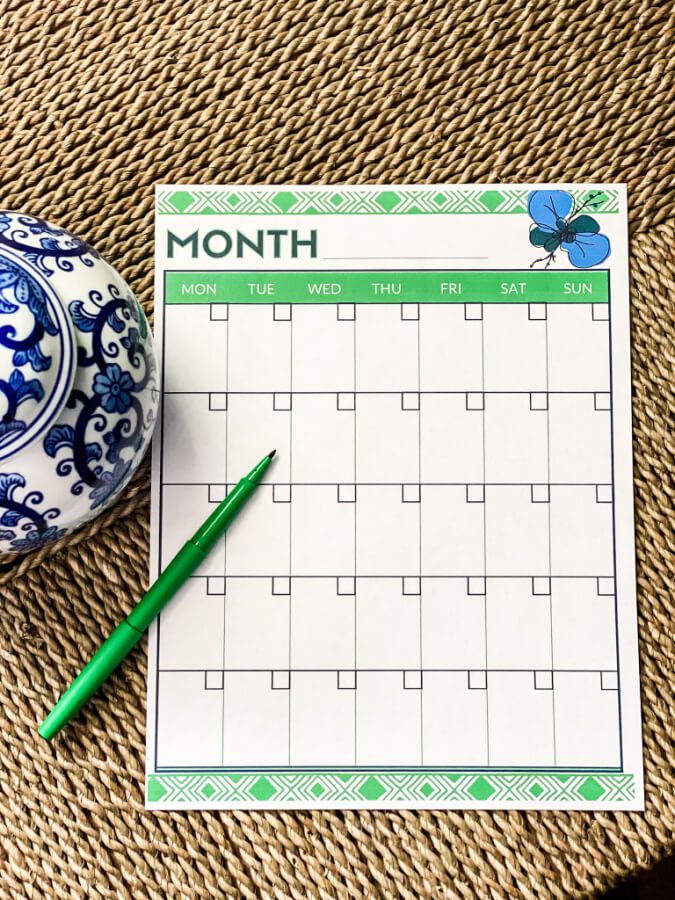 Enjoy Your Planner
Thanks for stopping by today. I hope you love this free printable 2023 planner as much as I do! Cheers to 2023 my friends and thank you so much for hanging out with me here on the blog.
I'm curious what page of this planner are you most excited about?
I'd love to have you hang out with me some more! Feel free to follow along with me on any of the platforms linked below.
LTK | Facebook | Instagram | Pinterest | Amazon
xoxo,
Kelly
Did you like this post? PIN it for later!