Spring Cleaning Tips and Storage Solutions for Your Bathroom
A fun round up of spring cleaning tips and storage solutions for your bathroom featuring items from Wayfair. It may contain affiliate links but all words, reviews, and opinions are mine.
Like most of you we have been sheltering in place for a little over three weeks now. To say that I am going a bit stir crazy is an understatement. I have been trying to keep myself busy with a few side projects while I'm not teaching. So what have I started doing? Oh you know, just some spring cleaning, organizing and shopping on-line of course!
Spring Cleaning Tips and Storage Solutions for Your Bathroom
Our master bathroom is next on my to do list now that I have completed our linen closet makeover. It is in major need of a deep clean as well as some storage and organization help. Today I plan to share with you a few of my favorite spring cleaning tips as well as some amazing organization and storage solutions I found from Wayfair!
Bathroom Spring Cleaning Tip #1: Clean Slate
First things first, start with a clean slate so you can really get every surface of your bathroom clean! Begin by clearing off all of your counters, emptying out all of your drawers and clearing out all of you cabinets. (Just like any other spring cleaning project make sure you have a "keep" pile and a garbage bag for all unnecessary items.) Don't forget to remove your towels and bath mats too. Everything must go so you can do your deep clean. Now you are ready to scrub and rub! My favorite cleaning solution to use is Thieves household cleaner from Young Living. I prefer it because it is non-toxic and actually has benefits for your family!
Bathroom Spring Cleaning Tip #2 : Drawer Organizers
Now that your drawers are completely empty and all cleaned out it's the perfect time to get them organized!.You only want to put back in your drawers the items that are ones you use everyday. Check expiration dates on all of your items before adding them back to your drawers. I love a good drawer organizer so you are able to see all of your items. This one from Wayfair caught my eye!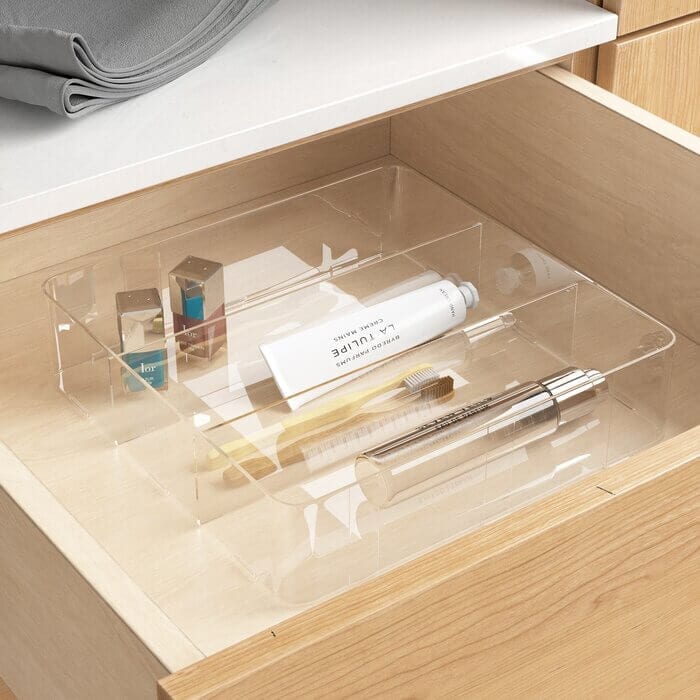 Source Wayfair
Bathroom Spring Cleaning Tip 3: Storage Baskets
Good storage is key to an organized and clean bathroom. After opening all of the cabinets and cleaning them it was very obvious that my main issue was lack of storage. What is the best kind of storage for a bathroom? You guessed it, baskets! If you have been around my blog for awhile you know I love baskets and I always find an excuse to use them around our house. Well, I found the cutest wicker and rattan baskets perfect for under cabinets storage or even storage for around the tub.
Seagrass Wicker Baskets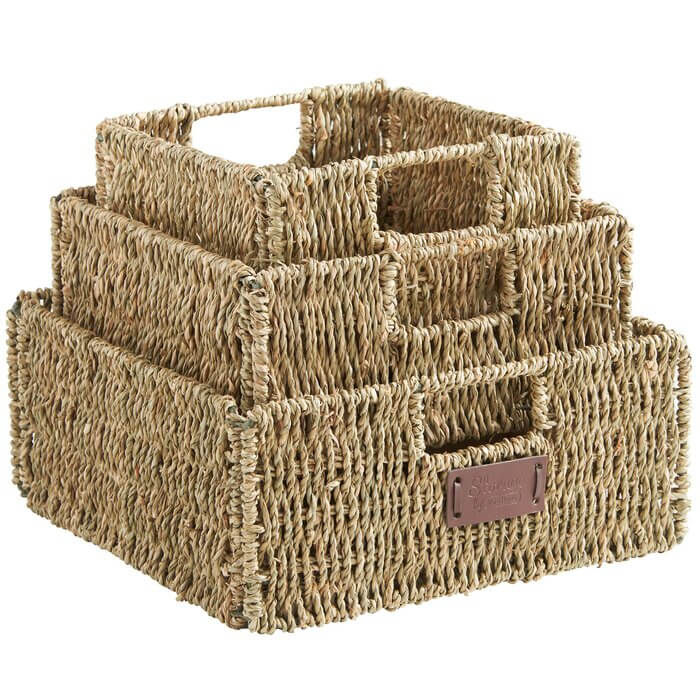 Source Wayfair
Bathroom Spring Cleaning Tip 4: Counter Tops
Keep those counters clean and clutter free and this will help you maintain a cleaner looking bathroom! I enjoy freshening up a space with cleaning as well as adding in a few new accessories. A pretty blue and white bathroom is my favorite and these gorgeous floral counter accessories from Wayfair's Mcglothlin's Porcelain collection, caught my eye!
accessory tray / soap dispenser / soap dish / toothbrush holder

Sources Wayfair
Bathroom Spring Cleaning Tip : 6 Bath Mats
Next, it's always a good idea to refresh your bath mats by washing them every few weeks and replacing them every two years. Bath mats are a great way to add some personal style, warmth and texture to a bathroom. I love these ones from Wayfair!
Gray Nylah Bath Mat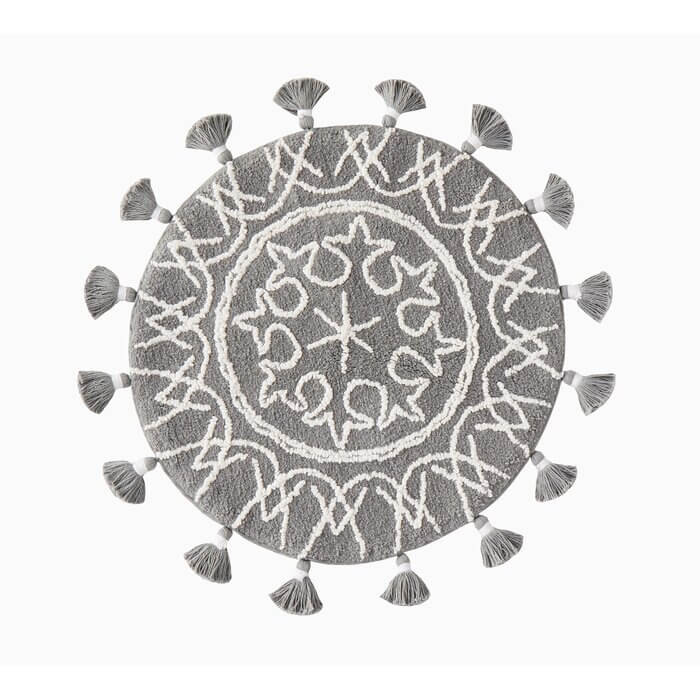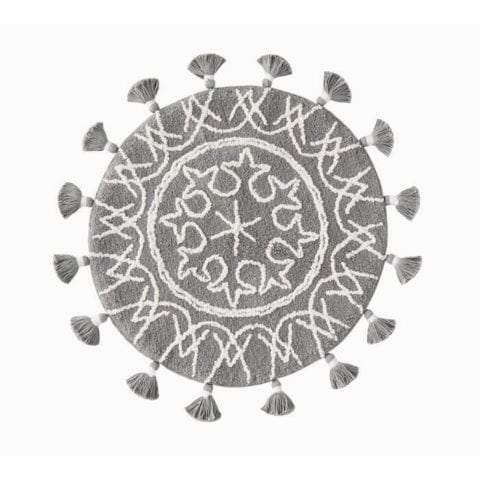 Source Wayfair
Navy French Connection
Source Wayfair
Bathroom Spring Cleaning Tip 7 : Storage Cabinets
Finally, having ample storage is key to maintaining a clean bathroom. You want to have your floors and surrounding areas free of clutter. Storage cabinets are a great way to add extra space to store things like towels, toiletries, cleaning supplies and toilet paper. Here are a few pretty ones that would look good in any bathroom!

Source Wayfair
Shop ALL of My Picks!
Now that I have shared all of my tips and tricks with you I thought you might want to do a little on-line shopping since we can't currently go out to stores. Click the pictures below to shop all of my favorite Wayfair storage solutions for your bathroom! Wayfair has not only great prices, fabulous shipping but stylish items that are always in style.
Thanks for stopping by today! I hope you were able to pick up a few new spring cleaning tips and storage solutions for your bathroom! Stay safe and healthy my friends.
xoxo,
Kelly
Did you like this post? PIN it for later!