Tips and Tricks for Creating a Cozy Fall Home for Entertaining
Now that Fall is upon us I feel like I want to create a cozy home for both my family and friends to enjoy. When I think of cozy Fall decorating I instantly think of pillows and blankets and candles. I also think Fall is all about bonfires and pumpkins, warm yummy drinks and going to football games and wearing boots! Fall is such a wonderful time of year and here in Colorado the leaves show off for us each year. So why not share tips and tricks for creating a cozy Fall home for entertaining to enjoy all the things Fall has to offer!
Tips and Tricks for Creating a Cozy Fall Home for Entertaining
I have joined up with a few of my friends to share in one post all of our best tips and tricks for creating cozy Fall homes for entertaining. Each of us have a unique take on what this looks like in each of our homes. I love that we all have different styles for decorating and hope that you will connect with some and find a few ideas that work for you.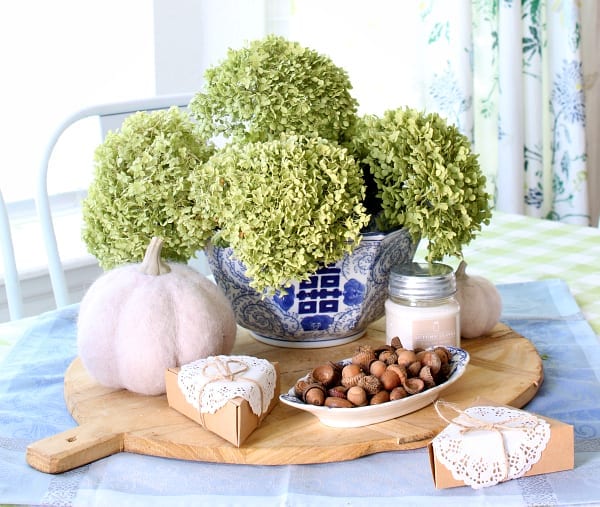 A few weeks ago I shared our cozy Fall kitchen decor and a few hosting tips that are simple, practical and easy. When it comes to entertaining I always think of my kitchen first. I feel like it's the heart of the home. I love using natural elements to decorate because they are usually free. Can you guess what my favorite Fall natural element is? It's in the picture above and you can read all about that here! Of course you can also always find candles, fixings for s'mores and my go to for guests…pretty "to go" boxes for leftovers! These all give that cozy Fall entertaining vibe and can be found more in detail in this post.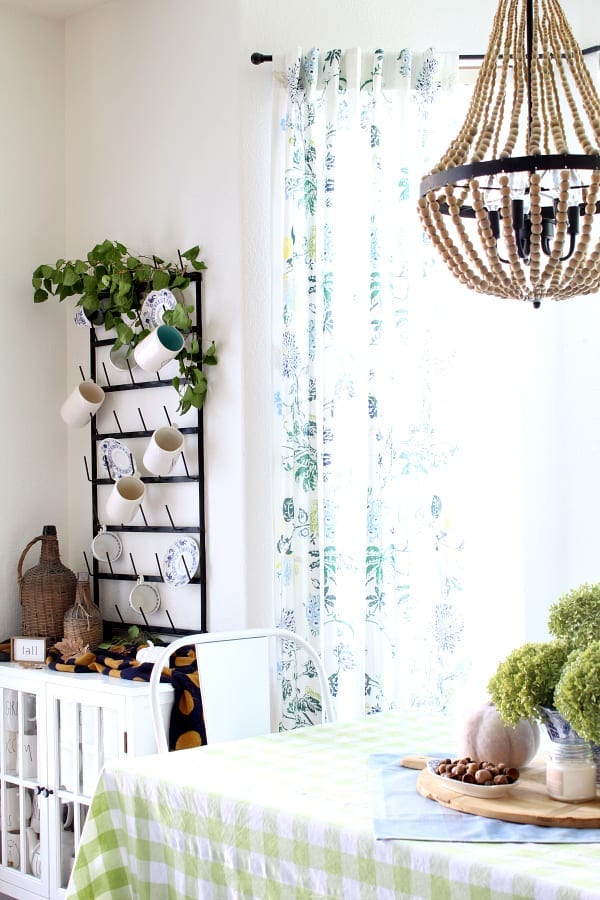 She Gave It A Go

Brendt from She Gave It A Go shares an awesome post on the 5 elements to ensure an inviting Fall home. She goes in to all of the details about how Fall can be seen, smelled, tasted, touched and even heard. When I think about Fall I think about gathering together. Brendt shares how an important part of Fall entertaining is the fellowship you have with others when they are in your home and how this usually involves food! I am itching to try her mom's pumpkin muffins that she shared! They look amazing and I bet they smell amazing too. You can find that recipe here!
We're The Joneses

Merichelle from We're The Joneses shares three Fall hosting tips for creating a cozy home. Not only did I connect wither tips but I enjoyed her colorful and modern fall decor. Her tip that I absolutely loved was to add personalized gifts for your guests. Being thoughtful ahead of time of those you are having into your home gives them the feeling that you truly care. She shares several great ideas here that I never even thought of! She is a big fan of adding texture for that cozy feeling and you can see some of her favorite combinations by heading to her post.
Fall Entertaining Tips
Hopefully you found some great inspiration as well as some new tips and tricks for creating a cozy Fall home for entertaining! Do you have any fun Fall entertaining tips that we may have missed? If so share them below with me in the comments.
xoxo,
Kelly