Happy Good Friday my friends! Easter is this Sunday! Are you mamas out there ready? It definitely snuck up on me this year and I'm not going to lie, this mama still has some shopping to do for Easter baskets. Hopefully there will be some candy left when I make it to Target today.😉 Luckily our four kids know this holiday means so much more than candy and eggs.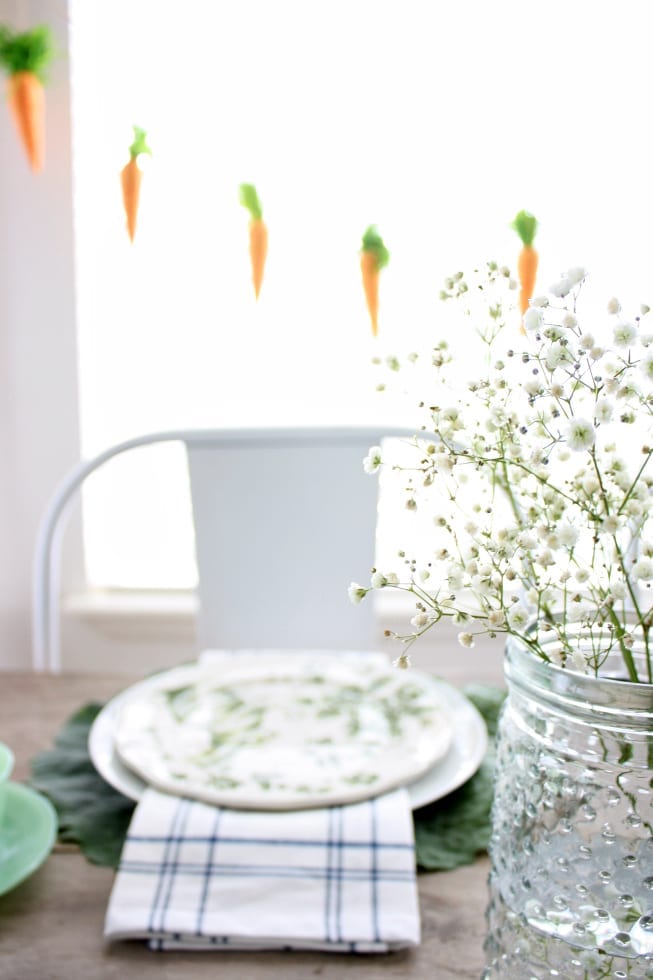 (This post may contain affiliate links. If you purchase a product through an affiliate link, your costs will be the same but The Tattered Pew will receive a small commission. This helps cover some of the costs for this site. I appreciate your support!)
I thought it might be fun to share some of the ways we prepare and celebrate for Easter here around the Radcliff home. (Click here to see our Springtime Kitchen!) It's important for me that our kids know that Easter is ALL about Jesus and His resurrection.
Some of these ideas and traditions will be great for this Easter while some you can save for next year.  I know as a mom of four, with kids ranging from ages 5 all the way to 17,  I am always on the look out for fun and meaningful ideas to add to my repertoire! So below are some of my favorite Easter Traditions or ones I hope to try!
Egg Hunt/Easter Baskets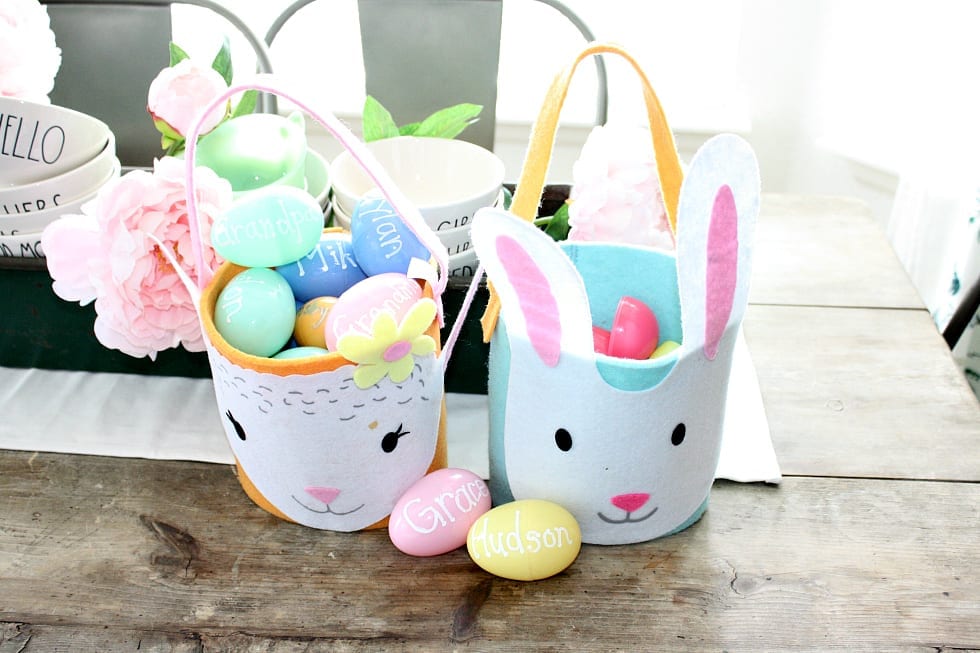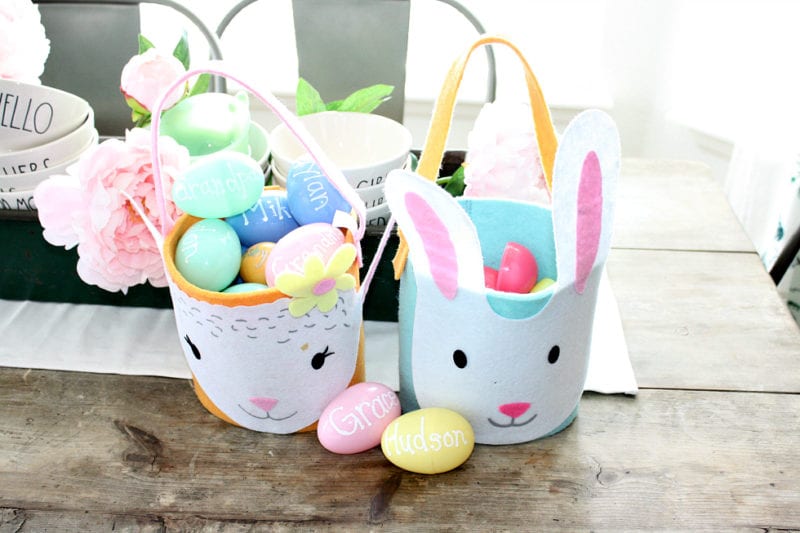 Each Easter morning before we head to church our kids hunt for Easter eggs and find their Easter baskets. We do a combo of real eggs and plastic eggs and depending on the weather we hide them inside or out. Now that the boys are getting older we have to really work on finding tougher spots to keep it fun. They however also love helping the girls so it's a win win.
I found these darling felt baskets for the girls a few years ago at Target. I still have mine from when I was a child and I'm hoping these ones will make it that long for the girls. Not pictured are the sports baskets we also have for the boys. Do you hunt for eggs on Easter? Do you have Easter baskets?
These eggs have been a fun tradition of ours for quite some time now. I found them years ago at our local Christian bookstore and instantly fell in love with how perfect they are for little hands and hearts (even big hearts too). 😉 They make it easy for little ones to be able to tell the full story of Easter. Each year it is the first thing my kids want to bring out of the basement when we decorate for Easter. You can find them on Amazon here.
Easter Books
Being a kindergarten teacher and lover of books I am always on the hunt for good books to read that lead up to Easter morning. Here are a few that I'm loving… click the blue links or pictures to see more about these books!
 image source Amazon
Easter Love Letters from God
image source Amazon
Scripture Eggs
If you have followed me here on the blog for a bit you may have seen these fun scripture eggs that I shared last year. They are a quick and meaningful way to add the Easter story to your Easter brunch or dinner. You could even make them the day before! Click here to see my post!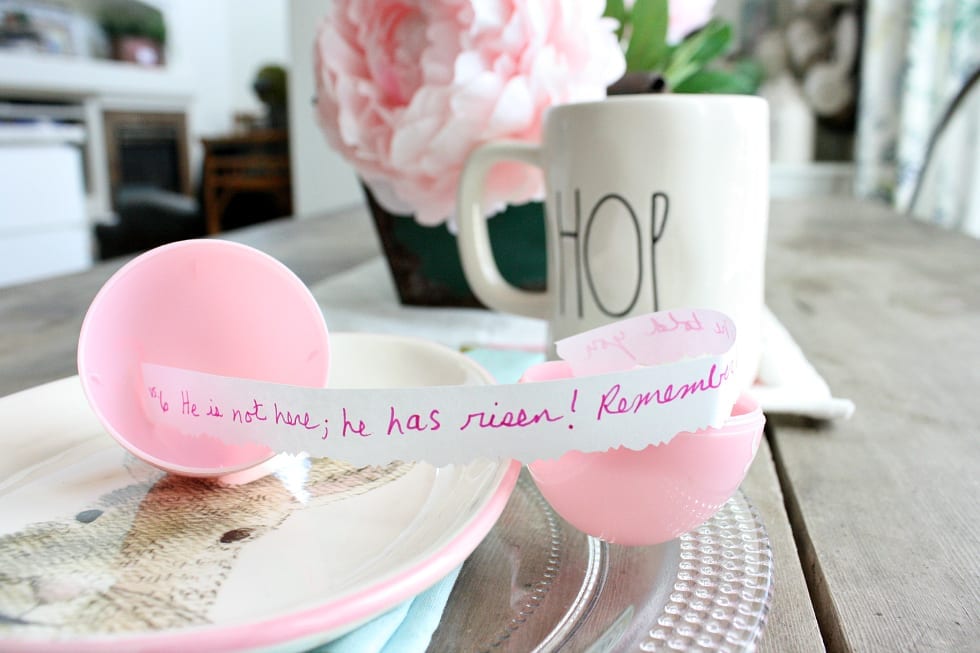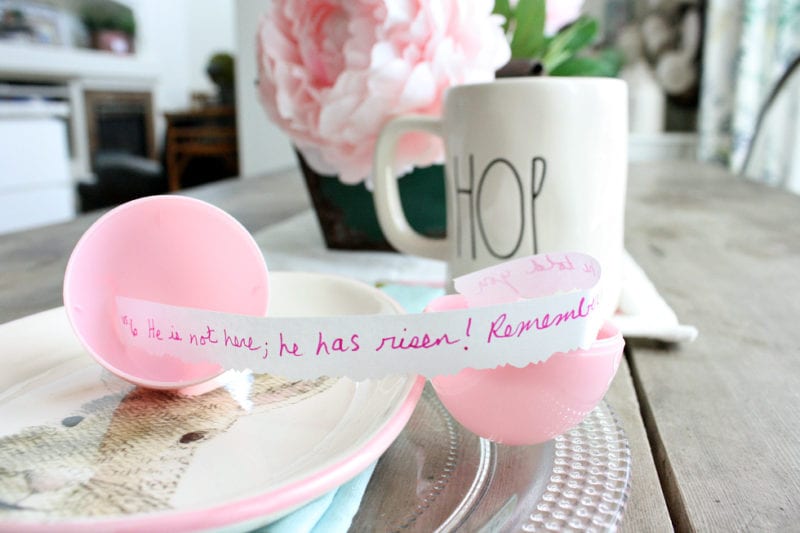 Egg Dying
Does your family dye Easter eggs? I can still remember doing this fun tradition with my parents when I was younger and now this tradition continues with my own family. I love this time because we get to spend time together as a family decorating eggs. This year I hope to try this cool new method… whipped cream eggs!
 Movie Night with Pure Flix
Easter night we love to wind the day down by just being together as a family. Our family loves to watch movies! I am always on the hunt for good wholesome Christian family movies that I know will have content I can trust to be safe for all ages. Have you heard of Pure Flix? Their purpose is simple — Pure Flix strives to be the most trusted family-friendly video-streaming source on the web. You can click HERE to check out their offer for a free month! In my opinion Pure Flix is the perfect way to close out a meaningful week of Easter and Christ's story of new life.
Resurrection Garden
We didn't do this garden this year because it takes a bit of planning (and lately that isn't my strong suit) but I love this Easter tradition! We have done it in years past and all of the kids loved it! It's interactive and meaningful!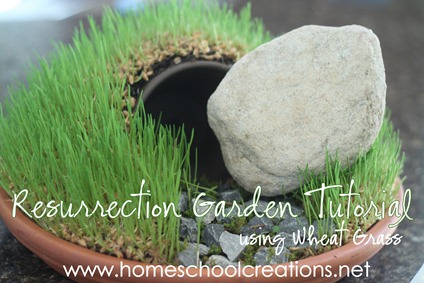 Click the blue link for the full tutorial over at www.homeschoolcreations.net !
Resurrection Rolls
Finally, the last Easter idea idea I have for you are these yummy and meaningful Resurrection Rolls! Each of our kids made these at preschool and loved them! They loved opening their rolls to find the marshmallows (representing Jesus' body) gone!
Click the blue link for the recipe over at Thelarsonling.blogspot !
Easter Traditions
Well there you have it. Hopefully you were able to find a few new traditions to add to your own Easter repertoire! If you have a fun tradition or idea that I you enjoy I would love to hear about it! Leave me a comment below!
May you Easter weekend be blessed my friends! Remember that by His wounds we are healed! Joy will come in the morning! SO very thankful for my Jesus and for all of you following along with me on this journey!
xoxo,
Kelly