A Fun, Easy and Meaningful Easter Tradition-Scripture Eggs!
Easter is in a few days and this is a very special time for our family.  Each year I am always on the look out for ways to share with my children that Easter isn't all about the Easter Bunny but rather the death and resurrection of Jesus Christ.  I started this several years ago and I am so excited to share with you one of my favorite Easter traditions that we use at our dinner table!  It is fun, easy and most importantly meaningful! So if you have been searching for a simple, yet profound way to bring the story of Jesus' resurrection to your table and family this Easter, then you have come to the right place.  Our tradition is simply called Scripture Eggs!
Scripture Eggs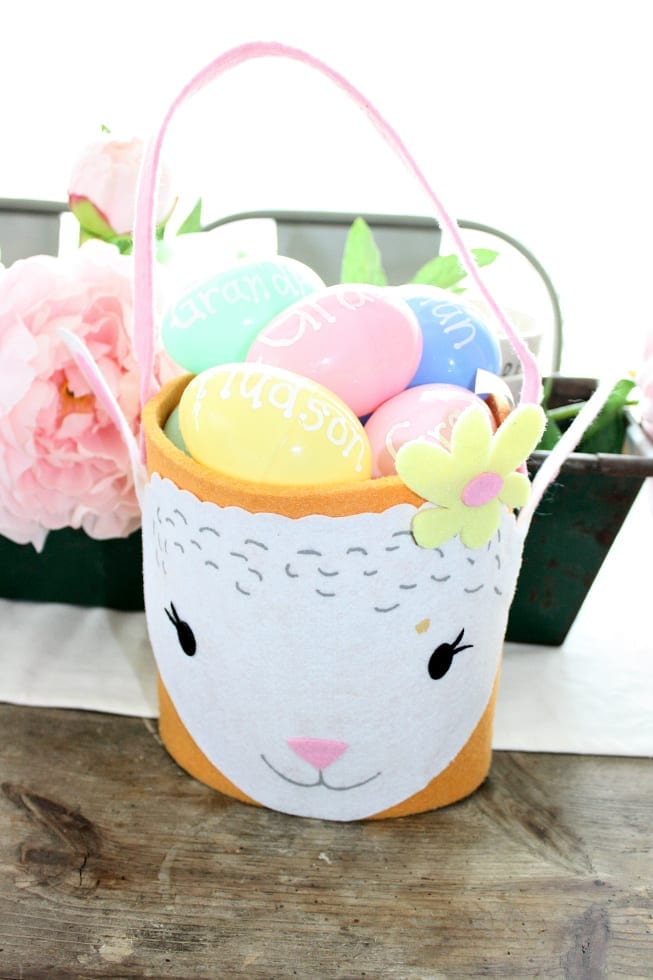 Supplies Needed
A plastic Easter egg for each guest at your Easter table
A Sharpie or Sharpie paint pen (to label the eggs with each person's name)
A small treat to place in each egg
Paper (to write each of the verses on)
Luke 24 (Here is a link if you would like to print your verses out instead of writing them)
Fancy scissors to make your paper pretty (completely optional)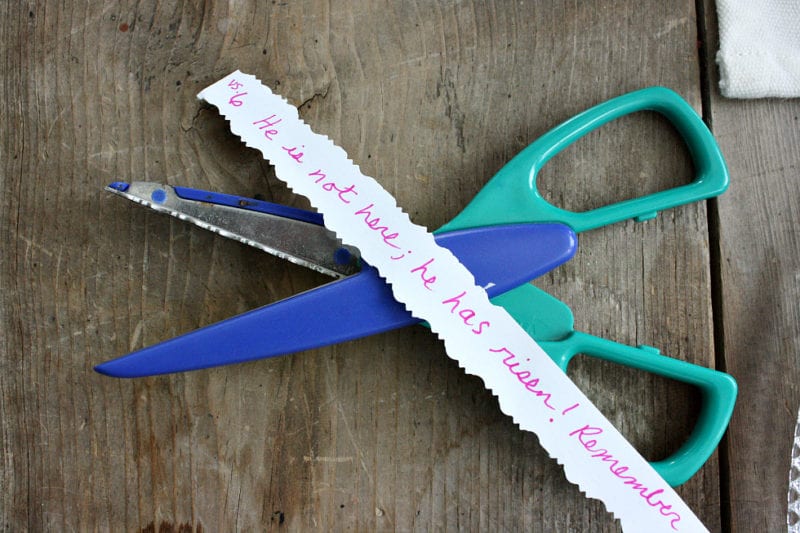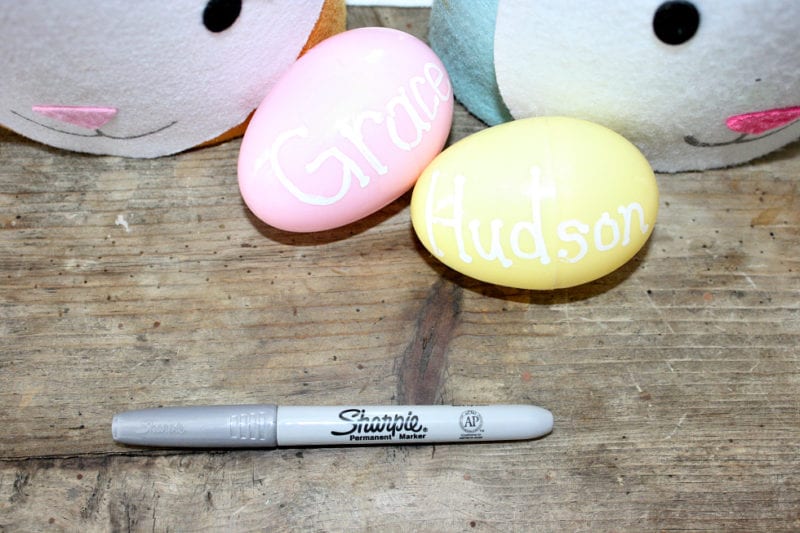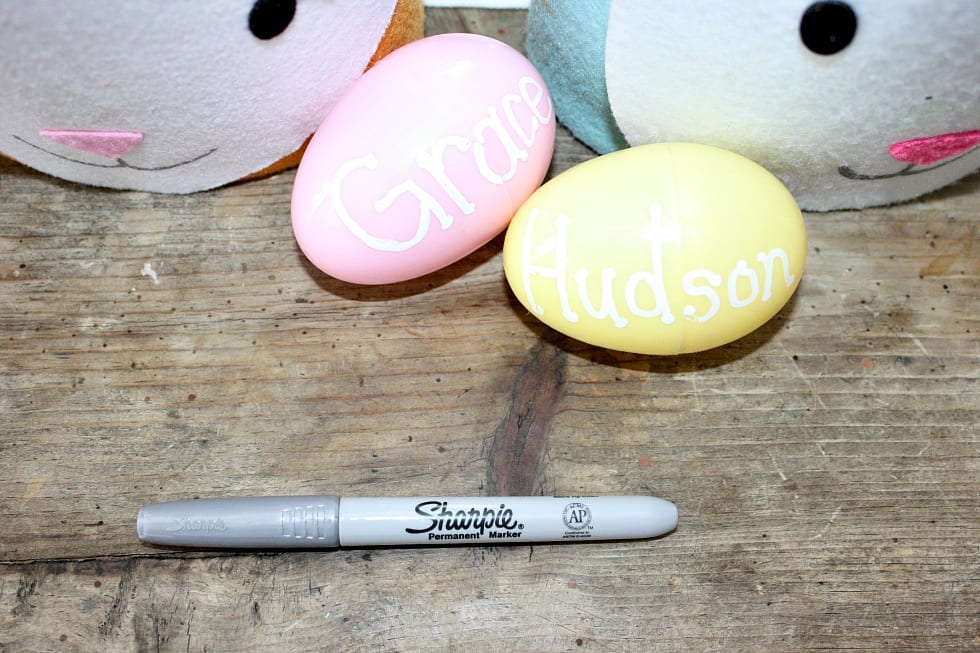 Scripture Eggs -The Tradition
So here is what I do and it is so simple!  Every Easter I make a list of each person who will be coming to Easter brunch or dinner at our house .  Then I write their first name on a medium sized plastic Easter egg.  I like to use a Sharpie paint pen to write the names so they last year after year but you can use whatever you have available.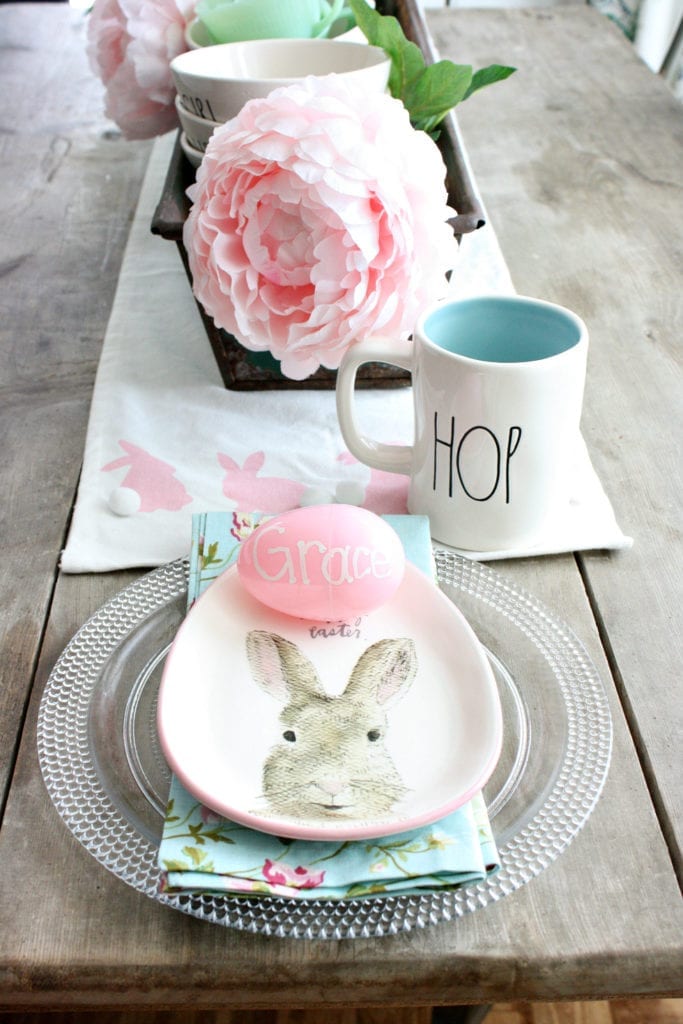 Next, depending on the number of guests/eggs, I break apart the verses about Jesus and his resurrection from the book of Luke.  I start at Luke Chapter 24. Usually by the time I divide the verses, each person reads about 2 verses or more depending on how many you have at your table.  I like the version found in the book of Luke but you can use any book of the Bible that talks about the resurrection, like Mathew, Mark or John.  This egg will serve not only as a holder for the Bible verses but as a place card for where your family and guests will sit.  If my mom hosts (which she is this year) she always adds a fun little piece of Easter candy in her eggs.  I love this simple touch and so do the kids!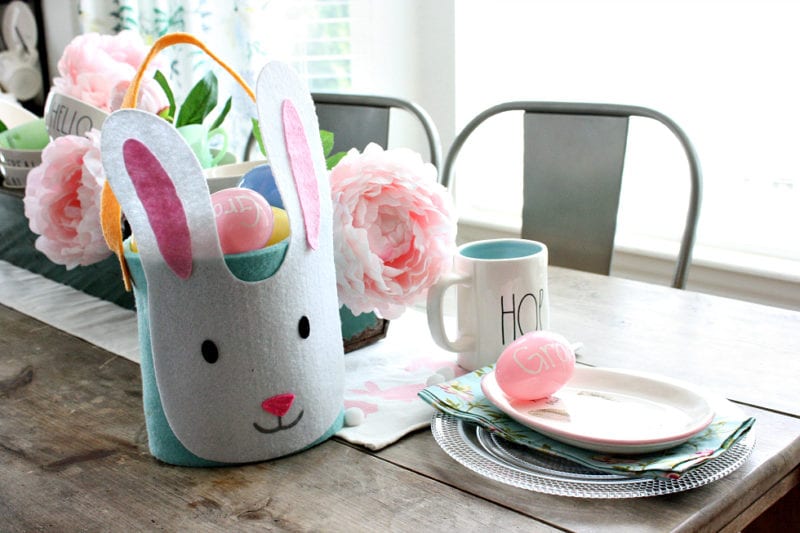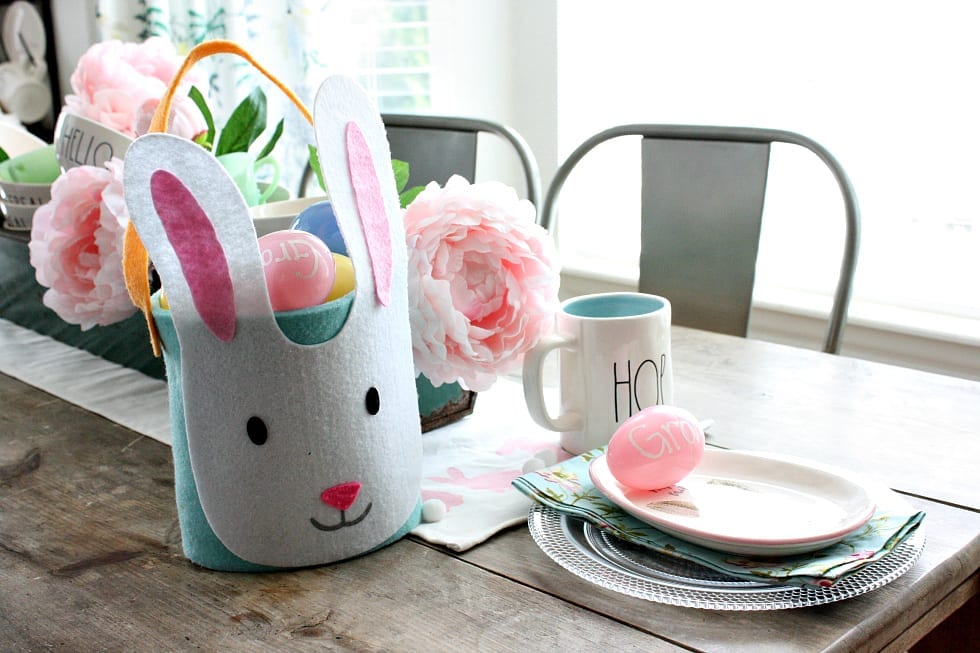 When we all sit down at the table to enjoy our meal each person opens their egg to see what verses they have.  Then we go around and read them aloud (in numerical order)…even the little ones participate and read or get help reading their verses.  Each year it's fun to see who gets which verses and it always starts an incredible conversation about what Easter is truly about, Jesus and his resurrection!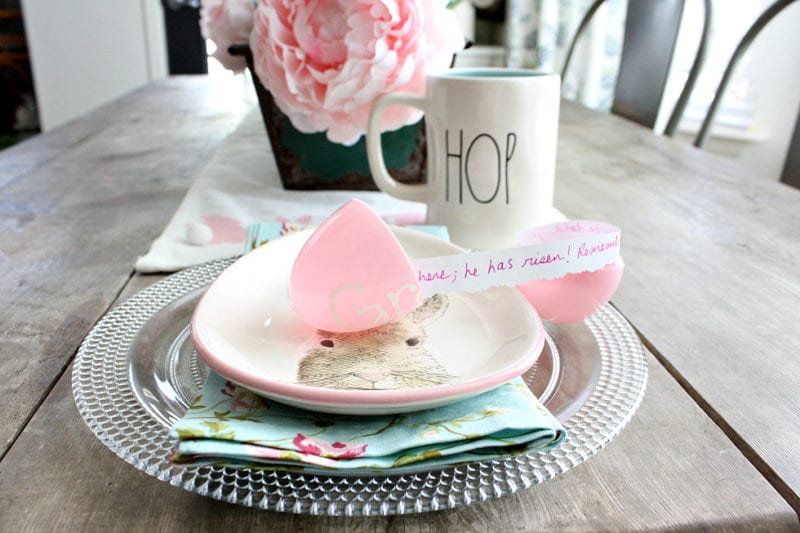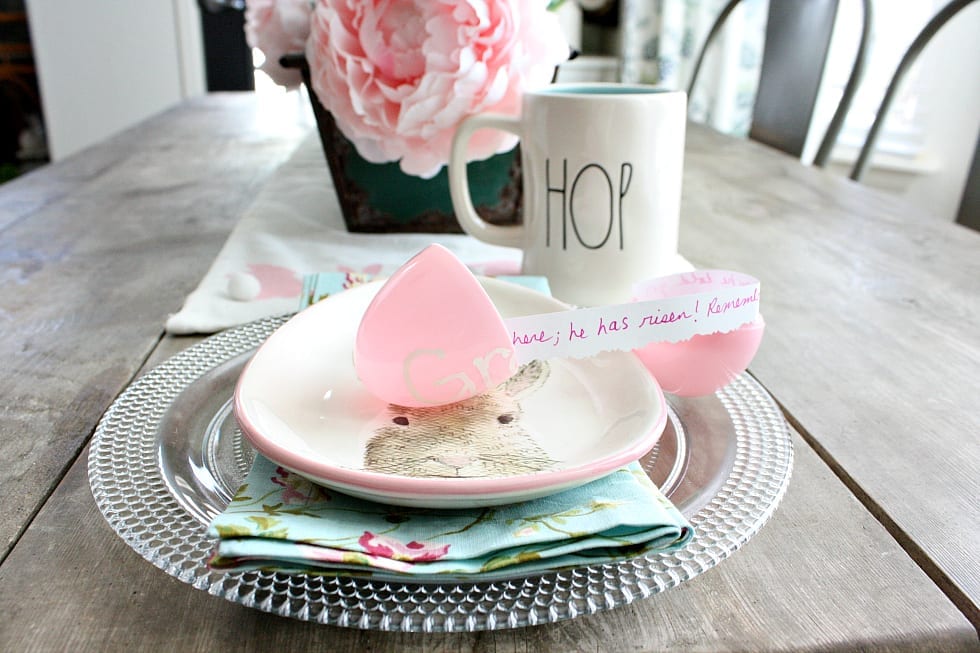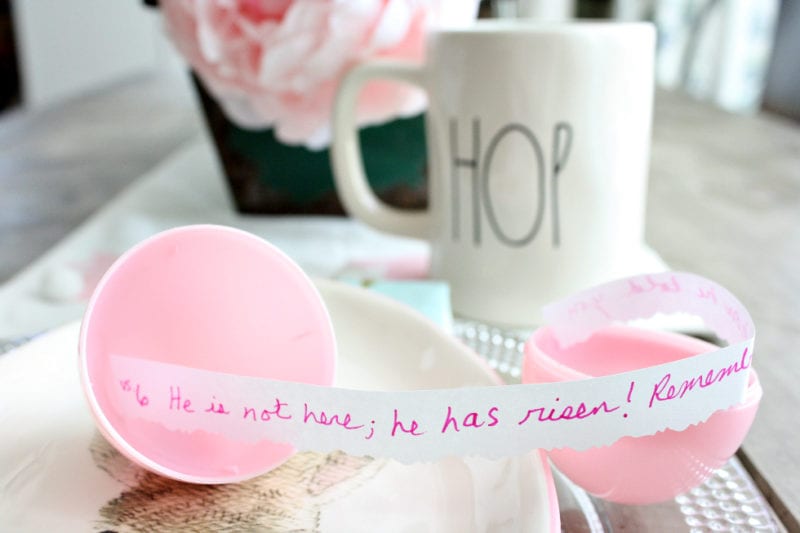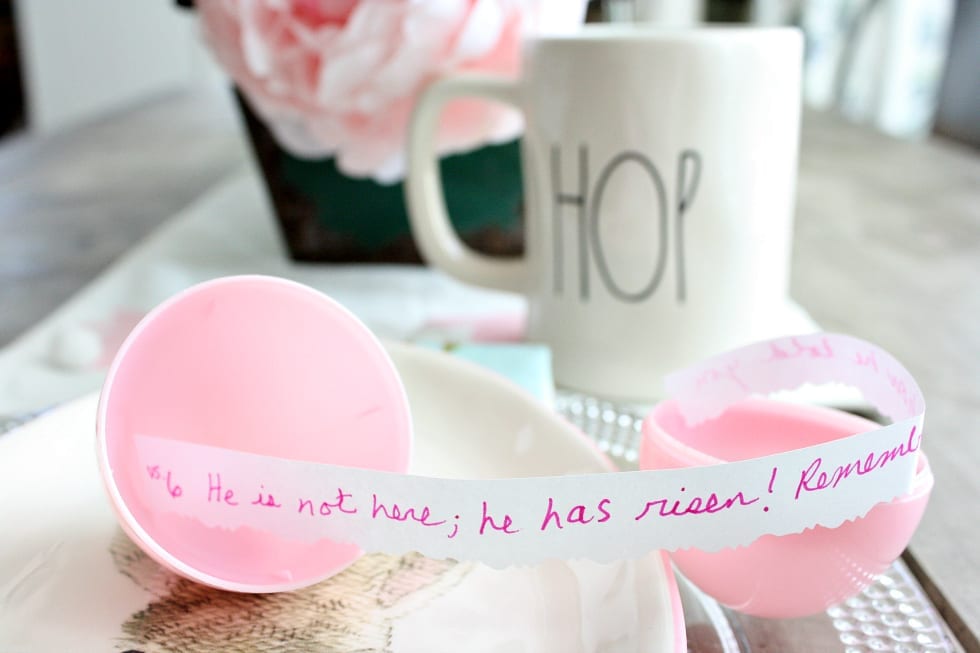 Meaningful Tradition
I hope you found this easy yet meaningful tradition that our family shares helpful as you seek to share with your children and family what Easter is all about!  Do you have a family tradition that helps you focus on the true reason for Easter? Please comment below and let me know all about it!
Blessings,
Kelly
Did you like this post? PIN it for later!