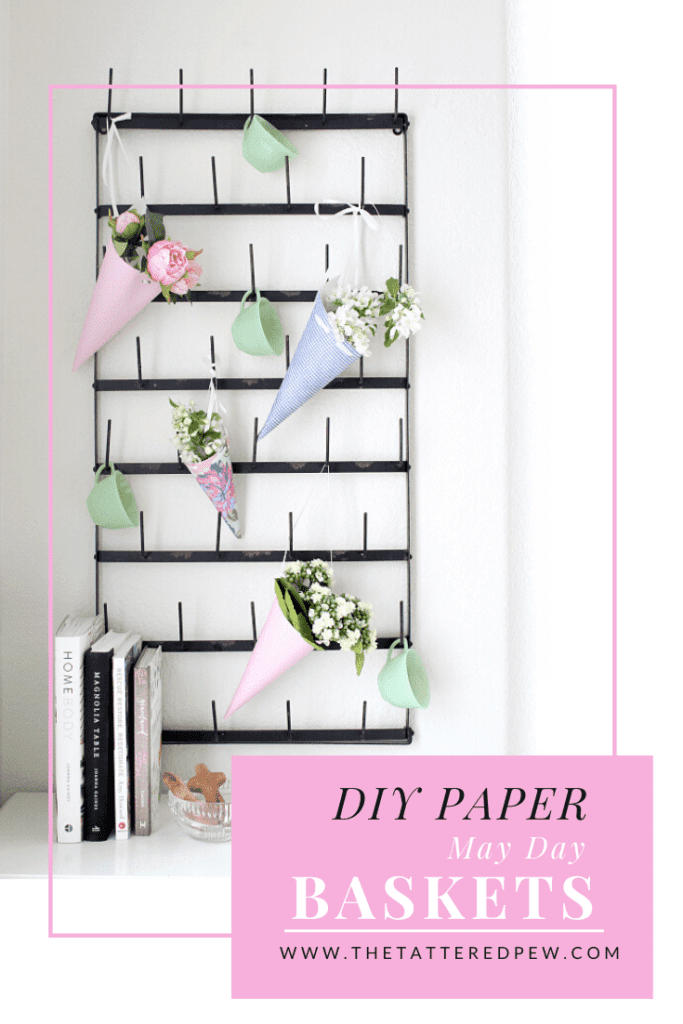 It's the first of May and you know what that means?! It's May day!  I was wondering if you have ever made May Day baskets before? We did for the first time this year and it was so much fun! Now the girls and I want to share with you how to make some easy DIY paper May Day baskets ! Why not make this fun and easy small gift to brighten a friend or neighbor's day?!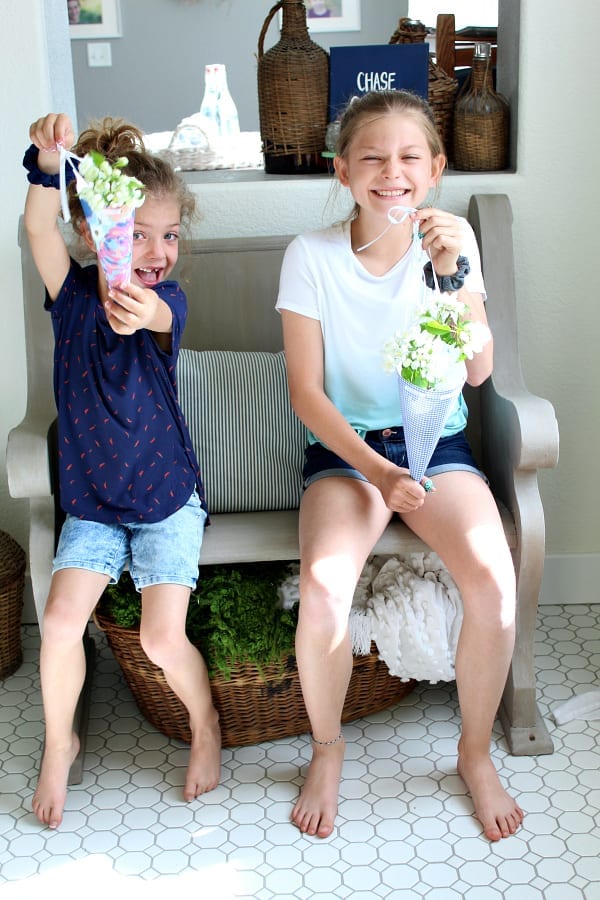 Easy DIY Paper May Day Baskets
Those cuties above sure had fun making our May Day baskets, can you tell?! They are more than excited to sprinkle some kindness around ! The good news is you most likely have all of these supplies on hand. The great news is, these supplies will bring a smile to someone's face! Here are the supplies you will need.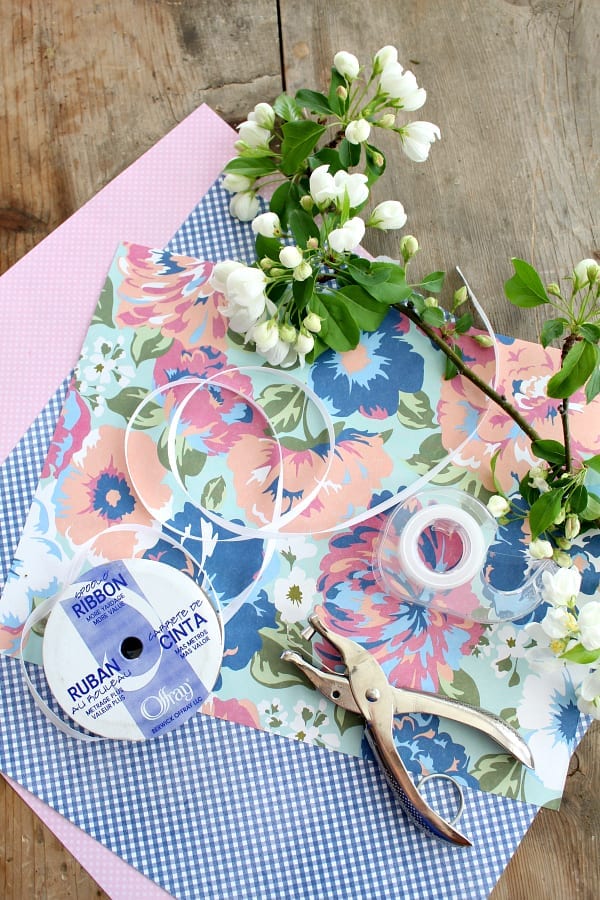 Supplies
flowers: real or faux. I found ours from a friend's tree. Thanks Jess! 🙂
ribbon of your choice
hole punch
fun paper (we found ours at Hobby Lobby)
tape
The Easy Steps to Make the May Day Baskets
First cut your paper into triangles. We had different size paper which resulted in different size baskets.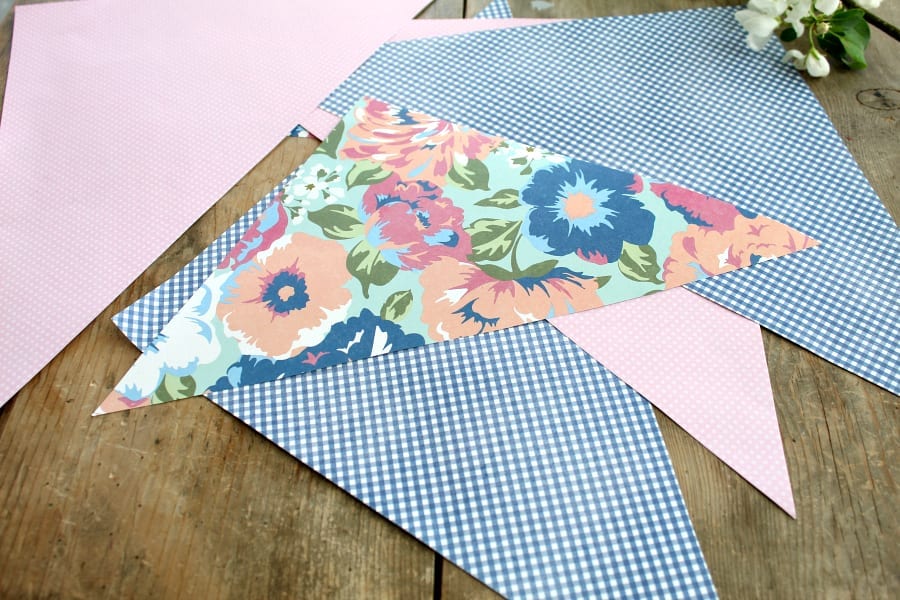 Now that you have cut your paper into triangles grab your tape and start rolling the paper into a cone shape. Use the tape to secure the back of the paper.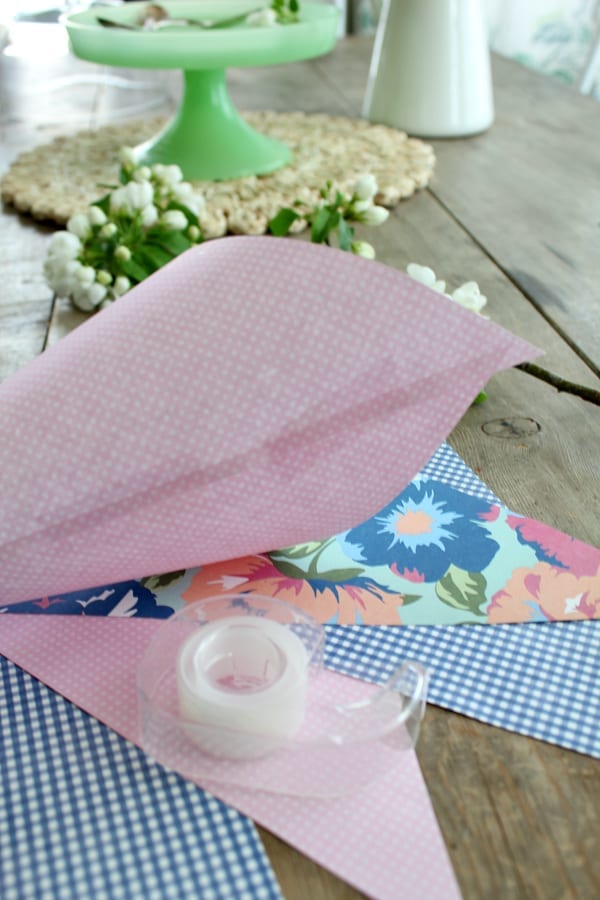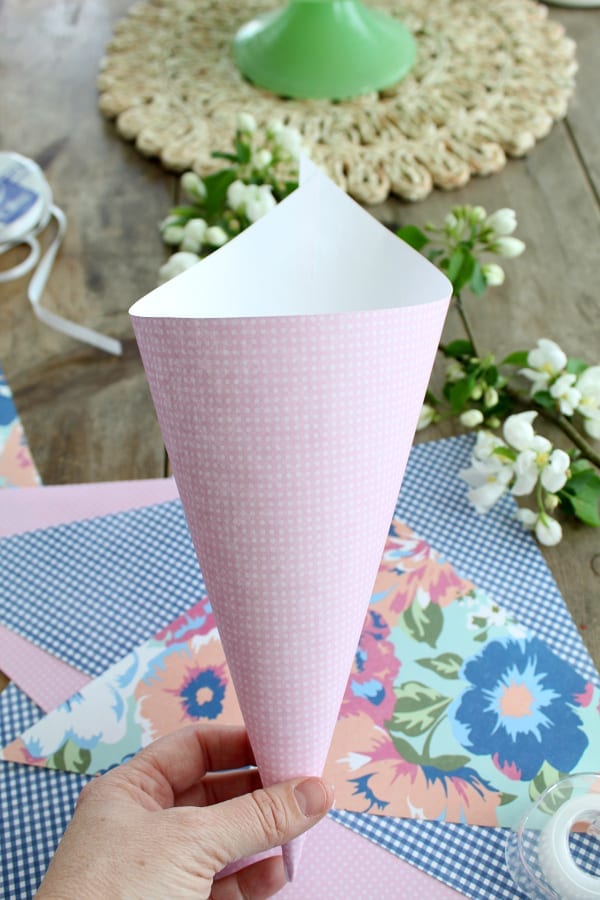 Once you have the back securely taped together decide where and how you want to attach your ribbon. We had fun playing around with a variety of ways to attach my ribbon thanks to my trusty hole punch! I'm telling you this is such a fun and easy DIY! Let those creative juices flow!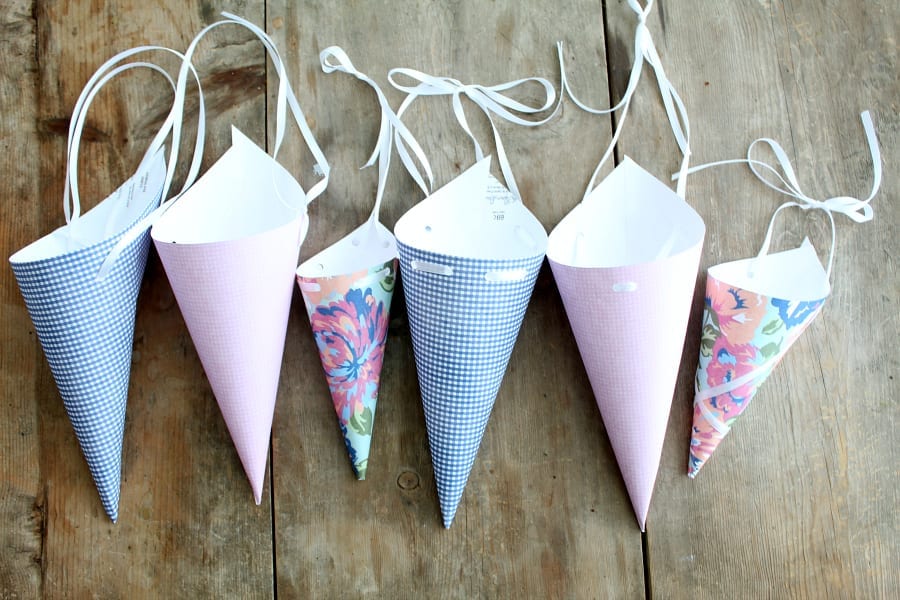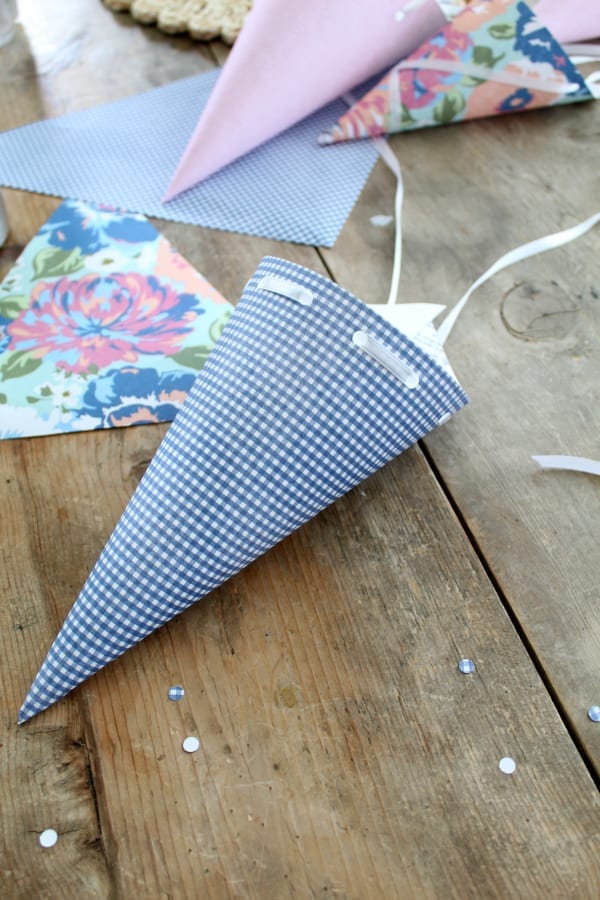 Finally, fill them with flowers (or any fun little treats you think will make someone smile) and deliver them to your friends! Don't forget to add a sweet little May Day note too!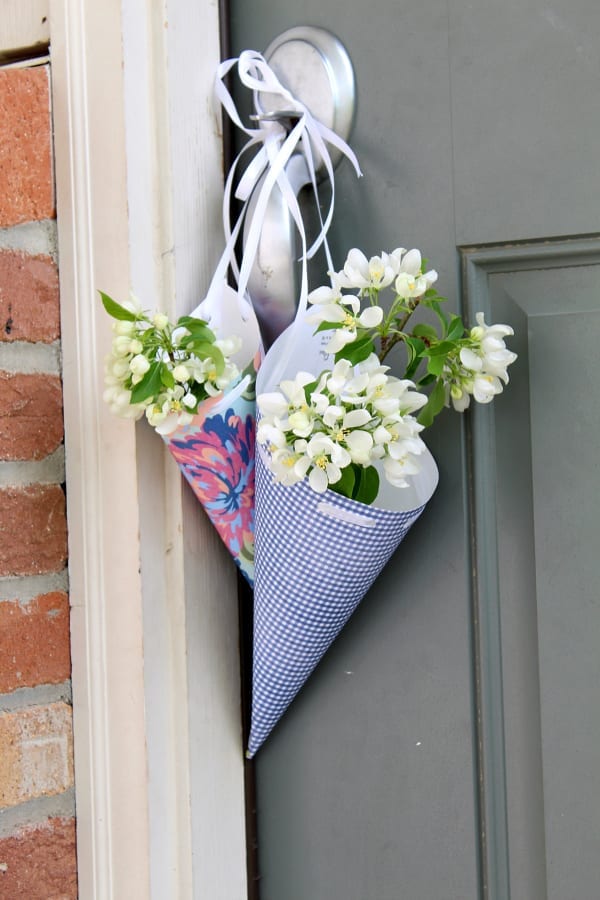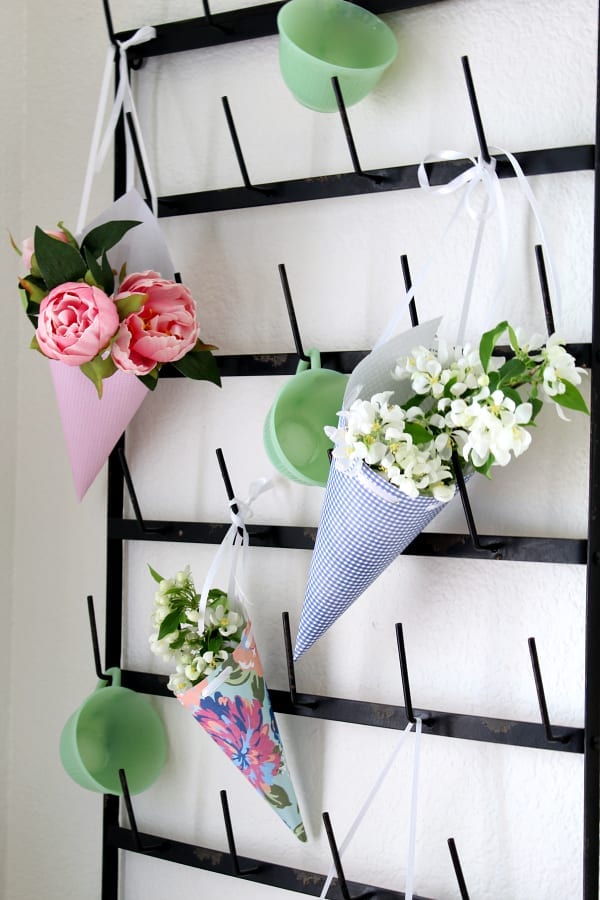 We had some fun adding our May Day baskets to the mug rack. Aren't they so cute?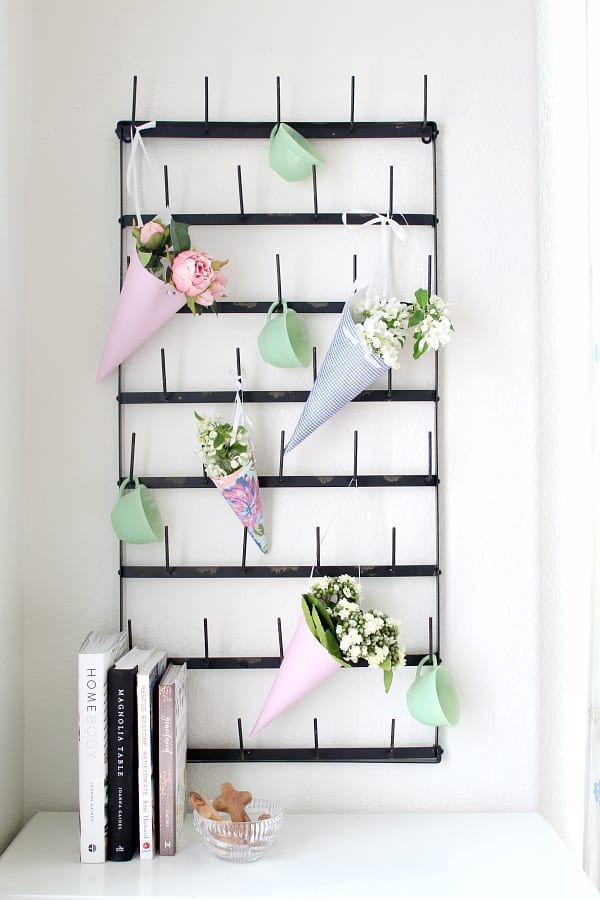 Happy May Day friends! I hope you enjoyed our easy DIY paper May Day basket tutorial. Do you plan to sprinkle some kindness on any of your friends today?
XOXO,
Kelly
Did you like this post? Pin it for later!