Easy No Sew Drop Cloth Napkins
Last week I threw a tea party and the one thing I was missing was napkins. Luckily, I had some left over scraps from my drop cloth curtains and from those I made some very easy no sew drop cloth napkins. (say that fast 10 times! Ha!) They turned out even better than I could have hoped for and looked gorgeous at my tea party. Below is the very simple tutorial.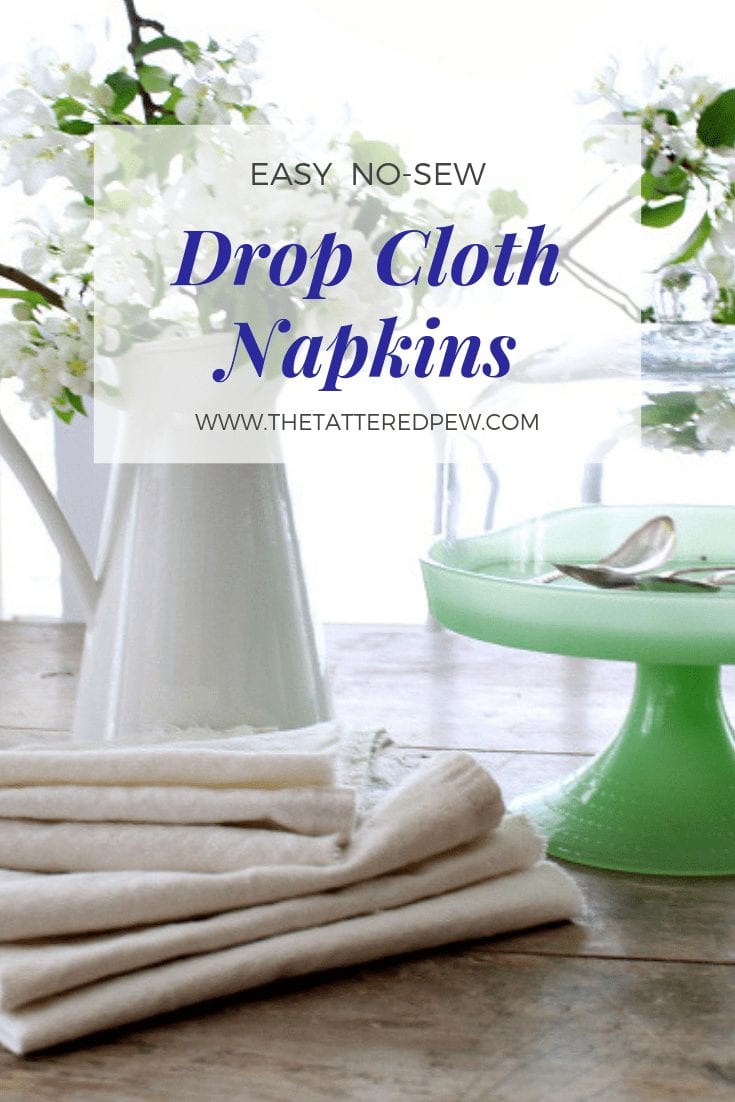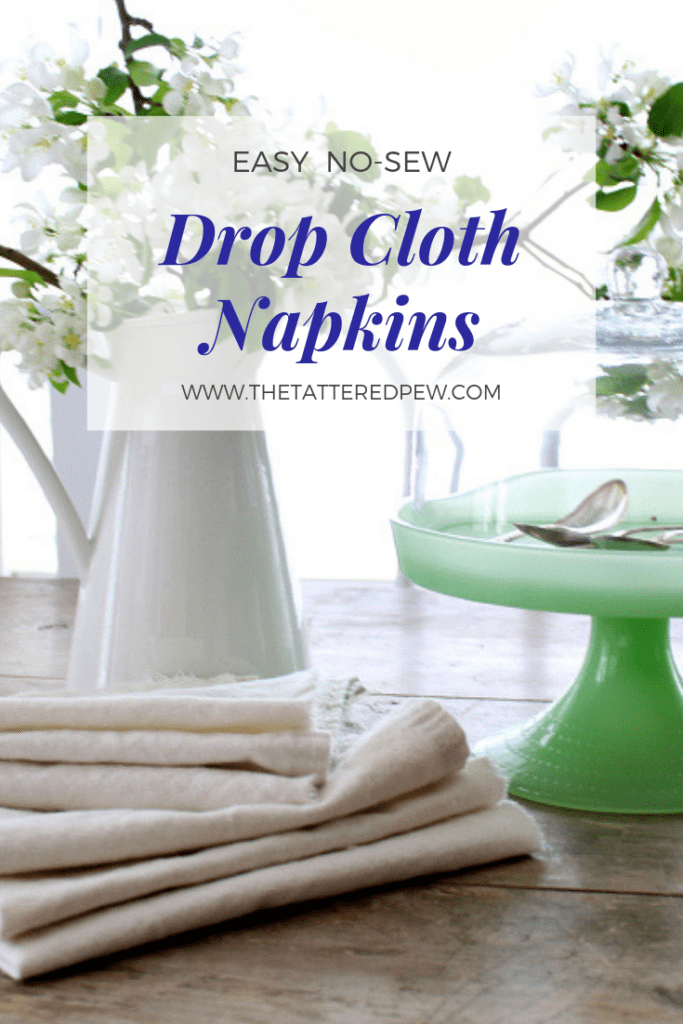 Easy No Sew Drop Cloth Napkins
Here are the supplies you will need.
Step One
Lay out your drop cloth fabric on a flat surface. Next grab a pre-made napkin to use as a tracer and set it on top of the drop cloth.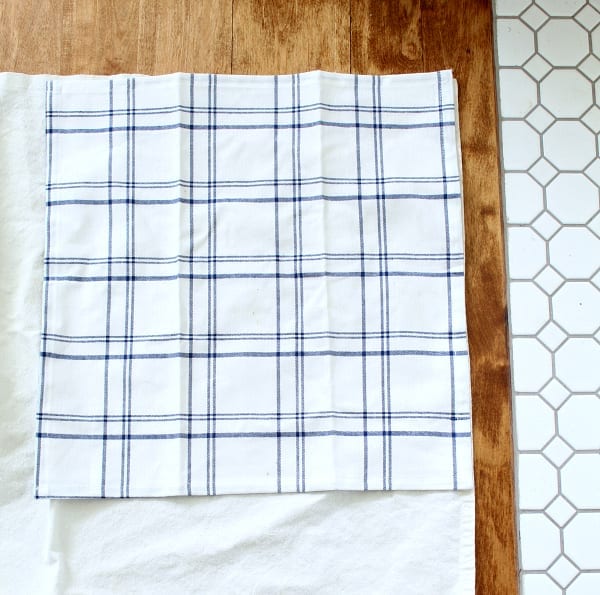 Step Two
With your scissors make a small cut on your drop cloth in two spots. (Above and below the tracer napkin) From here you simply can rip the cloth the rest of the way! It tears so easily…thus making them no-sew!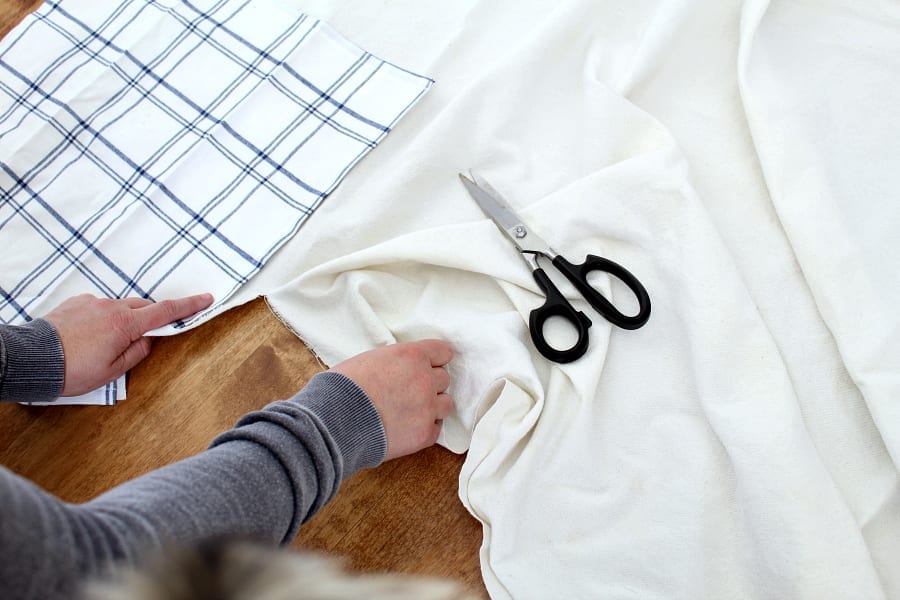 Deciding How Many Napkins You Need
This is where it gets really hard…just kidding! Nothing about this project is hard thank goodness. Now you need to decide how many of these easy no-sew drop cloth napkins you need. My go to number is usually 12. Once you have however many napkins you need it's time to fold them.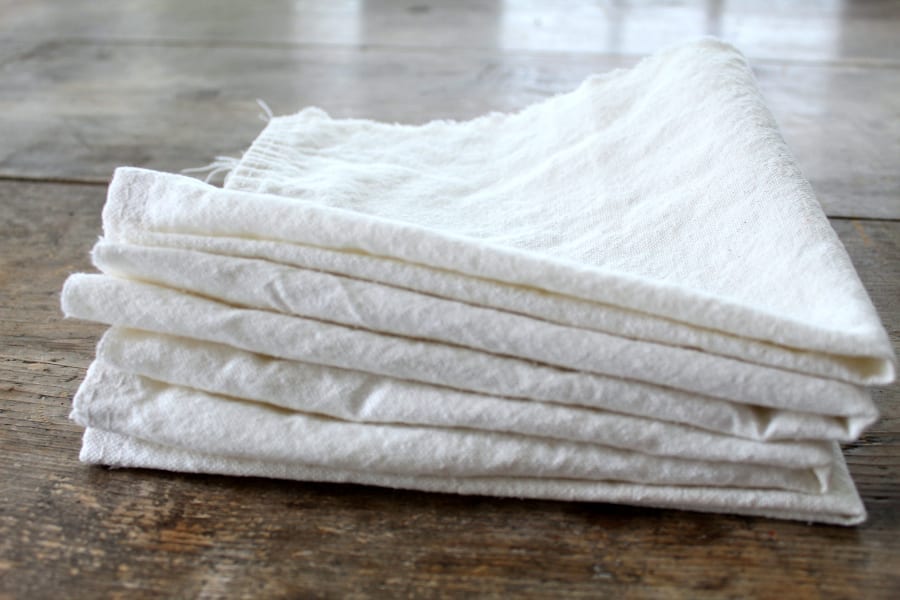 A 6'x9' would make approximately 24 napkins at 18" square. Take the width 6' x 12" equals 72". Divide that by 18" and it comes to approximately 4 napkins across.Then take the 9' length, multiply it by 12" and that equals a length of 108 inches. Divide that by the napkin length of 18" and it equals 6 napkins.
So…4 napkins across and 6 napkins long equals 24 napkins.

Step Three:Folding and Using Your No-Sew Napkins
Finally the fun part is finally here! You can start to use these easy no-sew napkins immediately. I say this because I have previously bleached and washed my drop cloth. Remember I'm using my left over drop cloth?! You can read all about how I bleached and washed it over on my drop cloth curtains post. I love that these easy no-sew drop cloth napkins are able to be washed and bleached if and when they get dirty! Plus, I LOVE the fringed edge that came from washing and tearing them.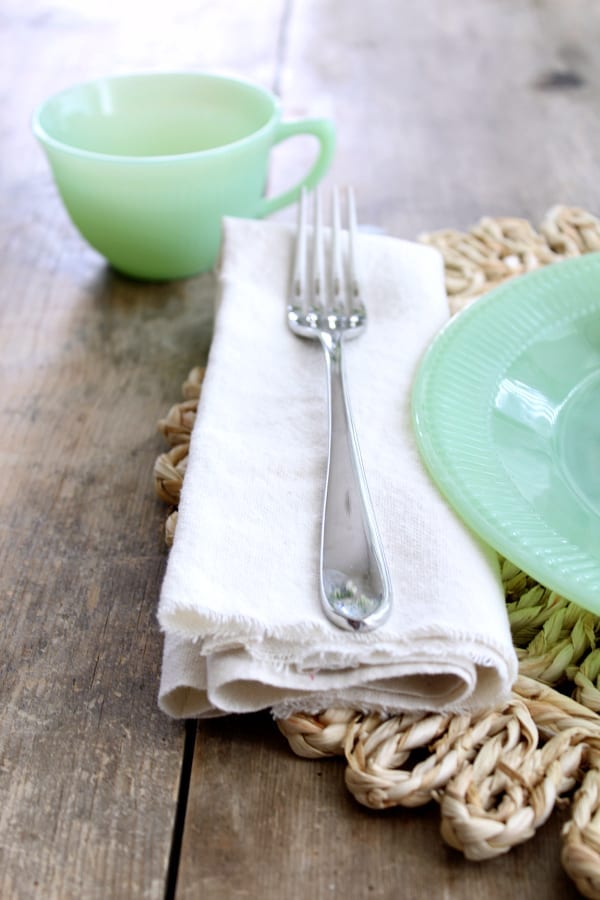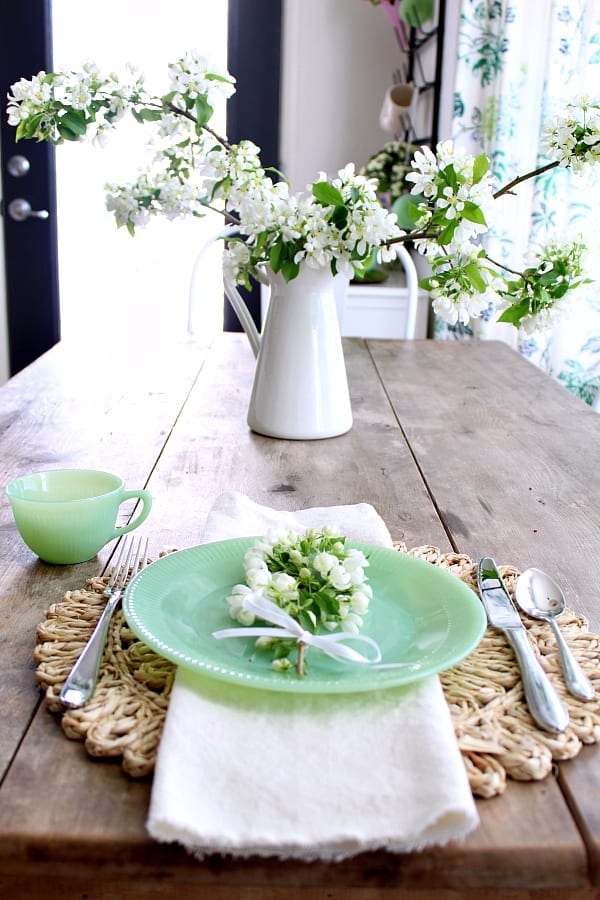 Easy No Sew Drop Cloth Napkins
I have to be honest with you, after I made my drop cloth curtains and drop cloth covered bench I almost threw away the left over drop cloth! What a loss that would have been. I'm so glad that I was in need of some neutral napkins for my tea party and that I was smart enough to think of the left over drop cloth I had! So what do you think…do these easy no-sew drop cloth napkins look like something you might want to try?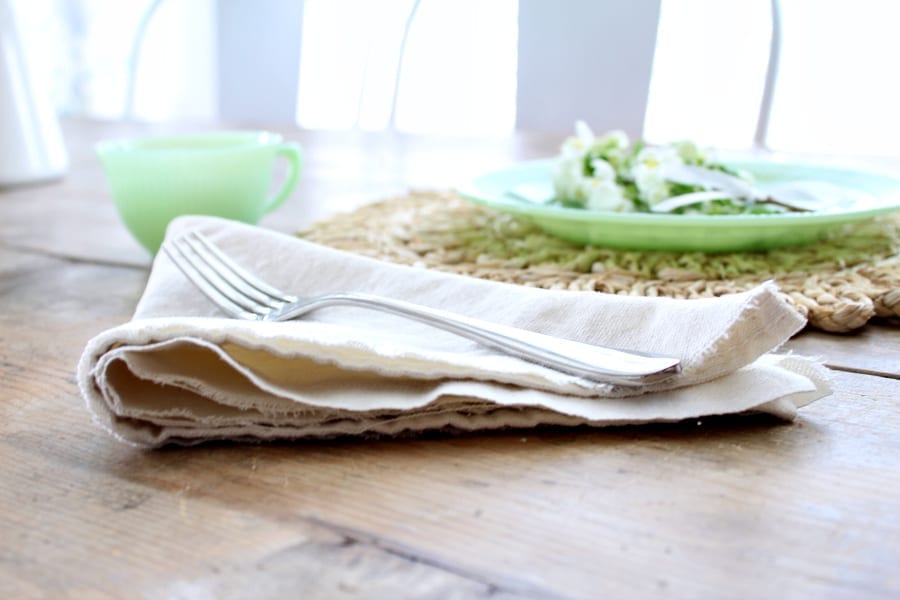 Do you have any other drop cloth projects I should try? Let me know in the comments below!
xoxo,
Kelly
You might also enjoy these posts: