How To Repurpose a Vintage Soda Crate For Your Yard
Each summer I love adding tons and tons of flowers to our porch and backyard. This year I had fun picking out red, white and blue flowers to add a fun patriotic feel to my pots and planters.
So when my dear friend Laura asked if I wanted her old vintage red and white 7-Up soda crate that she was getting rid of, I of course said YES! Once I saw it I instantly knew what I would do with it. Come see how I repurposed a vintage soda crate for our yard for a very low price tag!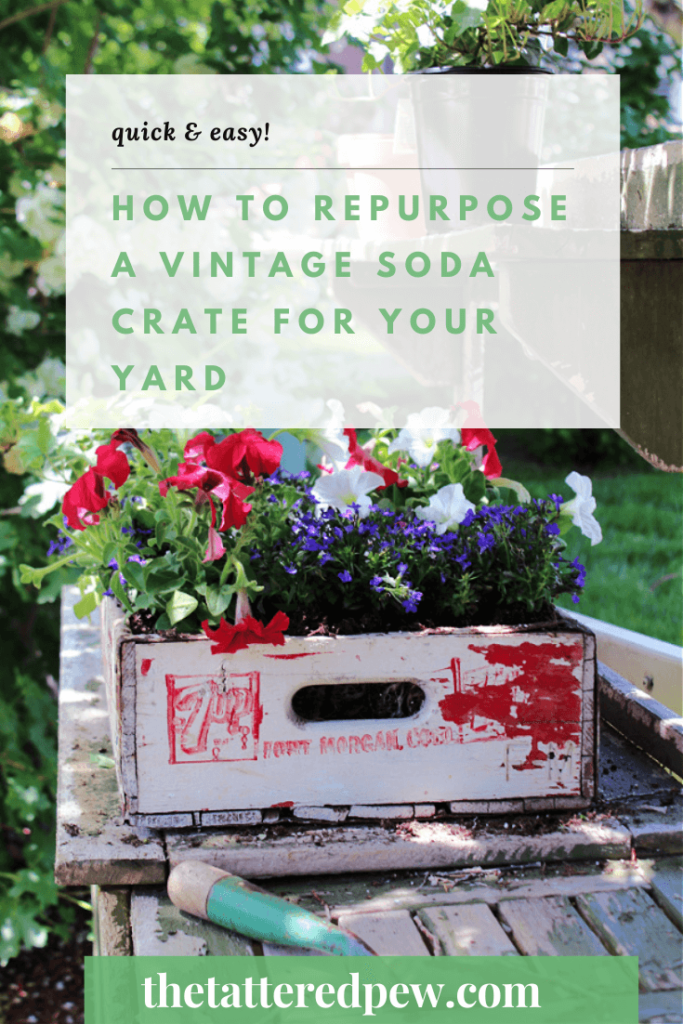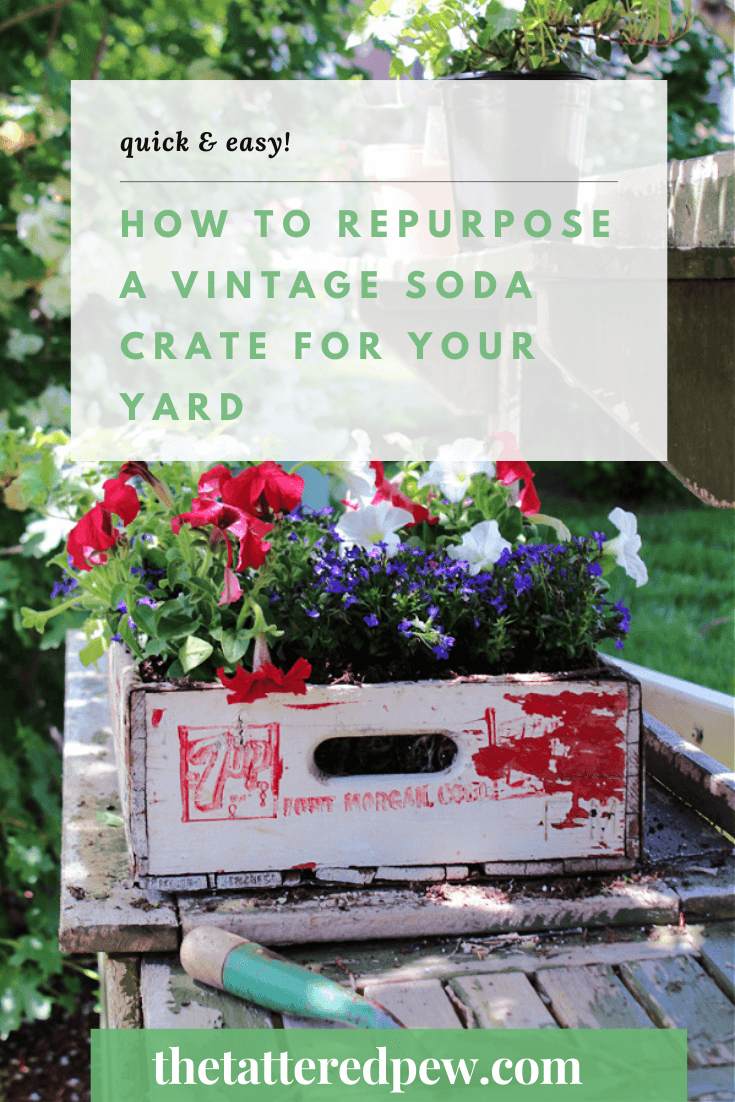 How To Repurpose a Vintage Soda Crate For Your Yard
I'm sharing how to repurpose a vintage soda crate for your yard for this month's Thrifty Style Team project hosted by Julie of Redhead Can Decorate. It's a quick, easy and inexpensive way to creatively add charm and color to any outdoor space.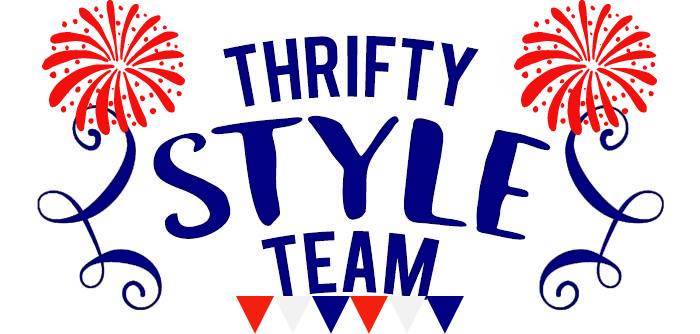 Our Thrifty Style Team shares thrifty projects on the second Friday of each month. For July each of us focused on patriotic themed projects. You'll find links to all of the projects shared this month at the end of this post.
A DIY Patriotic Planter
Creating this patriotic planter from a soda crate was surprisingly easy…especially since the crate itself was free! If you currently don't have an adorable vintage soda crate then there are a few places you can look for them. I have found them at most flea markets, garage sales, thrift stores and even Facebook Marketplace! So many of them have patriotic colors like the Cocoa Cola red and white crates you may have seen.
Supplies Needed For This DIY
vintage soda crate
potting soil
rocks
flowers of your choice ( I used blue lobelia, red and white petunias and green ivy)
garden gloves
potting tools
Patriotic Flowers
If you saw my post all about gorgeous flower pot tips and ideas then you know I am OBSESSED with lobelia! With my patriotic theme in my head I headed to Lowe's to look for lobelia (of course) , petunias and some ivy for extra greenery. They always have amazing prices and I was able to keep my purchase to around $20 total!
Preparing You Vintage Soda Crate For Flowers
Once you have your crate and flowers it's time to get it ready to hold your flowers. Most flowers need drainage so I suggest adding some rocks to the bottom of your crate or container. This also helps the soil stay in place better when you water your flowers instead of slipping through the drainage holes of the crate. I originally had thought about adding mini terra cotta pots to each section in the wooden crate but they were surprisingly hard to find. The Dollar Store near me was sold out as well as Lowes. So I figured I would just skip them.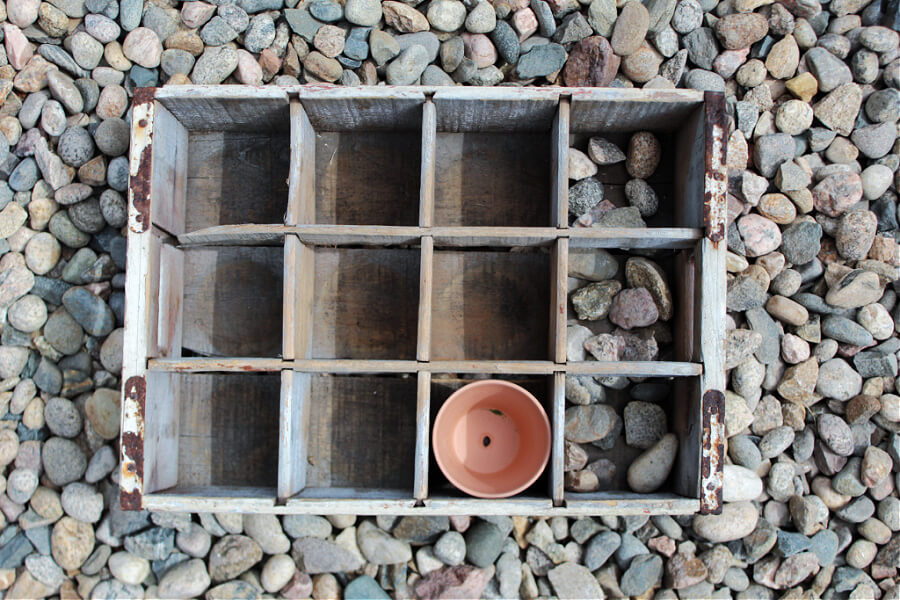 Once the rocks were in place I grabbed my flowers and bag of soil and headed to my favorite potting bench! There I collected my garden tools and got to work.
Before I actually planted the flowers I set them on top of the crate to see what combination of flowers I liked best.
Tip: Always make a plan before you plant this is just like measuring twice and cutting once!
I simply added some potting soil to each section of the crate and got to work adding my flowers. Most of the flowers had tight roots as I took them out of their packaging so I broke them up and squeezed them all in their spots. I love the full look this created! Now I have just been making sure to keep it watered daily. So far so good!
Enjoying Our Patriotic Planter
You guys this was such a simple and thrifty project. Being able to repurpose this old soda crate into a planter for our yard made my vintage loving heart so happy! Don't you think it looks so pretty on my potting bench?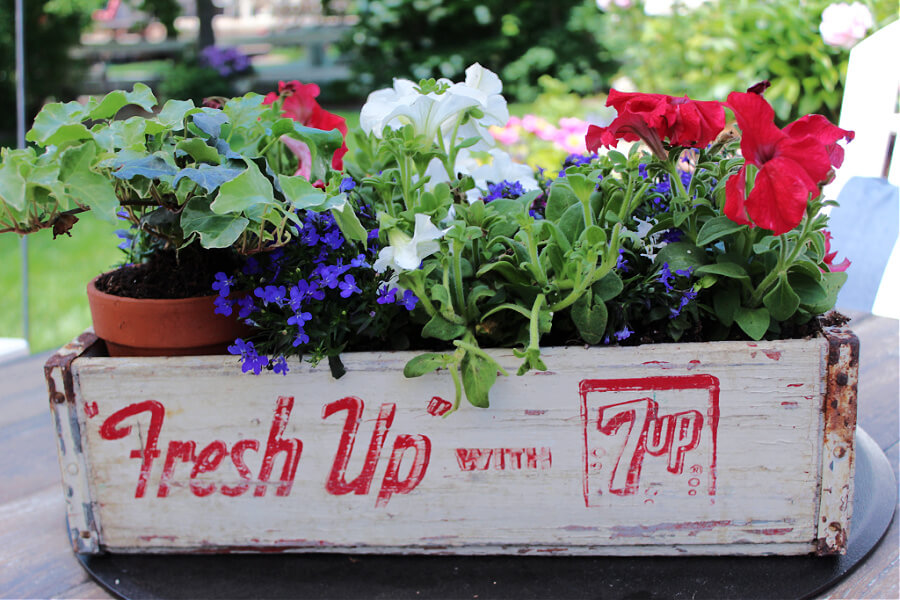 Of course I had to move it all around the yard. Here it is on our firepit and back patio!
I am loving how all of the colors of the flowers tie into our freshly painted house! Hale Navy was the right choice and I sure have had fun seeing how our garden and pots look with the new house color.
How To Repurpose A Vintage Soda Crate For Your Yard
Ok what did you think? Did I inspire you to add some vintage patriotic touches to your yard? If you are still in need of even more patriotic summer ideas make sure to visit The Thrifty Style Team posts linked below. Happy summer friends and happy gardening!
XOXO,
Kelly
Thrifty Style Team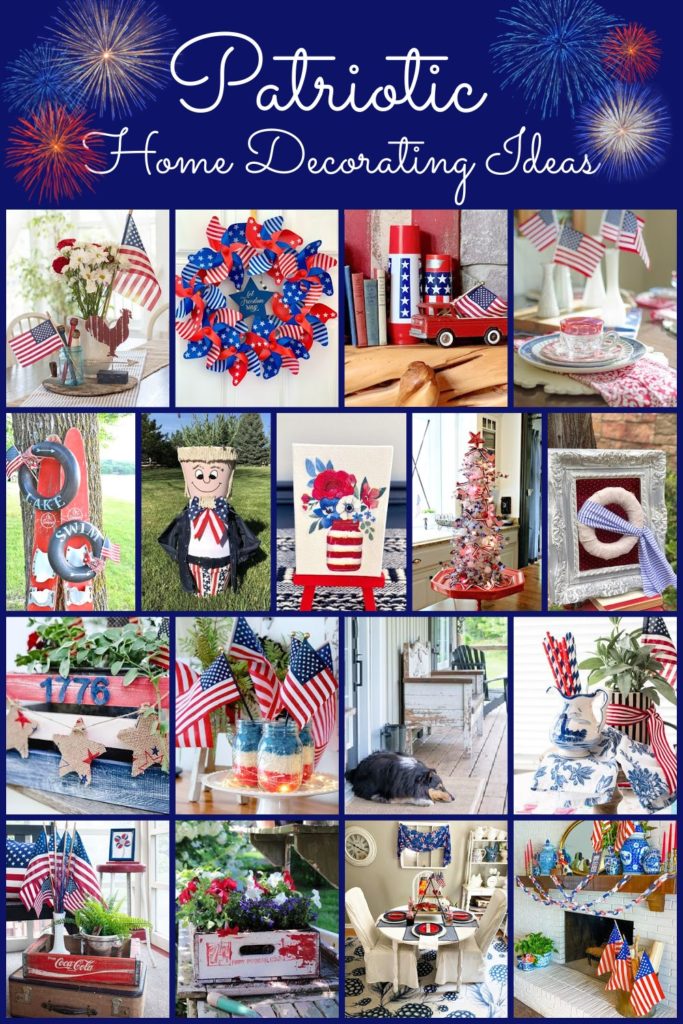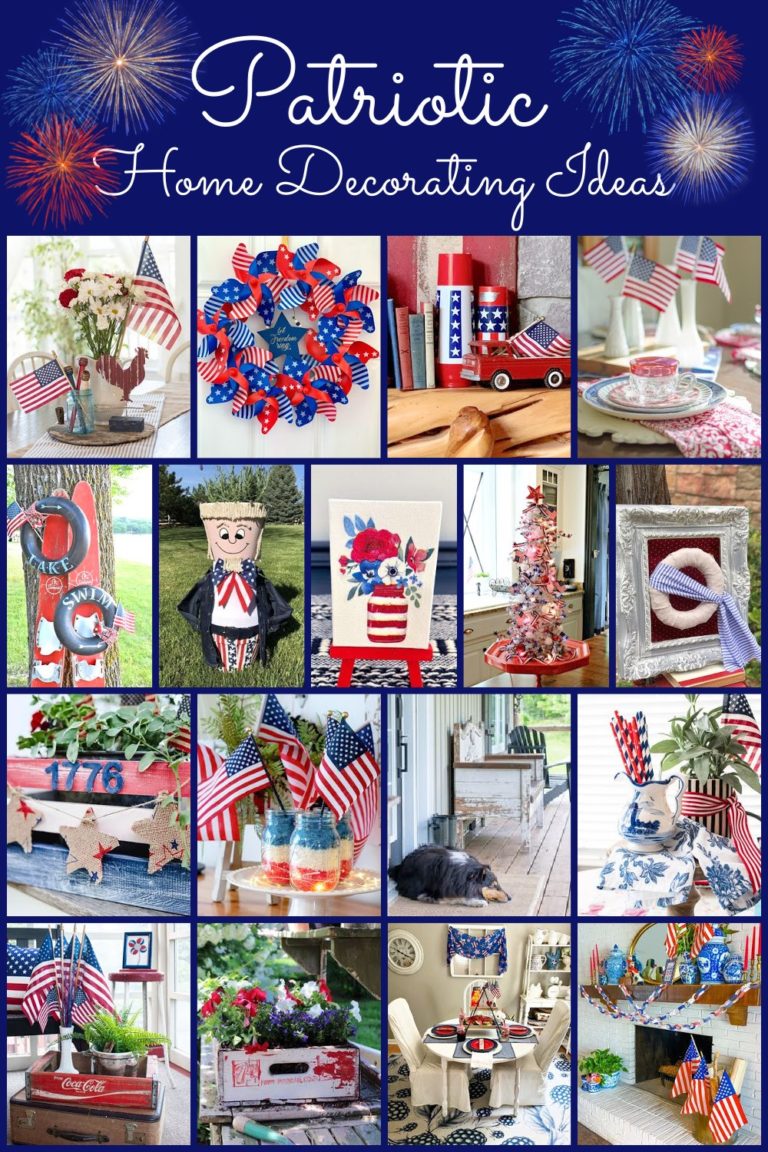 Did you like this post? PIN it for later!