Last Minute Advent Ideas For Your Family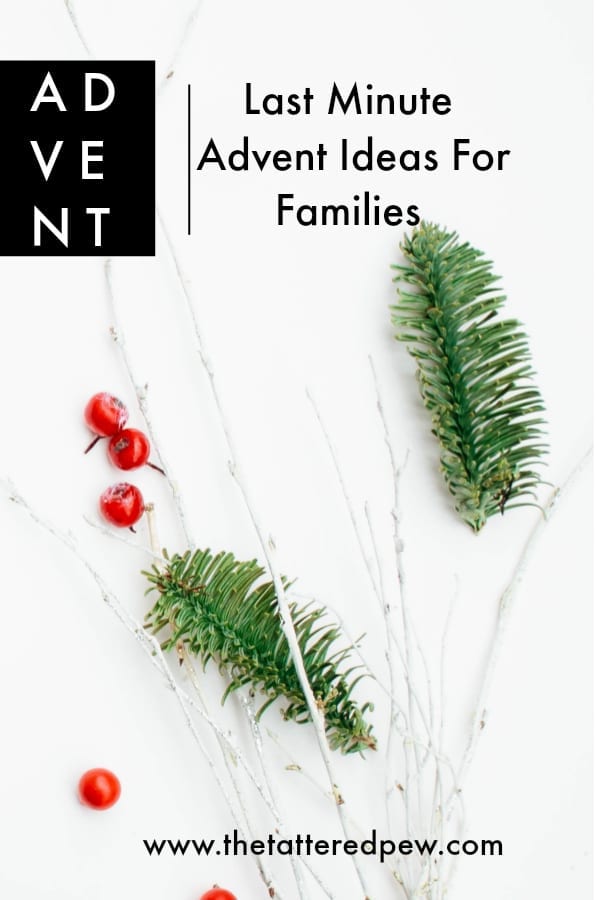 Are you looking for some last minute Advent ideas for your family? Well look no further! I have collected several fun, meaningful and interactive resources for you and your family that you can easily get done by this Sunday or Monday (which is the official start of Advent) at the latest!
Whether you celebrate Advent like we do or just like to countdown the days until Christmas, these ideas I have rounded up are meaningful, fun, cheap, simple and oh so doable! Make sure to click on the blue links below to take you to each activity or printable!
Last Minute Advent Ideas for Families
Here a few fun resources for you to use in your countdown to Christmas!
Christmas Advent Calendar from Bethany at Crisp Collective with FREE printable daily Bible verses!
This advent printable is made to fit in this year's Christmas calendar from Hearth and Hand but can also be used with any type of calendar. This is a fun one from TARGET!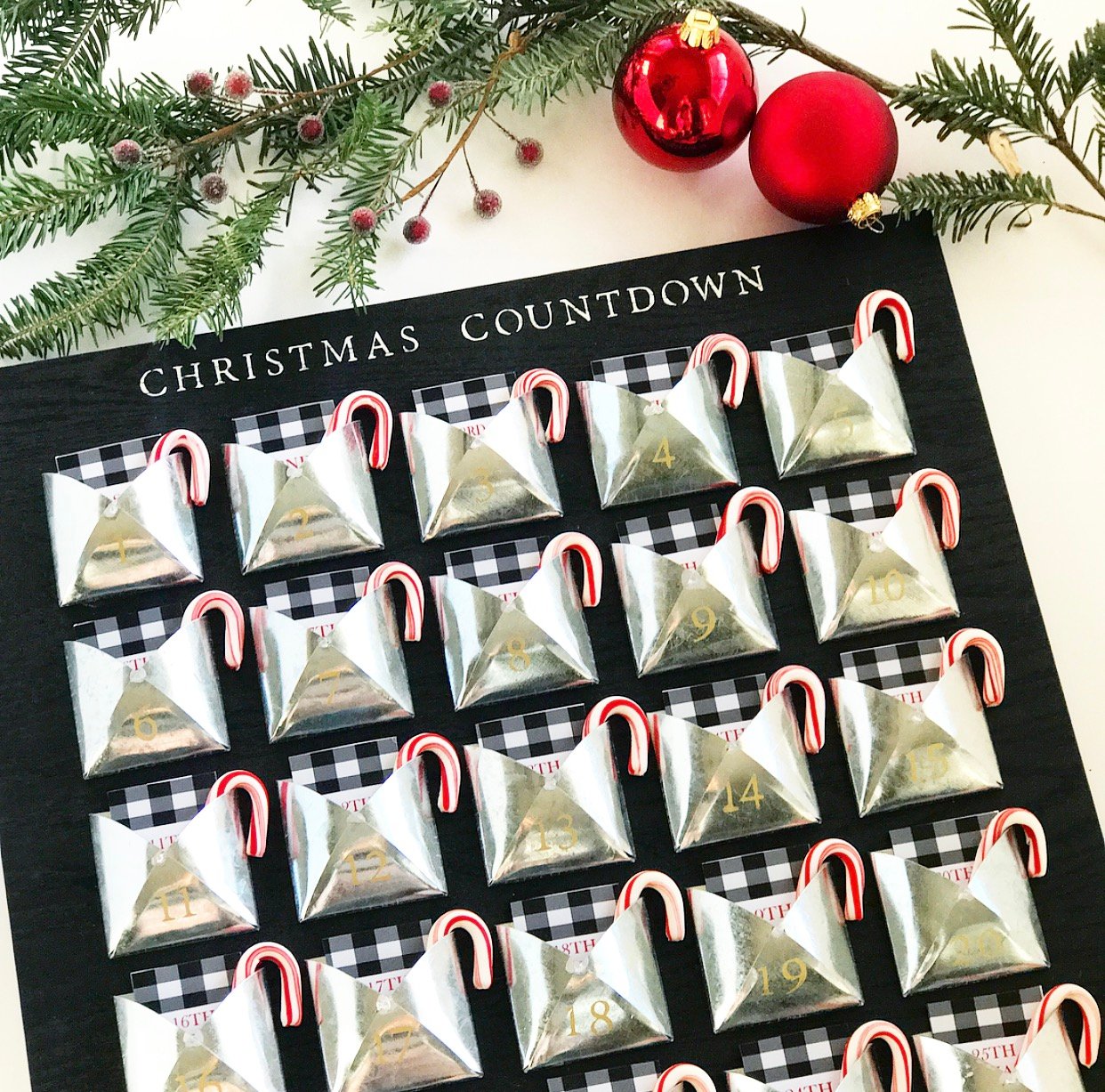 DIY Kids Advent Calendar from The Tattered Pew
We made this last year and the kids loved it. I used this printable from Focus on the Family called O Holy Night. They have it again this year with several other resources as well. You can find all the links HERE! I highly recommend this one!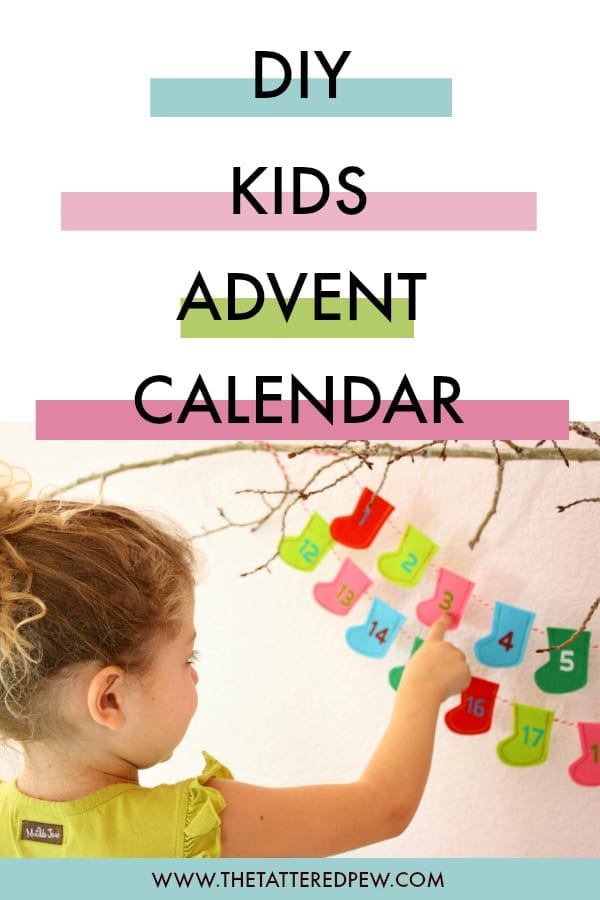 Family Holiday Advent Calendar Activity Cards from Home Made Lovely
I came across this free printable over on Instagram and tracked it down to Shannon's blog! She has several other Advent ideas and printables over on her blog, just search Christmas or Advent.
She put her Advent printables in the fun brown bag display below. Isn't it adorable?
Make your own DIY Advent Calendar with directions from Fresh Mommy Blog by Tabitha.
Tabitha shares over 40 calendar activity ideas and the step by step instructions on how to make your own calendar!
A Few Others Ways to Focus On Jesus
I also found this take on the non-traditional Advent calendar from Mylifetree.com that I already printed and plan to use this year with our family. I'll let you know how it goes!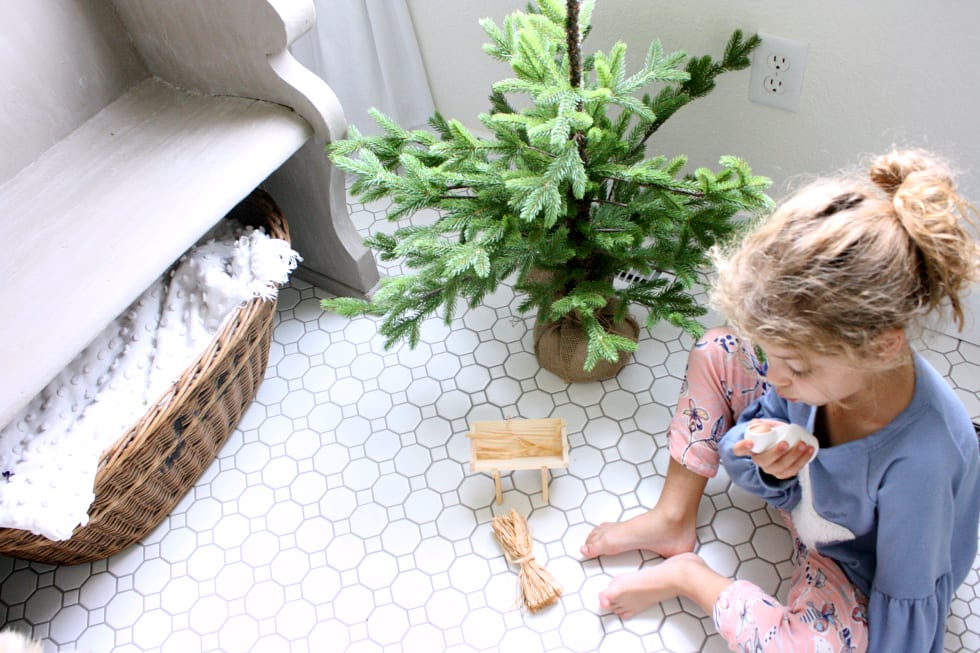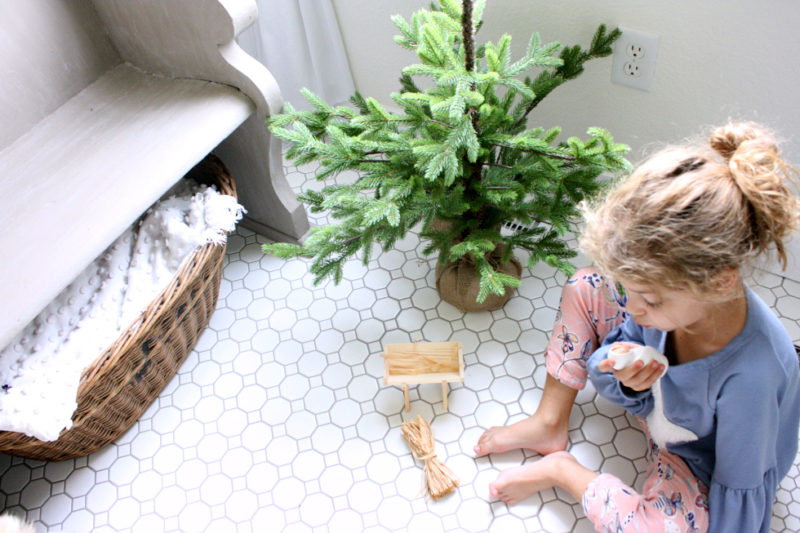 We also have the Giving Manger! This will be our first year adding in this new tradition. The Giving Manger is a fun interactive tradition that helps families focus on the true meaning of Christmas…Jesus! It does this by focusing on giving to others and having your family place a piece of hay in the manger every time they give or do something for others. All the while preparing the manger for baby Jesus with pieces of hay! They even have a free printable of service ideas for all ages on their site. As you can see below, our youngest Crosby, is already excited for this tradition!
Family Time and Traditions: Advent Ideas for Families
Our family loves celebrating Advent because it is all about the anticipation of the birth of Jesus! Its a fun way to slow down for a few minutes each day together as a family to remember what Christmas is really all about…Jesus! I pray that you will find time to this with your family this holiday season. Share your favorite family tradition below in the comments!
XOXO,
Kelly
I'd love for you to follow along with me over on Pinterest / Facebook / Instagram / Blog