Welcome to this week's Monday Must Haves, where I share a collection of things that have caught my eye lately. Plus, each week I will be featuring a small shop for you to check out. Nothing is off limits!
*As an Amazon Associate, I earn from qualifying purchases. This post contains other affiliate links too for your convenience. Click here to read my full disclosure policy.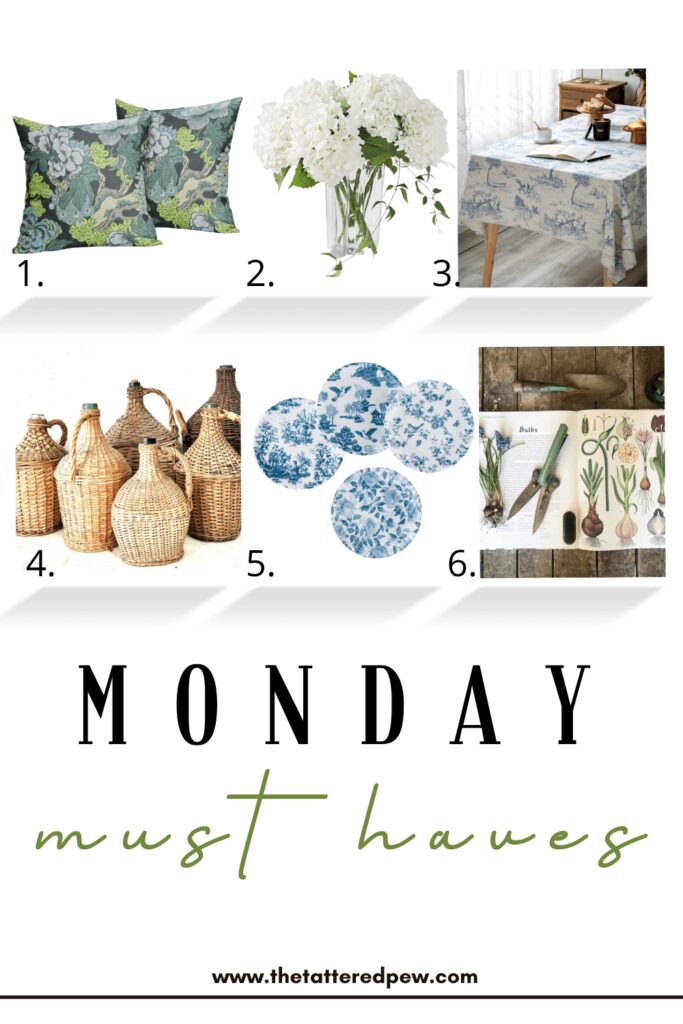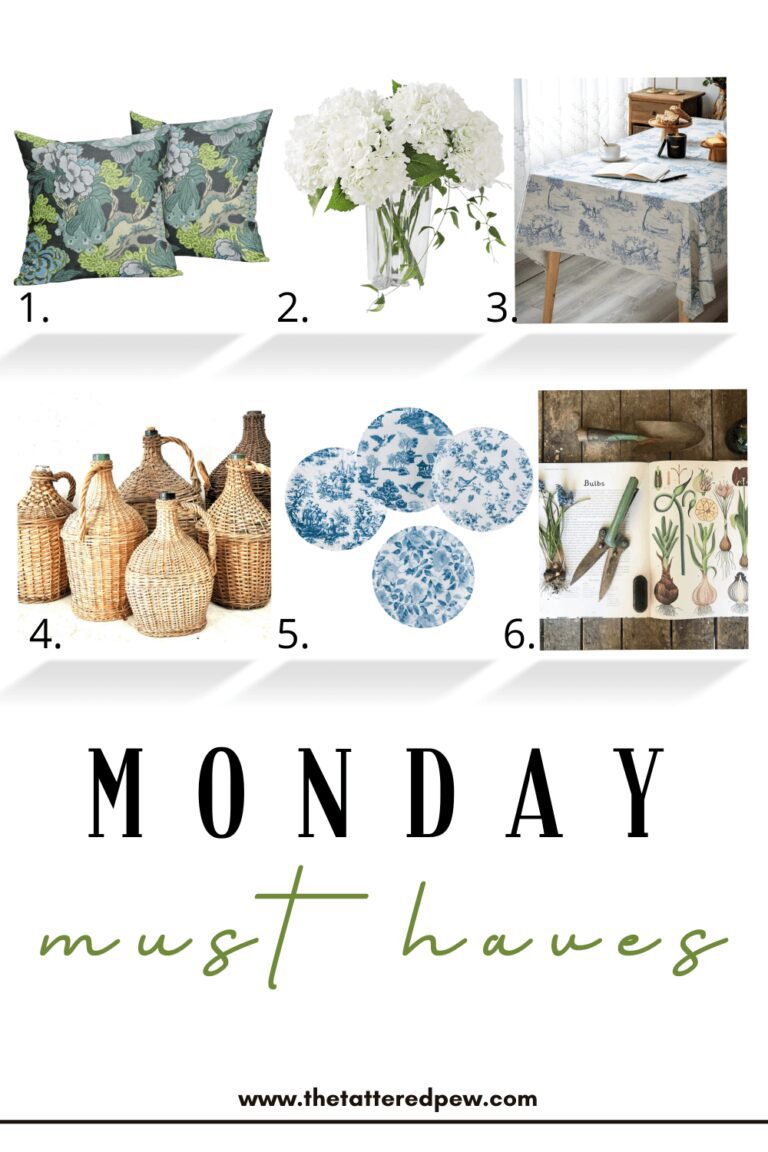 1 // 2 // 3 // 4 // 5 // 6
Monday Must Haves
Aren't these dark green floral pillows just lovely? Well guess what, you will love the price even more! I recently ordered these pillow covers and love them. The print is double sided and the fabric is durable. They look high end yet cost a fraction of the price! This pattern comes in other colors as well. I originally thought the background was black but when I got them it was navy blue. I can't wait to style them!****I shared these pillows and several others that go with them, on my free Pillow & Insert Masterclass. So if you need help with pillow pairings and insert suggestions (or just love pillows) make sure to visit this link, and subscribe below to get a reminder email and free pillow insert guide! (Note: No need to subscribe again if you are already a subscriber because you can access this freebie in my Printables Library, code is at the bottom of every email I send! )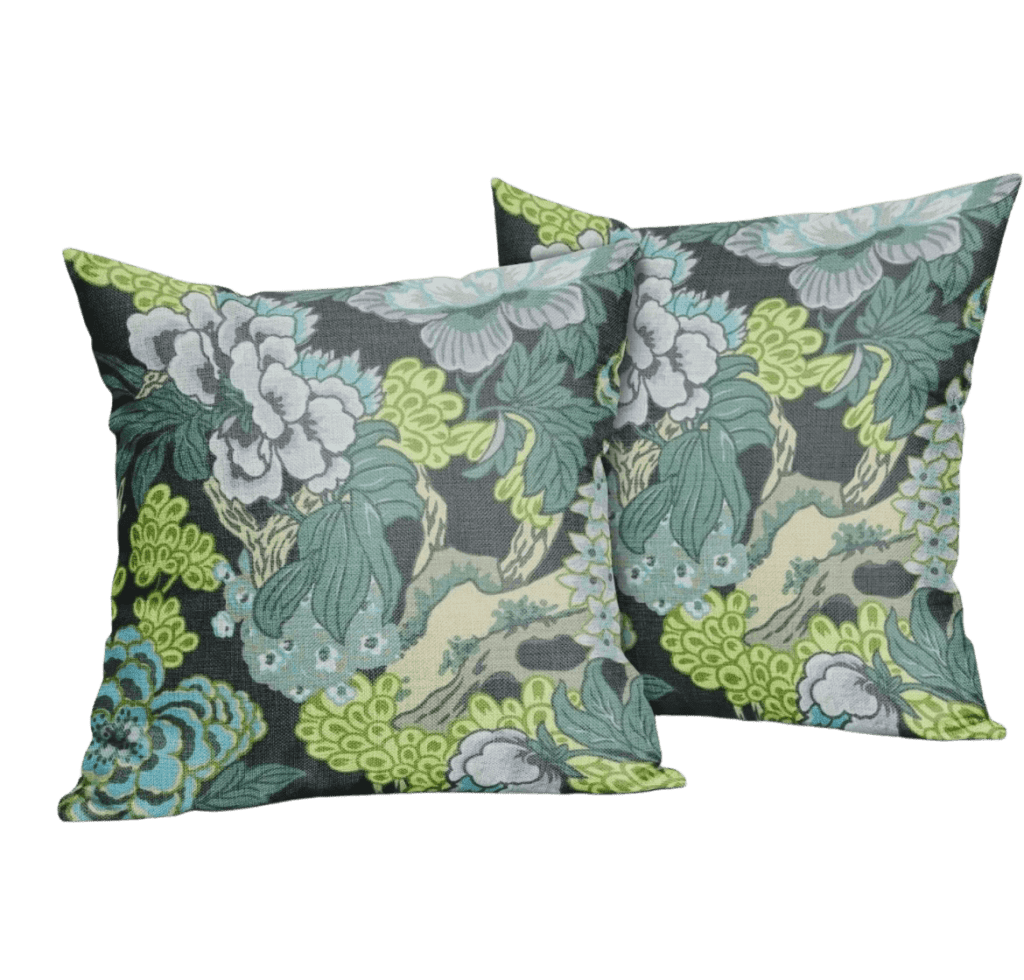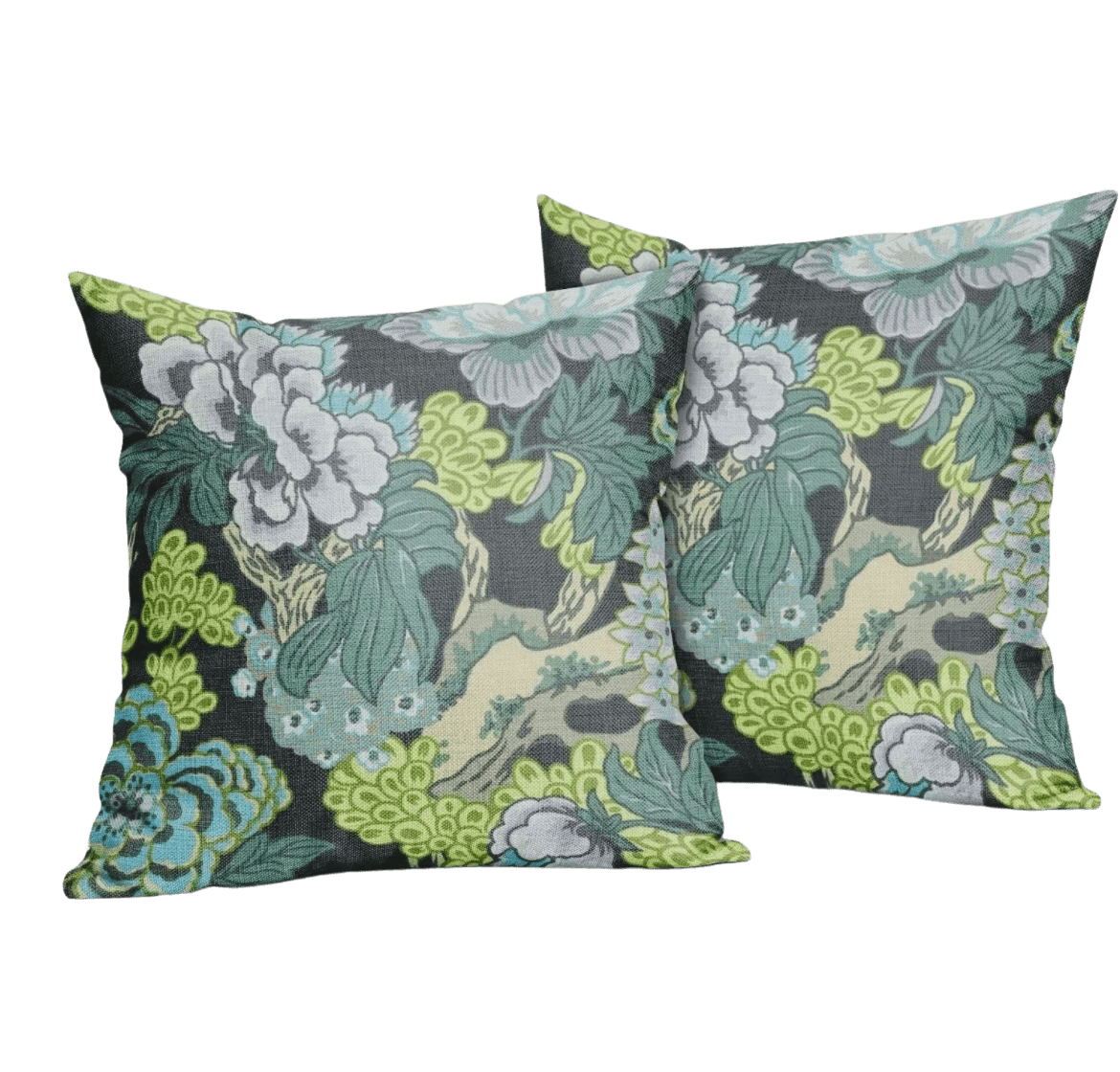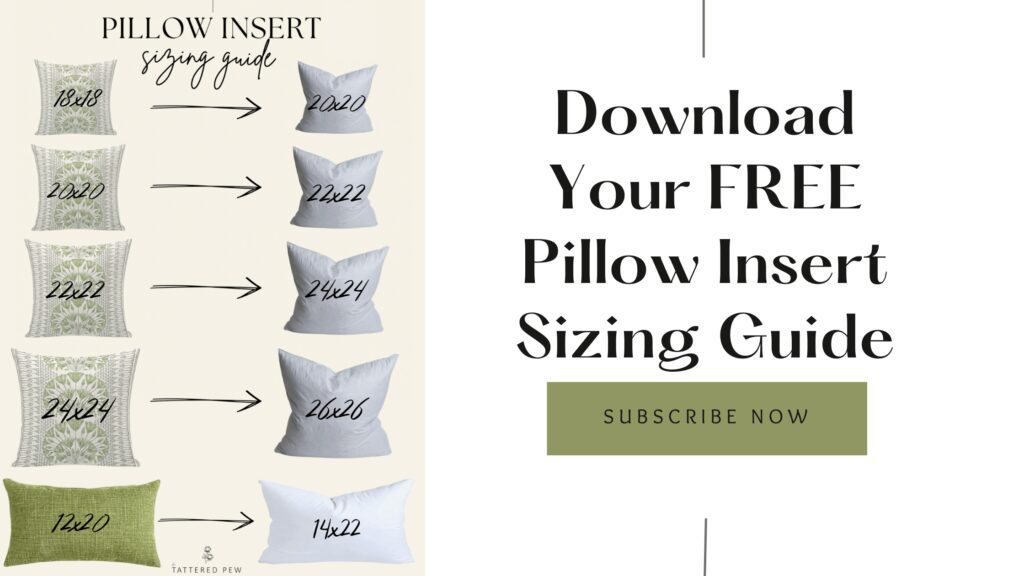 2. This Monday Must Have is one that I am SO excited to share with you today! I recently ordered and got these gorgeous white real touch faux hydrangeas and fell in love with them. I want to tell everyone about them because they are that good! ( I love Annabelle hydrangeas and have them in our yard)
They have large mop heads with soft petals, come in a set of three, the leaves and stems look realistic too and there are several color options. Some of the best faux I have seen. I am now a huge fan of faux flowers that are real touch rather than silk. I placed mine in my wicker demijohns on our fireplace. They will stay out all summer, even when my real hydrangeas are blooming I will keep them out. They are that good!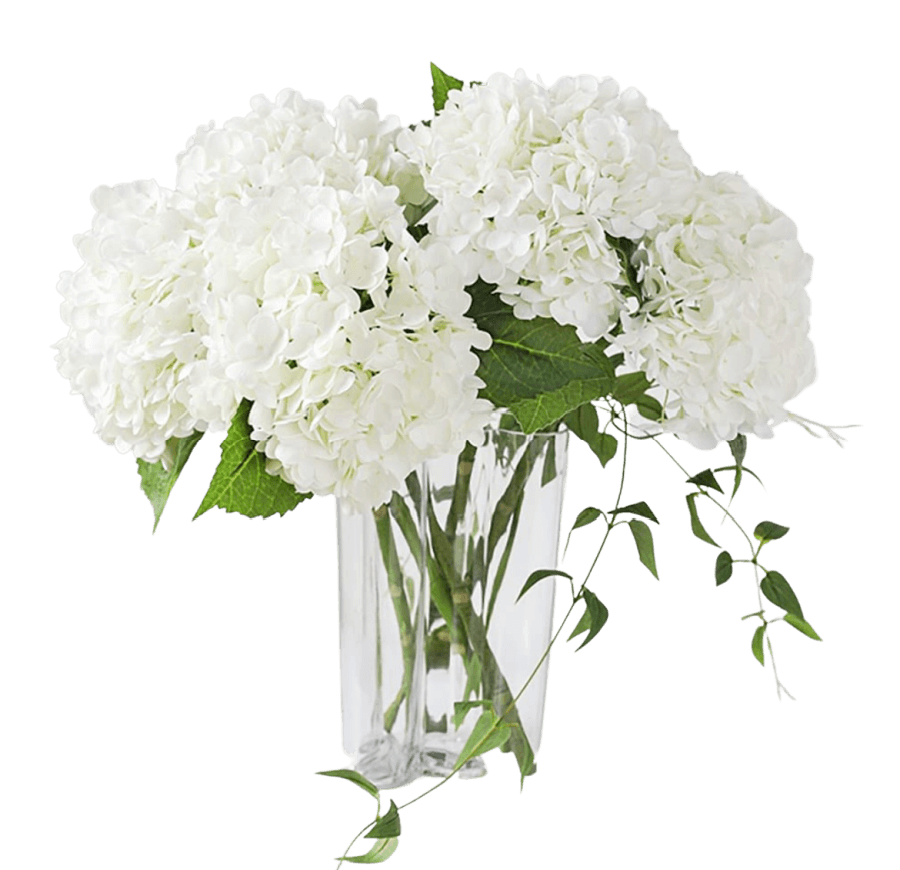 3. It's no secret that I have a fondness for all things blue and white. So when I discovered this gorgeous and affordable blue and white French Village printed linen tablecloth , I got excited! I got it as a gift for my mom and lucky for me she is always willing to share it. A beautiful, classic and timeless pattern. Lovely for all occasions!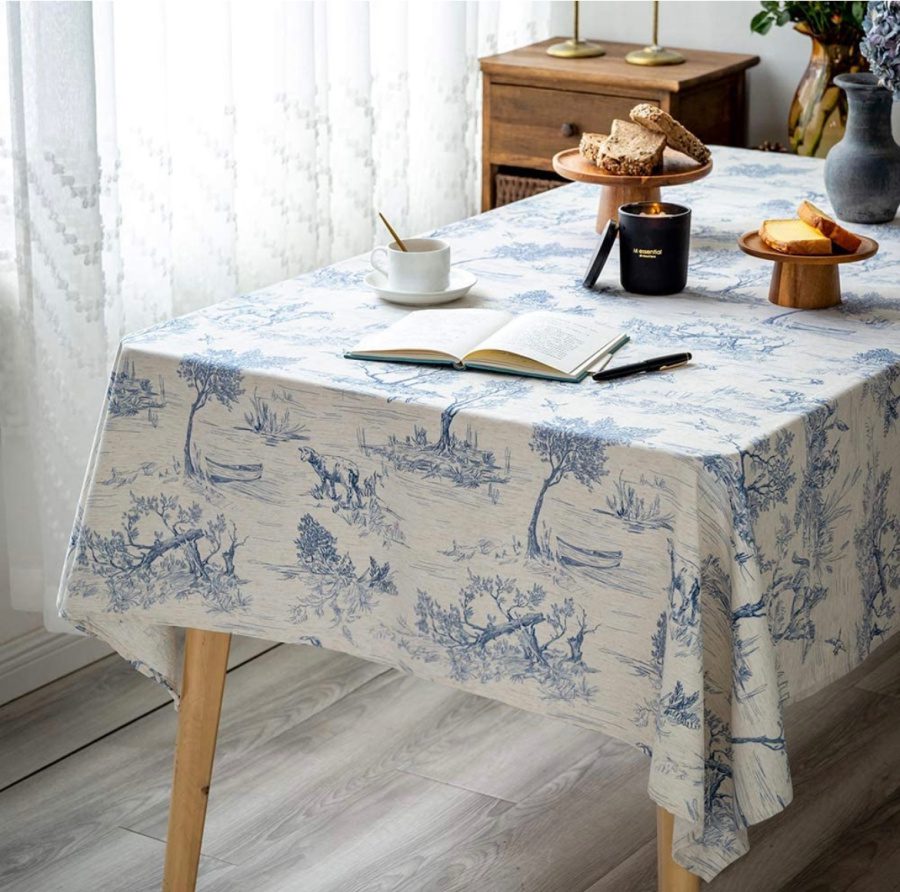 4. One of my favorite things to collect is vintage wicker demijohns. Have you seen these before? They have several different names like: wine jug, hand wrapped wine jug, vintage wrapped jug , wicker wine bottle, French demijohn and several others . I have about 6 in my current collection but am always on the hunt for them. I have found them at flea markets, vintage markets, random places and most recently ETSY! I will link some below for you!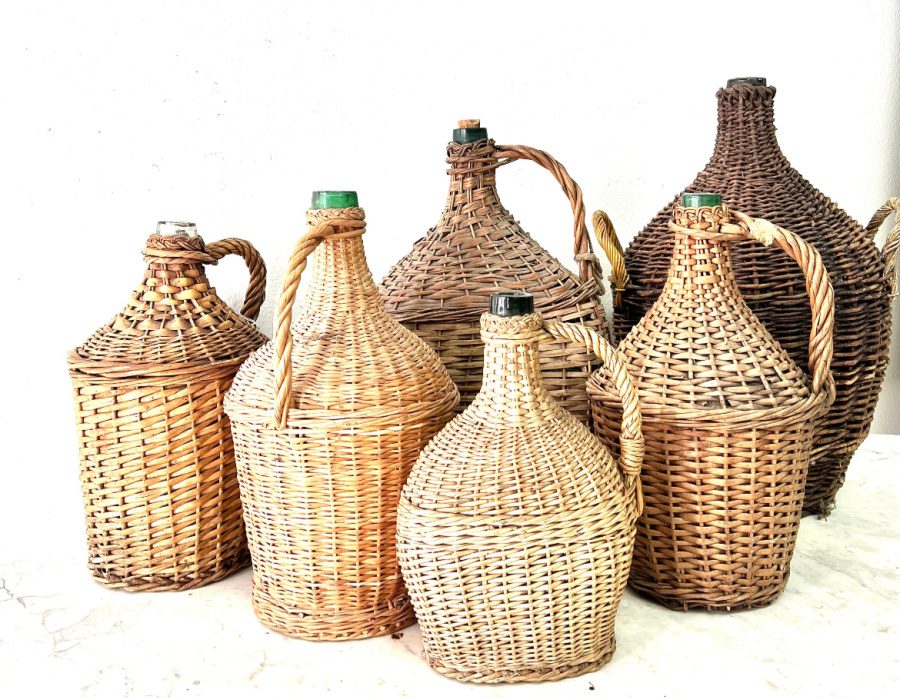 5. Would you believe me if I told you that these blue and white plates are made of melamine? Well they sure are! How cool is that? The 4 different patterns on these 4 plates are even better in person too. They look like real china but instead can be used indoors or outdoors and even thrown in the dishwasher. Have these and LOVE them!!!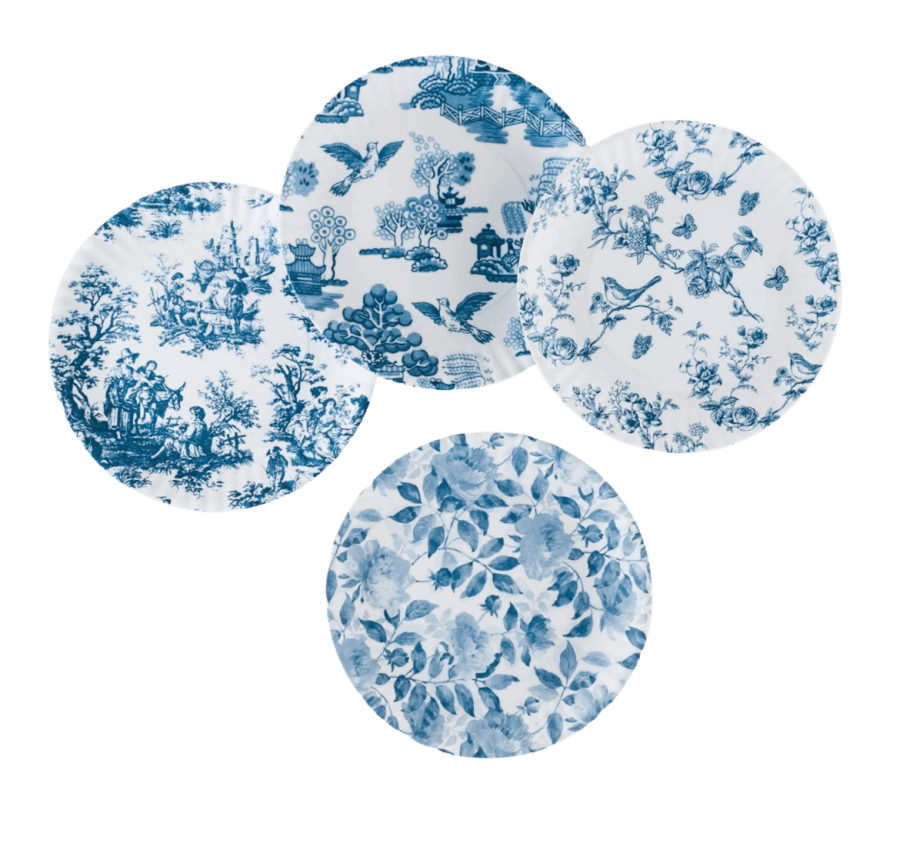 6. SMALL SHOP SPOTLIGHT: This week I want to share my real life friend's small shop; Brooklyn Finds Design Co.. The owner Brooke has her brick and mortar shop in historic downtown Greeley , Colorado. Brooke has a heart for Jesus, her family and her shop full of vintage goodness. She is a gem of a human being and someone I am blessed to call my friend!
If you are lucky enough to live in Northern Colorado then you must make her shop a place to visit! Her lovely shop features incredible vintage finds, handmade goodies and other items from small business owners.
Throughout the years my mom, sister and I have shopped her incredible treasures. We have found baskets, shutters , vintage garden tools and so much more! She has curated boxes for me for the holidays as well as kept her eyes peeled for pews. And I most thankful for her help in finding me the largest pew I have. It was on our porch in our former home and now resides out back by our firepit!
You can visit her website, shop and Instagram HERE! Her storefront (which she recently expanded!) can be found at: 918 1/2 9th Ave Greeley, CO 80631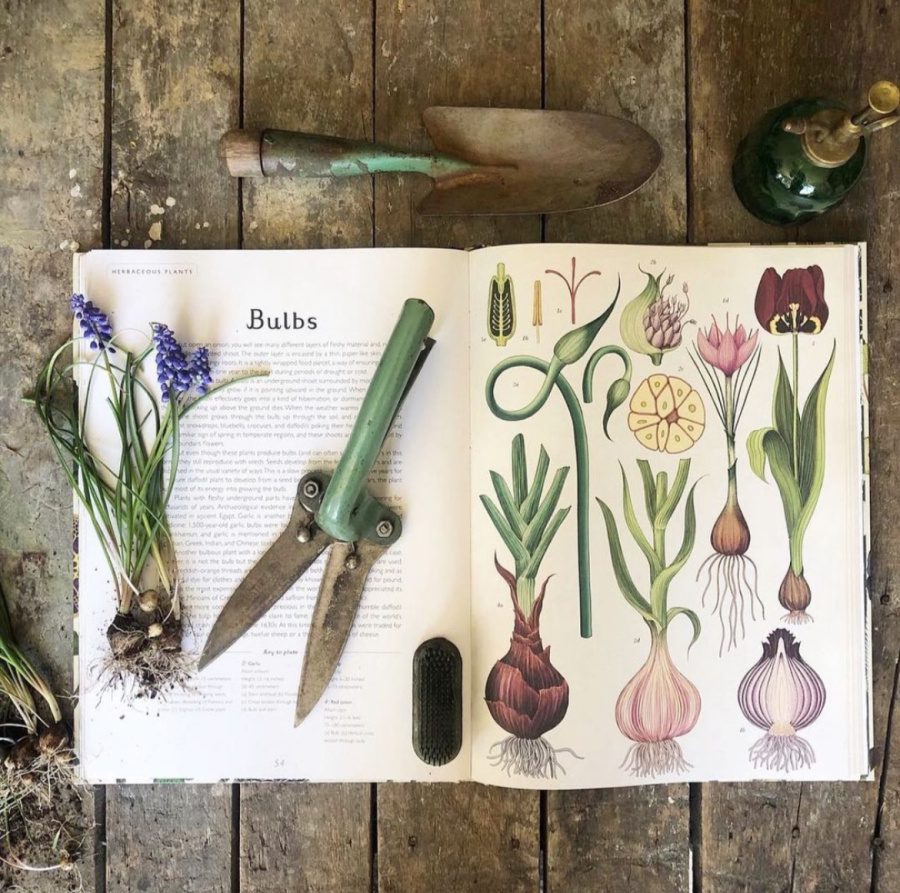 You can see all previous Monday Must Haves here!
I'd love to have you hang out with me some more. Feel free to follow along with me on any of the platforms linked below.
LTK | Facebook | Instagram | Pinterest | Amazon
xoxo,
Kelly