Welcome to this week's Monday Must Haves, where I share a collection of things that have caught my eye lately. Plus, each week I will be featuring a small shop for you to check out. Nothing is off limits!
*As an Amazon Associate, I earn from qualifying purchases. This post contains other affiliate links too for your convenience. Click here to read my full disclosure policy.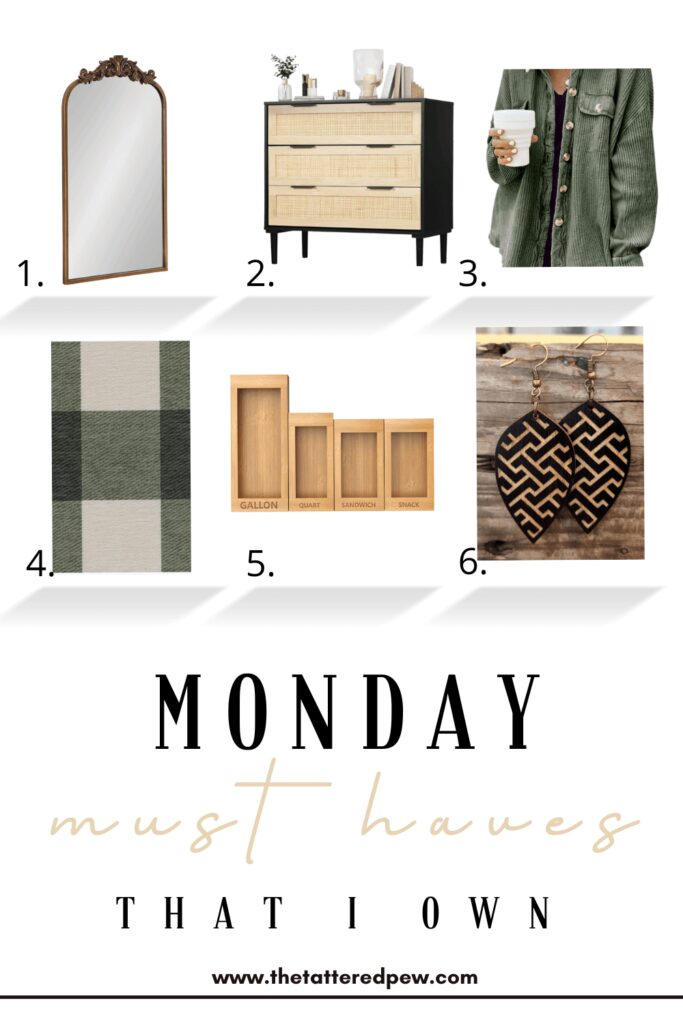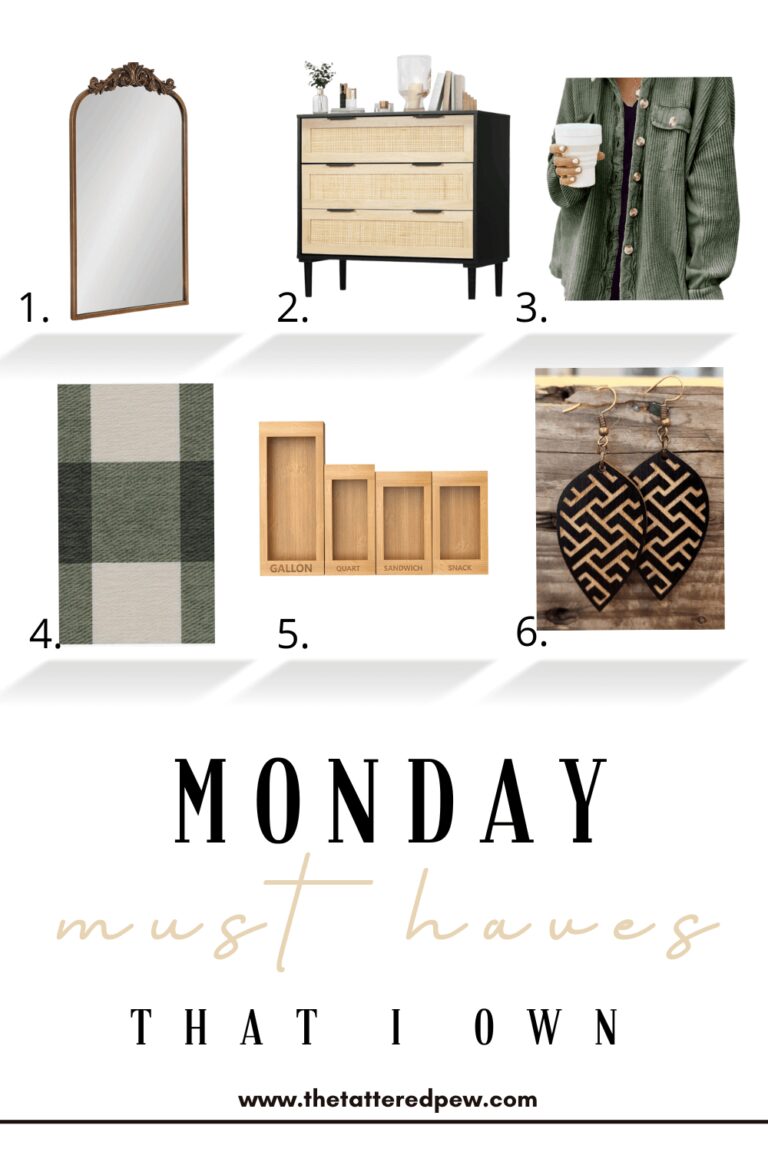 1 // 2 // 3 // 4 // 5 // 6
Monday Must Haves
Oh boy was I excited to share this gorgeous mirror with you! I got this for my daughter Crosby's room and fell in love with it the minute I took it out of the box. It is well made and even more beautiful in person. If it doesn't stay in her room I might add it to our mantel. The price point is great compared to some of the other options I was looking at. I can't wait for you to see it in her room!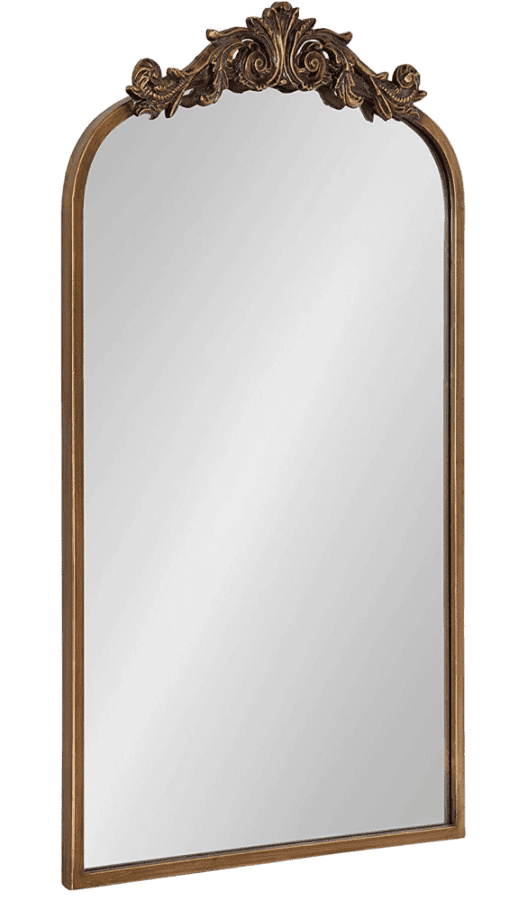 2. We got this 3 drawer dresser for Hudson's room a few weeks ago and we love it. Hudson and I put it together and it was a bit comical but we got it done. He needed extra storage and I wanted it to look nice. It has a nice high end look and is very sturdy. It would also be a great bedside table or used in your dining or family room with a pretty bar set on top!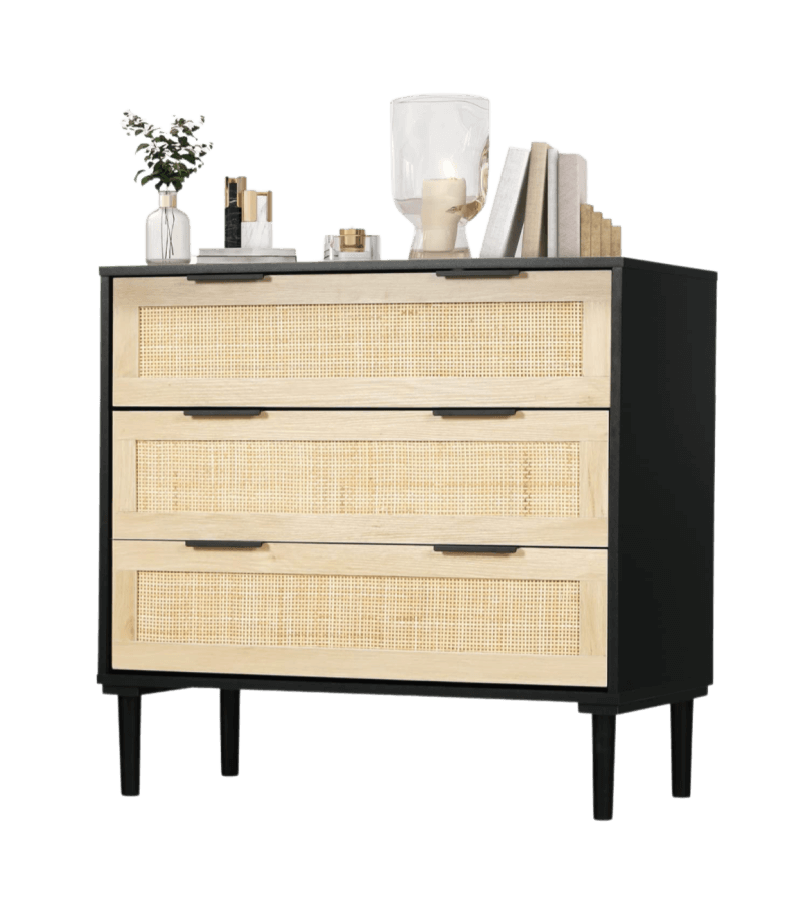 3. Isn't this Monday Must have so cute? We originally ordered this waffle knit button up in a light brown color for my 13 year old daughter Grace and she loved it. So I tried it on to see if it was really as good as she claimed and guess what?! It was better and so I ordered myself one in this beautiful green color! It looks so cute with leggings and jeans. You can catch a peek of me in my last Amazon Live wearing her cute brown one!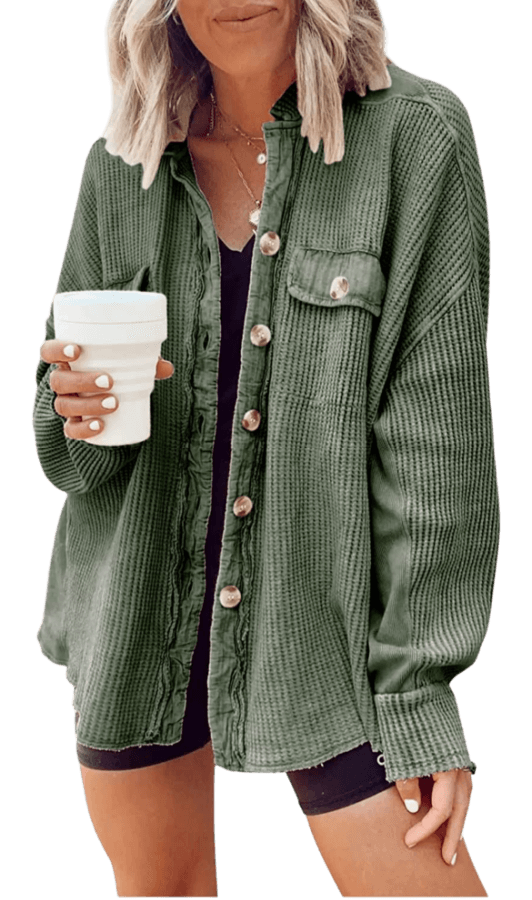 4. Sweet Kona our wheaten terrier is the model in this photo. As you probably know we have two dogs and 4 kids and I was curious about all the hype with washable rugs. So in our last house we had this washable green buffalo check Ruggable under our table. We loved it and just the other day I was thinking I needed to bring it out here in our new house. So this week my goal is to try it in either our front entry by the door or up in our bathroom. Have you tried a washable tug yet? If not I say do it! We love ours and how easy it was to care for.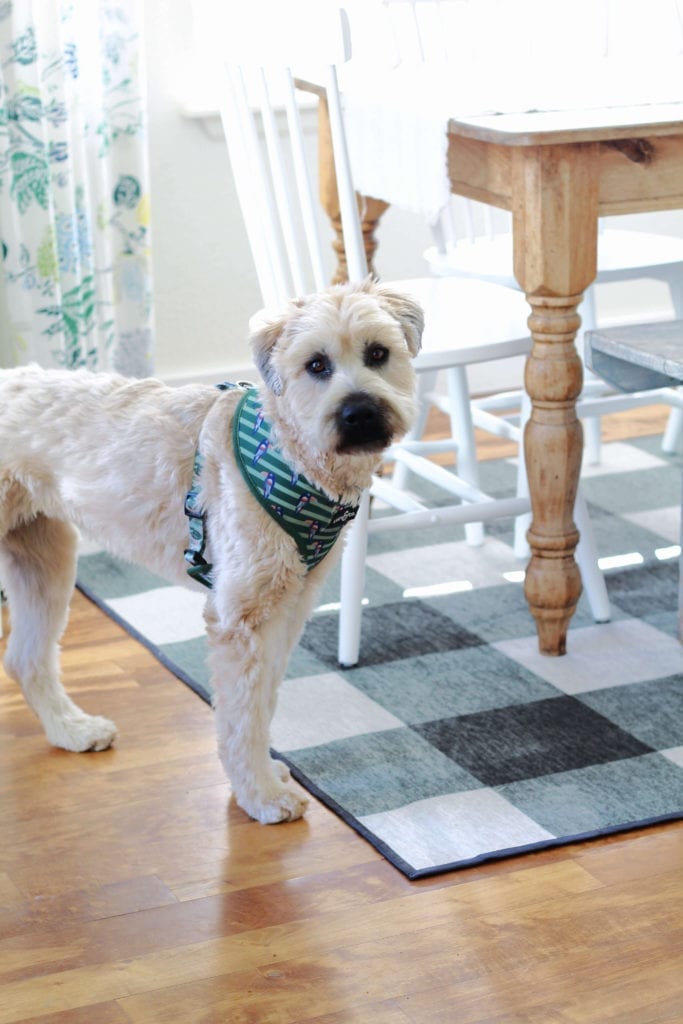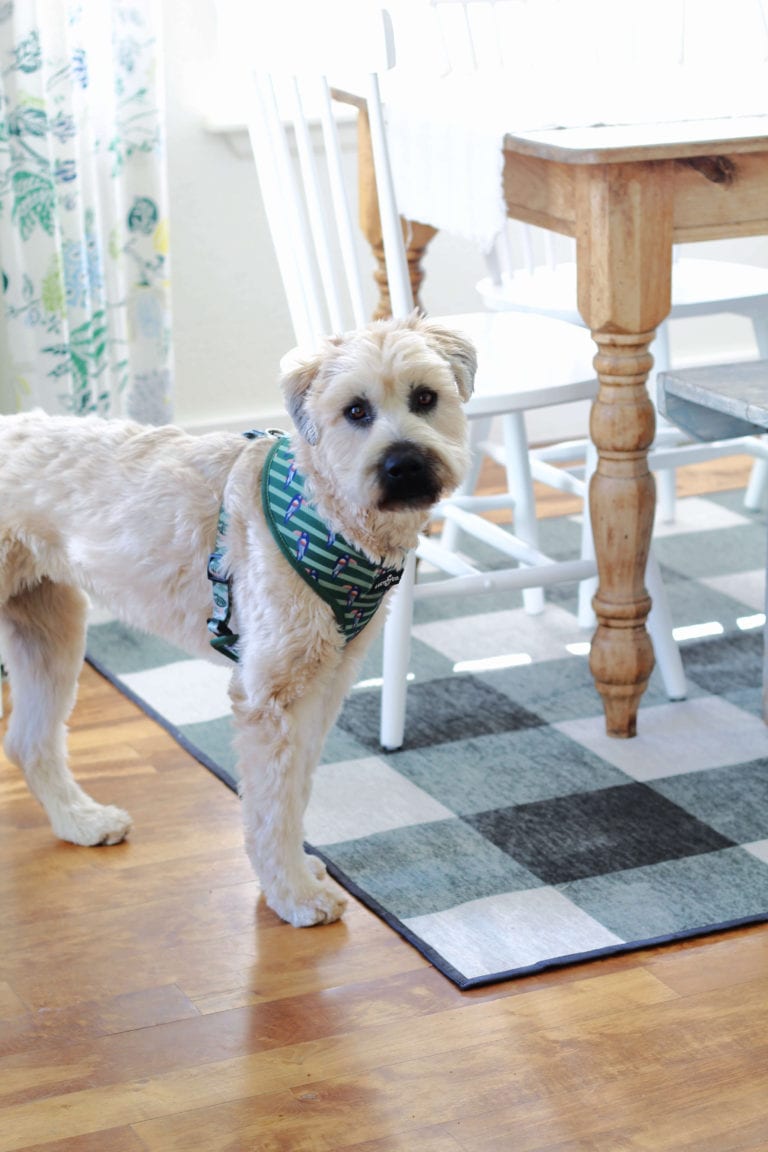 5. I have had my eye on these ziplock bag storage organizers for awhile now but never purchased them. Well I just found these guys for 58% off and snatched them up! I hope they are still on sale when you see this post (if not shop around) there are a ton of others just like these ones that are also available on Amazon. I picked these because I could arrange them in our kitchen drawer how I wanted. What do you think about them?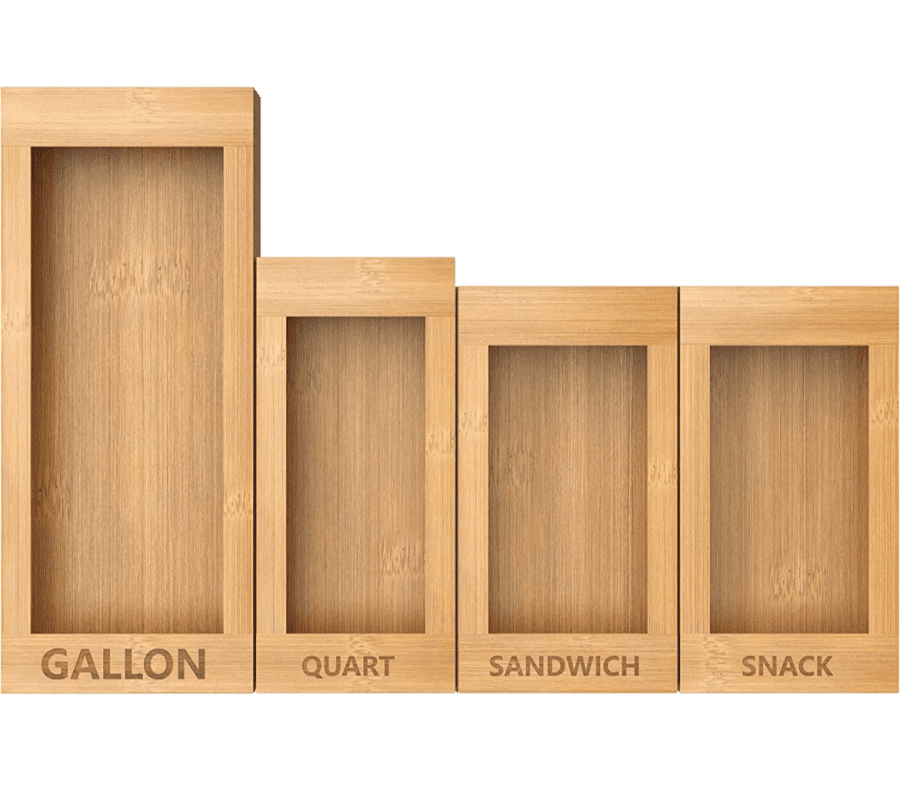 6. SMALL SHOP SPOTLIGHT: This week I want to share small shop Rustic River Engraving with you! This is a local to me small family business that luckily sells on Etsy so anybody can shop their gorgeous custom jewelry, tags and engraved items. My mom and dad got me the earrings shown below for Christmas and I love them! (My mom is friends with the owner Charity's mom.) They are so light and so well made. I always get asked about them when I wear them and it's fun to tell people they are made locally! My sister got a pair too and I just love all they have to offer. I'm thinking it would be fun to have them make us some personalized wooden tags for our Easter baskets!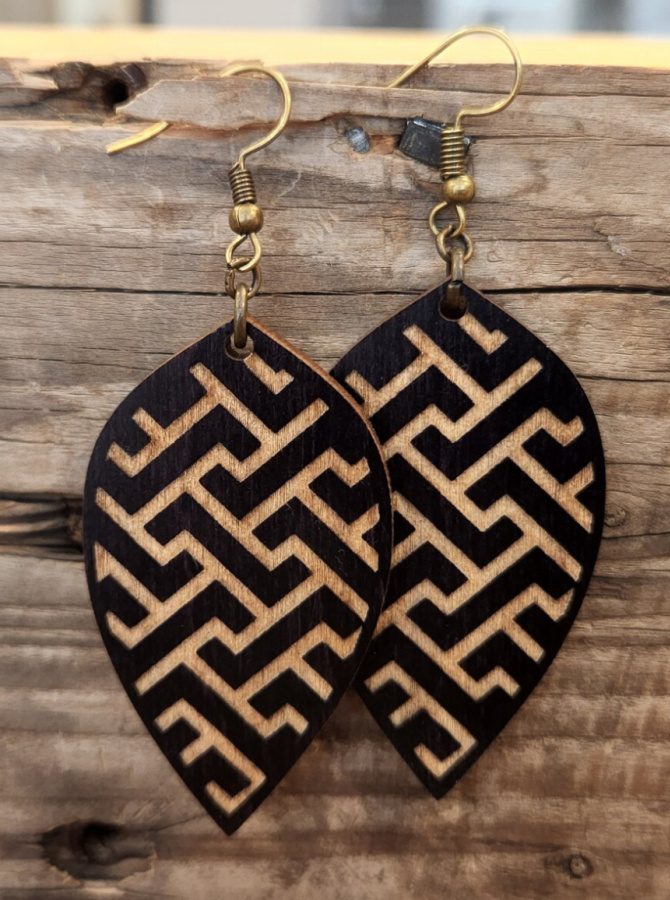 Monday Must HAves
So which one was your favorite Monday Must Have shared today? You can see all previous Monday Must Haves here!
I'd love to have you hang out with me some more. Feel free to follow along with me on any of the platforms linked below.
LTK | Facebook | Instagram | Pinterest | Amazon
xoxo,
Kelly