Monday Must Haves for Christmas
Welcome to this week's Monday Must Haves, where I share a collection of things that have caught my eye lately and today is all about items for Christmas! Plus, each week I will be featuring a small shop for you to check out. Nothing is off limits!
Today is my Christmas In July giveaway for a chance to win one of two $25 Amazon gift cards! To enter simply do 2 things: 1. Be a subscriber! and 2. Comment on this post with your favorite Christmas cookie or dessert! The winner will be notified by next Monday! Good Luck!
*As an Amazon Associate, I earn from qualifying purchases. This post contains other affiliate links too for your convenience. Click here to read my full disclosure policy.
1 // 2 // 3 // 4 // 5 // 6
Monday Must Haves for Christmas (In July)
Isn't this 4.5 foot tabletop Christmas tree just darling? I recently bought this pre-lit Dunhill fir tree for a round table in our entry and I am in love! I should have shared it in my round up of the best artificial Christmas trees for 2022 and I think I will add it now! hee hee And I am here to tell you if you need a smaller, yet fuller tree then I can't recommend this one enough. The price point is fair as I know it will last a very long time. Click here to see what vessel I set it in!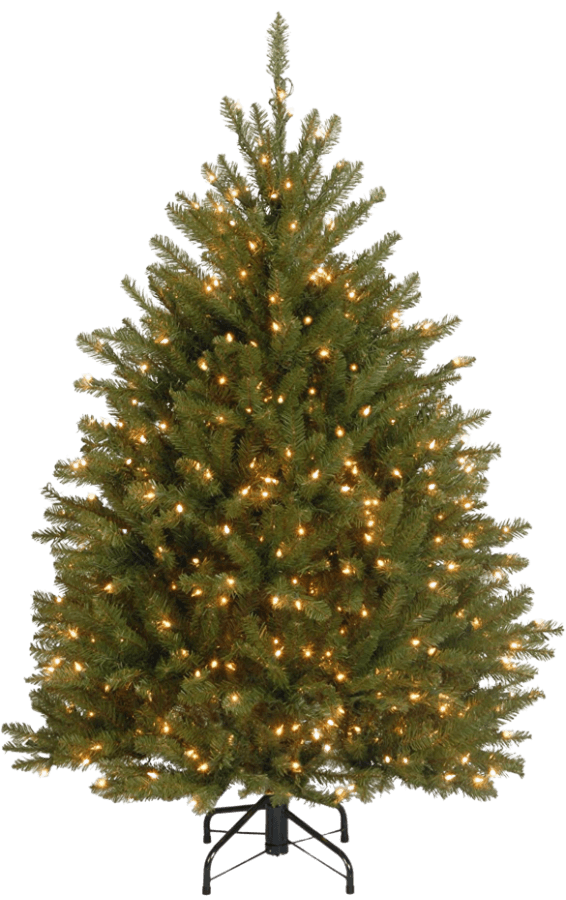 2. These clip on battery operated candles are one of my Christmas must haves this year! I have these on the darling tabletop tree I shared above and they are perfection all by themselves! Would you believe I have had these for a few years and I am just now using them? Ugh That might mean I have way too much Christmas decor. But is there such a thing? According to my husband , yes there is. Ha! Anyways the remote is so handy and they are easy to move around where you want them on the tree because they just clip on. Just a special touch to make your tree standout. I ADORE them!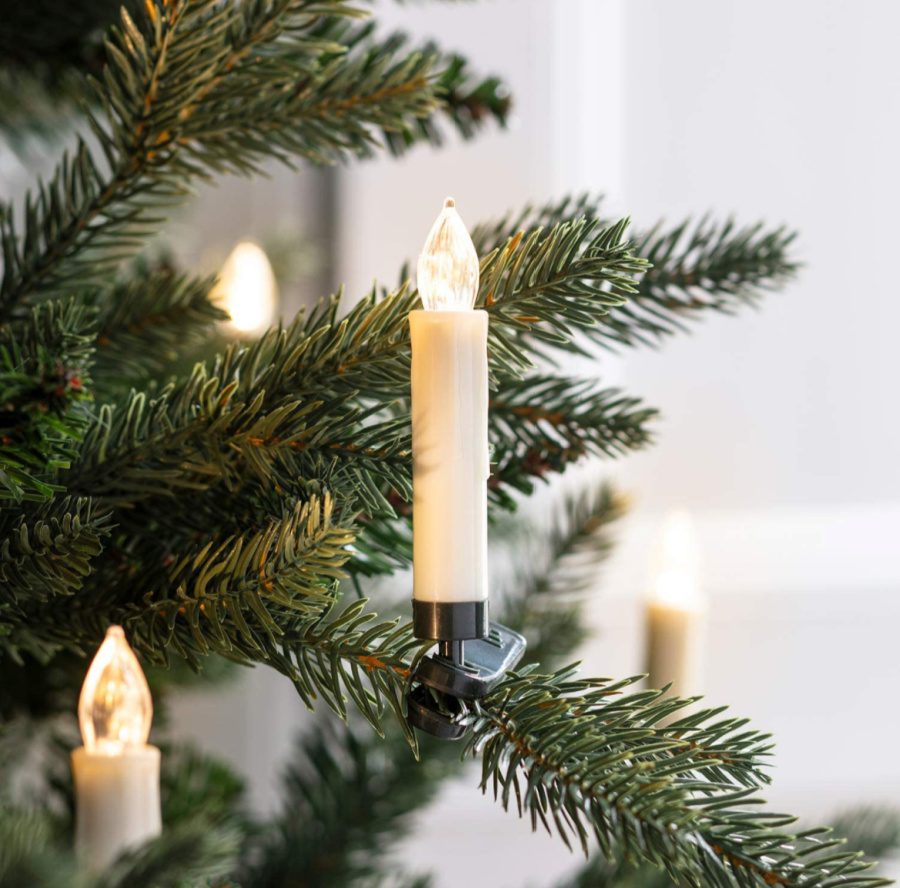 3. Ok this is hard to see in the picture but this is a brass metal Merry Christmas banner. (sadly I think this is sold out) I have it and bought it this year for our mantel. It was the first thing my sister noticed when she came over the other day and she loved it! This banner has such a beautiful patina to the metal and is strung on gorgeous velvet ribbon. It is a statement piece that I will have for a long time! It would look so pretty not only on a mantel but also over a bed, windows or even garland on a banister! So many options for this beauty!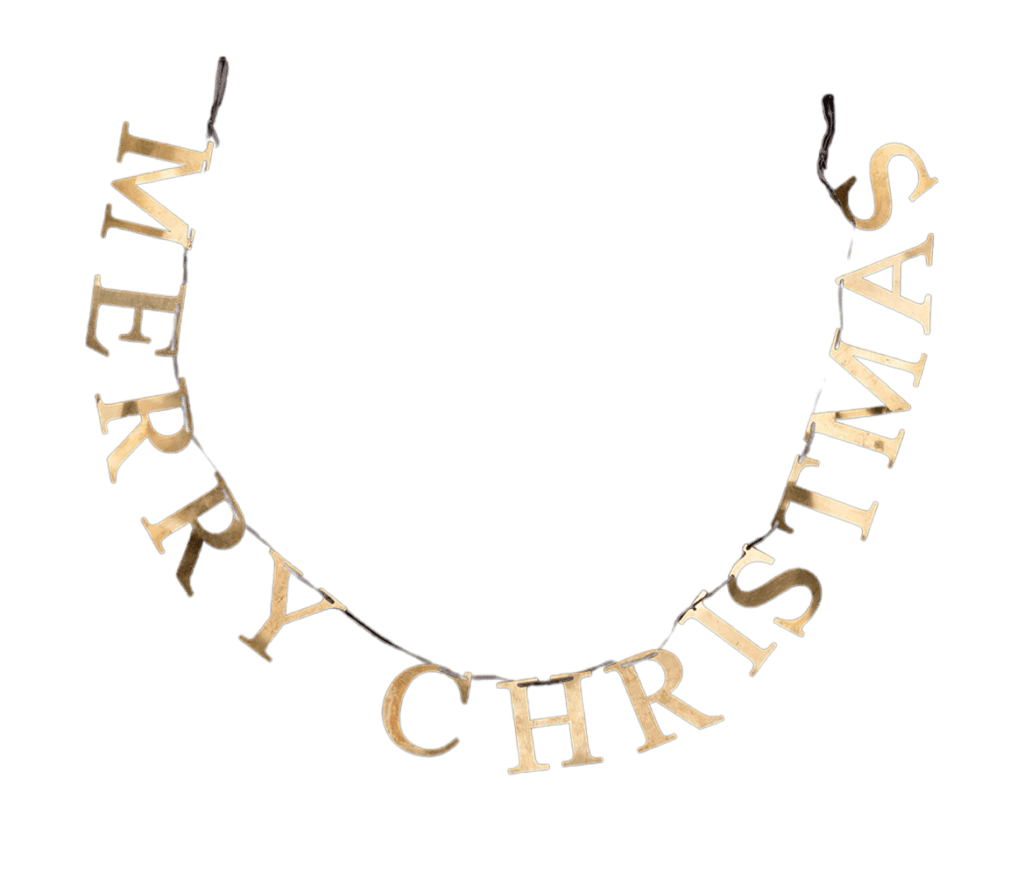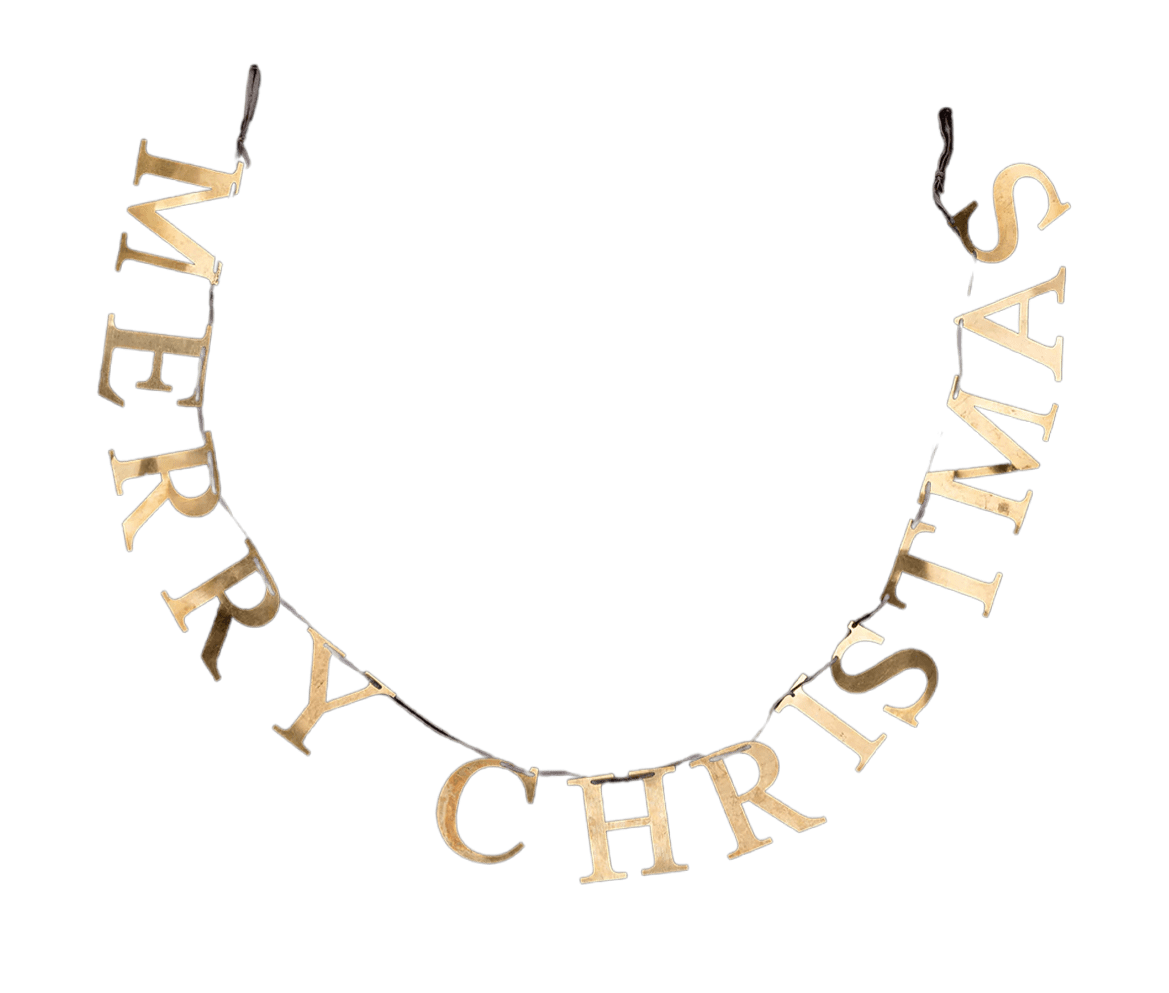 4. How pretty is this red plaid blanket? For Christmas this year one of my must haves is definitely plaid! I have a fun plaid blanket collection and you will see them in full force every year when it comes time to decorate for Christmas. I am always looking for pretty yet affordable plaid blankets and this one is a beauty! The price and the ratings are nice as well. It would be fabulous inside or outside. If you like more of a vintage style plaid blankets you can see some fun ones listed over on Etsy here!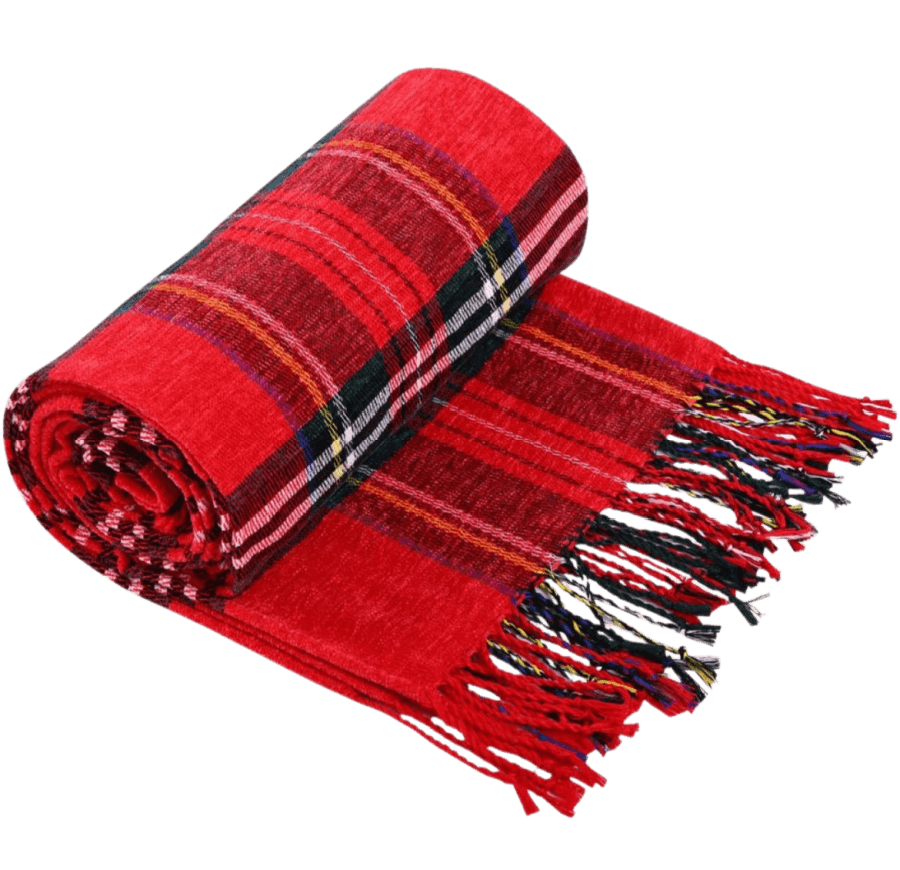 5. Who doesn't love a classic Santa mug? We have had ours ever since the boys were little and I have one for all 6 of us now! I plan to send them with the kids when they officially move out and maybe they can carry on the tradition as well. You can also find gorgeous vintage ones here on Etsy as well as newer ones here and here!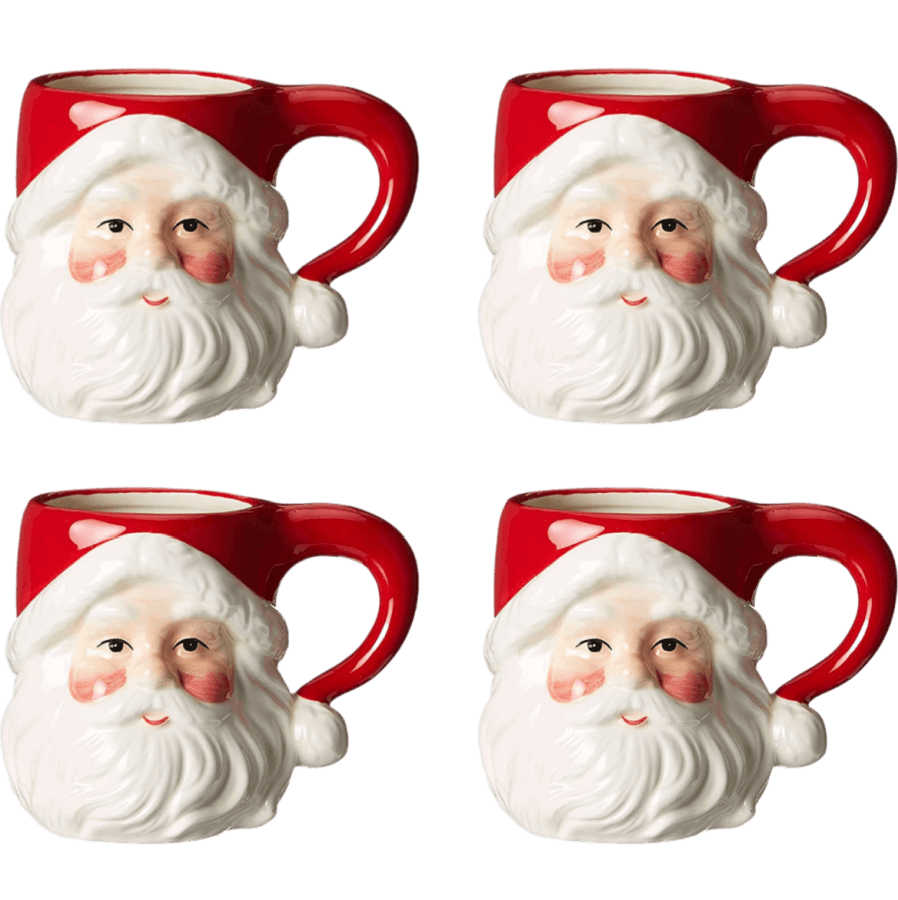 6. SMALL SHOP SPOTLIGHT: This week I want to share the small shop With Lavender and Grace! I have bought pillows and stockings from this shop for several years now. Each year I look forward to seeing her holiday collections. The stocking you see in the picture above is what I bought last year. Sadly they are currently sold out, which is great for this small shop! But don't worry there are a ton of other beautiful options. The owner Bianca is very talented and not only sells stockings and pillows but other handmade items that you will want to see for yourself. She even offers a 15% discount when you sign up for her email. Enjoy!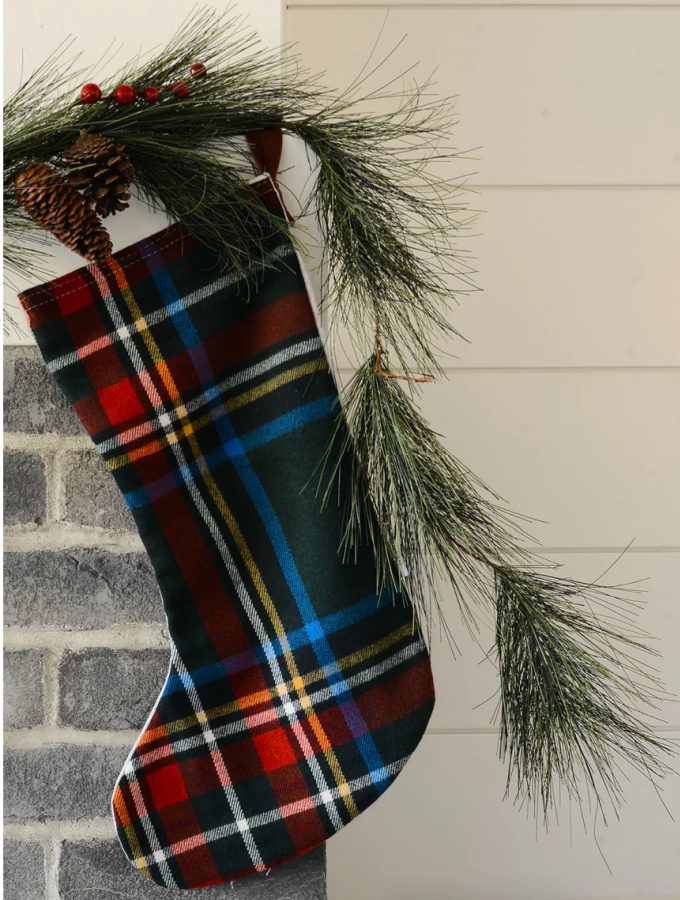 You can see all previous Monday Must Haves here!
More Monday Must Haves for Christmas
Also, there were so many other Christmas items I wanted to share with you all but I only had room for 6 . So as a BONUS I am sharing this extra graphic with all of the items I used for Christmas last year in my decor. I have them all and recommend them all!!! (the red velvet ribbon is off the charts amazing and the item that could have been added above!) I can't wait to show them to you in the next few weeks. Let me know of you have any questions!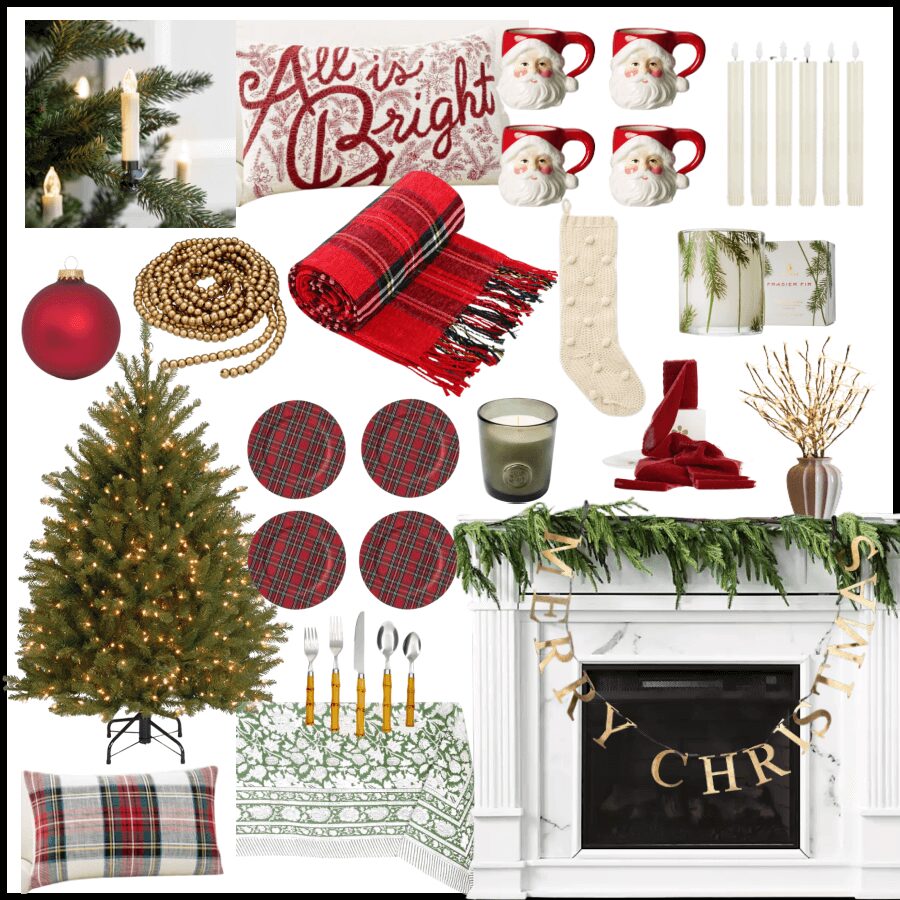 All Is Bright Pillow // Battery Operated Taper Candles // Matte Red Ornaments // Gold Wooden Beads // Knit Stocking // Frasier Fir Candle // Plaid Chargers // Juniper & Cypress Candle // Silk Raw Edge Red Velvet Ribbon // Light Up Branches // Norfolk Pine Real Touch Garland // Faux Bamboo Flatware // Plaid Pillow // Green Block Print Tablecloth
I'd love to have you hang out with me some more. Feel free to follow along with me on any of the platforms linked below.
LTK | Facebook | Instagram | Pinterest | Amazon
xoxo,
Kelly