Monday Must Haves : Cozy Finds
Welcome to this week's Monday Must Haves, where I share a collection of things that have caught my eye lately. Everything from home to beauty to clothing. Plus, each week I will be featuring a small shop for you to check out. Nothing is off limits!
Today is all about the cozy finds.
*As an Amazon Associate, I earn from qualifying purchases. This post contains other affiliate links too for your convenience. Click here to read my full disclosure policy.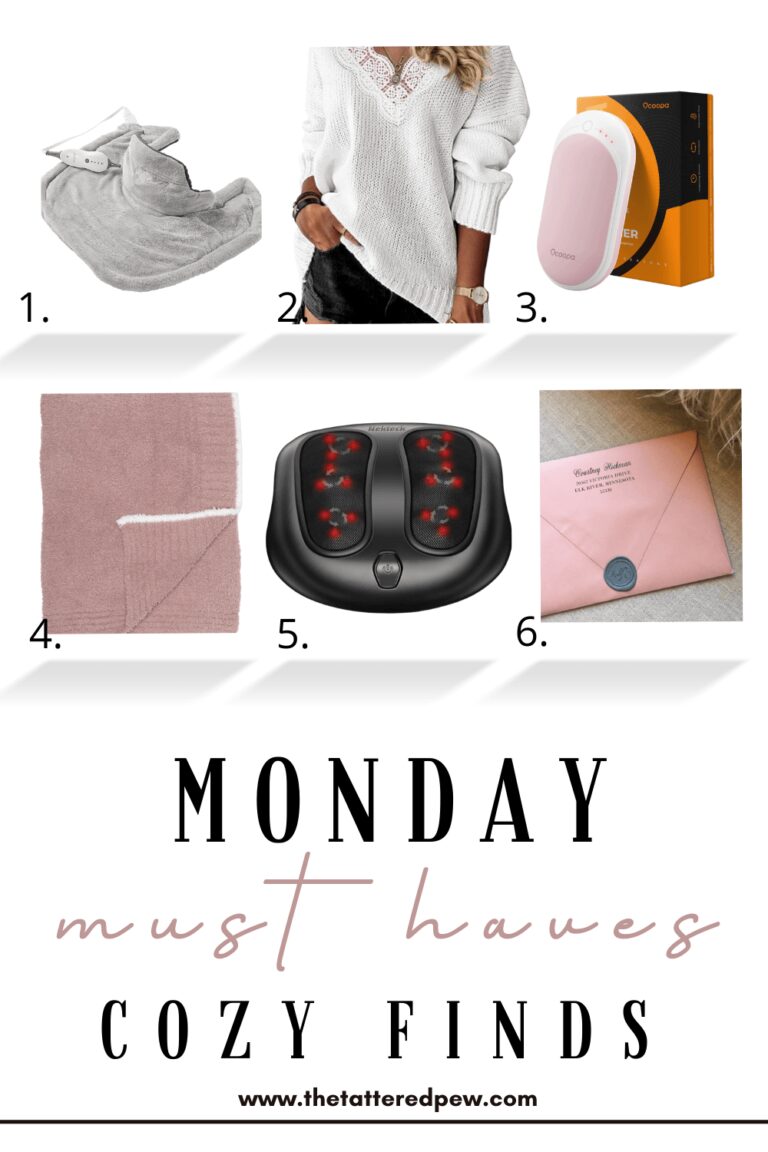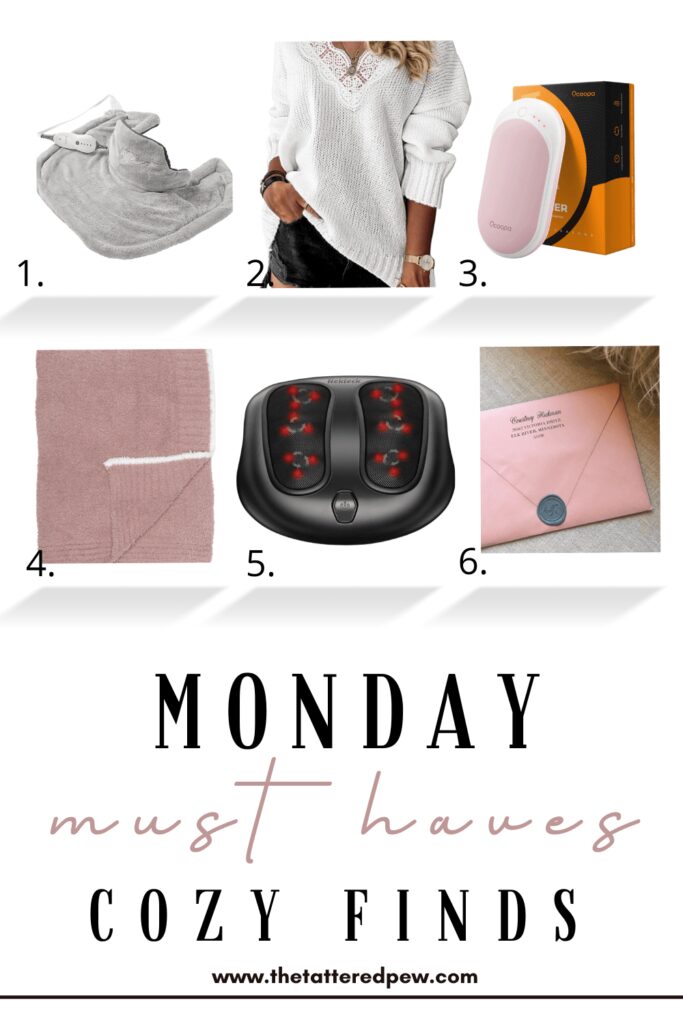 1 // 2 // 3 // 4 // 5 // 6
Monday Must Haves : Cozy Finds
This Monday Must Have cozy find is one that I have had my eye on for awhile. It is currently in my cart and I'm hoping to grab it here real soon. It is 16% off over on Amazon and there is even a 10% coupon that you can click to add on. I mean how amazing does this heating pad for your neck and shoulders sound?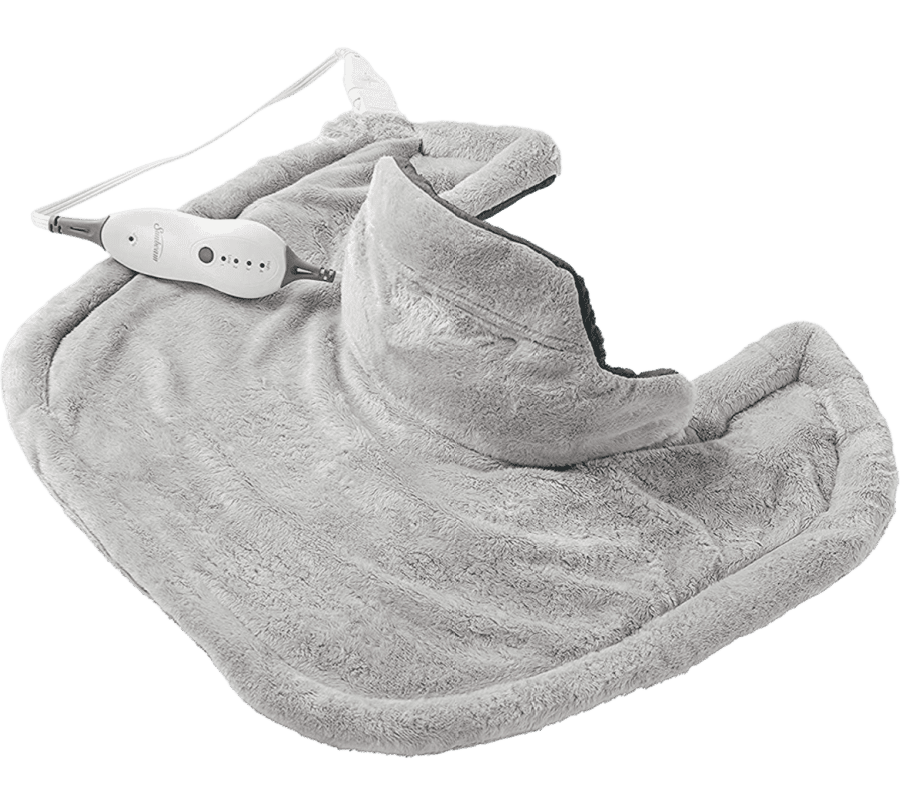 2. I have this cozy white sweater and I love it! For me a good v-neck is always something that I gravitate towards. When I saw the added lace detail I loved the look and feel it gave this sweater! Giving it the option to be dressed up or down! It looks great with jeans and boots or a skirt and heels for dressing up. It is so soft and I always feel so cute in it. It is advertised as oversized but I got a medium and it fits like a medium, not oversized. Love this sweater and it comes in multiple colors too!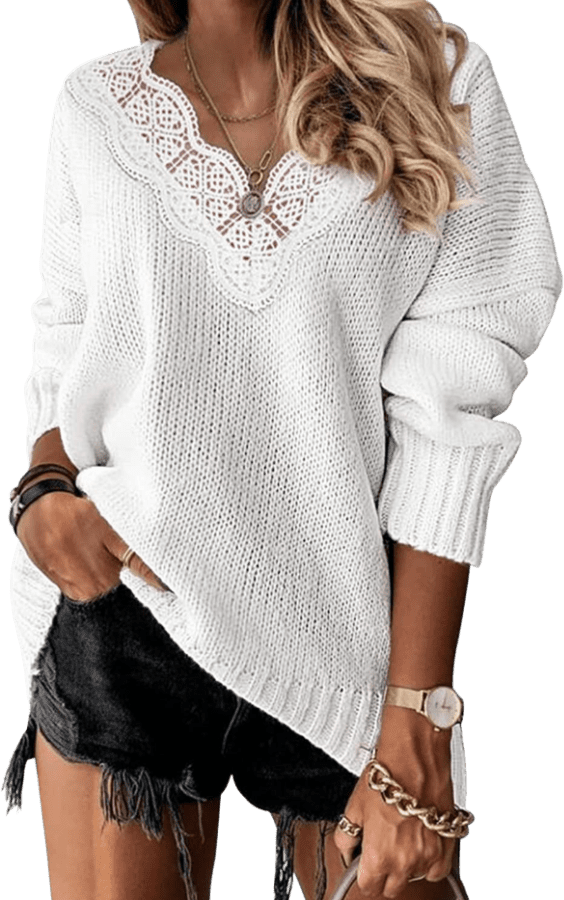 3. So I snagged one of these as a stocking stuffer this year and think it is the coolest gadget ever! Loving this rechargeable hand warmer and the fact that it comes in several colors. These would be perfect at sporting events, for hunting, golf, and so much more. I'm thinking our boys will use them when they go skiing. Such a cozy little invention!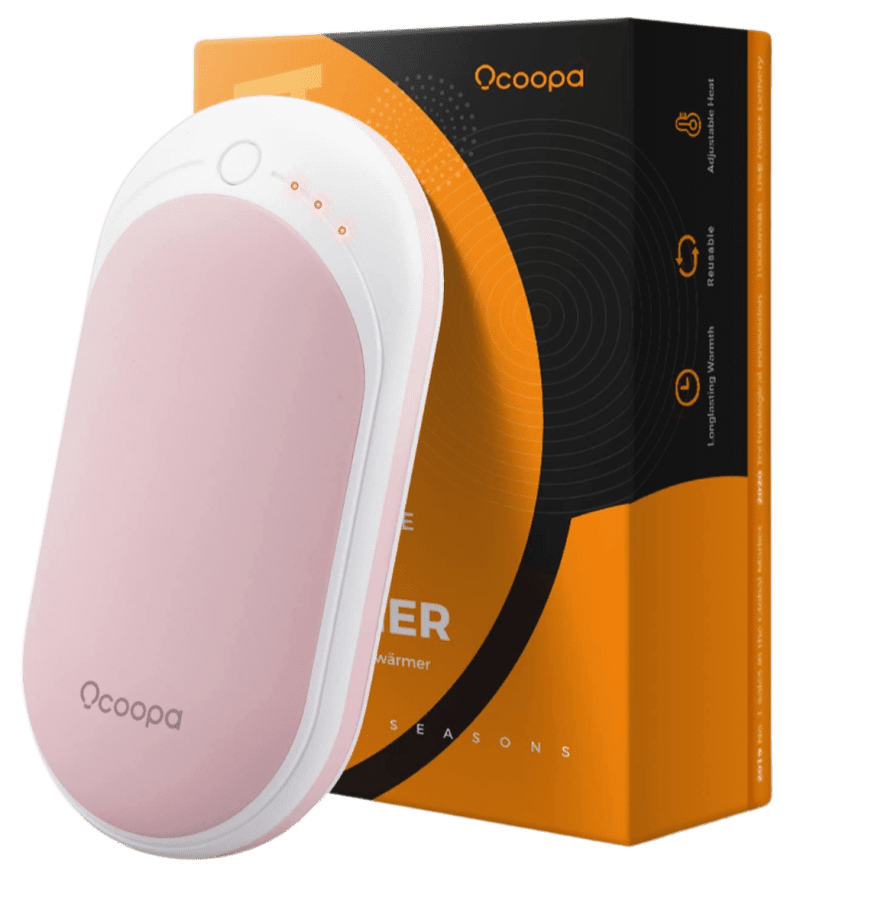 4. Have you heard of these Barefoot Dreams blankets? I had heard of them and then the other day Mike and I were shopping at Nordstrom Rack for some last minute Christmas gifts and they had a table full of these beauties. And guess what? They feel like heaven on earth! Soooo I totally snagged 2. One for each of the girls. They were on major sale, and I hope they still are for you! I heard they have robes too. I might have to check that out!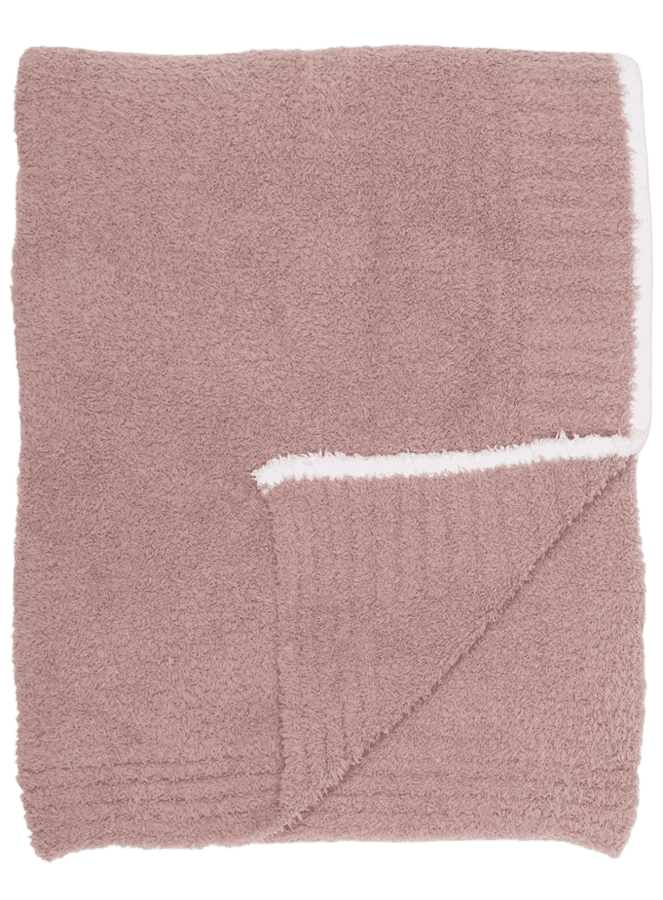 5. This heated foot massager is my last favorite cozy find for today. This will be under our tree this year for not one, but two people! They both will be very surprised and oh so excited. This massager is great for people with plantar fasciitis or those who just love a good foot rub. This certain one has over 23, 000 rave reviews on Amazon and it says it can arrive before Christmas if you are looking for a last minute gift!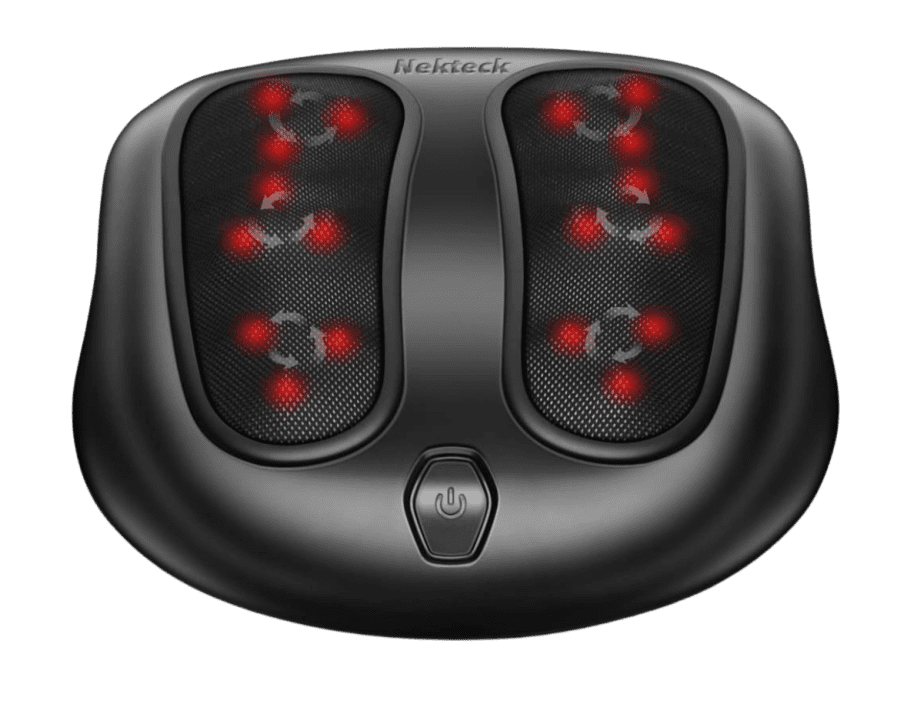 6. SMALL SHOP SPOTLIGHT: This week I want to share small shop Tate Design Co. with you all! Tate is the owner and she is all about luxe stationary, branding and gorgeous paper goods! My sister in-law introduced me to her via Instagram and I fell in love immediately! Her vibrant colors and style speak to my heart. I picked up some of her stunning 10 Characteristics of a Godly Man print for Mike and the boys. They are limited editions, printed on double thick sage green card stock with gold foil detail. See them here on her Instagram page and message her with details on how to purchase from her. Perfect for Christmas, birthdays , anniversaries, graduation and more! I'm hoping she will make one for women next so I can buy them for the girls!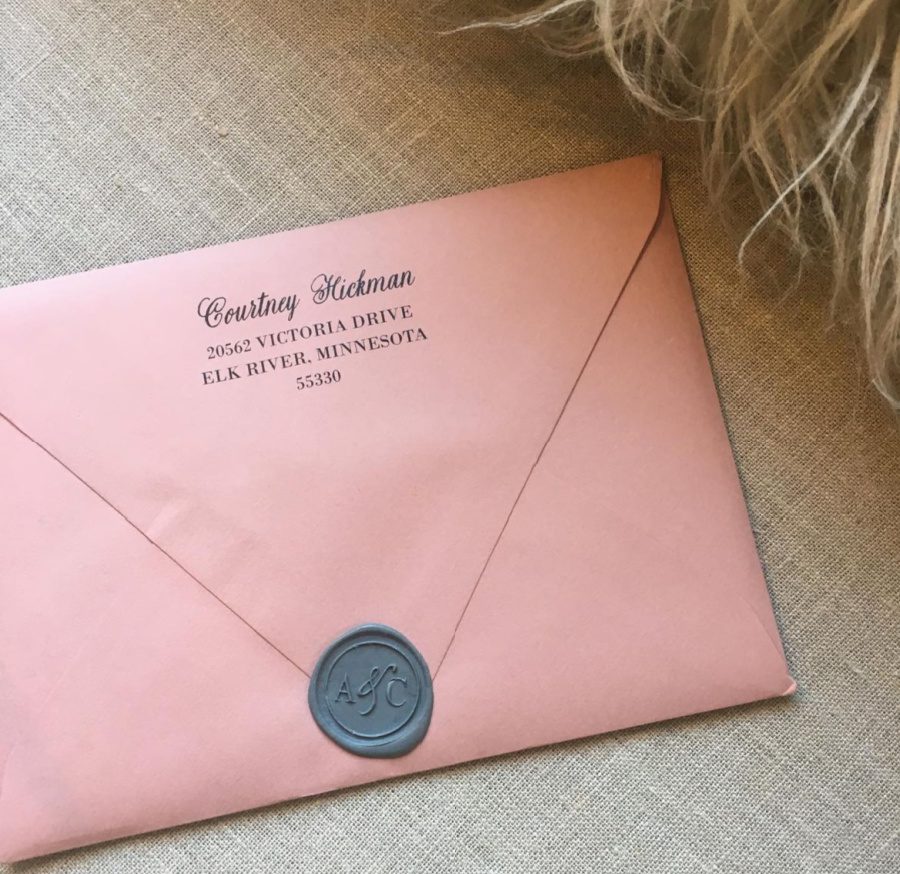 You can see all previous Monday Must Haves here!
I'd love to have you hang out with me some more. Feel free to follow along with me on any of the platforms linked below.
LTK | Facebook | Instagram | Pinterest | Amazon
xoxo,
Kelly