Welcome to this week's Monday Must Haves, where I share a collection of things that have caught my eye lately! Everything from home to beauty to clothing. Plus, each week I will be featuring a small shop for you to check out. Nothing is off limits!
NOTE: A lot of the items I am sharing today are currently on sale for Labor Day weekend. Prices are subject to change based on when you see this post and when the sales end.
*As an Amazon Associate, I earn from qualifying purchases. This post contains other affiliate links too for your convenience. Click here to read my full disclosure policy.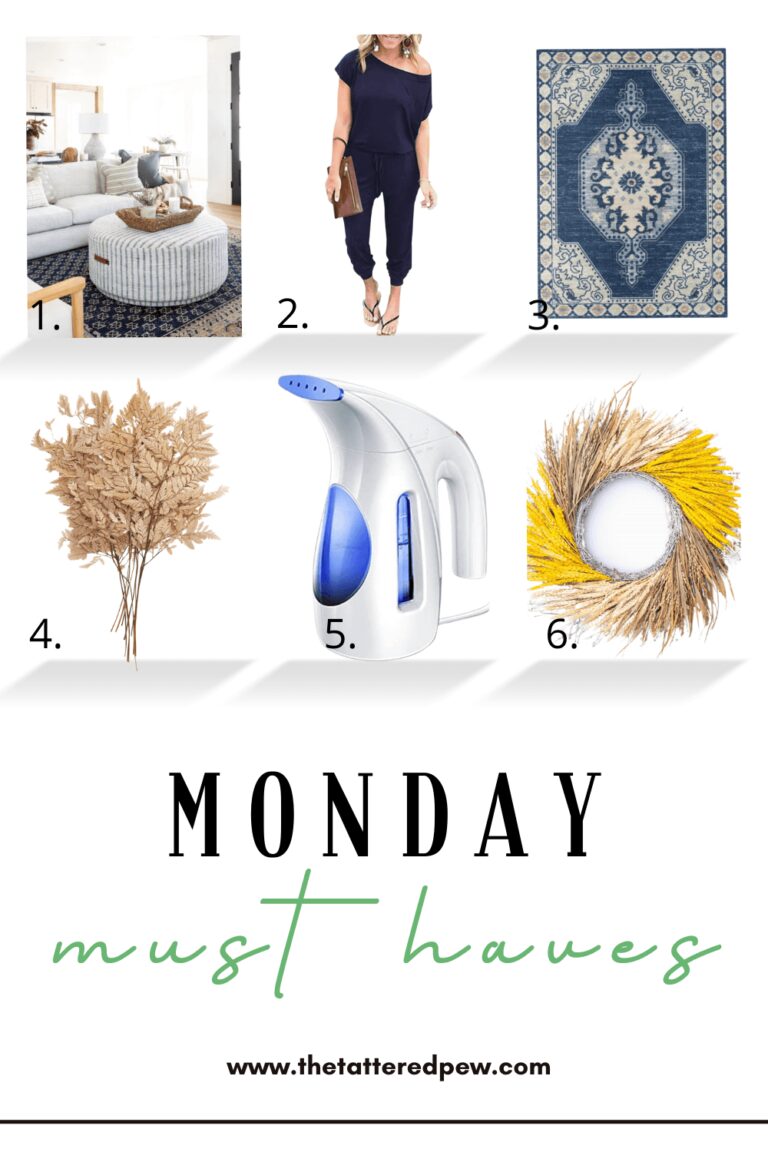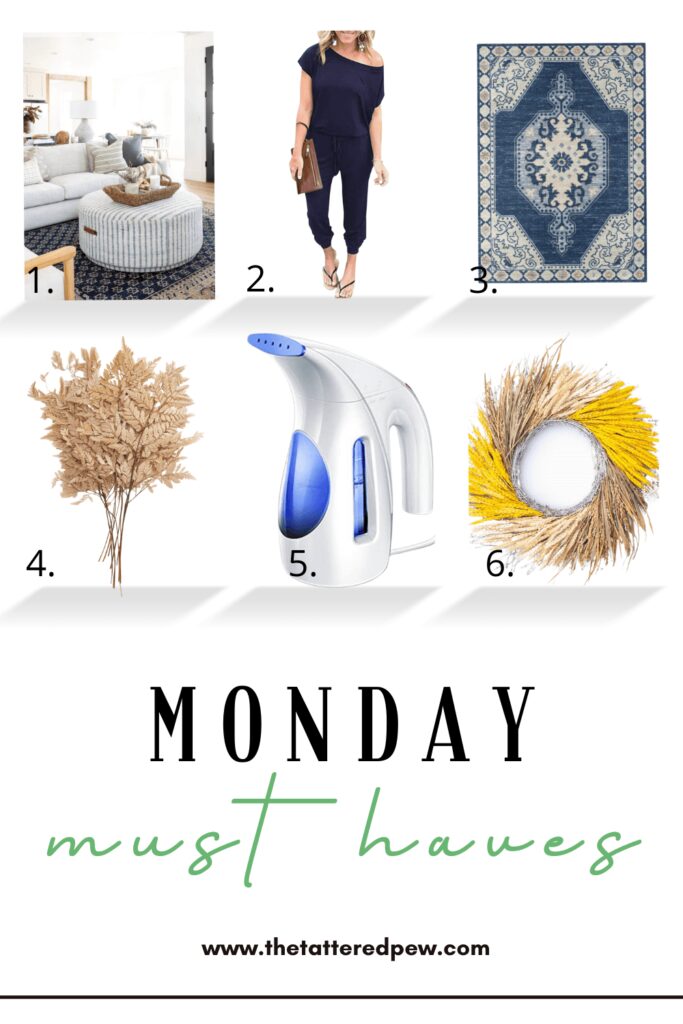 1 // 2 // 3 // 4 // 5 // 6
Monday Must haves
This blue striped ottoman from McGee and Co is a pieces of furniture I have had my eye on for awhile now. I first saw it in the home of one of my former kindergarten students when I visited his sweet family for lunch. (Thank you Esther!) I came home and told Mike about it and we looked it up and he loved it too. It has a casual coastal vibe that we both love. But boy was it pricey! If you know me I rarely buy furniture new and pride myself on hunting things down via Facebook Marketplace, consignment shops or flea markets. But guess what? This beauty is currently on sale for Labor Day (but could change at any time)…still a bit pricey, but a classic piece that I know I will love for many, many years. So, I am going to bite the bullet and get it for our family room. EEEK!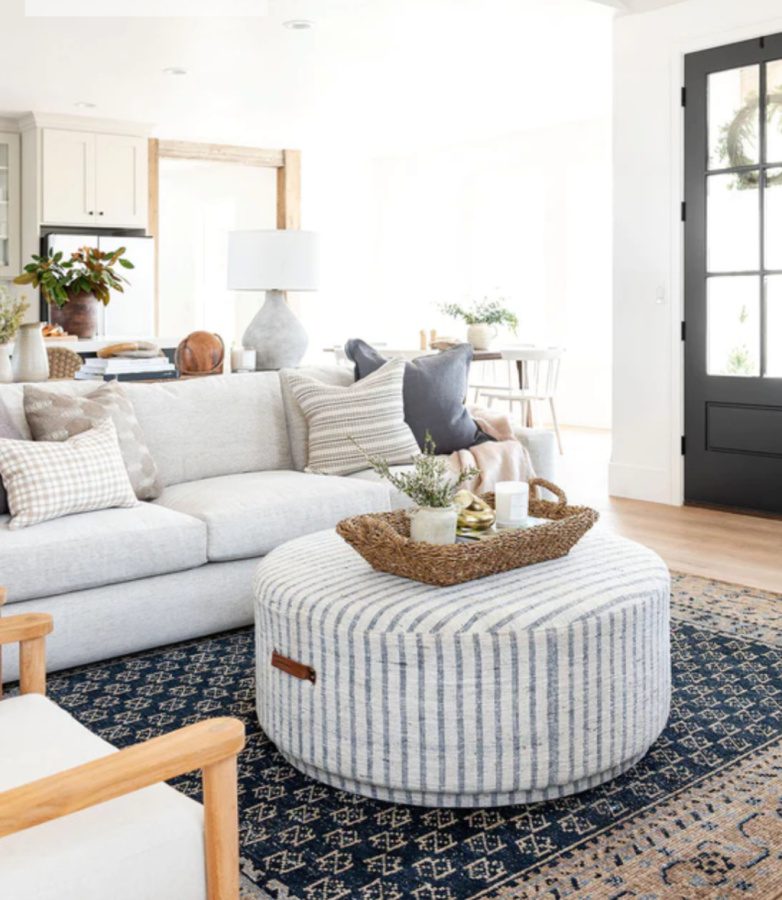 2. Last week the shirt I posted on my Monday Must Haves was a top seller. So I figured I would share my favorite affordable Amazon clothing finds with you all again. I purchased this jumpsuit from Amazon when I was still teaching kindergarten and I have to say I LOVE it! It wears and washes well and so far has not shrunk. I love how it can be dressed up or down. I personally don't wear it off the shoulder like the picture shows. Causal enough to wear on a plane but dressy enough to pair with some wedge sandals. There are several color options and it has become my go to outfit for traveling! Effortless, comfy and stylish! See all my favorite Amazon clothes here.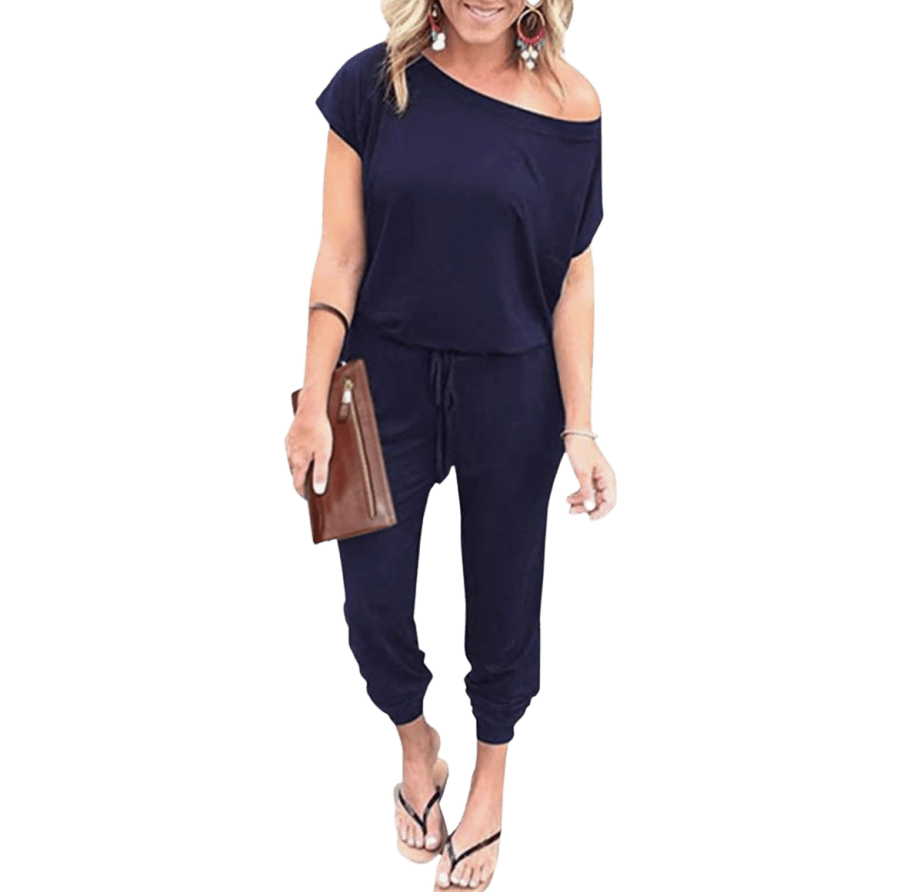 3. Let's talk rugs. A good rug is a must have and an easy way to change and warm up different spaces throughout your home. I am constantly on the hunt for classic rugs that are timeless, so when I saw this navy rug I couldn't wait to see the price and where it was from. You won't believe who sells it! Walmart does and as of me posting this, (which could change) it is on sale! This Monday Must Have is currently in my cart and would look so good in our master bedroom.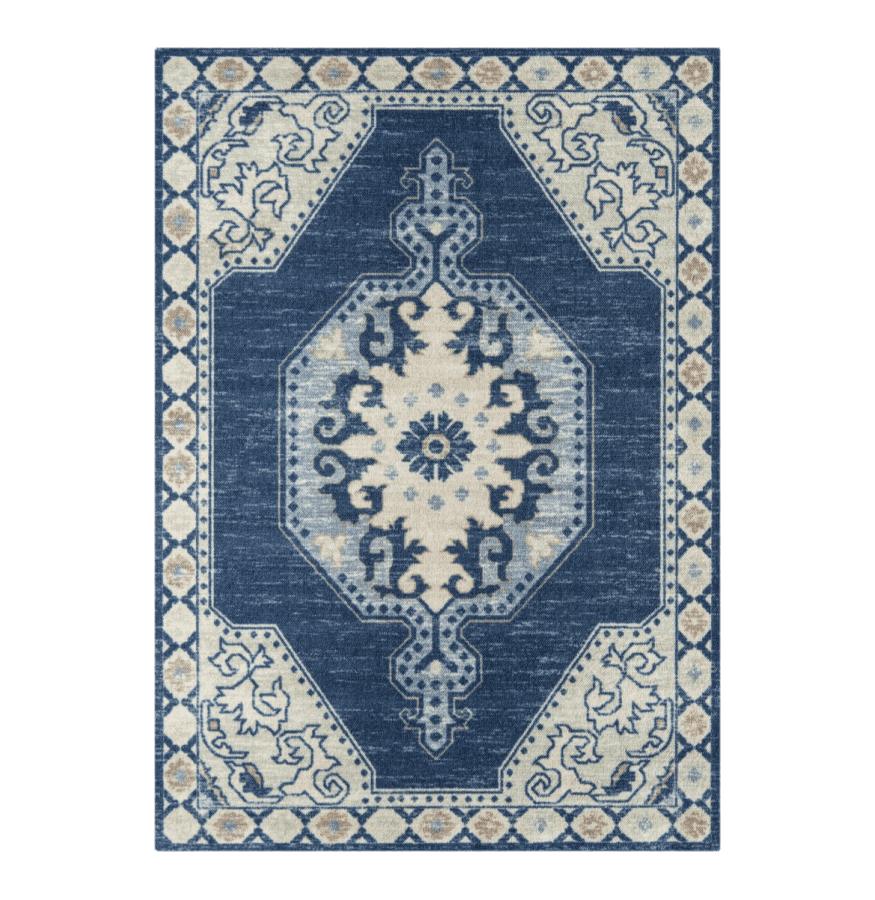 4. Isn't this preserved taupe flat fern bundle just eye catching? I love this neutral color for Fall and the texture and look of these is so unique! I don't have these yet, but they are on my watchlist as I think that they have an elegant feel to them. Do you like to use natural and neutral decor or branches in your Fall decorating?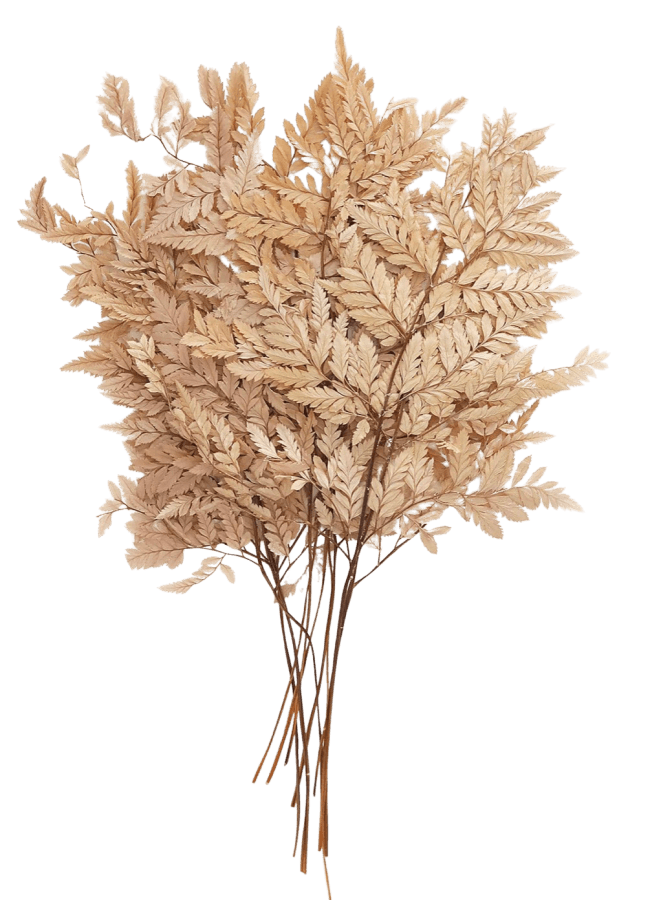 5. Need a steamer for your clothes, curtains, linens, anything else? This travel size steamer is a workhorse and the price is just right. Over on Amazon it has over 80,000 great reviews! I personally have this exact one and love that it can last for a long time without having to be refilled. We took it with us to Florida this summer and it fit perfectly in my suitcase. The compact size is a bonus but the results are the best part.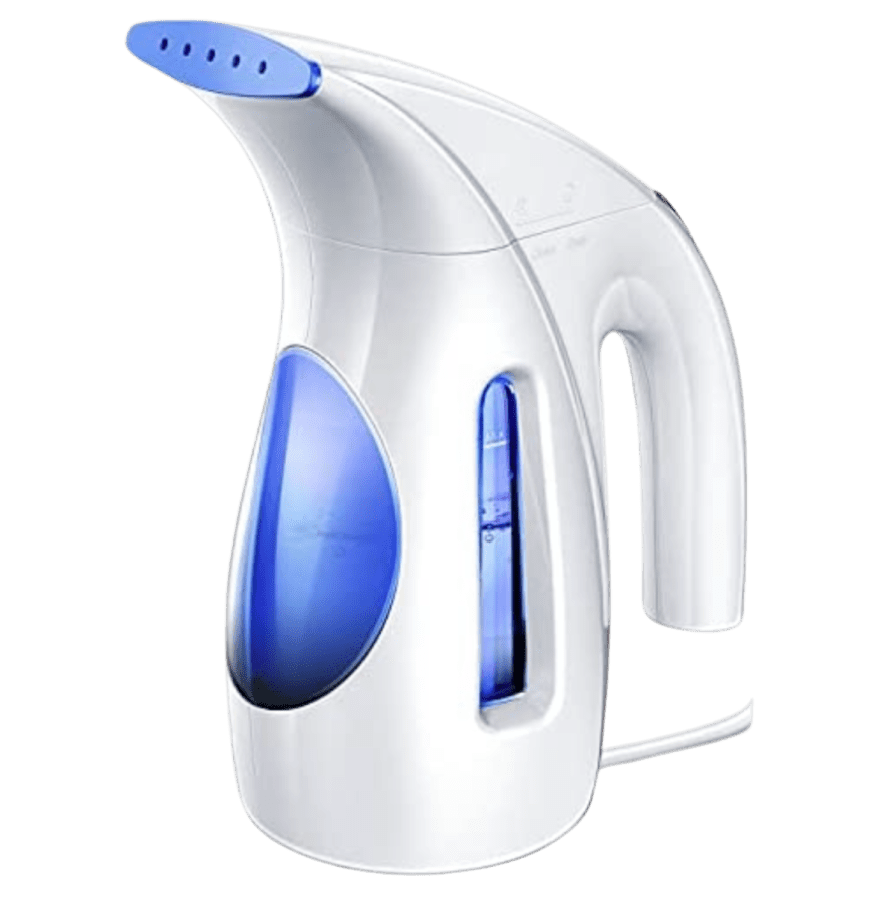 6. SMALL SHOP SPOTLIGHT: This week I want to share the lovely small shop RoundWreath with you all! Meet the owner, Laura. We connected over on Instagram and I featured her gorgeous summer lemon wreath in my summer home tour. Laura was a teacher too so we have bonded over that and our love for the Lord. I adore her Solar Flare wreath shown below and also just purchased this stunning wreath for Christmas! I can't say enough about the quality of her wreaths and the free shipping is a bonus! She has so generously offered you, my readers, 15% off the website, including custom orders (but not wreath subscriptions). Just use THETATTEREDPEW15 at checkout. Amazing, right?! So support a small business while decorating for the seasons!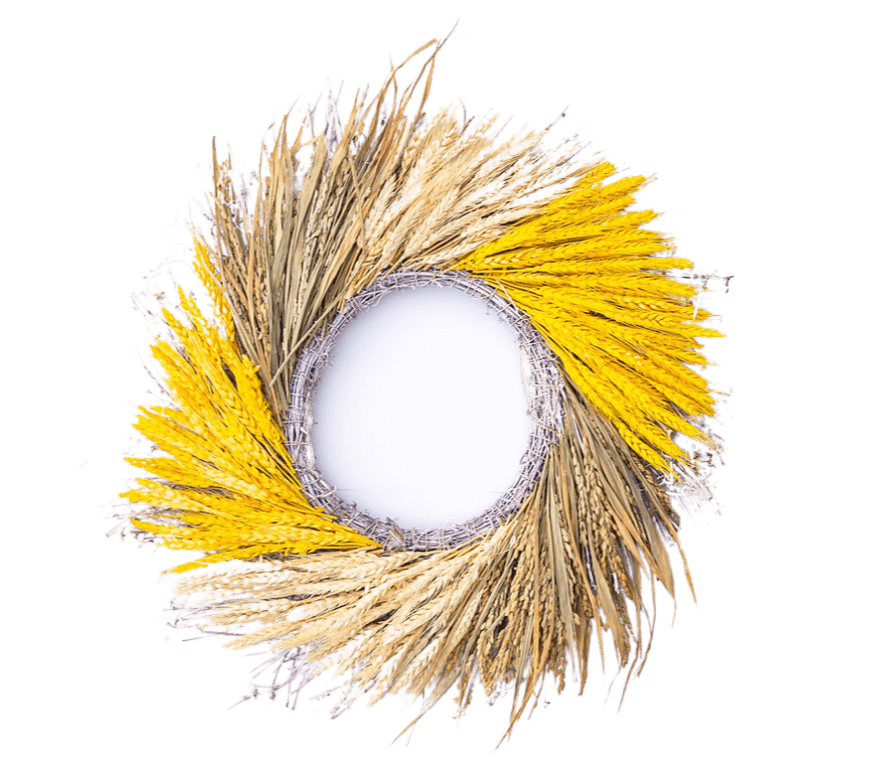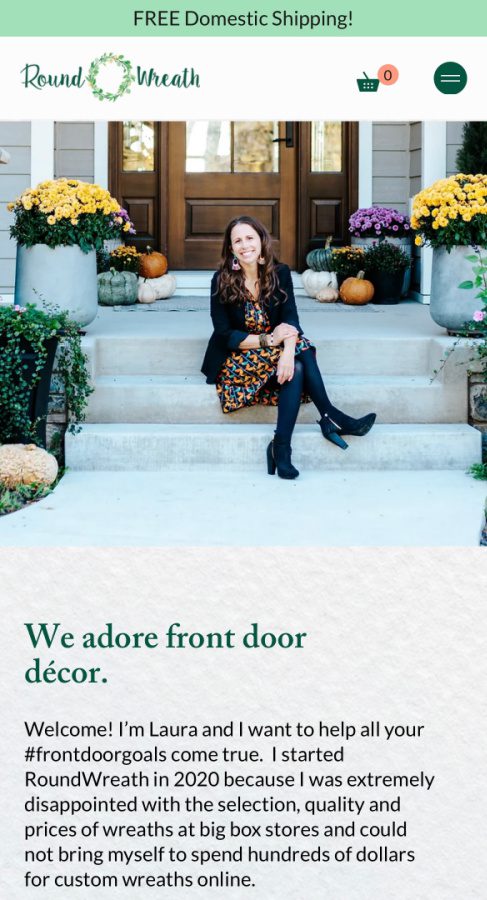 What was your favorite Monday Must Have? I'd love to have you hang out with me some more! Feel free to follow along with me on any of the platforms linked below.
LTK | Facebook | Instagram | Pinterest | Amazon
xoxo,
Kelly