Monday Must Haves Serena & Lily Tent Sale
Welcome to this week's Monday Must Haves, where I share a collection of things that have caught my eye lately. Plus, each week I will be featuring a small shop for you to check out. Nothing is off limits!
*As an Amazon Associate, I earn from qualifying purchases. This post contains other affiliate links too for your convenience. Click here to read my full disclosure policy.
1 // 2 // 3 // 4 // 5 // 6
Monday Must Haves Serena & Lily Tent Sale
This week I am featuring items from the Serena and Lily 70% off tent sale!!! It's no secret I have a crush on this brand and all of their blue and white items, plus I have to say that they have the best sales. Come take a peek at these Monday Must Haves!
This darling little cobalt blue lamp with its scallop shade jumped out at me as I was looking through the Serena & Lily tent sale items. It is so cute and would look cute bedside or on a buffet in an entry. So many options. A timeless and classic style!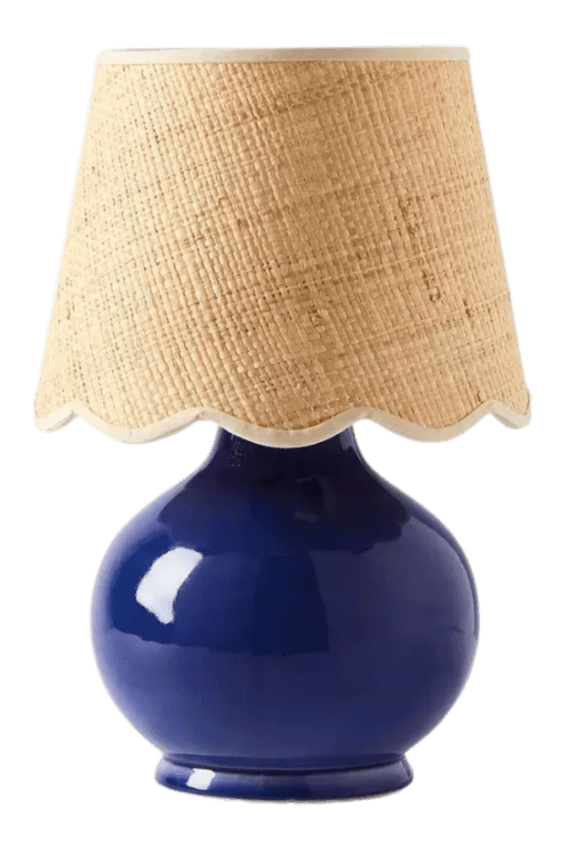 2. Have you seen these hanging rattan chairs? I think they look like so much fun and offer a relaxed beachy feel that I love. They are not cheap so snagging them while they are on sale is a must. How fun would these be hanging from a pergola or front porch?!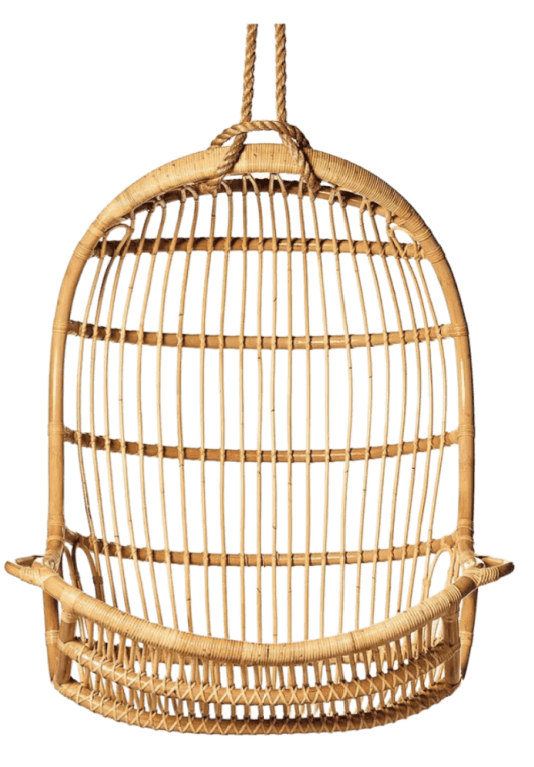 3. Where are my gingham fans at? This Hyannis blue and white gingham sheet set looks so comfy and soft. They would be so pretty on the bed I am sharing today as well. A Monday Must have splurge for sure but I can say for sure that sleeping on high end sheets does make a difference! Love that these are part of the sale, might have to add these to our collection. Sheets are a staple, right?!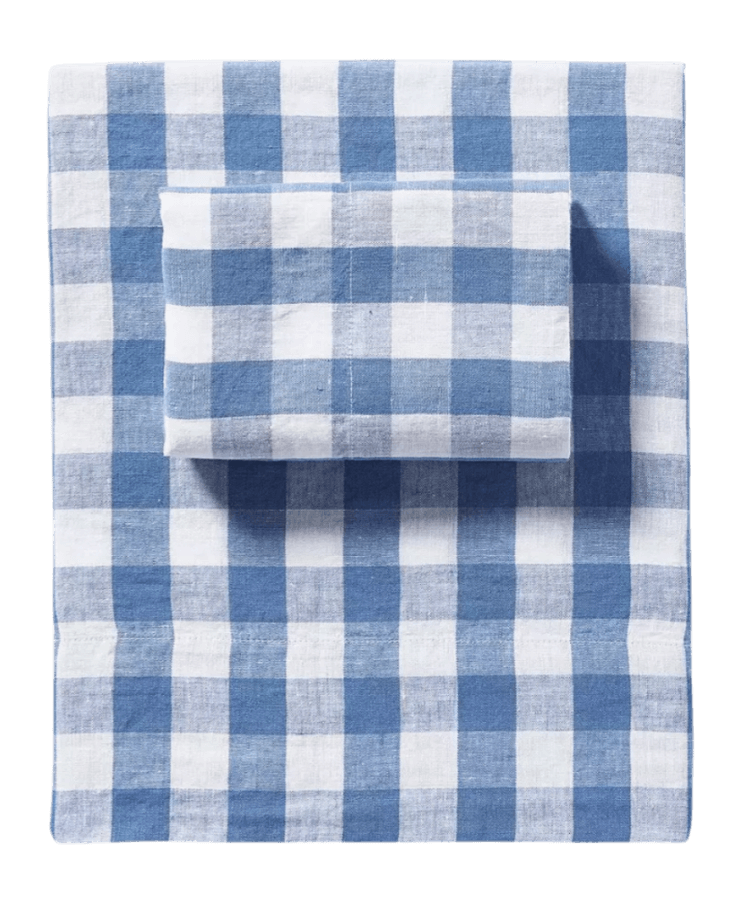 4. I have had a crush on this blue and white Serena & Lily wallpaper for a long time now! I had planned to add it to our downstairs bathroom in our former house bit then we moved. So now I am looking to add it somewhere in this home. Still trying to figure out the right spot though. Where would you add it in your home?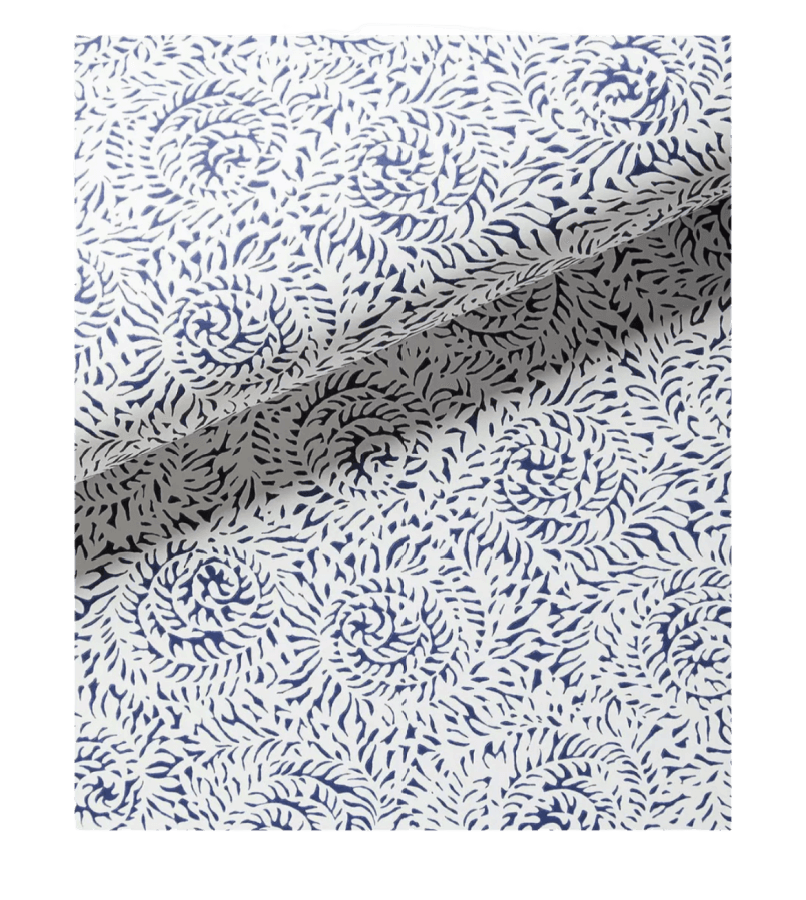 5. This gorgeous Del Rey Wicker bed is my final Monday Must have from the Serena and Lily tent sale! This rounded headboard and braided detail fives this wicker bed an updated look. I adore the texture and the coastal vibes it offers. It would elevate any space. Now if I could just talk my husband into getting it for our room!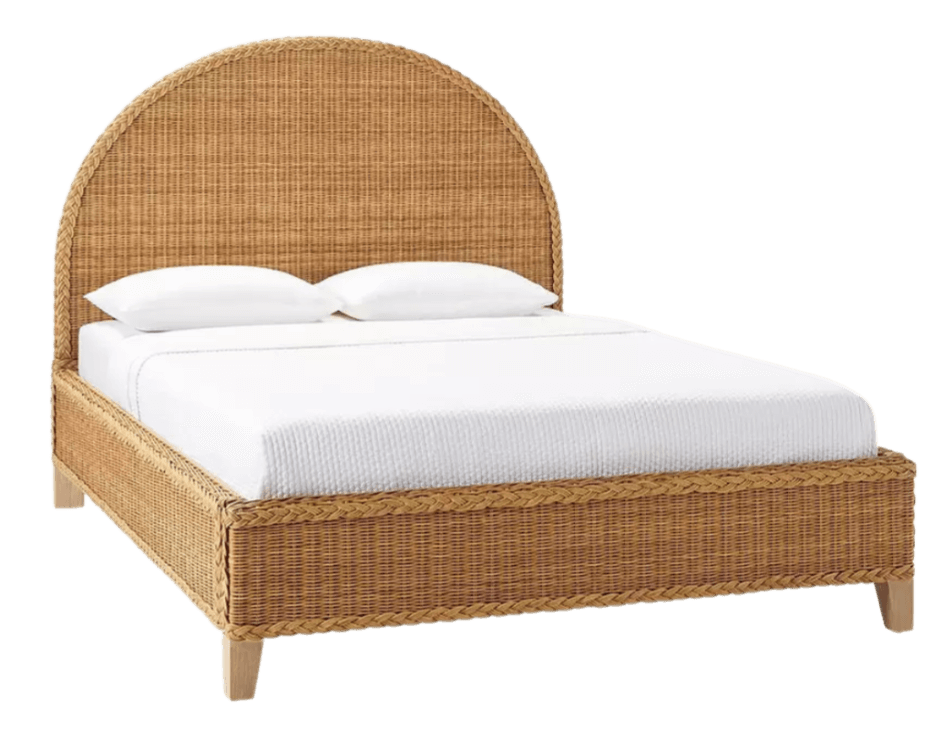 6. SMALL SHOP SPOTLIGHT: This week I want to share an ETSY small shop called KSLHomeDecor owned by Kathy Landis. I love to shop for pillows on ETSY because they are custom made and come in all shapes and sizes. I recently found this shop and fell in love with her assortment of fabrics and her ratings! This blue and white chinoiserie pillow cover caught my eye. I love the mix of blues. Stop by and give her shop some love if oyu are in the market for some new custom pillow covers.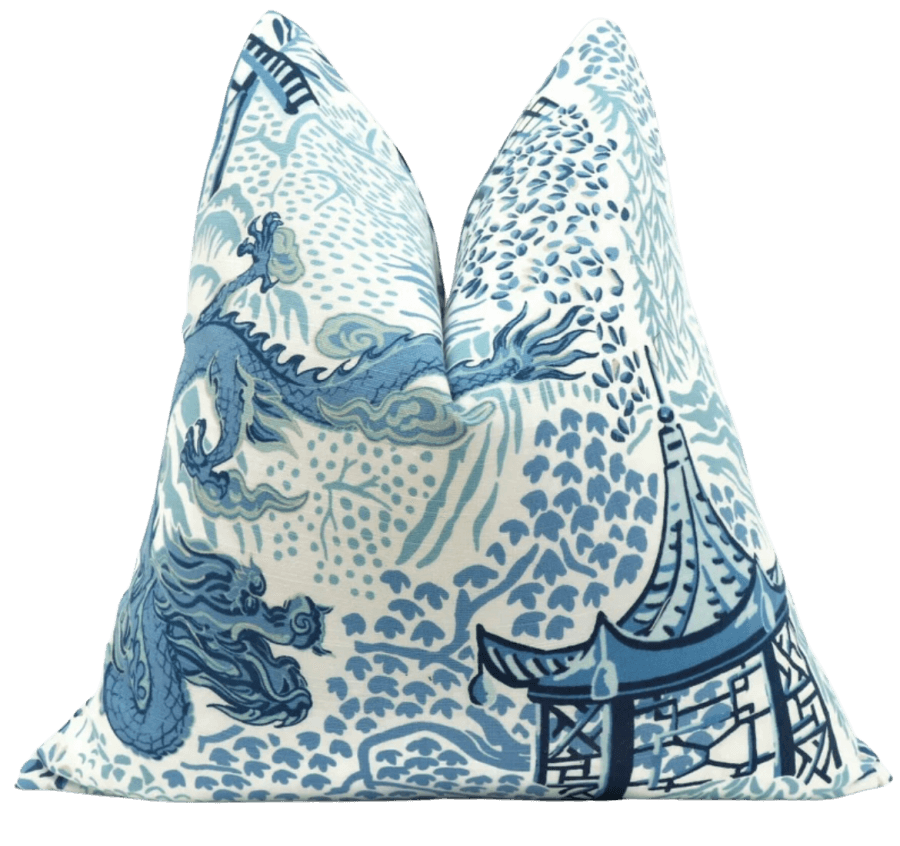 Monday Must Haves Serena & Lily Tent Sale
You can see all previous Monday Must Haves here!
I'd love to have you hang out with me some more. Feel free to follow along with me on any of the platforms linked below.
LTK | Facebook | Instagram | Pinterest | Amazon
xoxo,
Kelly