Welcome Home Saturday Fun News
Hello friends! Welcome to this week's edition of Welcome Home Saturday, a weekly series where several of my friends and I gather every Saturday on our blogs to share what is inspiring us around the web. Plus, catch a peek into what's been happening with me lately.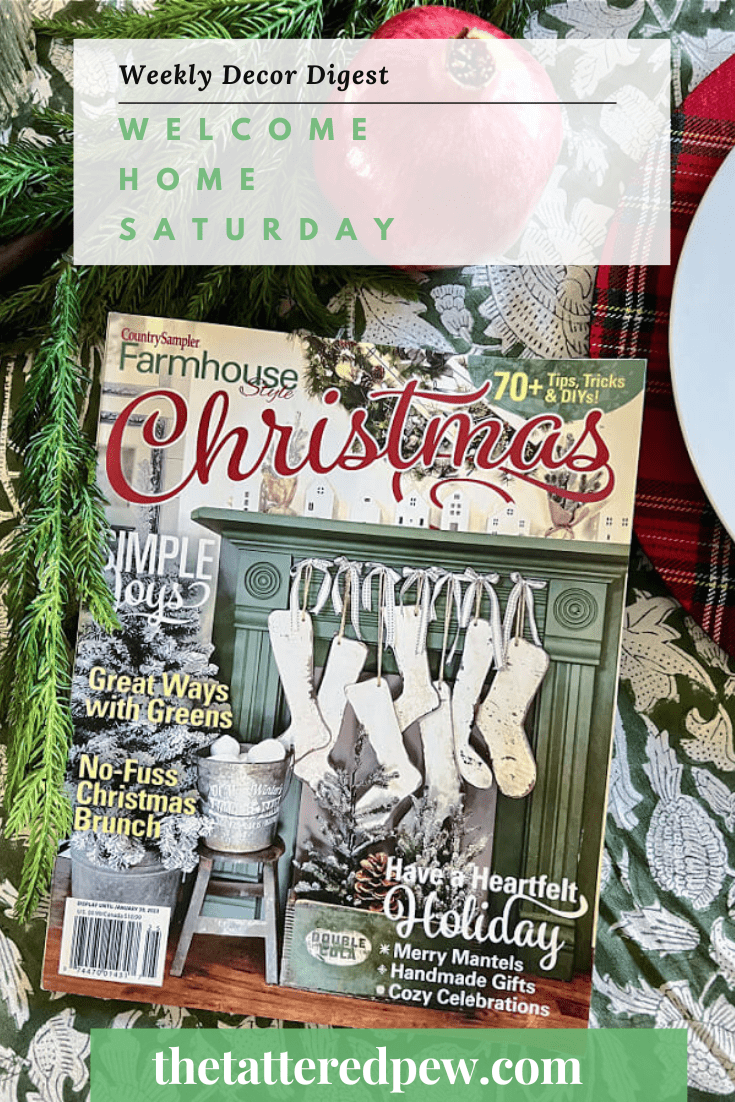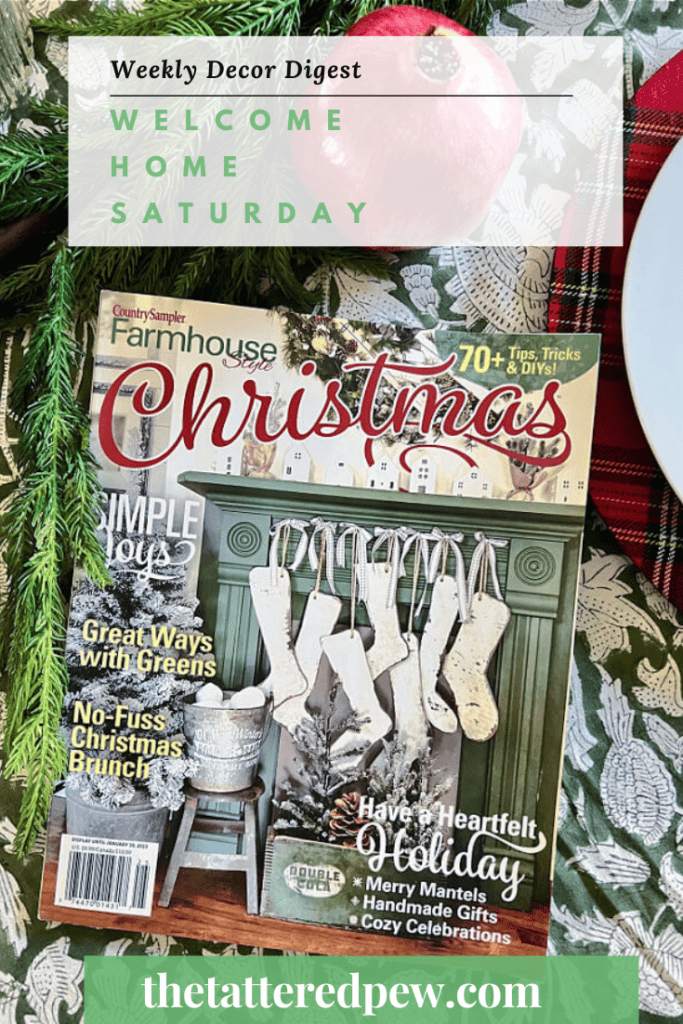 *As an Amazon Associate, I earn from qualifying purchases. This post contains other affiliate links too for your convenience. Click here to read my full disclosure policy.
Welcome Home Saturday : Fun News
I have some fun news to share with you all today!
Next week I will be heading to Los Angeles for the Amazon Creator's Summit! I fly out on Wednesday and will be at the conference Thursday and Friday and then guess what, my family will be joining me in Los Angles on Friday!
Our 13 year old Grace, is playing in a basketball tournament with her team in Orange County. So we plan to watch her and her team and also pop over to Disneyland.
A lot of fun in the works for all of us!
I am also so pumped because I am getting to room with my long time blogging bestie Brendt, from She Gave It a Go before my family arrives. She is flying in from Alabama and I am flying in from Colorado. If you want to follow along with us we will both be sharing on our Instagram stories. (Find me HERE on IG and Brendt HERE on IG)
More Fun News
In other fun news some of you may remember when I told you all about our house being featured in Country Sampler Farmhouse Style's Christmas edition. Well I finally have some of the pictures to share with you all!
I'm still pinching myself that our home and my family is featured in such an awesome magazine. It's been fun to hear from friends and family all over who have seen the magazine in their grocery stores or Barnes and Noble!
Have you seen it yet?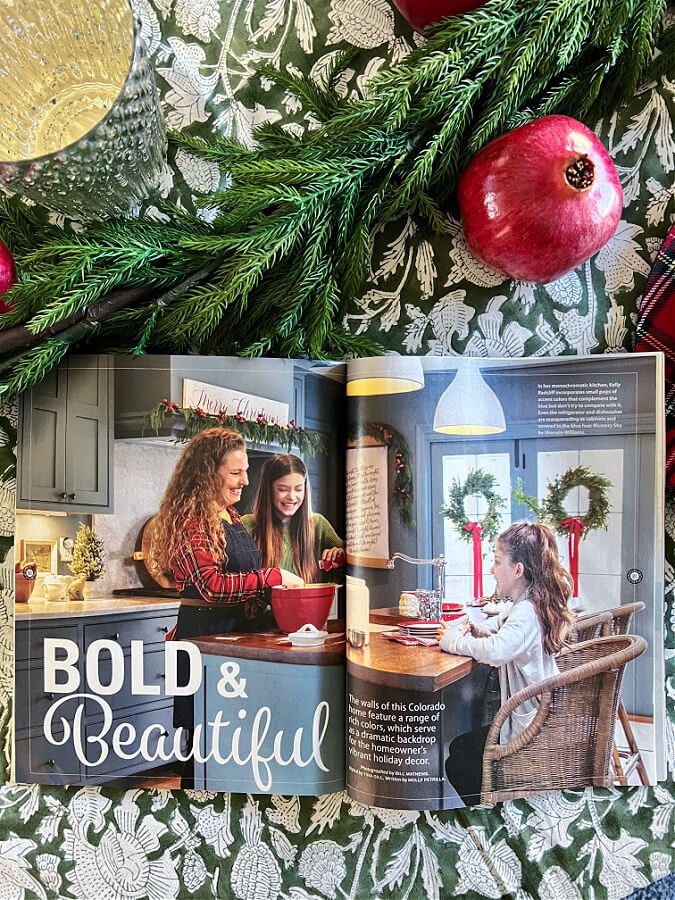 DIY Christmas Countdown Boxes
Last week I shared a guest post over on the Miss Mustard Seed Milk Paint blog. It was all about painting boxes for a Christmas countdown.
Here is a peek at them!
If you have time to stop over there and visit and maybe even leave a comment, I would be so thankful! See more of this fun project here!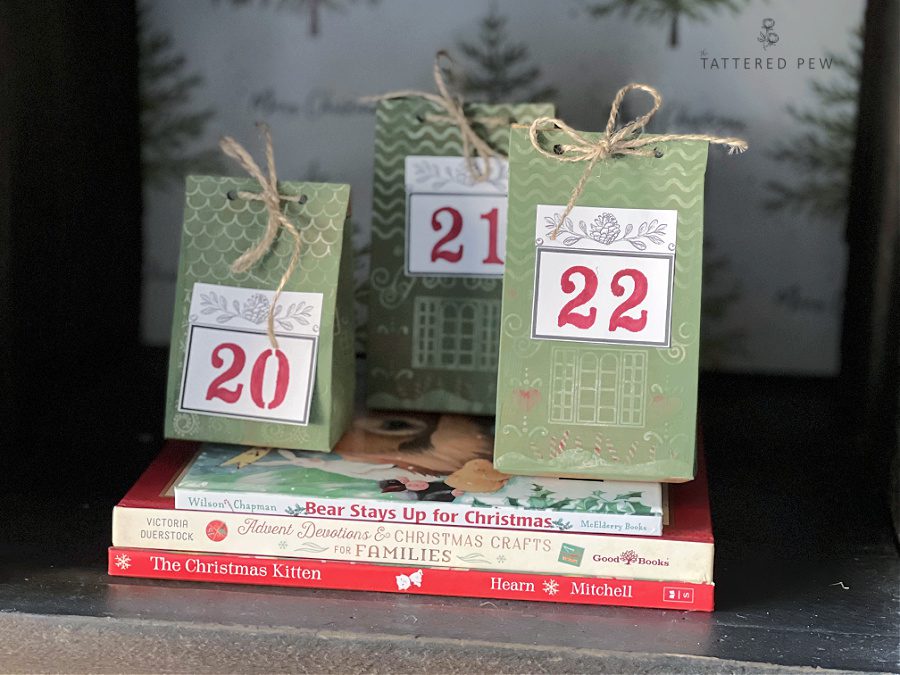 This Week On The Blog
This week on the blog was a busy one as I finished up my 10 Days of Christmas Decorating series. I had a lot of fun joining 9 of my friends who also shared 10 days of Christmas posts. Did you see any of them? I hope you enjoyed them and I hope they were helpful.
Here is Day10 and in this post you can find the other 9 days linked as well if you are interested. They are all posts that should help inspire you with your Christmas decorating!
Then on Monday I did Monday Must Haves for a Charcuterie board and shared some great
Oh and did you see that I shared some free Thanksgiving place cards? Sure did, and if you are a subscriber then you already have access! The password to my printables library is in every email I send at the very bottom.
And if you aren't receiving my emails, then you can sign up here for access!
Links and Loves
I have some fun links to share with you all today. Did you know if you click a shopping link in one of my posts and buy something (even if it's not the same item I have linked) I earn a commission? Pretty awesome right? I am always thankful when you shop through my links. It helps keep this little blog afloat.
Gift Guides for Everyone on Your List
Have you seen my gift guides yet?
I have rounded up a bunch of different gift guides from kids to adults all in one spot. Visit all of my guides and let me help you find that special gift!
Coming Up On the Blog
So I can hardly wait for next week!
Of course I will have my usual Monday Must Haves but…
Next week I will also be sharing a first peek at our dining room and kitchen decorated for Christmas! My awesome mom came over last week and helped me get it all ready. We had a lot of fun! Here is a peek at our dining room with the tree in the distance.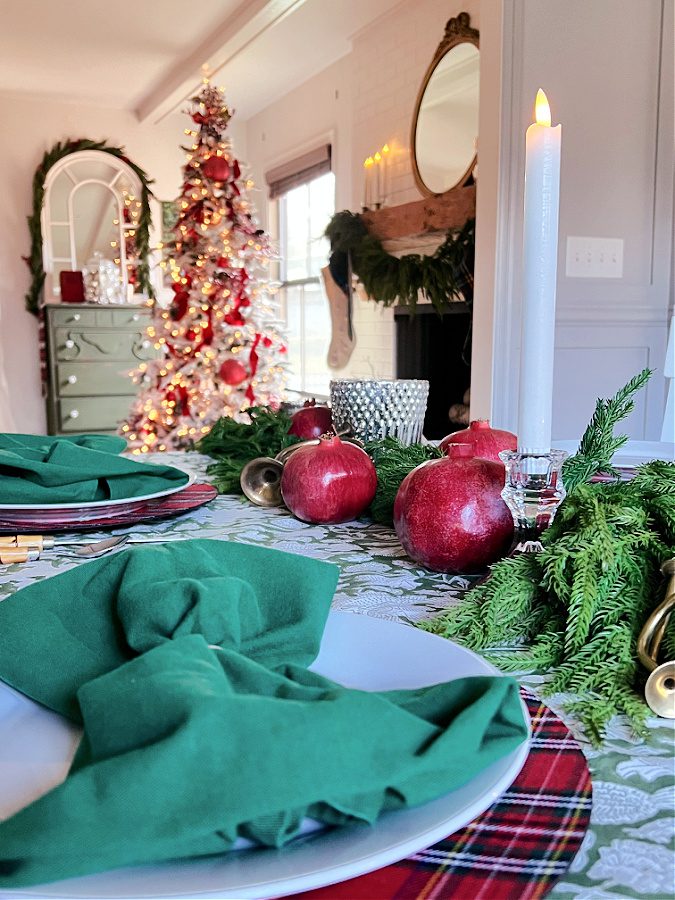 Welcome Home Saturday Fun News
I always love Saturdays because I get to see what my friends have been up to over on their blogs!
Plus, each week we have a new blogger join us as a guest. This weekend we have Cindy from County Road 407. Cindy is a lot of fun and has such a lovely style. I always look forward to seeing her home and how she decorates it. Make sure to visit her post below all about simple ways to create a Thanksgiving table!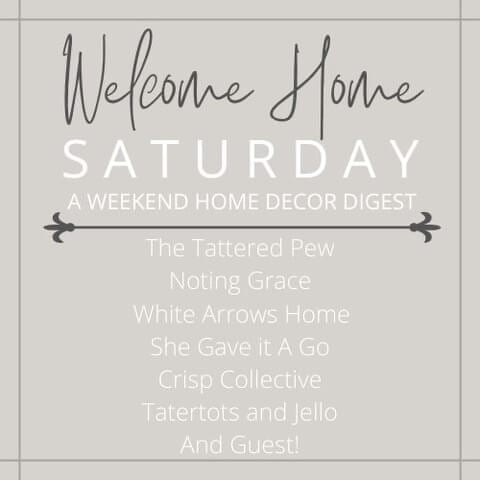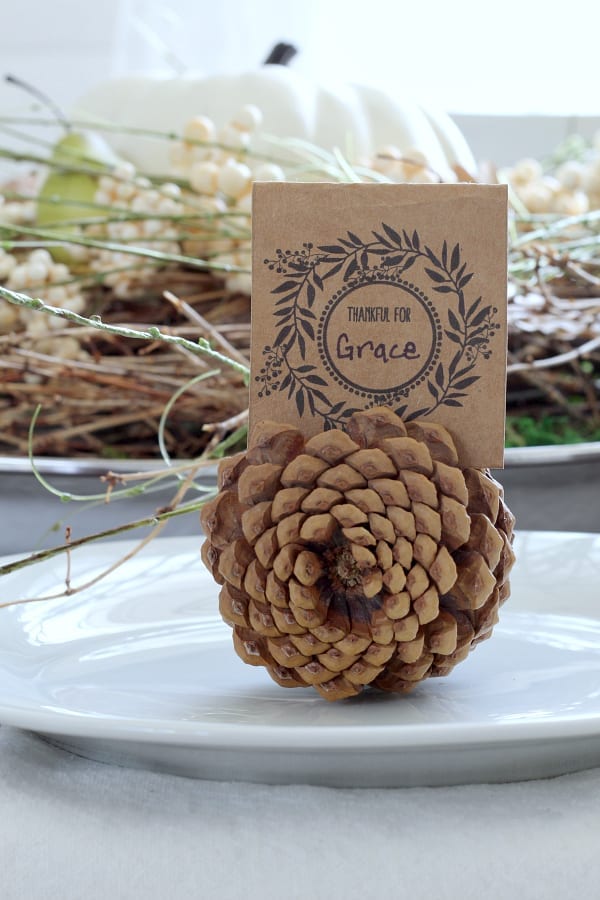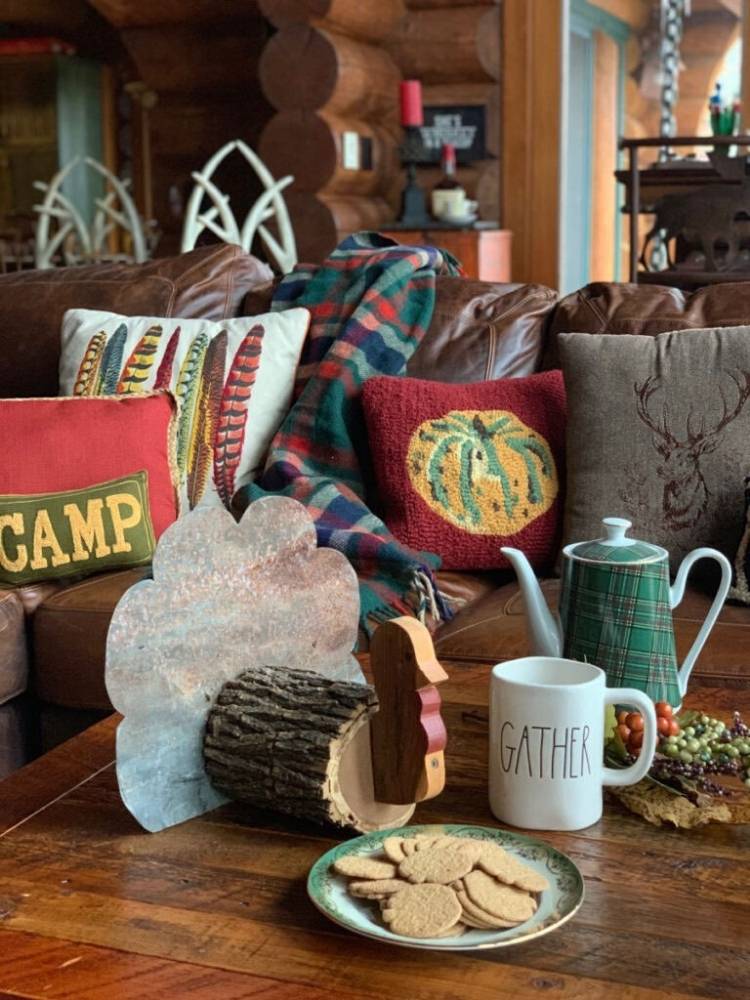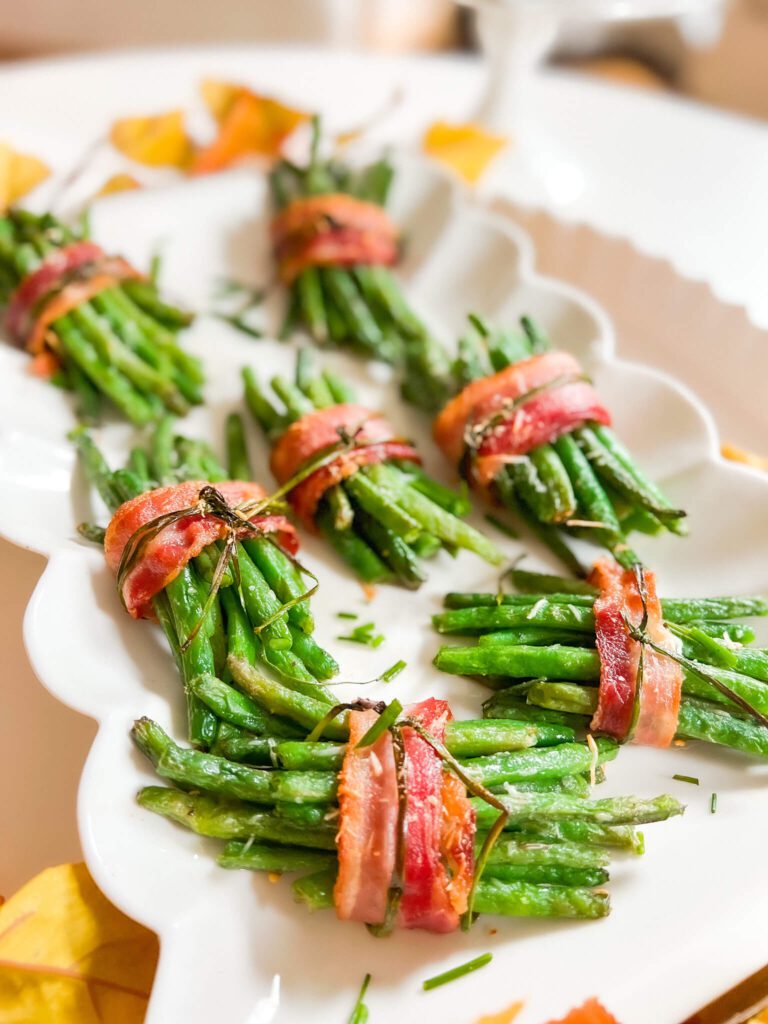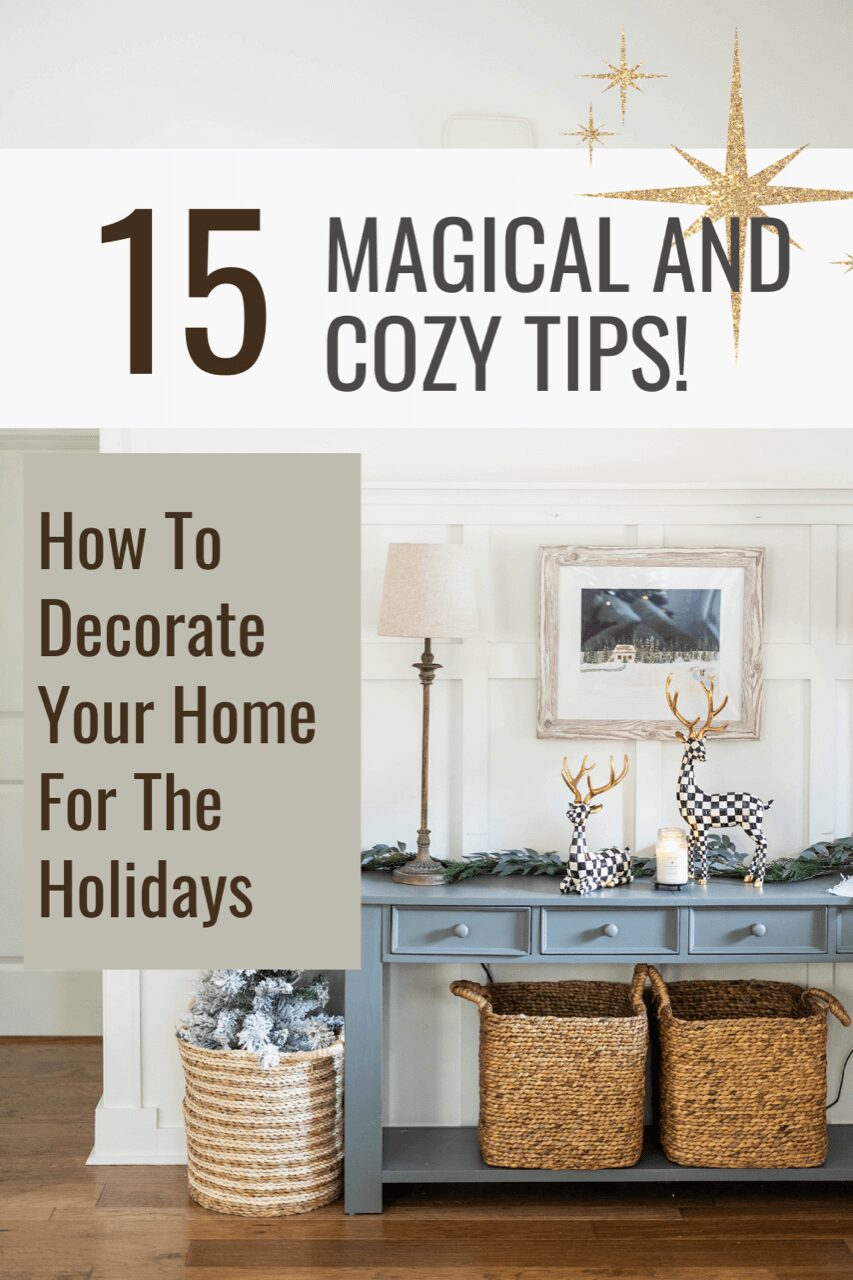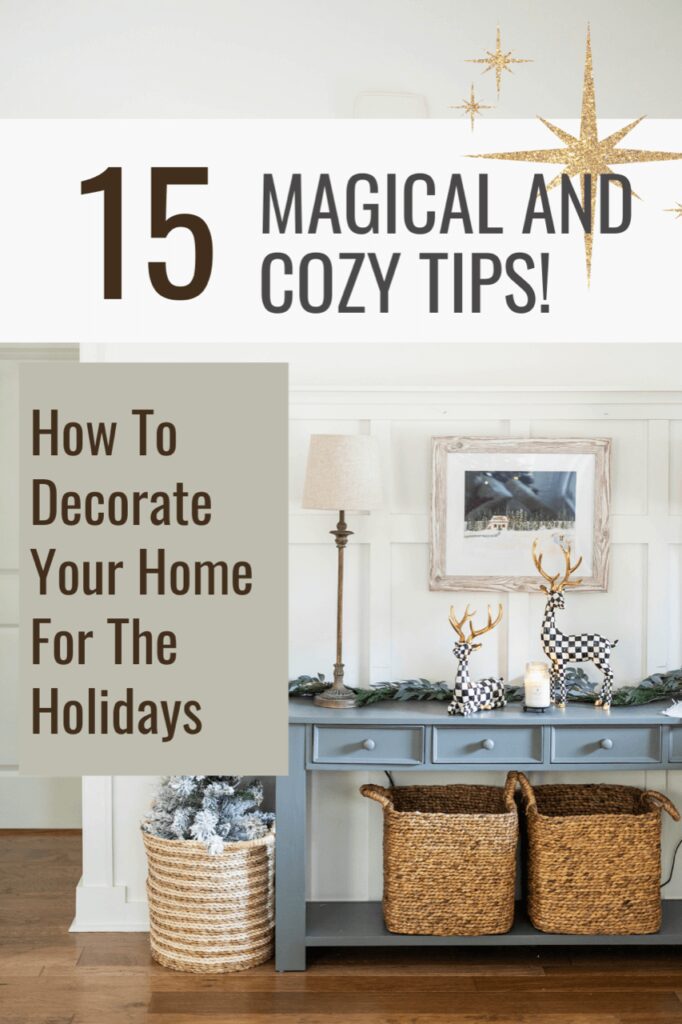 I'd love to have you hang out with me some more! Feel free to follow along with me on any of the platforms linked below.
LTK | Facebook | Instagram | Pinterest | Amazon
xoxo,
Kelly