Monday Must Haves : Gold Kitchen Accessories
Welcome to this week's Monday Must Haves, where I share a collection of things that have caught my eye lately. Plus, each week I will be featuring a small shop for you to check out. Nothing is off limits!
*As an Amazon Associate, I earn from qualifying purchases. This post contains other affiliate links too for your convenience. Click here to read my full disclosure policy.
1 // 2 // 3 // 4 // 5 // 6
Monday Must Haves Gold Kitchen Accessories
Lately I have been attracted to all things gold and noticed that I had a lot of gold in our kitchen. So I thought if I was crushing on gold kitchen accessories you just might be too!
This Monday Must Have is starting off strong with this beautiful gold colander! I'm not great in the kitchen so sometimes I feel like if I have pretty kitchen accessories then it will get me more in the mood to cook. A girl can dream, right?! I would even be apt to leave this beauty out on display!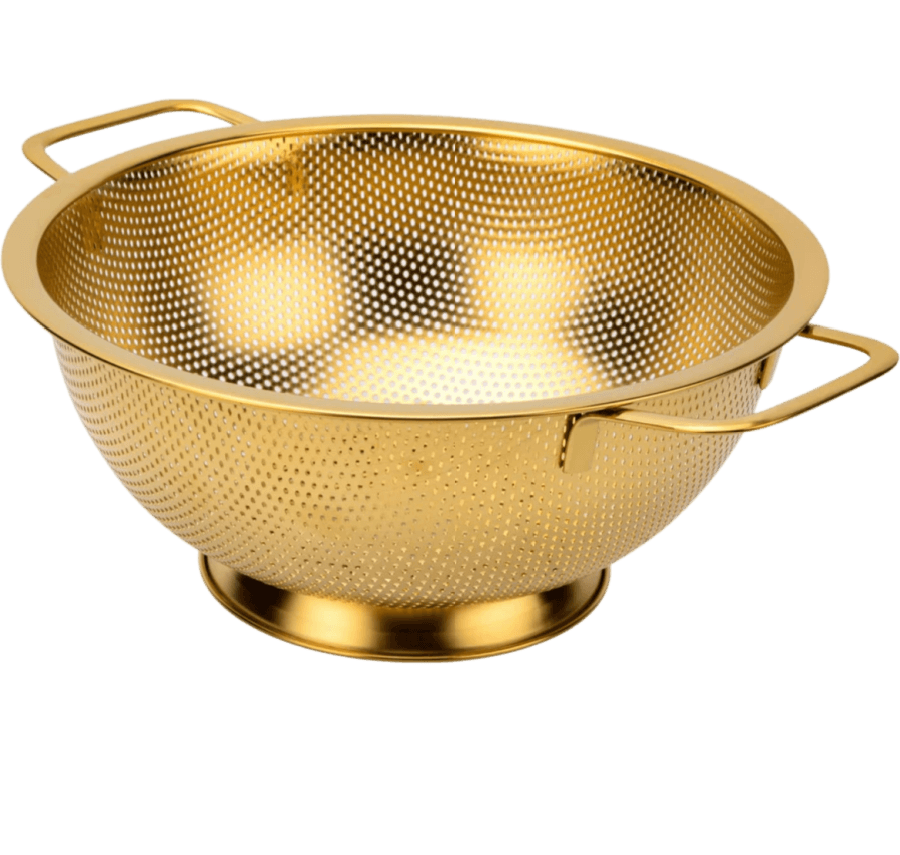 2. Is it wrong to get excited over kitchen accessories? I hope not because these olive oil dispensers are my latest Amazon purchase and I adore them! I filled mine with olive oil and avocado oil and they are setting on our range currently. This set of two bottles comes with a funnel for easy pouring, several labels so you can decide what to fill them with and weighted gold pouring spouts. My favorite on today's must have list! You can see theme here up close in my Amazon Livestream!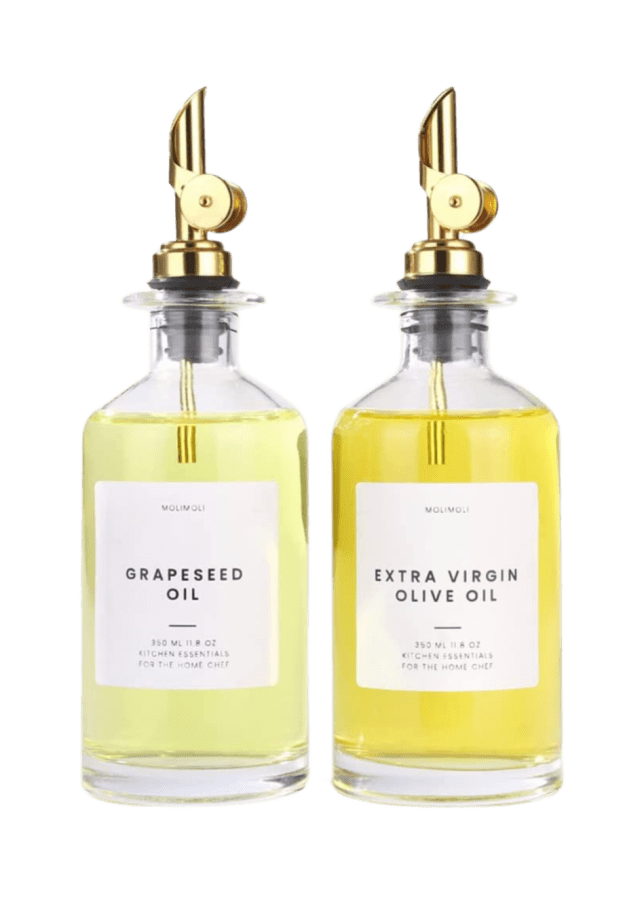 3. This gold painted cookbook easel is just under $9 and one of the best little accessories we have in our kitchen. It proudly displays all the cookbooks I don't use! ha ha But seriously, how cute is this little guy? It would be great for art as well. I also think it would make a great gift accompanying a cookbook!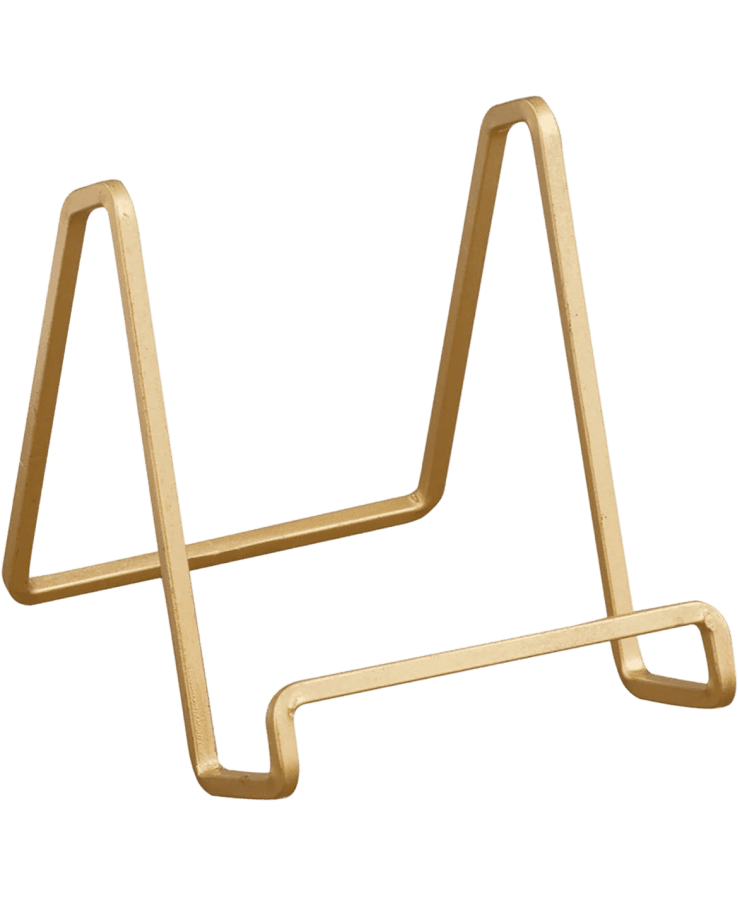 4. So I have shared these magnetic measuring spoons before but had to share them again because they are so much fun! We have these and love them. I always seem to lose our measuring spoons in our drawers, but ever since these I haven't lost them! It's the little things, right?! Anyways these also make great hostess gifts and are super cute tied to a cookbook as well!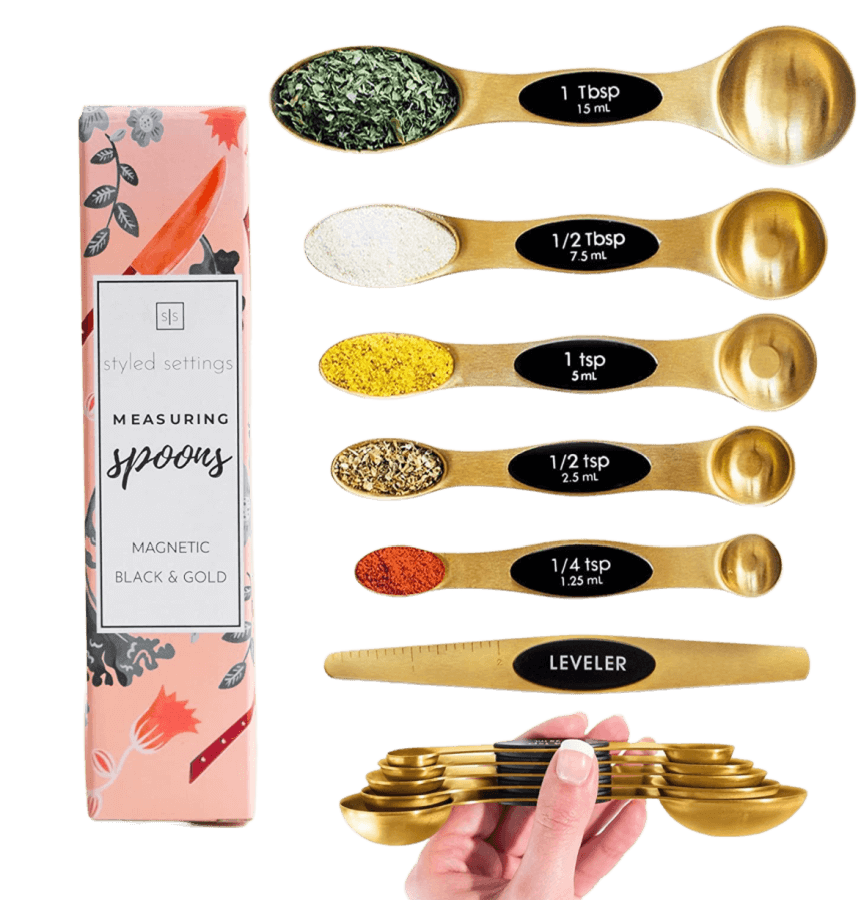 5. If you follow me on social media or watch my Amazon Livestreams then you have seen this final kitchen accessory. This marble salt cellar comes with this darling gold spoon and is just so pretty in person. It is heavy marble and looks pretty alone or grouped with other items. Mine is now grouped with the olive oil dispensers I shared above. If you follow me on Instagram I will be sharing it on a reel over there later today!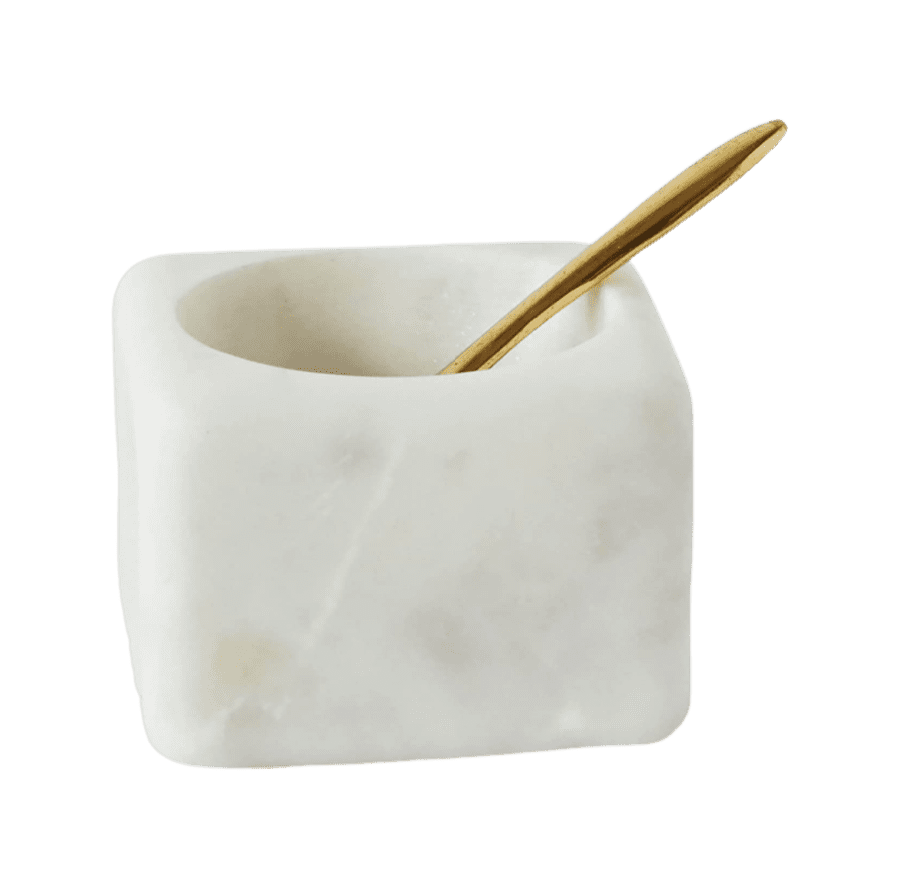 6. SMALL SHOP SPOTLIGHT: This week I want to share a local small shop here in Colorado called Blush Boutique Co. This woman owned and run business has a lovely assortment of clothes, accessories, books, home goods and more. The girls and I popped in to their Fort Collins location to pick up a few gifts for Easter and instantly fell in love. However, I just found out that they are closing the Fort Collins location and just plan to have their shop in Greeley now. A darling boutique that you can even shop online!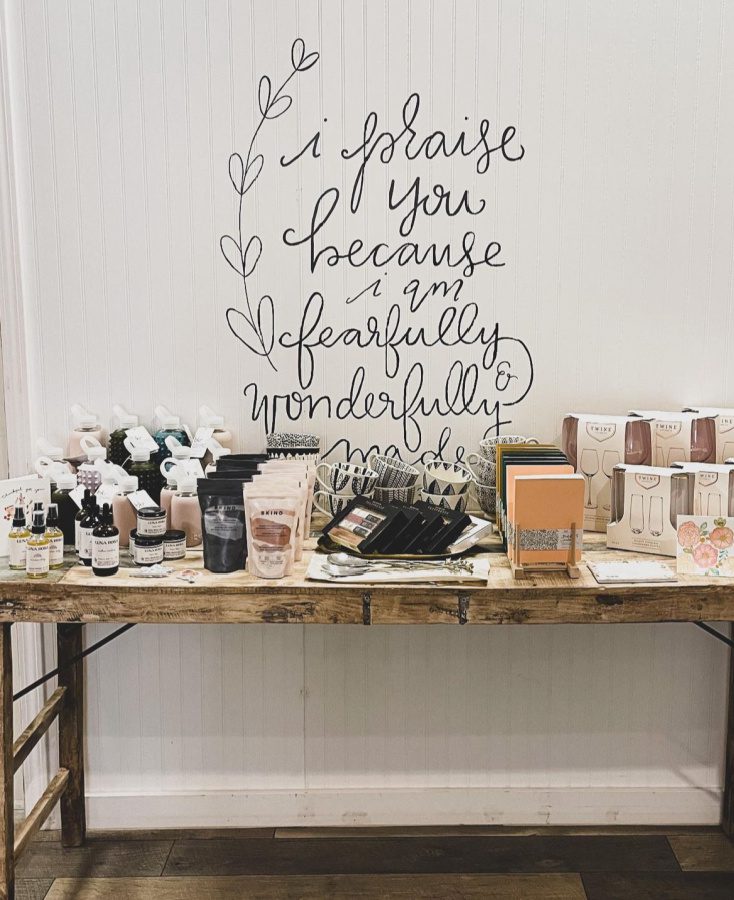 Monday Must Haves Gold Kitchen Accessories
You can see all previous Monday Must Haves here!
And if you love gold and other fun kitchen finds you can shop my Kitchen Idea List HERE or this gold kitchen finds picture HERE!
I'd love to have you hang out with me some more. Feel free to follow along with me on any of the platforms linked below.
LTK | Facebook | Instagram | Pinterest | Amazon
xoxo,
Kelly