Tuesdays With Tracy April
Hi Friends,
This is Kelly's mom back to visit with an April Tuesdays with Tracy. Things are slowly beginning to green up here in between the snow and the rain. We have been doing some spring clean up in the yard and looking forward to warmer weather.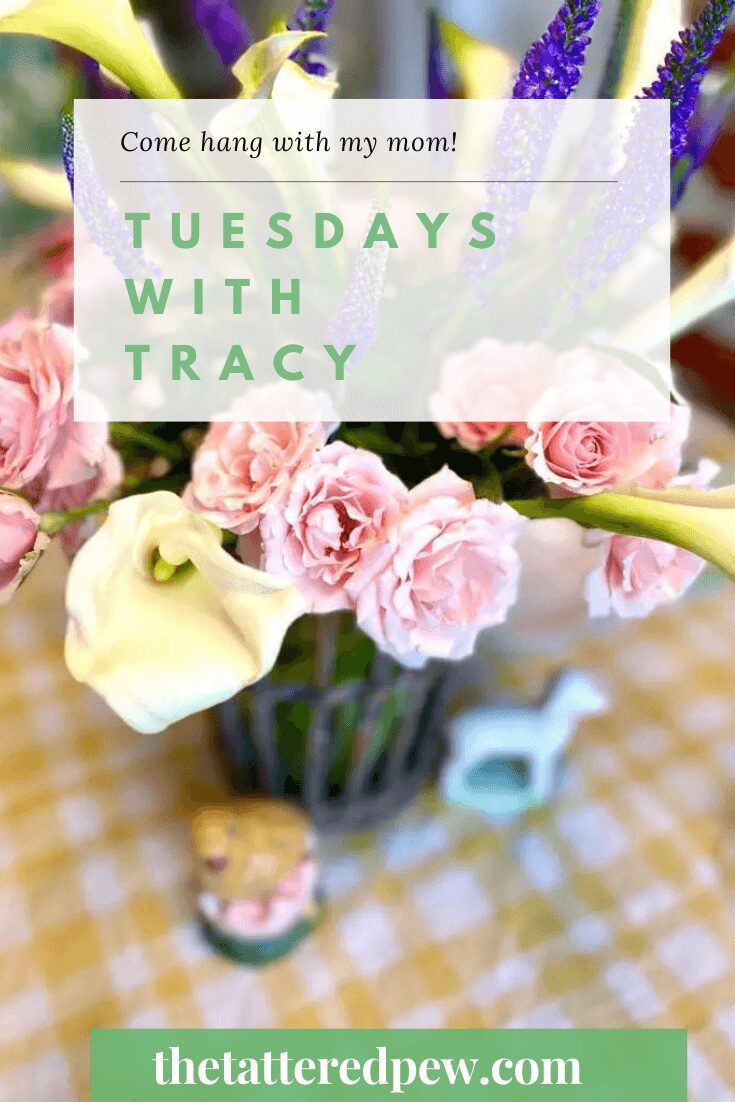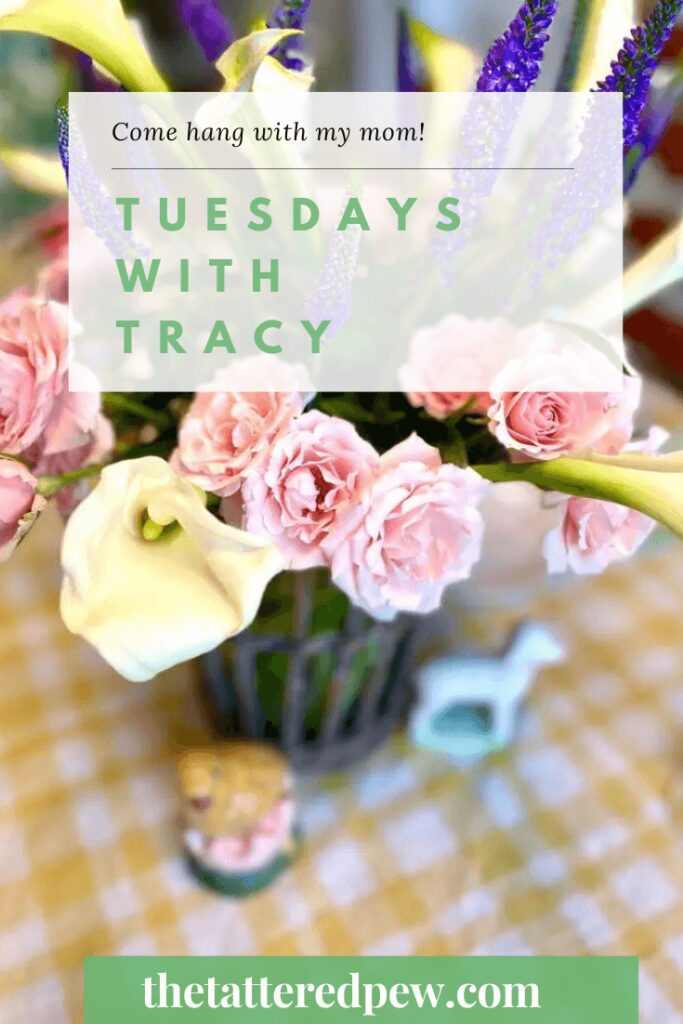 *As an Amazon Associate, I earn from qualifying purchases. This post contains other affiliate links too for your convenience. Click here to read my full disclosure policy.
A Look Back at Easter
We had a wonderful Easter. One of the highlights was the baptism of our oldest grandson, Easton. Hallelujah!
Then we hosted a potluck family brunch and Easter egg hunt. I always try to set a whimsical table for the children, but actually I always love a bit of whimsy too.
Below are photos of the table setting. I just set it for six but we actually expanded the table and had twelve seated.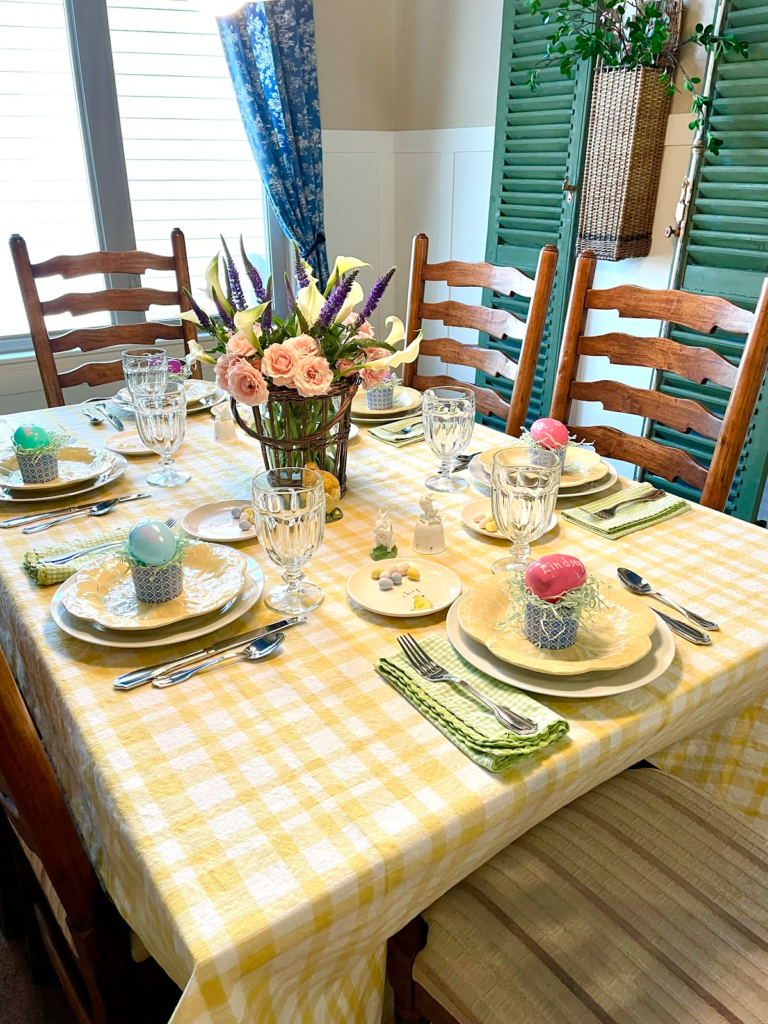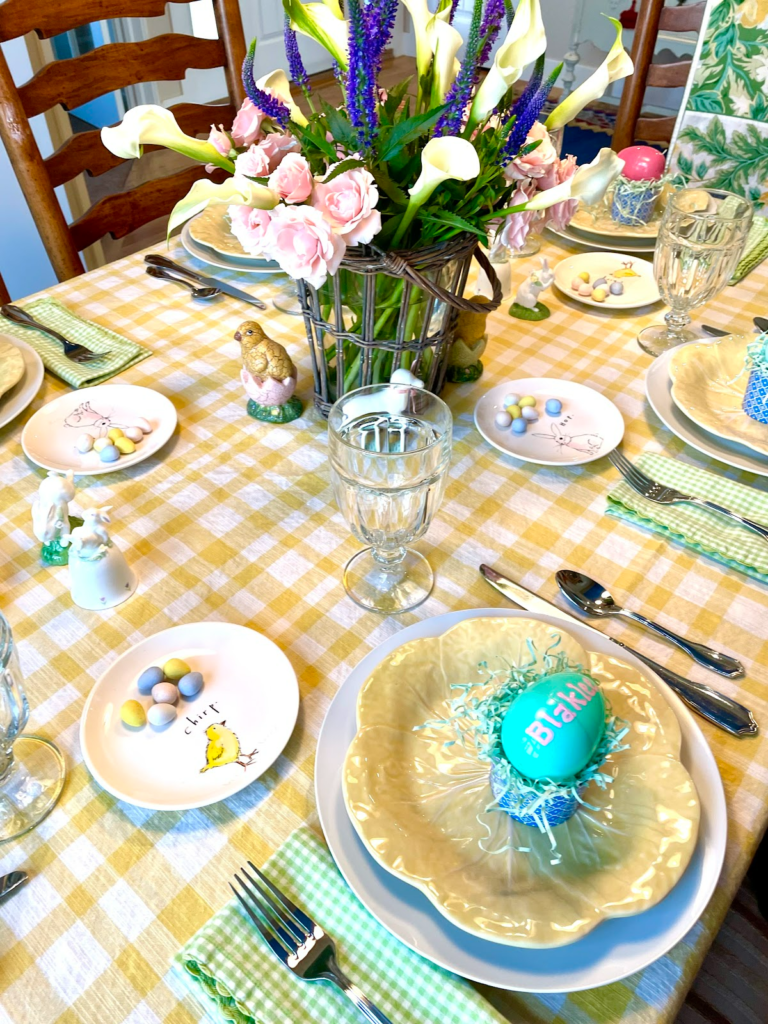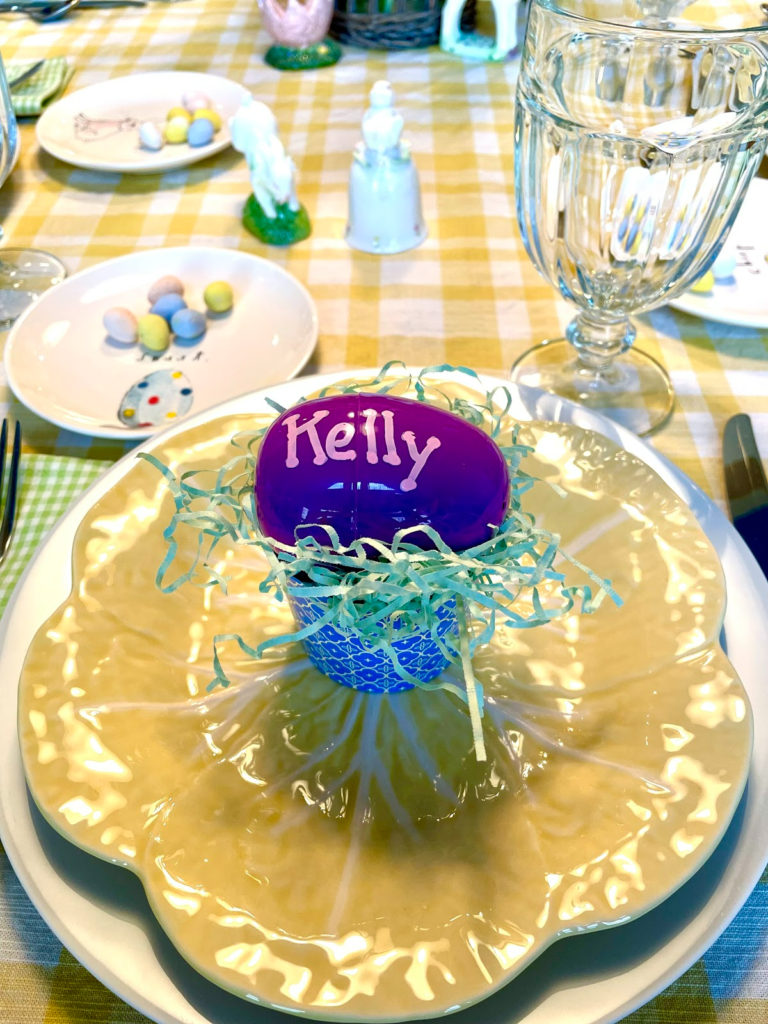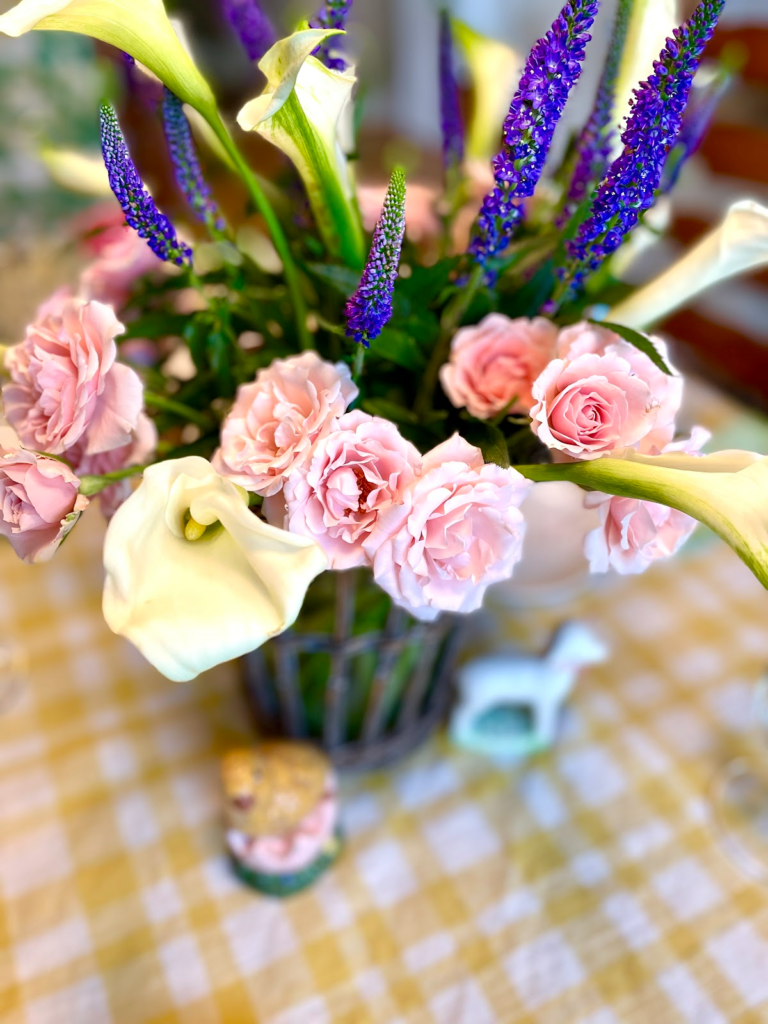 I found the yellow Bordallo Pinheiro plates at a flea market, as well as the basket vase on a different occasion. The eggs contain scripture verses of the Easter story as well as serving as names for seating. The eggs are nested on paper cupcake holders. I will post links for similar items.
And on a totally different subject…
Decorating with a touch (or a lot!) of Black
I saw this statement posted on Instagram tother day.
" EVERY ROOM NEEDS A TOUCH OF BLACK, JUST AS IT NEEDS AT LEAST ONE ANTIQUE PIECE"
And as I looked around my house, I actually fit into that mold… somewhat. Ha!
Years ago I actually had a dark charcoal nearly black sofa and chair in my formal living room. We no longer have a formal living room as we now have a great room with the kitchen and living area all together.
Below are some black stools at the island. (This is not my dream kitchen. I am drawn to white/cream cabinets and lighter countertops. But I am content. I could remodel but I would rather travel!)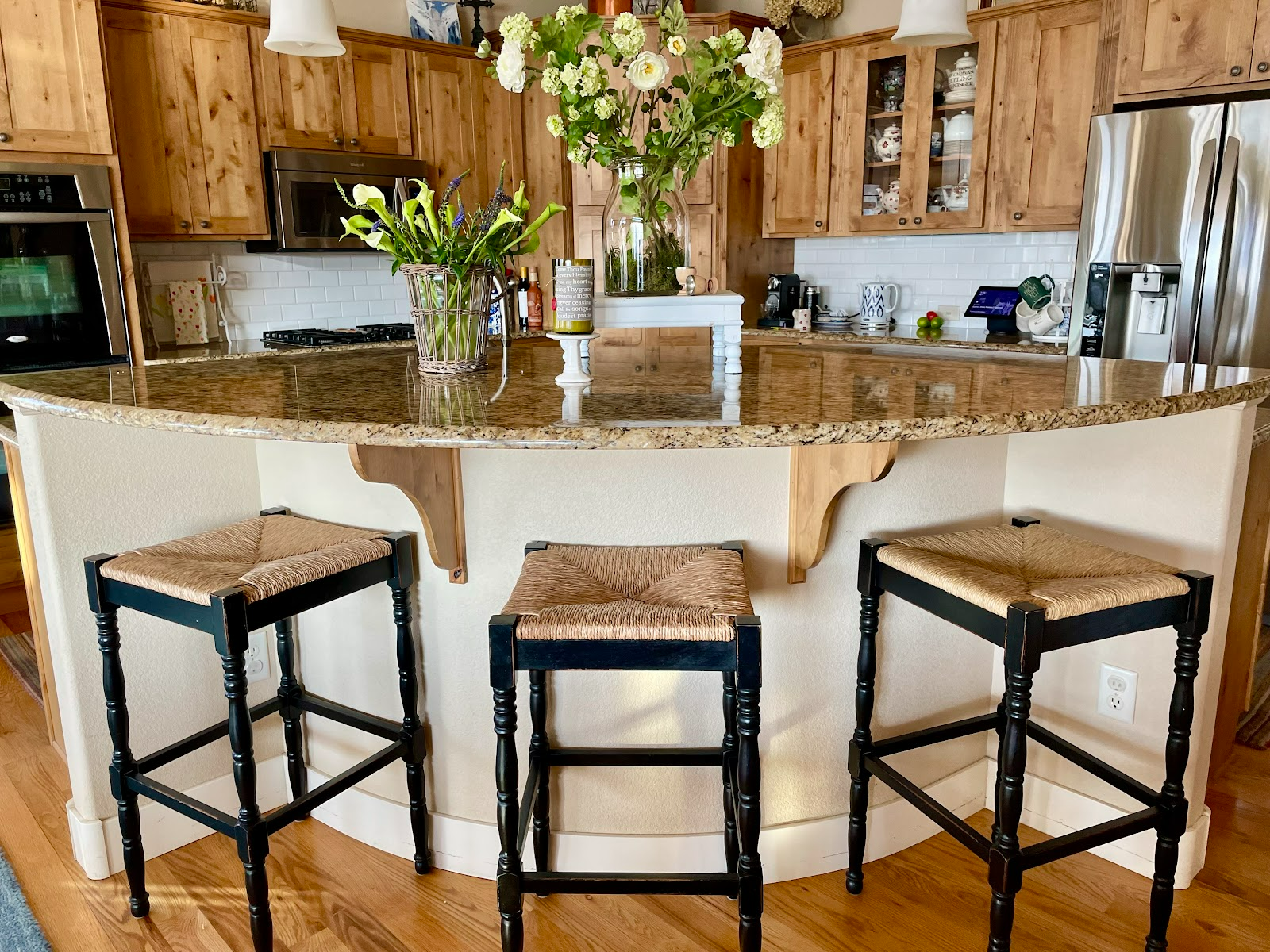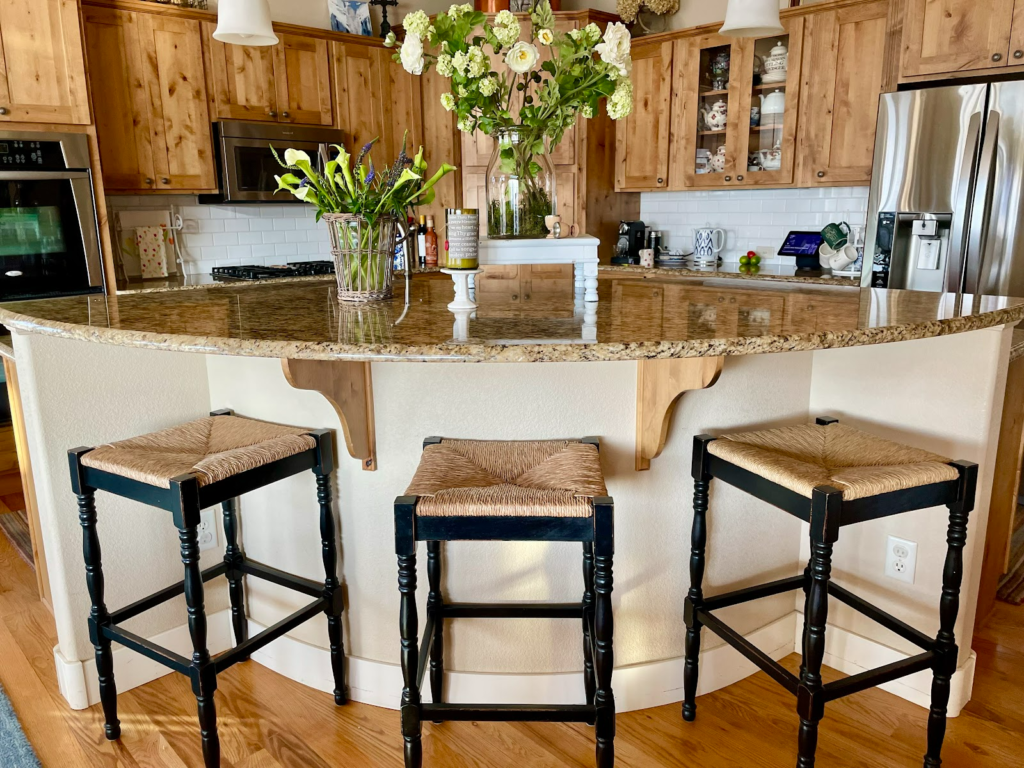 Right next to the kitchen is our eating area. As you can see below I have a black chalkboard in an antique frame, an old black shutter, black frames, and even black cushions on the chairs.
Gosh, I didn't plan on all that black but it's just a collection of things from through the years.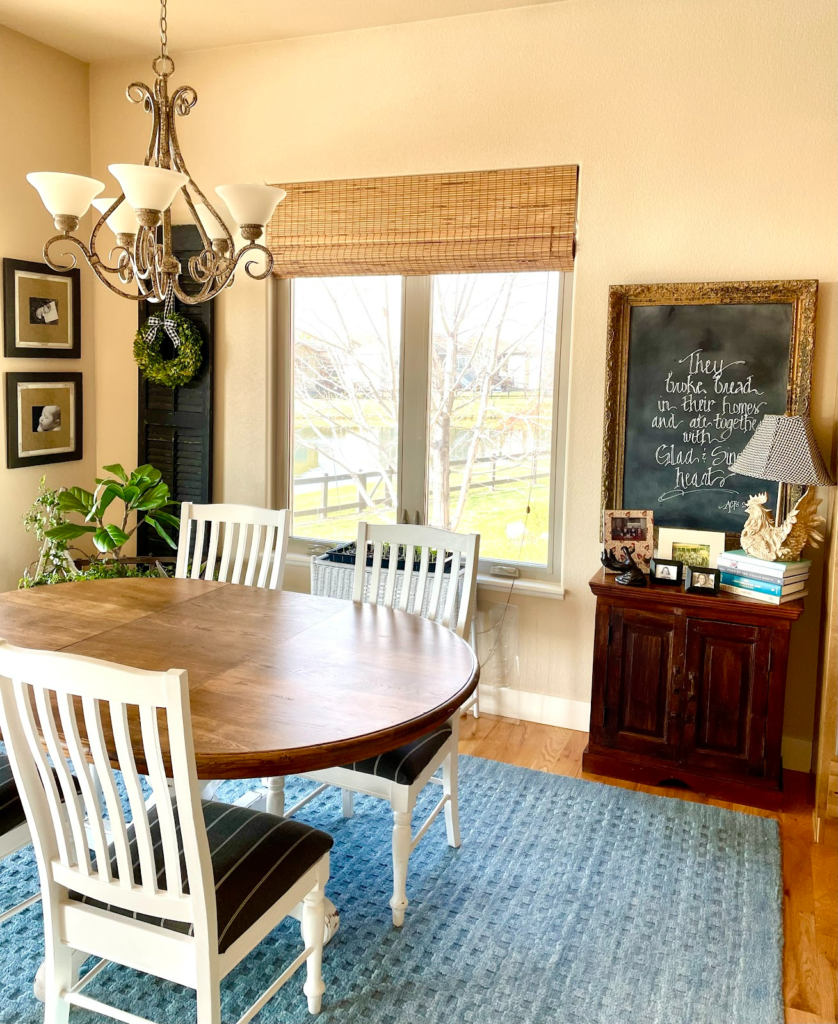 And as for the "antique" part of that quote, I definitely have a few old pieces. The shutter and European goat cart qualify, as well as the old antique frame.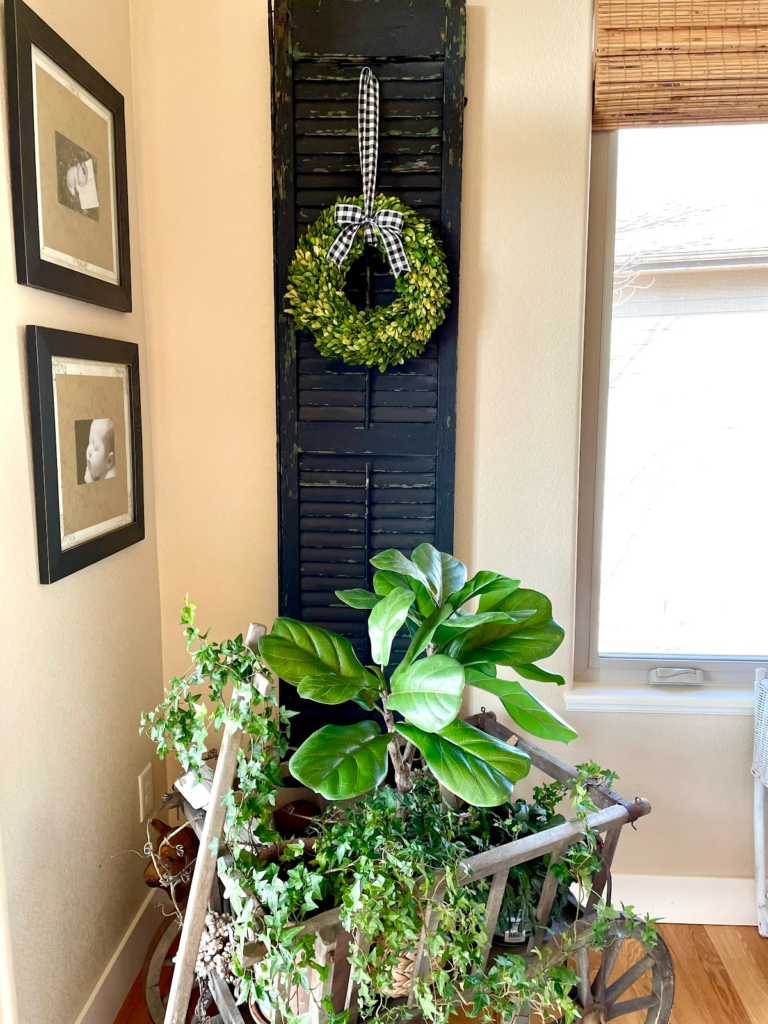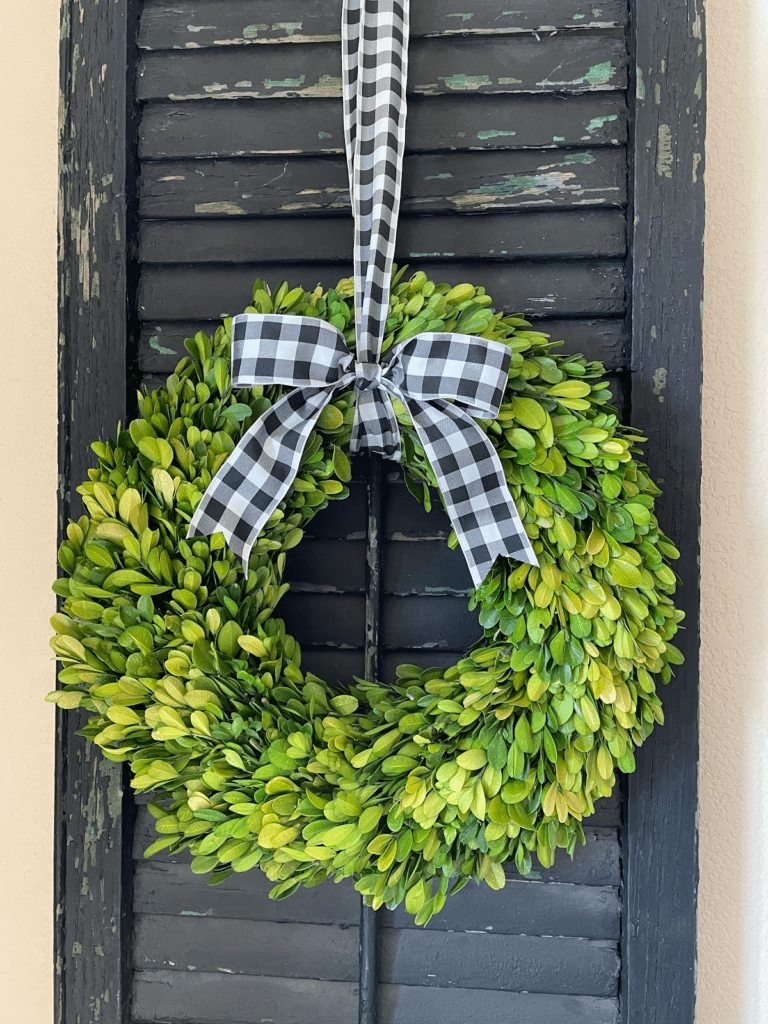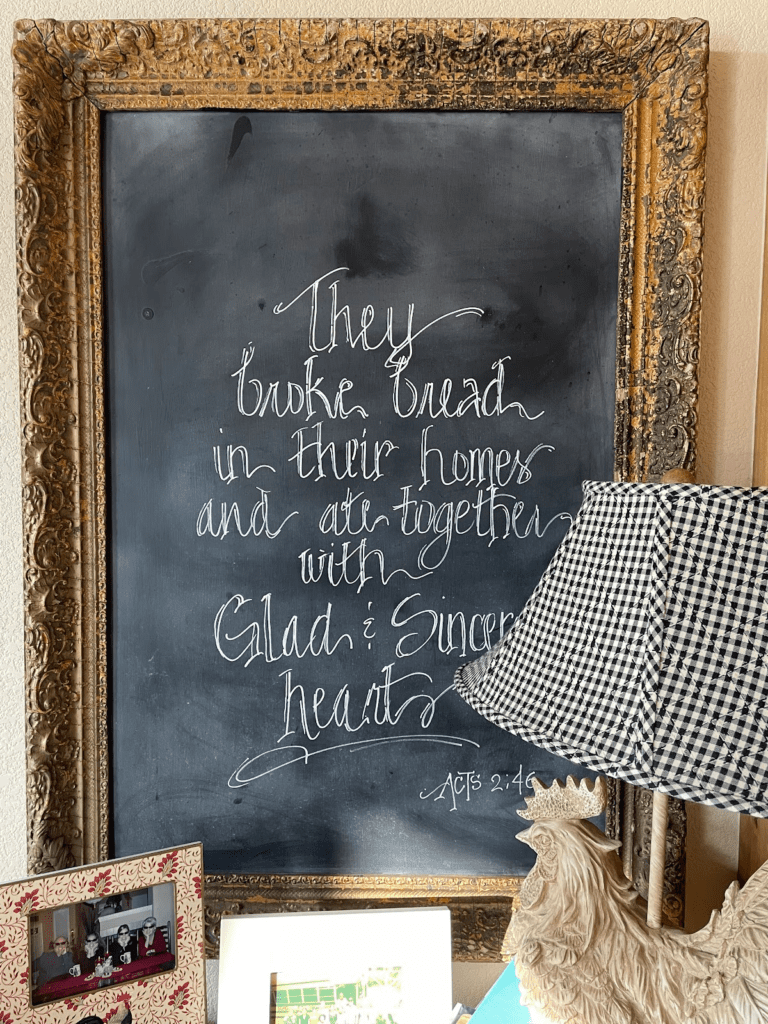 Below are a few ideas from Pinterest including some from Kelly's previous home. I love how she painted some of her interior doors black and did black and white tile in the entry!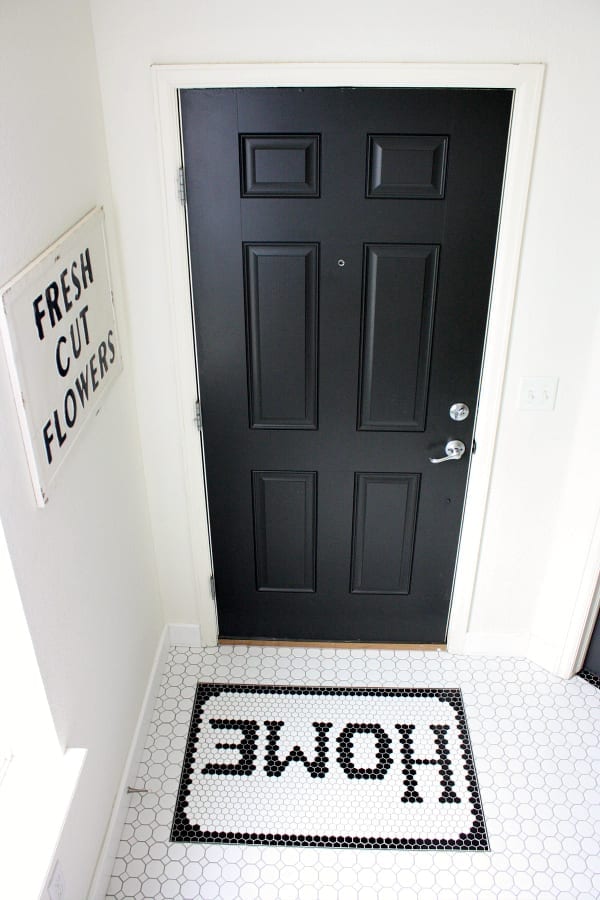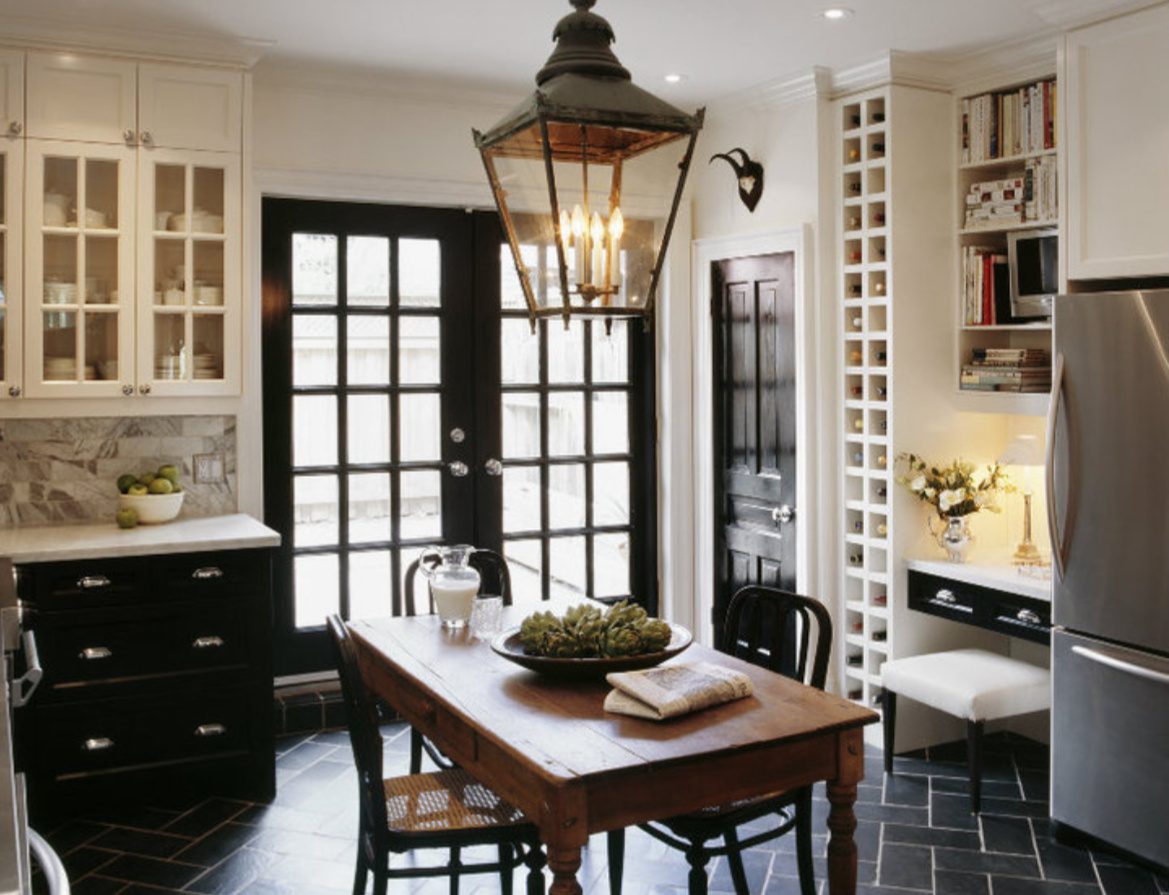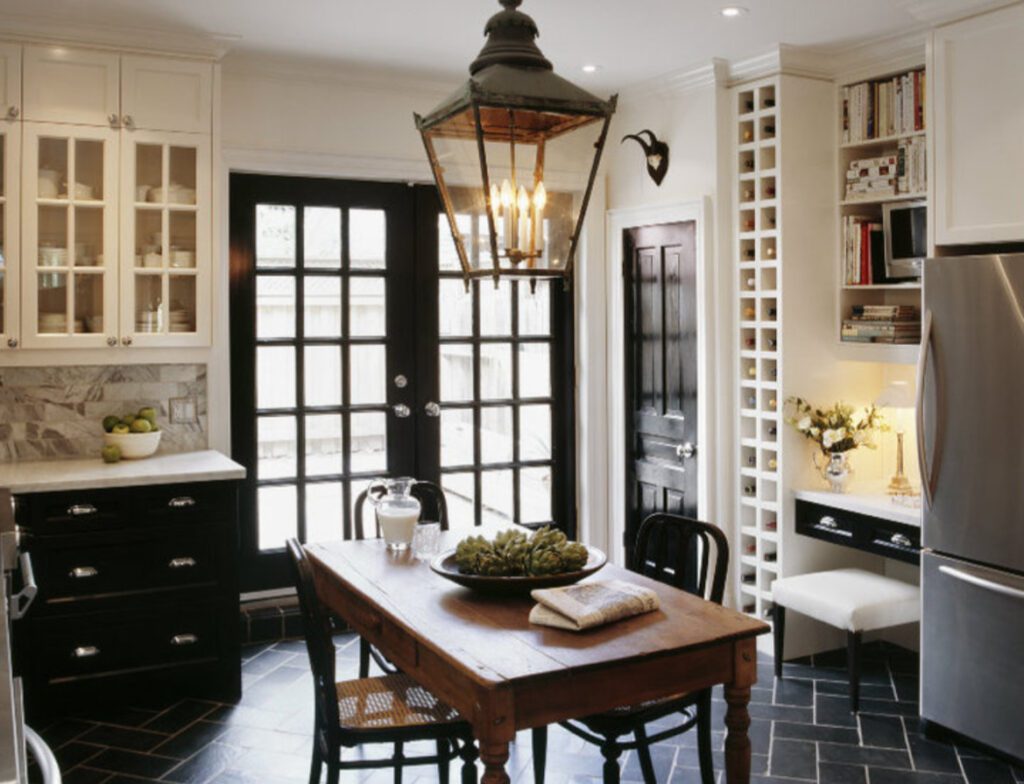 Do you use Black in your home decor? Do you have an antique piece?
Shop This Post
Scroll through to shop similar items shown in pictures.

Tuesdays With Tracy April
Well that's it for my pondering in April. Can you believe May is next week?! We will start refreshing the garden after Mother's Day. It has been known to snow here in Colorado in early May.
Hoping April showers bring lots of May flowers for you!
Love,
Tracy