Welcome to this week's Monday Must Haves, where I share a collection of things that have caught my eye lately. Plus, each week I will be featuring a small shop for you to check out. Nothing is off limits!
Happy (early) Valentine's Day friends and happy birthday to my wonderful Father in-law!
Monday Must Have-Giveaway Winner
If you entered last week's gift card giveaway, thank you! I have emailed the two winners of the $25 gift cards so make sure to check your email and spam. The winners were: Terri W and Pamela, congratulations! Stay tuned for more giveaway chances soon.
*As an Amazon Associate, I earn from qualifying purchases. This post contains other affiliate links too for your convenience. Click here to read my full disclosure policy.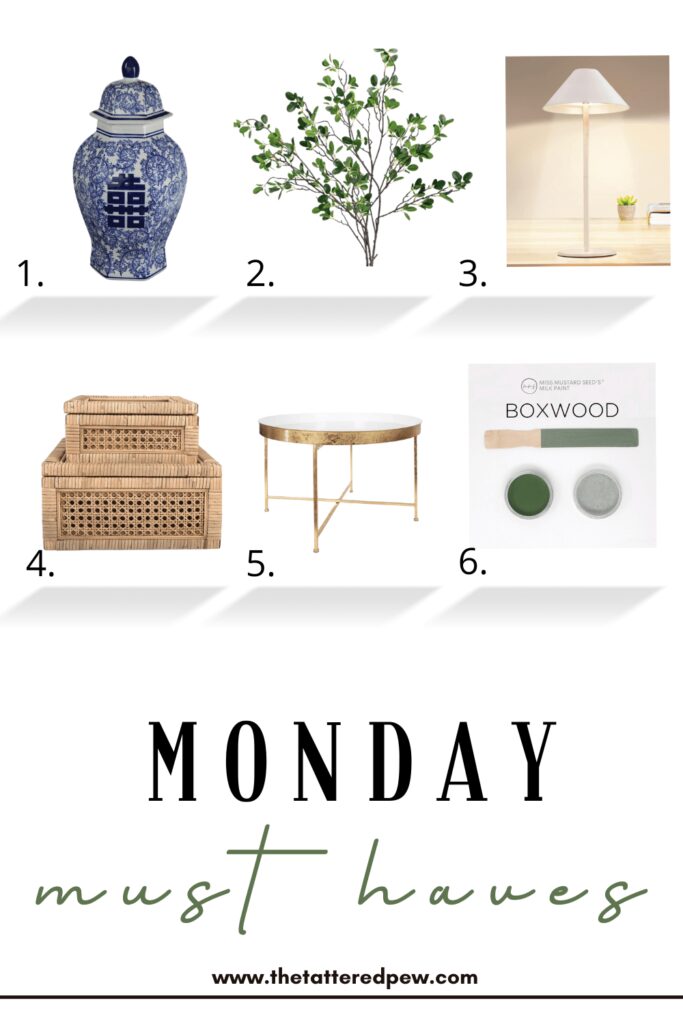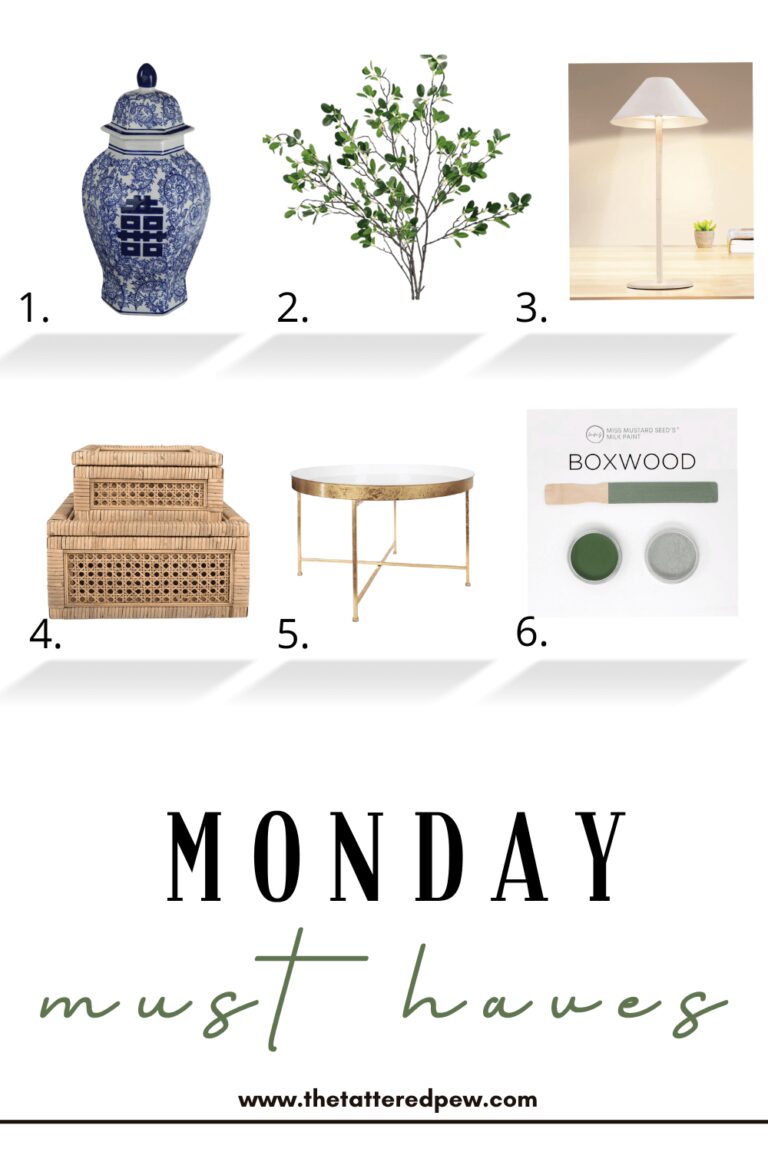 1 // 2 // 3 // 4 // 5 // 6
Monday Must Haves
It's no secret that I love decorating with blues and whites! So when I saw this gorgeous ginger jar I was smitten. It looks lovely by itself styled on a shelf or table. Or it looks really pretty with flowers or greenery in it. A classic piece of decor that will stand the test of time.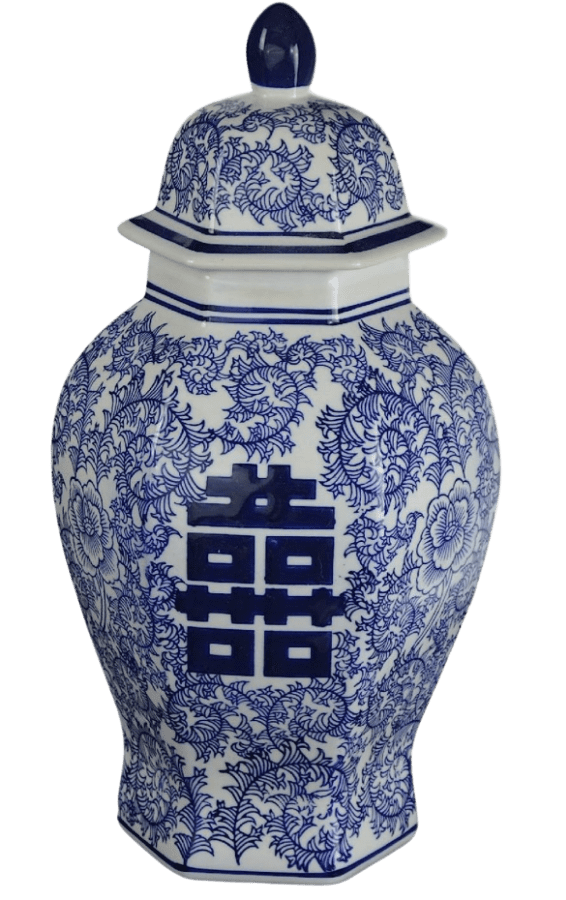 2. Remember how I said the jar above would look great with greenery? Well these greenery stems are my go to! They are affordable, look realistic and make a big statement if you keep them long or can be bent or cut to fit smaller vases too. They are so pretty and You will see them a ton here on the blog because I adore them!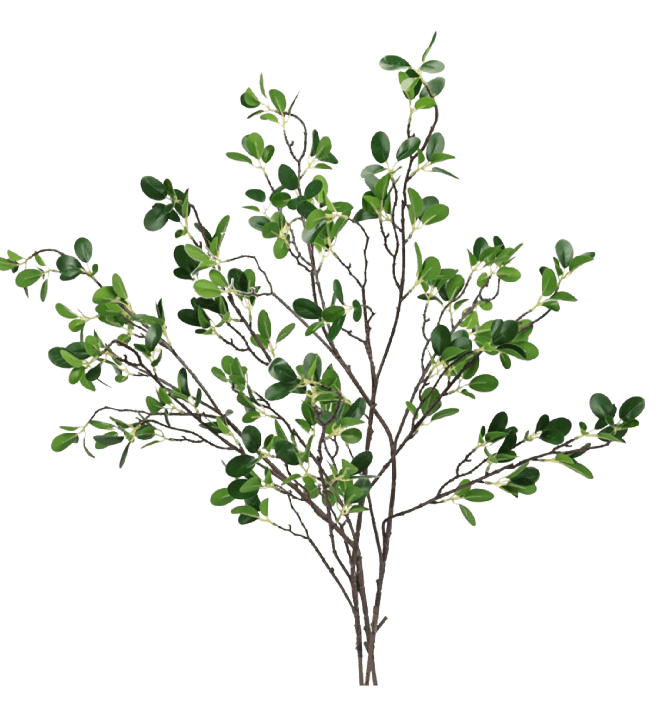 3. This Monday Must Have is a real treat. This is a rechargeable mini indoor our outdoor lamp! Have you seen these? They are simply charged with a usb cable. This little beauty currently sits on my bedside table. It enables me to turn our overhead light off, crawl into bed and then tap off the little lamp when I am ready. It comes in a few different colors and would be darling outdoors or indoors in multiple spaces. Where would you put one?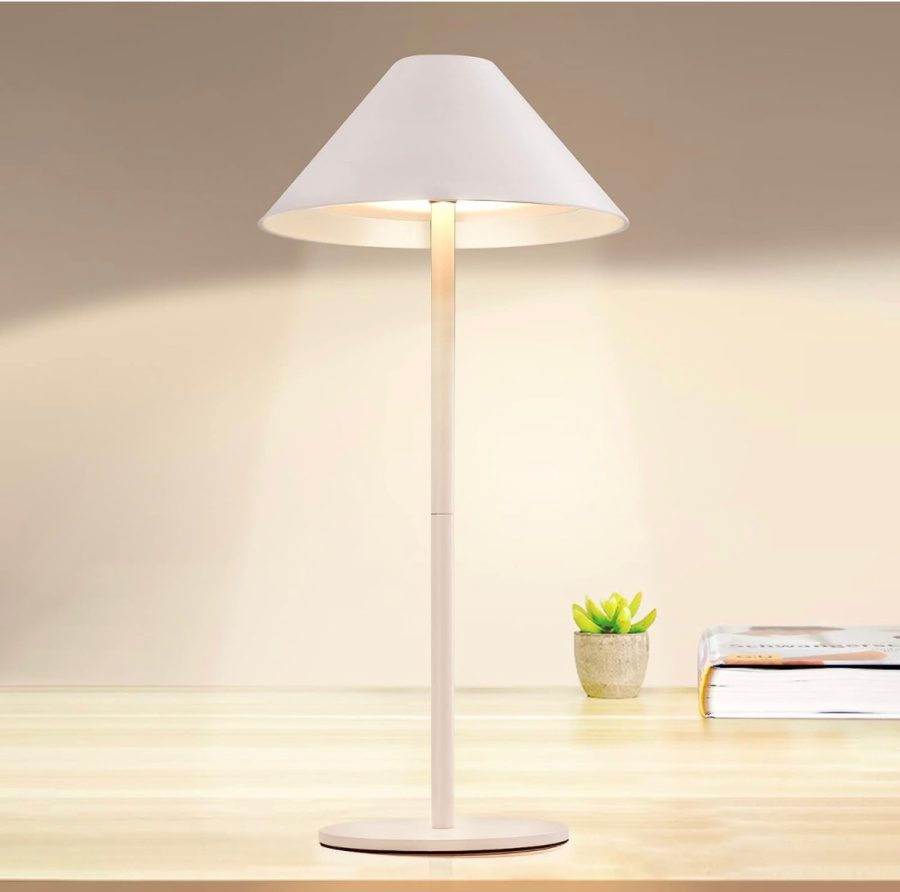 4. These cane rattan boxes are both practical and fun! At the time of this post they are on sale and I hope they stay on sale through the week because its the best prices I have seen since Amazon Prime Day! They are perfect for storing sea shells, remote controls on your coffee table, keys on in entry table, kids art and basically anything. They have glass lids and stacked perfectly on each other. Ours live in our office on the shelves. Their look is a bit coastal but would go with any style! They can be stacked or separated. A favorite of mine for sure.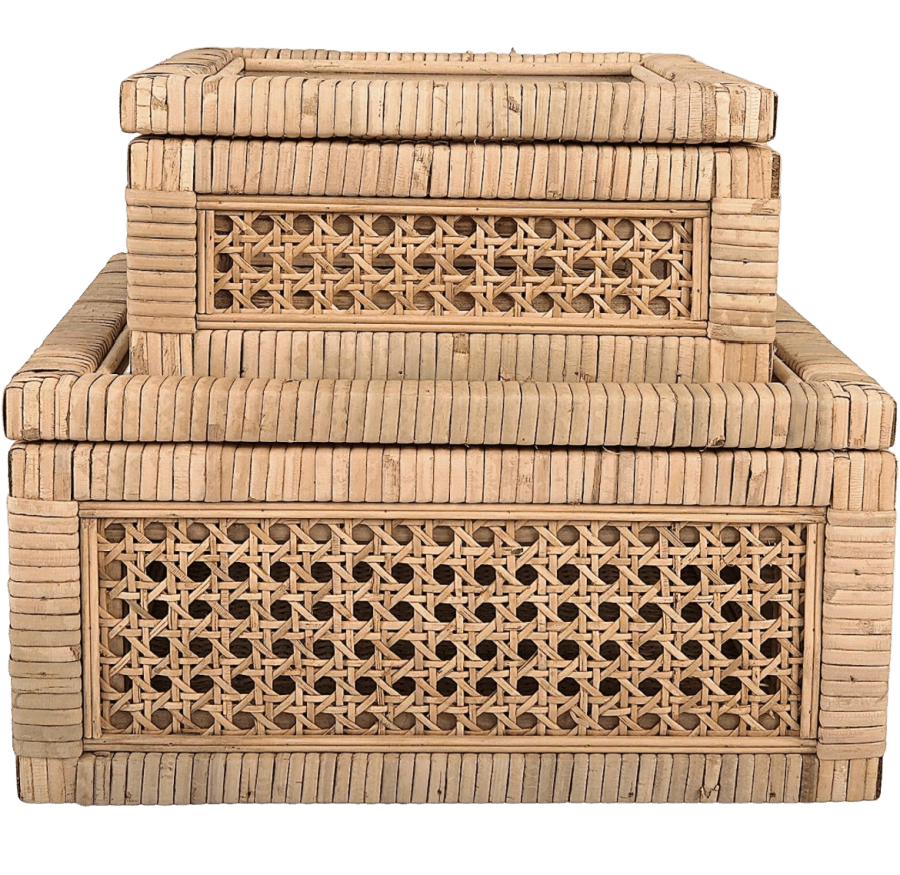 5. Furniture can be pricey, so when I saw the price of this beautiful white and gold round coffee table I was pleasantly surprised! The legs are foldable and the top is removable. It's actually magnetic so when you set it on the legs it stays put! So easy to move around and store. It comes in many colors too! I currently have it upstairs but will likely move it to the basement. It was just too pretty not to share!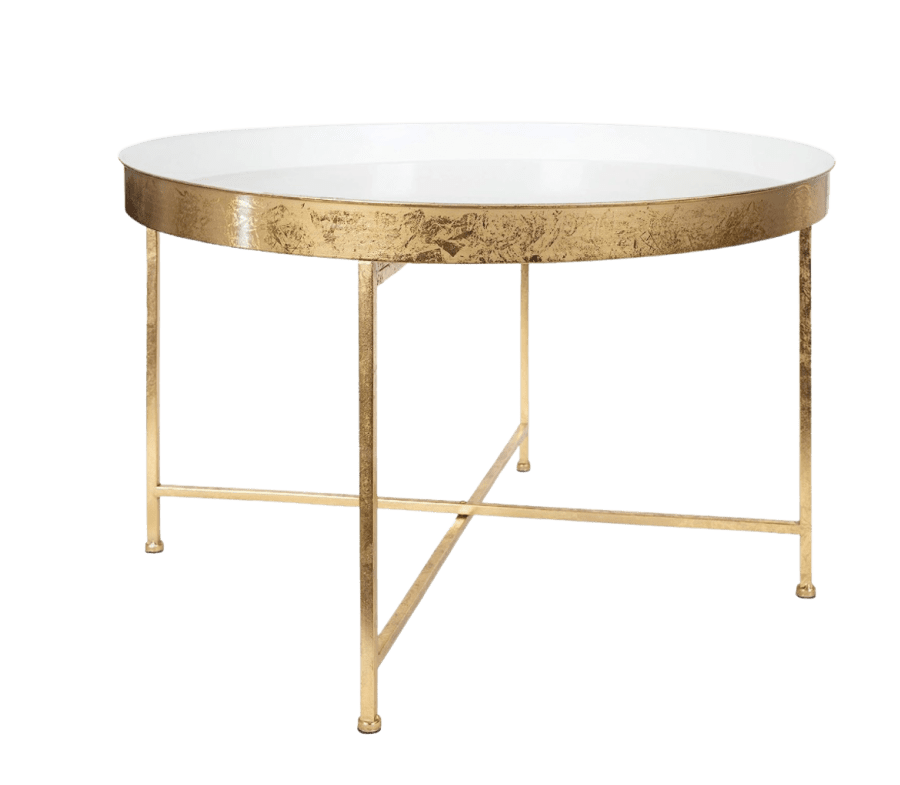 6. SMALL SHOP SPOTLIGHT: This week I want to share the Miss Mustard Seed Milk Paint small business. Most of you know that I love this paint and this company for so many reasons. I first fell in love with it when I painted my dresser in their iconic Boxwood color. You can see that full blog post here and here! But then last year I had the pleasure of working with them and got to know even more about the way they run their incredible paint company. This paint is 100% non-toxic with no- vocs! The paint is in powder form and mixes easily with water. It is a great beginner friendly paint that I recommend to all of my friends. They also have other wonderful paint related products as well. Make sure to stop by their blog to see some beautiful projects with their paint. Let me know if you have any questions!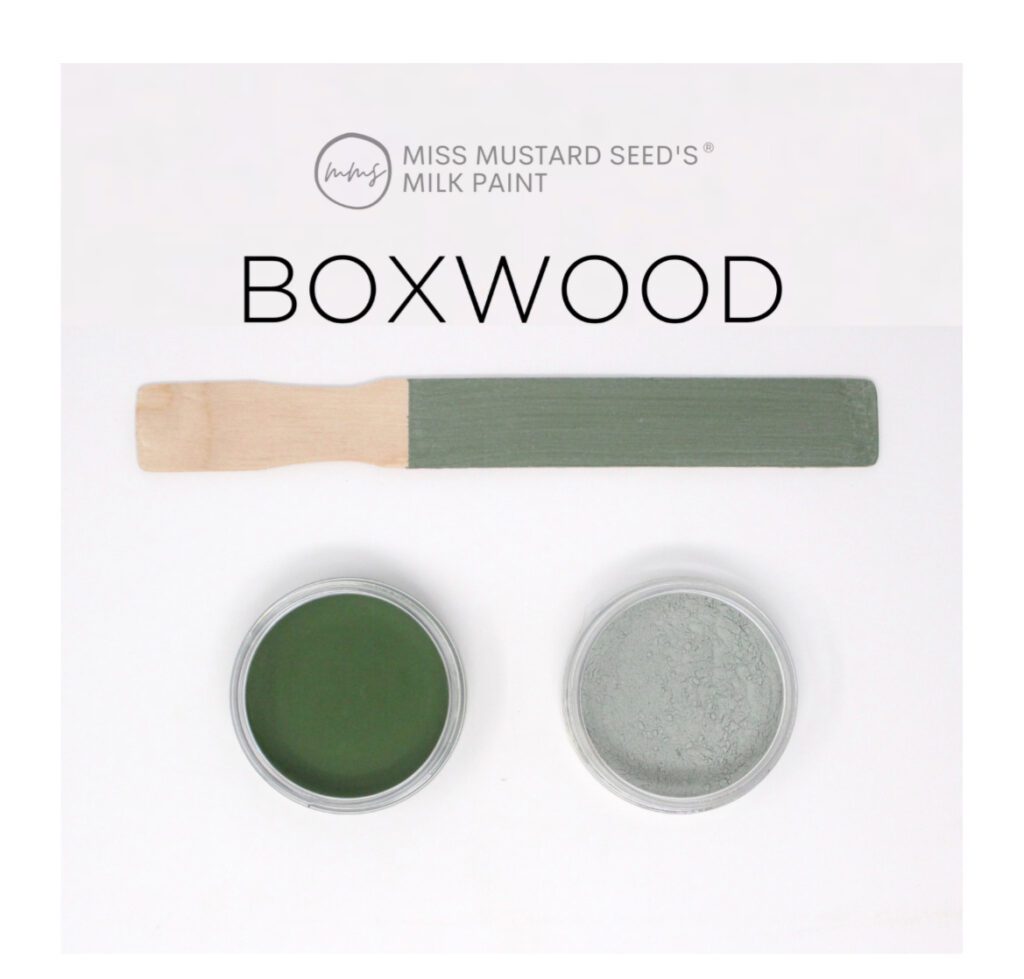 You can see all previous Monday Must Haves here!
I'd love to have you hang out with me some more. Feel free to follow along with me on any of the platforms linked below.
LTK | Facebook | Instagram | Pinterest | Amazon
xoxo,
Kelly