Rescue, Restore, Redecorate- A Guide to Furniture Painting Book Review
You may have noticed that I have recently become obsessed with painting furniture and bringing it back to life! (My green dresser and white dresser are just a few examples) So of course when I was given the chance to review Amy Howard's new book, Rescue,Restore, Redecorate Amy Howard's Guide to Refinishing Furniture and Accessories, I was super excited! (This book was sent to me in exchange for a review. All thoughts and opinions are mine!)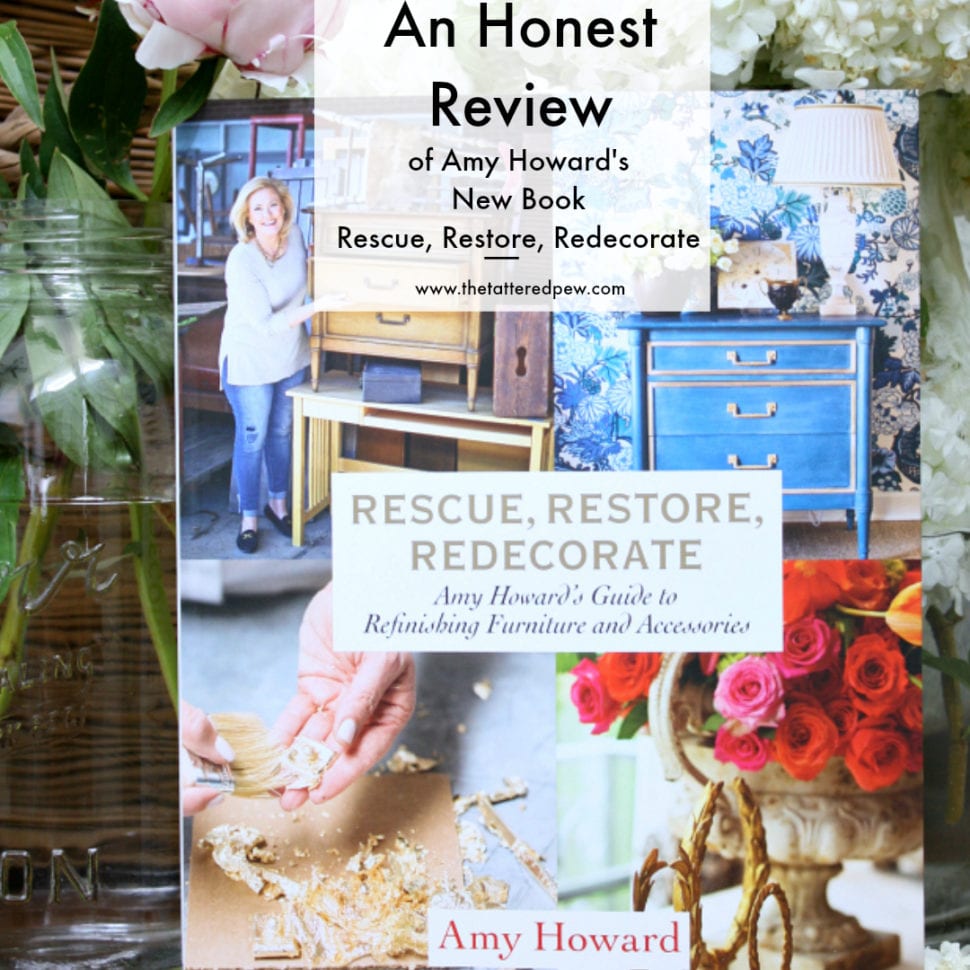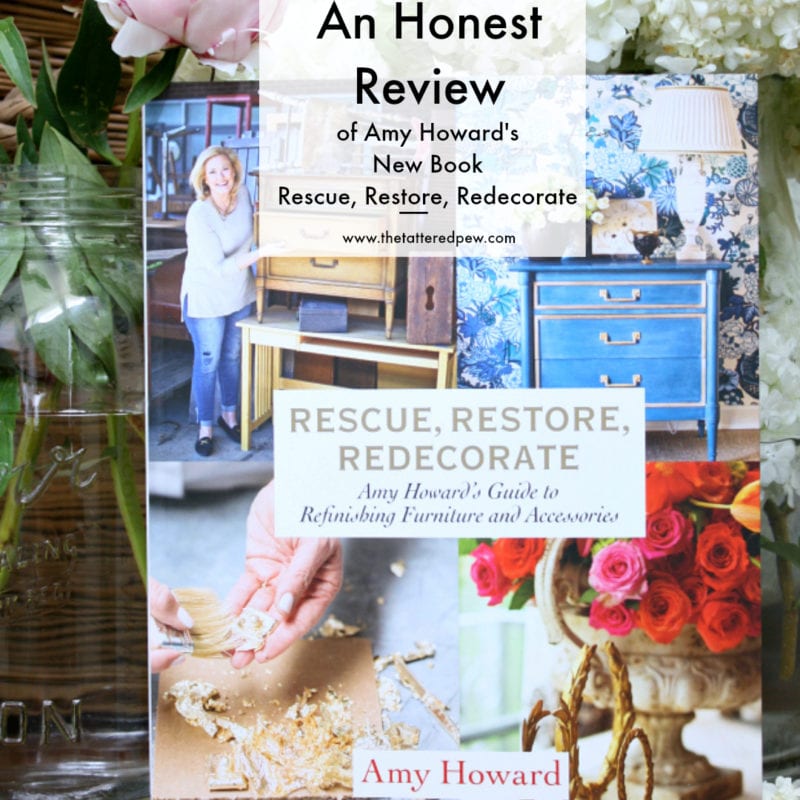 Honesty is the Best Policy
I will be honest and let you know this is my very first book review. I was nervous about writing this blog post as I wanted to be extremely honest and helpful with my thoughts and opinions. That's only fair right? So I took my time reading through this book and below you will find my very honest and hopefully helpful review.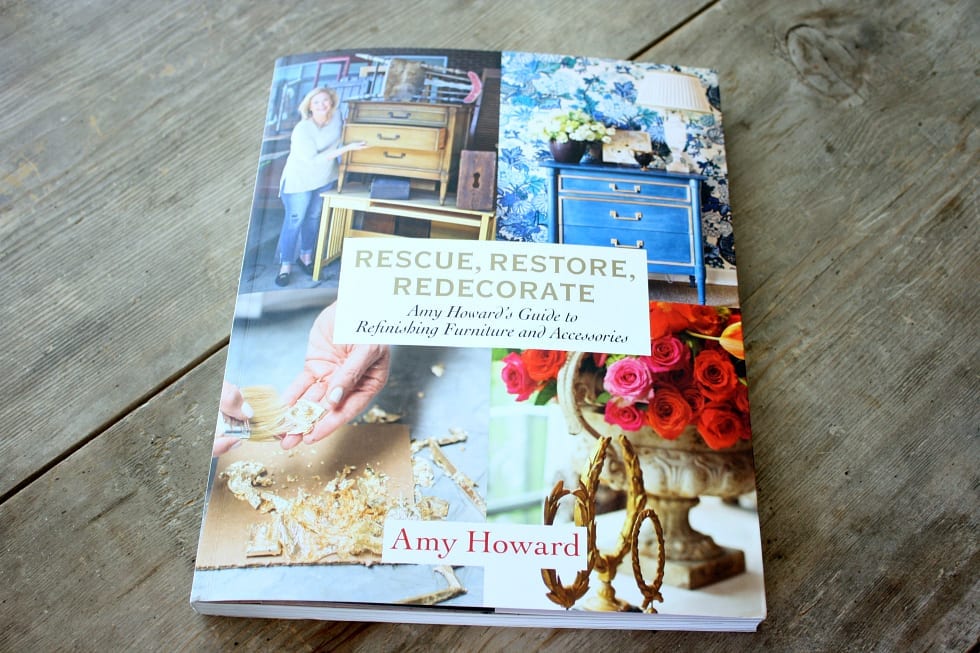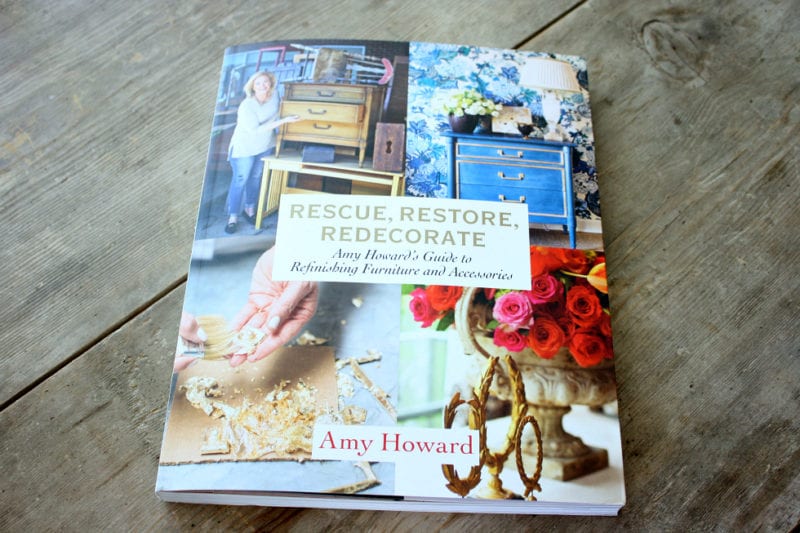 The Little Things
Amy has been a friend of mine over on Instagram for a few years now and I also follow her on Facebook. I have admired her from afar and was very excited to check out her book. Once I received her book my heart was immediately touched ( I can be very sentimental ;)) because Amy was kind enough to sign my copy and write me an encouraging note…loved that thoughtful touch! It's the little things, right?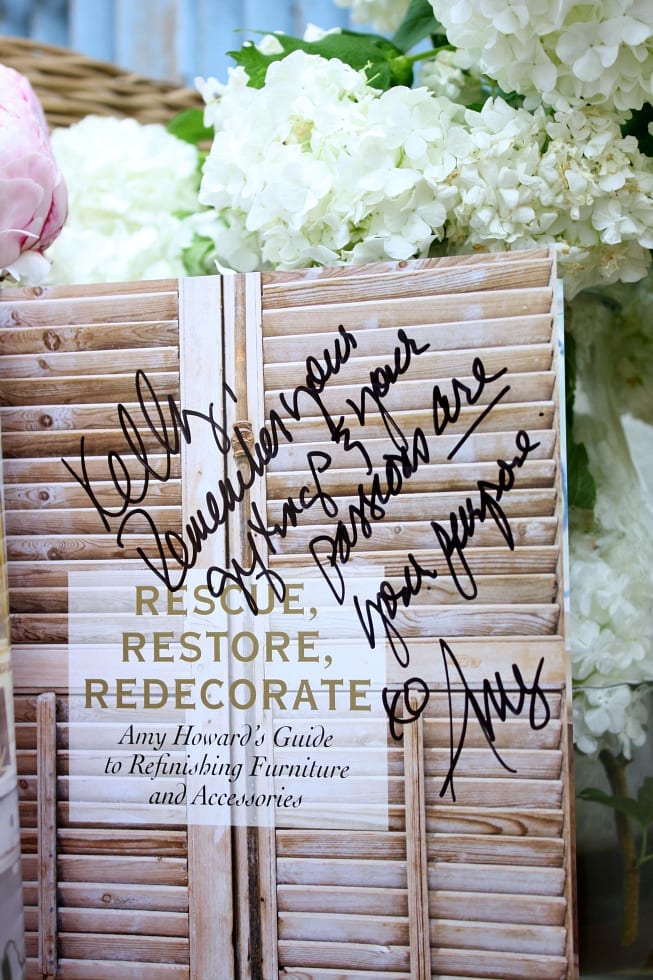 The Review
I was instantly drawn to the beautiful cover of this book with its many colors and gorgeous furniture pieces, but honestly I also had a moment where I thought, this book might be a bit fancy and over my head. I could not have been more wrong! Each chapter holds a new technique and the before and after pictures are exactly what I need as a visual learner.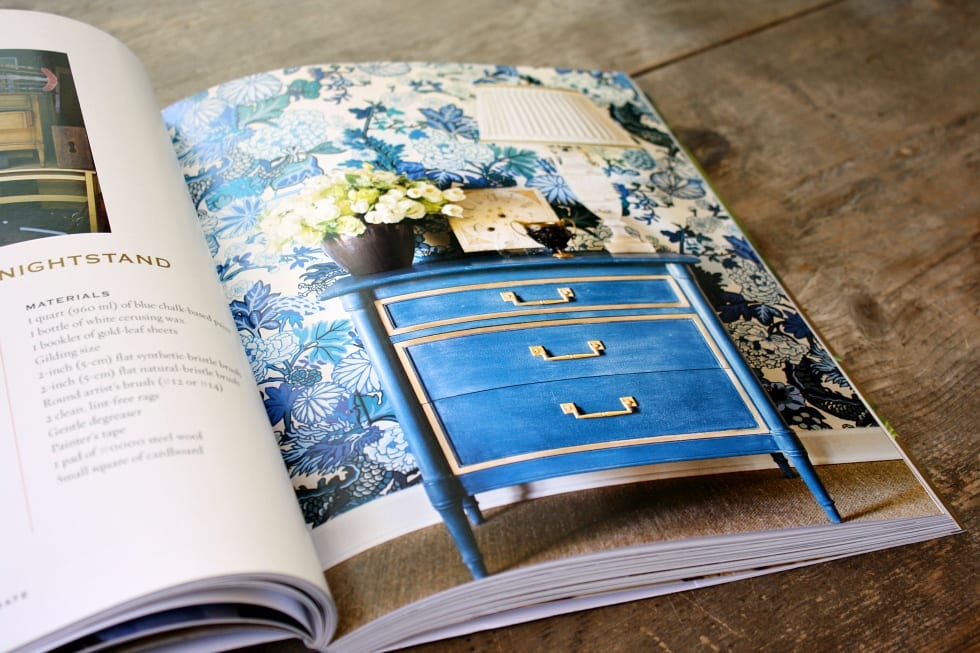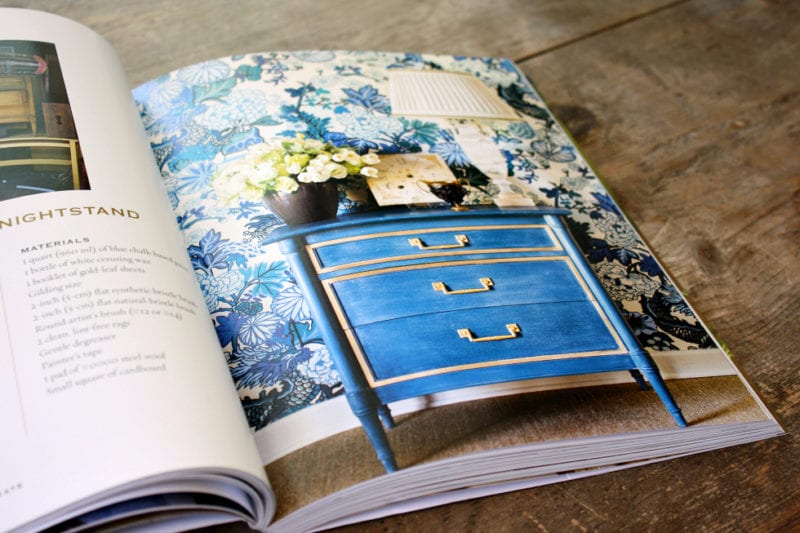 Amy opens up her book by telling you a bit about herself and instantly putting you at ease.  I felt like we immediately bonded over the thrill of the hunt we both feel at flea markets, estate sales, etc.  I love her thoughtful and easy to understand approach to each section of her book. She does a fabulous job of explaining all of her many painting techniques and tells you the exact tools and supplies you need. She even opens up her own "creative pantry" to show you just what you need!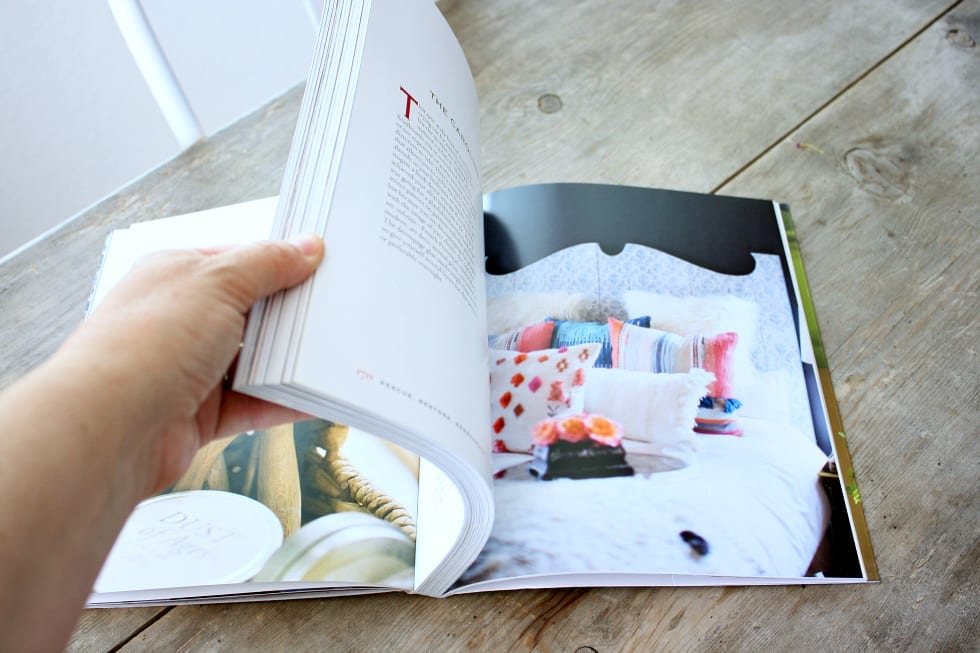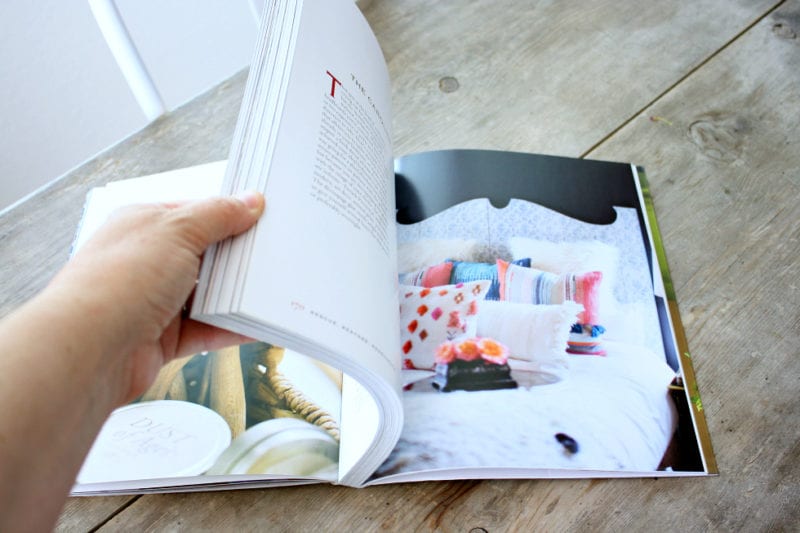 The Techniques
Finishes:The Basics and Beyond
Chalk-Based Paint
Gilding
Lacquer
Milk Paint (my fave!)
Antiqued Mirrors
Aged Surfaces
Transfers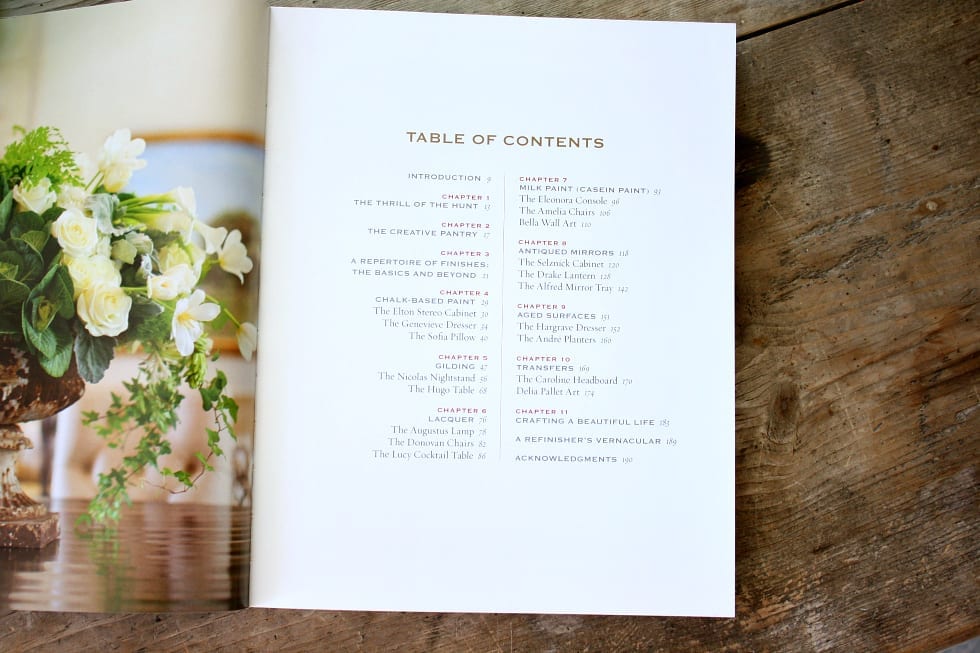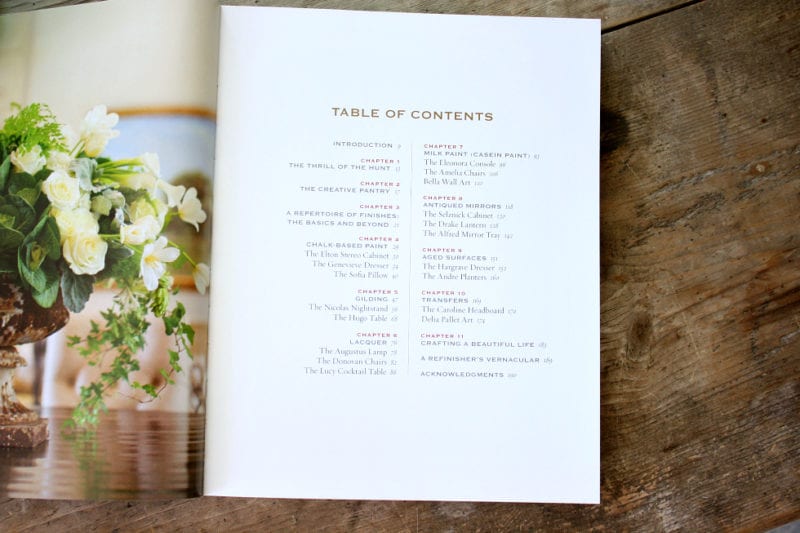 Is This Book for You?
I have to say I was wondering if this book would be best for people just starting out with refinishing furniture or be way over a newbies heads. It truly is the perfect mix! I found some new to me techniques (such as the way to antique mirrors and how to age surfaces) that I am so excited to try out. I am by no means an expert (insert hilarious laughter) but I feel like I know the basics and appreciate that this books lets me refresh my painting knowledge while pushing me to try new things as well. Amy includes advice and tips for all levels. For that I am grateful and impressed!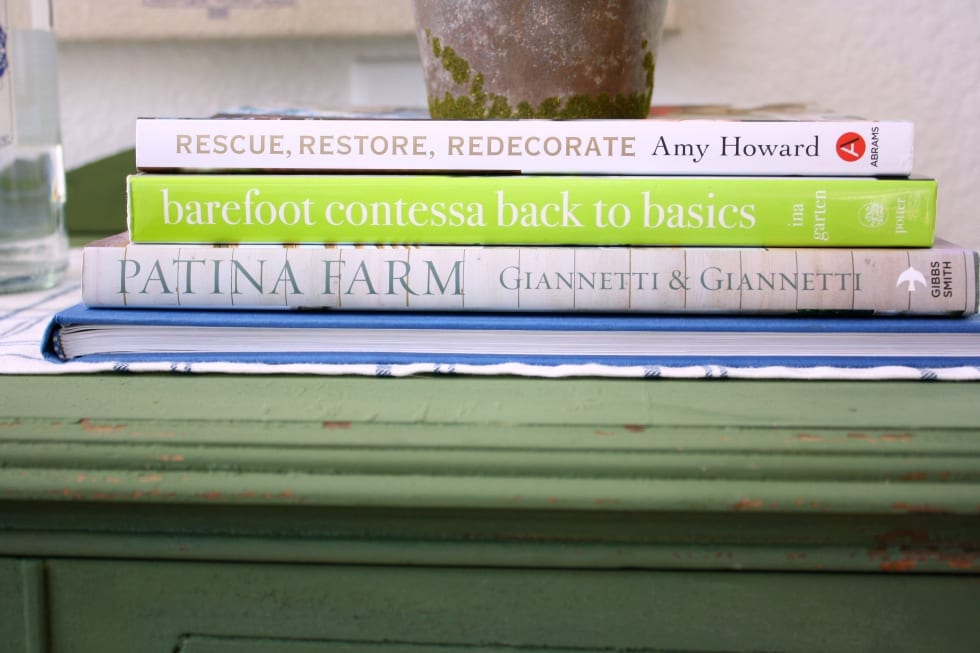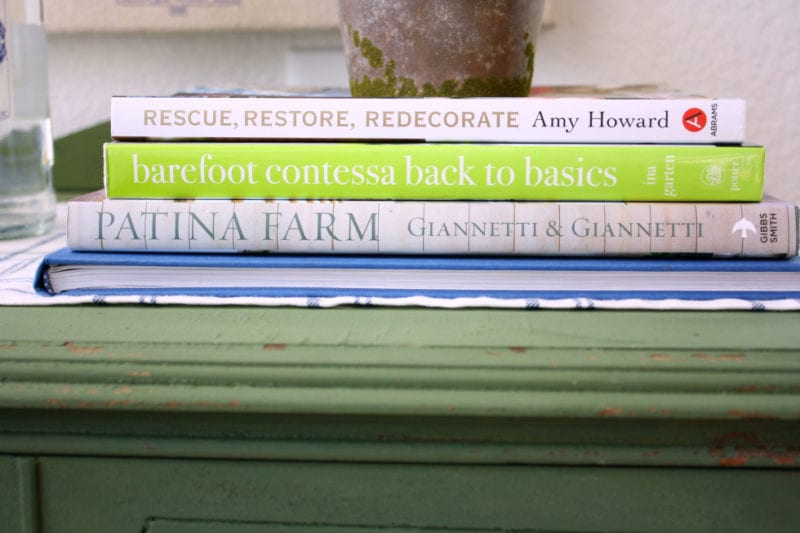 So if you are looking for a great point of reference on all things painting furniture , refinishing furniture and bringing your special finds back to life, then this book is for you! She also includes some great advice and tips on how to shop at flea markets and hunting for antiques. It's an all in one book about everything furniture refinishing! I'm sure if you made it this far you can tell that I am a huge fan of this book! I hope you will check it out and let me know what you think! Below I will include a link to Amy's fabulous website!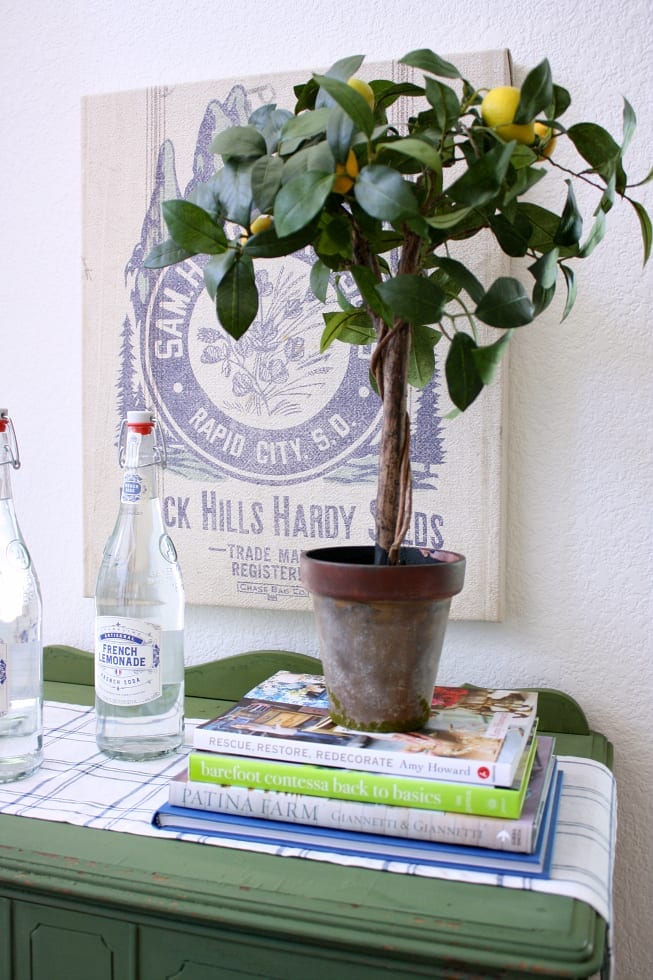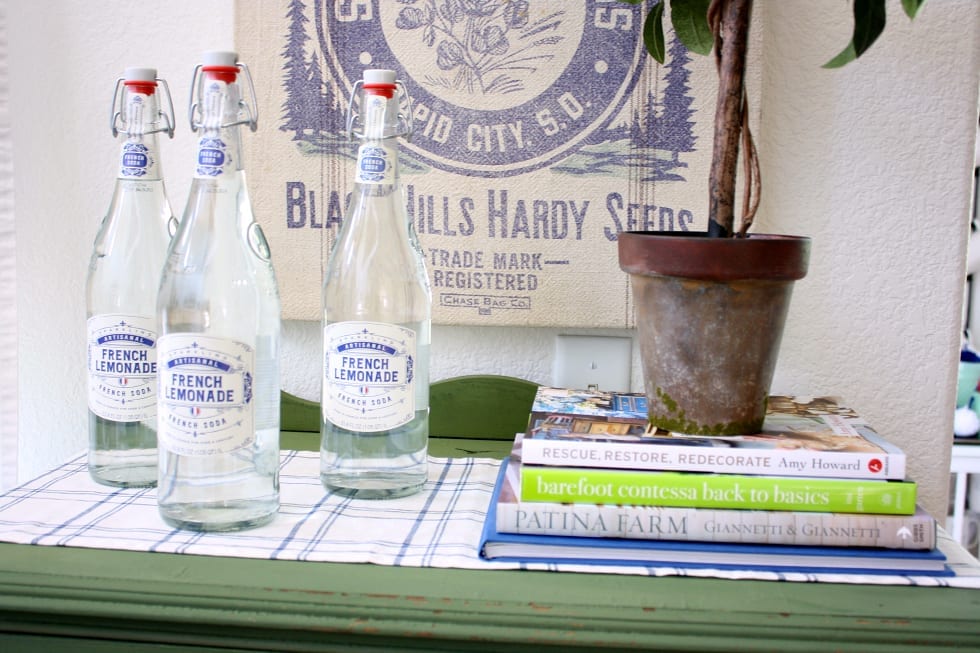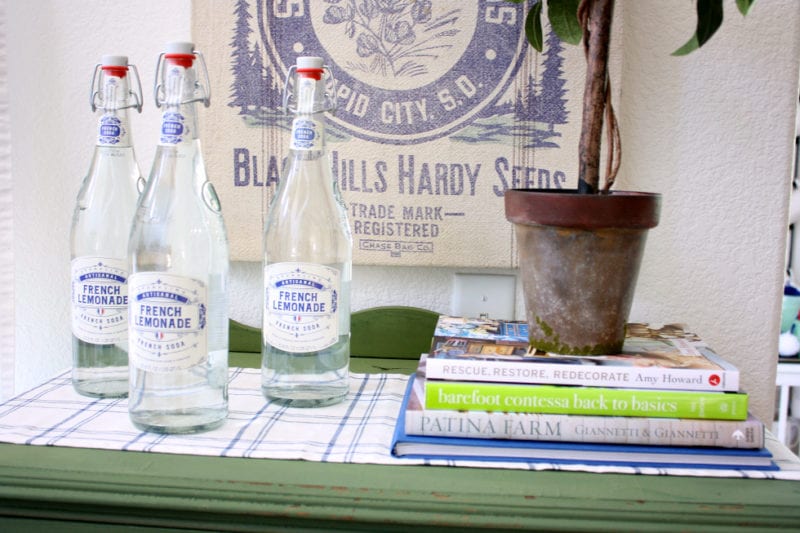 Happy reading and happy furniture restoring and redoing! If you have any questions leave them in the comment section below! Thanks for stopping by today.
xoxo,
Kelly