White is the New Black…a Total Interior Transformation
White is the new black…at least when it comes to paint it is!  I have to give my husband credit for this blog title because the moment he suggested it I knew it was perfect!  We FINALLY decided to paint the interior of our home.  It has been the same golden yellow color for almost ten years now.  Ten years ago it was the "in" color.  And for ten years it has worked beautifully in our home as the perfect complimentary neutral.  But the trends of decor have changed and so has my taste.
White IS the New Black
Lately I have been drawn to more fresh, clean and modern color pallets.  So when I saw the color Alabaster by Sherwin Williams I knew it was exactly what I wanted.  A very clean white with a hint of creaminess.  I also knew that I wanted some contrast somewhere in my home since my trim was already pure white so we started thinking about painting some of the interior doors.  I looked at Pinterest , Instagram and Joanna Gaines for inspiration. I landed on the color Tricorn Black after seeing my friend Heather use it in her brand new build here in Northern Colorado. (Check out her amazing home by clicking here!)  So after chatting with my husband and showing him my inspiration we decided to paint our doors this beautiful contrasting black. We used a wonderful local company by the name of Shade Brothers Painting who I highly recommend!
Before and After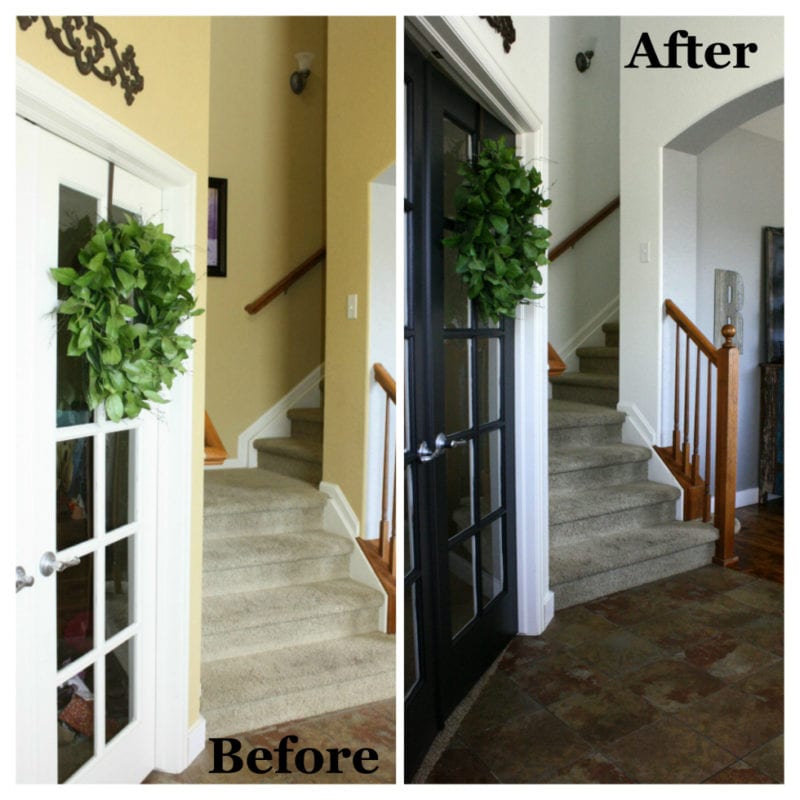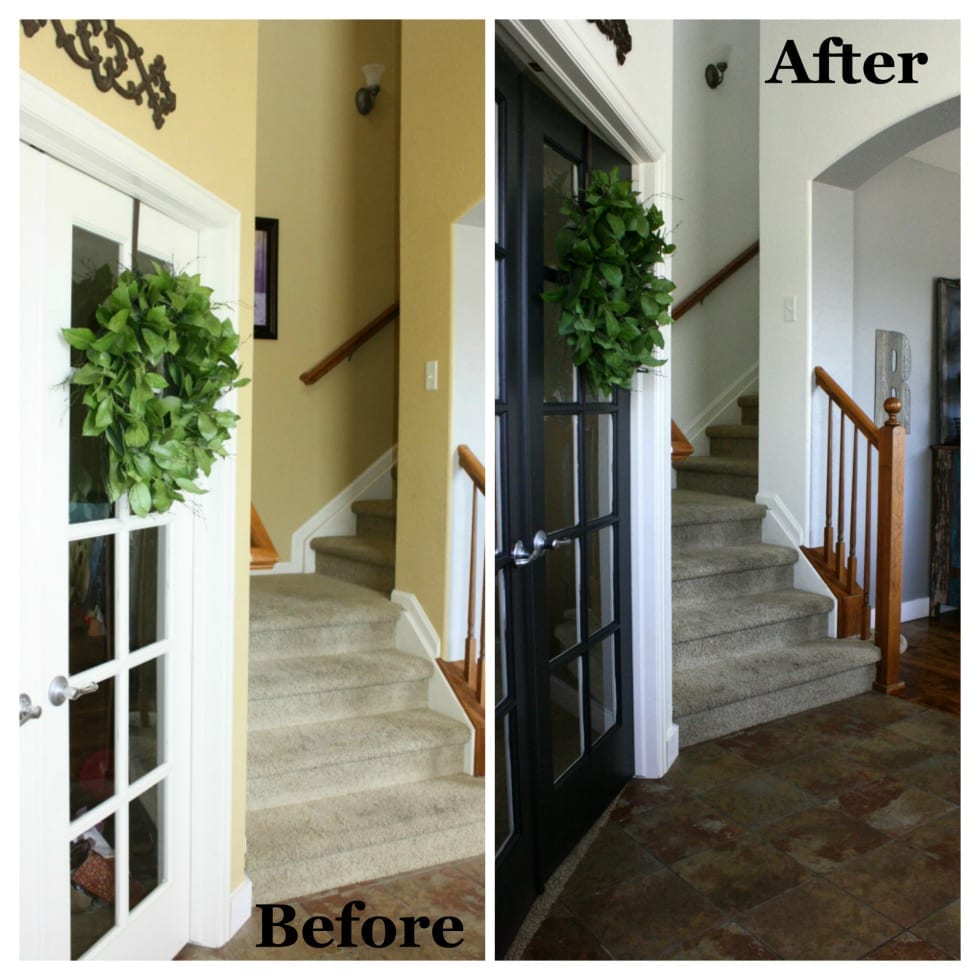 Painting our french doors was the best decision we made and it is my favorite part of this transformation. The Tricorn Black gave them new life and adds the perfect touch of class!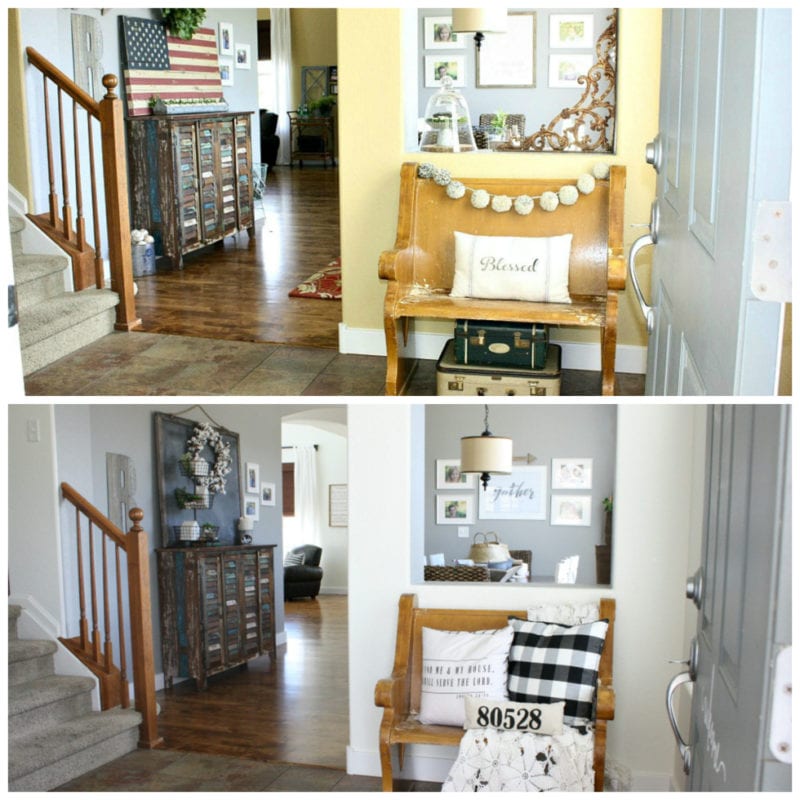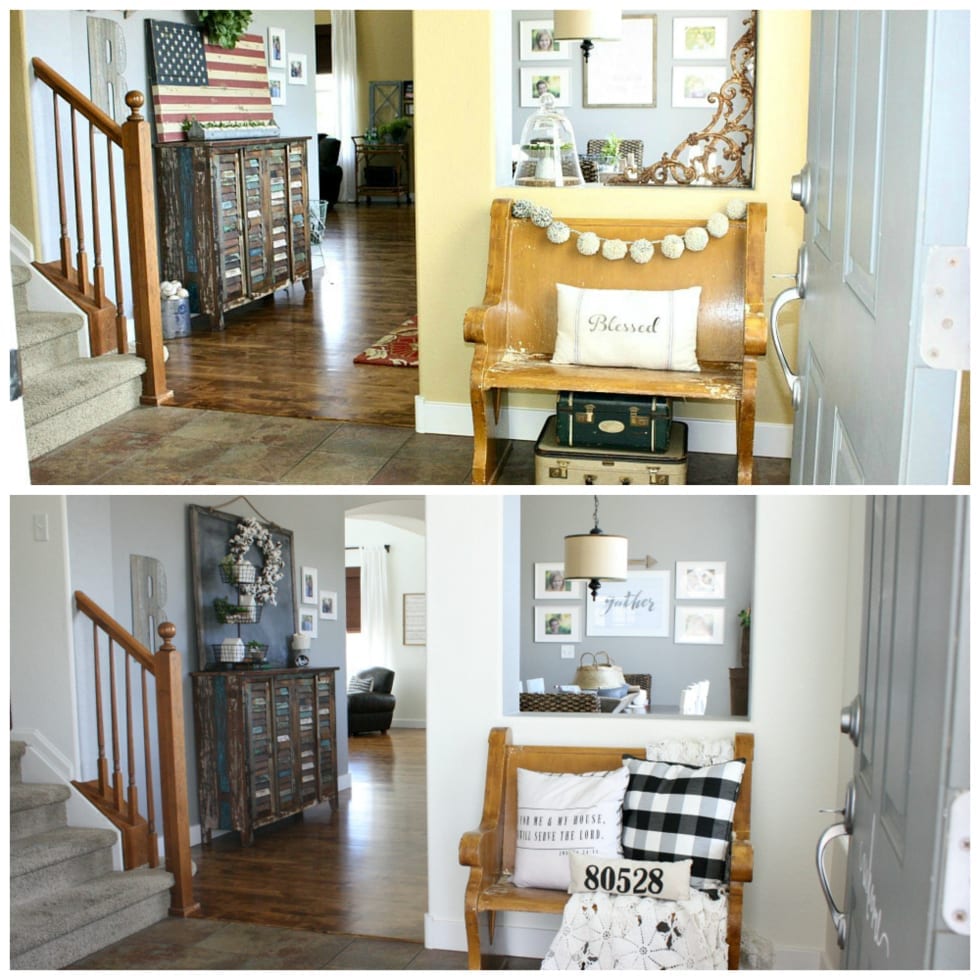 Our entry feels fresh and updated as you enter our home! Now I just need to paint the outside of the front door!  I will go with Tricorn Black of course! *** You can see our updated entryway HERE!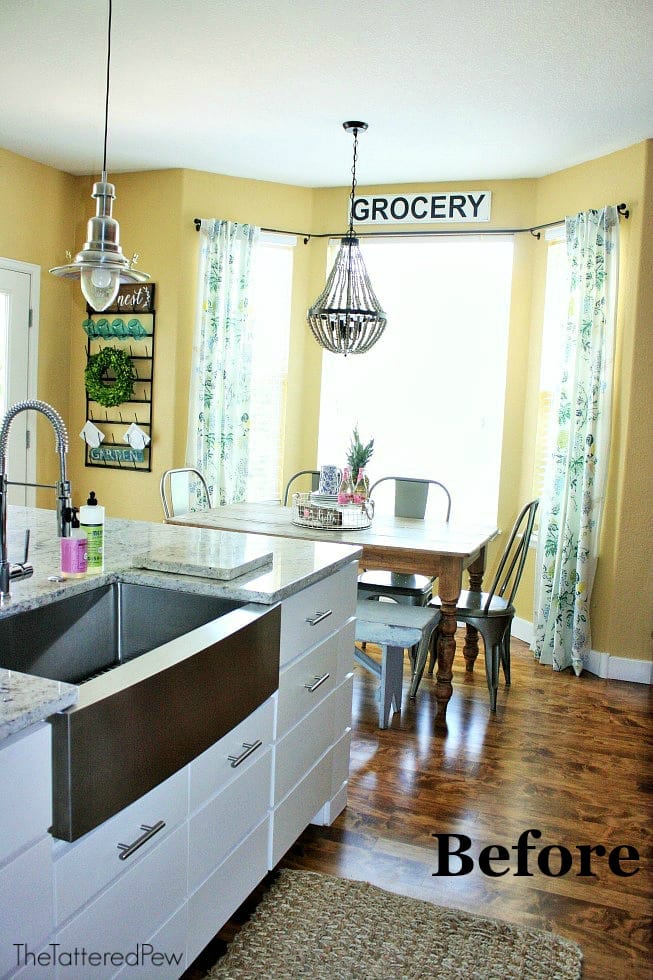 The kitchen is one of my favorite parts of our home. Mostly because my husband and I designed the island, counter tops and back splash together.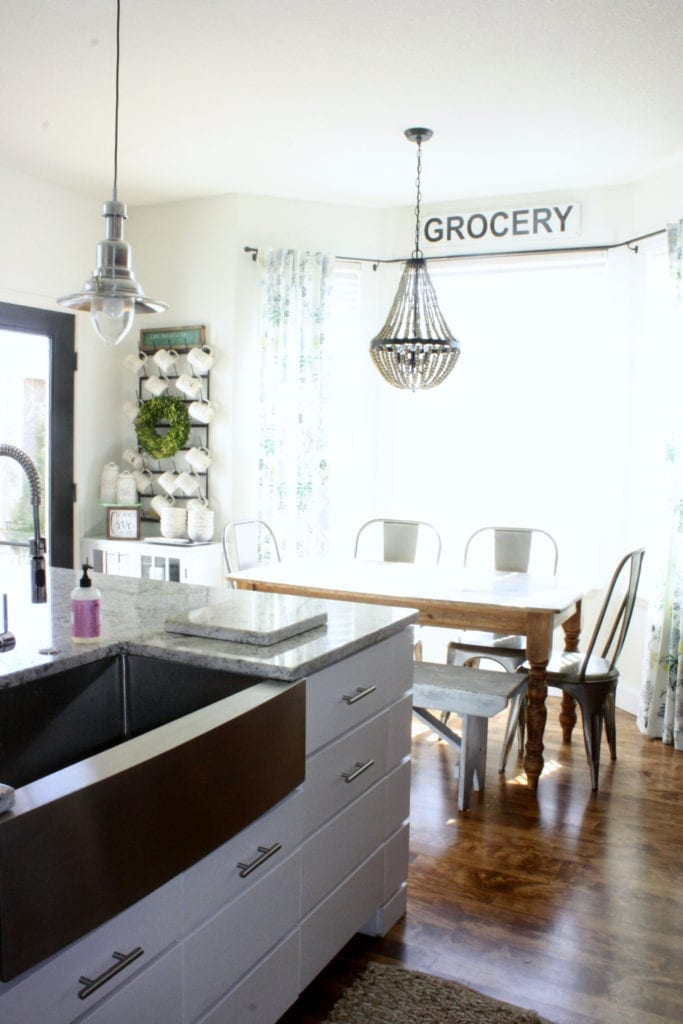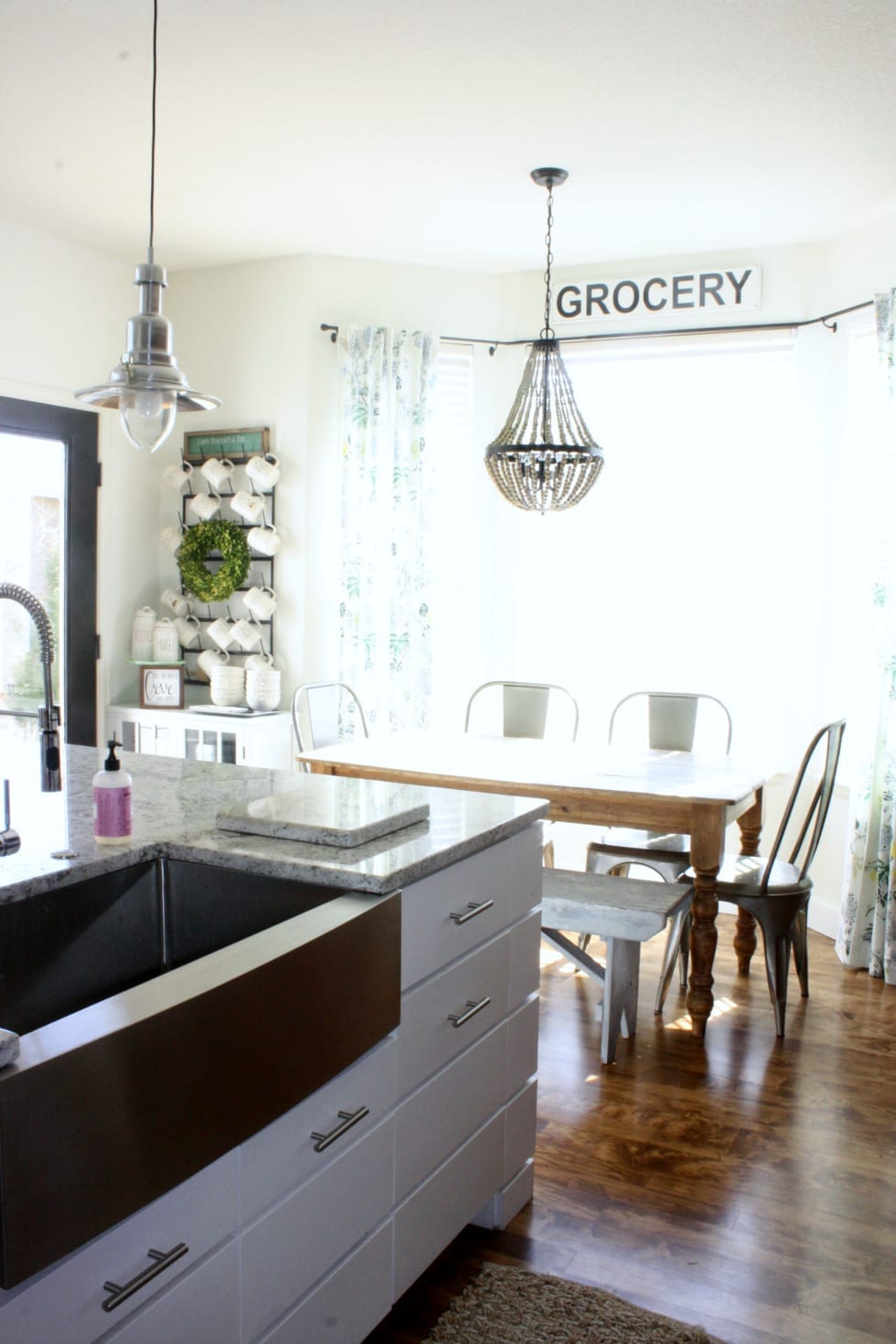 Now it is so bright and fresh and it feels finished.  However, there is some talk about possibly painting the cabinets white (shown in the  picture below) But that will have to be another project down the road. Right now we are loving the contrast they bring to our all white space!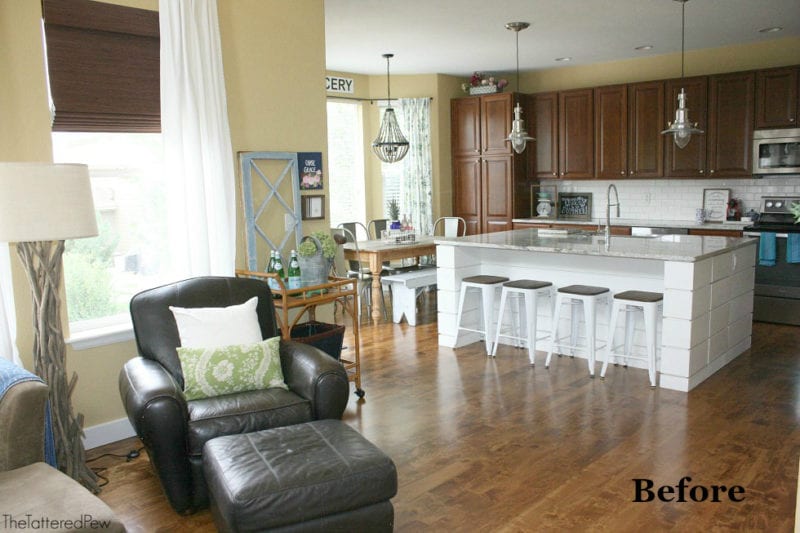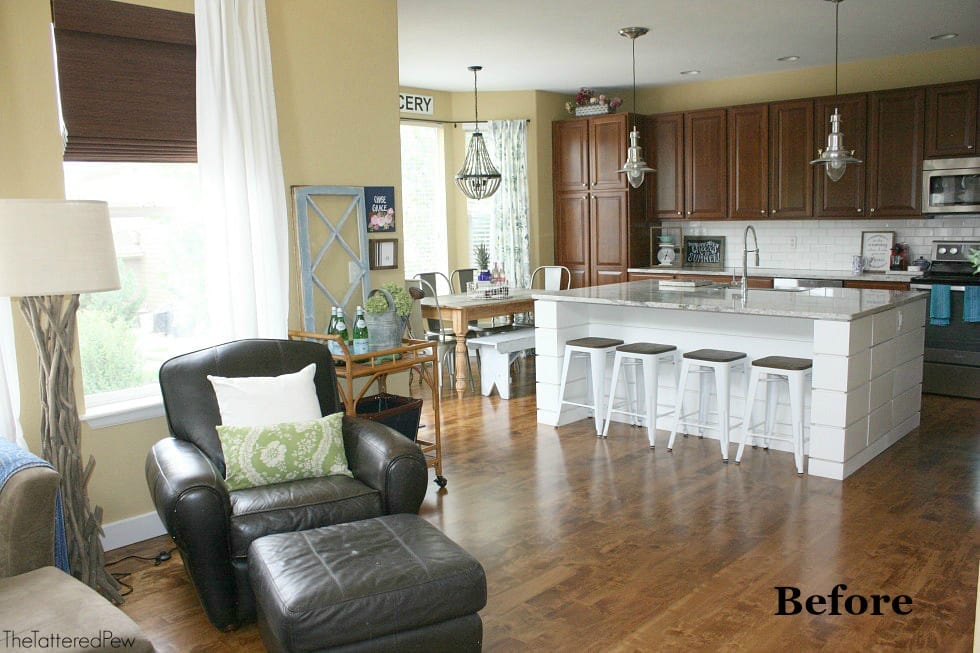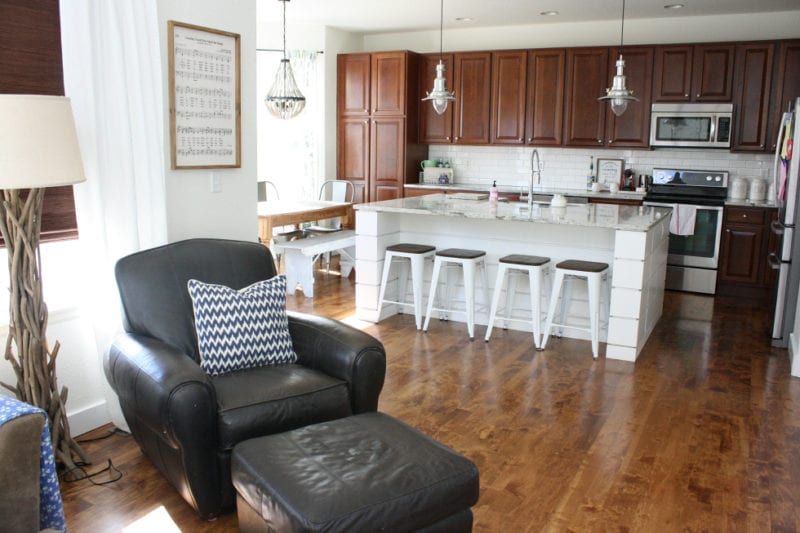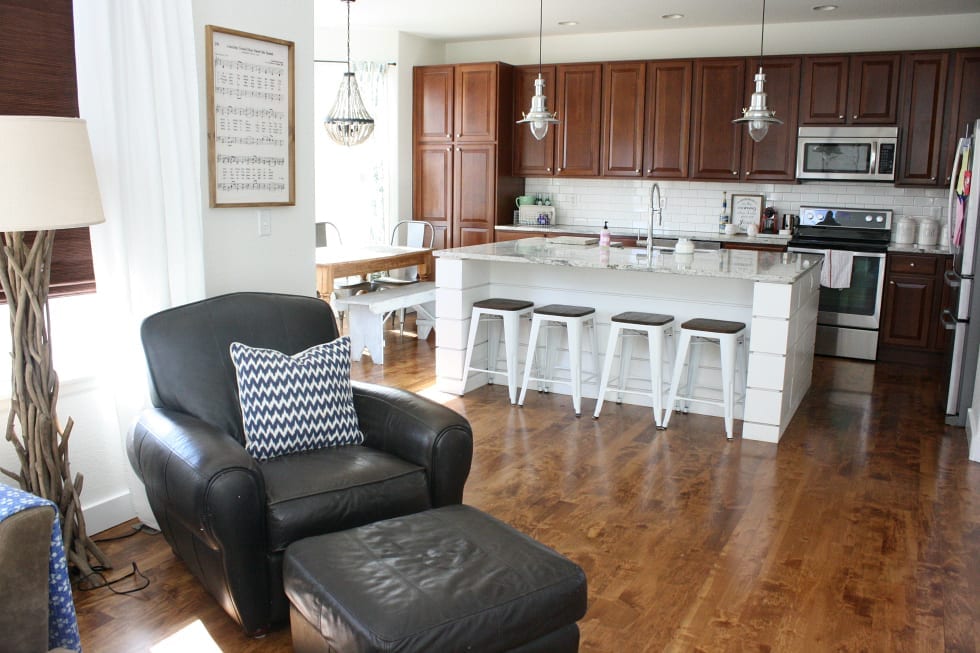 A Total Transformation
This peek back into our kitchen makes my heart happy! Anybody else out there love a good transformation like I do?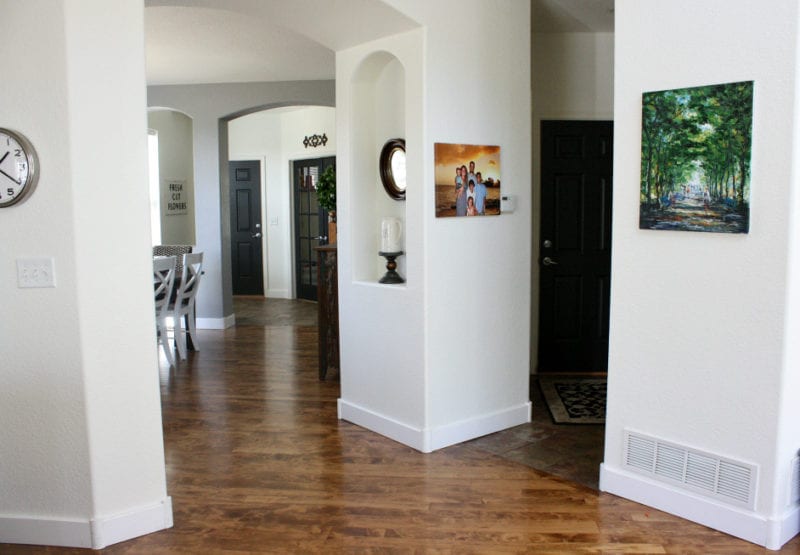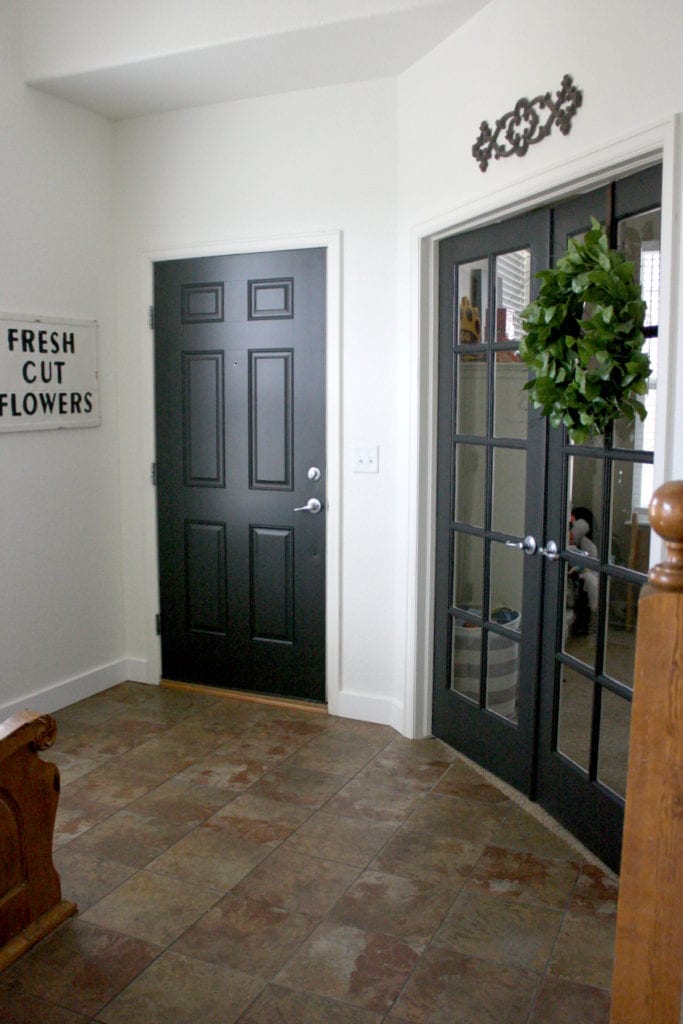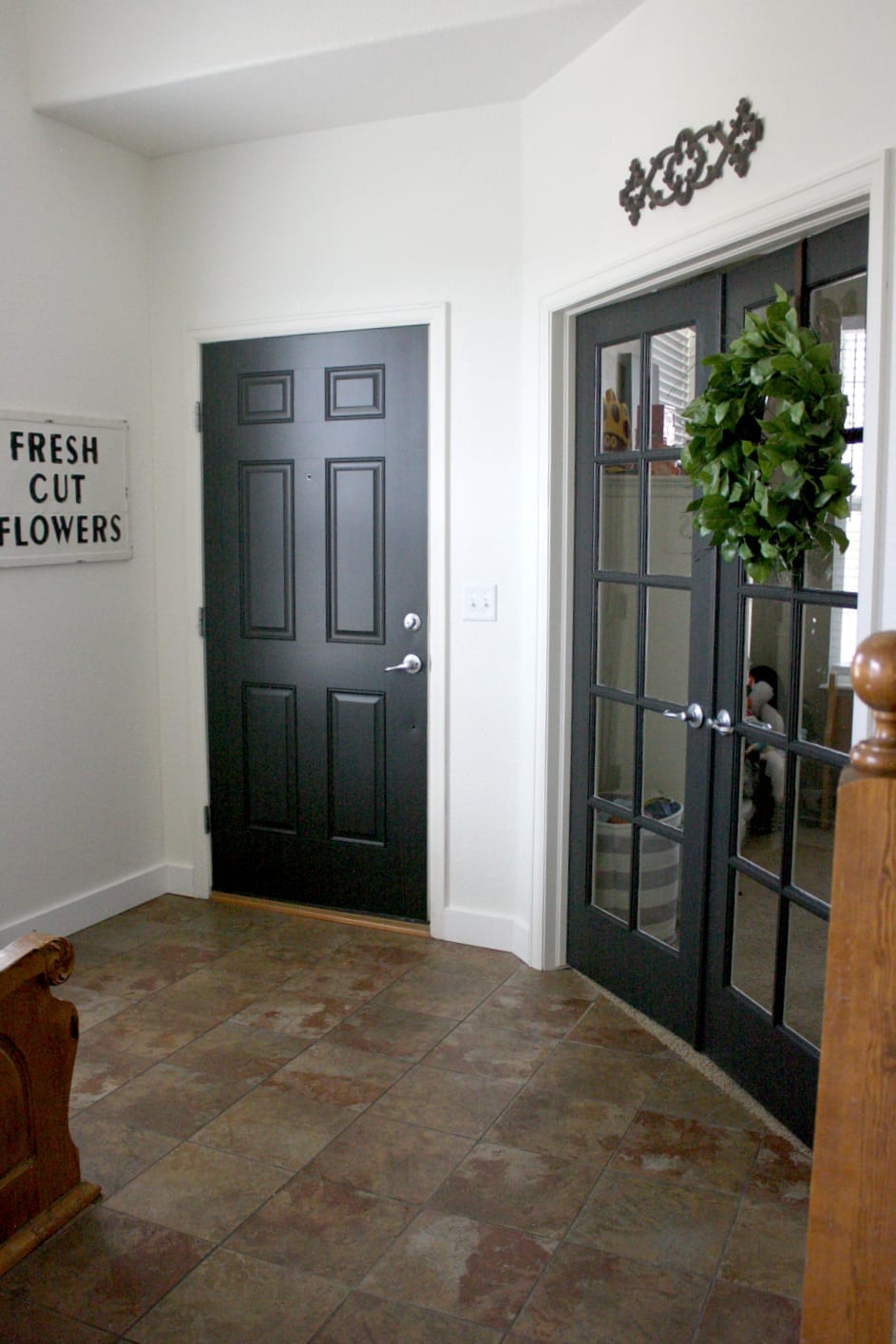 Now my job is to add pops of color and touches of Spring. I am loving our total home transformation!  I'm also loving our home again…it was touch and go there for awhile;)
Next week I will be joining some other lovely bloggers to give you a Spring Tour of our homes!  I hope you will come back and check out the rest of our home! As always I appreciate your following along here on the blog! You can also find me on Instagram @thetatteredpew and on Facebook at The Tattered Pew.  I hope you have a wonderful weekend!
XOXO,
Kelly