How to Host an Easy Royal Wedding Tea Party

The Royal Wedding
Is anybody else getting excited for the Royal Wedding this coming weekend? I know I sure am. I love any excuse for a tea party and the Royal Wedding is the perfect reason! Read on for some fun and quick last minute ideas on ways to celebrate!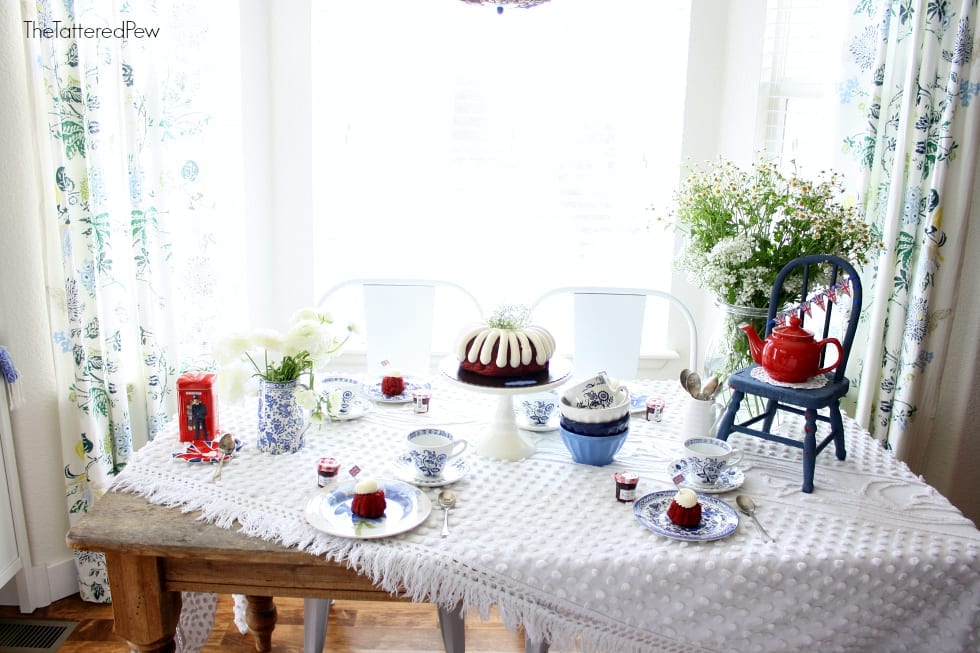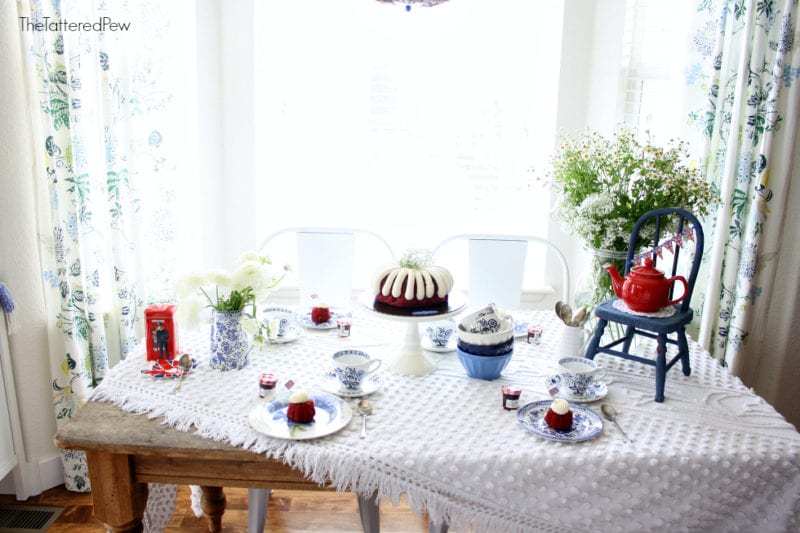 Luckily I had just hosted a fun Mother's Day Tea party (which you can see here) so all I had to do to get ready for this Royal Wedding tea party was to add some red! I love how it came together so quickly!
The Details
The Royal Wedding, between Prince Harry and Meghan Markle, is happening this Saturday, May 19th! We plan to DVR it so we can watch it at our leisure. When I say we I mean my mom, myself and my sister.
It will be airing on multiple stations so we plan to tape several different ones to make sure we have the best one.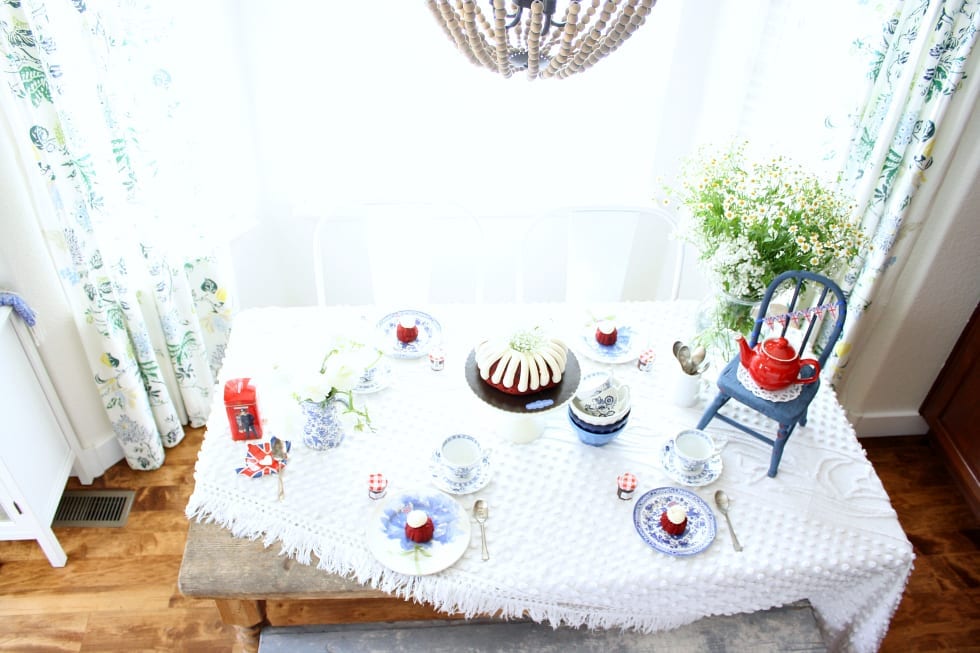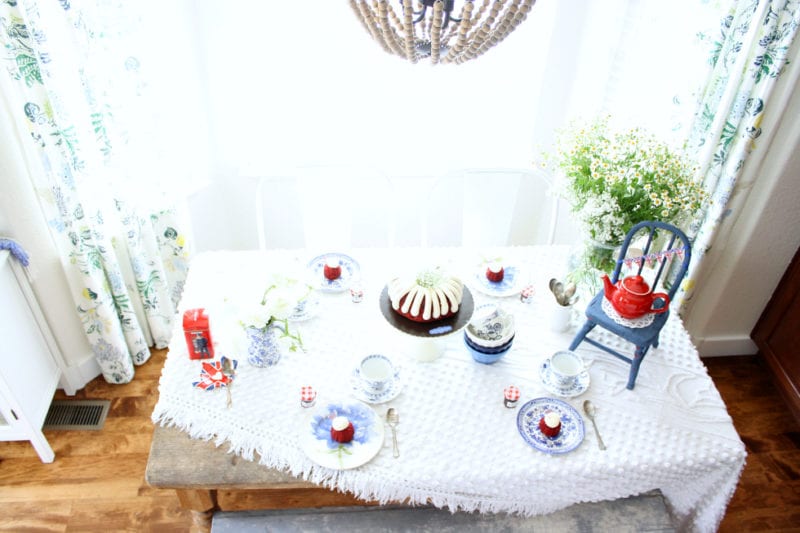 What to Drink
Tea of course is a must! I visited my local Cost Plus World Market and picked up this darling red tea tin. It's full of English Breakfast tea, my favorite kind. The precious little red tea pot is my mom's and is the perfect accent of red for our table!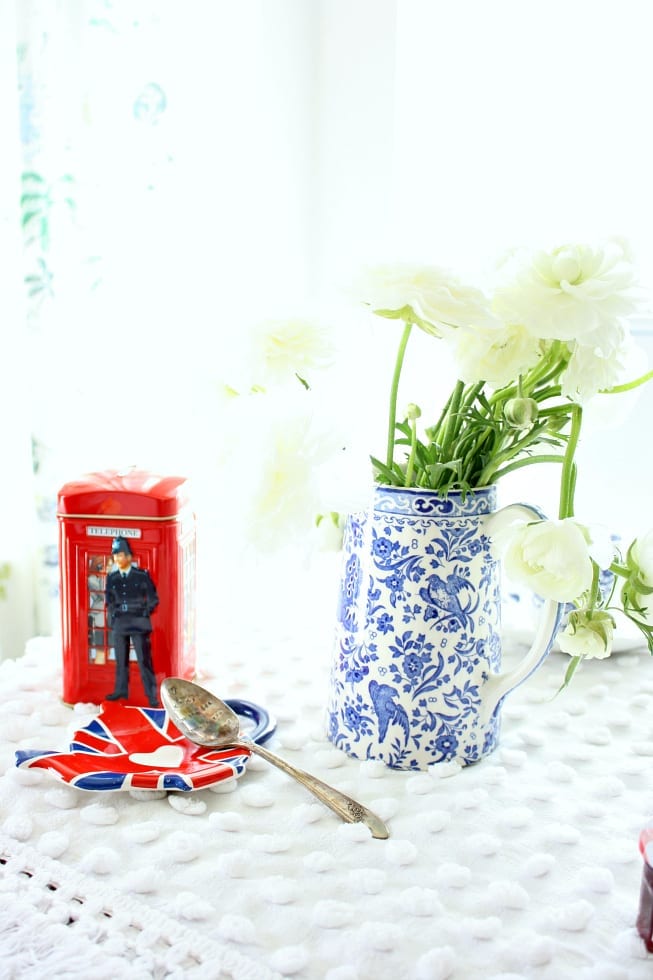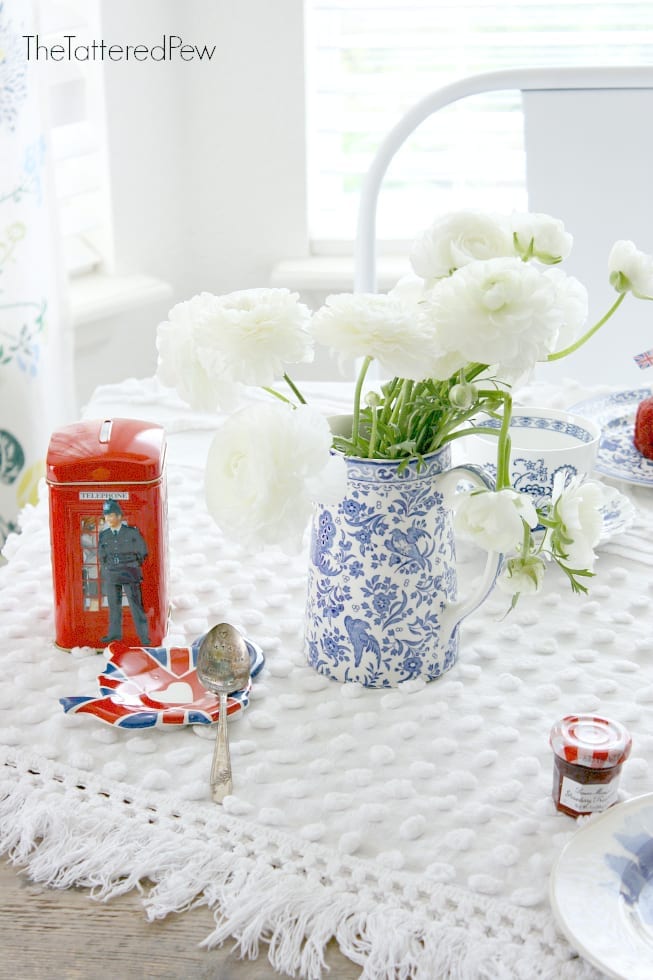 The British tea pot tea bag holder is also from World Market. Since it was only $2.99 I thought it was a must for our table!
What to Eat
I kept the menu simple and ordered mini red velvet bundt cakes and one large red velvet bundt cake from Nothing Bundt Cakes. They are the perfect little sweet treats to go along with any type of tea!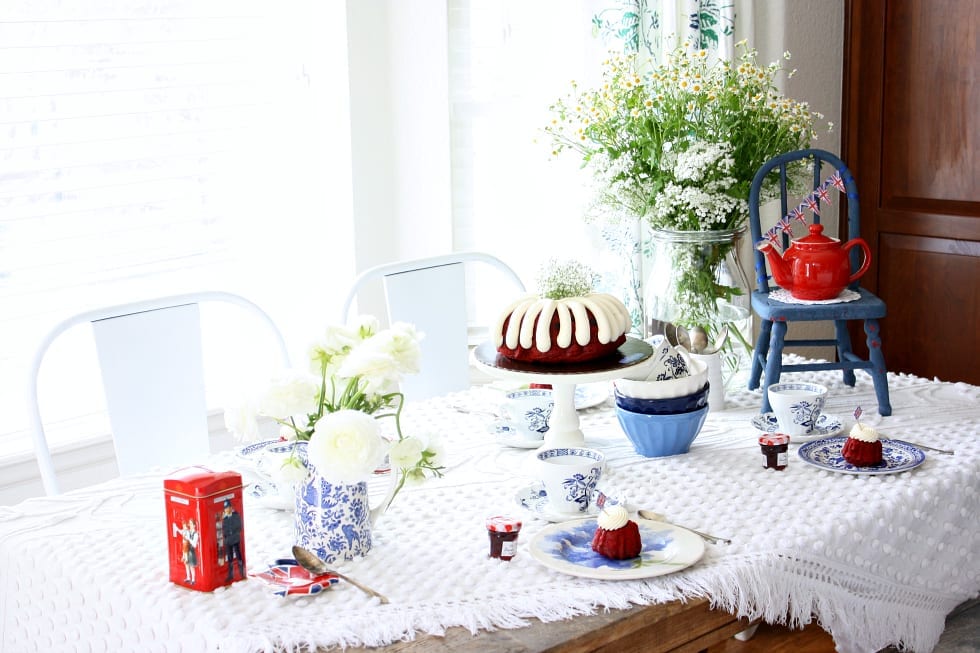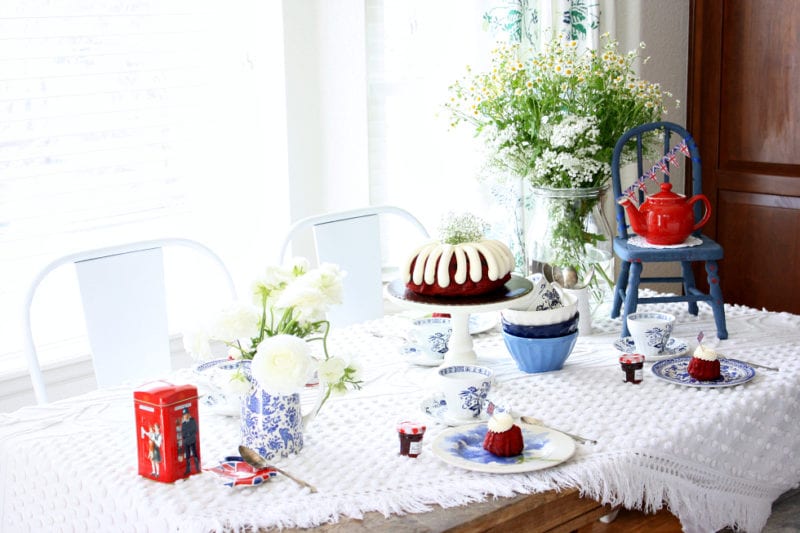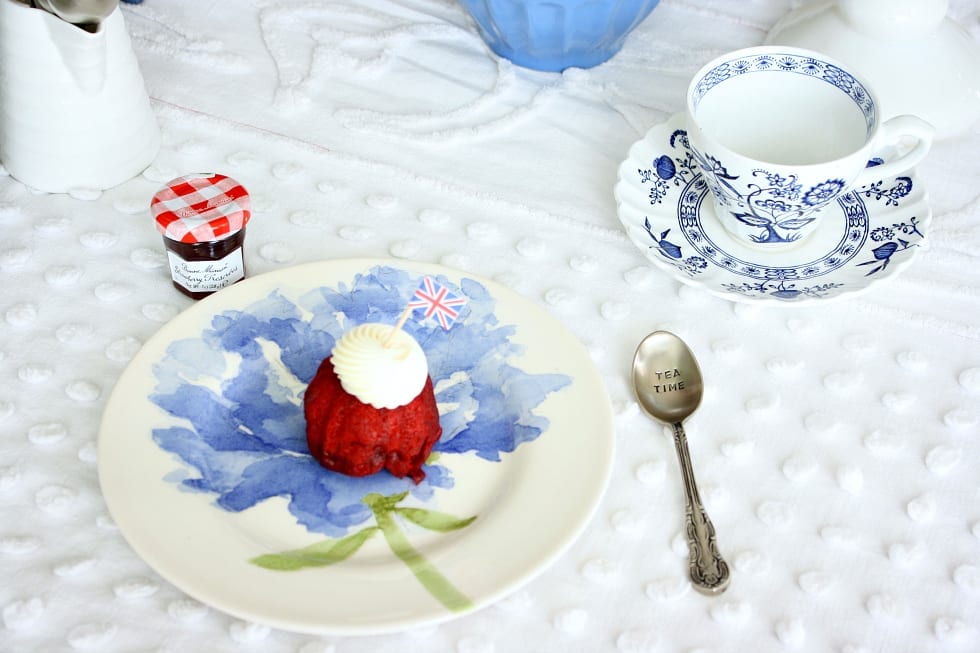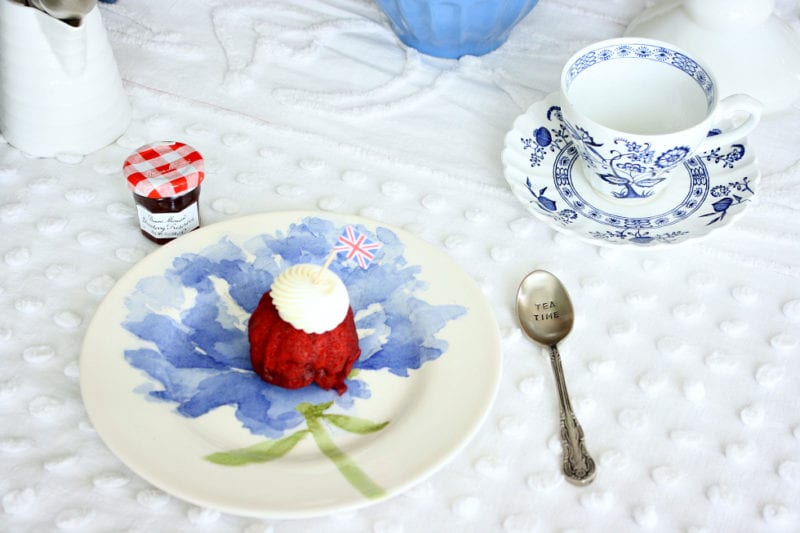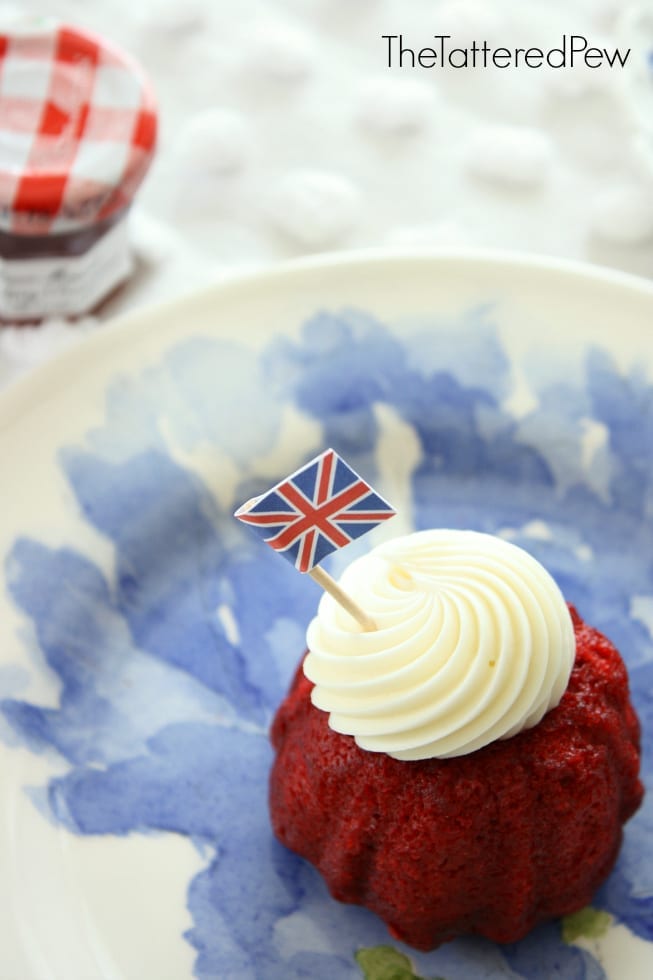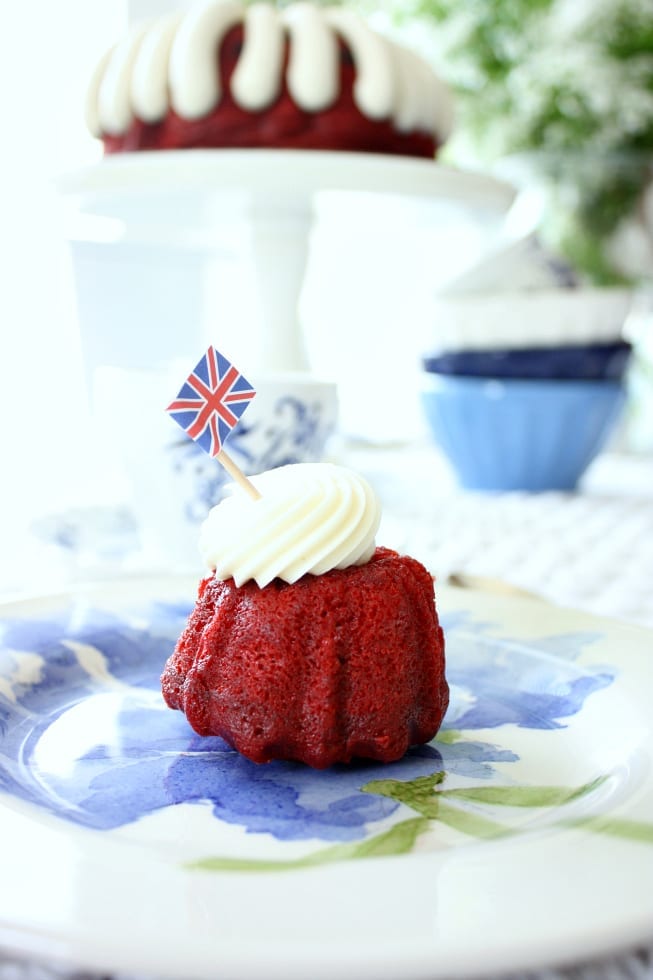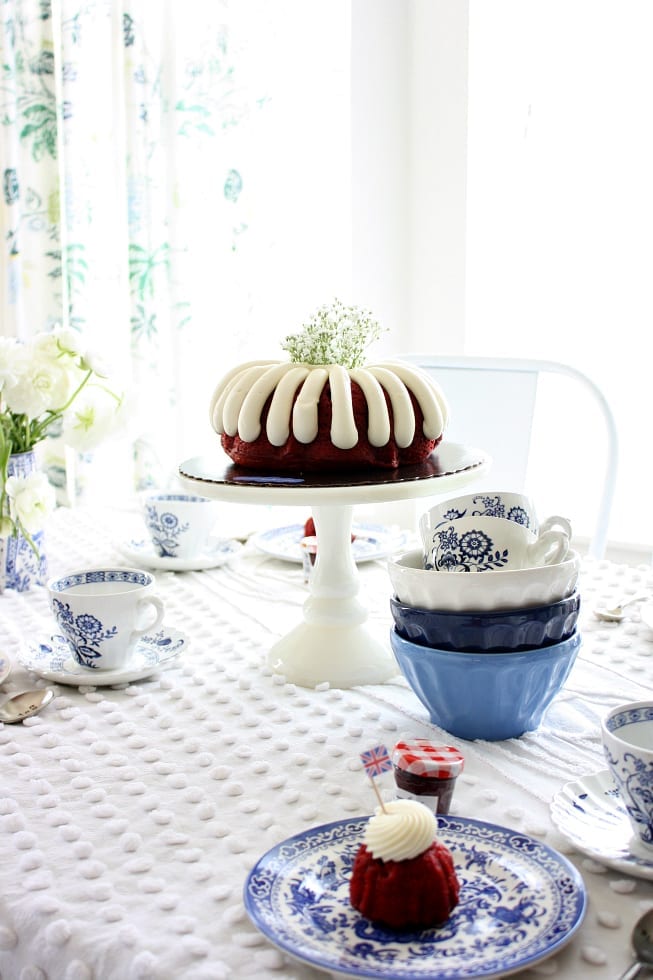 Of course tea cups are a must and any kind will do! I had fun matching my tea cups, bowls, plates and decor. The British flag was my inspiration.  The blue bowls are from Anthroplogie and the white cake stand is from Walmart. The tea cups are vintage and the spoons were gifts given to my mom.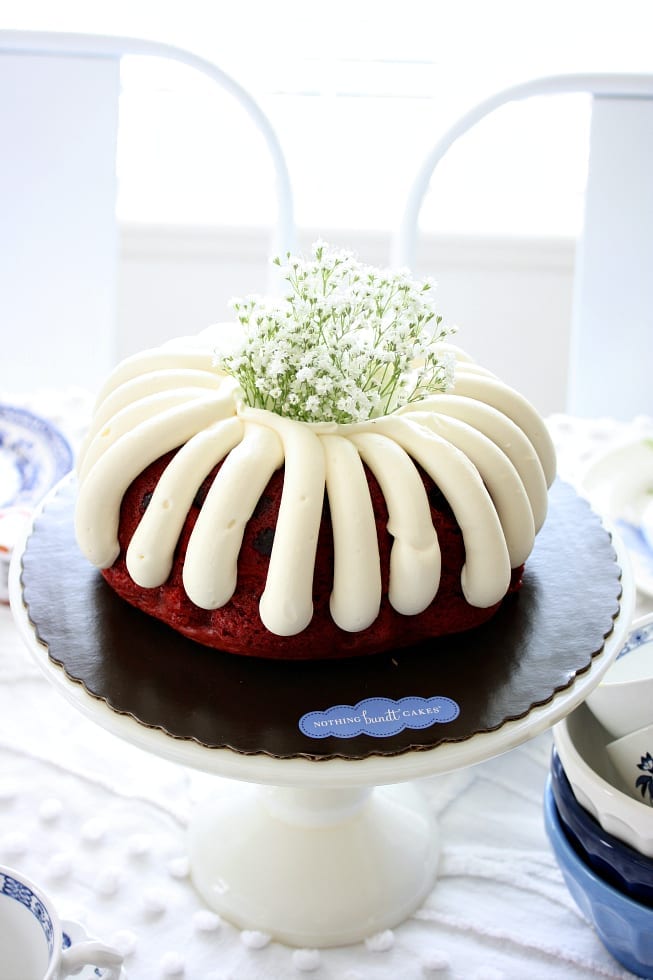 The Decor
My mom found these darling British flag printables on Pinterest. You can find them here. Don't they look great hanging on my vintage blue child's chair and stuck on toothpicks in the mini bundt cakes?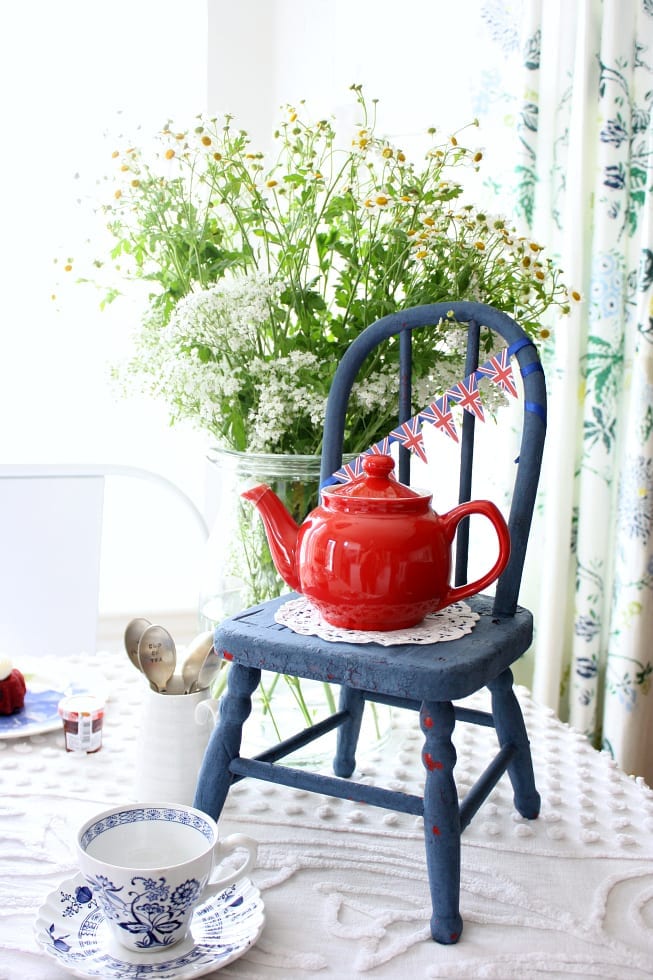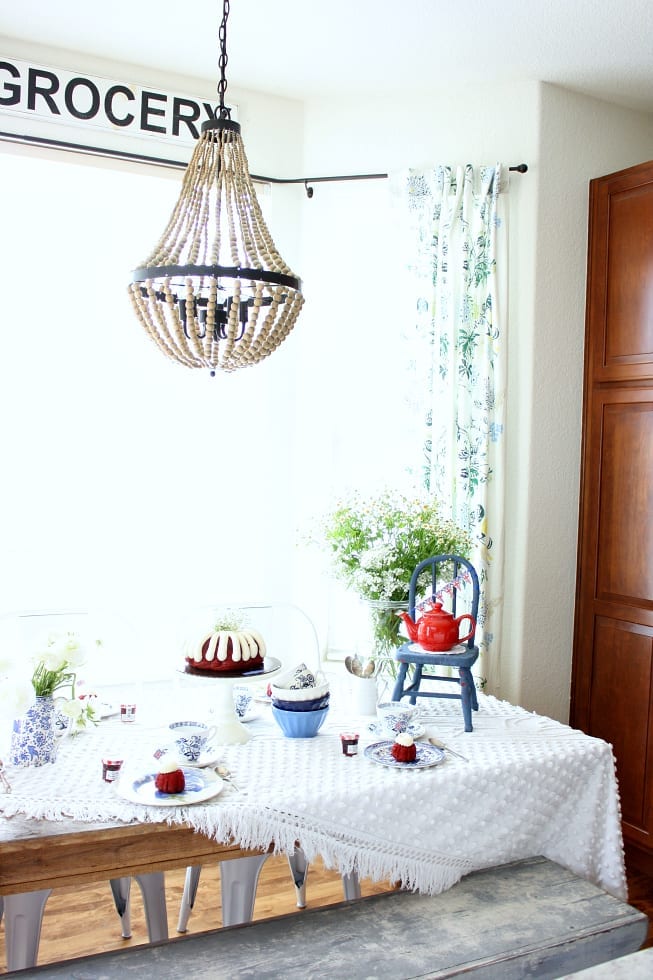 I like to use unexpected things for tablecloths so this vintage chenille bedspread was just what I needed for that extra bit of texture on the table. The flowers are all from Trader Joe's and the rest of the items are a mixture of my collection and my mom's.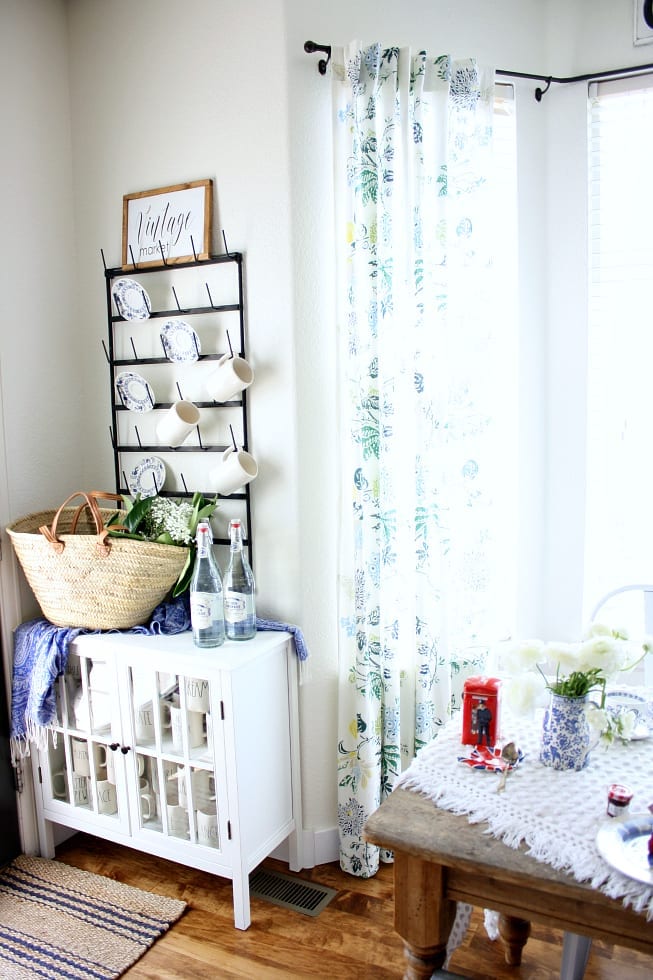 Ready to Celebrate
Now that the table is all set we are ready to celebrate with our own Royal Wedding tea party! Will you be watching this weekend?
xoxo,
Kelly
Table and Room Sources
(**The links in this post contain affiliate links and I will receive a small commission, at no additional cost to you, if you make a purchase after clicking my links. Thank you for supporting my blog.)