Faith Focused Easter Traditions
Today I am so excited to have my very first guest blogger here on The Tattered Pew! Please give my good friend Maggie a warm welcome as she shares all about her faith focused Easter traditions and beautiful new devotional!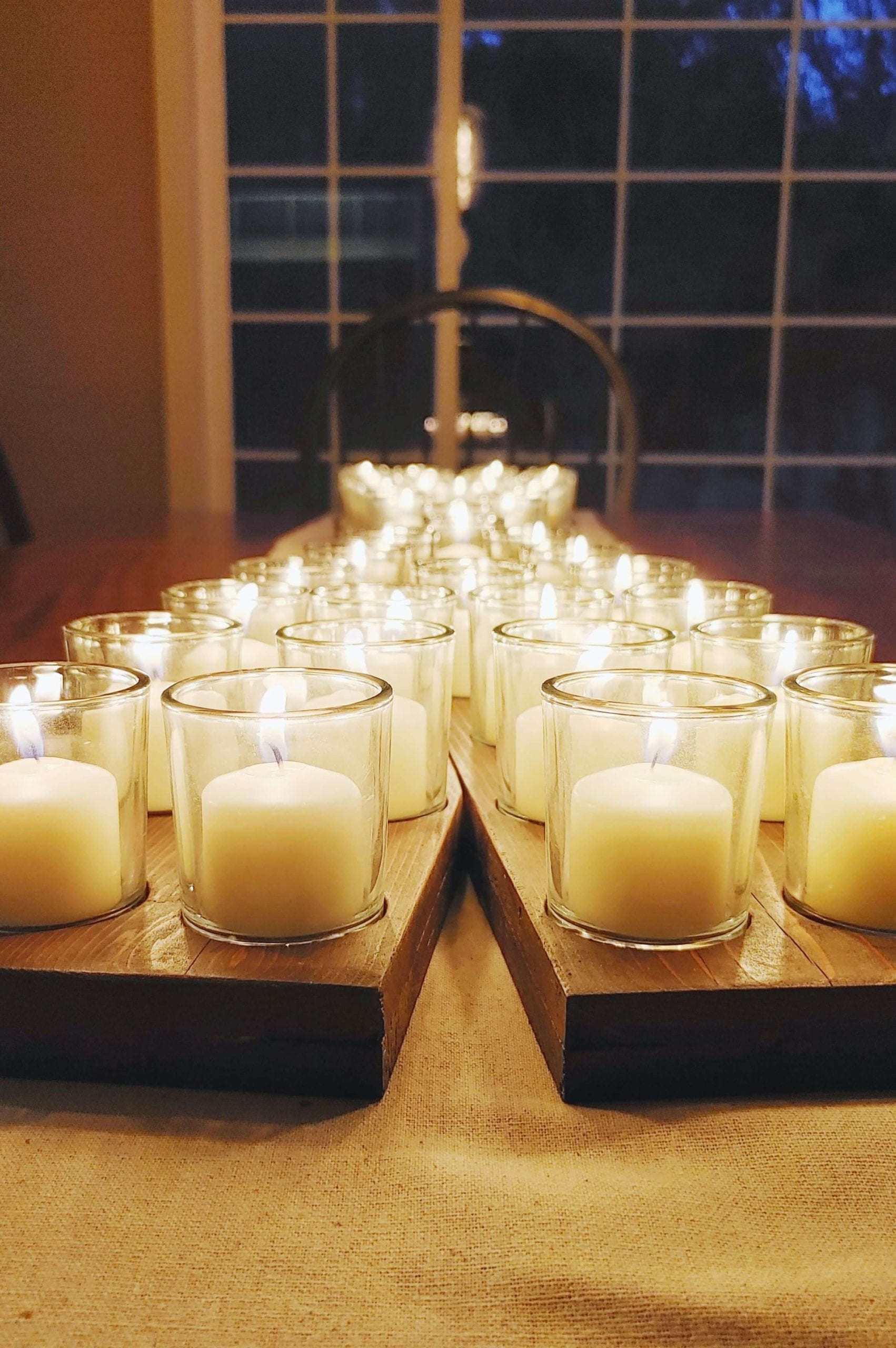 Thank you, Kelly for letting me jump onto your blog today! Hello Tattered Pew community! I am Maggie Greenway, mother of three, wife of Chris, and the founder of She Pens Truth, where I desire to inspire women to draw near to Jesus through devotionals, Bible studies, and inspirational art.
This journey has been a windy one! I began as a high school English teacher. After staying home with my kiddos for a decade, I jumped back into painting landscapes, a love of mine from high school. That evolved into hand-lettering scripture on canvas, wood, and paper. With the lettering pieces I began to write devotionals and Bible studies.
Recently I have been diving back into landscapes and adding on digital art for stickers!! It has been a wild ride, but one that fills up my desire to create beauty and encourage women to find more freedom as we draw closer to the heart of our God.
Today, I would love to share with you a couple Easter traditions our family has adopted!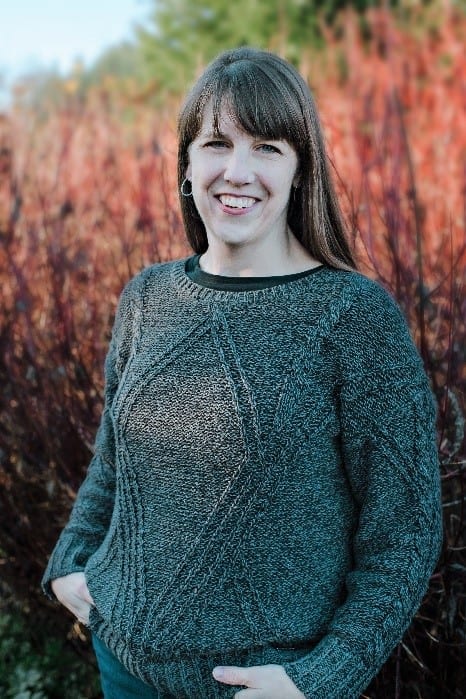 Faith Focused Easter Traditions
Each year as Easter rolls around, I feel swamped with life and somehow the most important holiday in my family's faith gets sidelined by all the busyness of raising kids. Do you ever feel that way?
A few years back, as I was putting our boxes of Christmas décor away, it struck me how we go so big for Christmas but hardly do anything at all for Easter. We literally had mall-sized Christmas trees several years in a row. The trees were so big that we had to bolt them to the wall for fear of them falling on our children! My husband's name should really be Clark Griswold!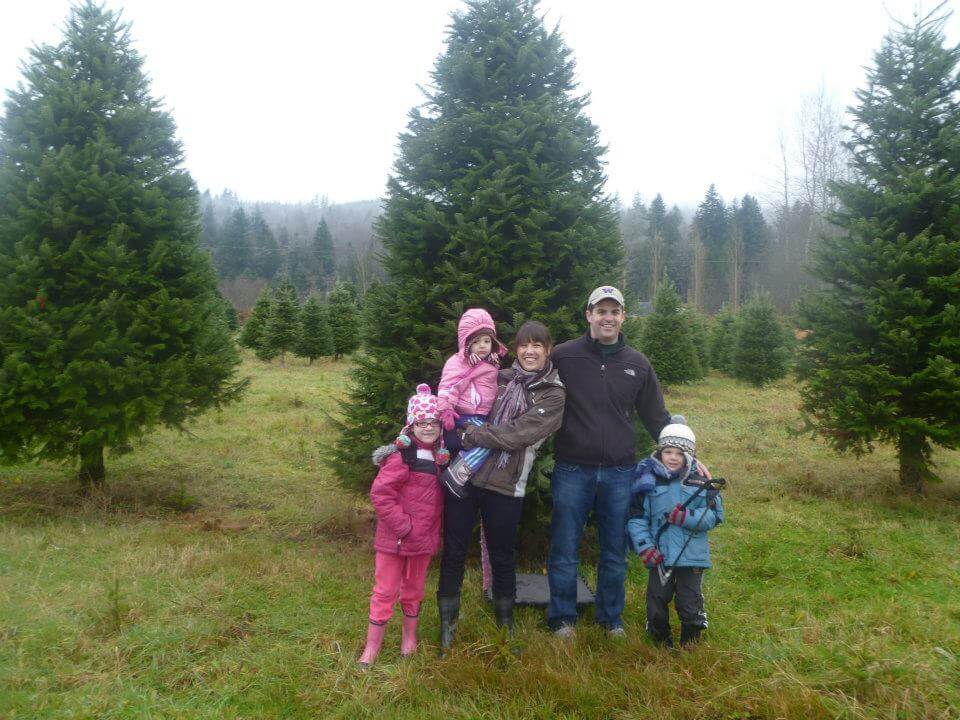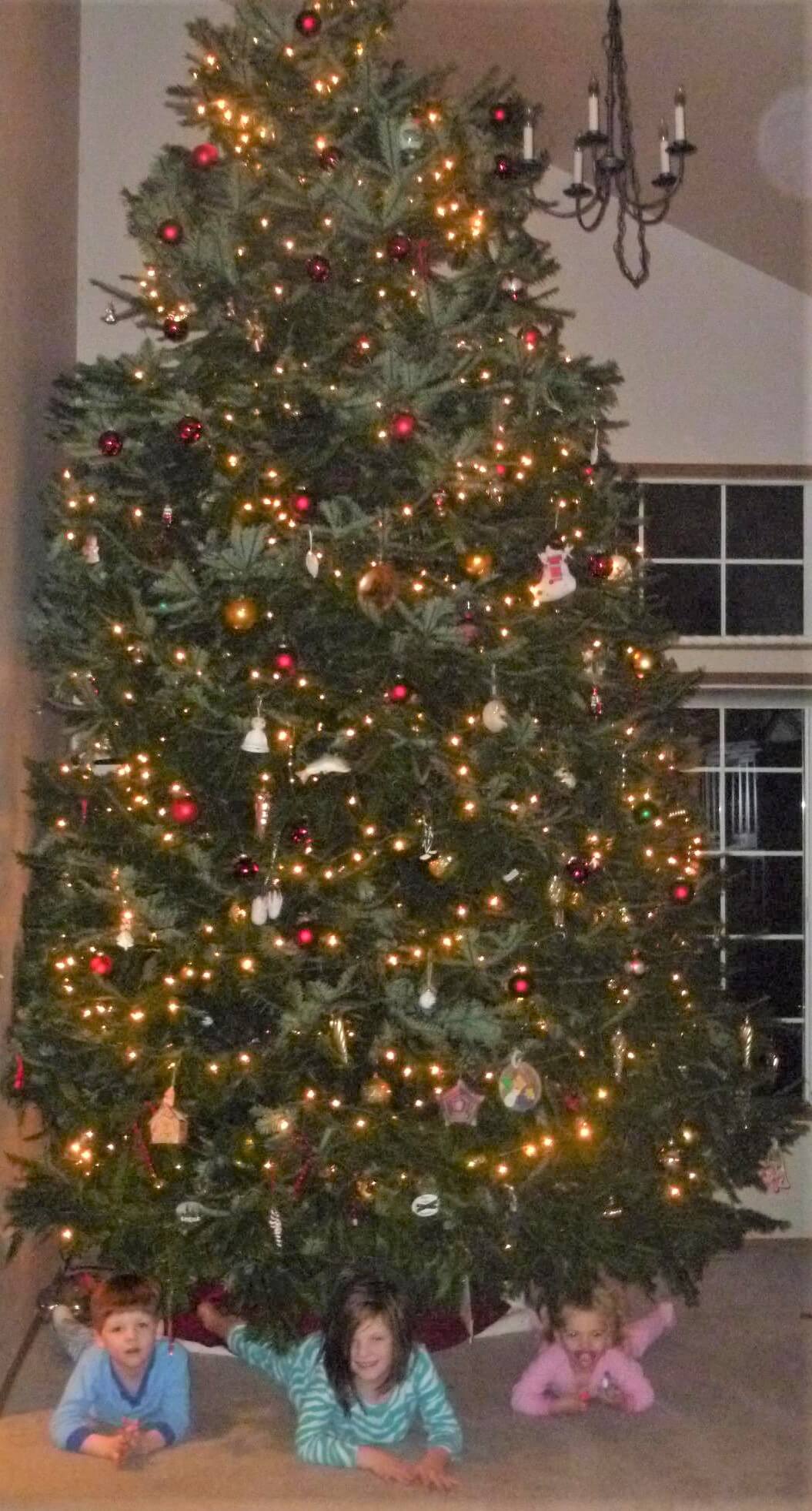 But come spring, Easter would come and go with an egg hunt, a church service, and a family dinner, and that was it. While handing yet another red plastic container over my head to Chris in the attic, I decided to set out and establish some new Lent traditions, with the goal to create more hype leading up to Easter and to carve out time to draw near to Jesus.
The Lent Candle Holder
Meet the Lent Candle holder. We are now on the third iteration of this concept inspired by Ann Voskamp. That first year, Chris and I grabbed a piece of wood from our junk pile and drilled 40 holes for cheap votive candles I found at Ross. The candles melted into the holes and we threw it out after one year.
Oops!
The next year, I made another. This time it held tall taper candles (see pic below) By Easter, it looked like a huge birthday cake and nearly lit our table on fire when a taper (or two) fell over!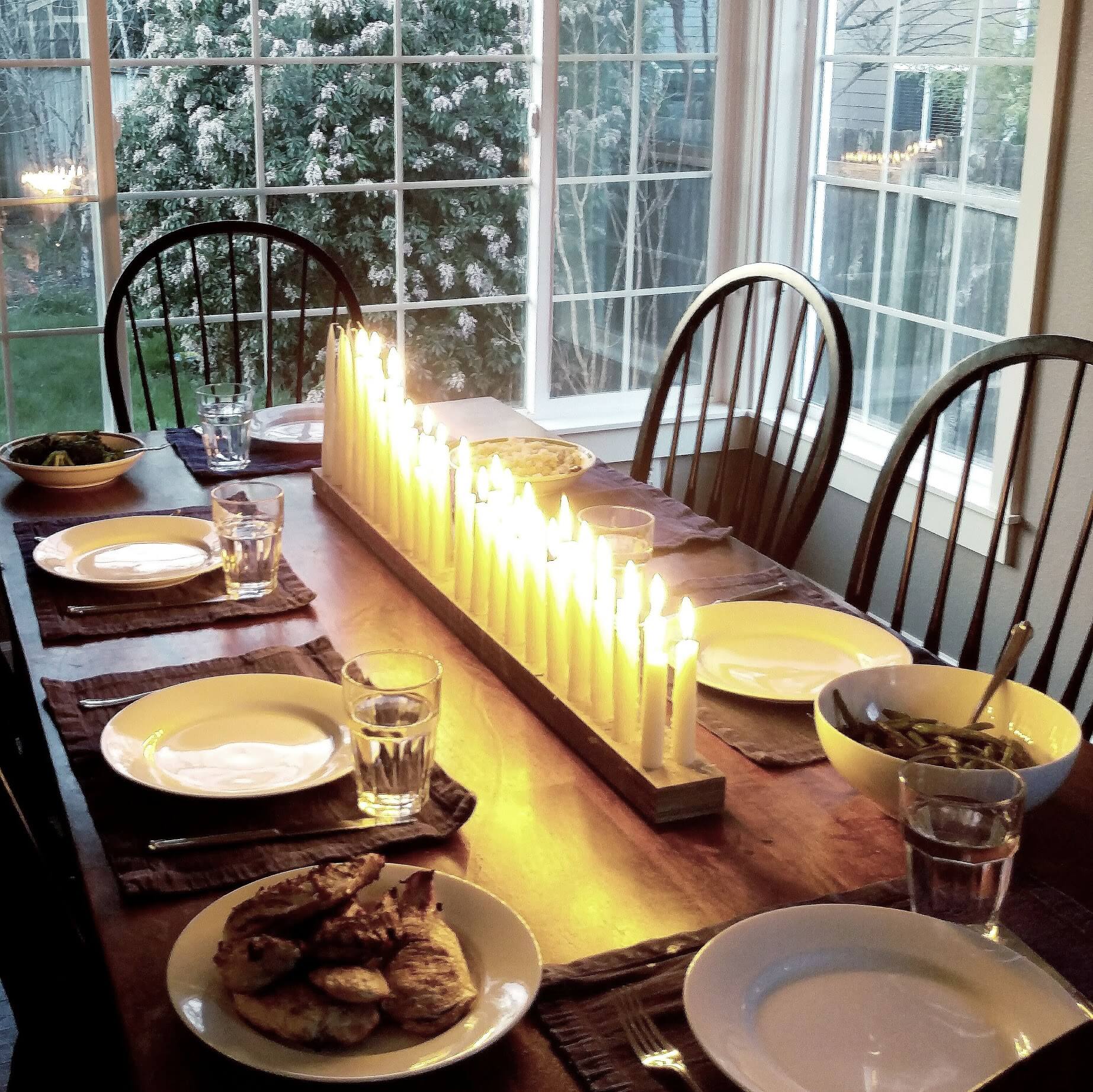 Step One: Creating Hype Leading Up To Easter
This year, we redesigned it yet again, and finally I have the centerpiece I envisioned at the start. We used reclaimed fence-boards to criss-cross and then drilled holes for forty glass votive holders.
After sanding, staining and adding a protective coat, it landed on our dining room table ready to start counting up the forty days from Ash Wednesday to Easter Sunday! Each night at dinner one of our three tween/teen kids will light all the candles we have already lit and add a new one each day.
Step one complete, create hype in the lead up to Easter! Onto step two: focus on Jesus.
Daily Devotional
That same year I initiated the candle lighting chaos, I began writing a daily devotional on Instagram. I had just begun my journey with hand-lettering and shared a written Bible verse each day from my practice.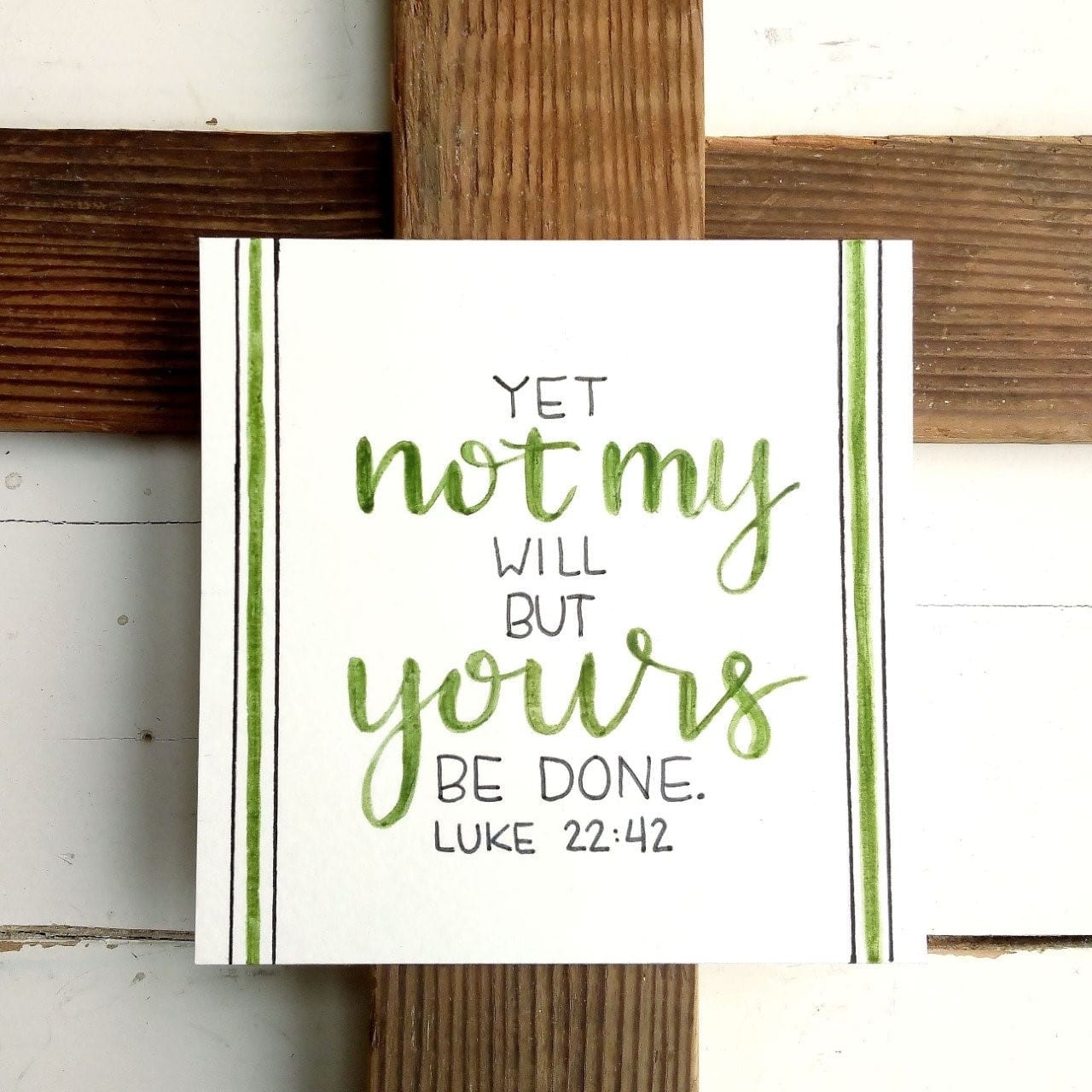 For Lent that year I decided to dive into the book of Luke for an on-the-ground journey with Jesus. I longed to imagine what it would have been like to walk the dusty roads with him, to sit with him above the Sea of Galilee, to see the blind seeing and dancing, and hear his heart come through his teaching.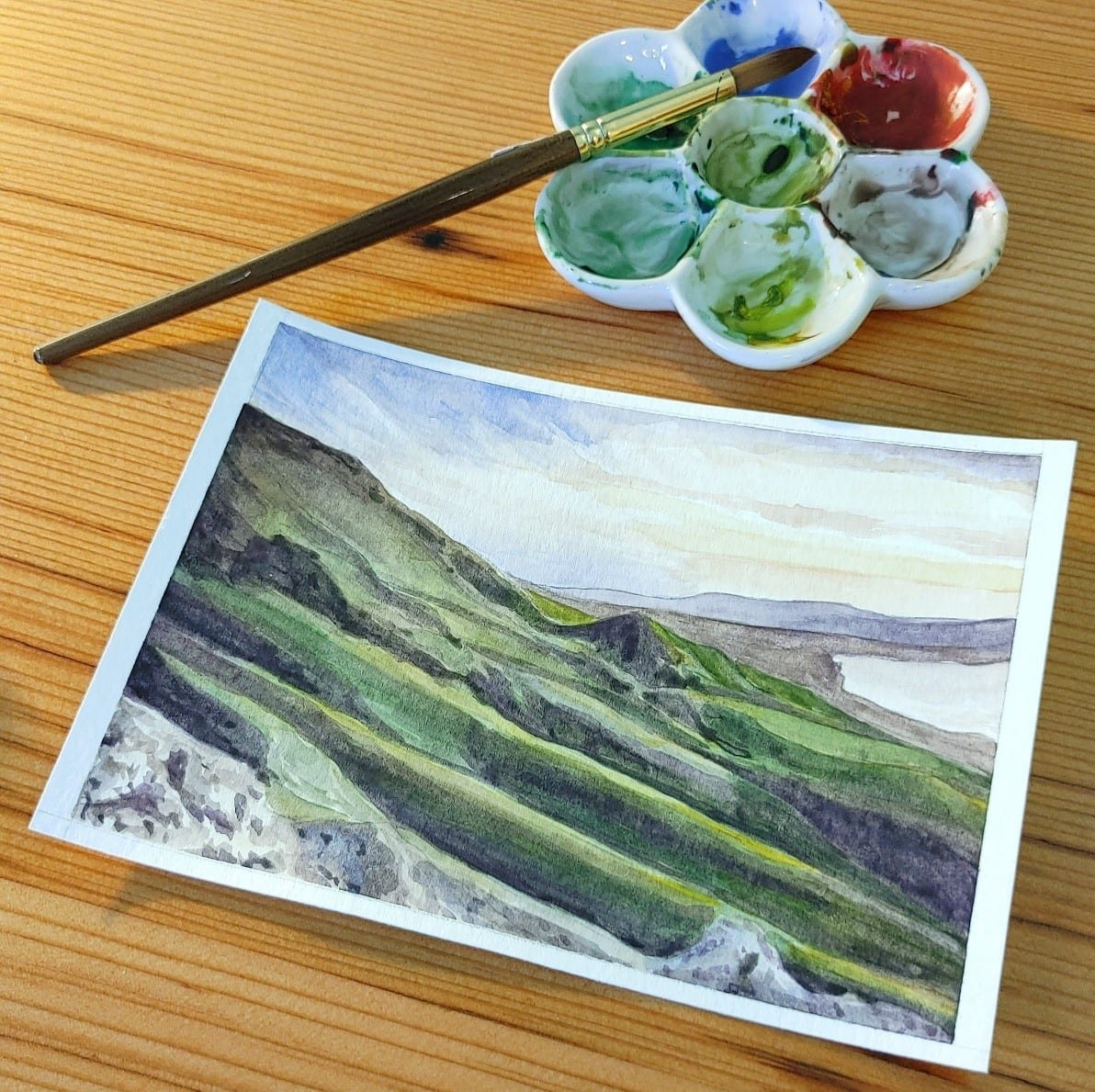 I wanted to prepare my heart for his light just as I had prepared our table to shine with candles.
Over the last few years, I have continued to share that Luke series during Lent, tweaking it, making new (and better) pieces of art.
This year I finally put it all down on paper and published it, so I get to hold the book in my own hand at the table and journal out the digging deeper questions. ( Along With Jesus: An Easter Devotional shown below)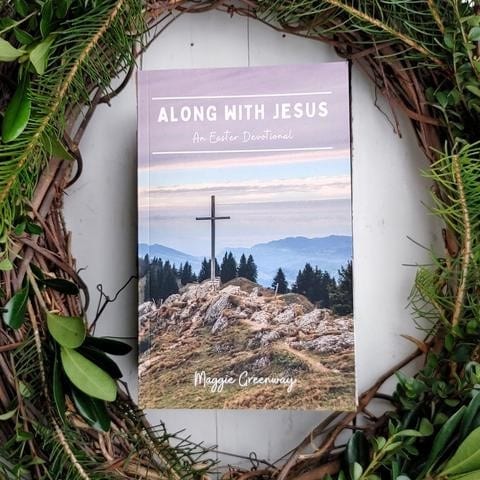 Step Two: Draw Close To Jesus
So, each dinner, our family will light candles, and each morning, I will light the same candles as I dig into the book of Luke in the devotional, holding space in my heart and routines to draw near to Jesus, to raise my eyes off the storms of life to seek his heart and love and delight. And my youngest daughter wants to go through the devotional with me this time!
Step two, draw close to Jesus: check!
Want To Join Me?
My book Along with Jesus: An Easter Devotional is available on Amazon. The devotional begins on Ash Wednesday (in two days!) each year and runs through Easter. You can find daily posts of art and discussion questions on Instagram as well as a weekly Thursday night Live at 4pm PST, for the whole community to come together and share how the Lent experience is going.
I would love for you to join in and create space for your heart to draw near the Lord this Easter season.
Faith Focused Easter Traditions
How about you? How do you celebrate Easter? Do you have any outside-of-the-box faith focused Easter traditions to share with us here? I would love to learn what you do to mark this holiday in the comments below.
Xoxo,
Maggie
A Bit More From Maggie
I am the founder and owner of She Pens Truth, where I inspire women to draw near to the heart of Jesus through Bible Studies, devotionals, community, and artwork. You can connect with me on Instagram @shepenstruth and find my shop at shepenstruth.com.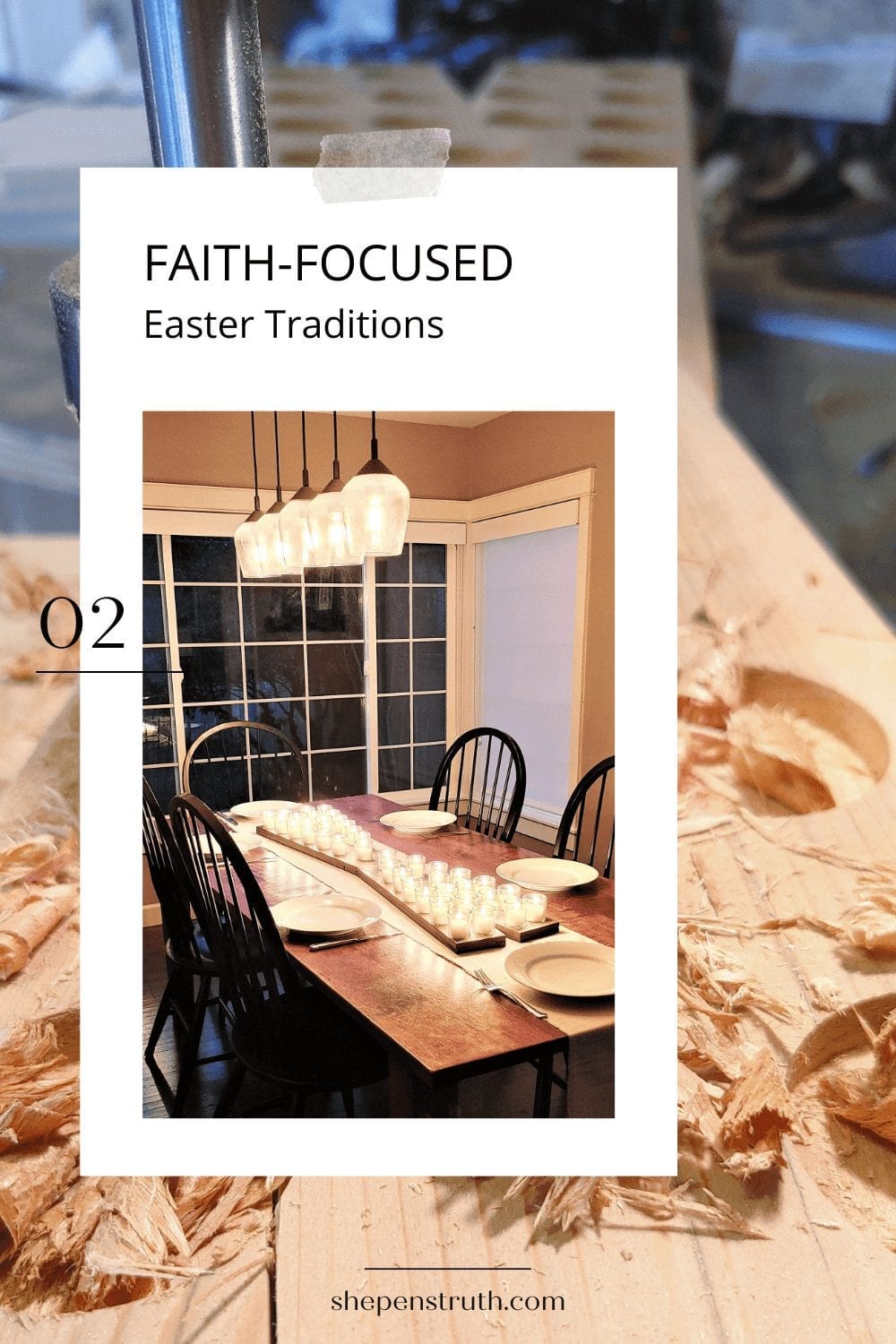 Did you like this post? PIN it for later!