The Tattered Pew Jewelry Collection! Jadeite, Driftwood and Sea Glass
Hi friends! Today I am over the moon excited to tell you about a very fun jewelry collaboration with my friend Sheila over at Dandelions in December!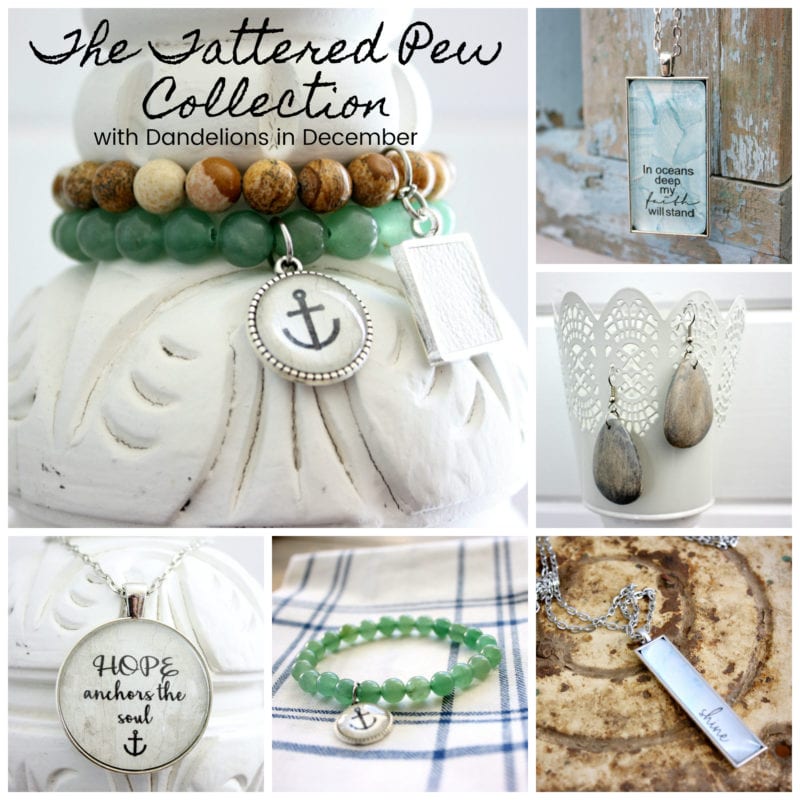 (Post may contain affiliate links where I earn a small commission at no extra cost to you on your purchases.)
The Tattered Pew Jewelry Collection
I have had the privilege of getting to know Sheila of Dandelions in December over on Instagram. She has a passion for making jewelry that comforts or speaks to the one wearing it. Her pieces often have one word, a song lyric or even a Bible verse. These pieces are so much more than jewelry… they are a symbol of hope, encouragement and healing.  A way to have Jesus close by.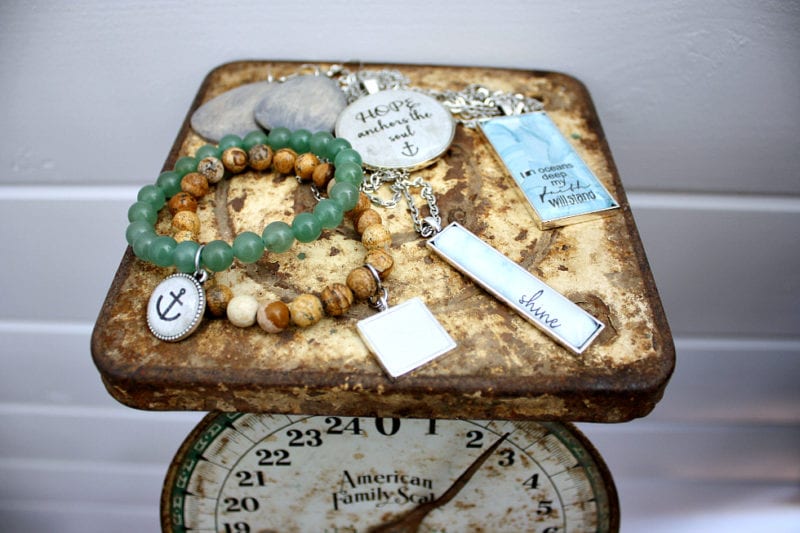 Sheila and I worked closely to design this jewelry line.  She asked me my style and what verses were close to my heart. It took me a bit to figure out what to share with her. I knew I wanted the focus to be Jesus but I have never designed jewelry so I was a bit nervous because I wanted these pieces to be a true reflection of my heart. I told her that I love to think of my design style as coastal cottage farmhouse. (driftwood, the ocean, jadeite, and anchors) Then I shared my favorite verse, Hebrews 6:19 , " We have this hope has an anchor for the soul".  Also, I always tell my kids to SHINE for Jesus which comes from the verse Mathew 5:16, " Let your Light shine before men, that they may see your good works, and glorify your Father which is in heaven." Finally, I shared my favorite song, Oceans by Hillsong United.  She ran with all of this information and created the jewelry pieces below. I was blown away! She took my words and created a stunning collection near and dear to my heart!
Shop the Coastal Cottage Farmhouse Collection
Click here to shop the entire collection or click on each individual name highlighted in blue! Scroll to the bottom for an exclusive coupon code.
Anchor Genuine Gemstone Stretch Bracelet
and
Jasper Gemstone Bracelet with White Leather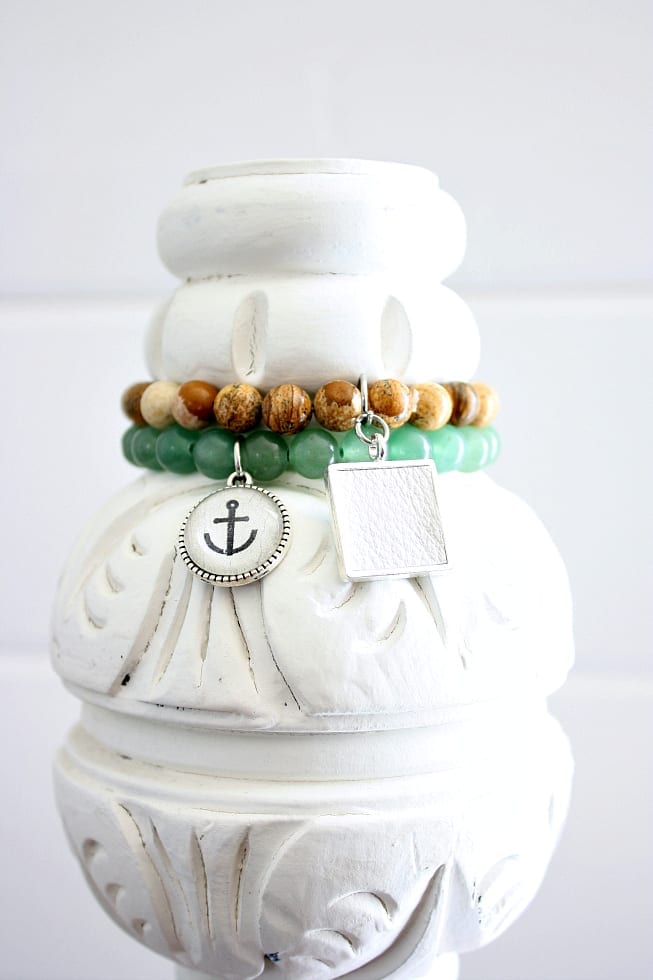 Wood Teardrop Earrings in Driftwood Gray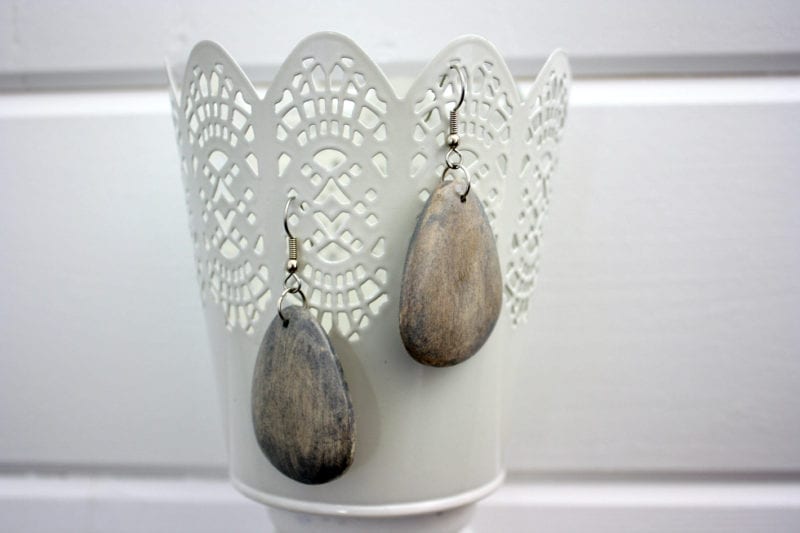 Green Marble "Shine" Bar Necklace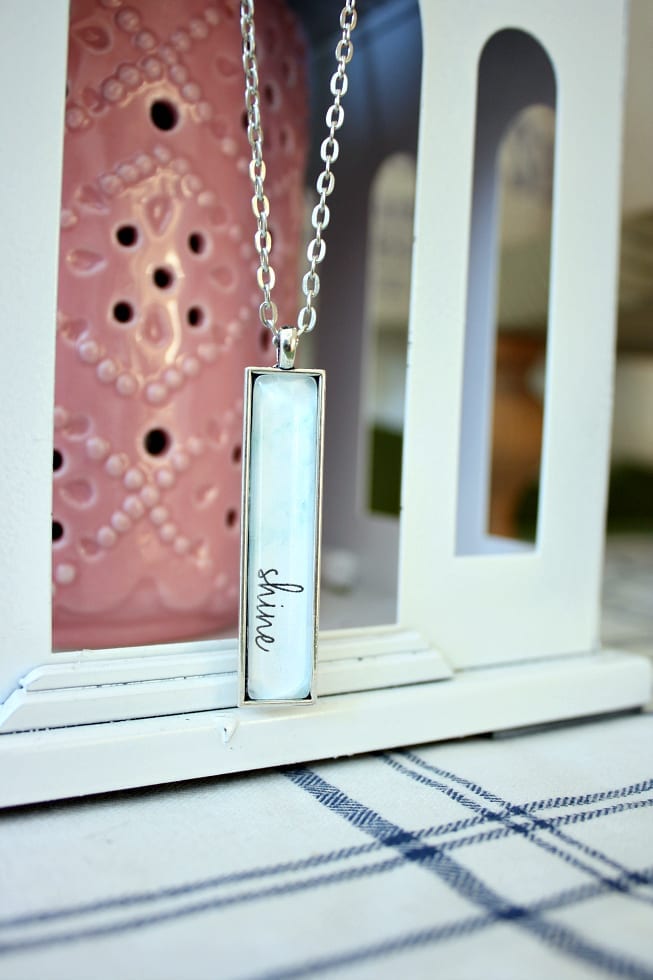 Hope Anchors the Soul – Round Pendant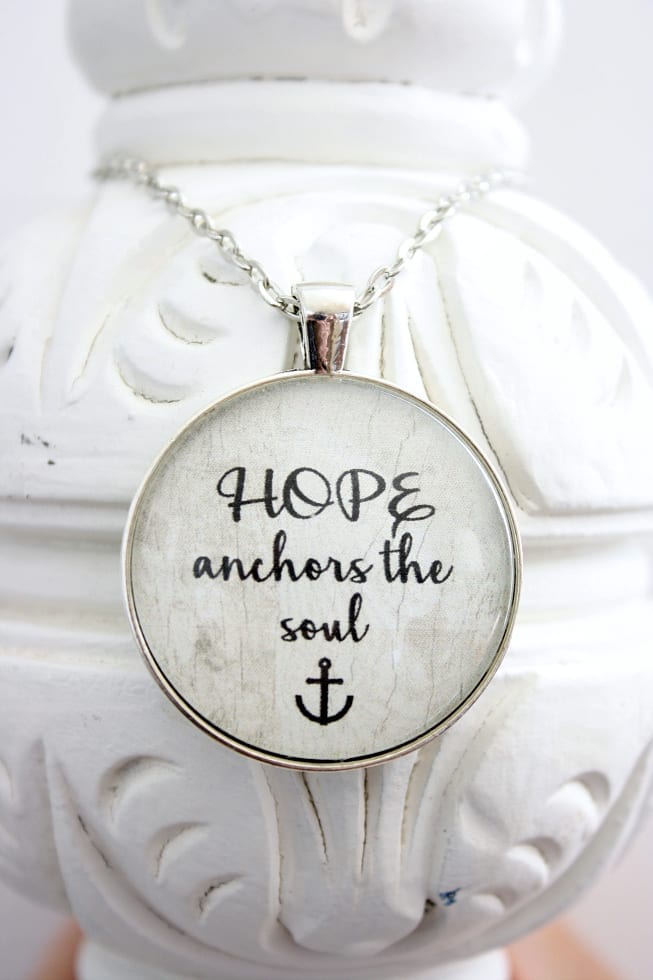 In Oceans Deep My Faith Will Stand – Marble Swirl Necklace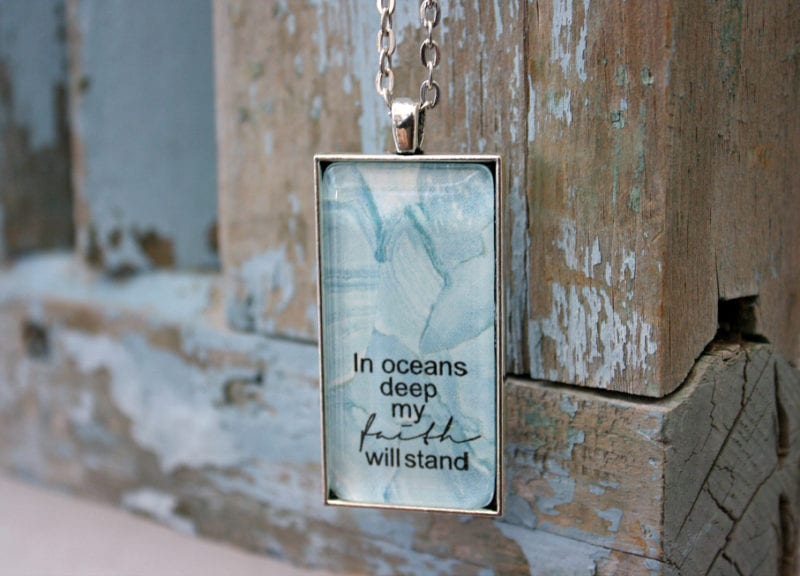 Isn't this collection simply stunning? I am so honored that Sheila asked me to collaborate with her. She brought my vision to life and I am so very grateful. Sheila is so kind to share an exclusive coupon code for all of my blog subscribers.
WHEN YOU VISIT HER SHOP USING ONE OF THE LINKS ABOVE MAKE SURE TO ENTER COUPON CODE THETATTEREDPEW20 AT CHECKOUT TO RECEIVE 20% OFF ANY ITEM IN THE TATTERED PEW COLLECTION!
I hope that you all will enjoy this collection as much as I do. I can think of several special women in my life who I would love to gift these pieces to. Is there someone in your life you know these will speak to, or perhaps yourself? If so make sure to stop by Sheila's shop to peek at this collection along with several others. Thanks for stopping by my friends and let me know in the comments below your favorite piece!
xoxo,
Kelly