It's Friday, the weather has been awesome and I am ready for the weekend! I can actually see and feel the evidence of Spring all around me here in Colorado! So I thought I would pop in real quick to share with you a few FREE Spring printables as a way of saying thank you for following along with me on this blogging journey!  There are 3 printables below and I hope you will be able to enjoy them in your home!


Free Printables
I love this quote and thought a fun chalkboard print would be nice for anytime of the year!

Click here to print this as an 8×10 ————>  Small-Things  Chalkboard Printable
It fit perfectly in my IKEA frame!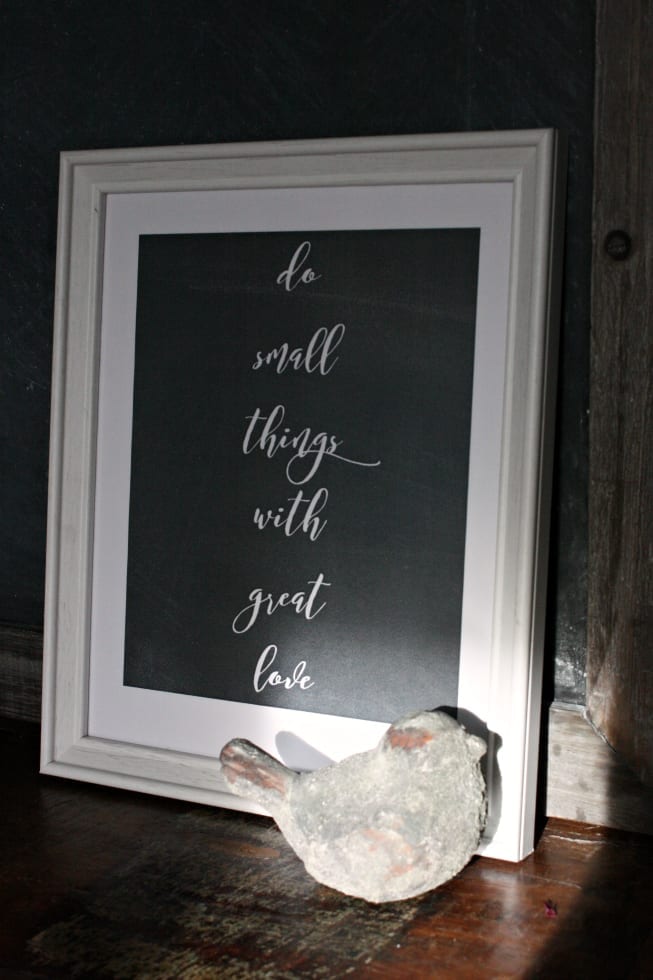 2. With Easter quickly approaching I thought this printable was just perfect. We say this every year in church on Easter morning and I love hearing our whole church say it with so much joy!  He is risen. He is risen indeed!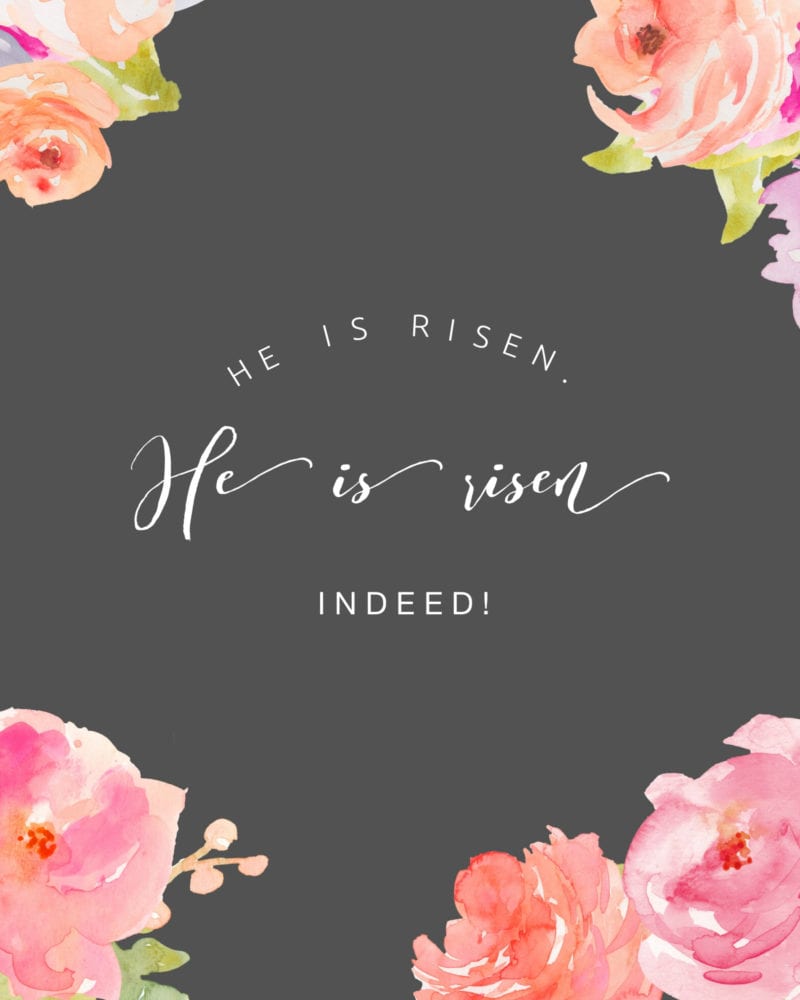 Click here to print this as an 8×10 ————> He is Risen Indeed Printable!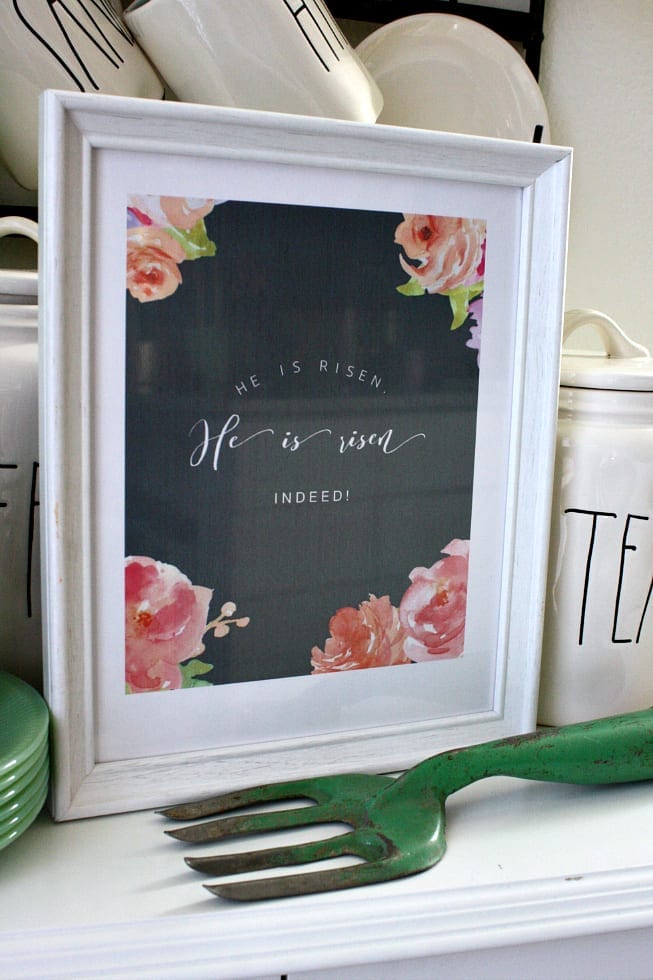 I loved the black background and how it contrasted with the vibrant colors of the flowers as well as my jadeite dishes!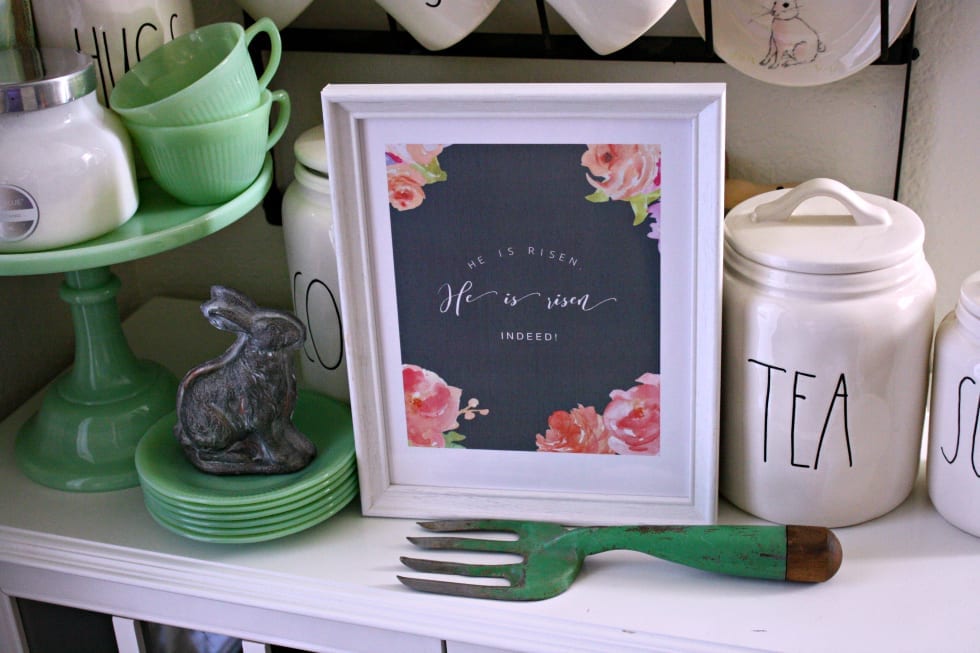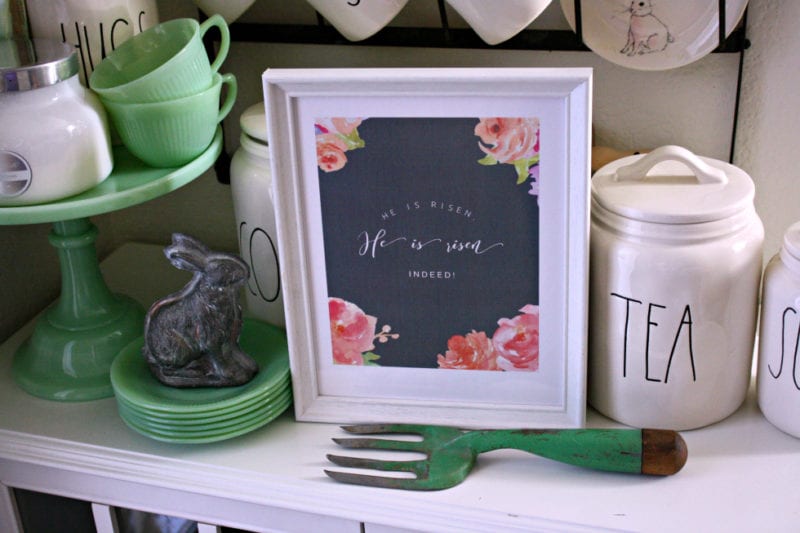 3. This last printable was fun to make and the beautiful colors make me think of spring and all of its beauty!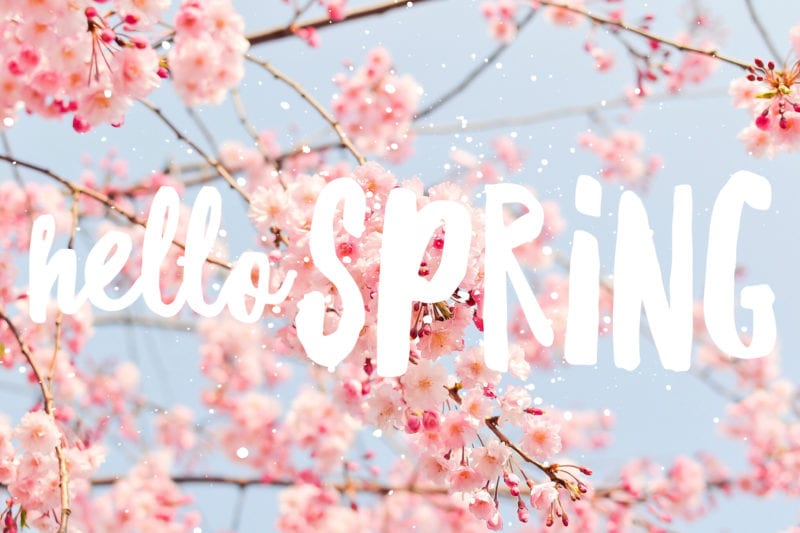 Click here to print this as a 5×7 ——–>  Hello Spring printable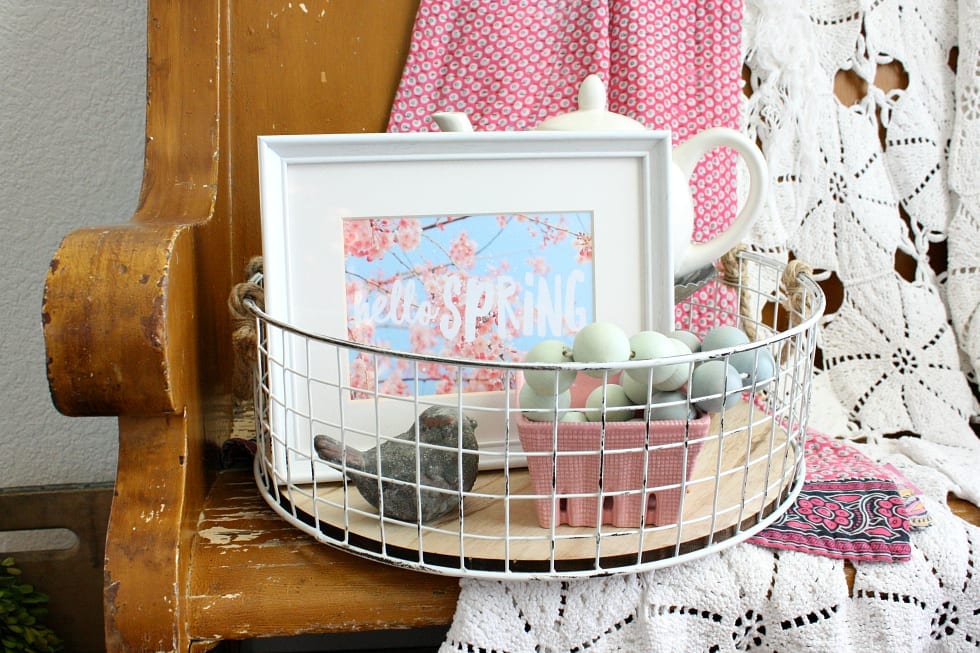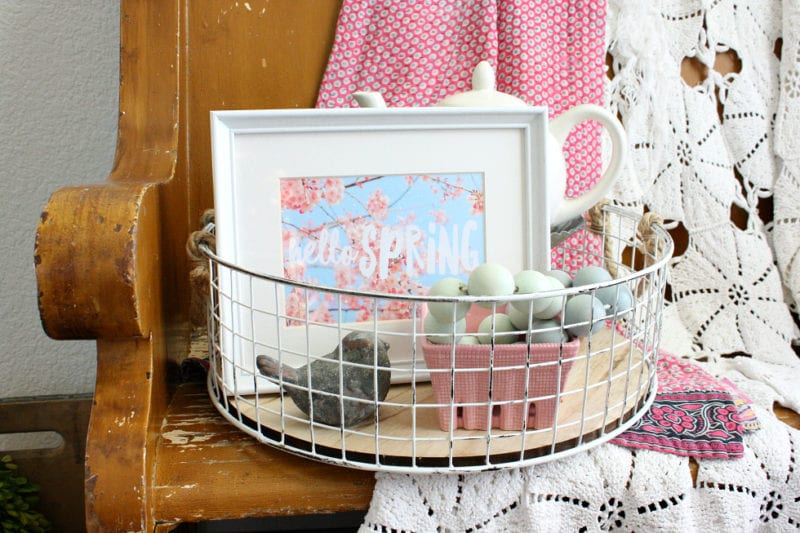 I set this pretty framed print on my pew and it instantly found its new home!  It fit in the same frame as the others above however I added a white mat to the frame.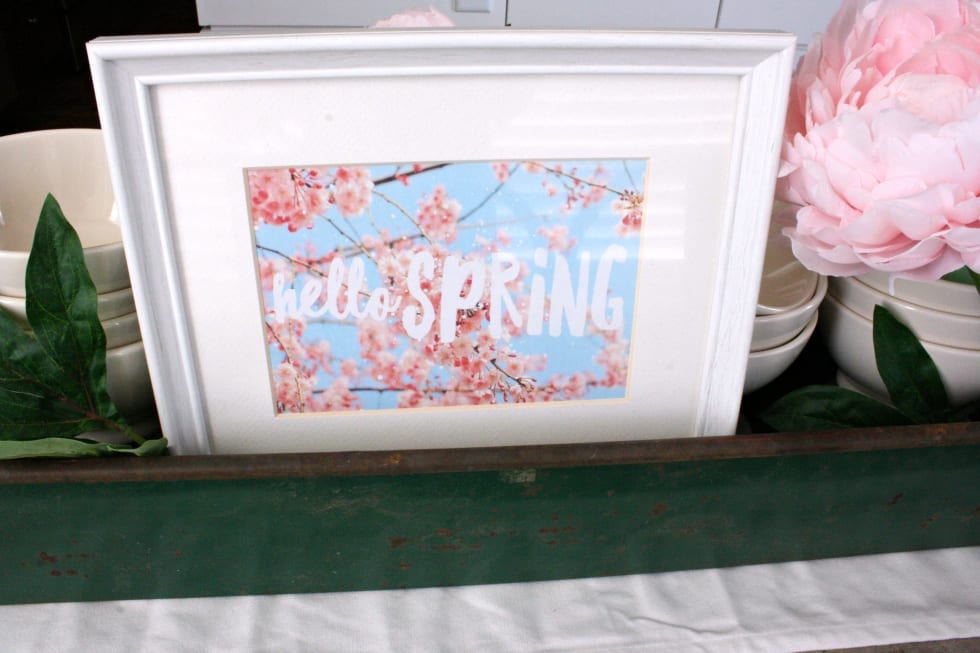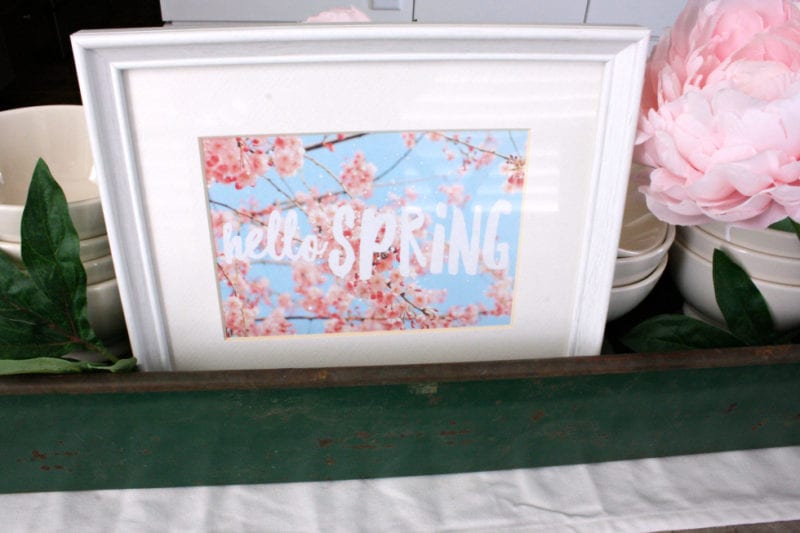 So what do you think? Do you have a favorite one?  I printed these on plain copy paper but they would look good on card stock or any textured paper!  I hope one or all of these printables will find a place in your home.  I had so much fun making them for you!   Thank you once again for all of the love and support you have shown me on this creative journey of mine!  I hope you have a lovely Easter and wonderful Spring!
xoxo,
Kelly
As always I would love for you to  SUBSCRIBE to my blog and follow along with me over on Instagram , Pinterest and Facebook!