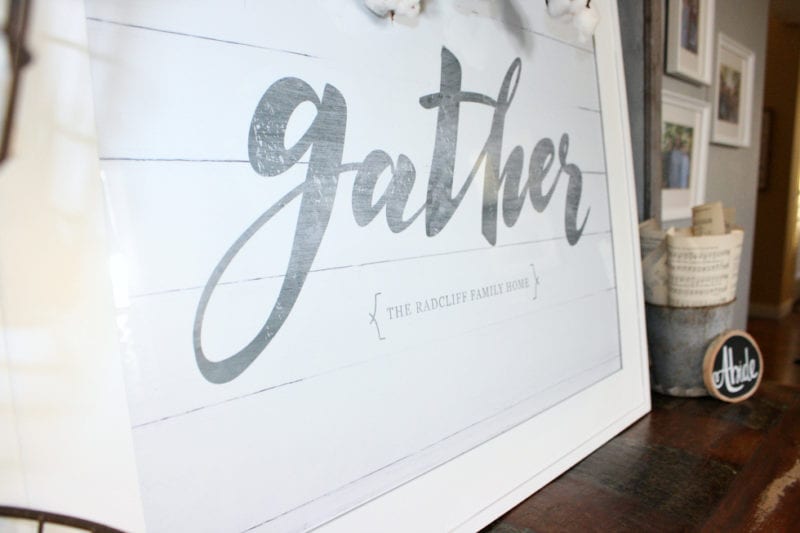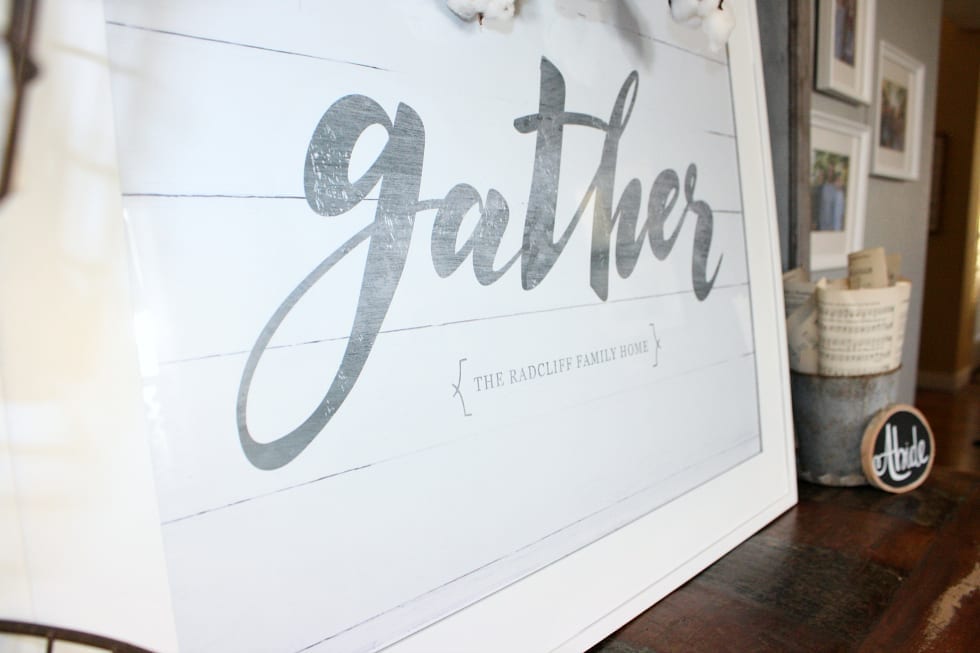 Hi friends and happy Monday! As you probably already know I have this "thing" for decorating my house. I know shocking, right!?  I am constantly on the hunt for new, exciting and affordable items for my home and lately I have been searching for a meaningful piece of art for our dining room.  It is the first room you see when you walk into our home so a statement piece has been on my radar.  So when I was approached by Jibe Prints to check out their custom art prints I was very excited. After looking through their website I was drawn to their custom "Gather" print. Mostly because of the shiplap background but also because it would have our family name on it!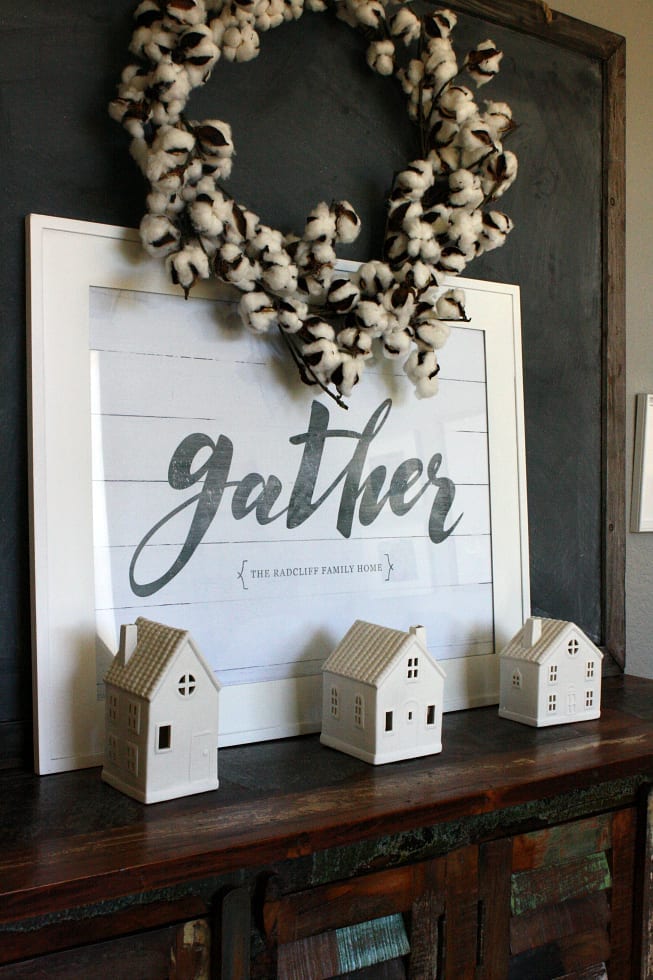 When it arrived I immediately ran to Michael's in search of the perfect frame. I loved the clean lines of this white frame plus it was on sale so that was an added bonus!  I had fun moving it all around our dining room. In these pictures I propped the 24×18 inch framed print against my huge chalkboard from my favorite local store Knapsack. It instantly brightened up this space and looked at home alongside my little white houses from the Target dollar bins.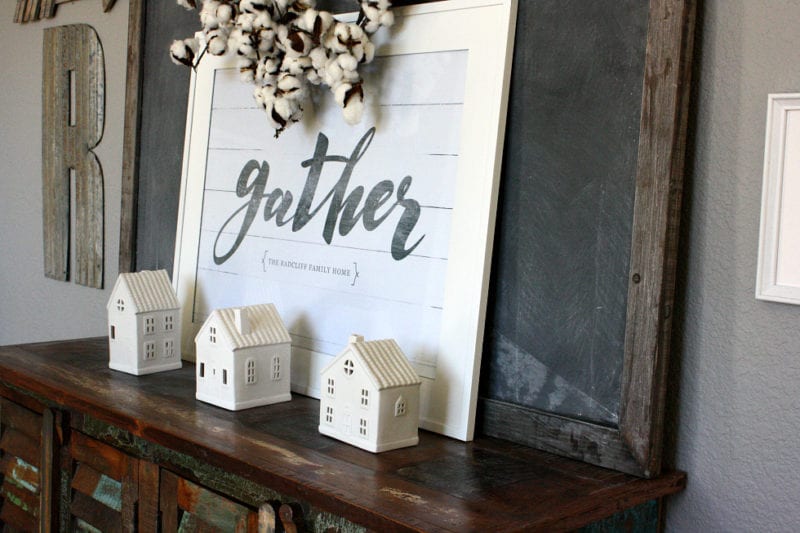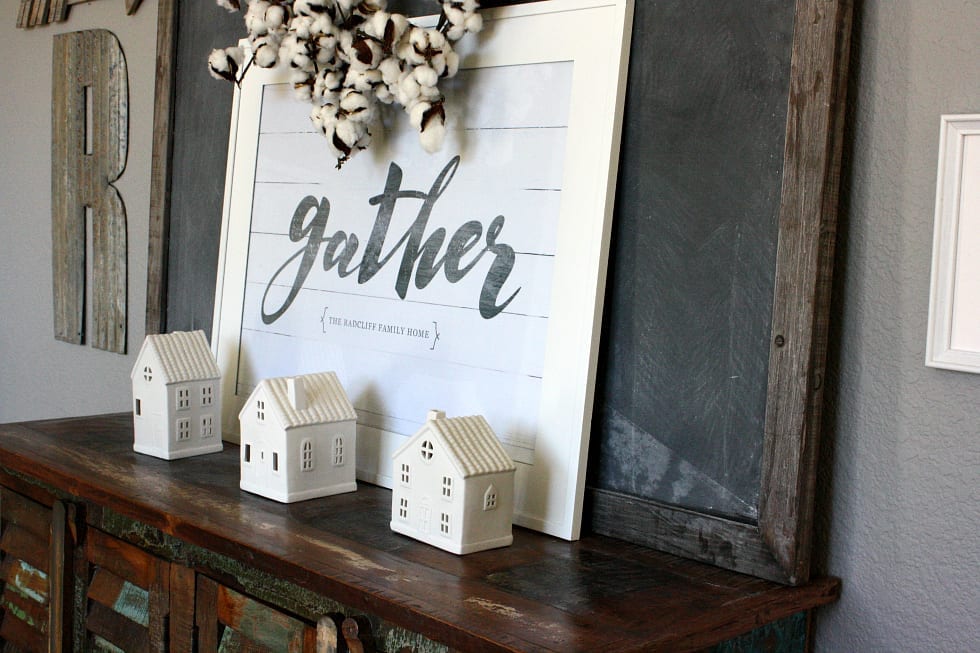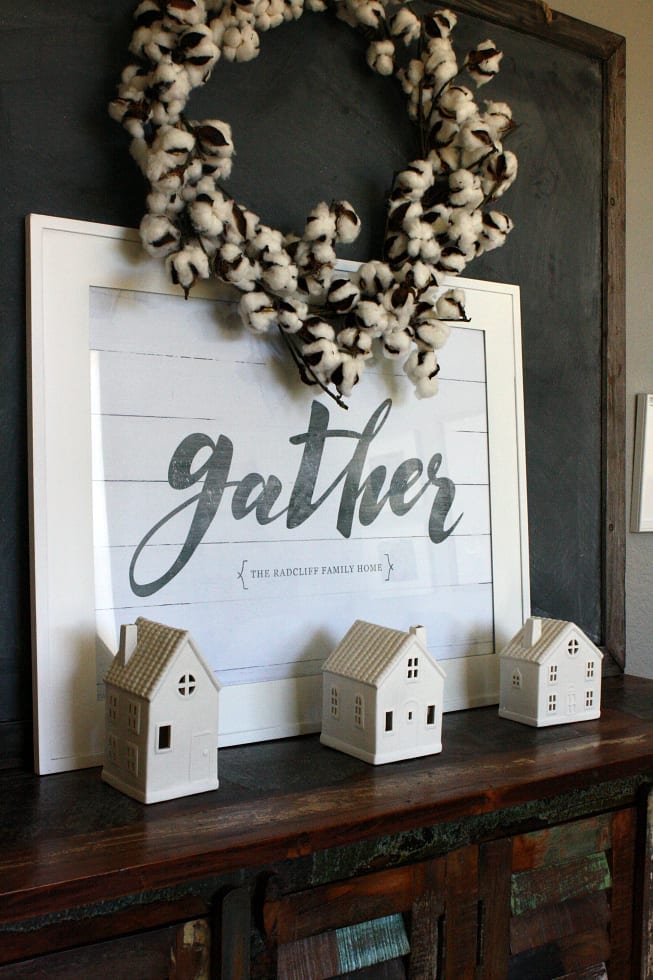 The cotton wreath from Wicker Hill Home added the perfect touch of that modern farmhouse feel that I adore.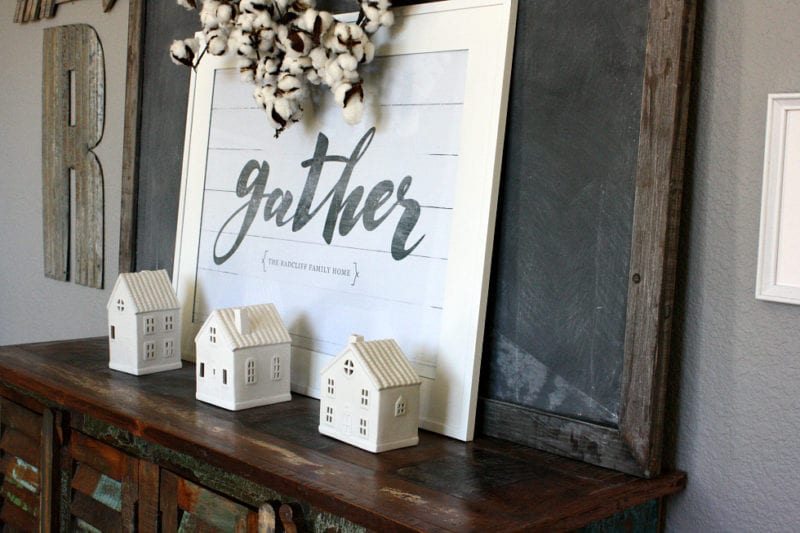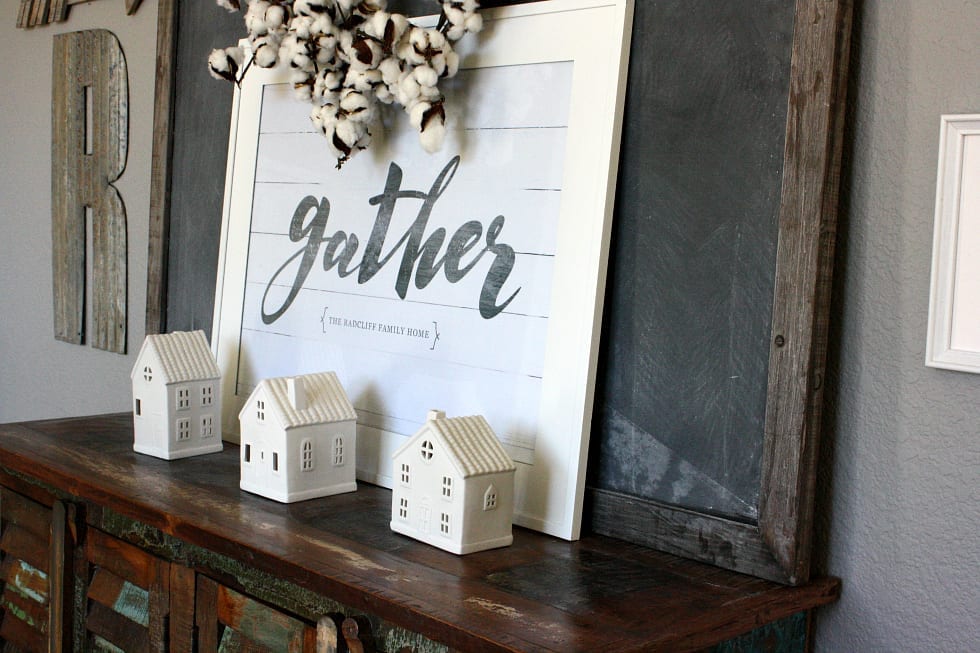 Then I decided to play around with some other items I had laying around the house.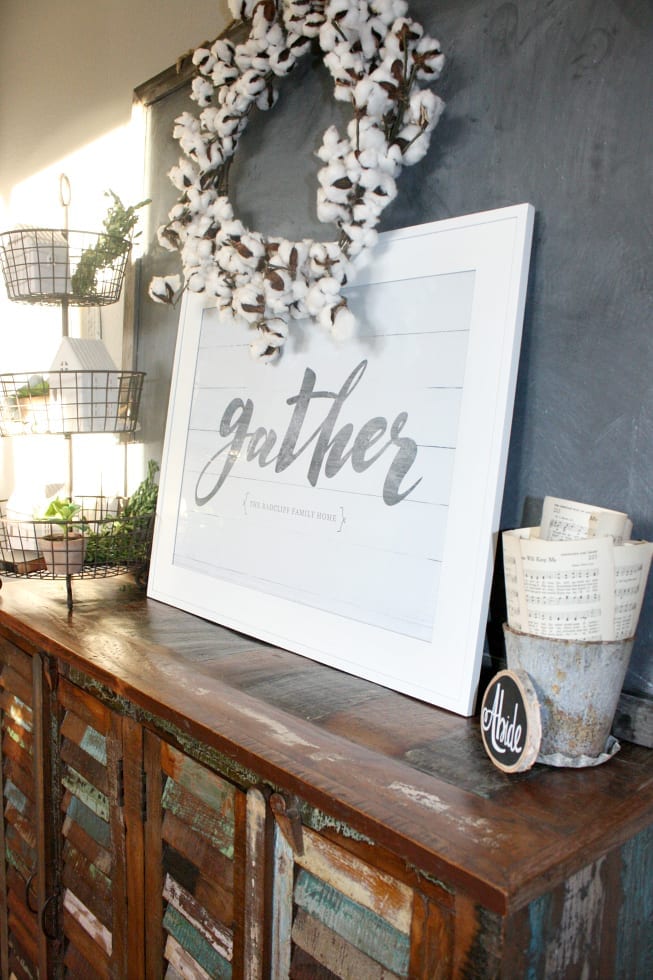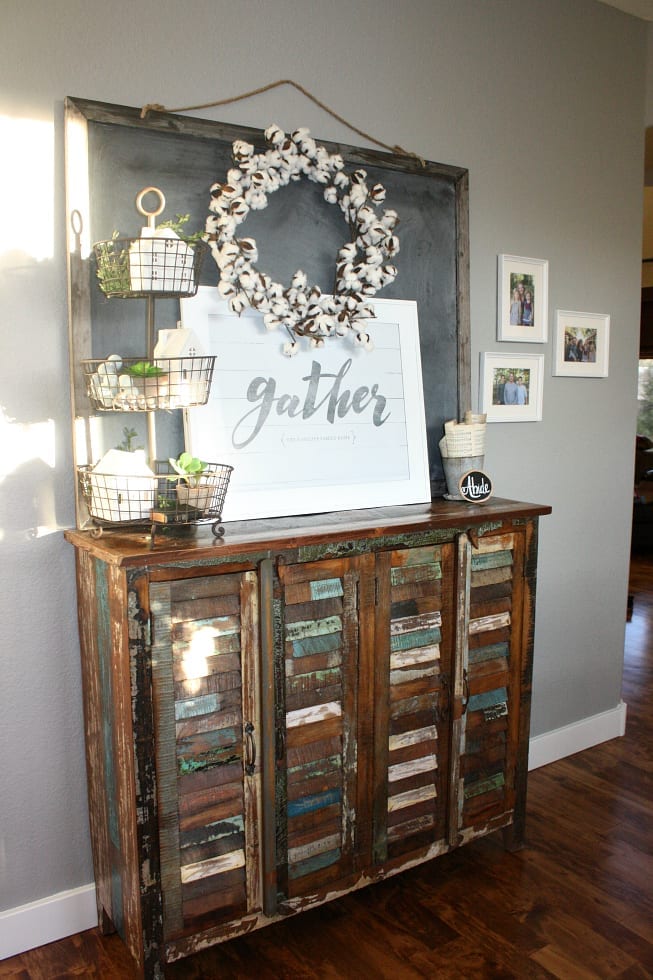 This buffet from Home Goods is so fun to decorate and redecorate! Doesn't the GATHER print look perfect placed on it? I thought so too but then I had another idea. Why not add it to the gallery wall I had going on the other wall in my dining room?!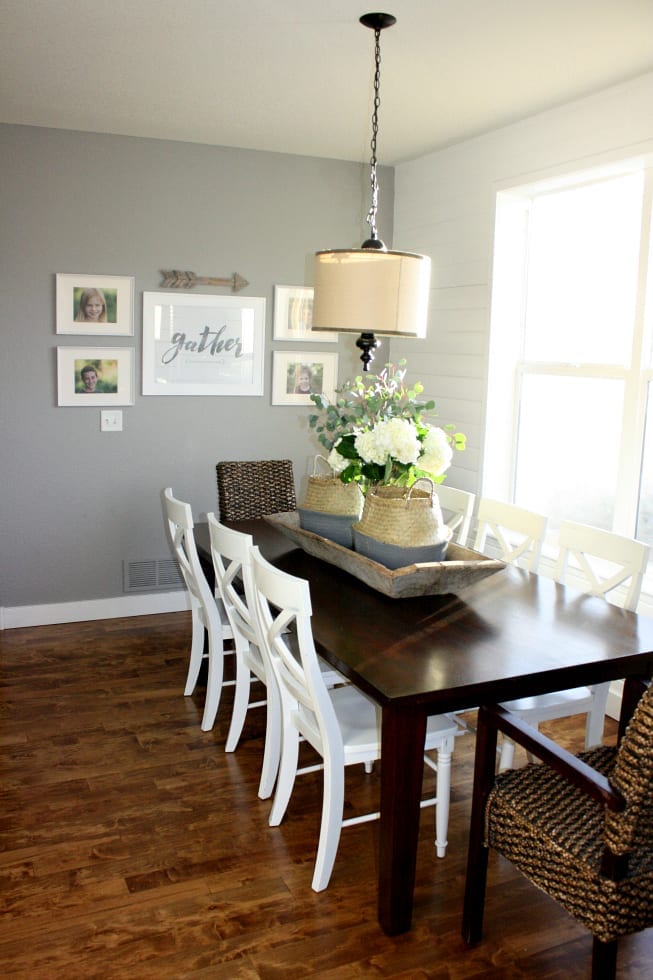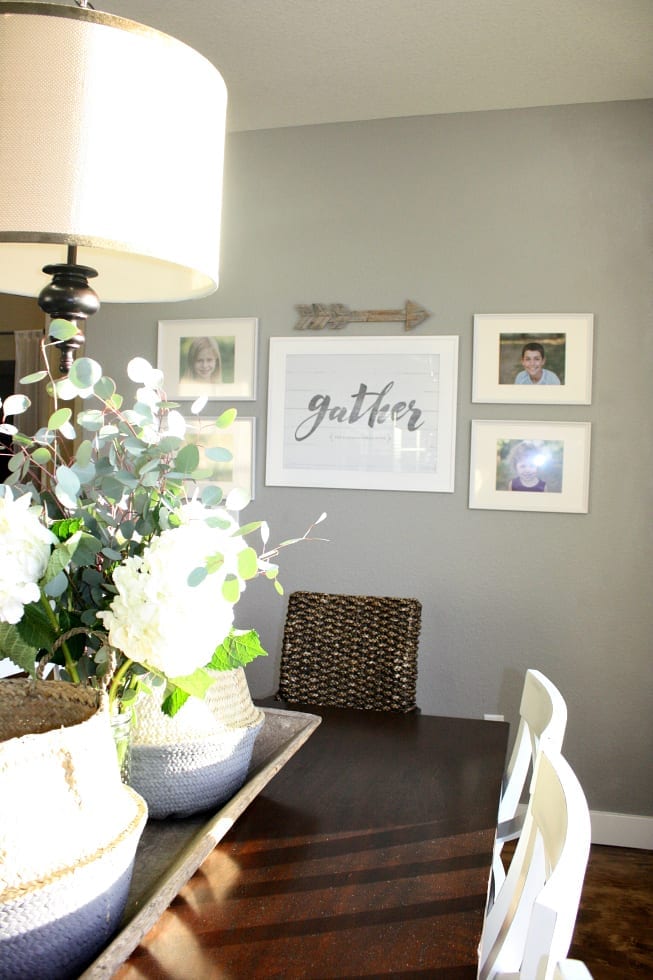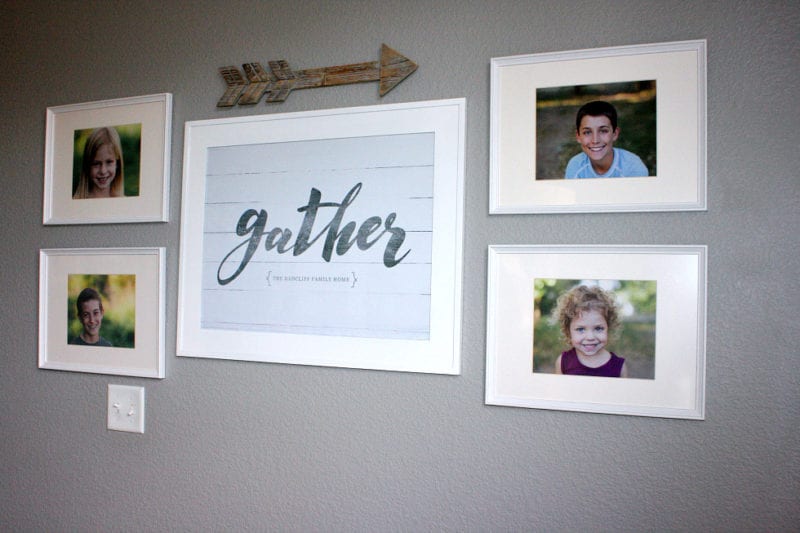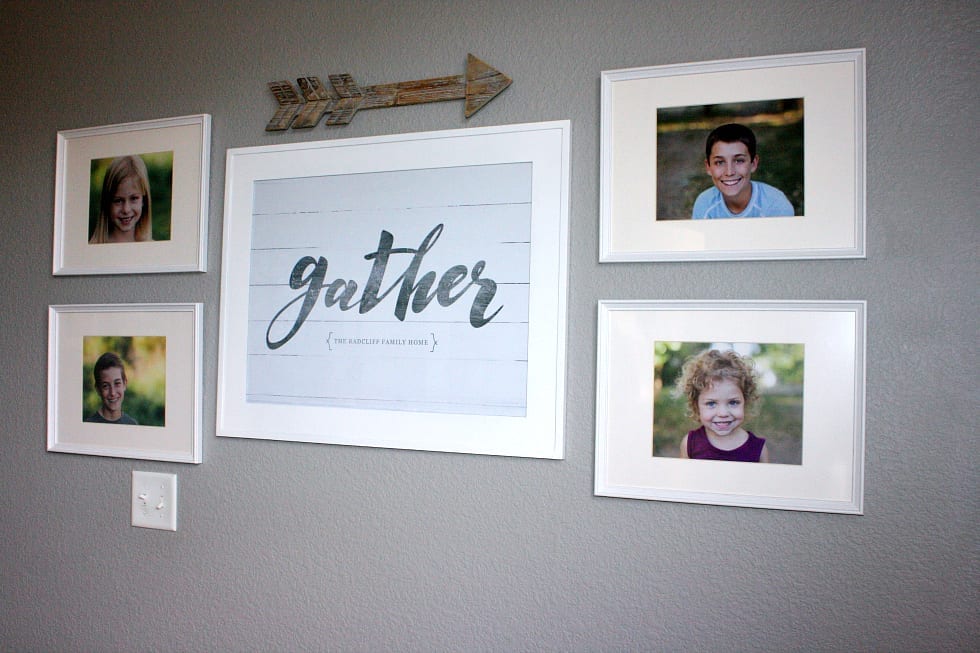 I did my infamous happy dance once it was on the wall! It was the perfect finishing touch and looked like perfection next to my beautiful children. (I'm not biased at all) The gray from the print popped and was the perfect compliment to my gray dining room and of course my shiplap wall. The print is still there today but that doesn't mean it is safe from being moved in the future! 😉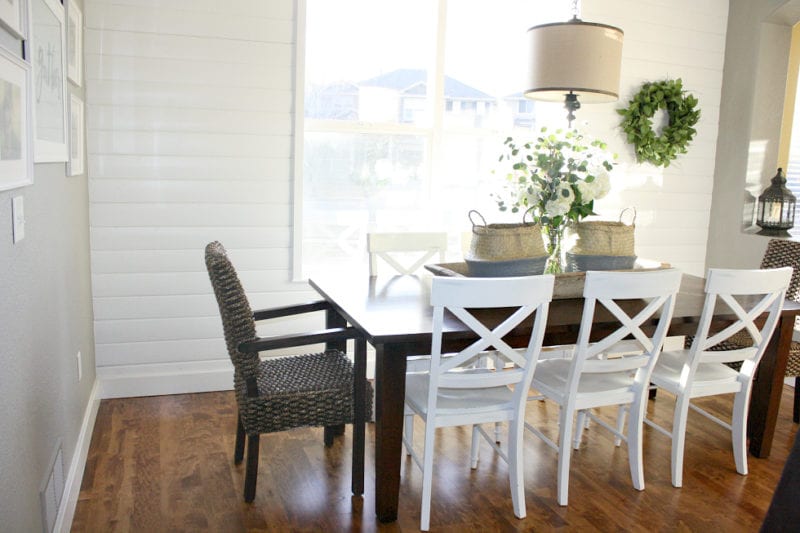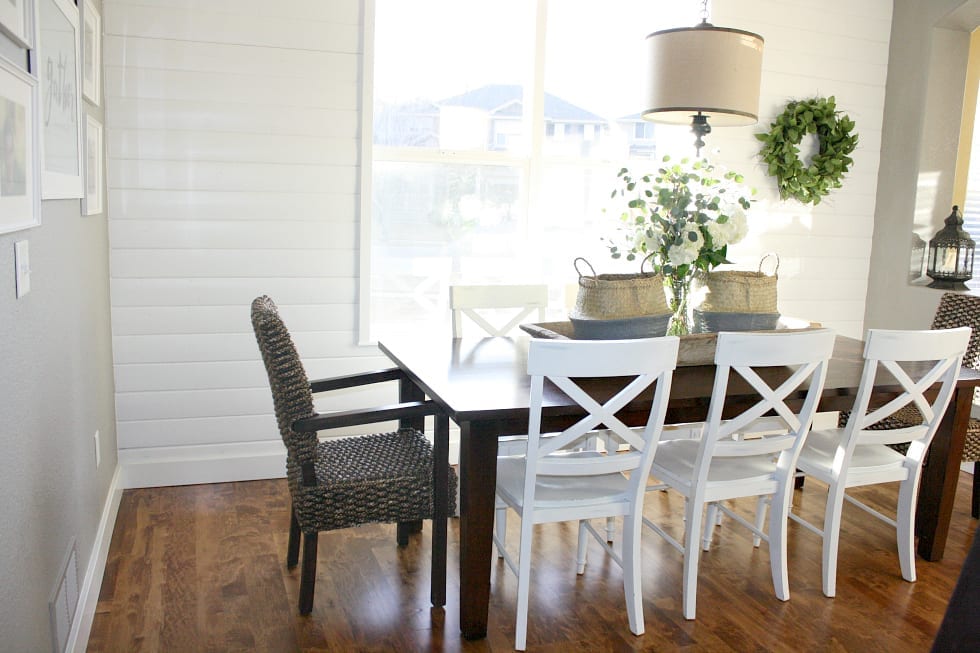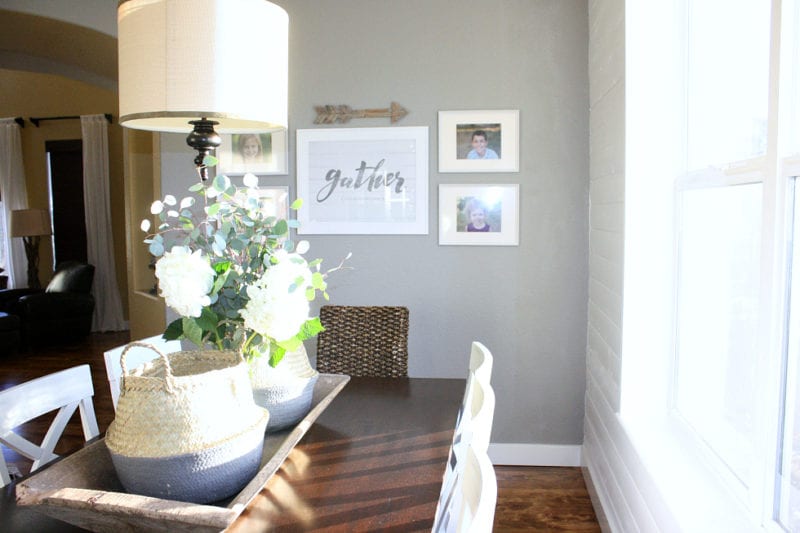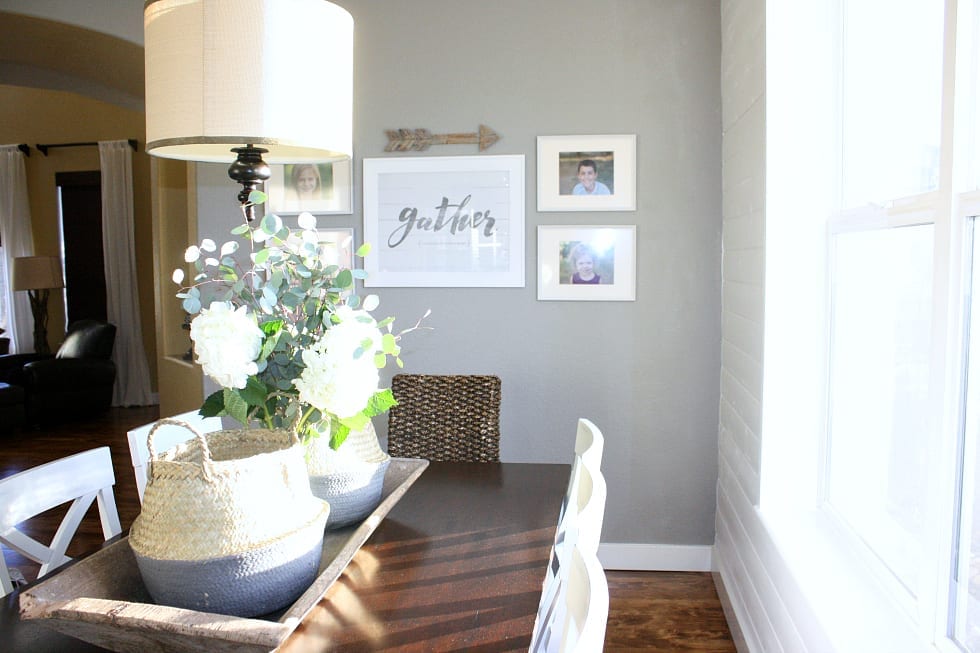 I love the statement it makes as you enter our dining room. So pretty!
I truly enjoy sharing fun new shops with you all! I hope you will head over to Jibe Prints and check out their beautiful designs and everything that they have to offer. Plus, right now they have an awesome promotion for 30% off as a Valentine's Special when you use the promo code JIBELOVE at checkout! I hope you enjoy these prints as much as I do!
Have a lovely week my friends and thanks for stopping by!
                                                                                                                                                                                           KELLY