Tuesdays With Tracy Happy September
Tuesdays with Tracy Happy September!
Hello friends and followers of The Tattered Pew. This is Kelly's mom joining you for my monthly Tuesdays With Tracy. This is a time of celebration for me personally because this is my one year anniversary of being able to join you on Kelly's blog. Kelly invited me to visit with you last September and here we are a year later. Wow, what an honor and joy!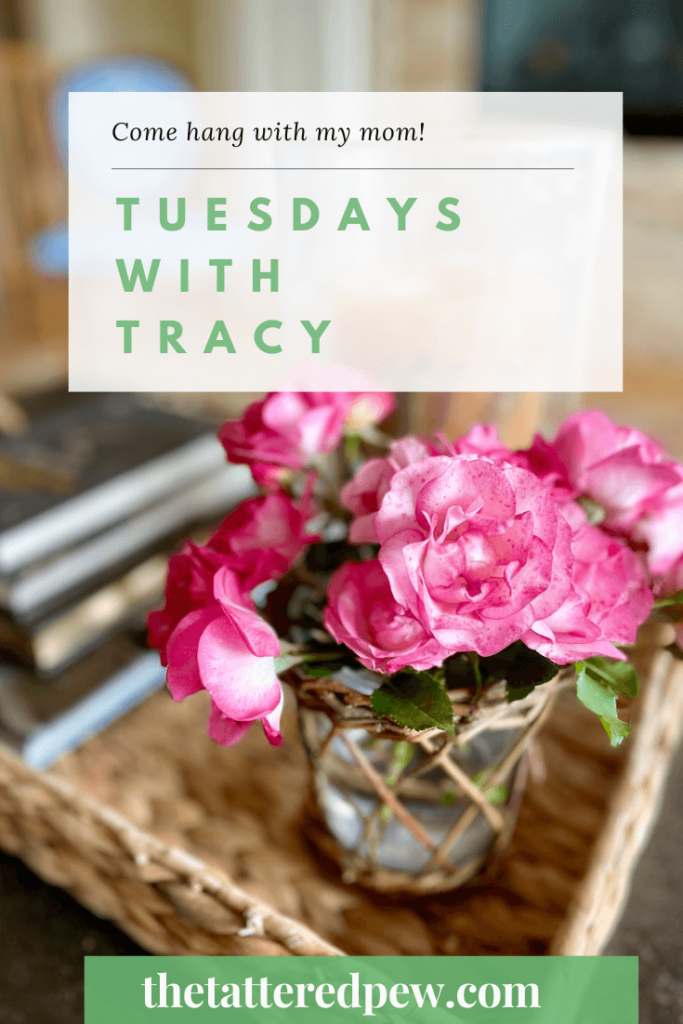 *As an Amazon Associate, I earn from qualifying purchases. This post contains other affiliate links too for your convenience. Click here to read my full disclosure policy.
Tuesdays With Tracy Happy September
For those of you who are new, welcome! I am a wife to Larry, a mother to Kelly and her sister Lindsey, who gave me two wonderful sons-in-love, and six grandchildren. Things that speak to what I enjoy are, faith, family, friends, travel, coffee, tea parties, flowers, home decor, foraging through flea/antique markets, learning to watercolor, and a fun evening of games like Bunco, Five Crowns, and Dominoes. I have been accused of being competitive and it's true. Probably due to forty six years of being married to a football coach! Below is a photo of Larry and I with the grands on vacation.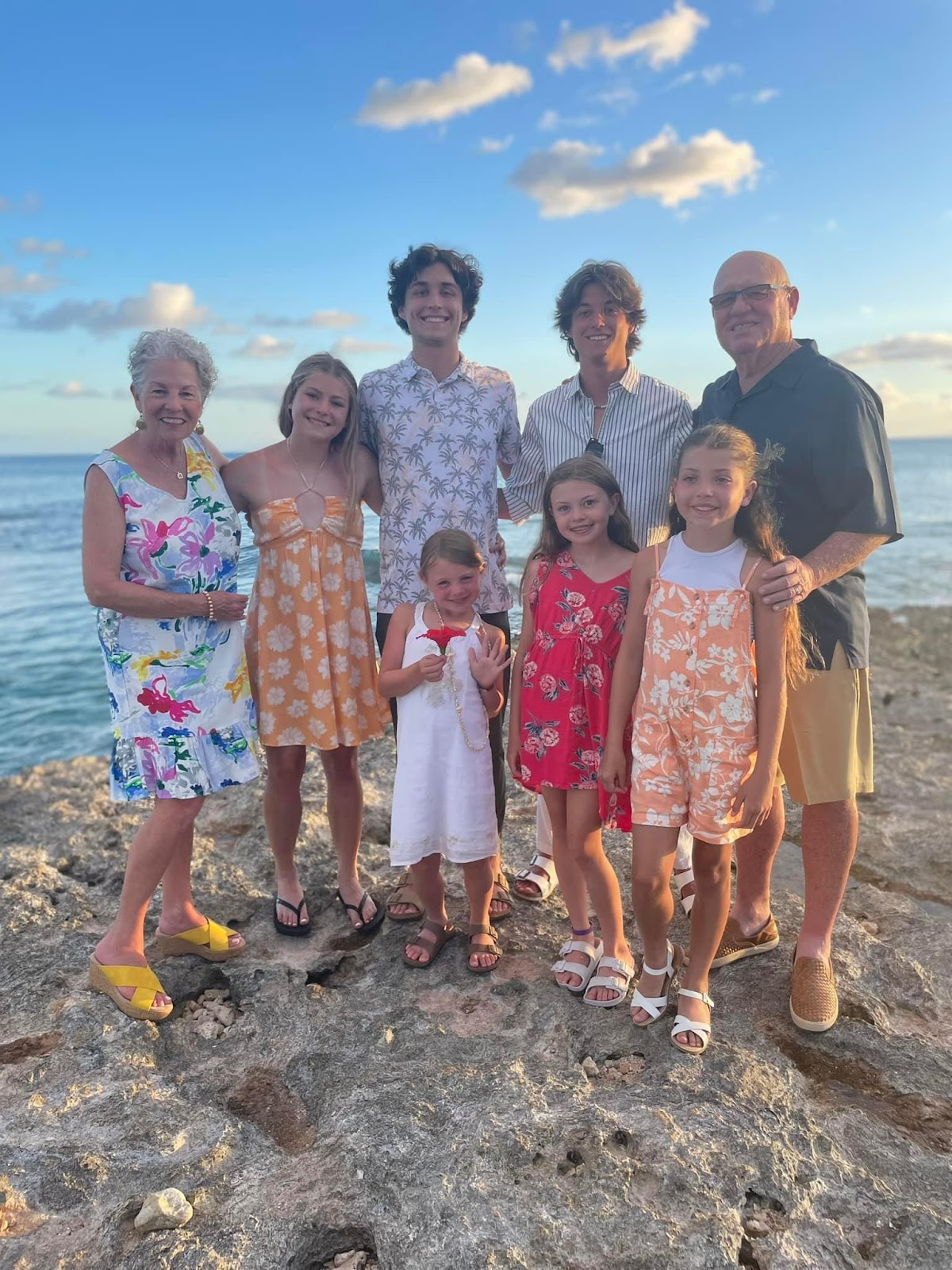 I usually start my mornings on the sofa with a cup of coffee doing some pondering, looking at the pond behind our house. This is my time for quiet and bible study. I woke up a few days ago and it was a misty foggy morning, and I thought, yes it's September. It was kind of cool and put me in the mood for cozy fall decor.
The sun eventually came out. I have added a few Fall touches around the house. All the items on the old trunk are flea/antique market finds.
I added a little sparkle to the urn with some beads.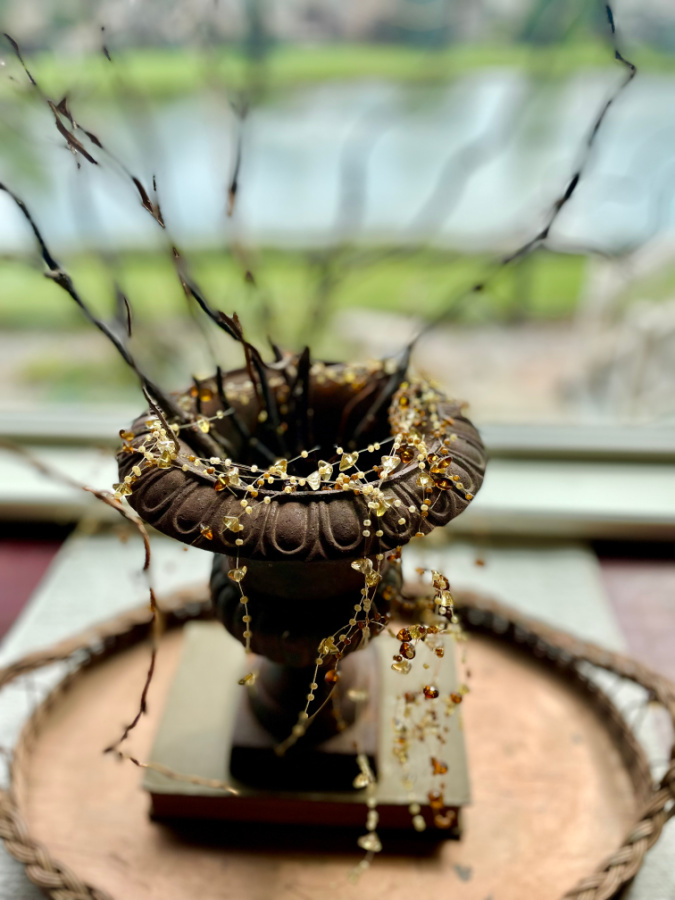 Hosting at Home
I had a luncheon at my home a couple weeks ago. I attend Bible Study Fellowship and decided to host my group of ladies for lunch.  Our home is a small home but I always think the more the merrier.  So I kept it simple because there were twelve of us.  I served chicken salad on either croissants or greens.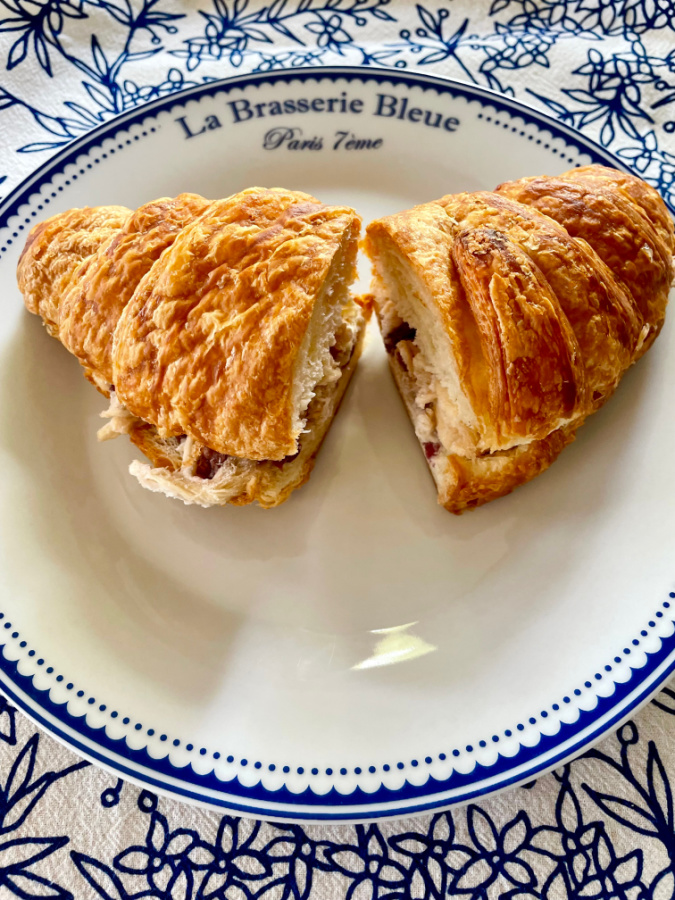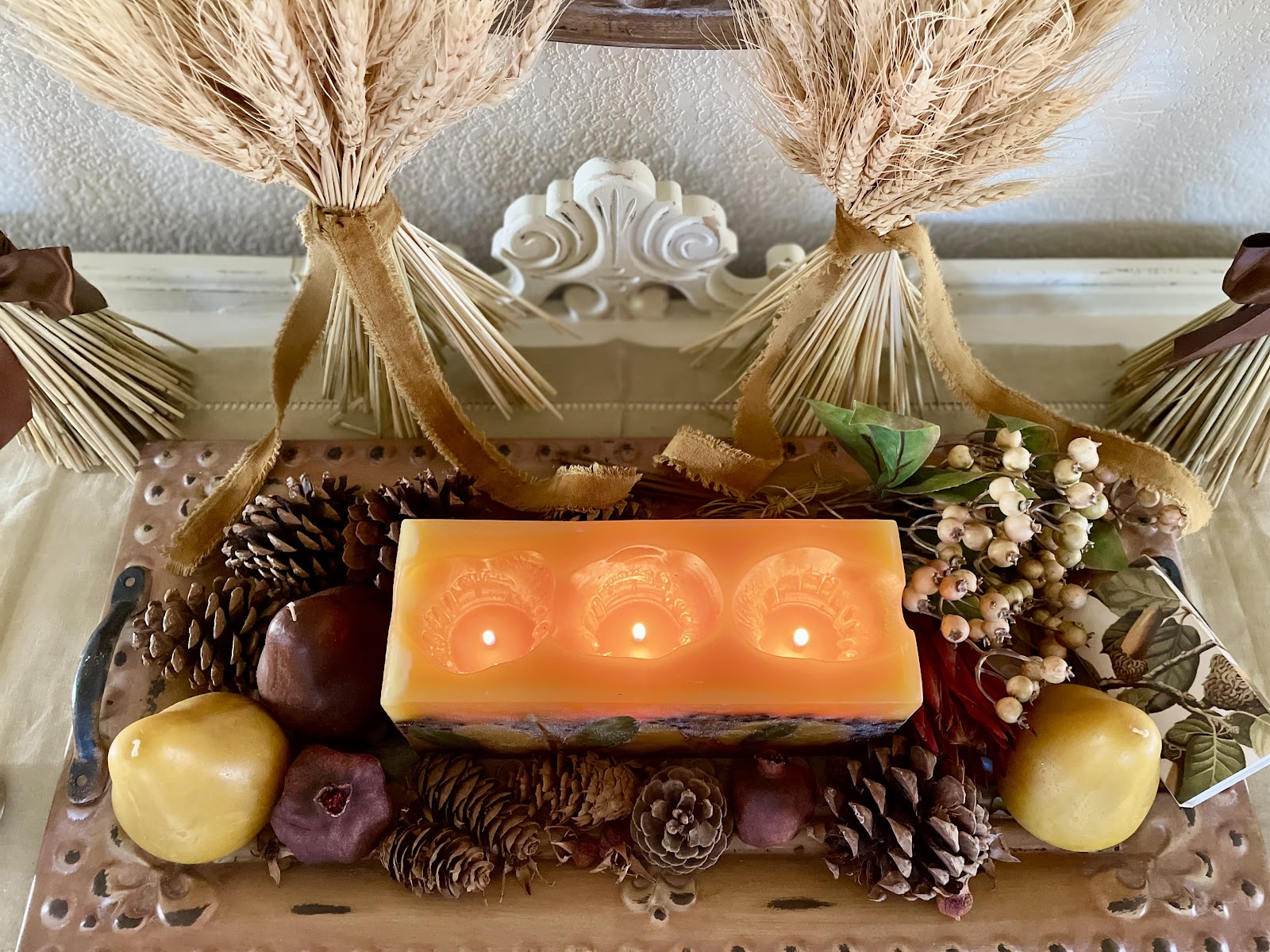 I love this recipe for chicken salad because it's gluten free and can be made a day in advance. Just keeping it simple!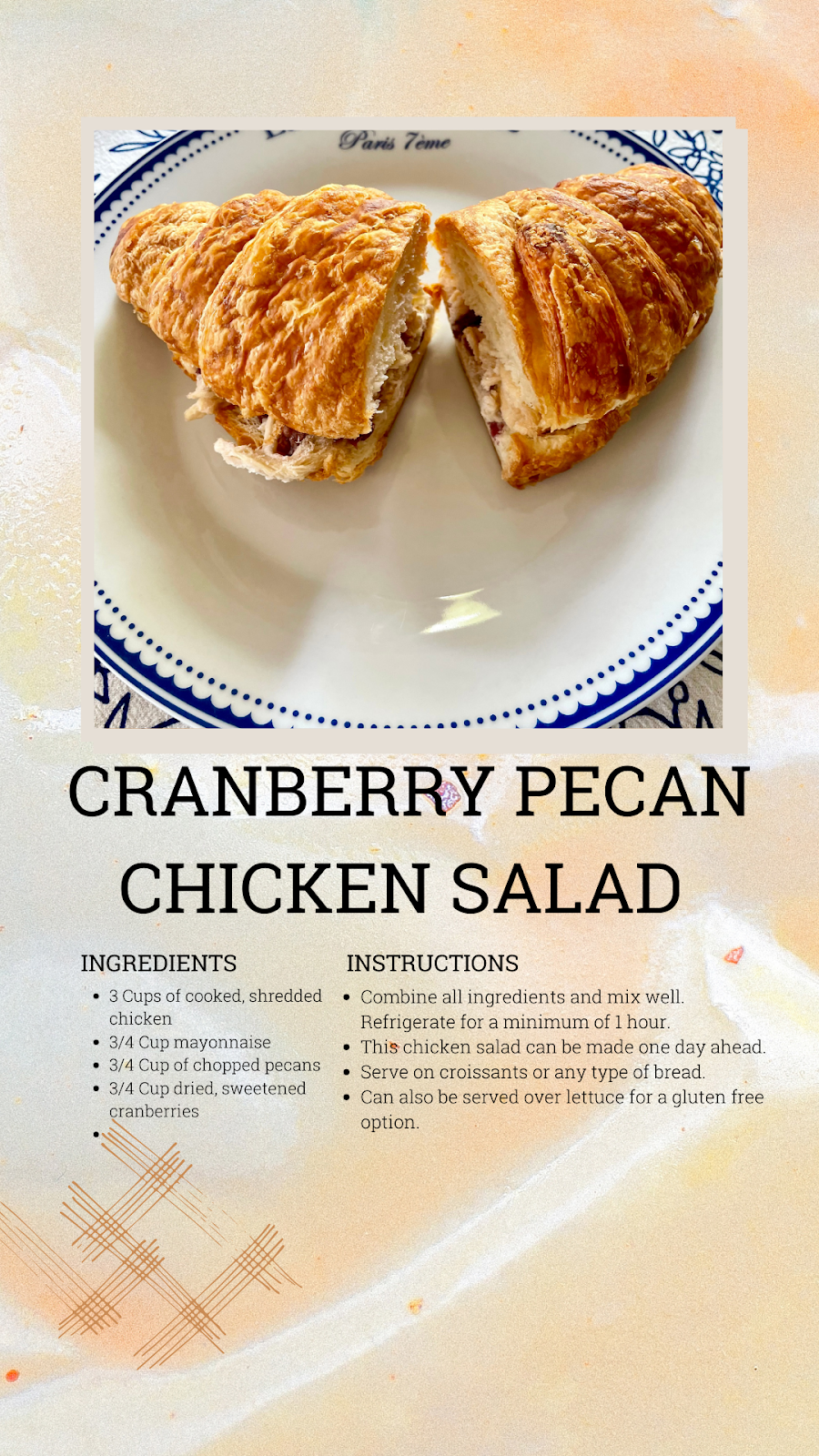 Before the lunch I did do a little Fall decorating. Do you like to change things in your home for the seasons? Sometimes it just depends on how busy I am. So far I haven't pulled out any pumpkins but I did change a couple of pillows, a candle or two…oh, and I did pull out some wheat.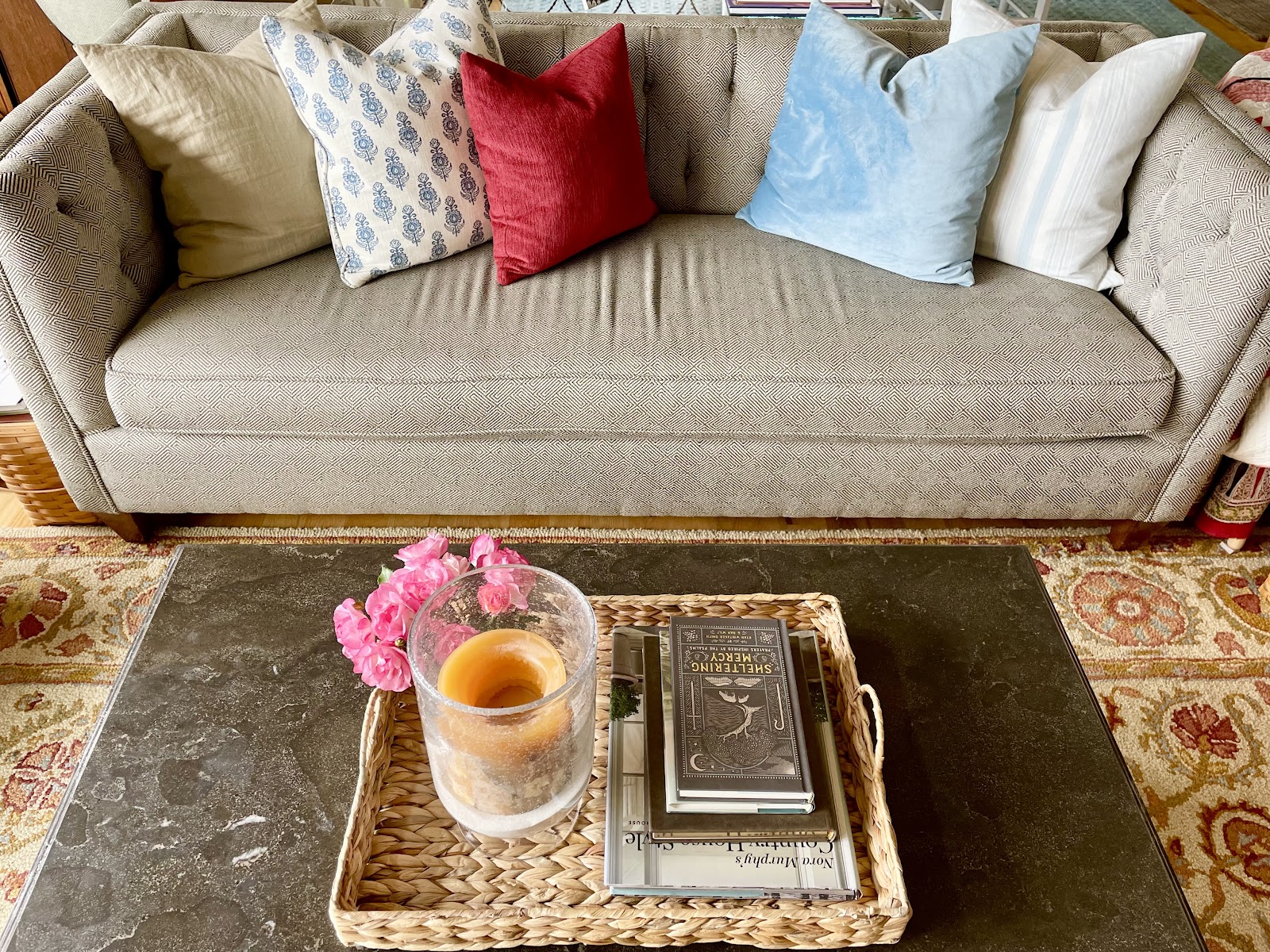 Some of our roses are still blooming in the backyard. It has been beautiful here in Colorado but the nights are cooler and the days are getting shorter.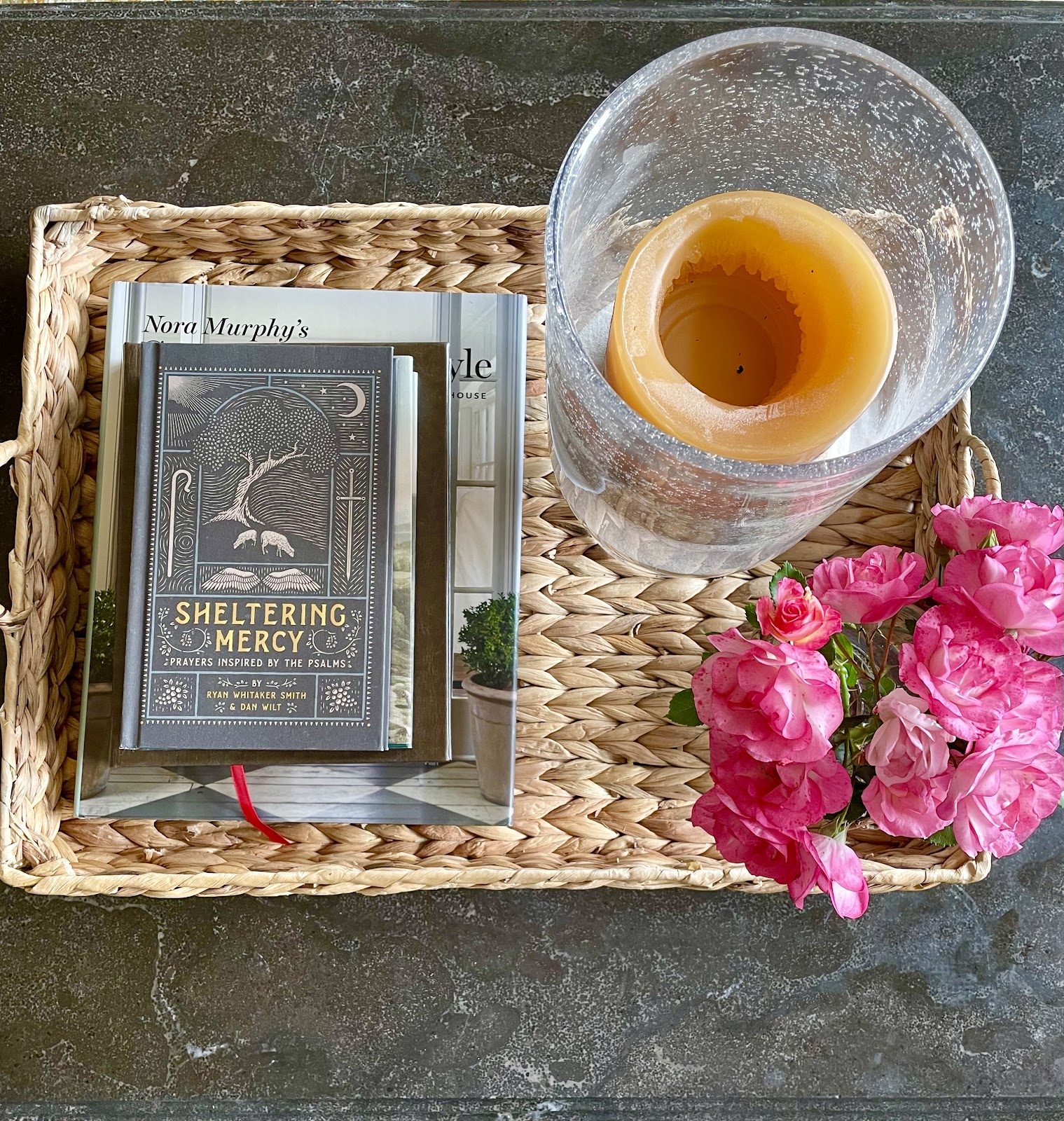 Have you started lighting any candles yet? The basket vase below used to be a candle.
TIP: If you want to save a pretty glass candle container, just put it in the freezer overnight and the wax will shrink and just pop out. I then put them in the dishwasher and they are like new.
I do enjoy candlelight in the evenings. Below, the moon was even shining…
Below you can see another nod to Fall with a bouquet of wheat on the kitchen island.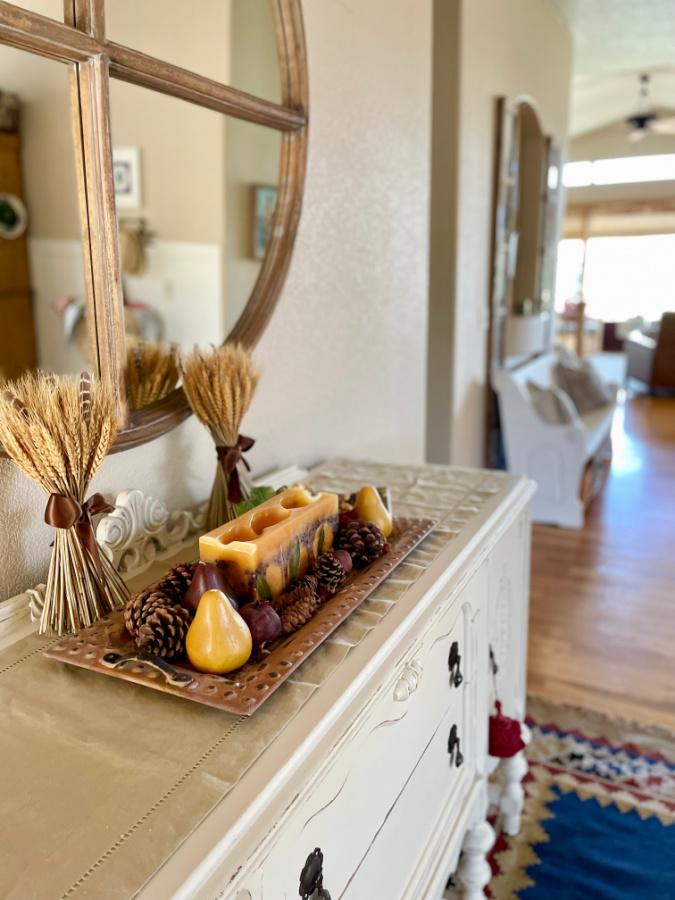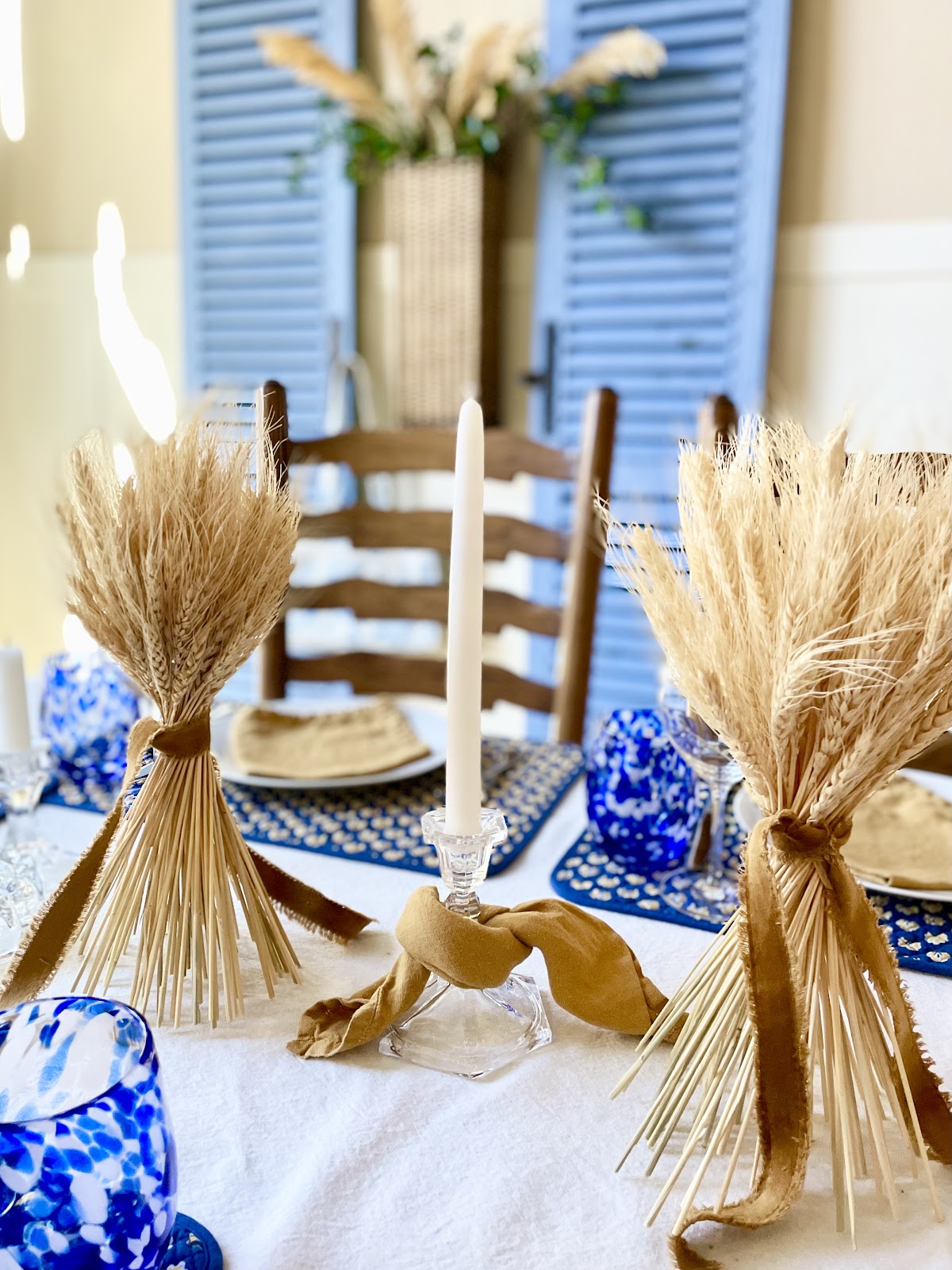 Love of Magazines and Tea and Toast
I have a bad habit of saving old home decor magazines. It's not such a bad habit as I do pull them out for inspiration. In the basement I found a handful of very old Victoria Magazines. When I started flipping through them, some beautiful memories came flooding back. I was raised in California but College Football moved us around the country. In the early 90's we moved to Colorado. I would sit on the phone with my mother, who was in California, and we would look through the same magazine and point out things we thought were pretty.
My mom was so good at timeless decorating on a budget. I often see things and think mom would love that! She had a fond love for decorators like Charles Faudree and Bunny Mellon. For you young ones, they were quite famous in the Interior Design world.
"If you love something, it will work.

That's the only real rule."

Bunny Williams
So when I found this Victoria Magazine from October 1996 I was inspired by two things. First I'm sure I had flipped through it with my mom. And second, there is an article titled "Take Tea & Toast With Us".
Isn't that little girl adorable! Below are some pages from the article on tea & toast.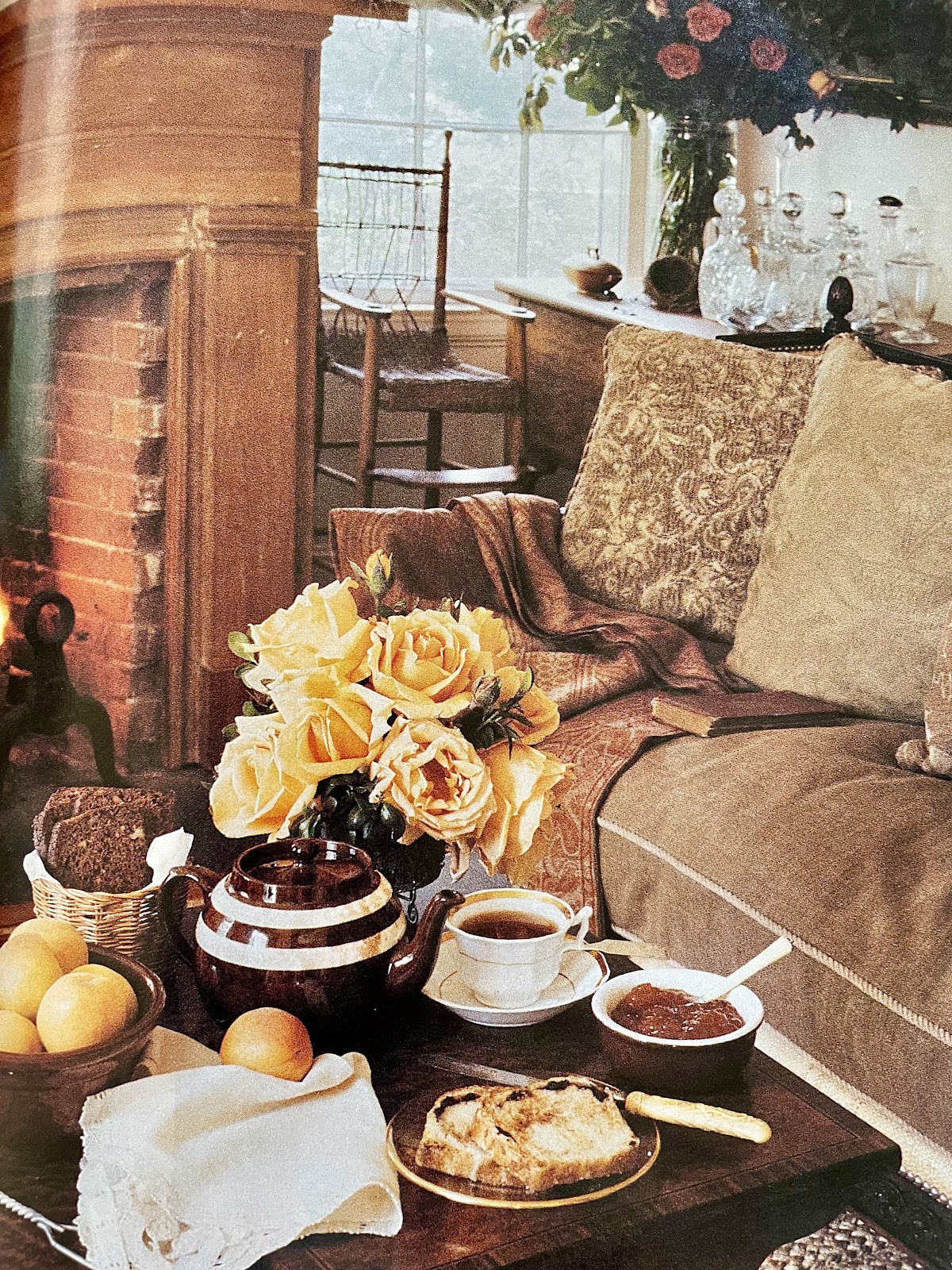 Well, I immediately remembered spending the night with my dear high school girlfriend, Evon. In the morning she made us some hot chocolate and toast. And she said the toast is great dipped in hot chocolate, and it was!
I still enjoy an occasional hot chocolate and toast. So, I was inspired to pull out a teapot and cup, filled the pot with hot water, and poured it over our family hot chocolate mix. It was so good with the buttered toast!
Shop My Post

Tuesdays with Tracy Happy September!
Thanks for joining me in my pondering and reminiscing. What a joy it has been to share a few snippets of my life with you. I would love to know if you have ever dipped your toast in tea or hot chocolate! Scroll to the bottom and leave me a comment.
Love,
Tracy