Welcome Home Saturday With Lora B. of Create and Ponder
Happy Saturday friends! Today I am writing from beautiful Las Vegas, Nevada. I am here with my daughter for a soccer tournament. So far it's been a fun little getaway especially because the weather is at least 40 degrees warmer here!
So needless to say today's post will be short and sweet. But definitely a good one still!
This post contains affiliate links and as an Amazon affiliate, I receive commission from your purchases. You can read more about my disclosures here.
Links and Loves
I know I'm not a fashion blogger but I still love clothes and I still love sharing some of my faves with you guys.
I recently got this cozy and cute sweater from Amazon. I also snagged this Carhart beanie and curling wand both from Amazon for Grace's 13th birthday. She loves them both.
Yep you read that right, Amazon! My sister turned me on to clothes from Amazon and I am now hooked. I think this cute striped shirt will be my next purchase!
Have you heard of a capsule wardrobe? Well I have recently fallen for watching this fashion blogger over on Instagram. Her capsule wardrobe posts are amazing!!!
Amazon Links
A few people have been asking me about my Amazon links and Amazon storefront that I recently created. First, I want to to say thank you for clicking on my links and making purchase from any link I share on my blog. These affiliate links do help me keep this blog going and that is why I recently started adding Amazon links.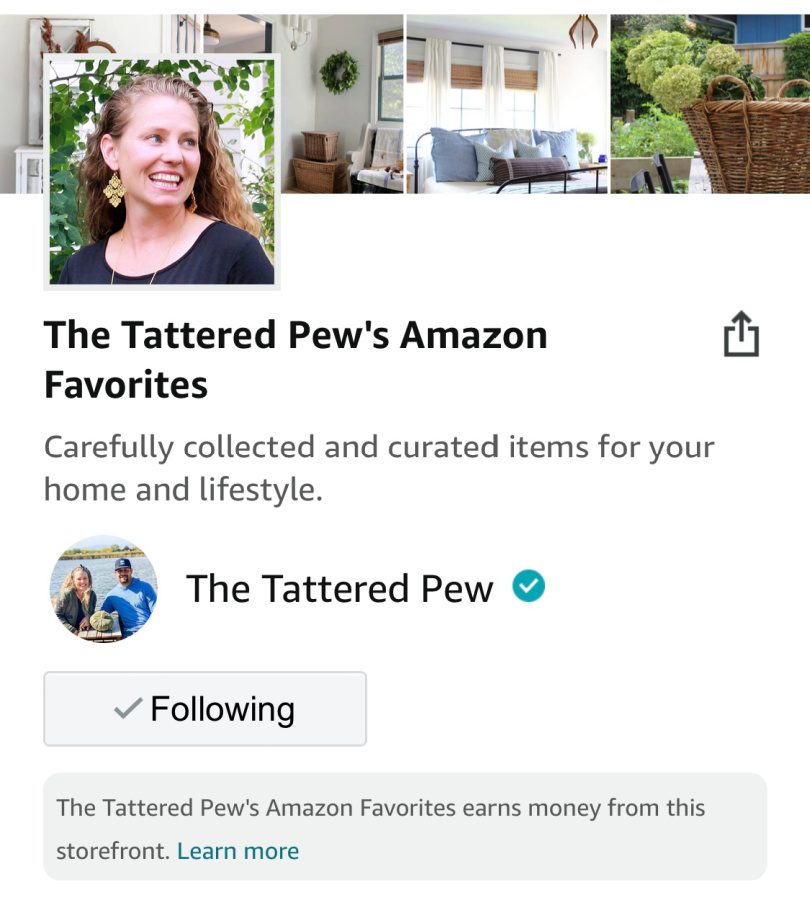 The best part about the Amazon links though, unlike my other affiliate links, is that even if you don't buy what I linked but still shop through my link, I still get a small commission.
Cool right?!
And once again, thank you! And as always, if you ever have any questions or want to know more about how all of this works, please just reach out and ask me anything!
Welcome Home Saturday
And now on to even more fun! Today I am so excited to have guest blogger Lora B. Create and Ponder joining us! Lora has a beautiful blog , loves Jesus and a good DIY project. I hope you will enjoy getting to know her just as much as I have.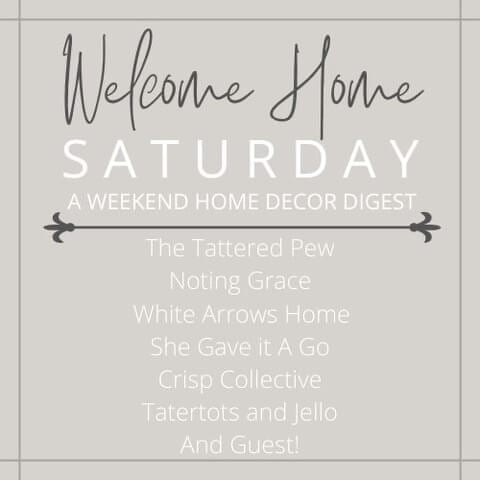 Make sure to scroll down and click on each of the links I shared below from myself and my friends! Then make sure to stop back every Saturday for weekly inspiration from my favorite bloggers.
Have a lovely weekend and thanks for stopping by today!
xoxo,
Kelly