A New Look and a Giveaway!
Today is a very exciting day here on The Tattered Pew! Not only am I hosting a fabulous giveaway for you all but I finally did it… I decided it was time to give my blog a new look. And goodness gracious I couldn't be happier!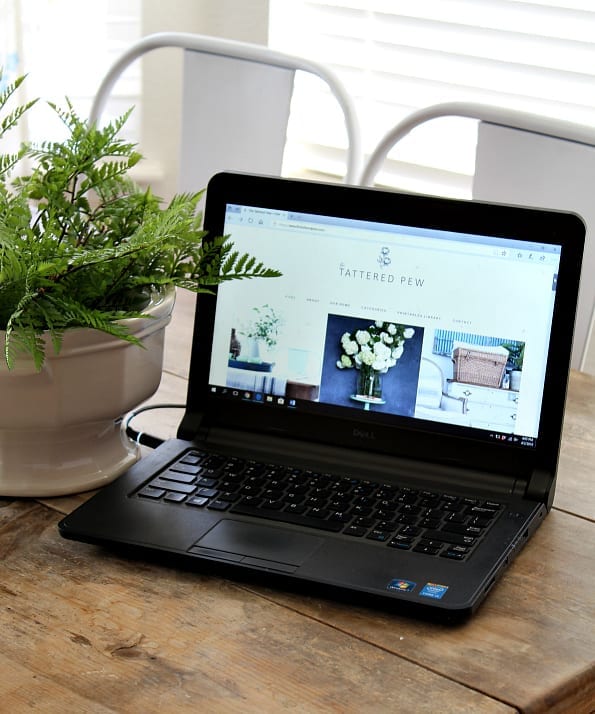 I couldn't have done it without the help of my friend Tana over at Your Marketing BFF . The new look of the blog and new logo she created, featuring my favorite flower peonies, feels like it finally fits me and captures the essence of what I love to do. Which of course is sharing my home and ideas with you!

Tana has helped me in so many areas of my blog journey and I just adore her. If you are interested in learning more about blogging please stop by her page … www.yourmarketingbff.com and check out her BLOG EDU course! It has been a game changer for me.

New Look and Giveaway
This blog has become such a creative outlet for me and I hope to continue that as long as I can. To say thank you for subscribing and following along and and of course to celebrate the new look… I am giving away a $100 Pottery Barn gift card! Oh yeah! Who doesn't need $100 to spend at Pottery Barn? It's easy to enter just find the box at the end of this post and follow the directions. The best part is there are several different ways to enter this great giveaway. Let me know if you have any questions and I would also love to know what you think of my new look!
xoxo,
Kelly
***UPDATE: A winner was chosen and the giveaway is over. Congratulations to Heidi Atwood!