Blue and White Home Décor Inspiration From Amazon
This post contains affiliate links and as an Amazon affiliate, I receive commission from your purchases. You can read more about my disclosures here.
Today's curated collection is blue and white home décor inspiration from Amazon!
I recently opened up an Amazon Storefront and I am loving it! This "storefront" is a fun way for me to share with you curated collections I love as well as everyday items I use. I don't know if you shop on Amazon like I do but if you do, you just might enjoy this post and more to come.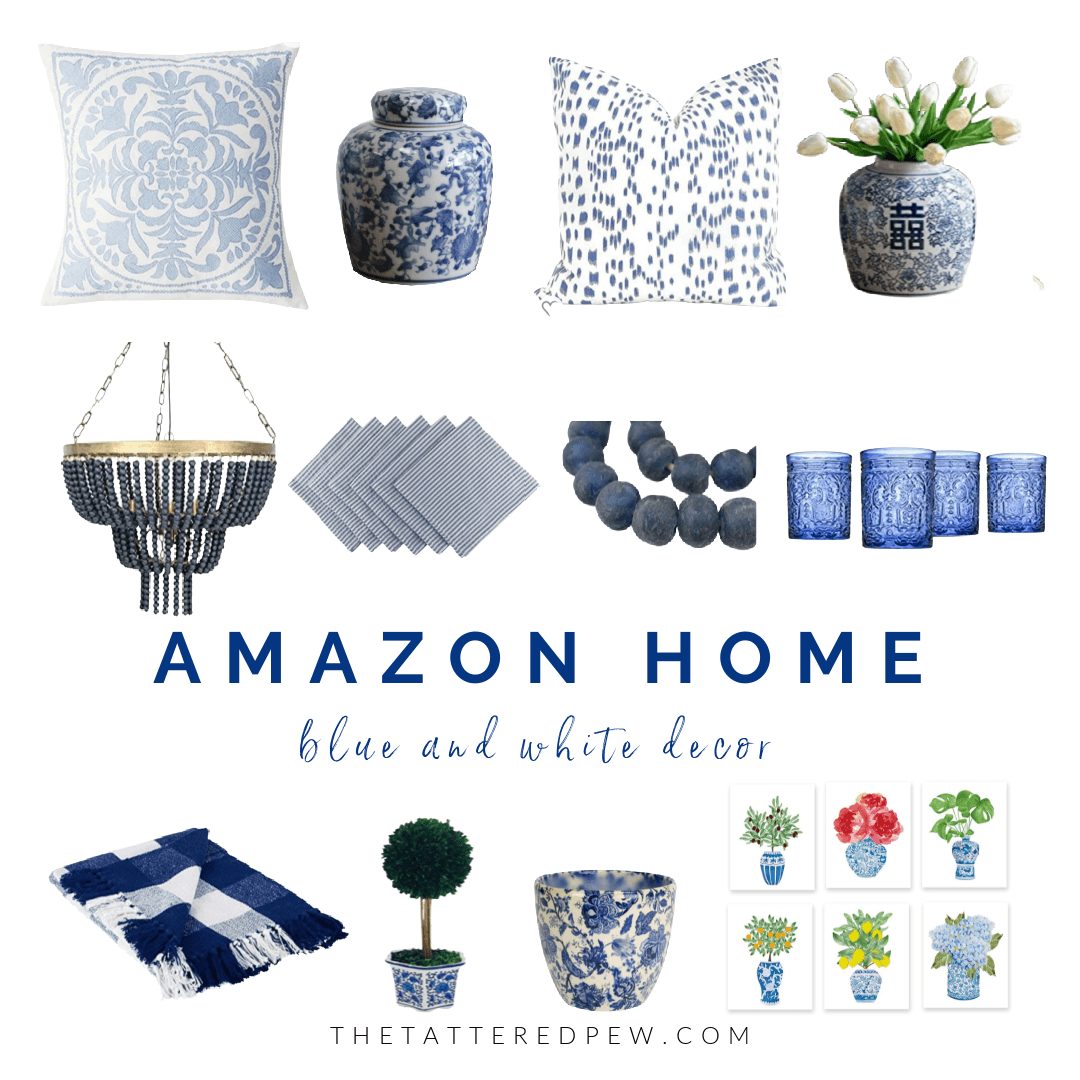 Blue and White Home Décor Inspiration From Amazon
You may or may not have noticed that I LOVE blue and white décor. So if you are like me and love to decorate with blue too, then you are going to love all of the options Amazon has! You can click on each picture below to shop the items or visit my blue and white curated list by clicking HERE!
Blue and White Home Décor Books
Here are also a few books dedicated to blue and white home décor that I recently found over on Amazon. I love using books for inspiration and I also love to decorate with them!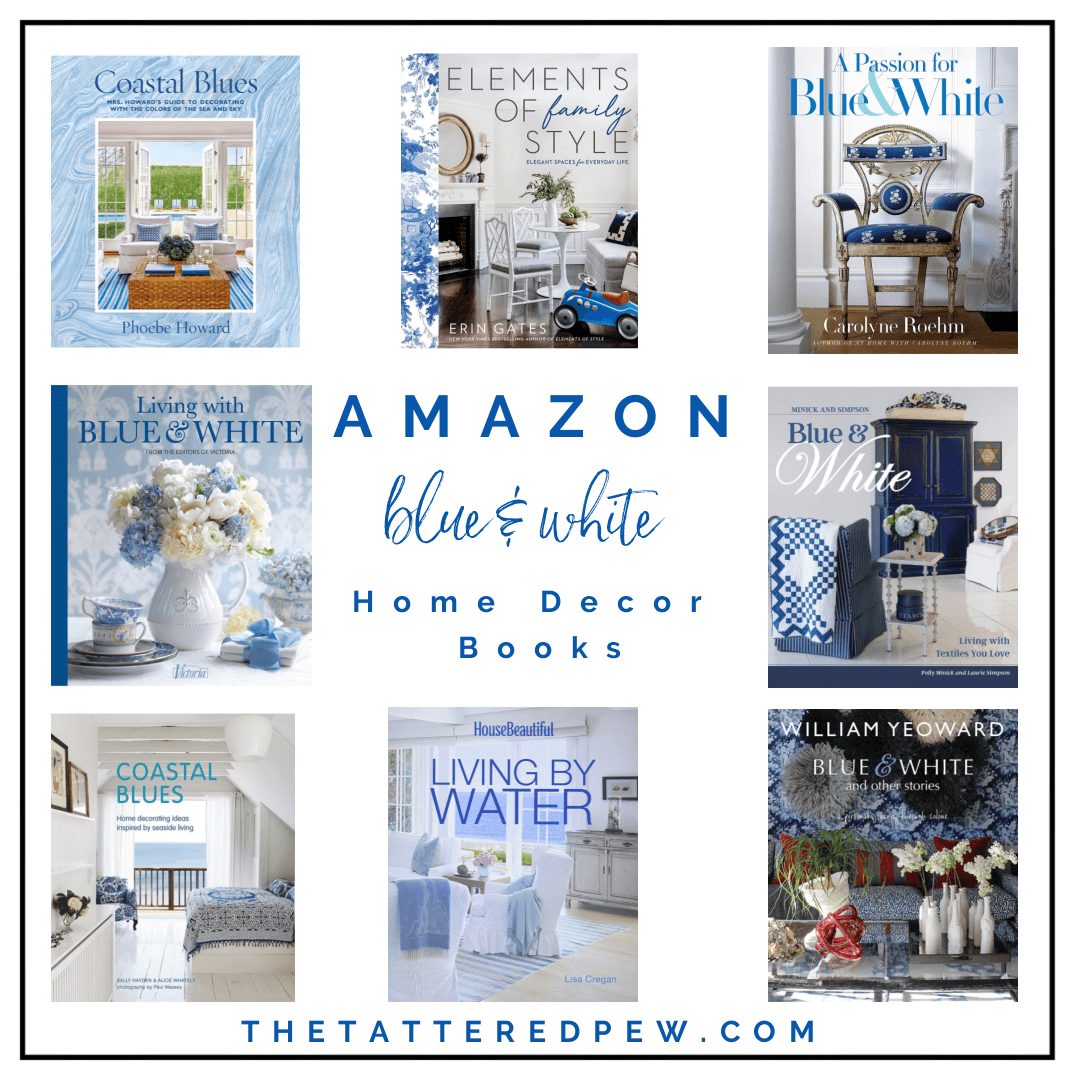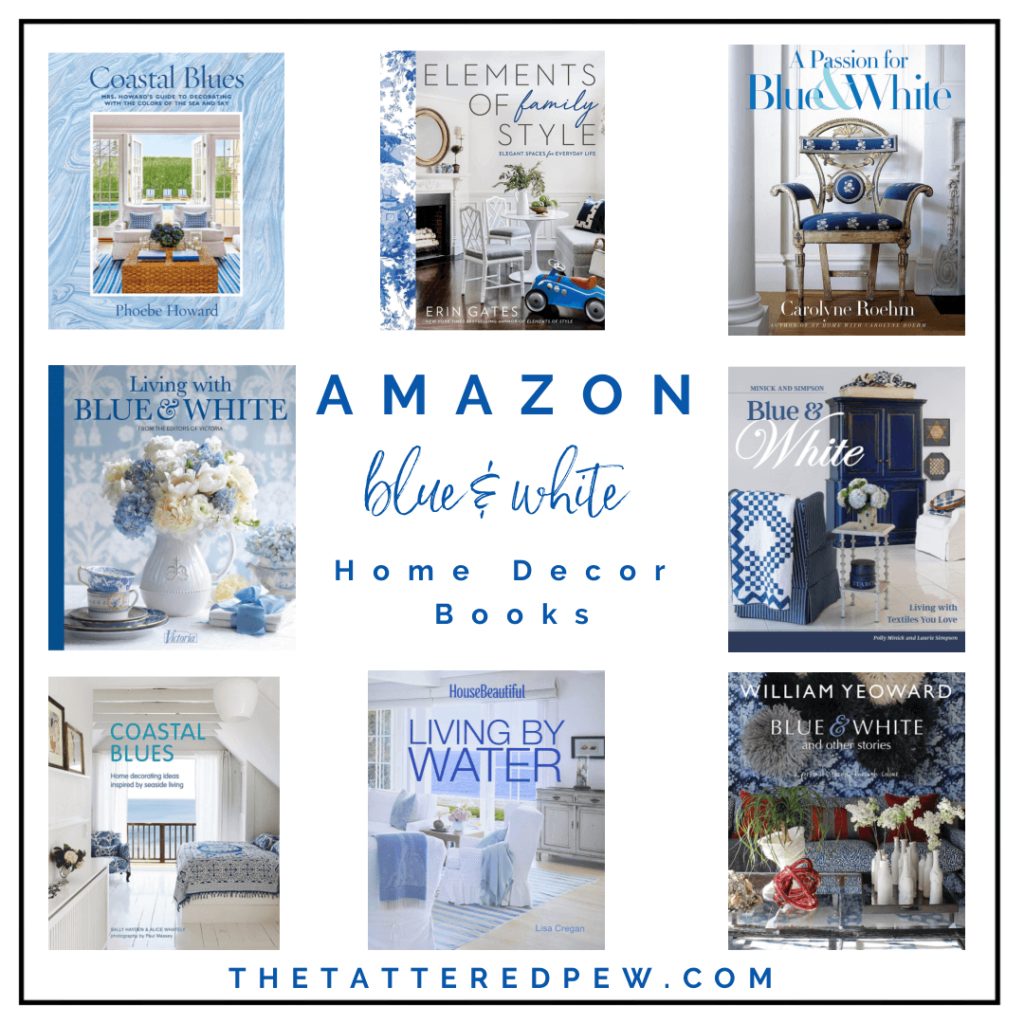 Tap the pictures below to shop each individual book or visit my storefront to see and shop them all!
Blue and White Amazon Décor
Hopefully you saw a few items today that got your attention. Also, over on my storefront I have a dedicated blue and white list of décor items that I am constantly adding to so make sure to stop by often. And if blue and white isn't your jam stop by to see my other lists!
xoxo,
Kelly
Did you like tis post? PIN it for later!