Bright Neutral Fall Kitchen and How to Use Free Printables
Fall is in the air here in Colorado and it's September so that means it's fair game to share all the Fall posts now, right?! (not that it has ever stopped me before 😉 Today I am sharing with you how I have added some bright and neutral Fall decor to my kitchen. Plus as a bonus, I show you how to use free printables  and even have some for you!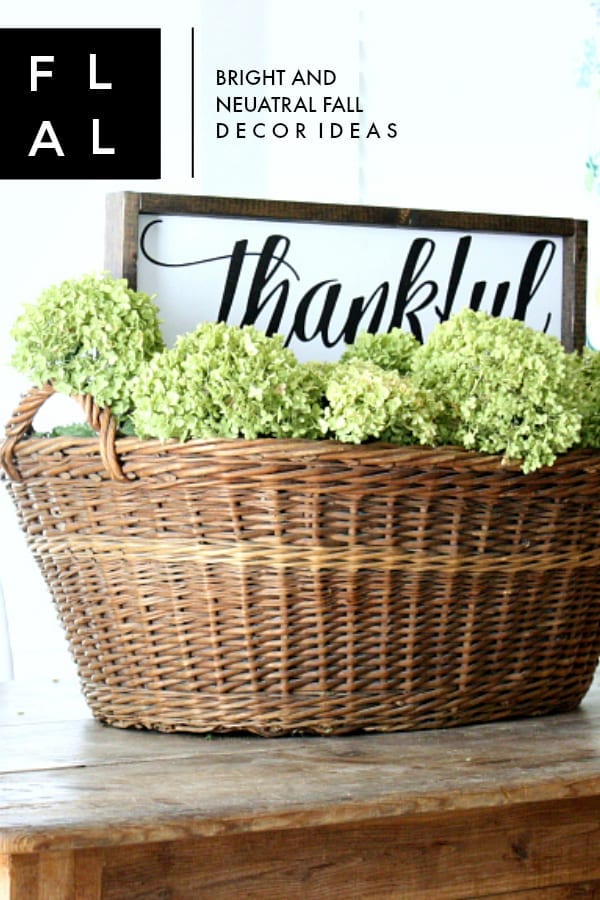 Fall Decor Blog Hop
Today I am thrilled to be joining some amazing bloggers for a fun tour of 12 different homes full of fabulous Fall inspiration. A huge thank you to Brendt of She Gave It A Go for hosting this tour and including me in this Fall decor blog hop. If you have just come from We're The Joneses  tour, welcome! Aren't her colorful Fall touches just beautiful? The rest of the bloggers joining me on this tour can be found at the end of my post along with my free fall printables.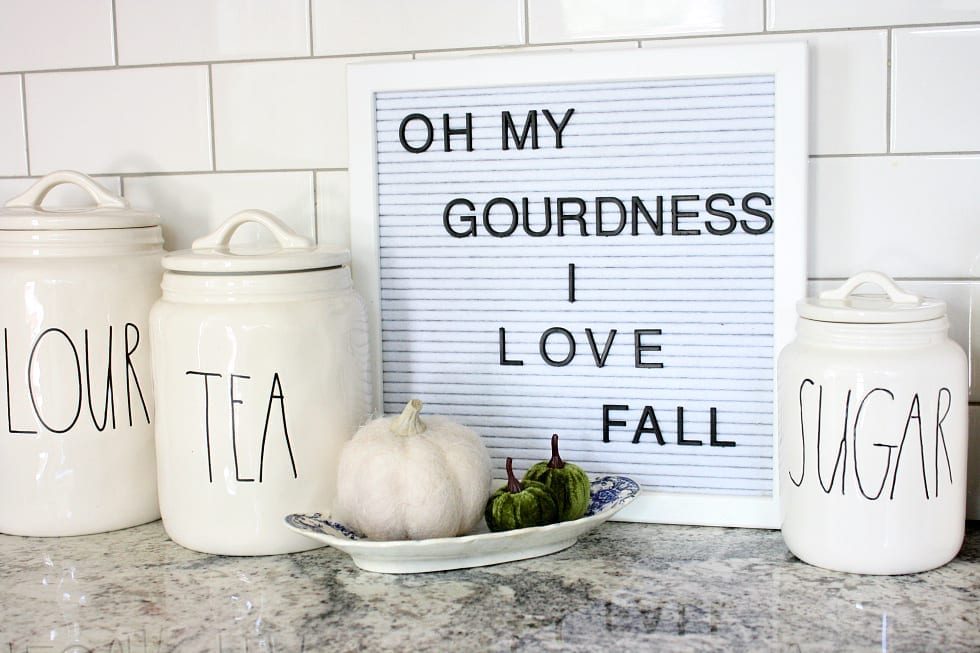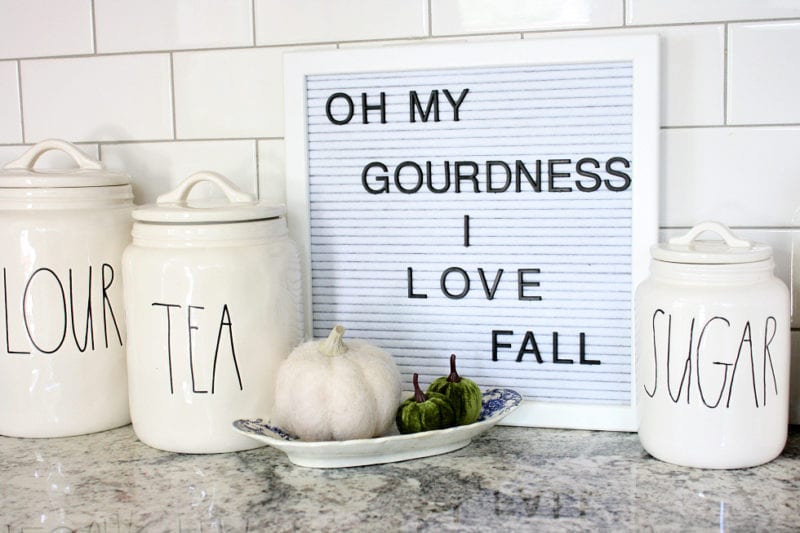 Our Bright Neutral Fall Kitchen
For Fall decor this year I have really been feeling all things bright and neutral. This works well with our kitchen since it gets such great light all day long.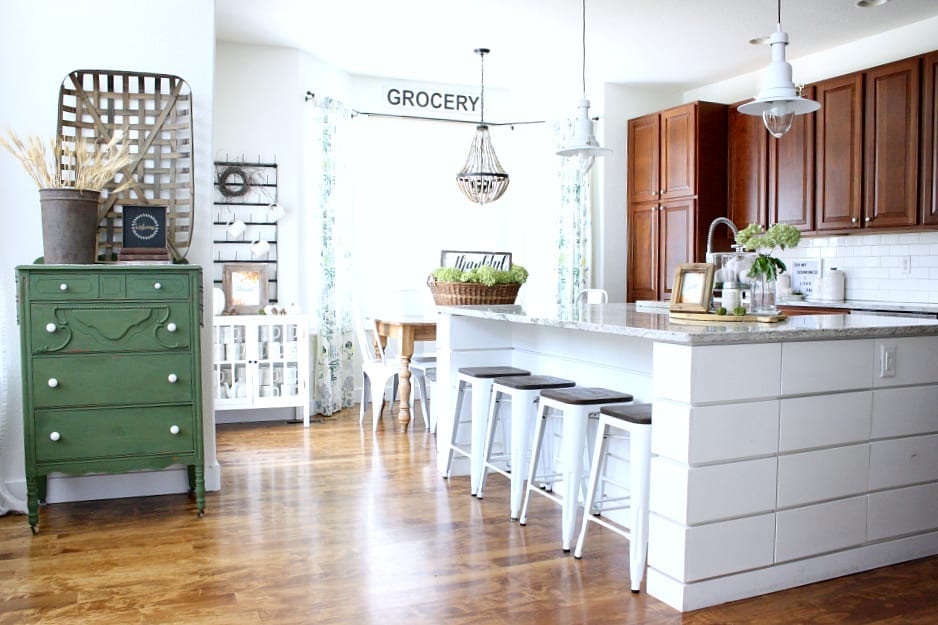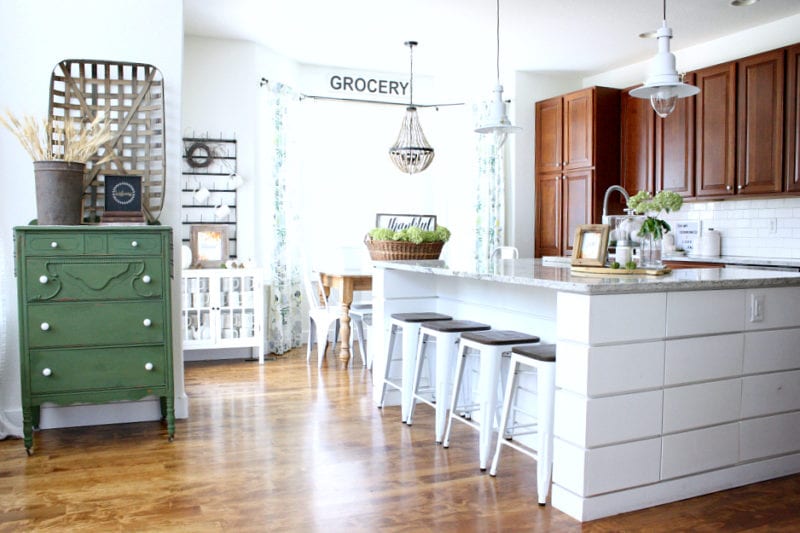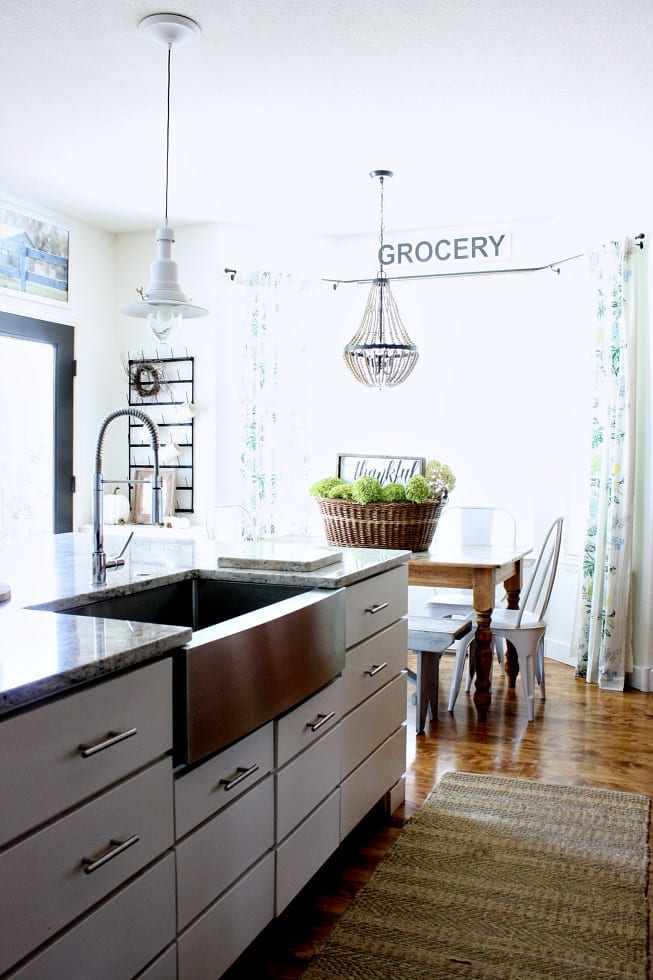 Dried Hydrangeas
Bright colors and neutrals are easy to add when most items can be found around your home and both inside and outside. I once again added my favorite dried hydrangeas and sprinkled in some pumpkins and natural woods with my baskets, pine-cones and frames.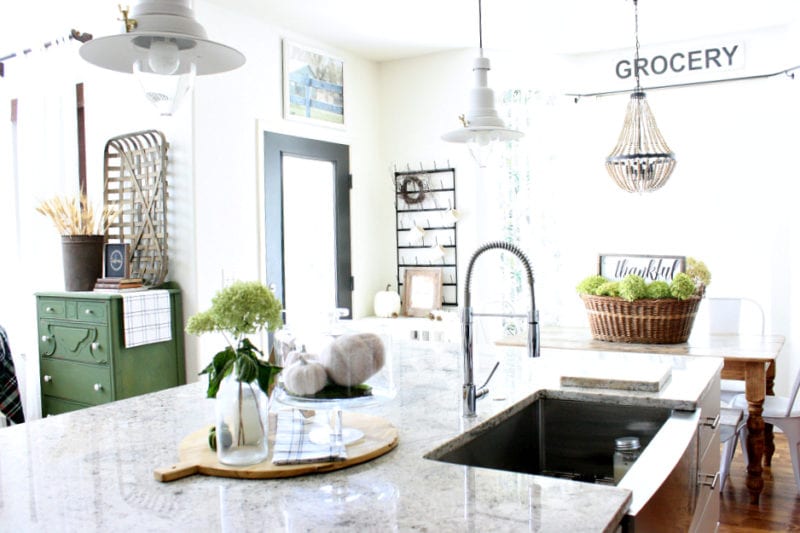 Click here for your Free Fall Printable!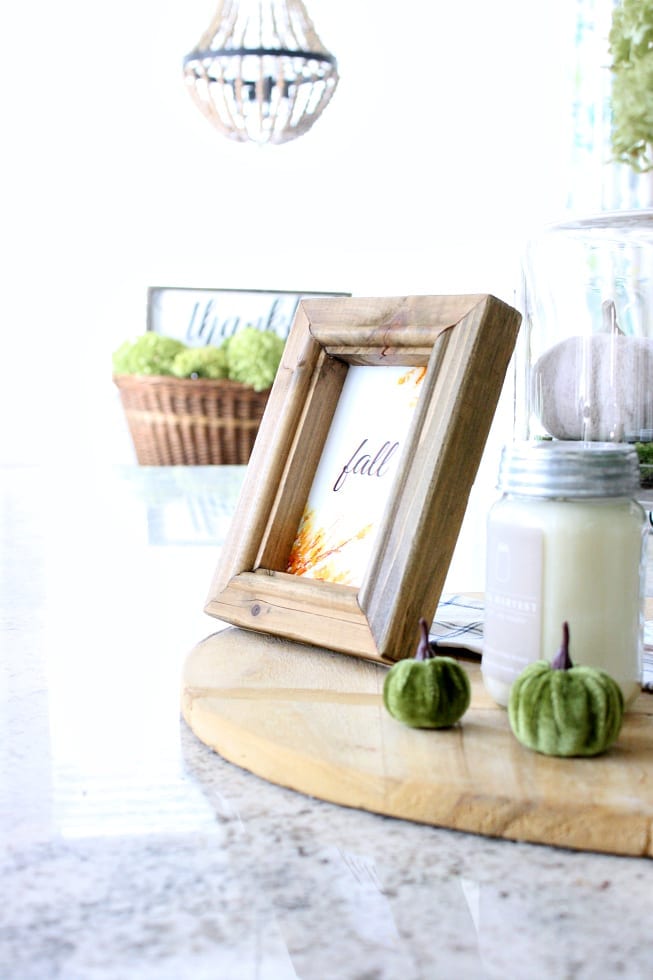 Fall Harvest candle from Antique Candle Works!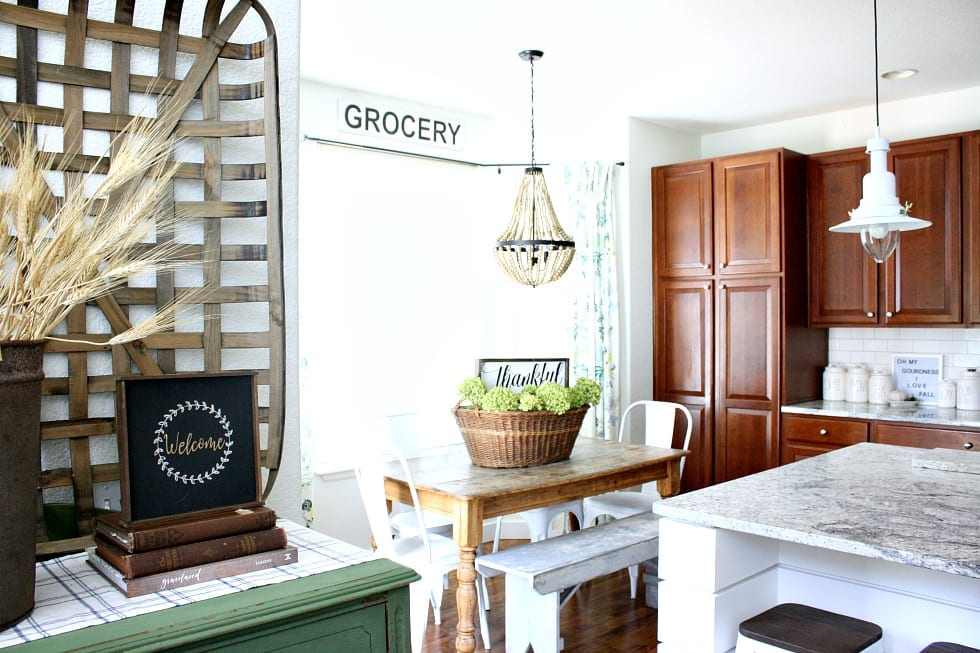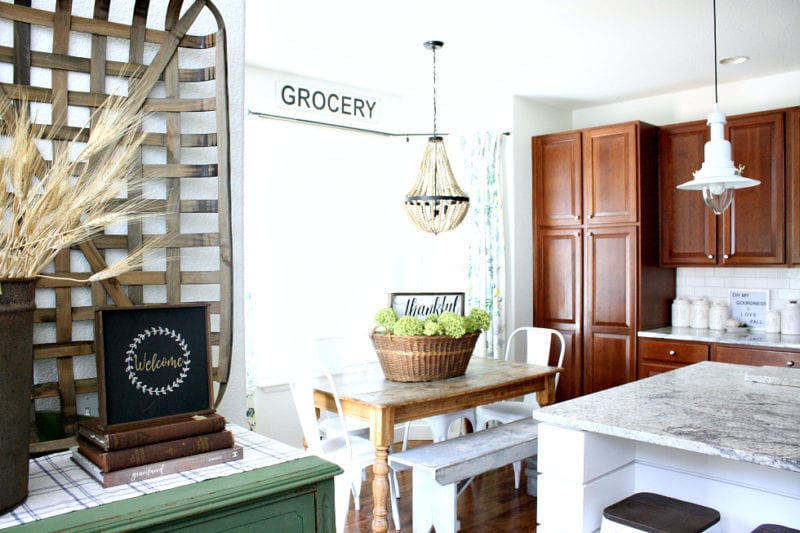 Signs are Fun and Easy
If you have followed me for awhile then you know I love having signs around my home and I love to support small shops. The gorgeous black welcome sign above is from my dear friend Melissa at My Trusted Treasures. The thankful sign you also see is from my other friend Emily over at Queen B Home. Both ladies have lovely shops full of beautiful signs.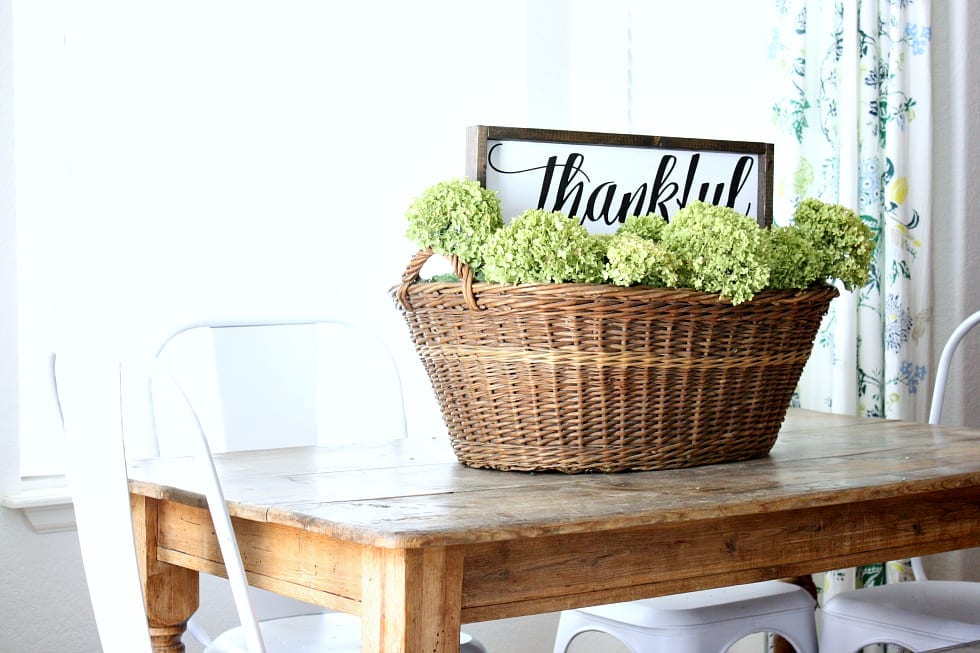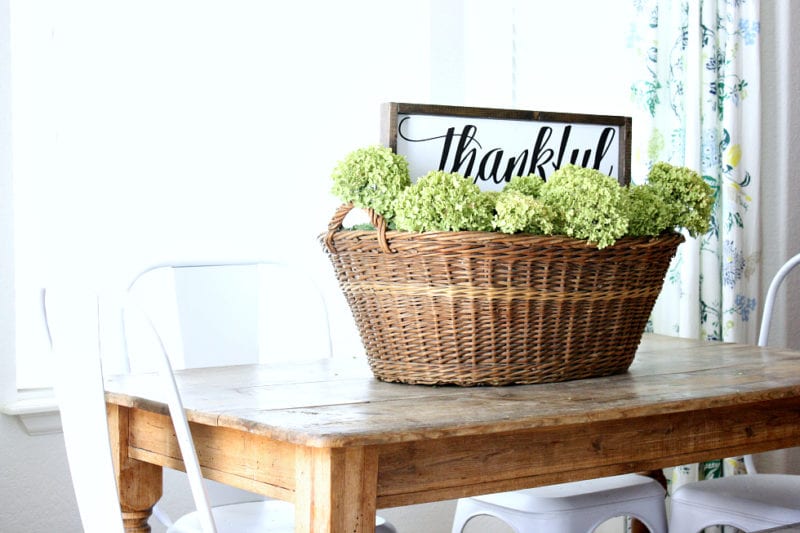 How to Use Free Printables
Printables are my favorite way to decorate inexpensively for each season and you can usually find them for free on Pinterest. My advice is to find a frame that you LOVE and keep different printables in your frame and just rotate them through for each new season or holiday. The frame serves as a holder for your other prints and this is an instant and quick way to change your decor for the seasons! You can't beat a great free Fall printable!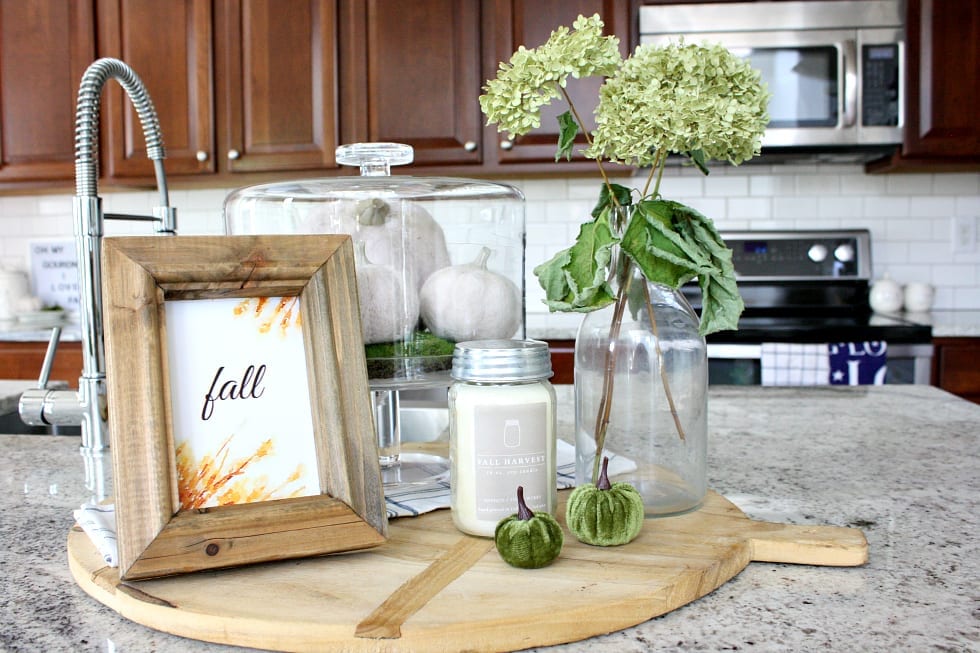 Favorite Frames
I have two favorite frames and they are both from Rod Works, a local shop here in Colorado that I adore because of their incredible variety! Finally, these darling mini green velvet pumpkins and white pumpkins in my cake stand are also from Rod Works! Their Fall decor is absolutely stunning!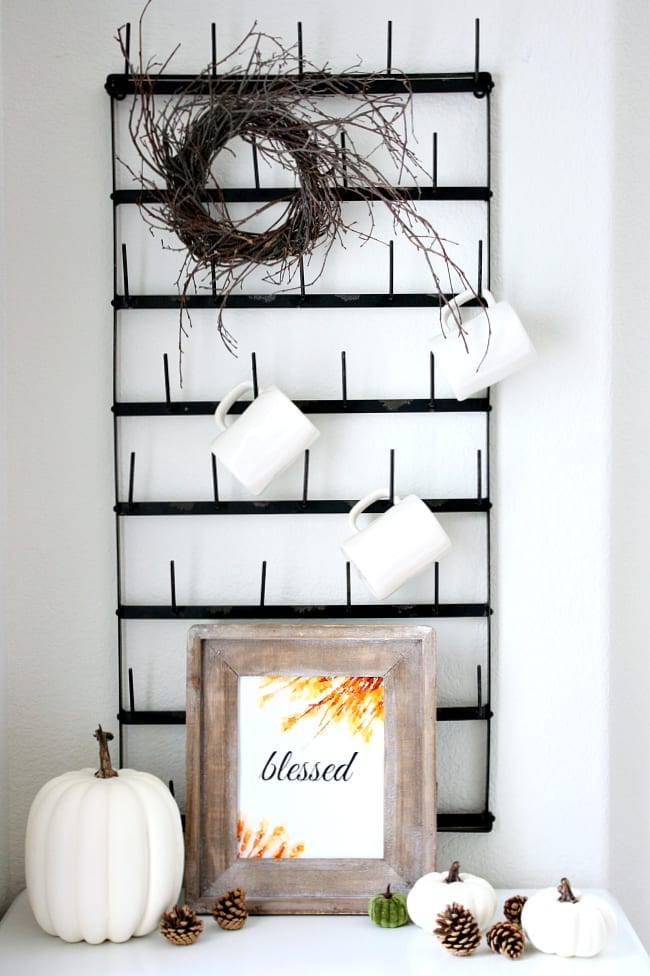 Free Fall Printable
If you like the printable I have created you can click here to download 4 different word options. (blessed, harvest, autumn, fall)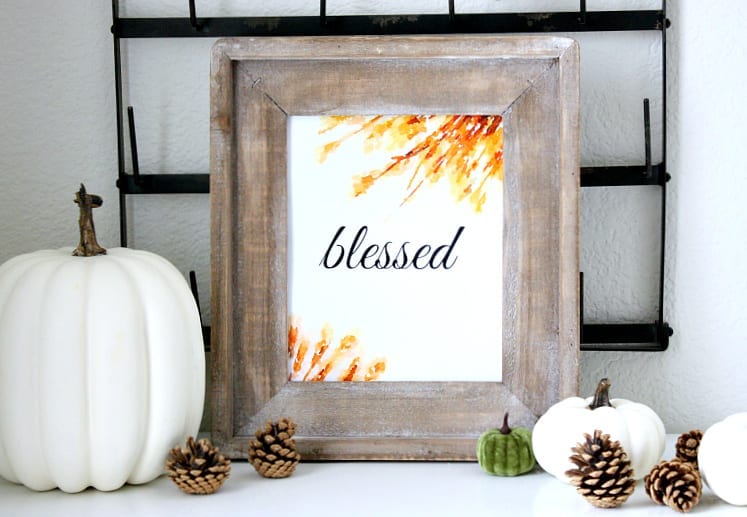 Thank You
Thank you for dropping by today! I hope you found some fun Fall inspiration and will enjoy the free fall printables I created just for you!
Next up on the Fall Blog Hop is my friend Laura at The Turquoise Home and she has a fun Fall freebie for you as well. You can find the rest of my friends below. As always, please let me know if you have any questions. Happy Fall and happy decorating!
xoxo,
Kelly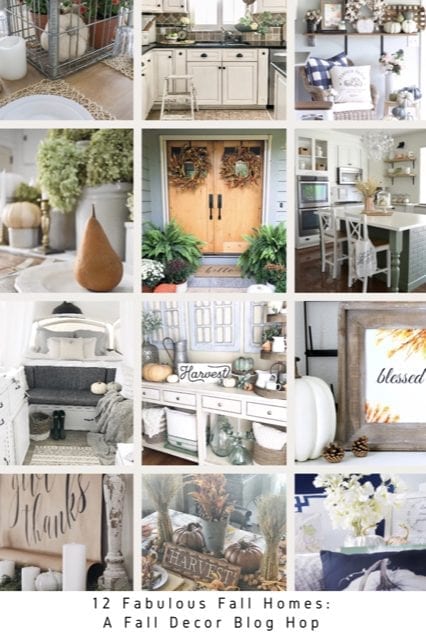 Mid County Journal | Crisp Collective | The Tattered Pew | She Gave It A Go
Grace In My Space | Aratari At Home | Bless This Nest | Adventures In Decorating
Dreaming of Homemaking | City Girl Meets Farm Boy | The Turquoise Home | We're The Joneses
Did you like this post? Pin it for later!