Falling For Autumn Tablescape: Natural, Neutral and Classy
A natural, neutral and classy tablescape is on the agenda for today! Today I'm sharing my dining room as part of the Falling For Autumn Tablescape blog hop and I have to say, I'm feeling a bit fancy! I went with a natural, neutral and classy tablescape theme this year and it's unlike anything I've ever done before.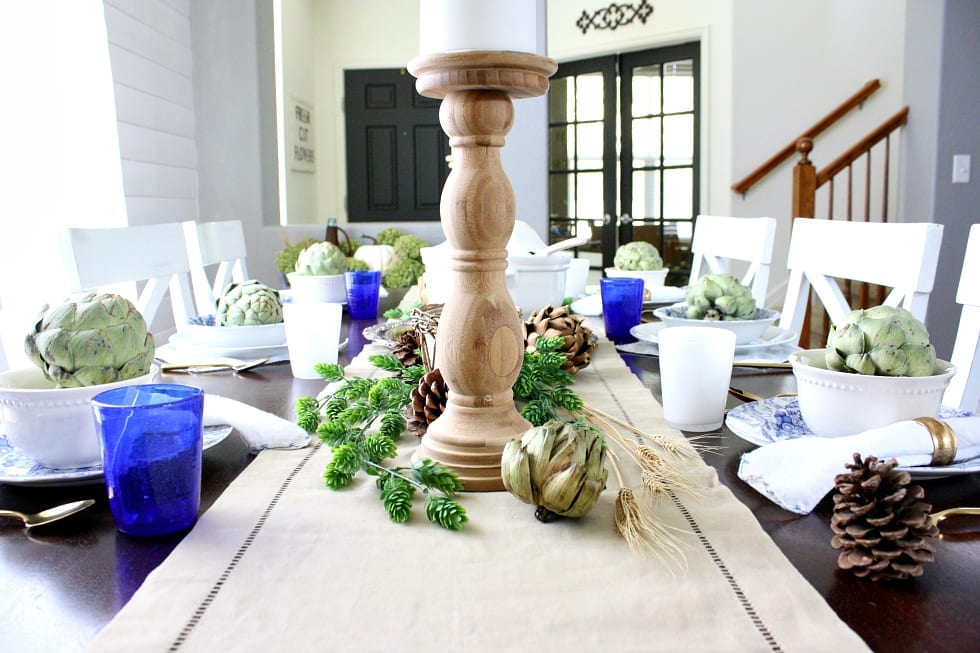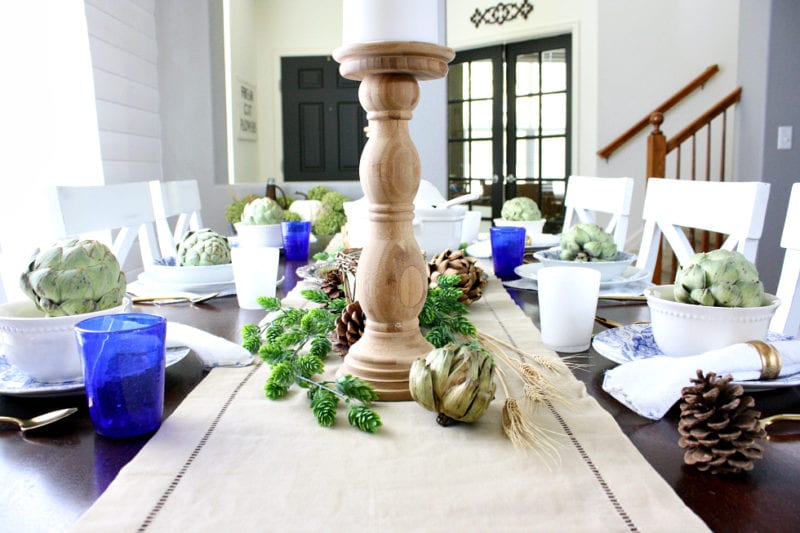 Affiliate links for product sources are included for your shopping convenience. You can read my disclosure here.
Autumn Tablescape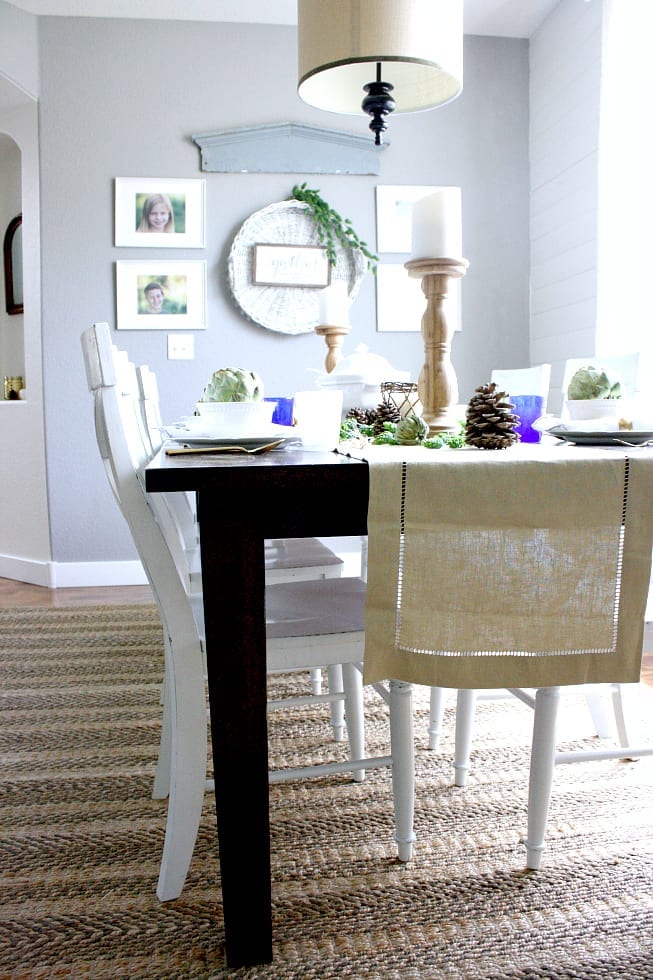 A huge thank you to my dear friend Desiree from Camelot Art Creations for hosting this blog hop full of wonderful Autumn inspiration and for including me! You can find the other bloggers joining us today at the end of my post.
Our Dining Room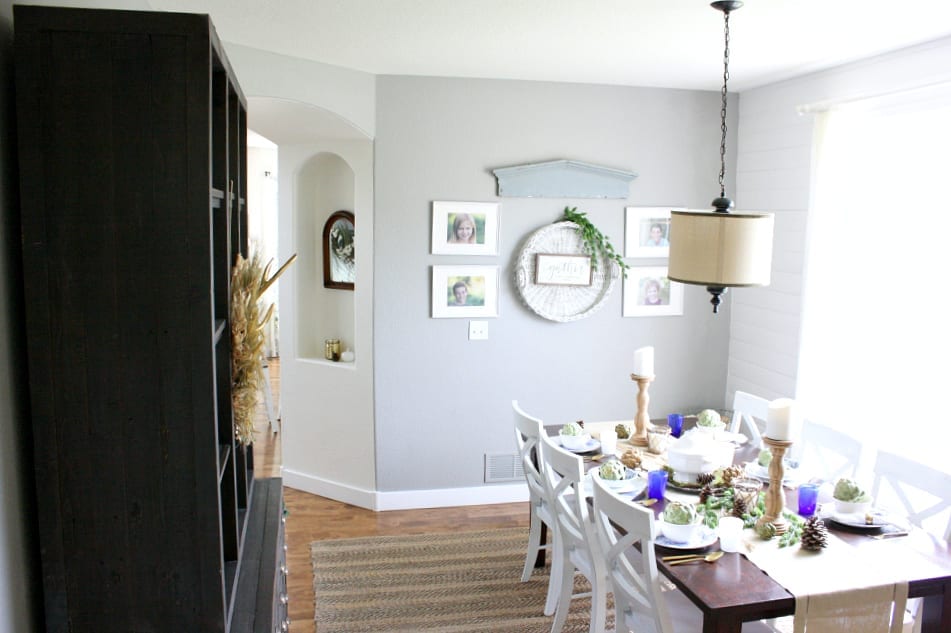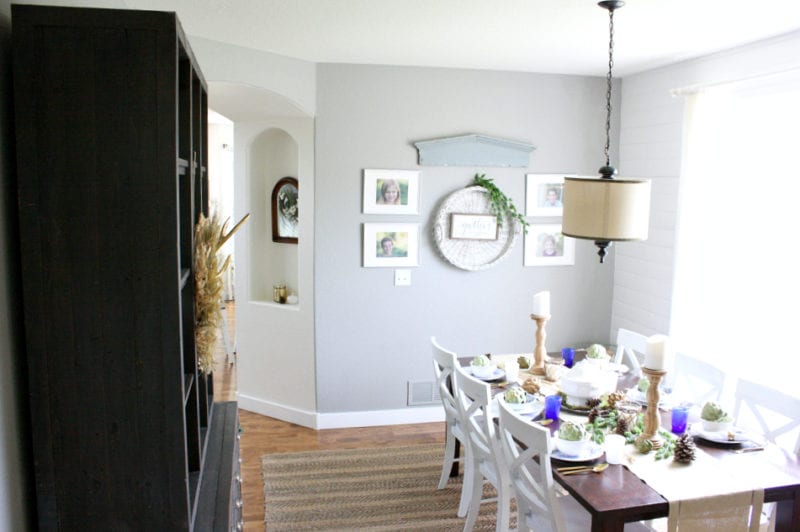 Welcome to our home! If you are new here you can check out our Fall kitchen or our cozy Fall backyard for a peek at what I've been up to lately here on the blog. Today I am sharing our dining room with you all. You immediately see our dining room as you enter our home. It gets fabulous afternoon light and has my favorite shiplap wall! I don't share it often because it's hard to photograph mostly because our table and my "new to me" favorite print makers cabinet takes up a majority of the space. But it's a lovely space and fun to decorate.
The Light Fixture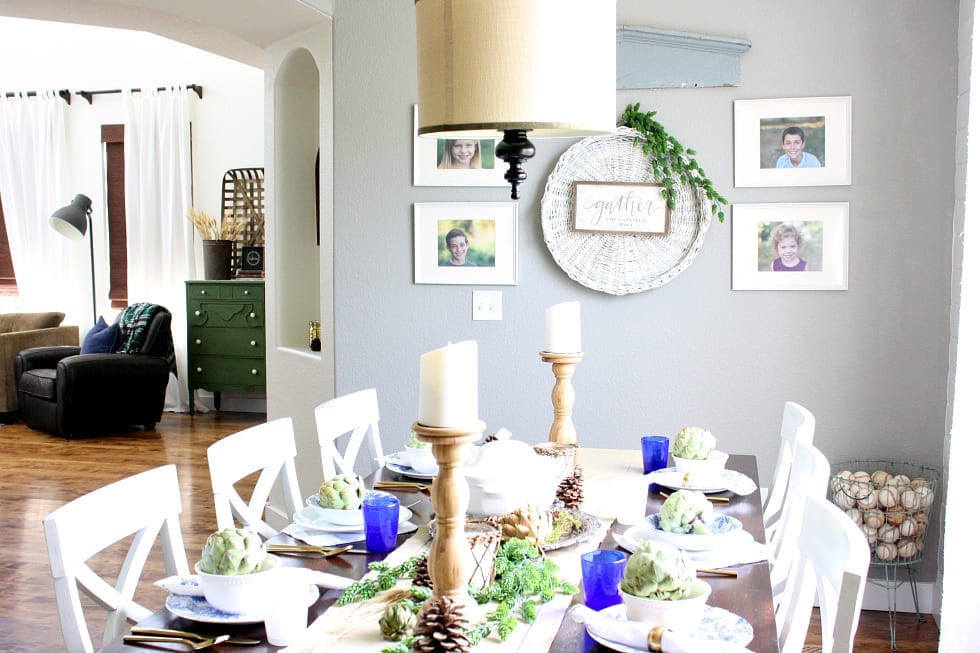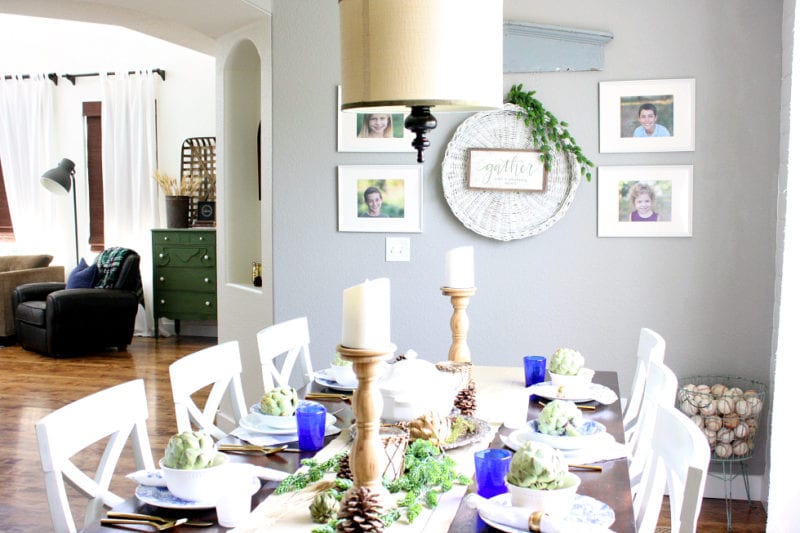 Also, if I'm being honest, I don't care much for the current light fixture we have. We've had it forever and I'm tired of it. However, while I was setting the table (and complaining about the light) my mom was over helping me. She set me straight real quick ( in a nice and gentle way of course ;)) and she even helped me set the table. I have a lot to be thankful for and she is at the top of that list! UPDATE: My mom since this post showed me how to change a light fixture on my own and I did it. You won't believe the new light that is now in our dining room. I shared it in my A Beginners Guide to Changing Your Own Light Fixtures post!
Natural, Neutral and Classy Autumn Tablescape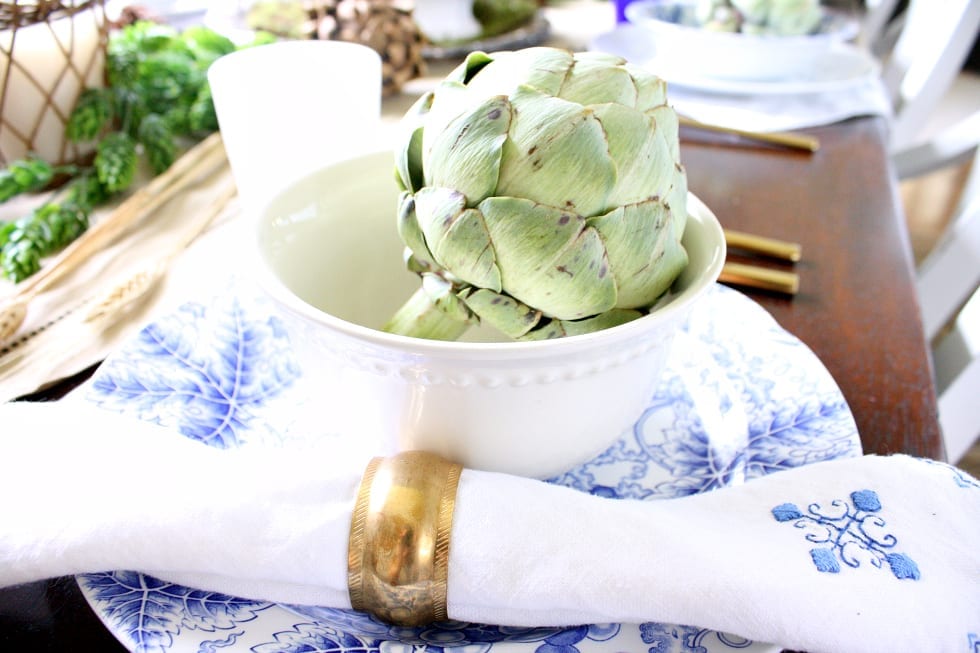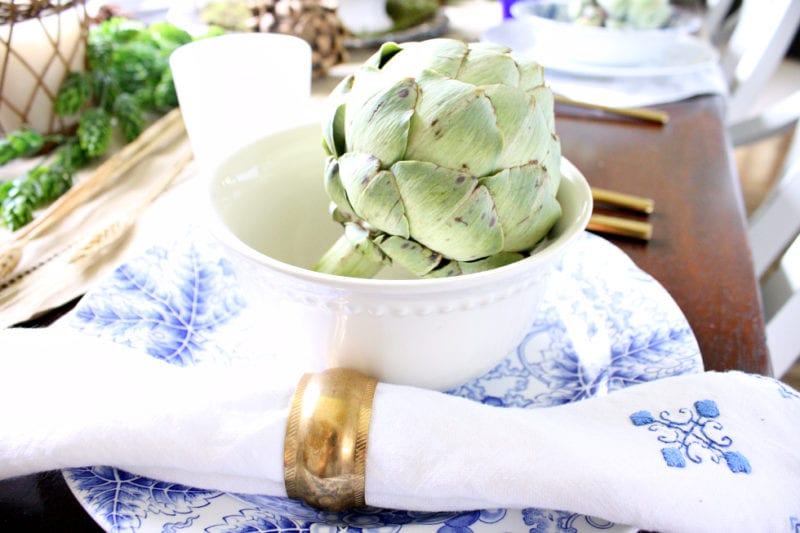 The natural element of this table was fun and easy. Our family loves artichokes and I've always thought it would be fun to include them in a tablescape. My darling husband picked them up for me at the store not knowing that they were for our table and not for dinner. When he found out they were just for decorations I think he was a bit disappointed because he made the comment about how he had just spent $15 on artichokes he couldn't even eat. Sorry honey! I will have to cook some for him soon. Meanwhile, don't you think they are the perfect natural element ?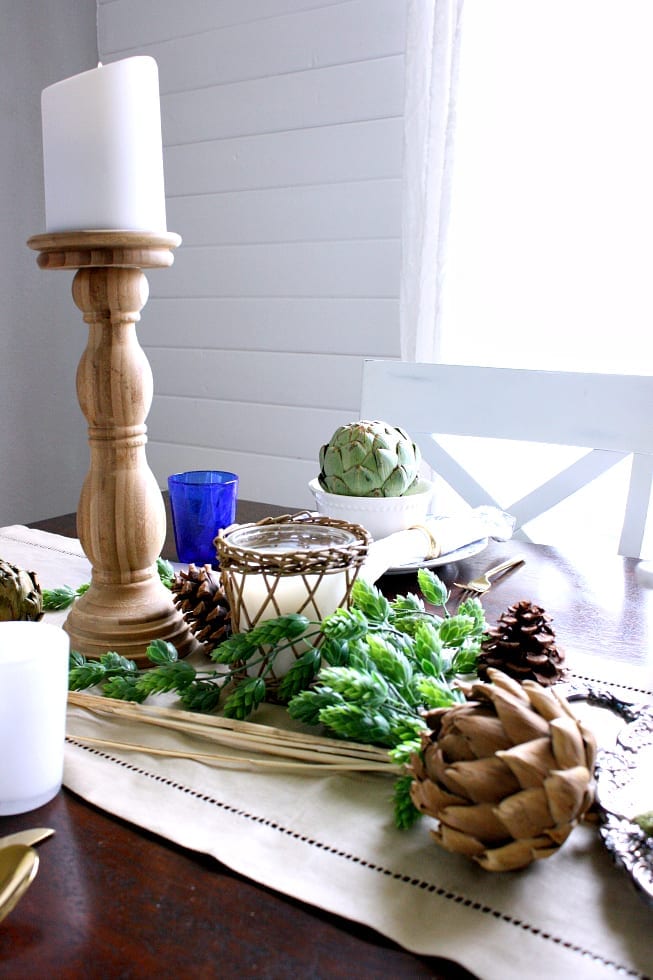 Pinecones, dried artichokes,wheat and my faux barley greenery from Rod Works Colorado balance the table and add the perfect neutral touches. So do these fabulous neutral wooden candlesticks from JOANN's!
I also added some greenery and this awesome gather sign from Rod Works on top of the basket on our gallery wall.
Shop the Post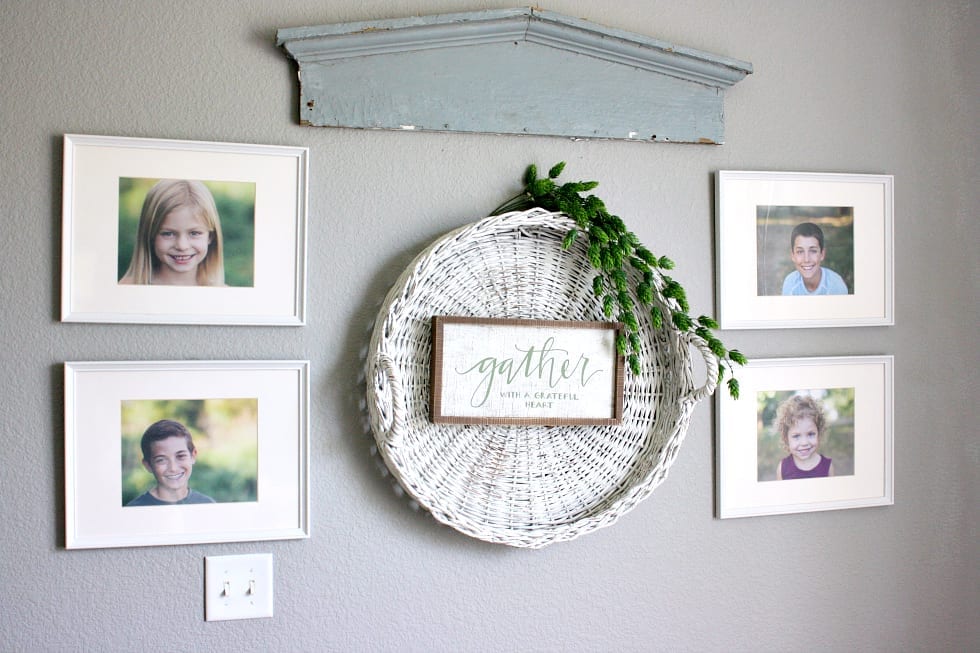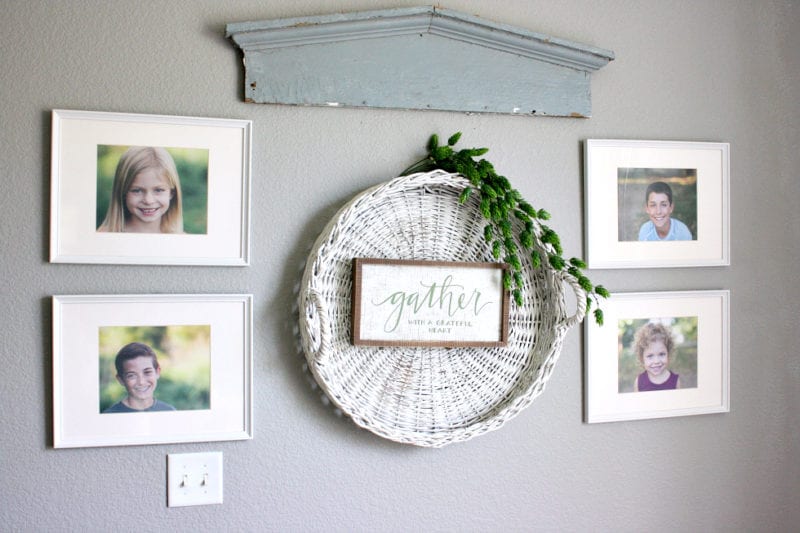 Keeping it Classy With My Autumn Tablescape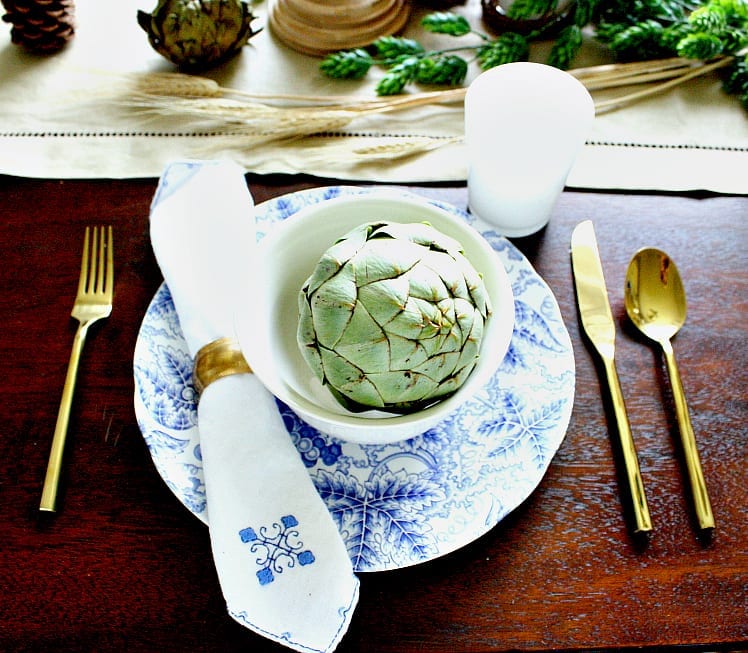 Gold was my go to color for keeping this Autumn tablescape classy. You can find gold in the napkin rings, flatware and the wreath holder on my cabinet.
The vintage napkins are my mother's and the white soup tureen was a flea market find from this past summer. The gorgeous blue and white plates and glasses are also courtesy of my mother. She always let's me shop her house. Thanks mom!:) Loving each of these classy touches for this Autumn tablescape!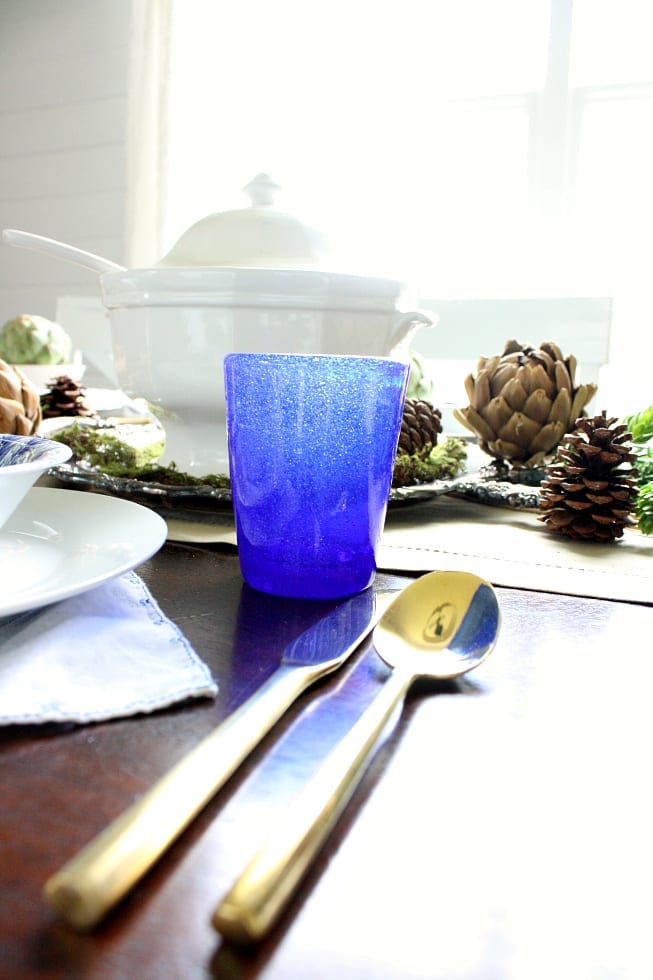 The Printmakers Cabinet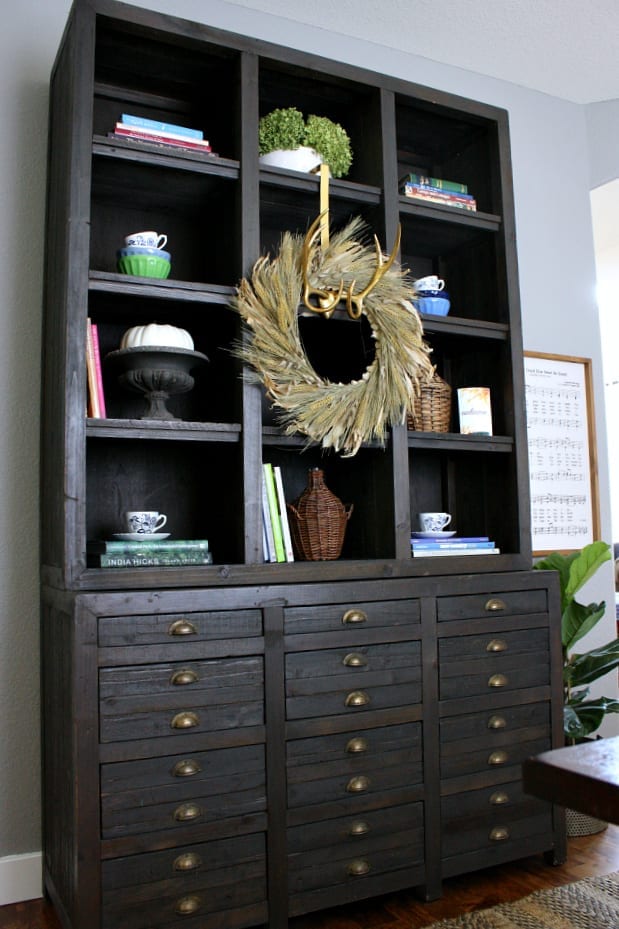 Lately the crown jewel of our dining room has been this print makers cabinet that my husband found for me at a consignment shop while I was away attending Haven this past summer. I love this piece and had a lot of fun styling it. What do you think of the wheat wreath hanging in the middle? I love the extra texture! And of course I used my favorite color blue!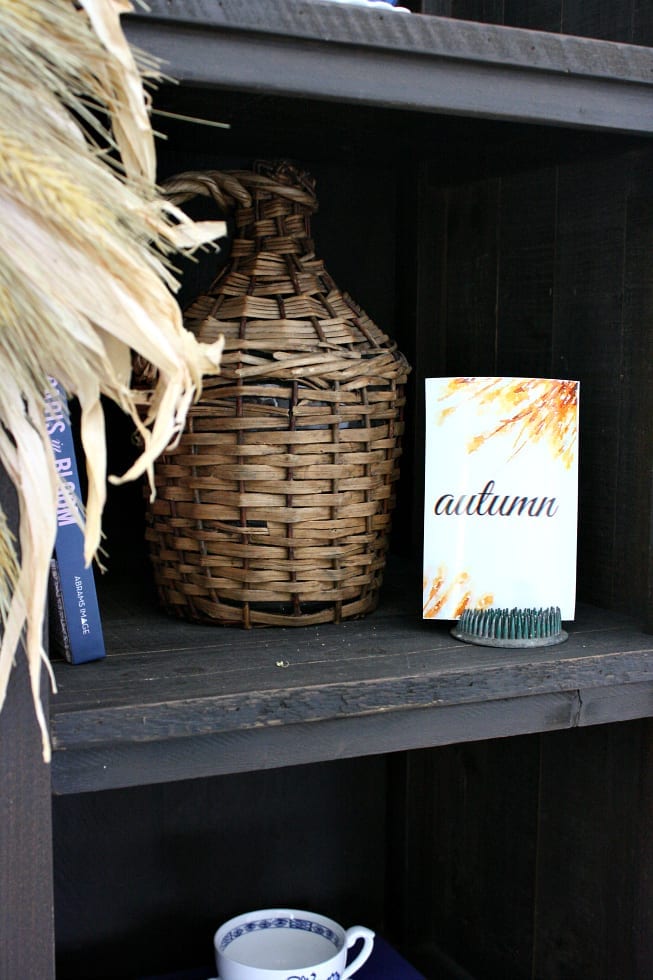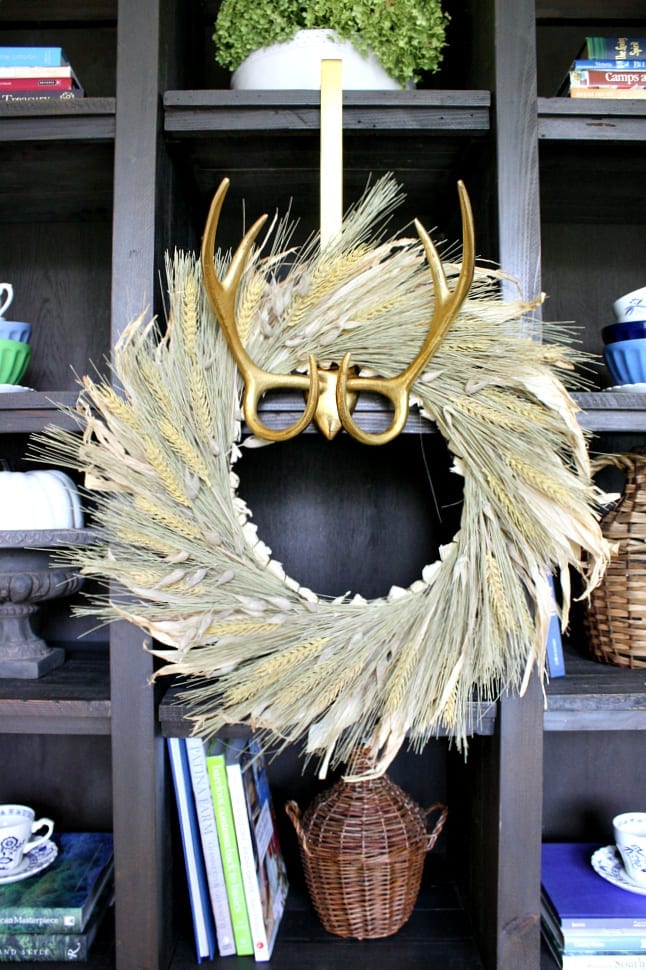 Download my FREE Autumn wheat printable by clicking here and subscribing!
Thank You
Hopefully my neutral, natural and classy Autumn tablescape put you in the mood to start some fall decorating. My hope is that it inspired you to think outside of the box when it comes to decorating and to enjoy what you have. I'm very thankful that you stopped by today. 🙂 Make sure to scroll down a little more for the remaining bloggers on the hop. They each have their own beautiful take on Autumn tablescapes that you won't want to miss.
xoxo,
Kelly