Creative Ideas for Planting In Vintage Containers
Happy August! Today I am joining some friends for a Summer Celebration blog hop hosted by Amber of Follow the Yellow Brick Home. This summer I have been crushing on creative ideas for planting in vintage containers and trying to think outside of the box when it comes to plants and vintage items. You can see what my blogging friends have been crushing on at the end of my post. If you are coming from Crissy over at First Day of Home, welcome! I just loved her mimosa bar ideas!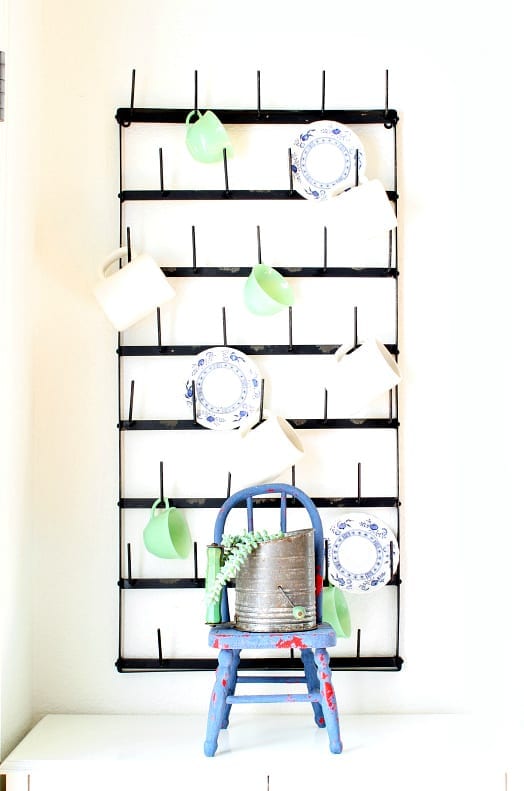 Creative Ideas For Planting In Vintage Containers
If I had my way there would be at least one vintage item in every room of every home. I love the instant character and story a vintage piece offers whether it be furniture or even a small bowl or dish. One creative way that I have been trying my hand at lately involves mixing plants and vintage containers. Below I will show you how I have been doing this in our home as well as some of my friends homes!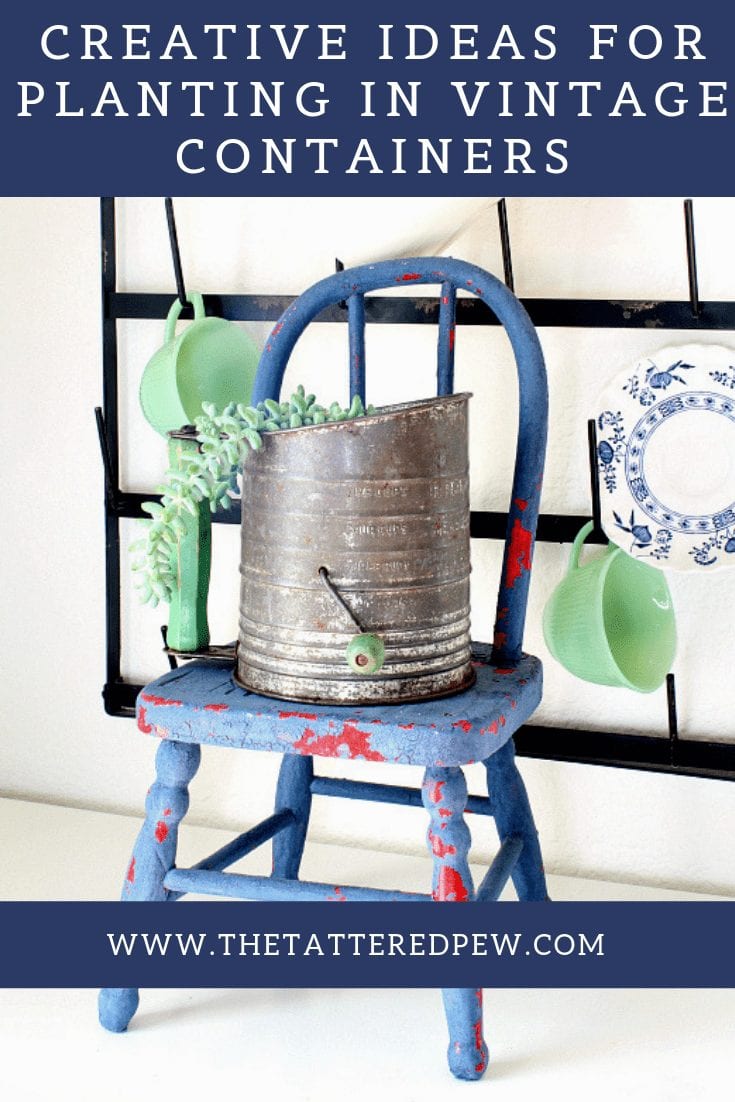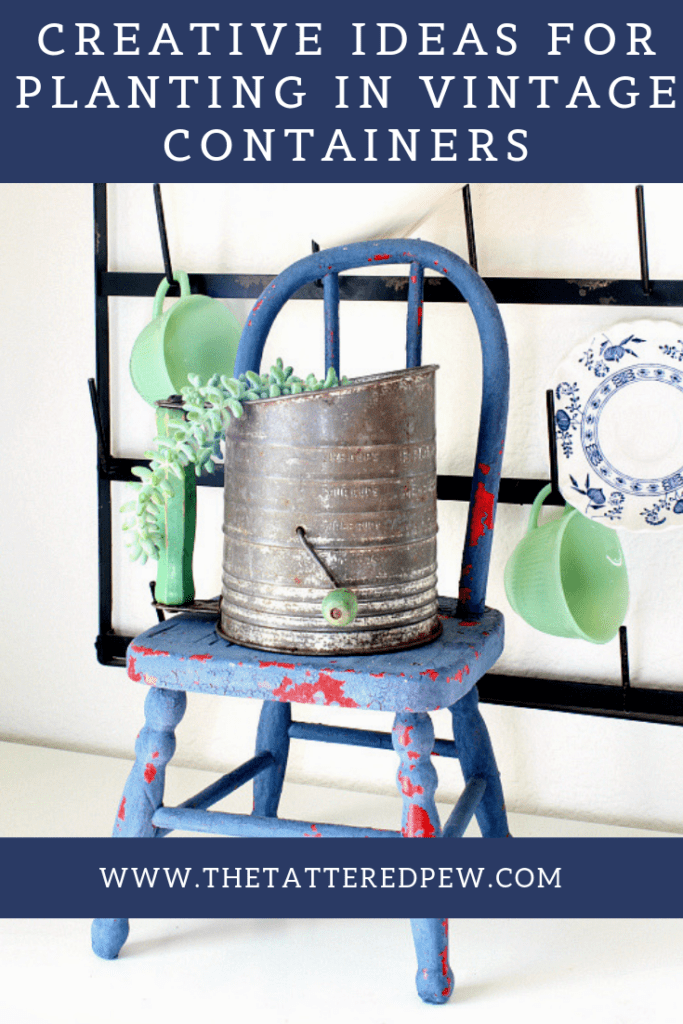 Planting In Vintage Containers Outside
I am constantly finding myself drawn to vintage containers! Even better if thye can serve a dual purpose and I can use them to plant things in. I love doing this on our porch and in our yard. It started on my porch this summer with my lavender topiary from Costco. I stuck it in an old galvanized bucket and instantly fell in love.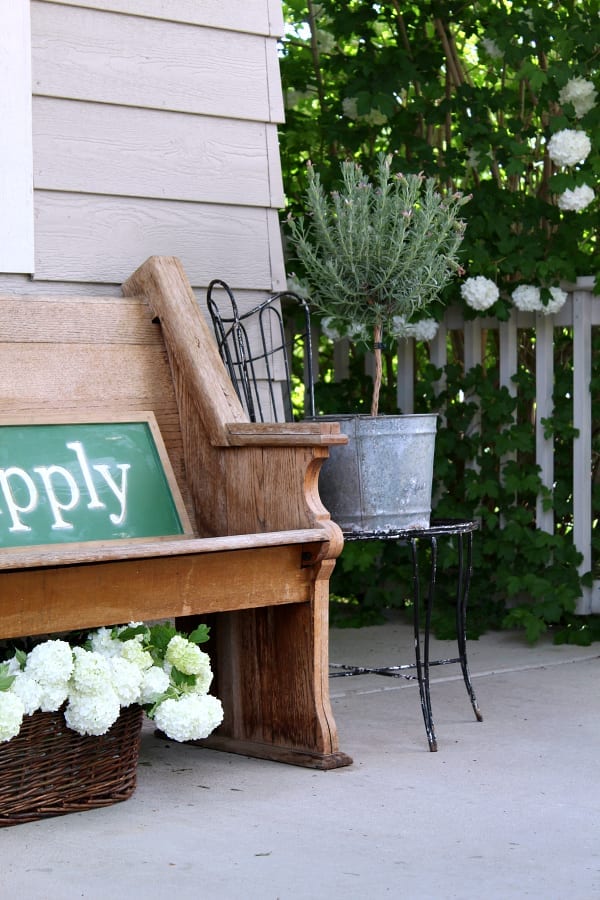 Also on my porch I placed a fern in this vintage tree crate! It enhanced the texture of the fern and added some uniqueness to our porch! You may remember that I used this crate to hold my Christmas tree one year as well!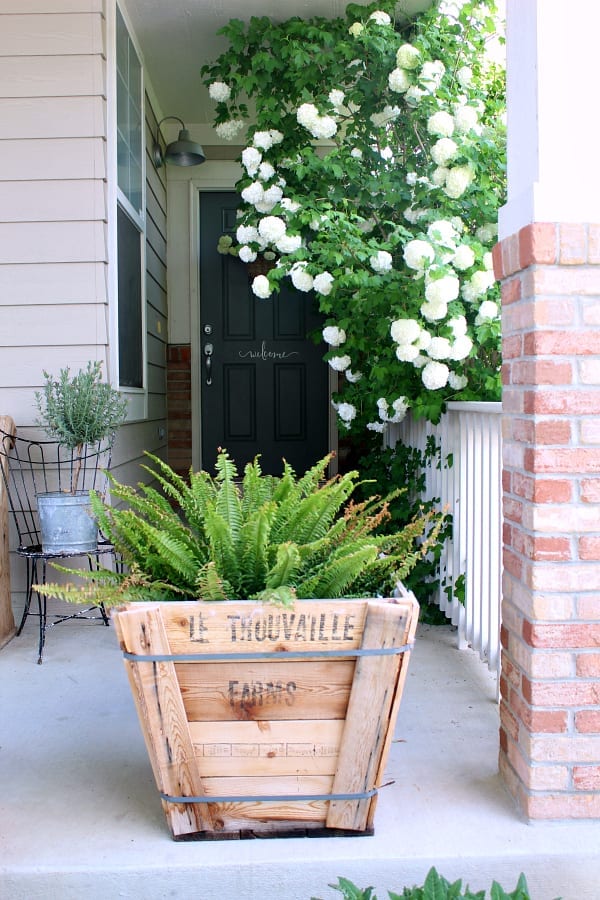 Sometimes I even stick a faux plant or faux flowers in a an old vintage item just like this old green plant container. It seems to add a bit more interest and fun to whatever area you are decorating!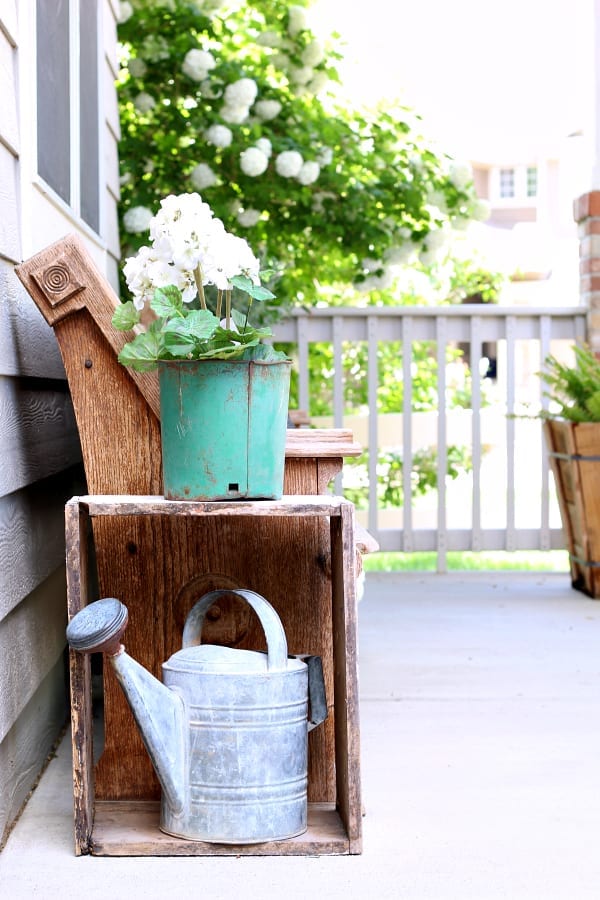 My friend Roxanne from The Honeycomb Home planted this incredible DIY tipped wheelbarrow planting that I have crushed on all summer! Such a creative way to use a vintage container in your yard! Don't you think so?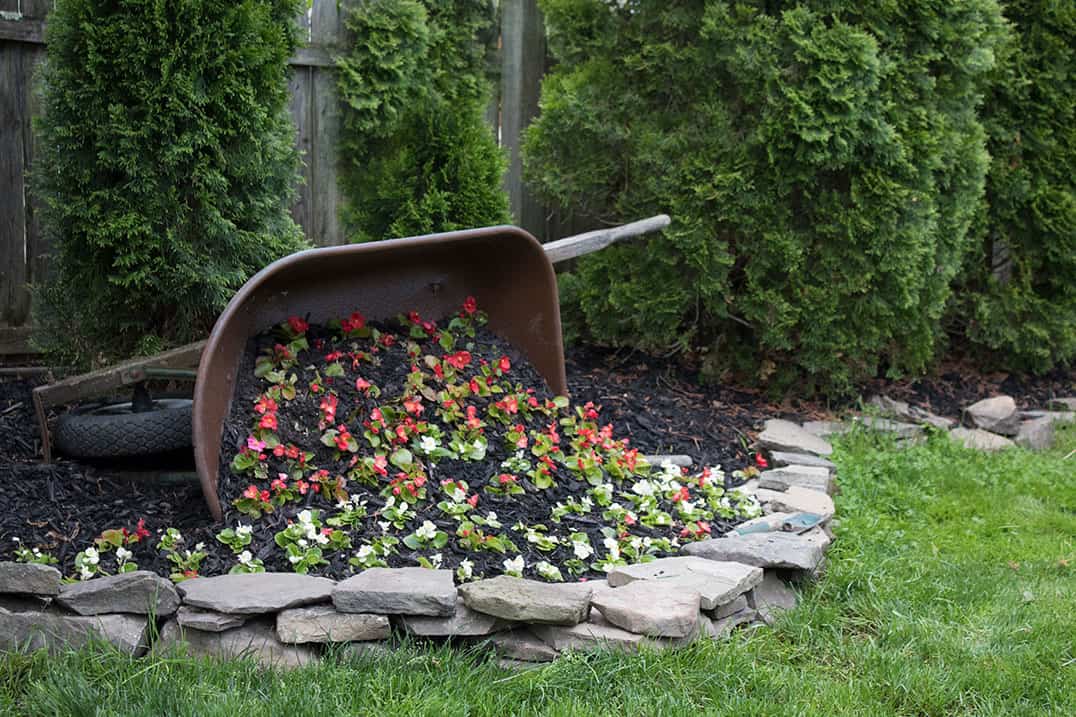 Shop the Post

Creative Vintage Planters Inside
This summer while shopping at a local store, Magpies, I came across this darling vintage tin pitcher and thought it would look gorgeous with some flowers planted in it! So I planted some hydrangeas in it that I had bought at the grocery store. The bottom leaks just a bit so it drains perfectly! Creative or crazy? I don't care because it turned out just beautiful!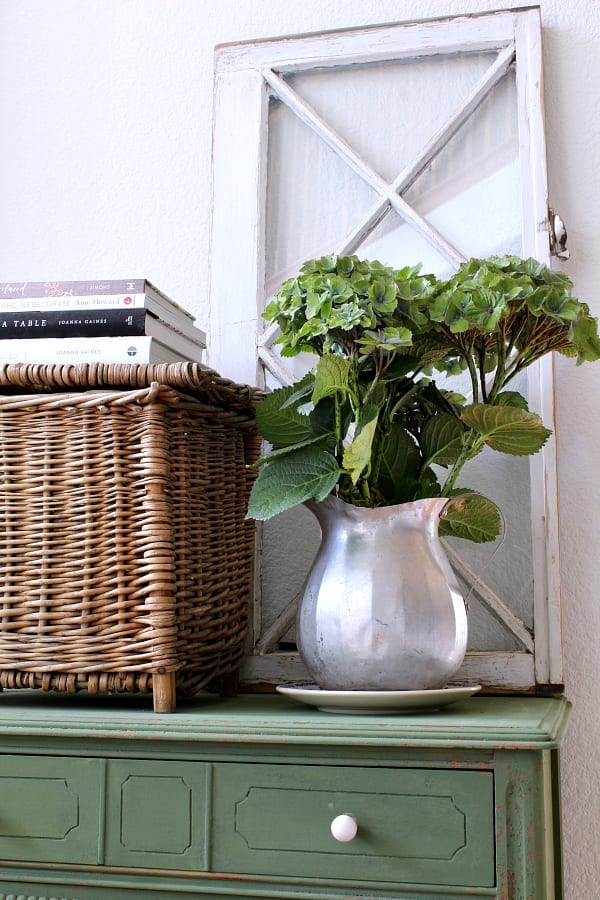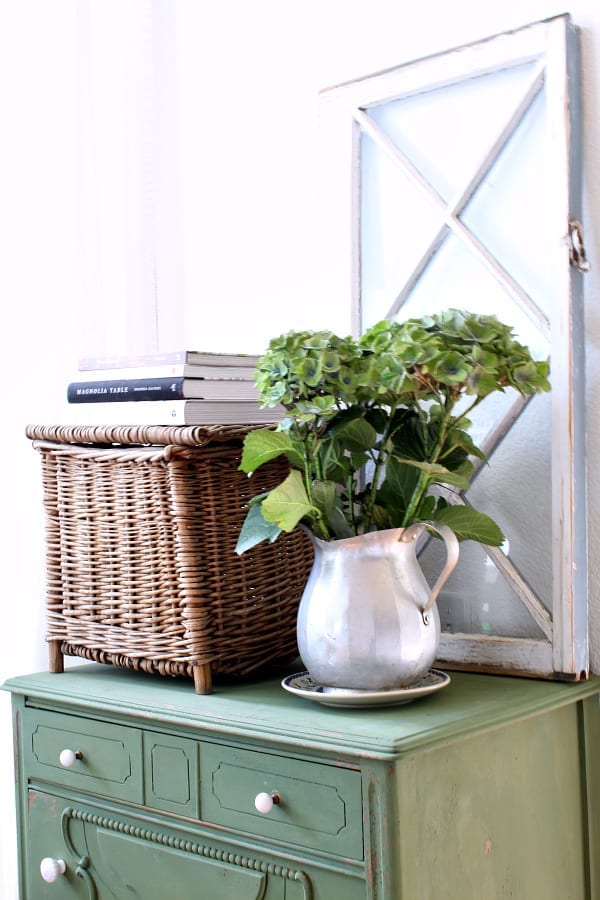 Last week I had a fun little coffee date with my friend Bernadette and she brought me the sweetest and most creative gift! This succulent planted in an old sifter. Don't you just love it?! Bernadette is the creative mind behind Old House Vintage Market and the blog In The Making. I adore her and her love for all things vintage.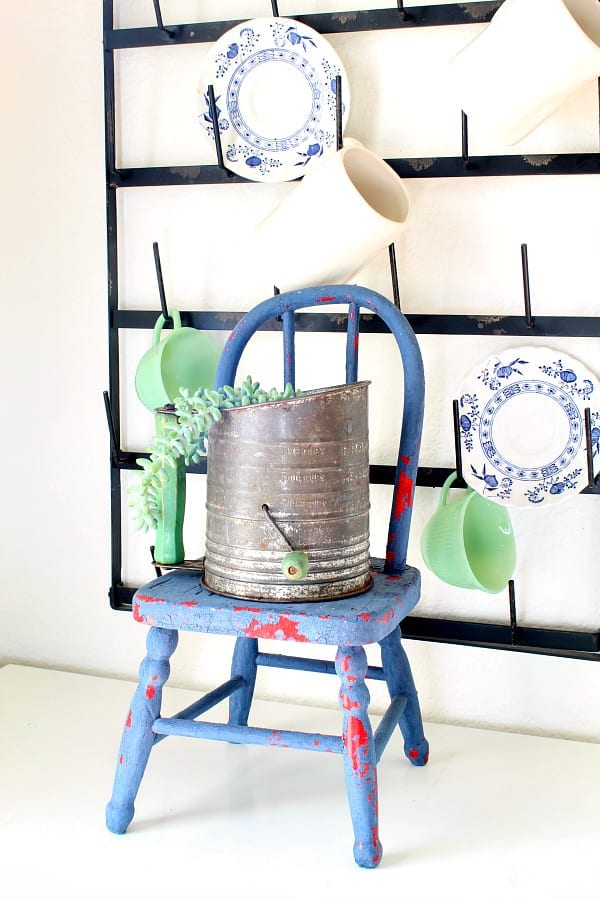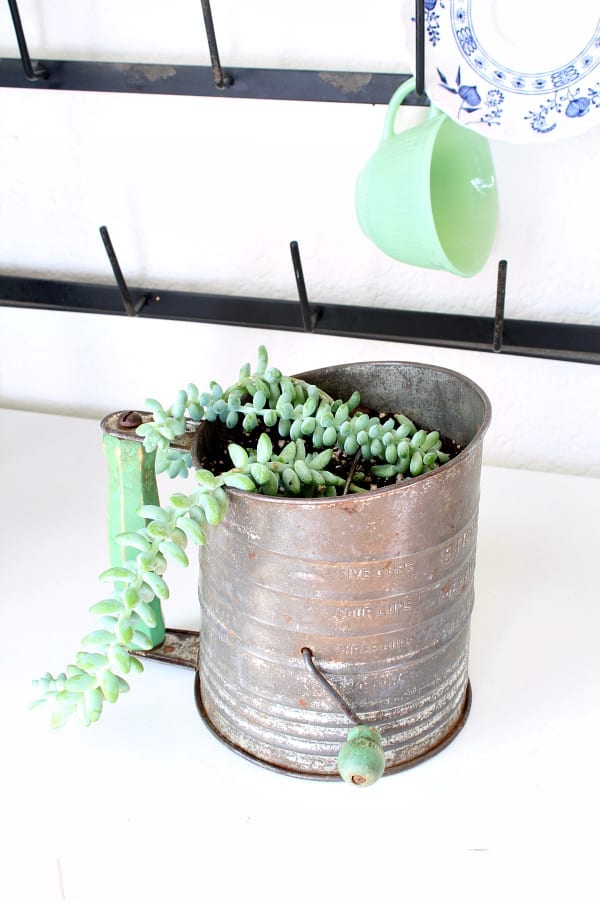 Our Fiddle Leaf Fig loved living in several different vintage containers. Sadly I had a hard time keeping her alive. She loved this bucket shown below as well as my vintage olive bucket.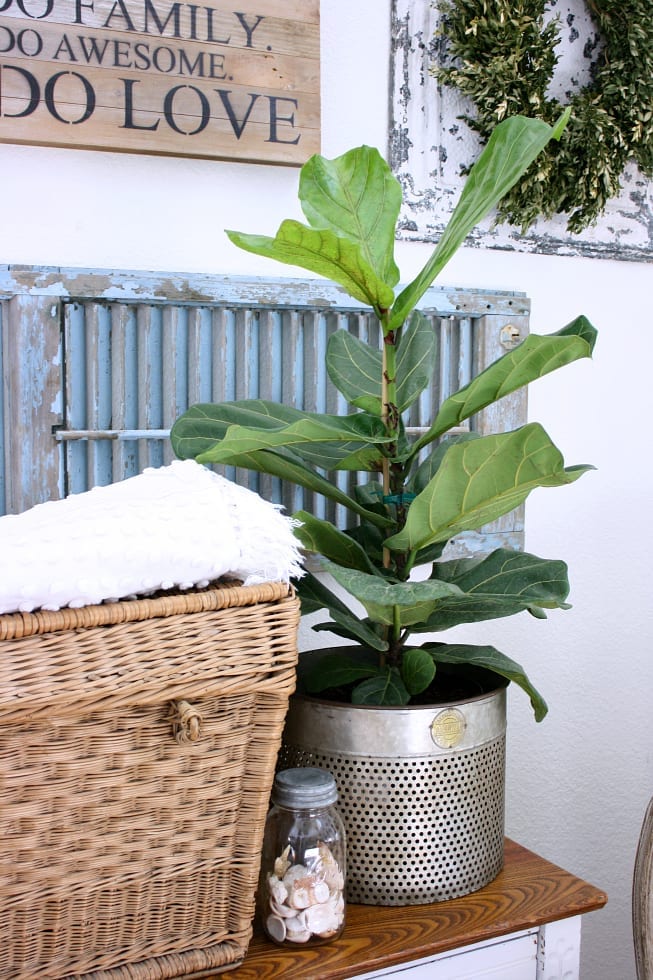 My friend Amanda from the blog Mid County Journal has planted some ivy in her crush worthy vintage crocks. Amanda and her husband just bought a 100 year old farmhouse and I am SO excited to follow along on their renovation! She is one to follow and always coming up with creative ideas involving all things vintage!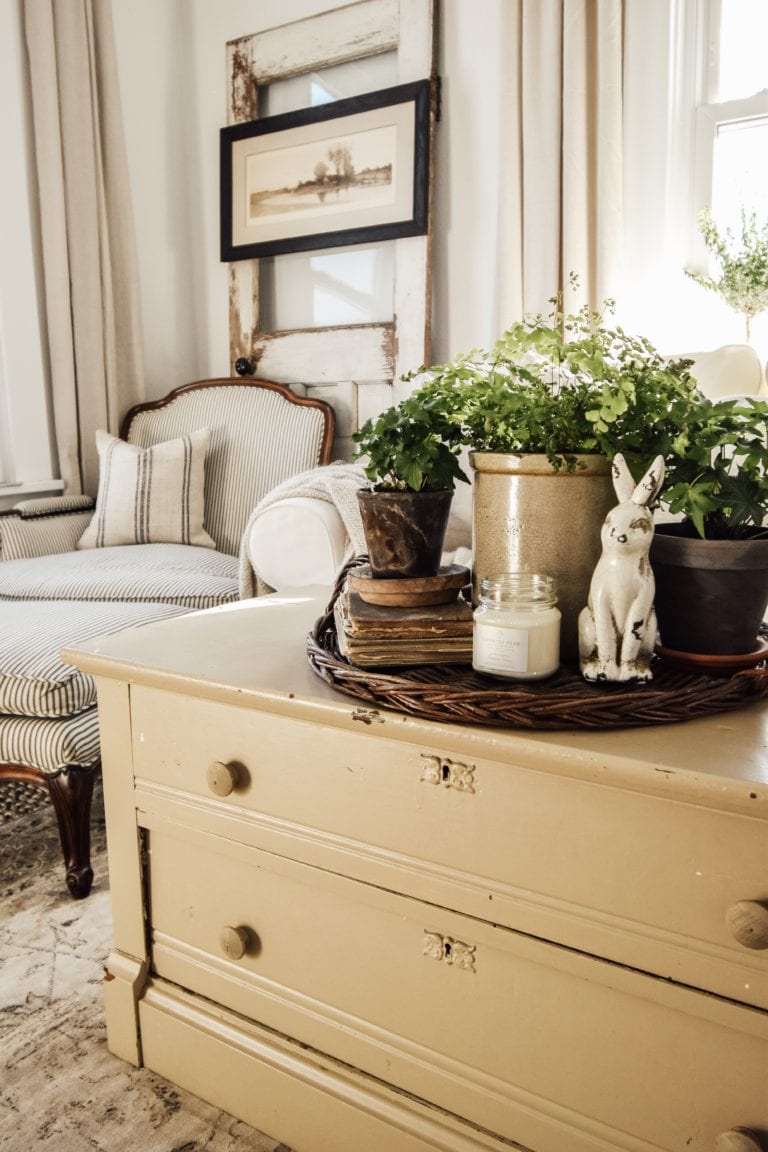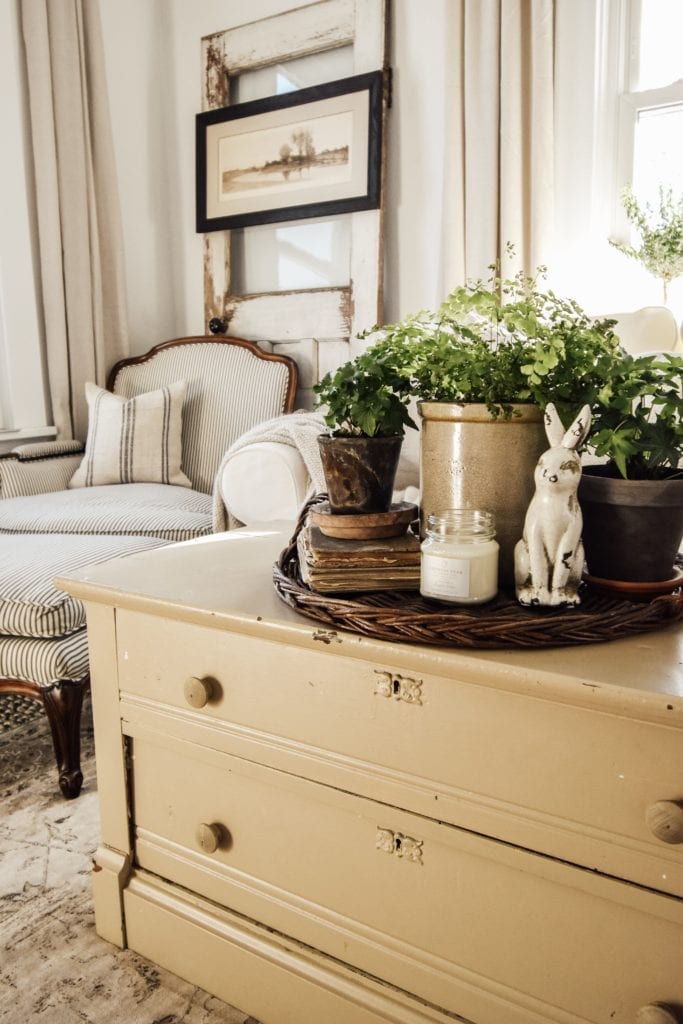 Vintage Containers for the Win
Hopefully I have inspired you with a few out of the box and creative ideas for planting in vintage containers. What is the craziest thing you have ever planted something in? I am constantly inspired over on Instagram, Facebook and Pinterest and would love for you to join me over there as well! Thanks for stopping by today and if you liked this post and want to have my blog posts and free printables emailed to you, you can SUBSCRIBE HERE!
Next up on the blog hop is Michelle from Thistle Key Lane who always shares wonderful vintage goodness and today is sharing how to decorate with plants! You can find everyone else in the Summer Celebration blog hop below.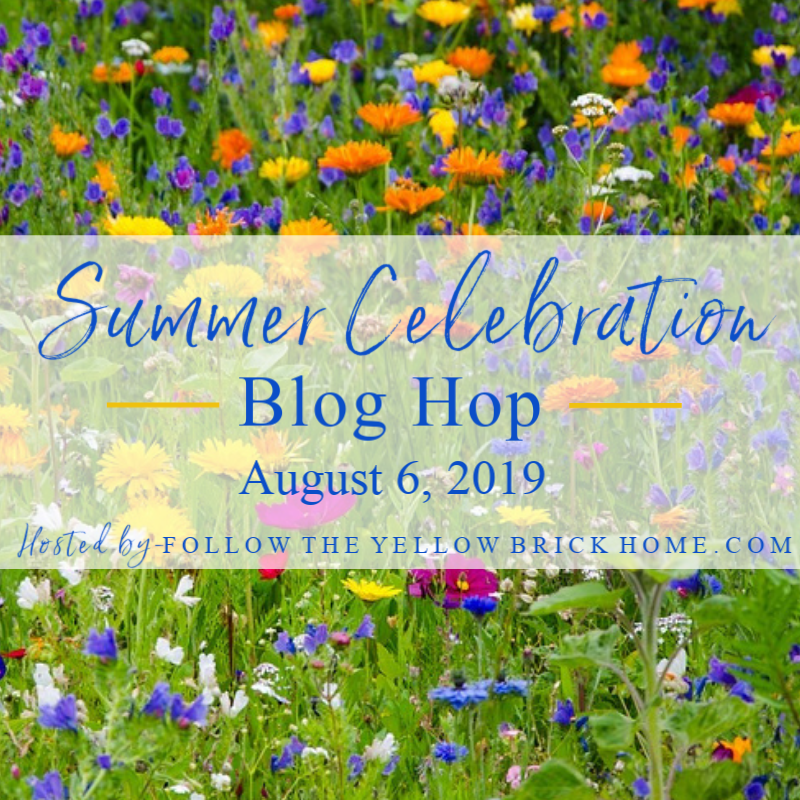 You are invited to the Inlinkz link party!


xoxo,
Kelly