Well friends we have some pretty big news to share with you all! Honestly I can't even believe I am typing this. After living in our current home for the past 14 years…we are MOVING! We are in the process of moving across town.
I know, crazy right? I am still pinching myself because honestly, we had absolutely no plans to move. This all happened so fast and I can't wait to tell you the story.
The Back Story
A little back story first. If you didn't know I married my husband Mike, 14 years ago. I became an instant stepmom to two sweet little boys who were 3 and 5 at the time. (They are now 21 and 18 which I can hardly believe!) When I married him he already owned this beautiful home and we decided to stay in it for the boys . So I was able to move right in. This blog so far has been a wonderful way to document how we have worked together to turn this builder grade home into one full of character and charm.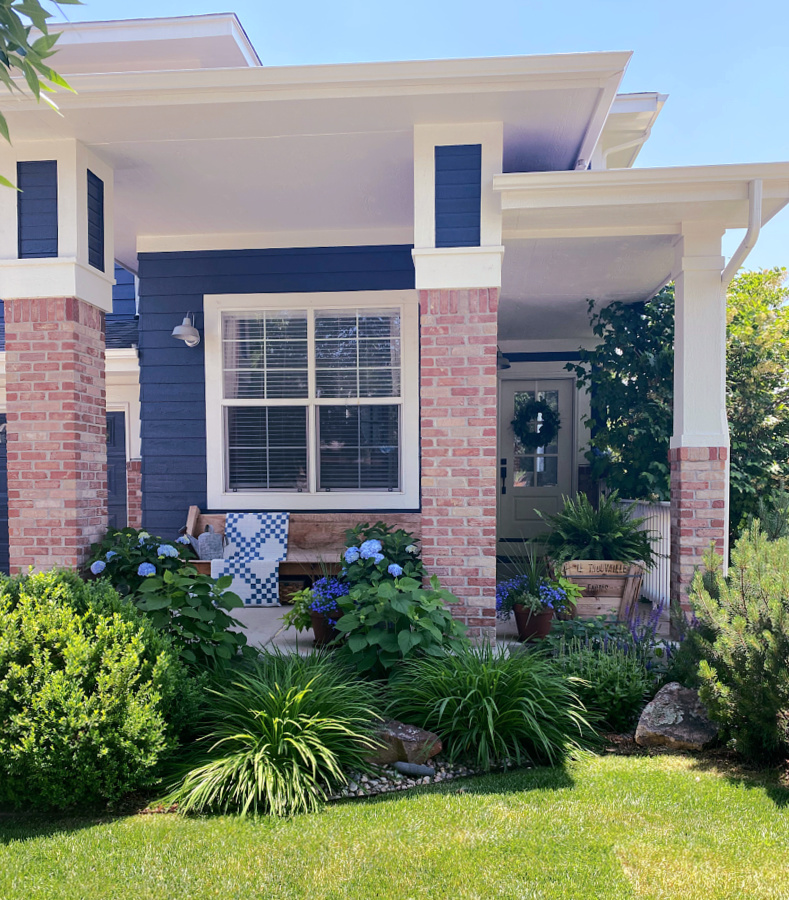 But deep down inside I have always longed to buy a house of my own with my husband. Mike and I have always talked about it and dreamed about picking out a house together but the timing was never right. Yes we looked here and there but nothing ever felt right.
The girls came along and we became a family of 6. We finished our basement and made it work in this home! We actually have been working hard to pay off this home and planned to move to a sweet little beach cottage once all the kids were gone. Years down the road!
God Had Plans
But God had other plans!
One night while my 12 year old Grace and I were laying in bed we were peeking at our local real estate page and up popped this gorgeous home! I mean… the first picture captured me instantly. It was of the front door! As we scrolled through the pictures together oohing and ahhing I quickly knew that this house was special. The good news was that it was listed as "coming soon", which as I'm sure you know is a good thing in this crazy market, meaning there was still time. Mike was already asleep but I shook him a bit and mentioned it to him and how I thought it was amazing. He doesn't really remember that part of course. Ha!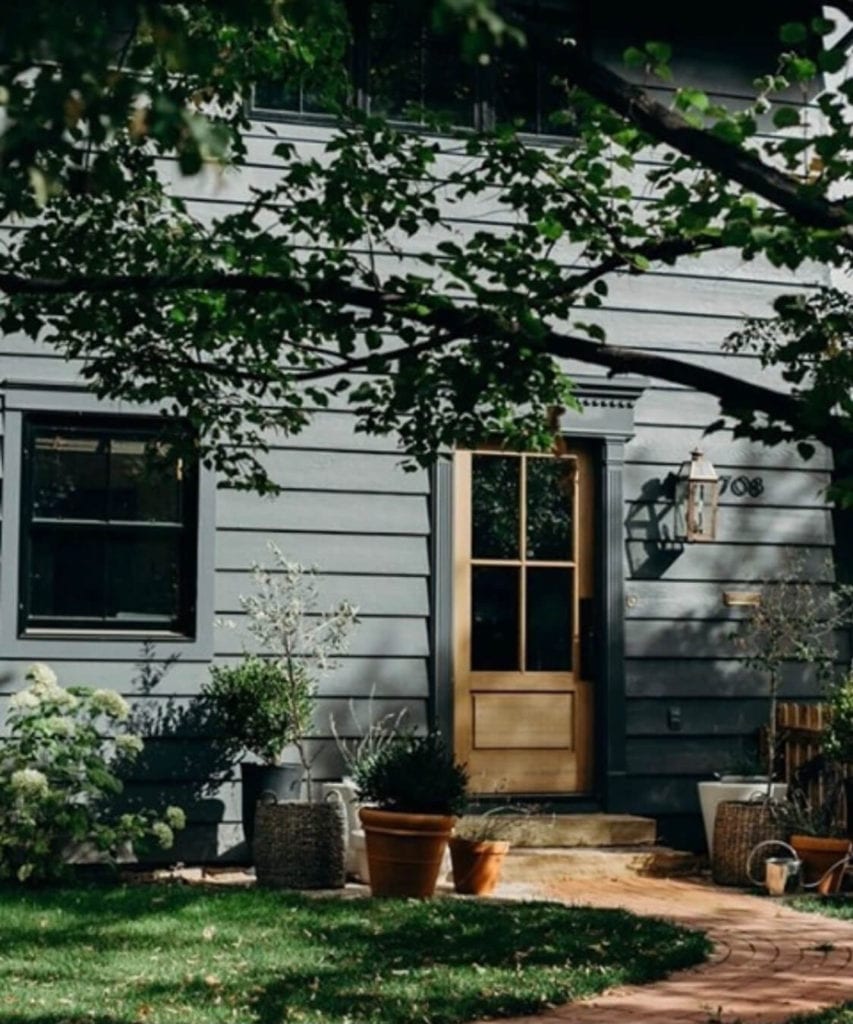 I literally couldn't get it out of my head. So the next morning I brought it back up to him as we were having our coffee together in the backyard. He took a look at the pictures and liked them and was intrigued! ( insert fist pump) I was so excited that he was actually interested. We called our good friend and realtor, Matt and asked him about the possibility of looking at the house. This was huge for us…we never go look at houses! But you guys, the pictures were just so incredibly beautiful and I couldn't shake this feeling in my heart taht we needed to see it.
In all honestly I thought once we saw it in person we wouldn't like it. We prayed about it and asked our families to pray as well. And as you know, we LOVED it! And as you will read, God had his hand in it the entire time. ( I will share more details soon)
Looking At The House
Mike and I looked at it last Friday afternoon and then we took the kids back to the open house on Saturday. They loved it too! We chatted with the owners, who redid the entire home and were listing it as well, and really liked them! They just happened to have had an HGTV pilot show. Be still my heart! They own Forge and Bow here in town and are well know for their beautiful work on homes. We put an offer in and prayed some more. We heard back Sunday evening that they had accepted our offer. We were shocked…and some other neat things happened that I will share soon. All I can say is God is so good!!
What's Next
So obviously this has been a quick and unplanned adventure. This process isn't complete yet. We are praying this goes through and trusting God through this crazy fast process. Now we are getting our house ready to sell. I have so many emotions right now and most of them revolve around leaving our amazing neighbors and friends.
So thankful to have my mom here helping us as she is a selling and moving pro and I have never done this! We are trusting God and praying our house sells. So if you are local and know someone looking to buy I can put you in contact with our real estate agent. And if you are a praying person we would love your prayers!
Stay tuned to see what happens because I have so much more to share about how God has had his hand in this from day one. I always share first with my blog subscribers to make sure to subscribe to get the latest updates!
UPDATE
We sold our house!!!! Read all about it HERE.
XOXO,
Kelly