Decorative Pedestal Bowls for Centerpieces
Lately I have been seeing footed bowls everywhere I shop and I just love that they have so many uses around the home. One of those being for flower arrangements! In case you are loving these too I am sharing a variety of decorative pedestal bowls for centerpieces that are both functional and fun!
*As an Amazon Associate, I earn from qualifying purchases. This post contains other affiliate links too for your convenience. Click here to read my full disclosure policy.
Using Footed Bowls for Floral Arrangements
It's no secret that I LOVE flowers and creating floral arrangements. I especially love ones that I can create using flowers from our garden and ones are that are simple. One of my all time flower arrangements was this one that I made in a basket.
I can't wait to make one in a pedestal bowl next!
Below are some inspiration pictures I found over on Pinterest! You could have a bowl for each season and no flower or plant is off limits.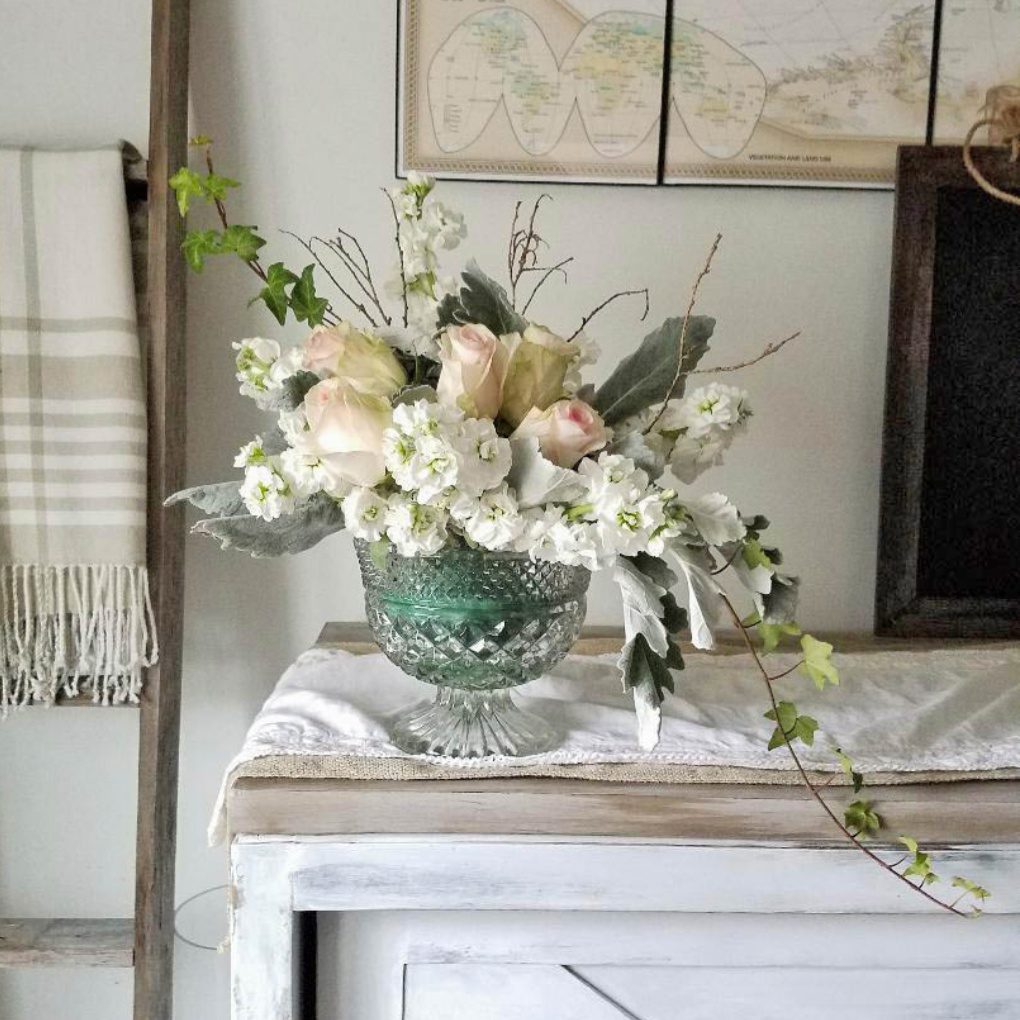 Decorative Pedestal Bowls For Centerpieces
Below I have curated 9 very unique and beautiful pedestal bowls for all decor styles. Each one perfect for creating a centerpiece for every occasion. Which one would you pick?
It was hard to pick just one, but I ordered #7 from Amazon and I will let you know what I think when it arrives.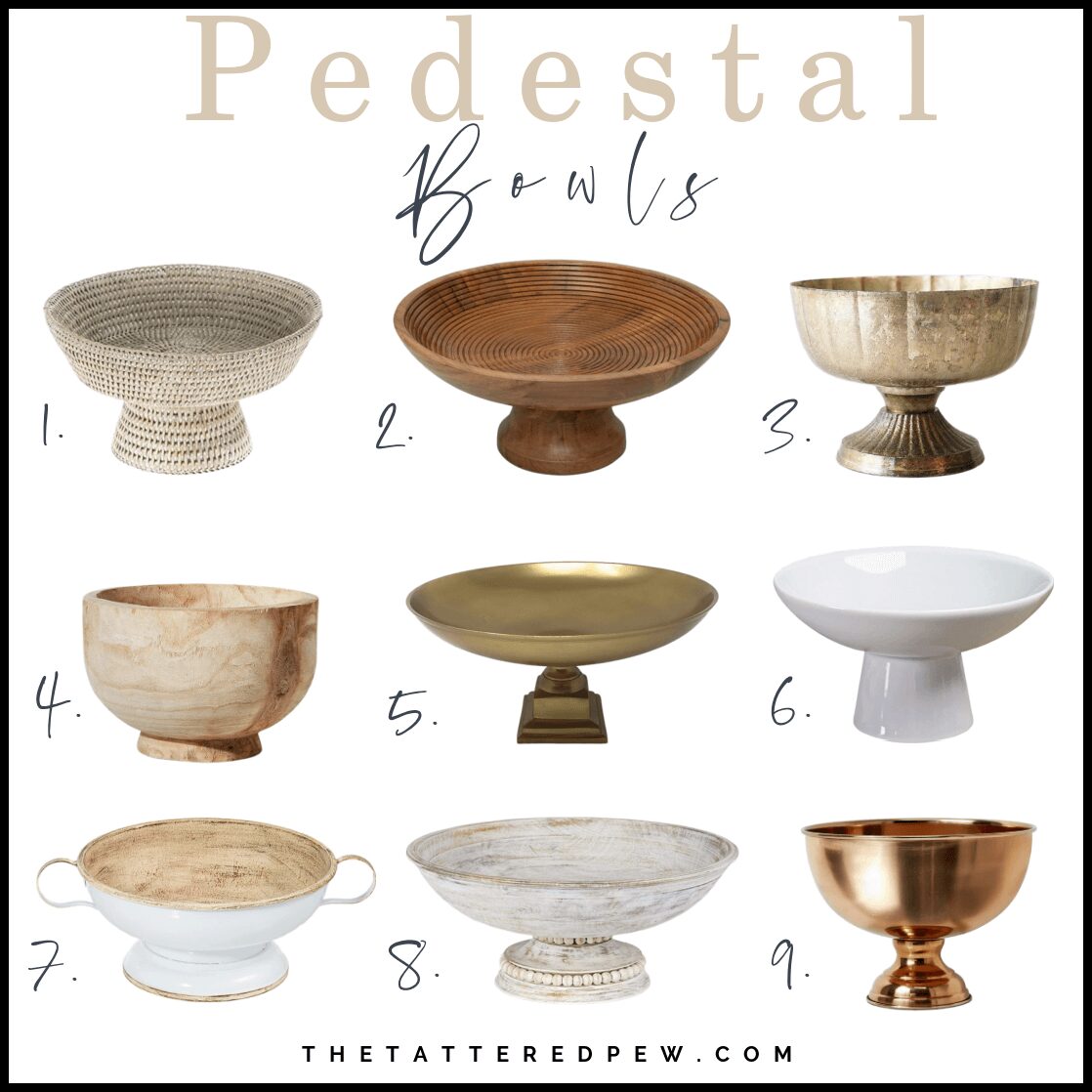 SOURCES: 1. // 2. // 3. // 4. // 5. // 6. // 7. // 8. // 9.
Shop other Pedestal or Footed Bowls
To shop the bowls pictured below simply click on each picture!

Decorative Pedestal Bowls for Centerpieces
So have I convinced you yet that you need one of these in your life? If so which one caught your eye? Next week I plan to put together a few simple flower arrangements in the bowl I get and possibly a few others. You can't go wrong with flowers in my opinion!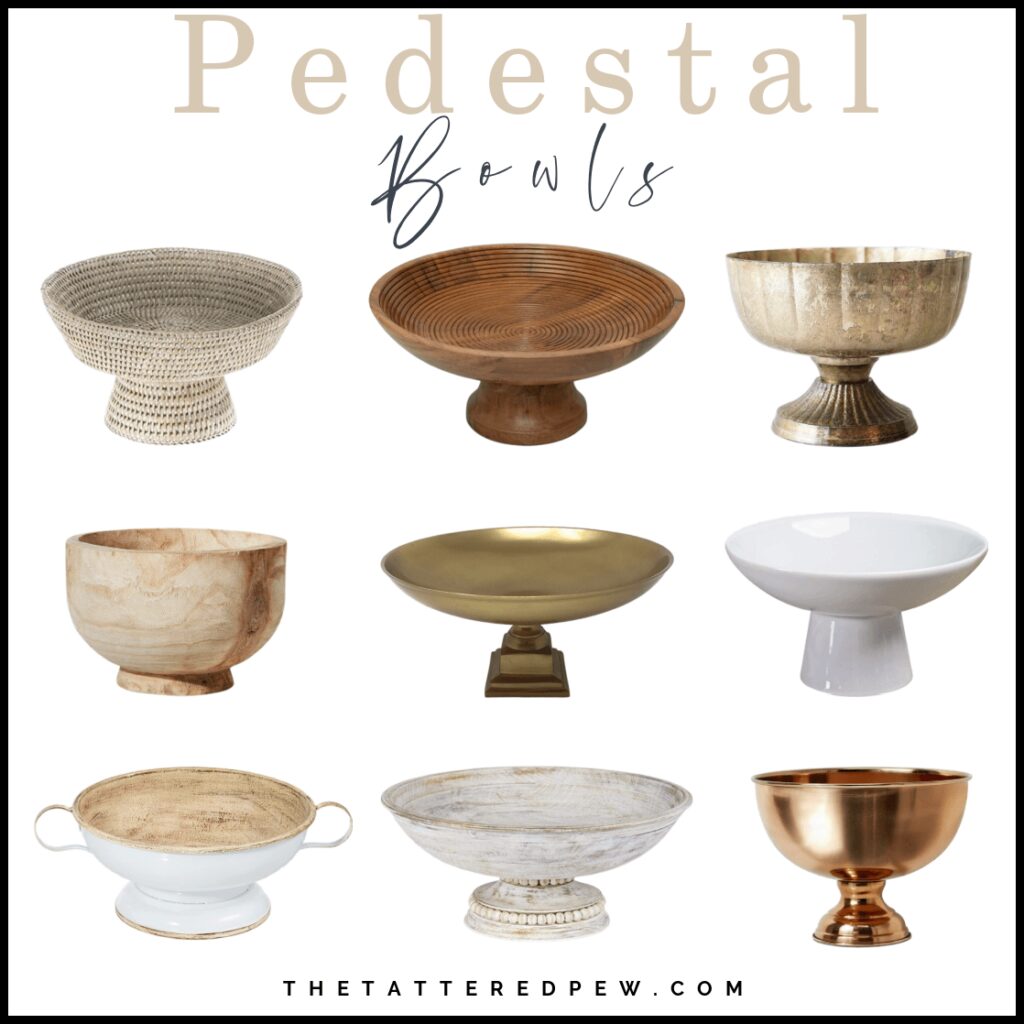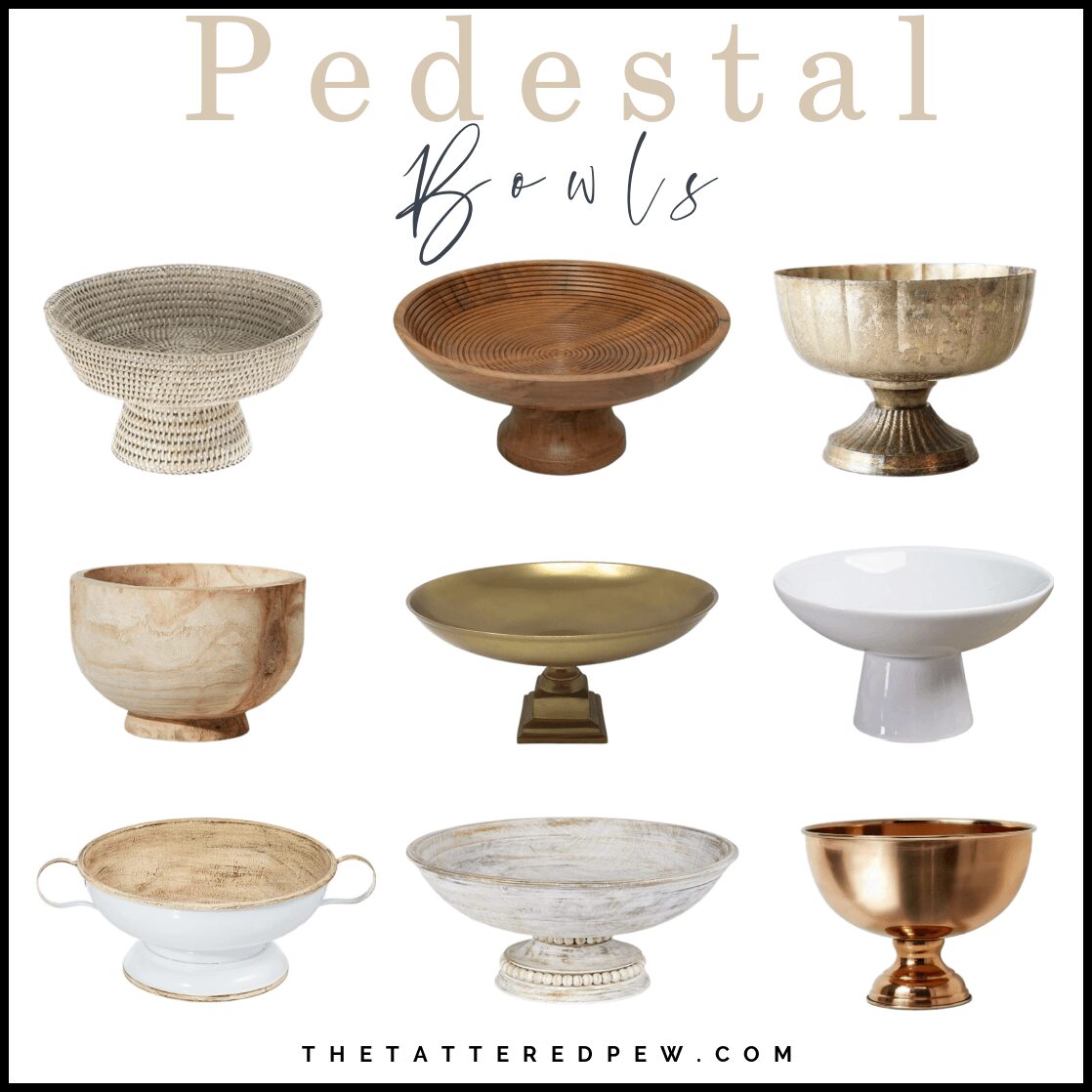 Thanks for stopping by today! Want to hang out some more? Let's be friends over on Instagram, Facebook and Pinterest too!
xoxo,
Kelly