The Best Hot Chocolate Recipe
One of my most favorite winter traditions is sipping my mom's amazing hot chocolate. Here in Colorado it has been freezing lately and my family has been so thankful for Mema's hot chocolate! Ever since my sister and I were little our mom has made the same delicious recipe. It is yummy, easy, a great gift and makes a ton… and I promise it's the best hot chocolate recipe!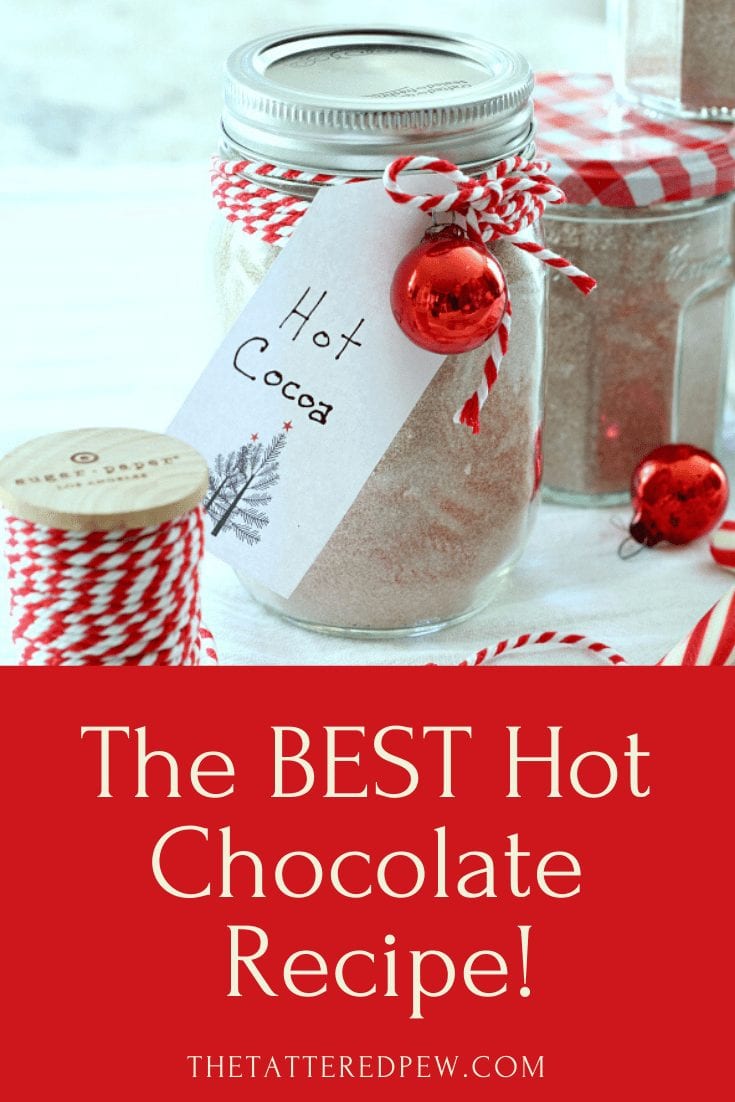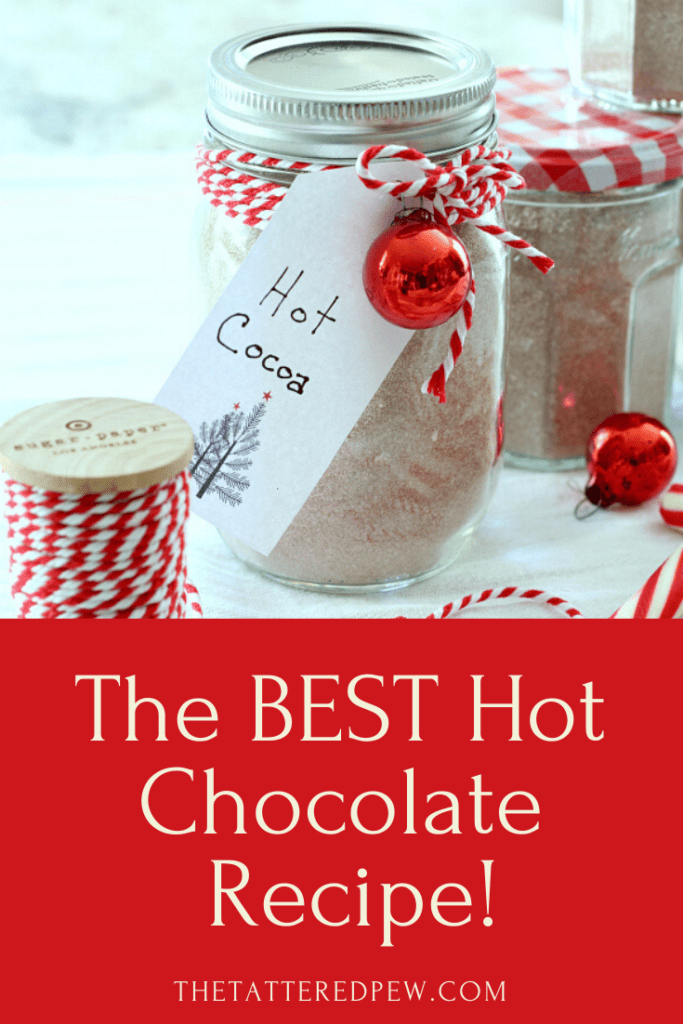 The Best Hot Chocolate Recipe
Here are the simple ingredients you will need!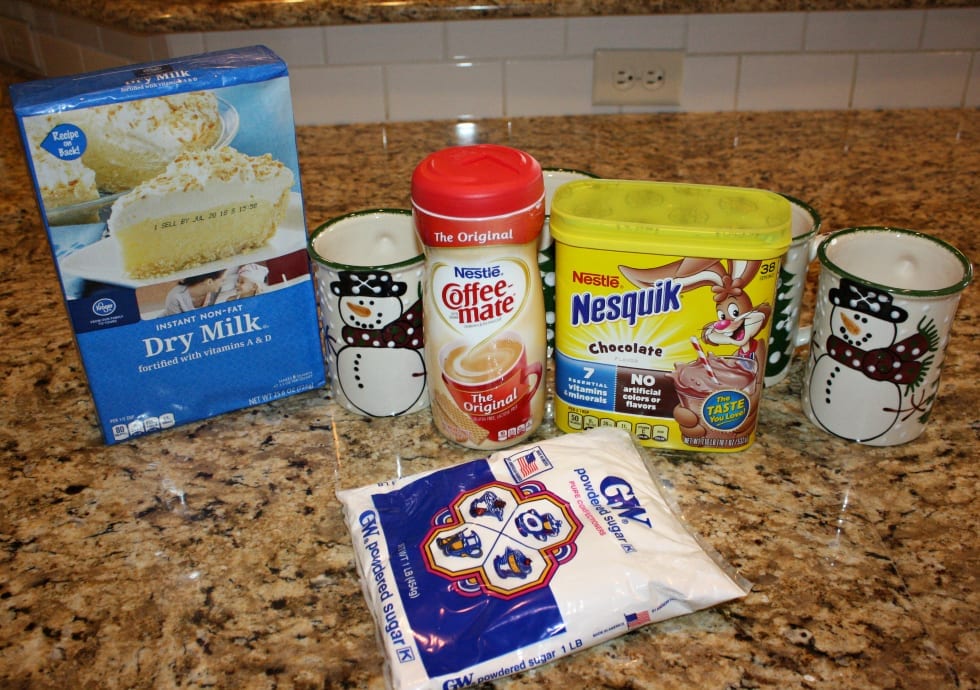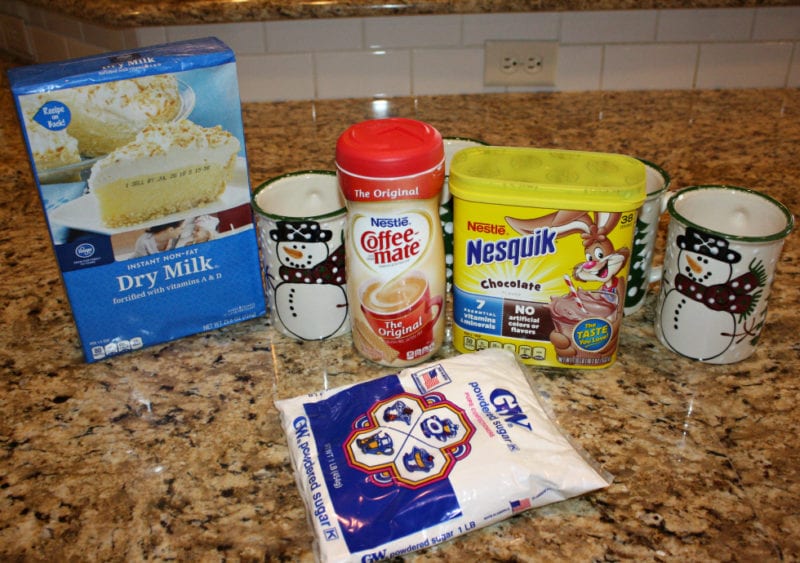 powdered sugar
Nestle's Nesquick
instant non-fat dry milk
coffeemate
large mixing bowl
Simply mix all of the ingredients together and add the mix to your container of choice. We keep ours in jars or an airtight container.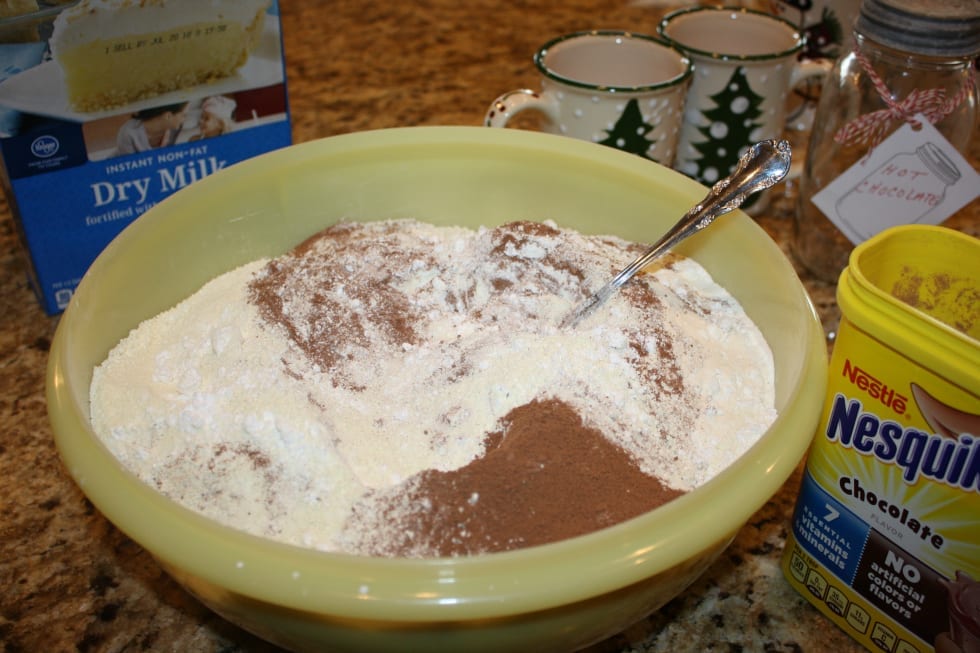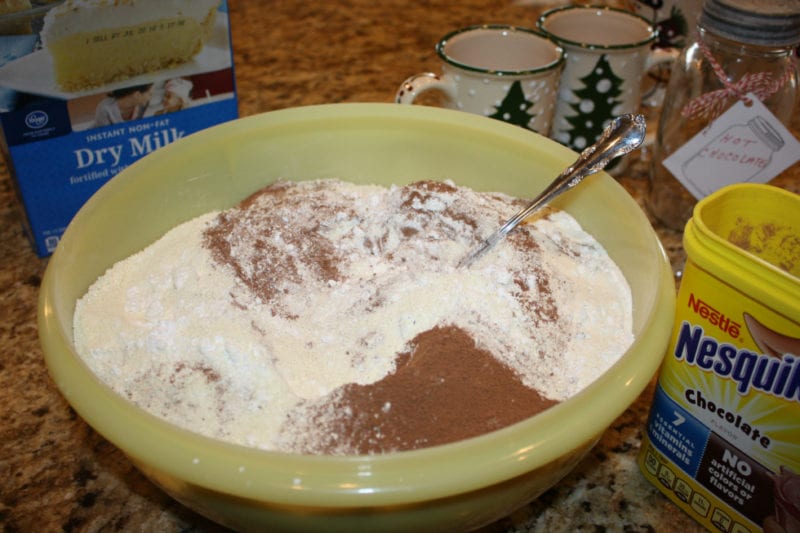 The yellow mixing bowl above hold 24 cups of this mix.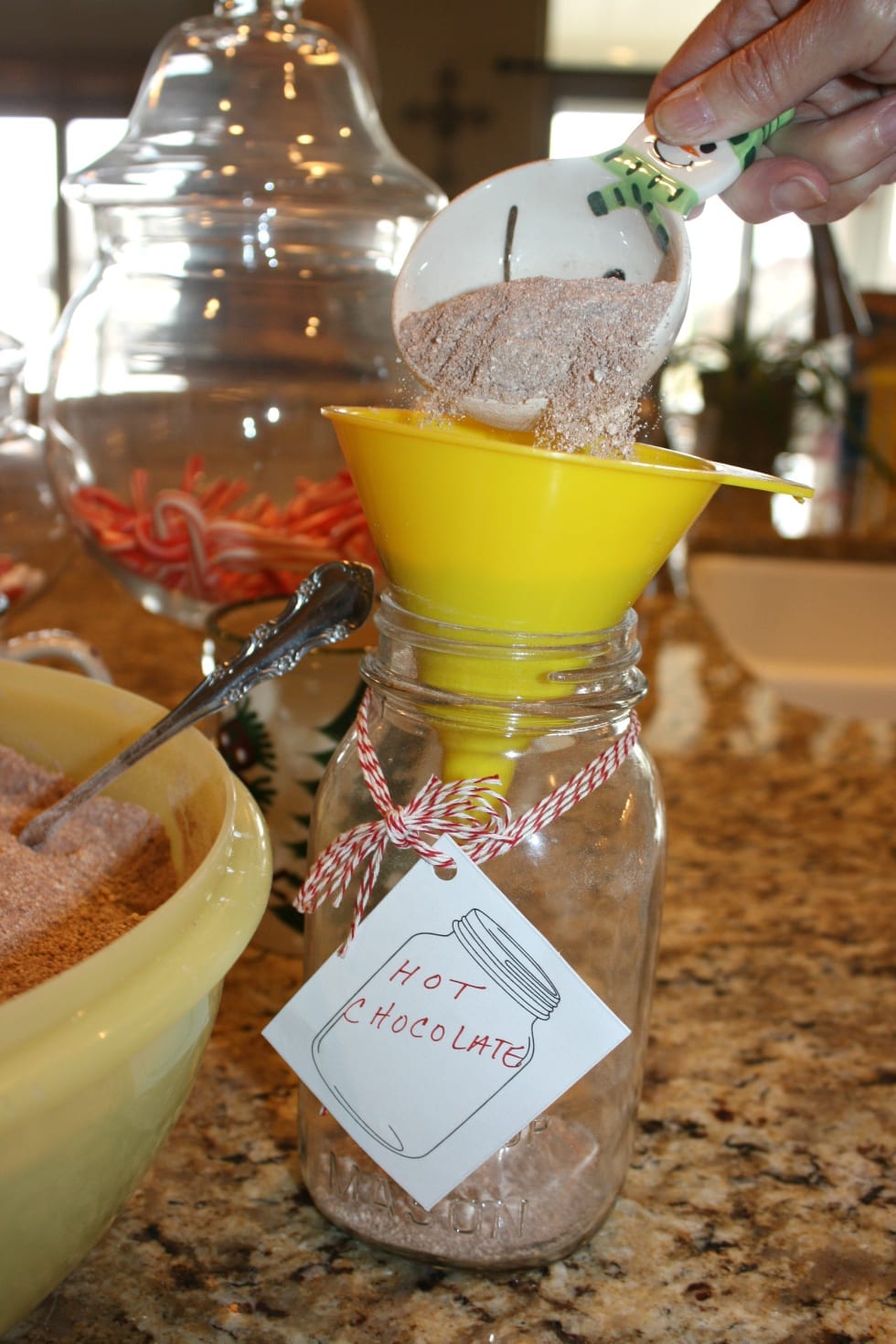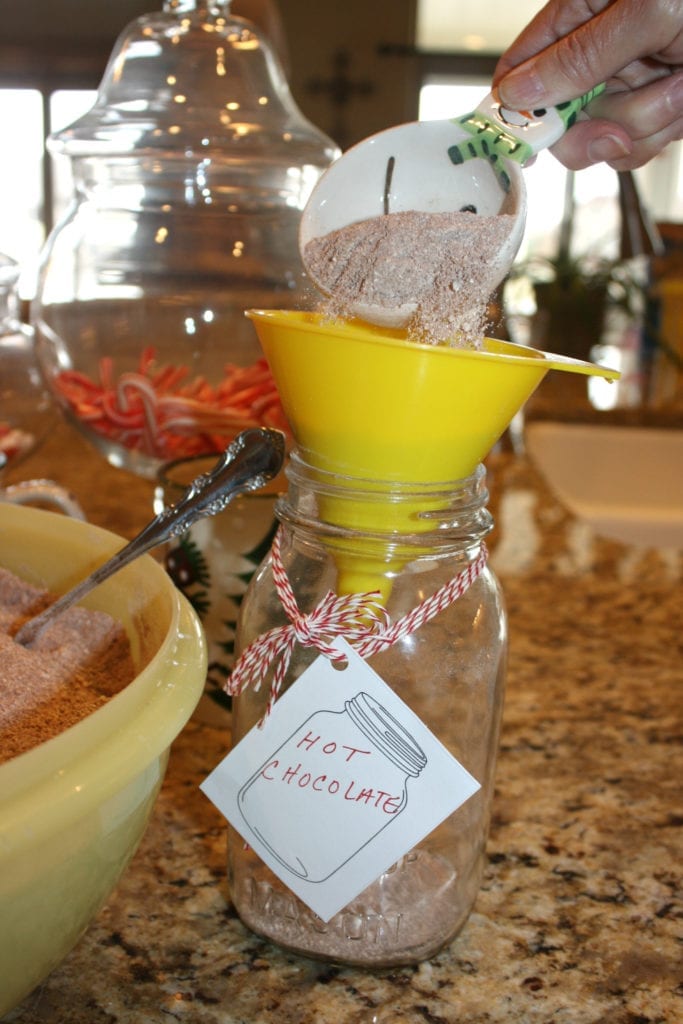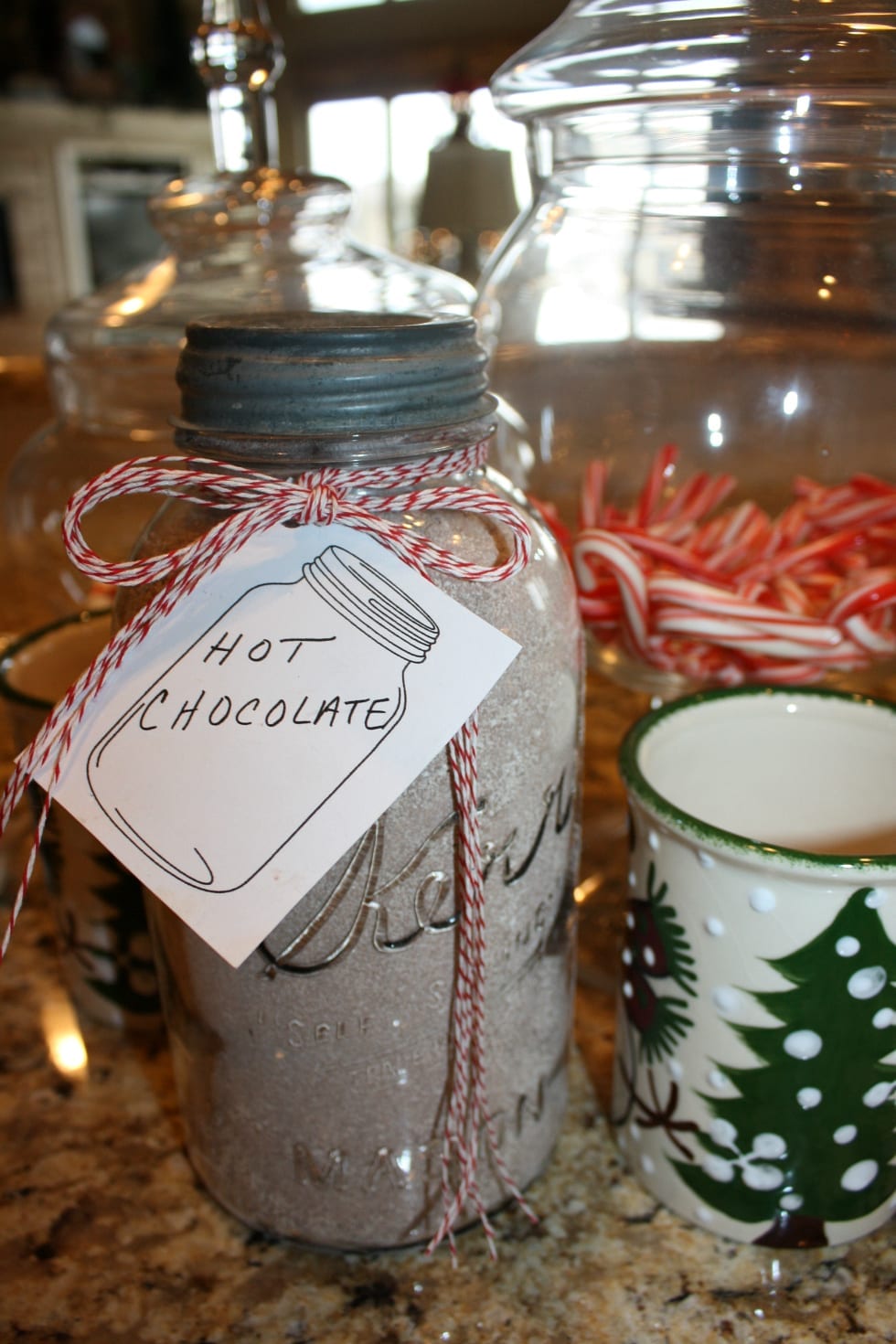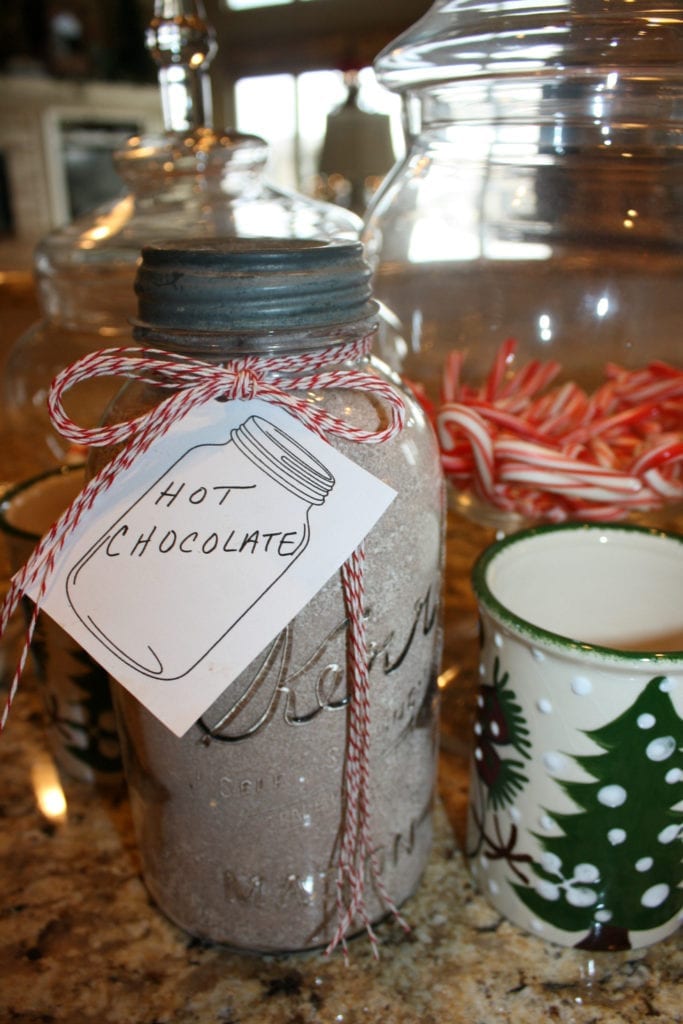 Here is the recipe!
Yield: 24 cups
Mema's Hot Chocolate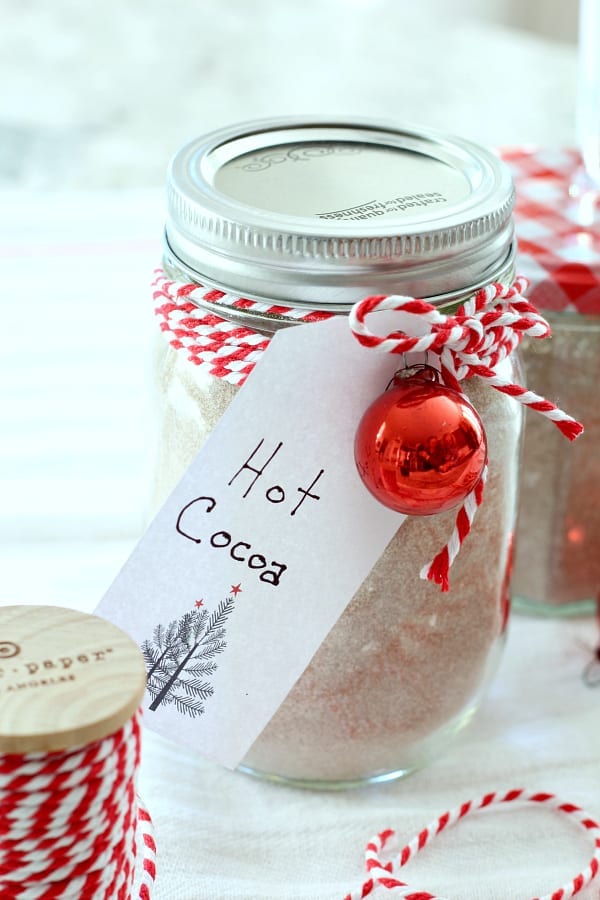 The best homemade hot chocolate recipe!
Ingredients
2 pound box Nestle's Nesquick
1 pound bag of powdered sugar
11 ounce jar of Original Coffeemate
8 quart box of powdered milk
Instructions
Mix all ingredients together and sift.
Store in jars or an air tight container.
Fill your mug 1/3 full of the hot chocolate mix and finish filling with hot water.
Stir and enjoy!
Notes
Add marshmallows or whipped cream with sprinkles of peppermint candy canes for added yumminess! A great mix for gifts!
Hot Chocolate Bar
This is my mom's hot chocolate bar in her kitchen! Its always stocked full and ready for us to enjoy!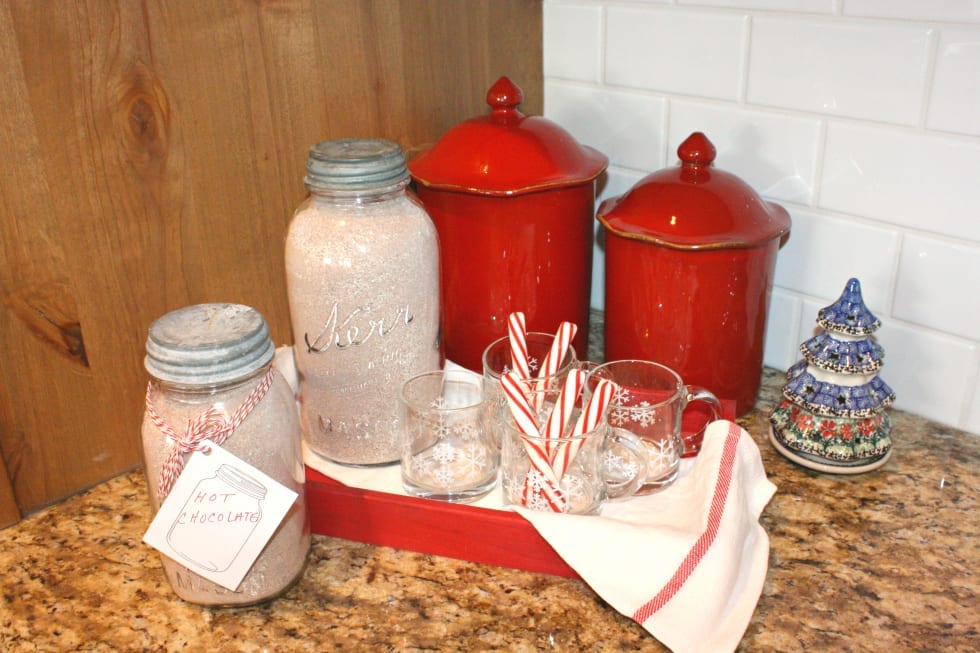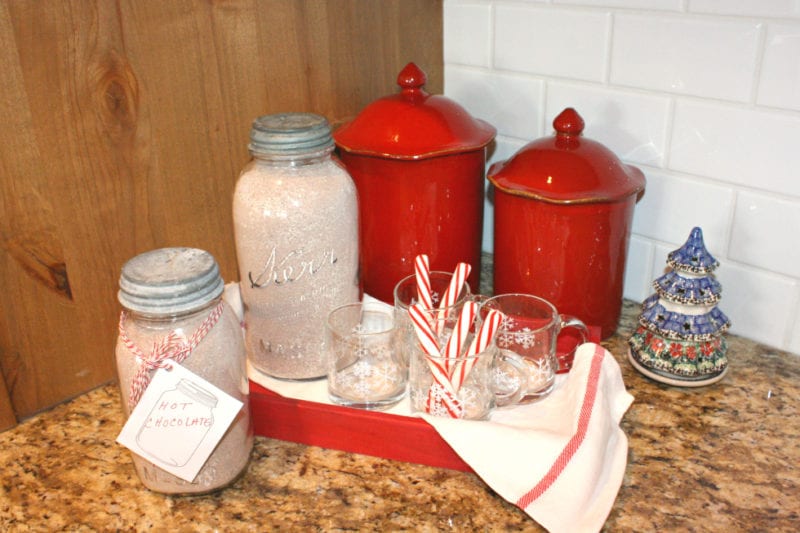 and I would love for you to come visit my hot cocoa bar! Here you can see how I packaged it up so cute for the perfect little Christmas DIY gifts!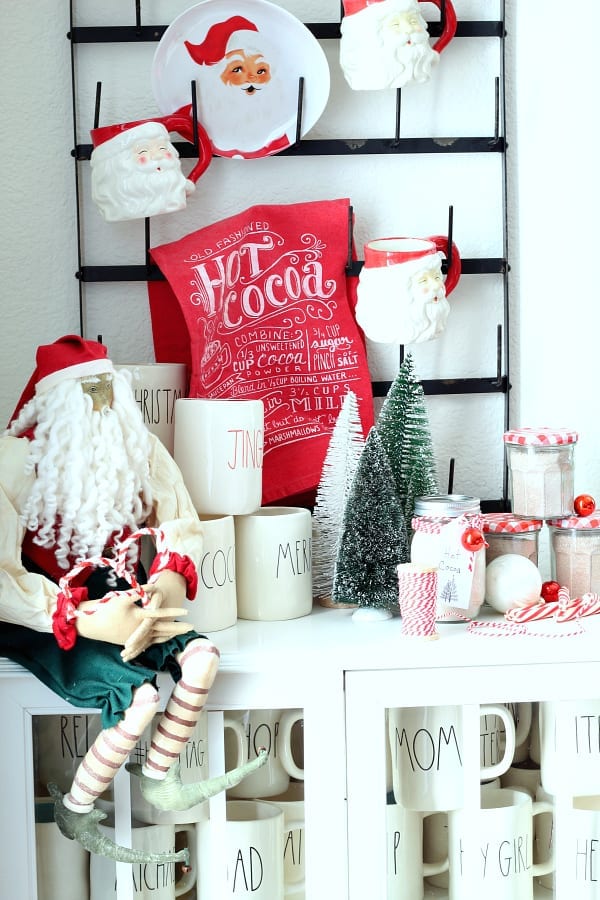 You can download my free Christmas tree printables here!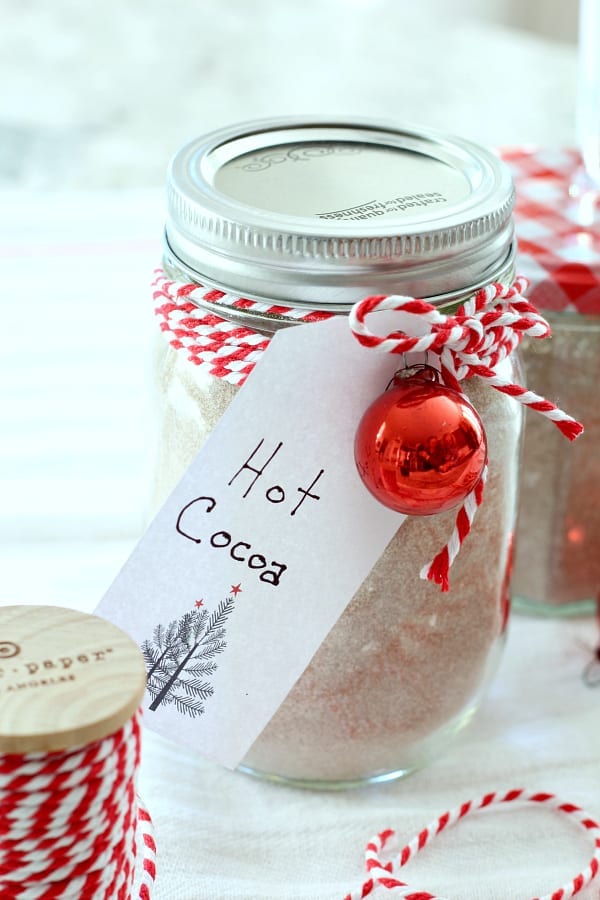 I hope you enjoy this recipe as much as we do! Stay warm my friends and Happy New Year!
xoxo,
Kelly