Monday Must Haves Mirrors
Welcome to this week's Monday Must Haves, where I share a collection of things that have caught my eye lately. Plus, each week I will be featuring a small shop for you to check out. Nothing is off limits!
This week is all about the mirrors!
*As an Amazon Associate, I earn from qualifying purchases. This post contains other affiliate links too for your convenience. Click here to read my full disclosure policy.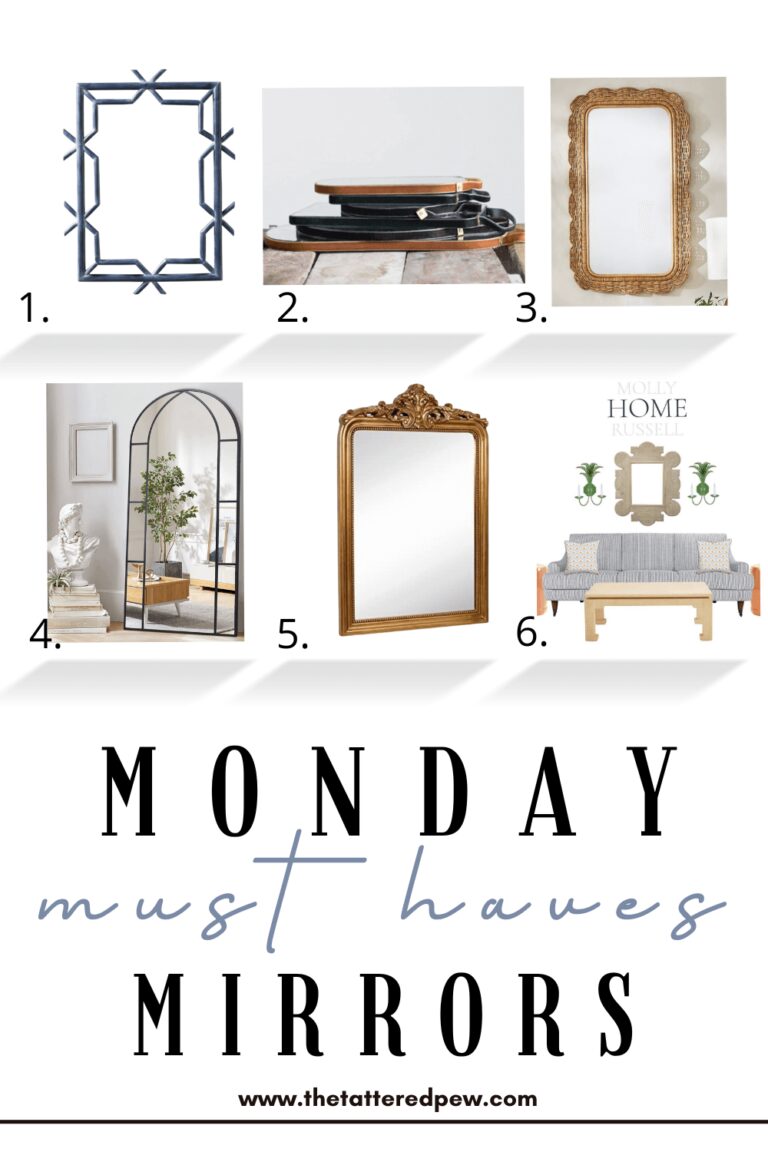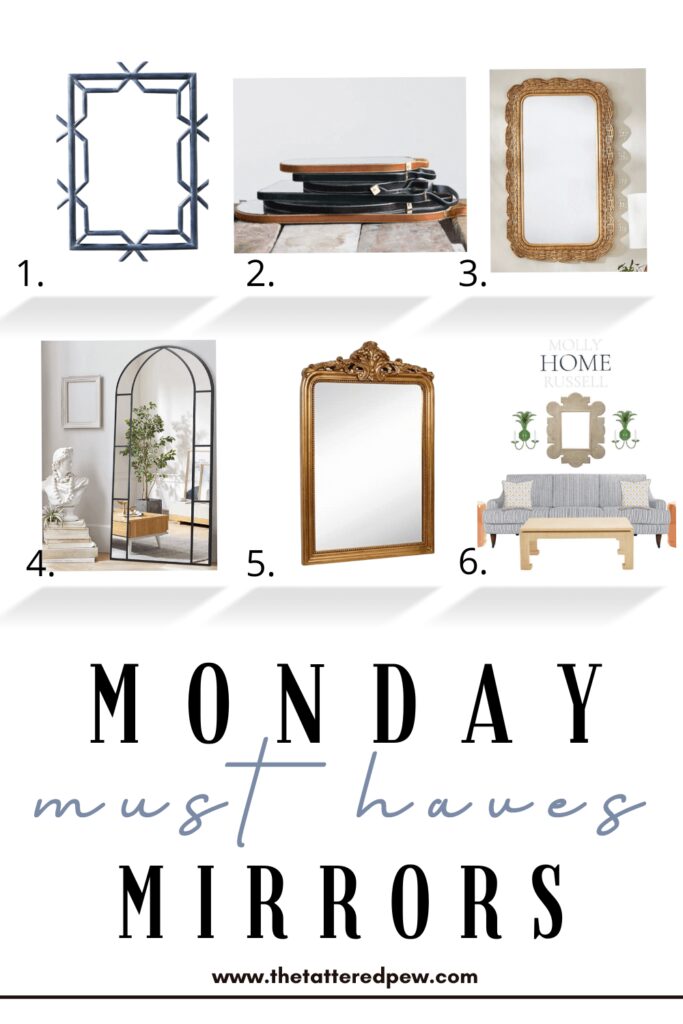 1 // 2 // 3 // 4 // 5 // 6
Monday Must Haves Mirrors
Ok, this first stand out from the crowd mirror is from Serena & Lily! The Lanai Rattan mirror comes in both blue and a natural color as well. This mirror is currently on sale but it is still an investment piece. I have had my eye on this beauty for awhile. She would be lovely in so many places, a bathroom, a dining room wall or even an entry or mantel! This is not only a mirror but a piece of artwork as well!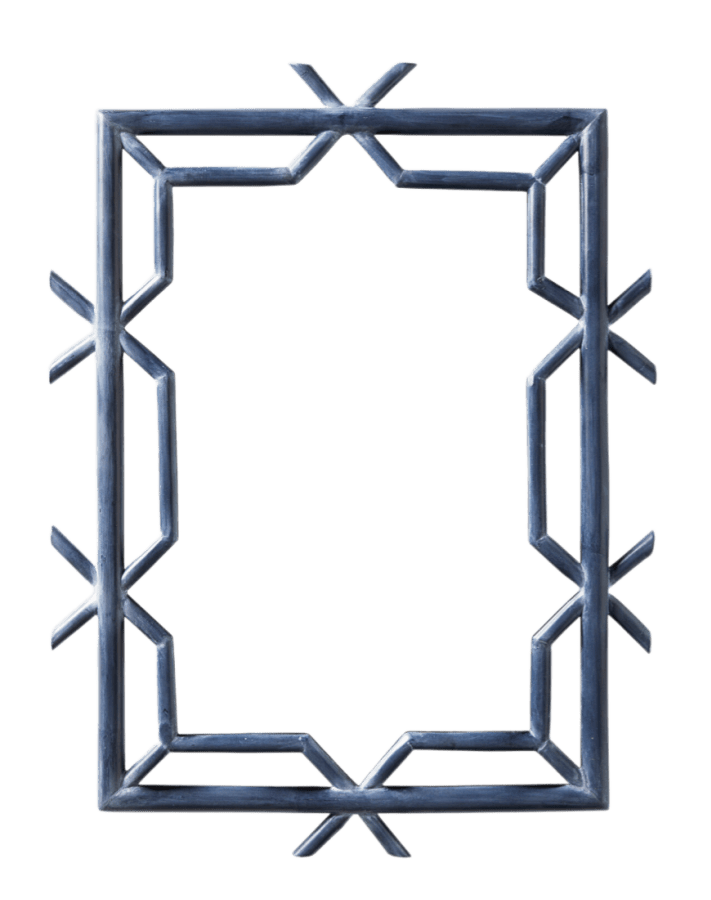 2. This set of 6 velvet edged mirrors are from one of my favorite shops, Creative Co-op! I am constantly looking through their shop over on Amazon and one day came across this beautiful set of mirrors. I did buy them and love them! They are so petite and make a lovely grouping for a wall. I am still deciding if I want them above the pew in our entry, next to Mike's side of the bed or in our mudroom. I will keep you updated on where they land!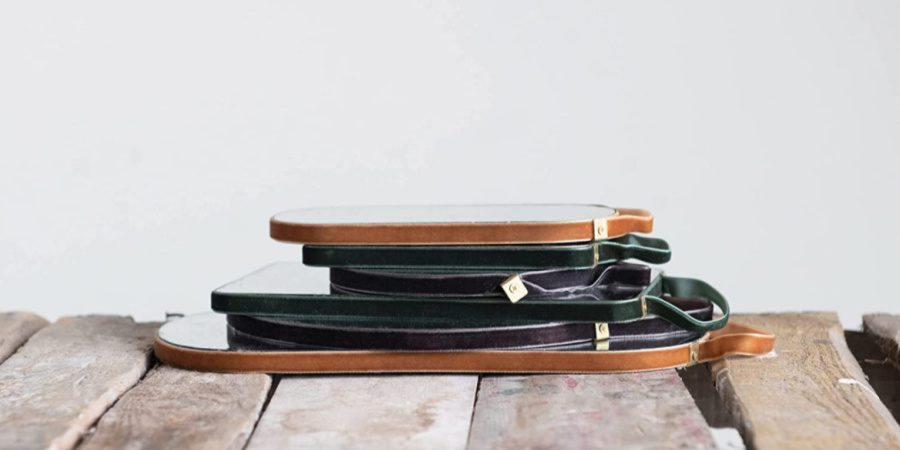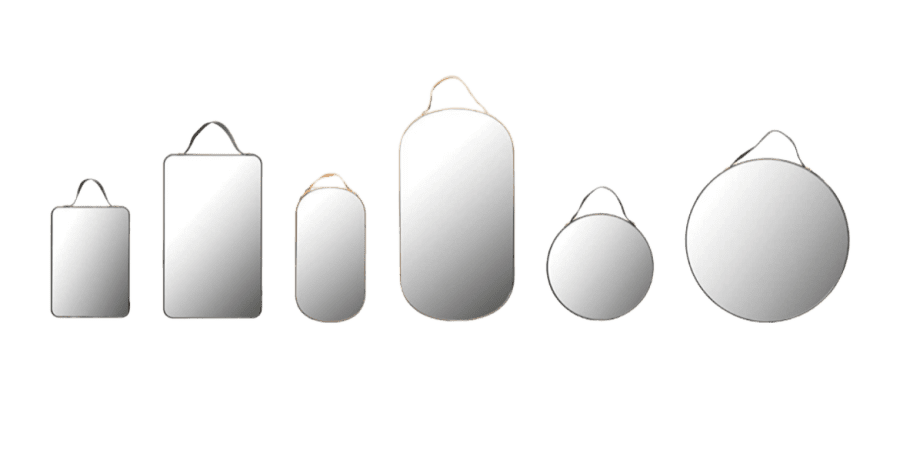 3. Anthropologie is quickly becoming one of my favorite shops to find unique and beautiful home decor. And this Sutton mirror fits the bill. I'm in love with the scalloped rattan edges and how it can be displayed both horizontally or vertically. It is currently on backorder but only until mid-March. Where would you put this mirror? I have my eye on it for beside our bed!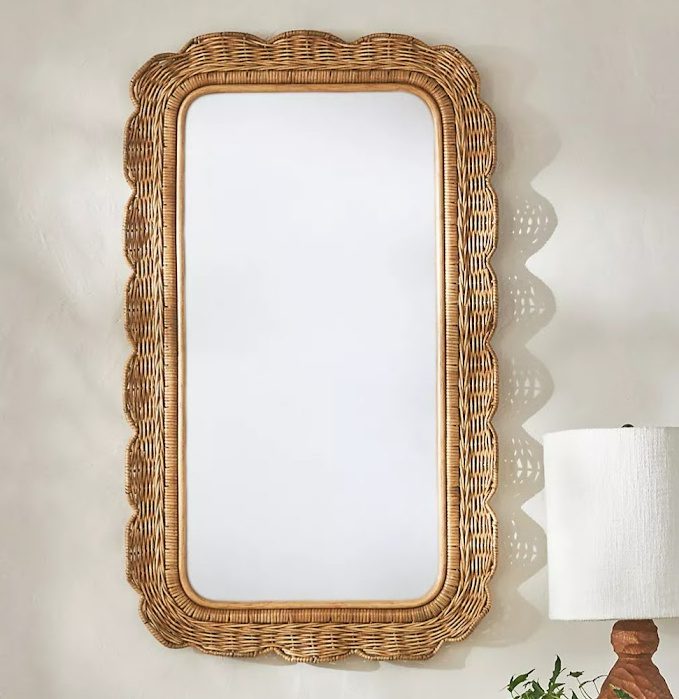 4. There is something so enchanting about a large mirror that you can lean on a wall and have be the focal point of a room. This large black full length window mirror instantly made my Monday Must Have list for so many reasons! First, I love that it opens up a room and brings more light to any space and second, I love how it is more like art than a mirror. Truly a beautiful addition to any home or any style.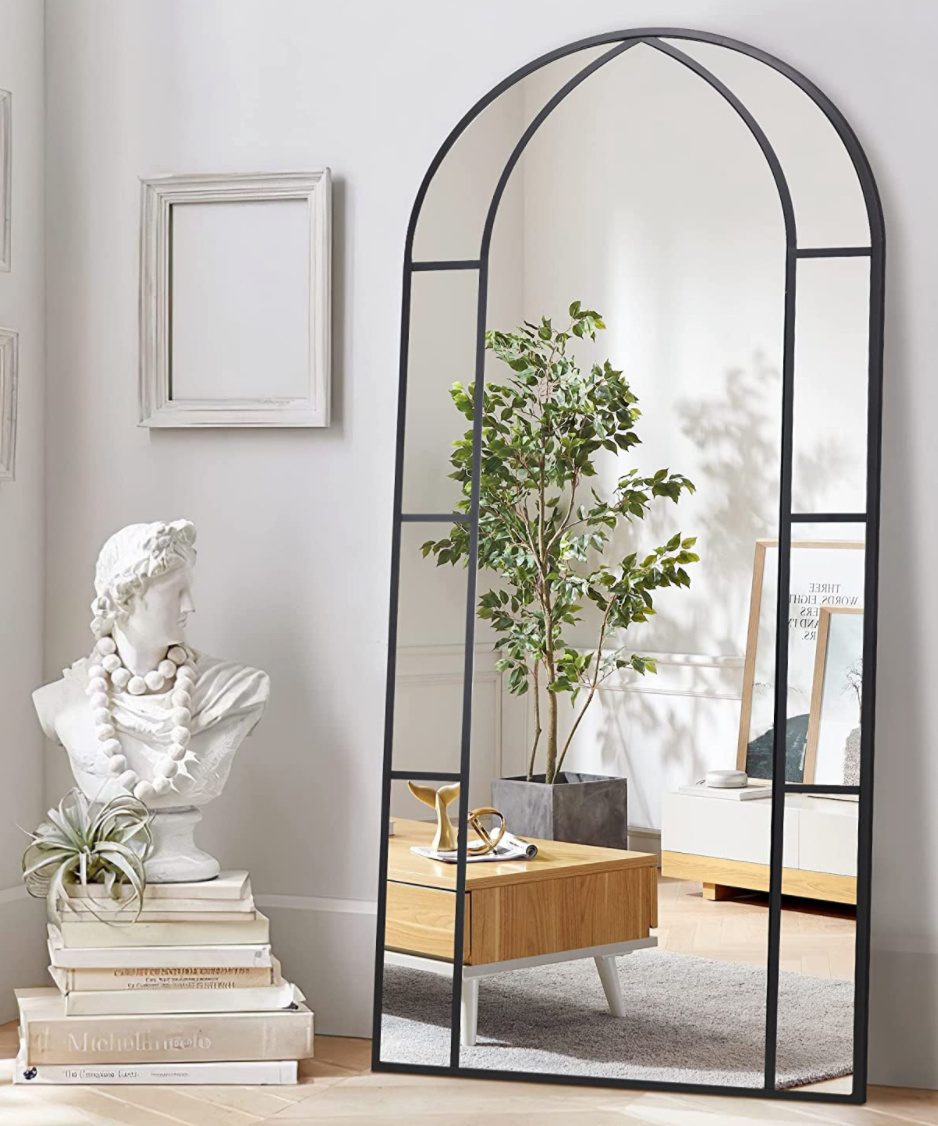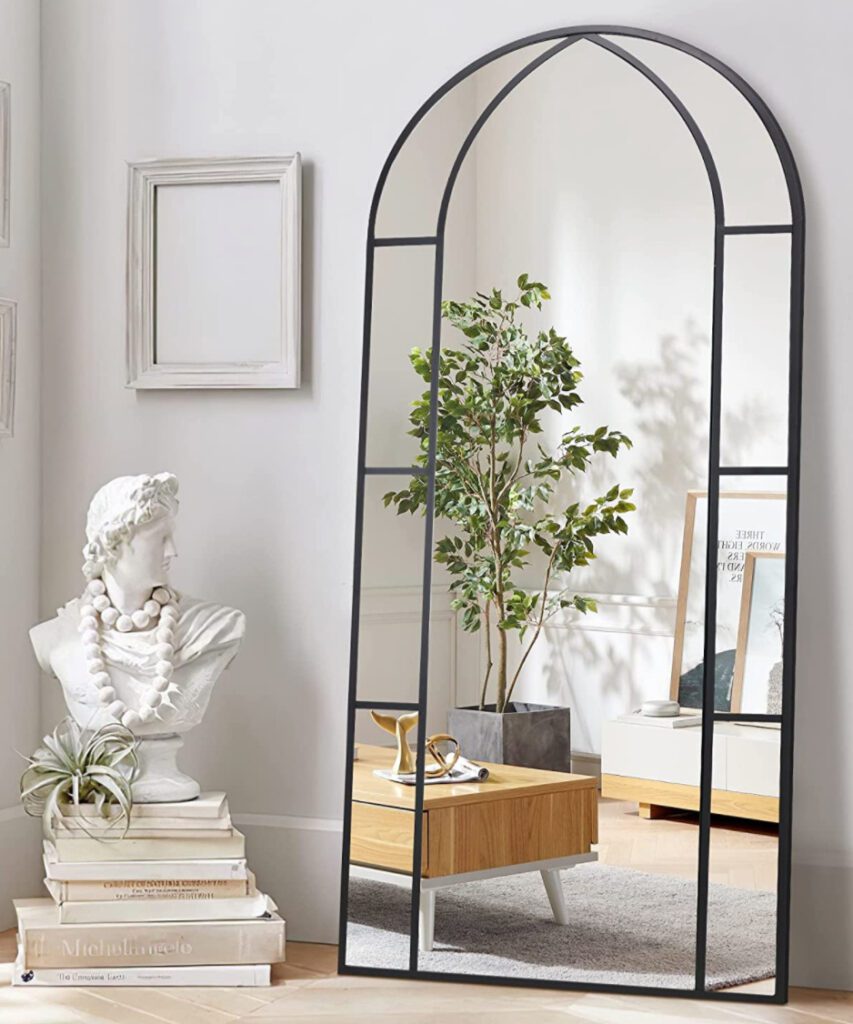 5. The moment I saw this vintage gold mirror I was already picturing it transforming our home into a French chalet! It is such a classic looking mirror that would dress up any space. This mirror actually went viral over on Instagram with several influencers displaying it in their homes. My favorite was seeing it styled in a bathroom! It takes any space up a notch. Plus it is affordable for it's size. It may not be everyone's style but I sure do love it!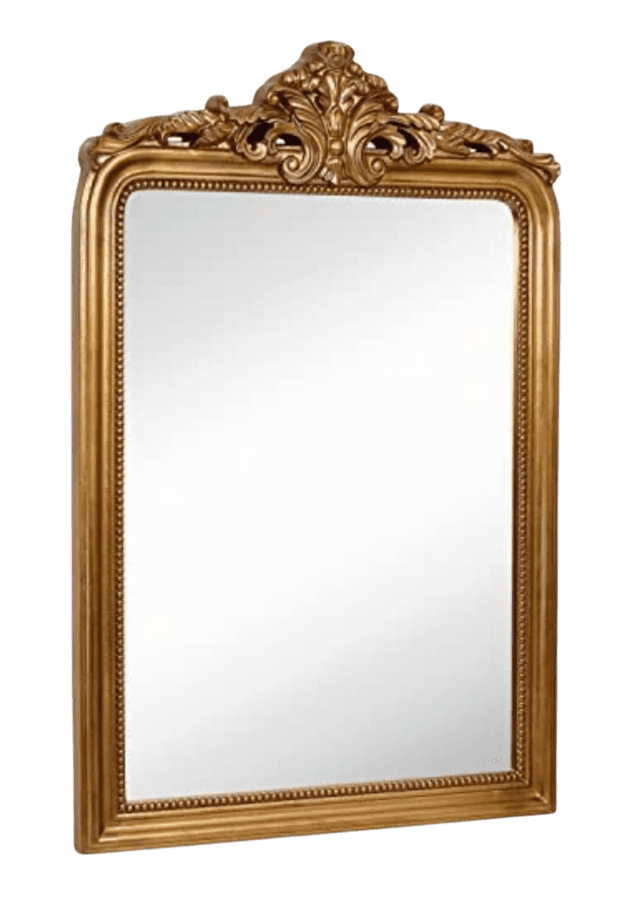 6. SMALL SHOP SPOTLIGHT: This week I want to share small business owner, Molly of Molly Rusell Home! I first met Molly over on Instagram where I instantly fell in love with her fun, fresh and colorful style. We bonded over style and our children. She has a heart of gold and I love sharing my favorites small shops with you all. Her shop is full of gorgeous home decor, original art work and more. You will have so much fun browsing through her online shop.
But there is more!! Molly is also offering something very special for a limited time! For $100 you can work with Molly for room design and sourcing. She covers everything from paint colors to art and helps with sourcing. She has limited spots available so jump on this amazing opportunity now!
Monday Must Haves Mirrors
Hopefully you found some lovely mirrors for your liking! I have a bunch more along with some fun art pieces linked on my Amazon storefront. You can see them all here!
You can see all previous Monday Must Haves here!
I'd love to have you hang out with me some more! Feel free to follow along with me on any of the platforms linked below.
LTK | Facebook | Instagram | Pinterest | Amazon
xoxo,
Kelly