Welcome to this week's Monday Must Haves, where I share a collection of things that have caught my eye lately! Everything from home to beauty to clothing. Plus, each week I will be featuring a small shop for you to check out. Nothing is off limits!
*As an Amazon Associate, I earn from qualifying purchases. This post contains other affiliate links too for your convenience. Click here to read my full disclosure policy.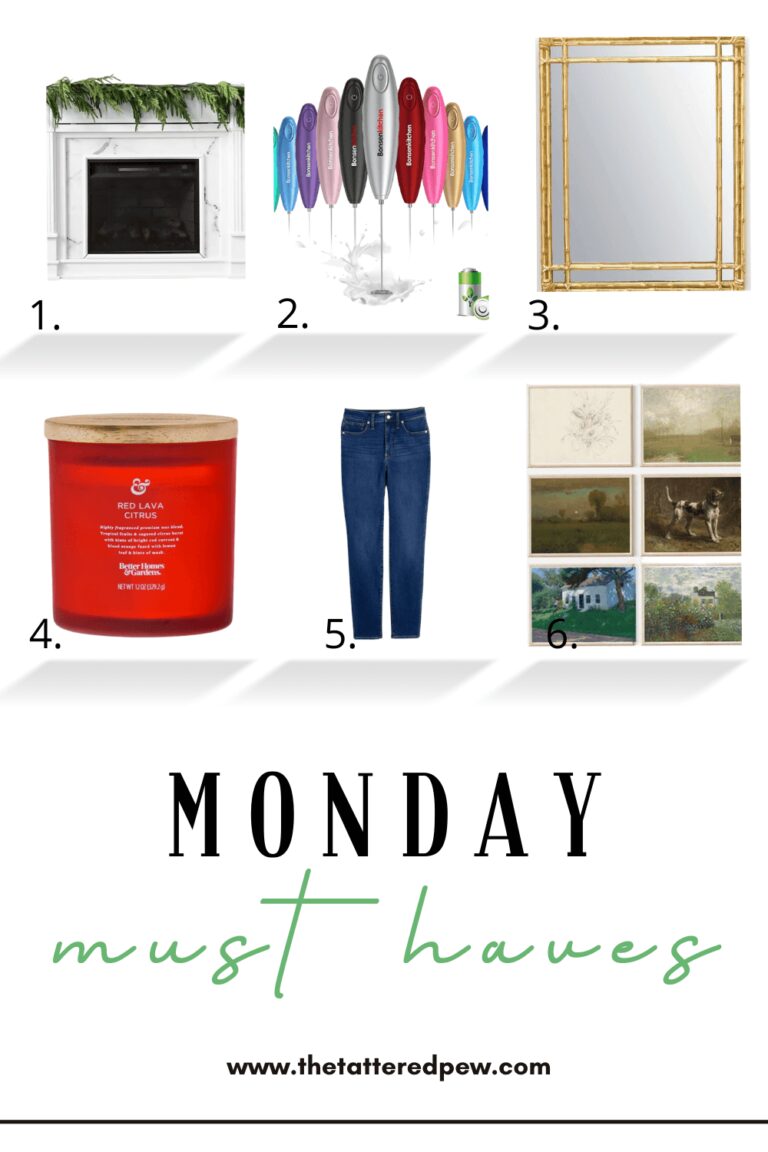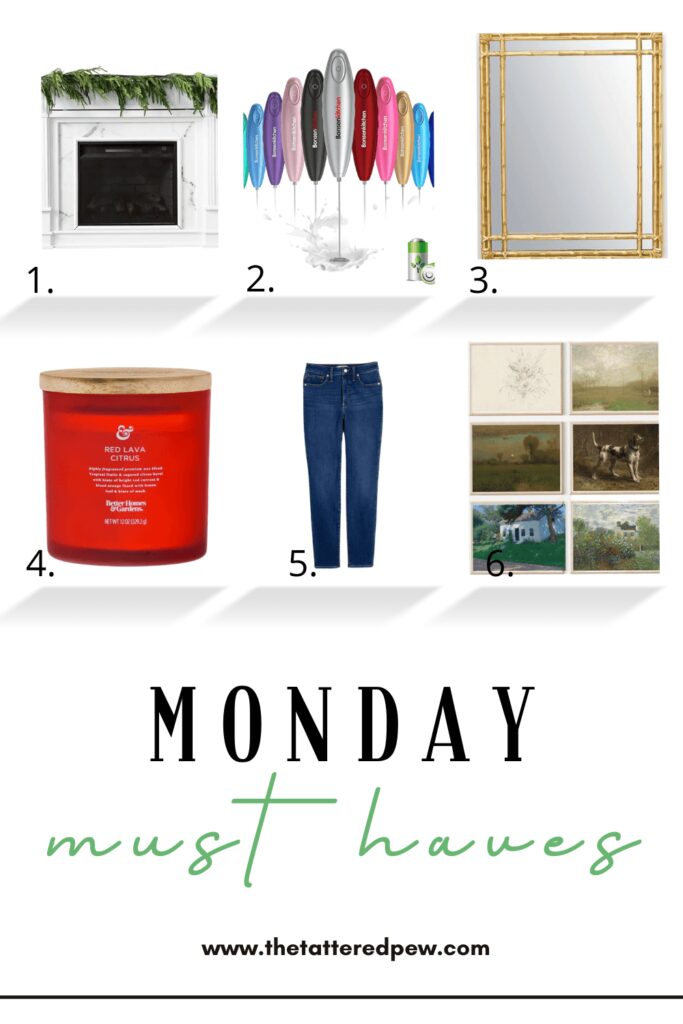 1 // 2 // 3 // 4 // 5 // 6
Monday Must haves
Ok hear me out, I know this is a Christmas item but it sells out every year and I don't want you to miss out on it if you are in the market for some new garland. This is my all time favorite garland, the real touch Norfolk Pine garland. I have about 6 of them but could have 20. They are so realistic feeling and hang beautifully as well as bendable to fit a variety of spaces. I have used them on our mantel and stairs and even in our kitchen. The bonus is that they don't dry up and create a mess. You can see it in all of it's glory in last year's Christmas home tour here. I have linked the best price above but if it sells out you can also find it here and here as well!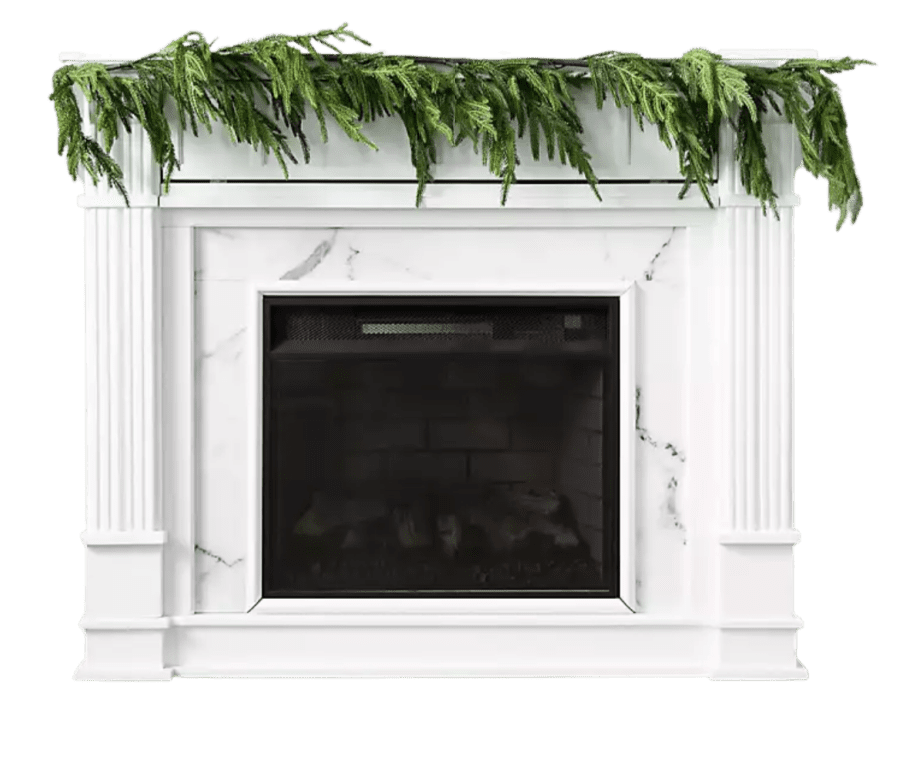 2. This mini handheld mixer or frother is seriously the best! We use this for mixing our coffee and Ultima mix into our water but it can be used for mixing other drinks or shakes too. But guess what! I also use it to mix up my paint. I know, weird right? It works so well and is battery operated. I have yet to change our batteries and we have had this fun kitchen gadget for two years now!!! It's really so handy and I am always thankful to have it around. A kitchen must have!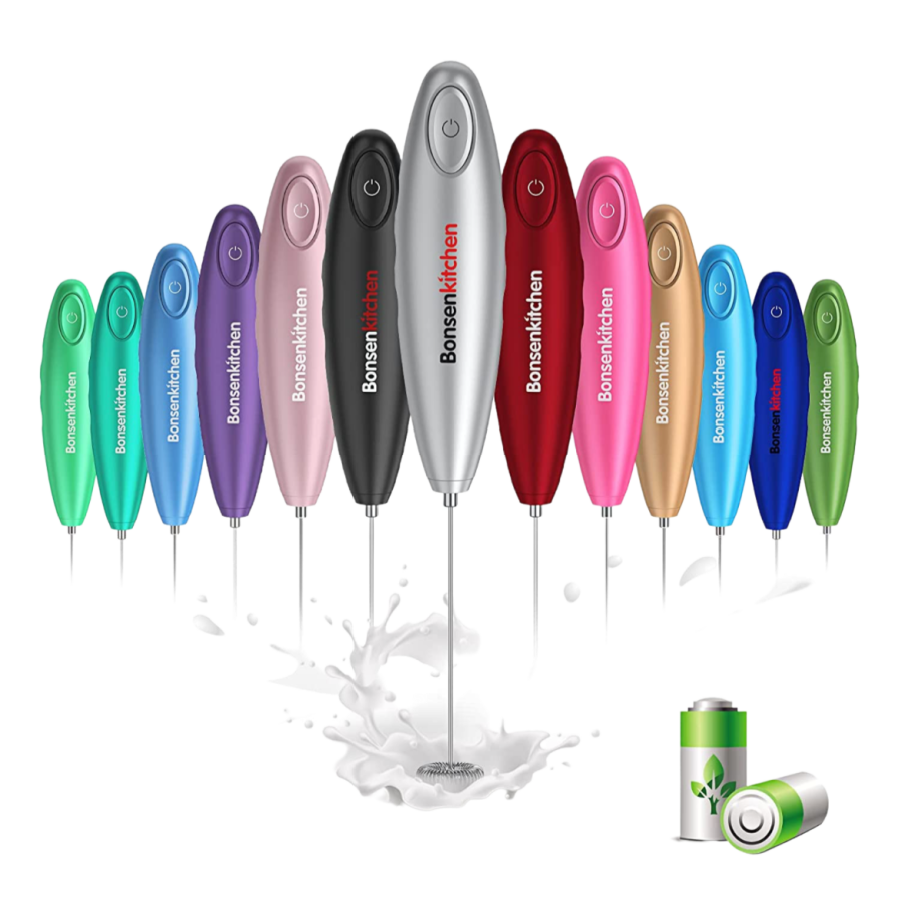 3. Isn't this gold bamboo mirror so pretty? I do not have this mirror yet but I really do want it! It has such a classic look that will never go out of style. A pretty mirror is always a great way to fill a space or wall that needs an extra little something. How pretty would this be mixed into a fun gallery wall? The price is very reasonable too!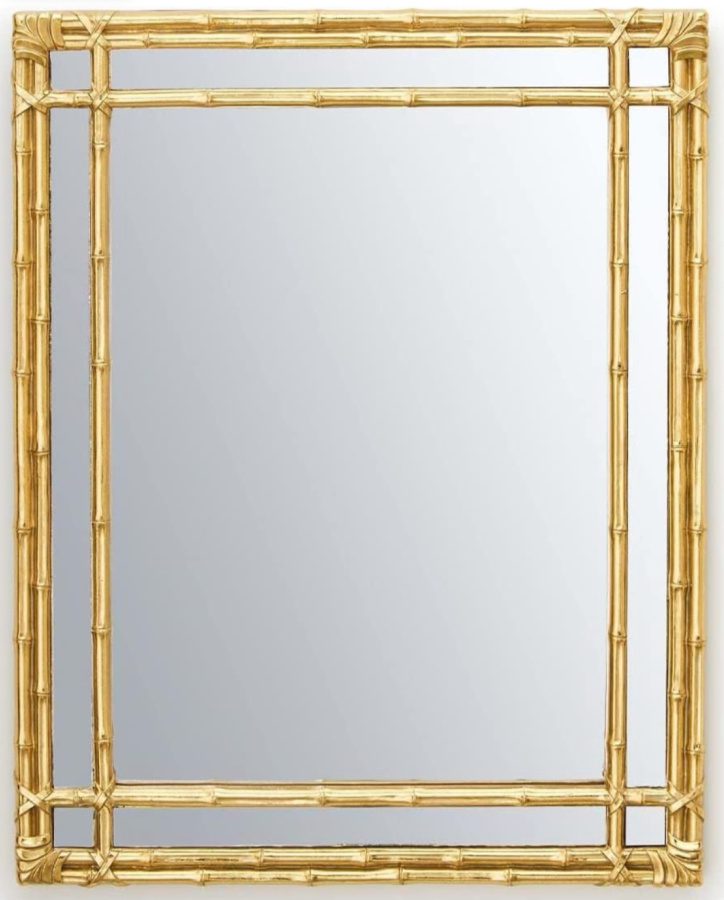 4. If only you could smell this candle through the computer! Oh goodness you would be instantly in love with it like I am. This red lava citrus candle is from the Better Homes and Garden line that Walmart carries. I owe my sister a huge thank you for sharing it with me a few years back! I always snag one when I am out shopping if ours is almost gone. They even have a variety of shapes and sizes as well as other scents and colors. I love this scent personally because it smells exactly like the Blue Capri expensive candles that Antrhopologie carries…but maybe better! This would be a great hostess gift along with the electric candle lighter I shared on last week's Monday Must Haves!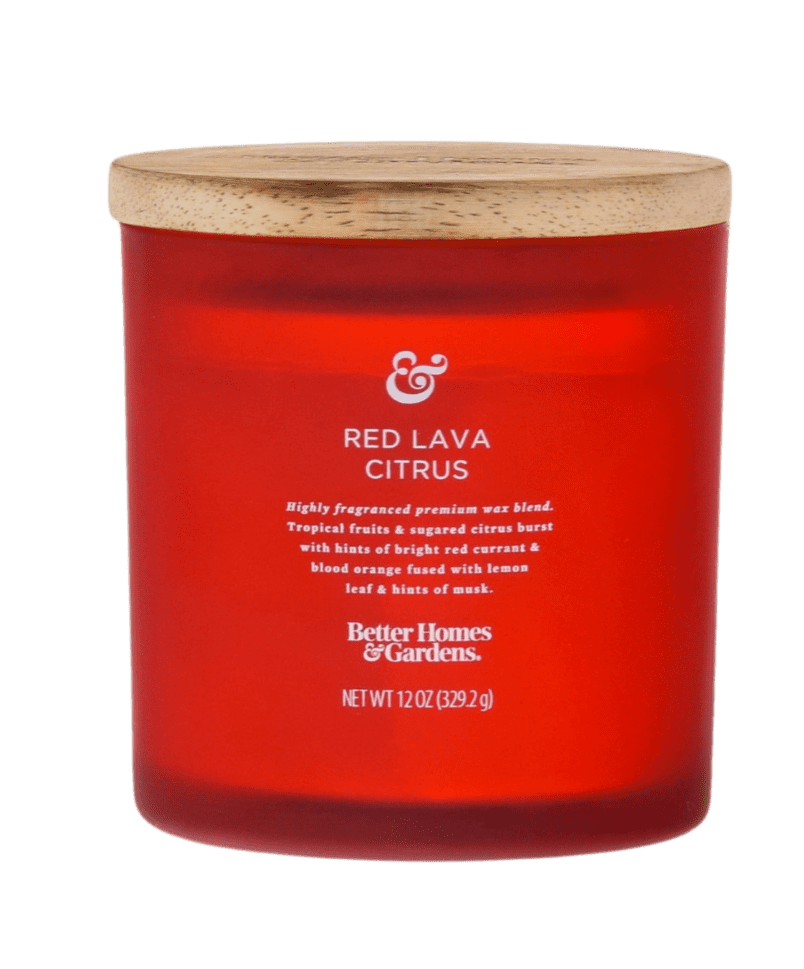 5. These are the Curvy High Rise Skinny Jeans in Coronet Wash from Madewell. These are my go to jeans that I always reach for when I want to feel good and look good. They fit well , have just the right amount of stretch and I love the dark color. Funny thing is I found the pair I own at a resale shop here where I live. When I saw them on the rack (and in my size!) I was so excited! I love them and want to go in to an actual Madewell store and try on their other types of jeans because if these ones are this good, then I am sure that they are all this good! At the time of this post heir website is showing a 30-40% off sale for Insiders (which is free!) . This could always change but thought I would let you know!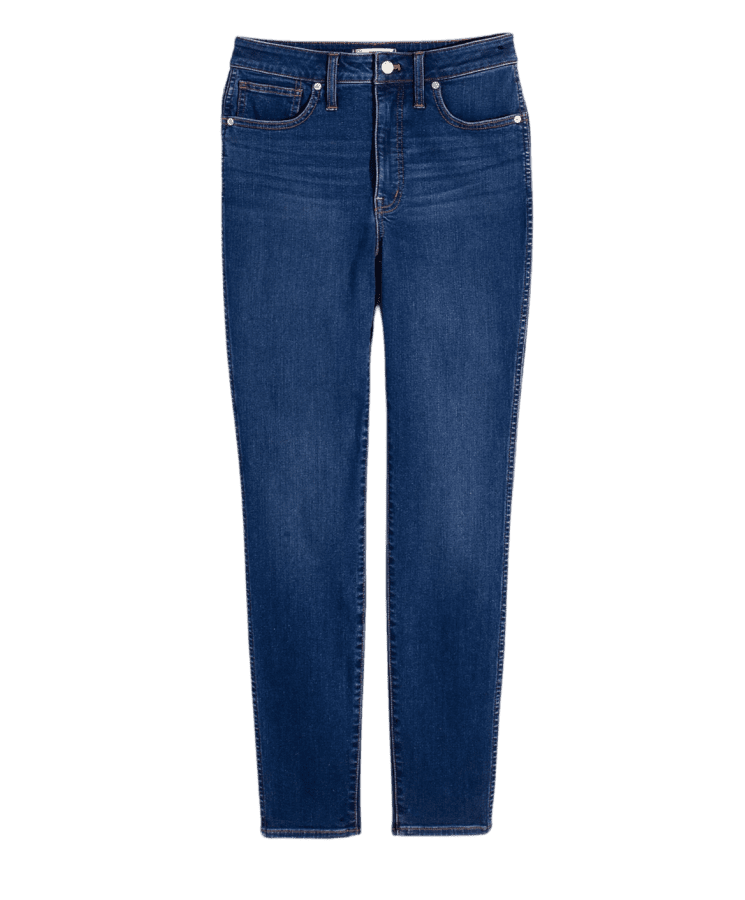 6. SMALL SHOP SPOTLIGHT: This week I want to share Shop Home Revivals vintage art with you all! This is an on-line shop that focuses on vintage art but with a twist. These vintage art prints can be purchased for a very reasonable price and will be sent to you as a digital image straight to your email! Then all you have to do is either print it at home or send it to a place like MPIX.com, Costco or Walgreens to be printed and then frame it. I love her Back Roads print and many others! Roxanne the owner, is a friend of mine from over on Instagram and she is also a talented blogger! Her website offers suggestions for best printing quality on the FAQ page that I highly recommend checking out. Art is one of the best ways to add charm to your home. It is not always affordable though. But Shop Home Revivals Art is affordable, beautiful and it's always to fun to support a small shop! Have fun shopping this must have!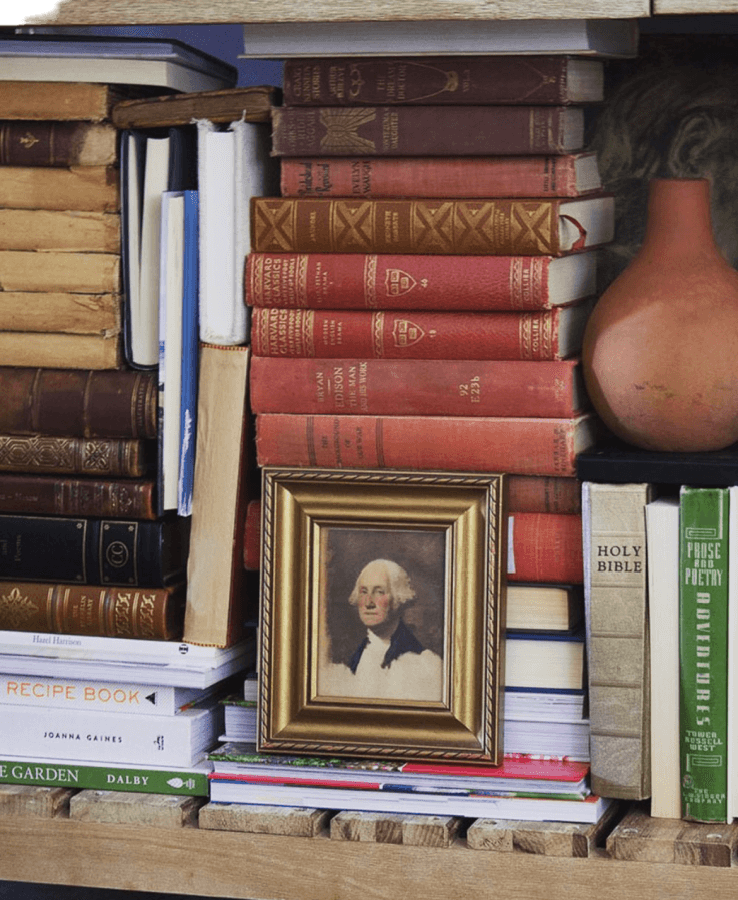 You can see all previous Monday Must Haves here!
I'd love to have you hang out with me some more. Feel free to follow along with me on any of the platforms linked below.
LTK | Facebook | Instagram | Pinterest | Amazon
xoxo,
Kelly