Monday Must Haves for The Kitchen
Welcome to this week's Monday Must Haves, where I share a collection of things that have caught my eye lately! Everything from home to beauty to clothing. Plus, each week I will be featuring a small shop for you to check out. Nothing is off limits! Today is a Monday must haves for the kitchen!
Oh, and happy Halloween!!!
*As an Amazon Associate, I earn from qualifying purchases. This post contains other affiliate links too for your convenience. Click here to read my full disclosure policy.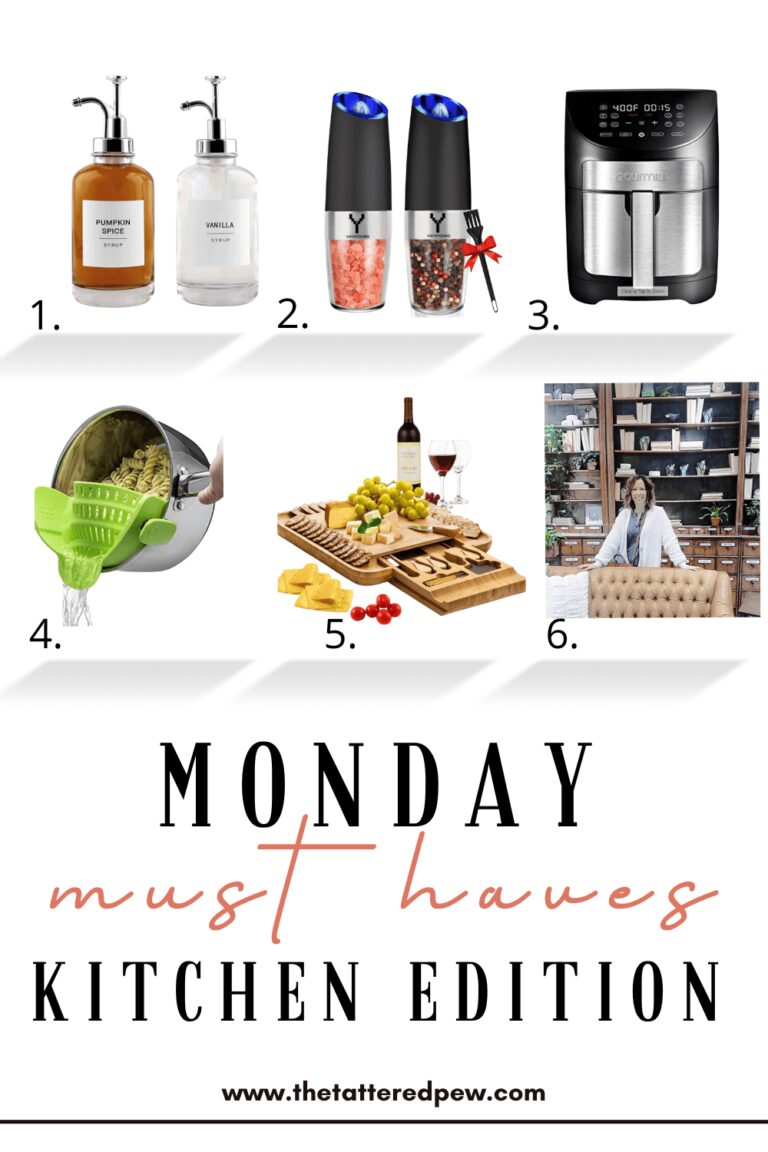 1 // 2 // 3 // 4 // 5 // 6
Monday Must Haves
Oh my! When I first saw these beautiful glass coffee syrup dispensers I knew I would love them. How cute are these for your coffee or hot cocoa bar? They make everything just a touch more fancy. These dispensers come with 84 syrup labels and a funnel to add your syrups. So darling!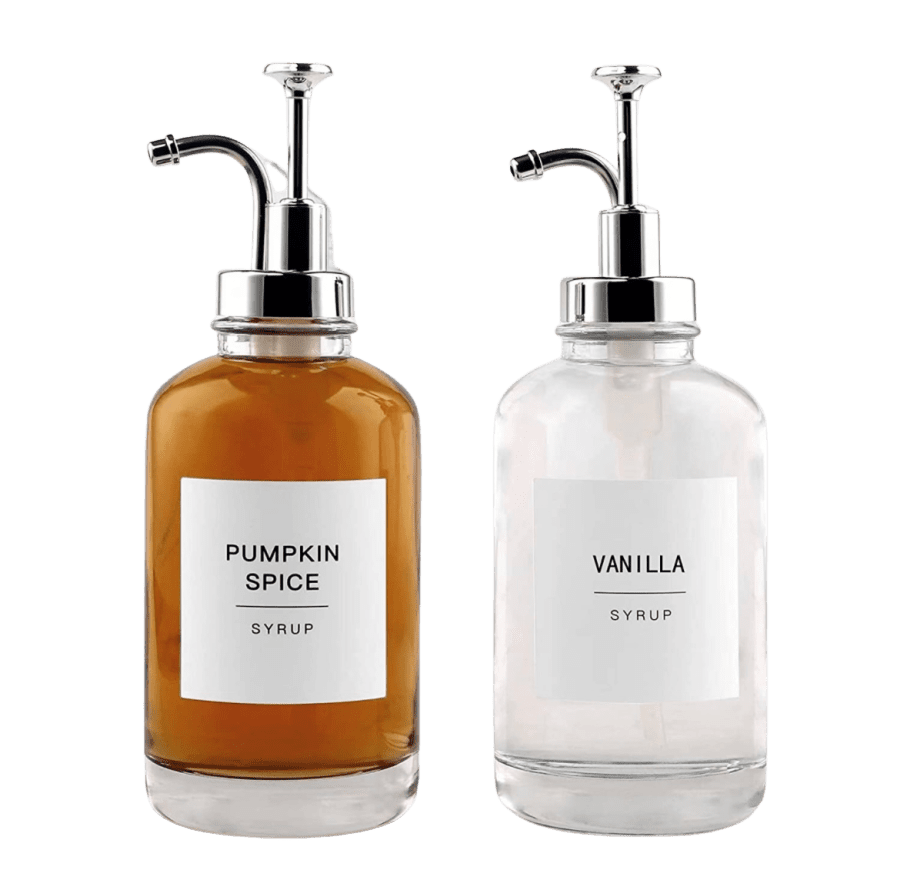 2. My husband Mike first discovered these electric salt and pepper grinders last summer and we were all instantly hooked! These are such a fun and useful kitchen must have and they are easy to use and refill. These are highly rated on Amazon as well as highly rated in our home. Fun and functional for the win!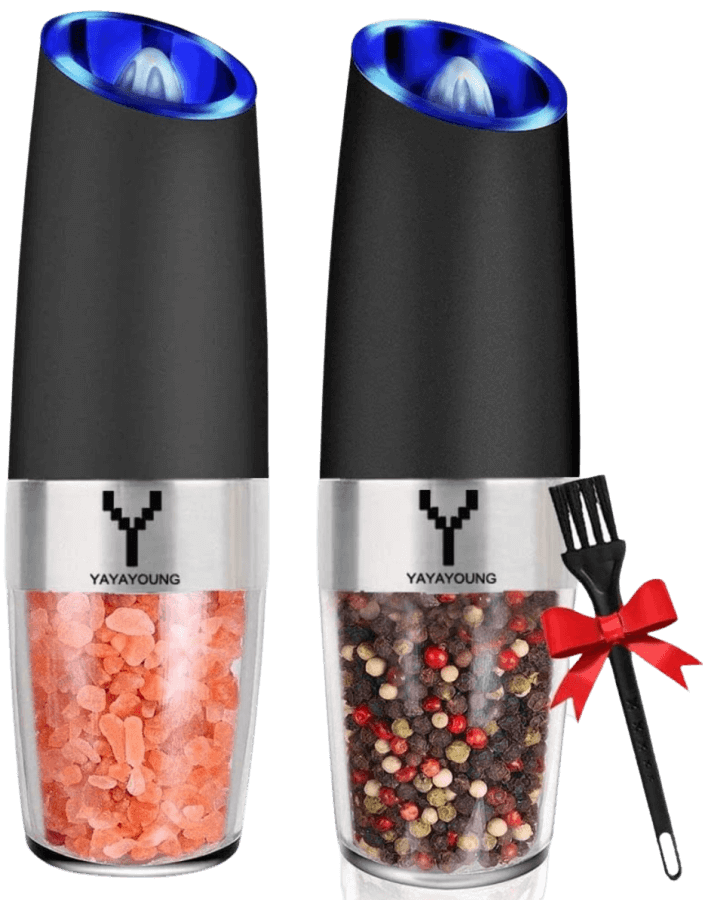 3. Do you have an air fryer? We got this exact one this past spring at the request of our 13 year old daughter and it was such a great idea. We just love it and it makes cooking so much easier and quicker. Our favorite thing to make in it is wings! There are so many great air fryer recipes we can't wait to try. And if you happen to have a favorite recipe leave it for me in the comments below! Bonus: I also want to try these air fryer liners!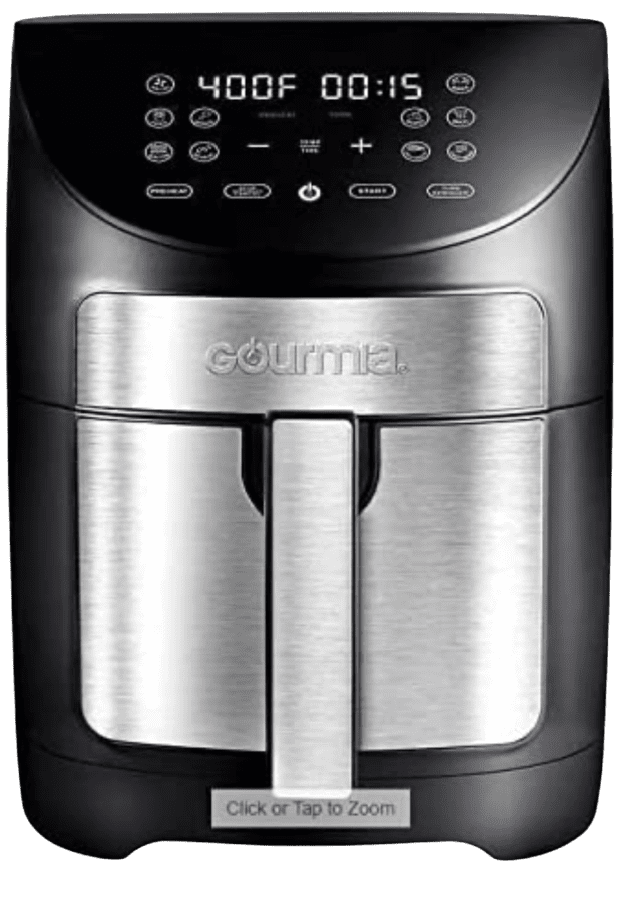 4. Have you ever seen one of these? This pasta pot strainer looks amazing and I can't wait to try it out. Apparently this is a must have kitchen item because it has over 29,000 positive reviews! I always struggle with straining meat or pasta when I am cooking and this garget is just what I need. It's in my cart and the price is pretty darn amazing!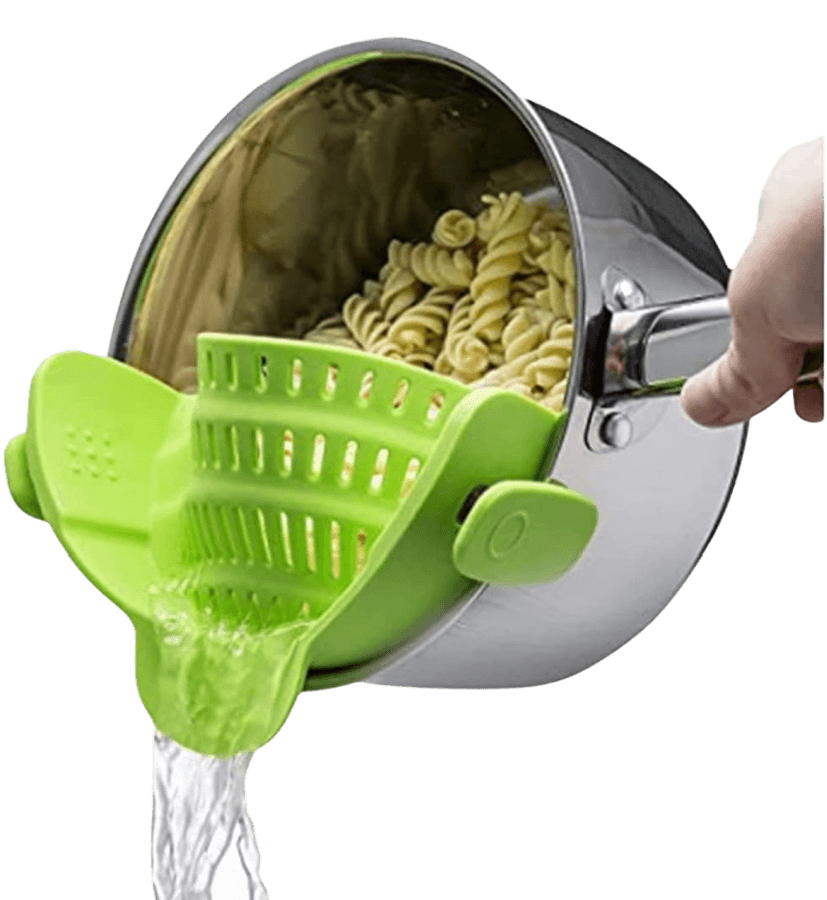 5. This final Monday must haves for your kitchen is one on my list! Who loves a good charcuterie board? I dure do! So when I saw this premium cheese board and knife set I got a bit excited. This set is made out of bamboo and has a hidden drawer filled with goodies, including specialty bamboo cheese knives, labeling slates with a marker, a wine opener and a carrying bag. How cool is that? It's like the perfect hosting accessory! What a great house warming or birthday gift this would make!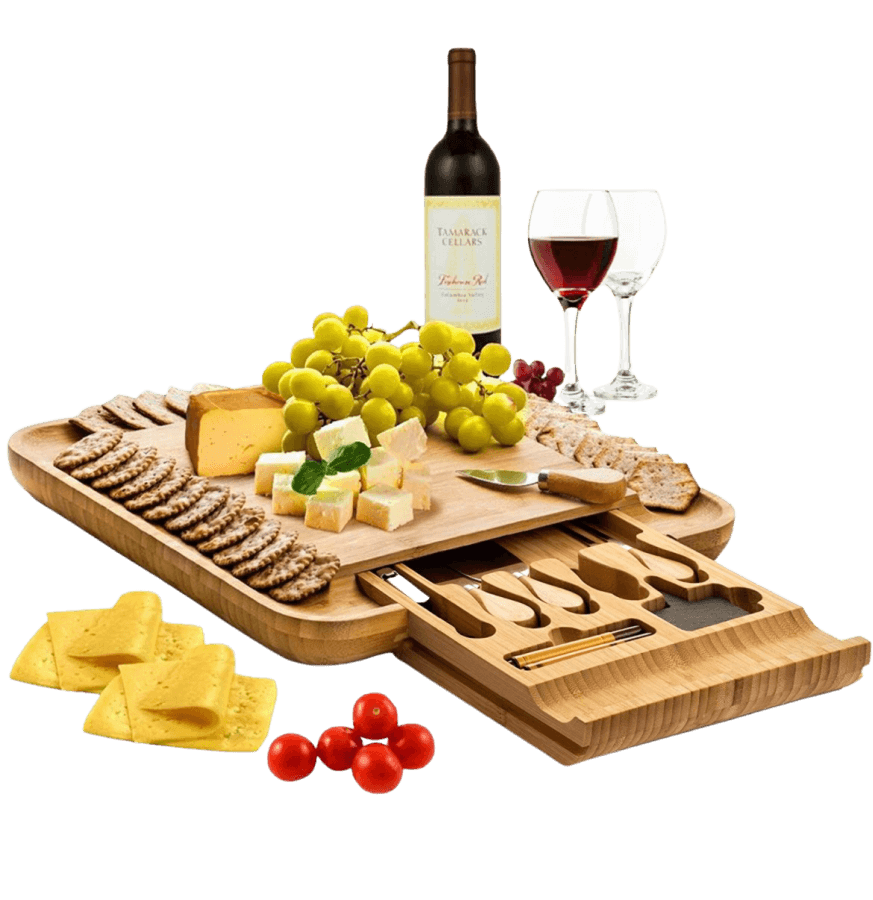 6. SMALL SHOP SPOTLIGHT: This week I want to share my friend Renee's small shop, Havenberry Vintage with you all! If you love vintage items and you love to have them sourced and curated for you then you will adore this small shop! Renee is a master at finding and selling the best vintage finds. Her carefully selected items always have me drooling. She has restock alerts that you don't want to miss. Her latest finds included some vantage flower frogs that I was drooling over. The best news is that she offers free shipping! So if you love one of a kind vintage items then make sure to stop her on-line shop and subscribe to her newsletter. You can also follow her over on Instagram (which is where I find out about her restocks!) I'm hoping for some vintage Santa mugs to be added to her shop soon!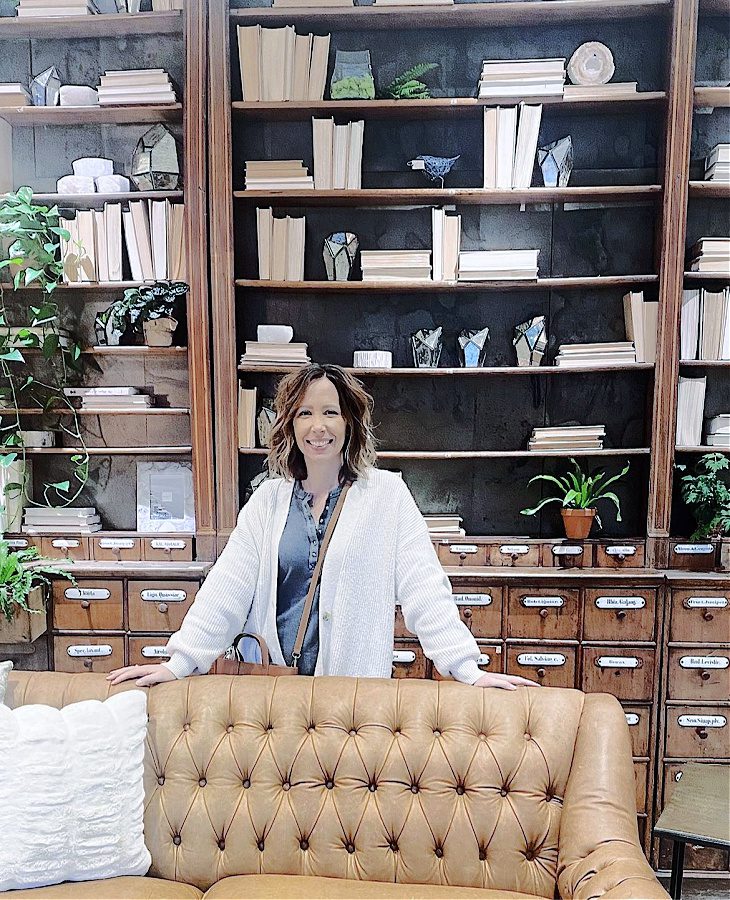 You can see all previous Monday Must Haves here!
I'd love to have you hang out with me some more. Feel free to follow along with me on any of the platforms linked below.
LTK | Facebook | Instagram | Pinterest | Amazon
xoxo,
Kelly