Hello friends! Welcome to this week's edition of Welcome Home Saturday, a weekly series where several of my friends and I gather every Saturday on our blogs to share what is inspiring us around the web. Plus, catch a peek into what's been happening with me lately.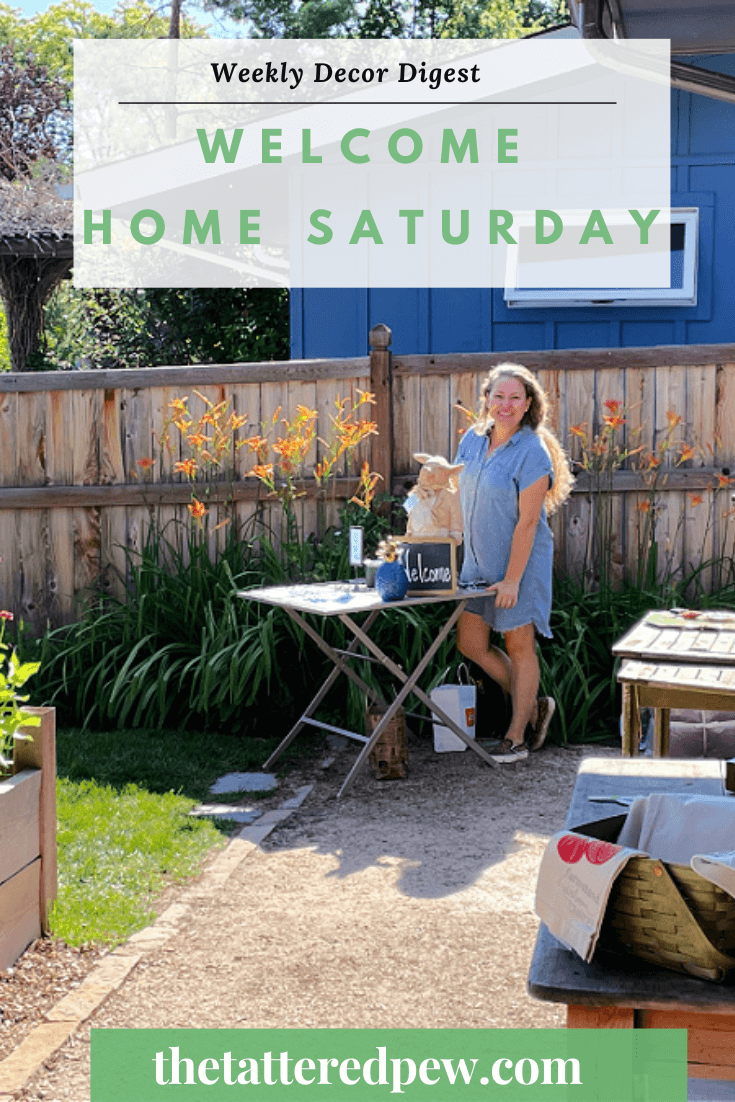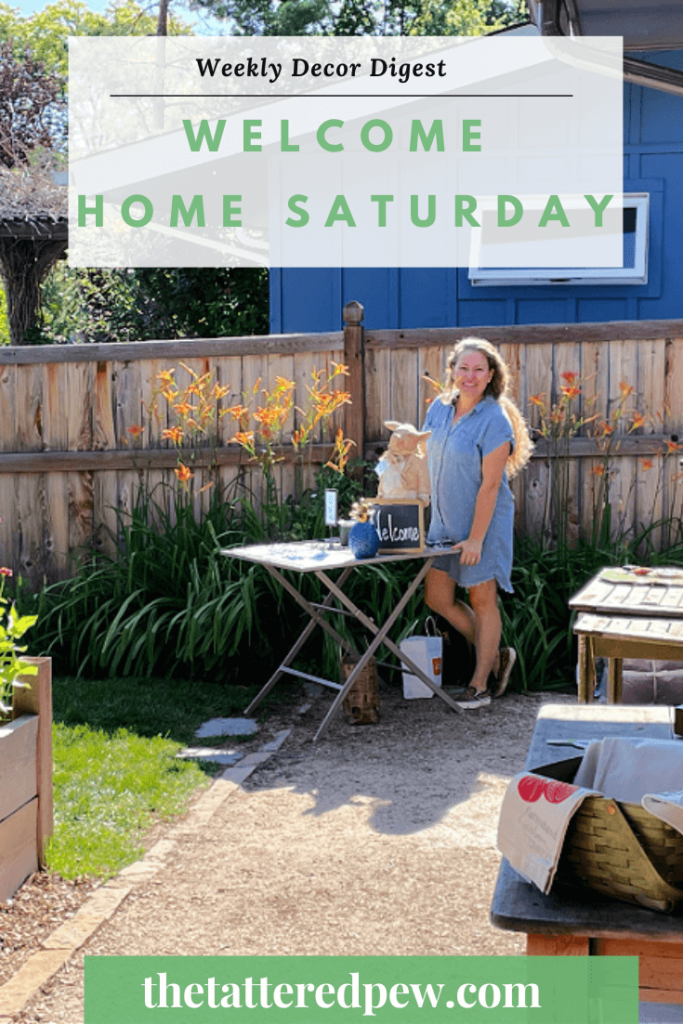 *As an Amazon Associate, I earn from qualifying purchases. This post contains other affiliate links too for your convenience. Click here to read my full disclosure policy.
Happenings at Home
This morning we are heading up to Camp Timberline to pick up Crosby after she has been gone for a week up in Estes Park. We have all missed her so much and can't wait to hear how her week went.
Last weekend around this time we were kicking of my Vintage Yard Market in my back yard! It was a wild morning and a whole lot of fun, but it will be a long time before I do another one.
We had people waiting in line out front around 7:30. Once we opened the gate it was non-stop for two hours. I could not have pulled this off without the help of my amazing family. My mom and sister were incredible before, during and after the sale. They each sold a few items of their own, helped me make signs, tag items, collect money , set up and SO much more! Mike and my dad were also a huge help. They did the heavy lifting, kept us fed and did the hard math. Ha The day was only successful becasue we all pitched in.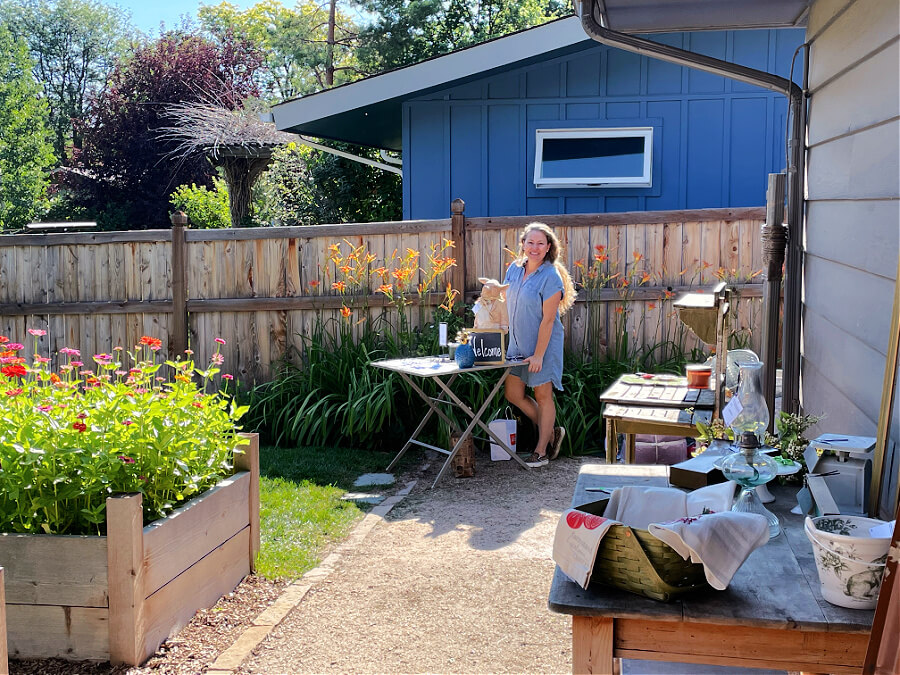 The best part was that I got to meet several of you! I loved hearing how you found the blog or the sale. And I am also happy that we can now walk in our garage after two years. Yes, it's been packed pretty darn full since we moved in here. Mostly because we left a 3 car garage for our current 2 car garage. Let's just say Mike is thrilled and I am not allowed to buy anything new for awhile. hee hee
This Week On The Blog
This week is was all about Christmas in July and casual coastal tablescapes. A great combo, right?
Each year I do a Christmas In July posts and it always leaves me so excited and inspired for the upcoming holiday season. Do I skip the rest of summer and fall and go straight to Christmas? NOPE! But I do get my wheels spinning. It's a huge time for bloggers and my favorite holiday.
Check out my post: Christmas In July: Memories, Moments and What's to Come
Of course I had to mix in a fun tablescape post. This week's table setting was a casual coastal tablescape inspired by some new melamine dishes with bamboo accents. Plus my seashells and the fact that I sold our hutch and dresser that were formerly in there. I LOVE how it turned out. What do you think?
Check out my post: How to Set a Casual Coastal Tablescape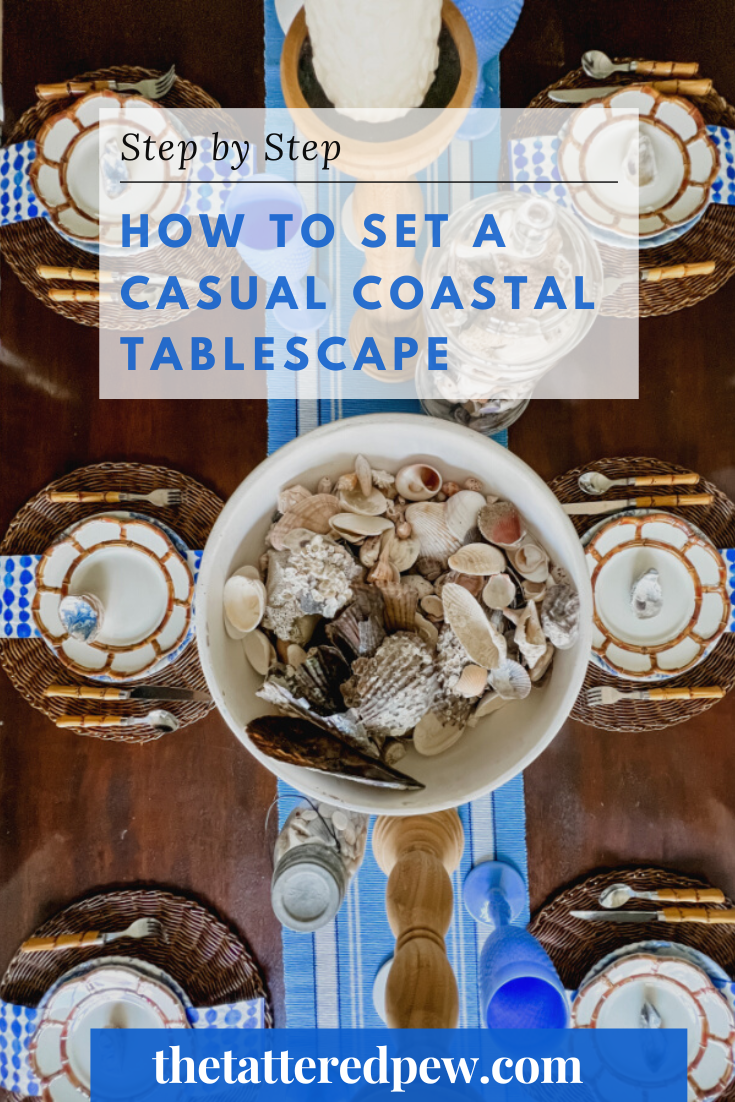 I also shared this great round up of Amazon Favorites: Garden and Patio featuring the plates I used on my table above!
Links and Loves
I have some fun links to share with you all today. Did you know if you click a shopping link in one of my posts and buy something (even if it's not the same item I have linked) I earn a commission? Pretty awesome right? I am always thankful when you shop through my links. It helps keep this little blog afloat.
Want even more curated lists? Visit my Amazon Storefront where I have everything organized and linked for you in one spot!
Also, if you missed my Amazon livestream that I did last Thursday in my garden you can catch the replay here.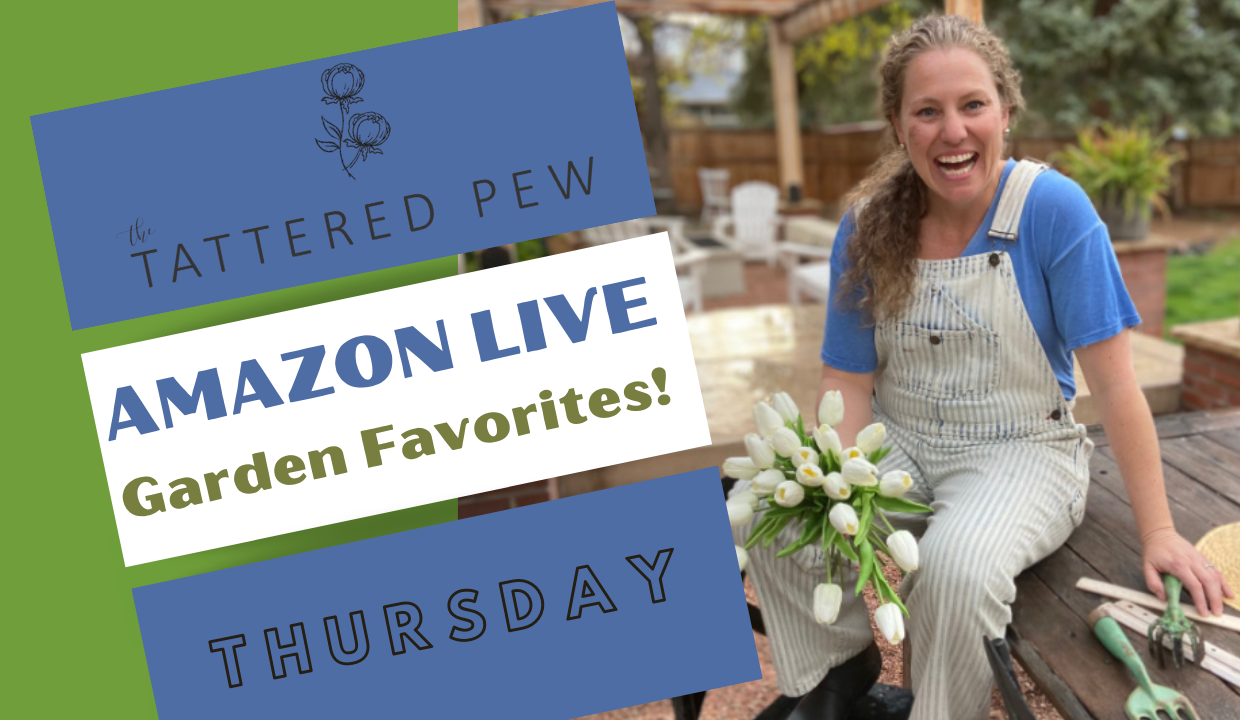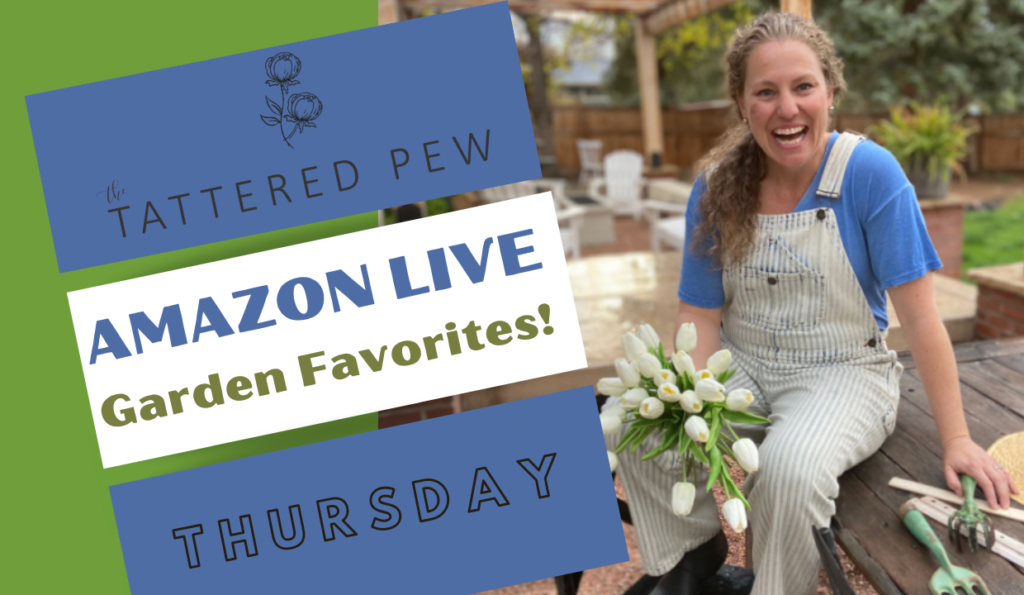 Coming Up On the Blog
Next week there will be a new Tuesday's With Tracy (YAY!) along with a post on the Best Cottage Garden Flowers and Plants. I am looking forward to the both of them and you should too.
A sneak peek at my mom's pink fairy rose bush she is sharing on Tuesday! Gorgeous, right?!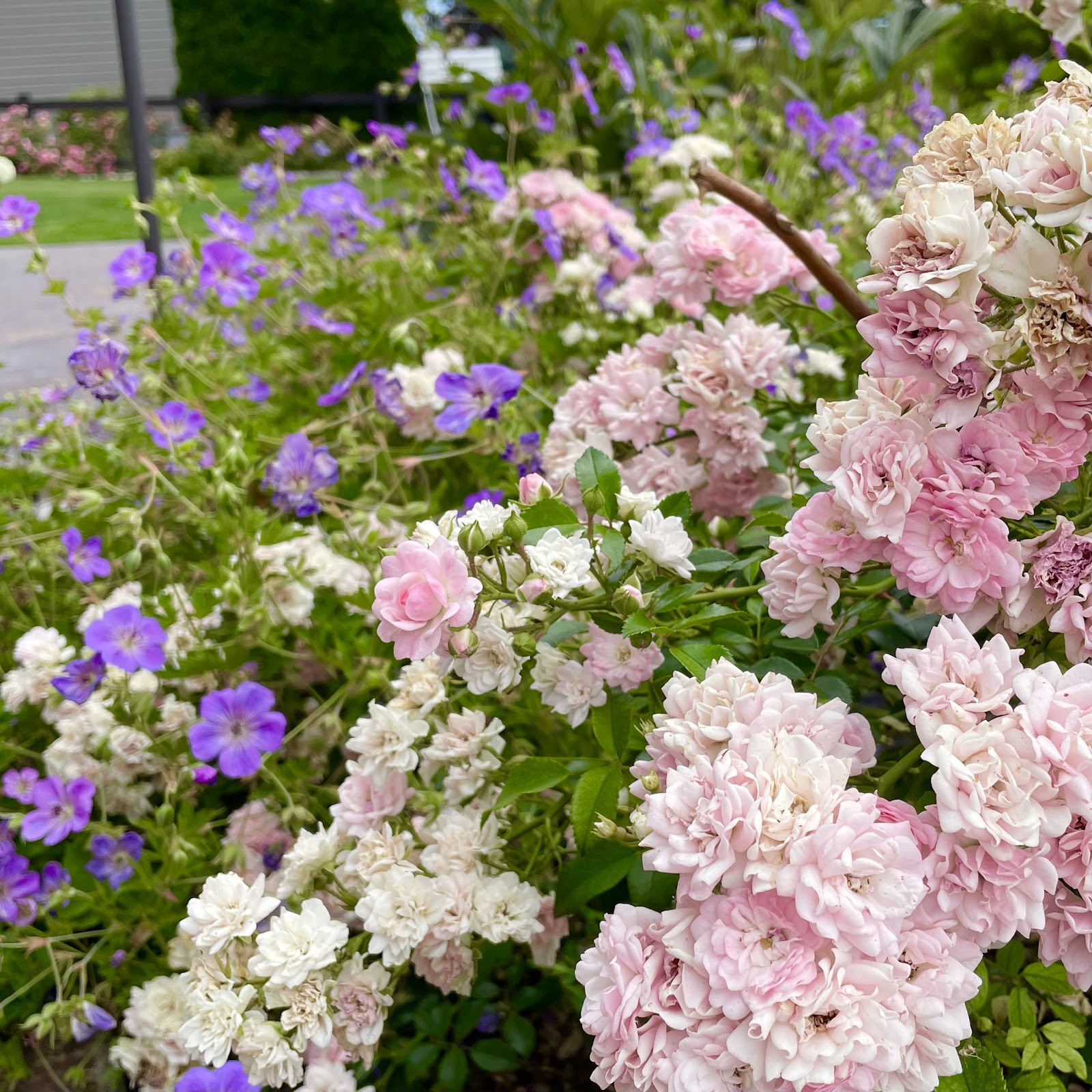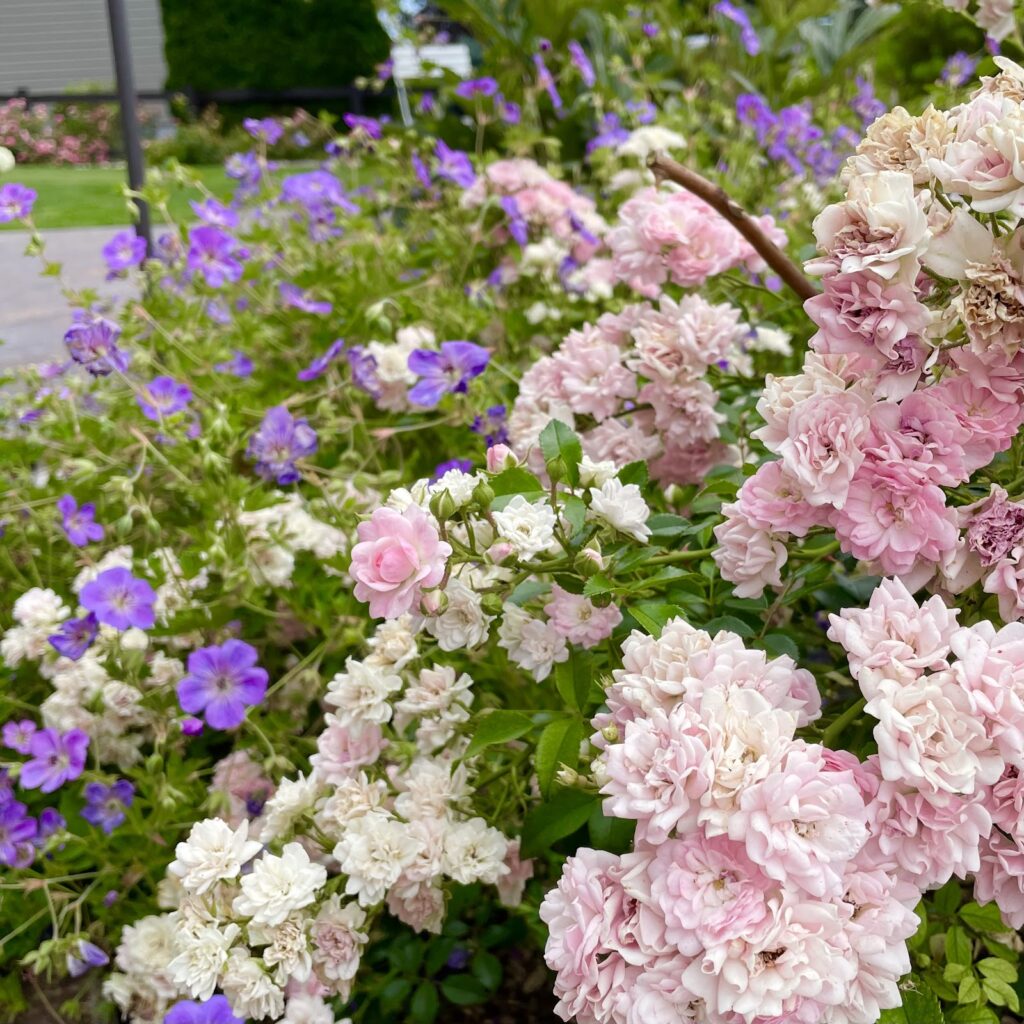 I'd love to have you hang out with me some more! Feel free to follow along with me on any of the platforms linked below.
LTK | Facebook | Instagram | Pinterest | Amazon
xoxo,
Kelly