Christmas In July: Memories, Moments, and What's to Come
I love Christmas so of course any excuse I get to talk about it, dream about it, write about it and basically think about it year round I will take. And today is that day. No better day than July25th to share about Christmas in July.
*As an Amazon Associate, I earn from qualifying purchases. This post contains other affiliate links too for your convenience. Click here to read my full disclosure policy.
A special thank you to Rachel of The Ponds Farmhouse for asking me to join her on her Christmas In July blog hop along with 16 other bloggers who also love Christmas! And if you are following the order of the hop and stopping over via Andrea and her blog Design Morsels, welcome. Her post is a great help for planning your Christmas theme!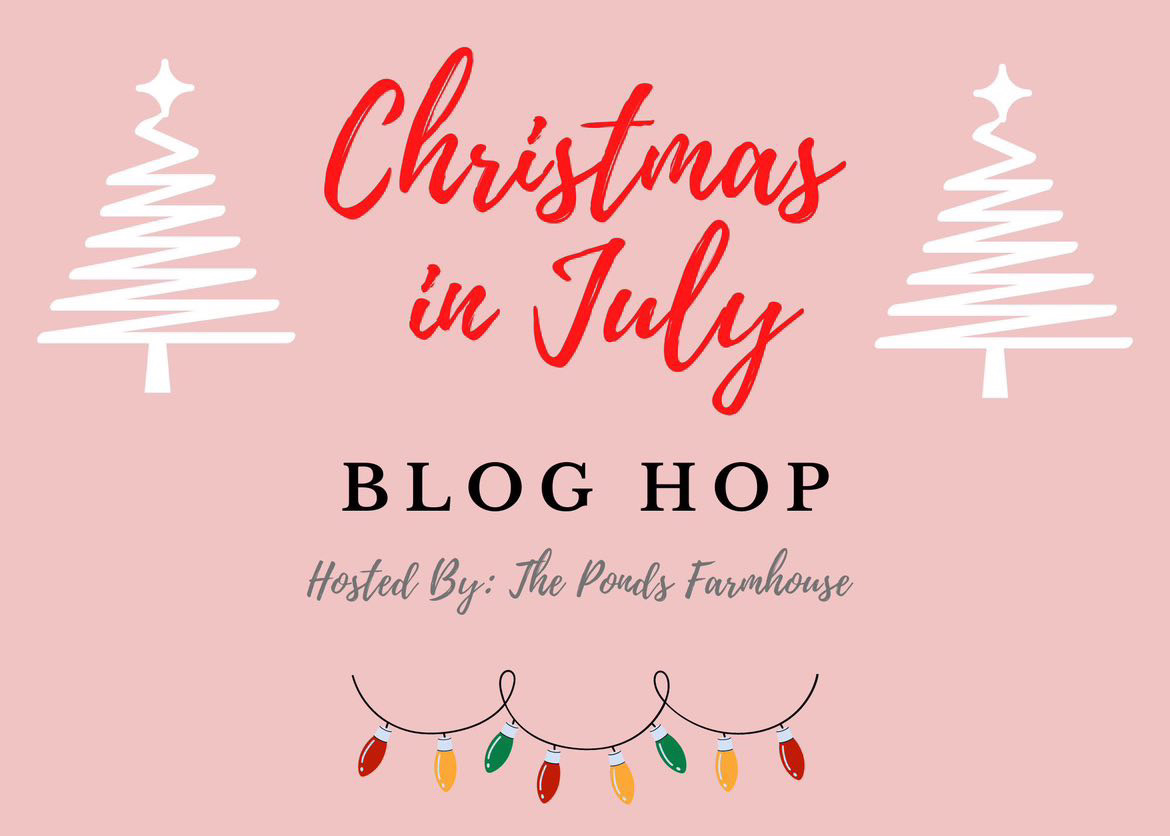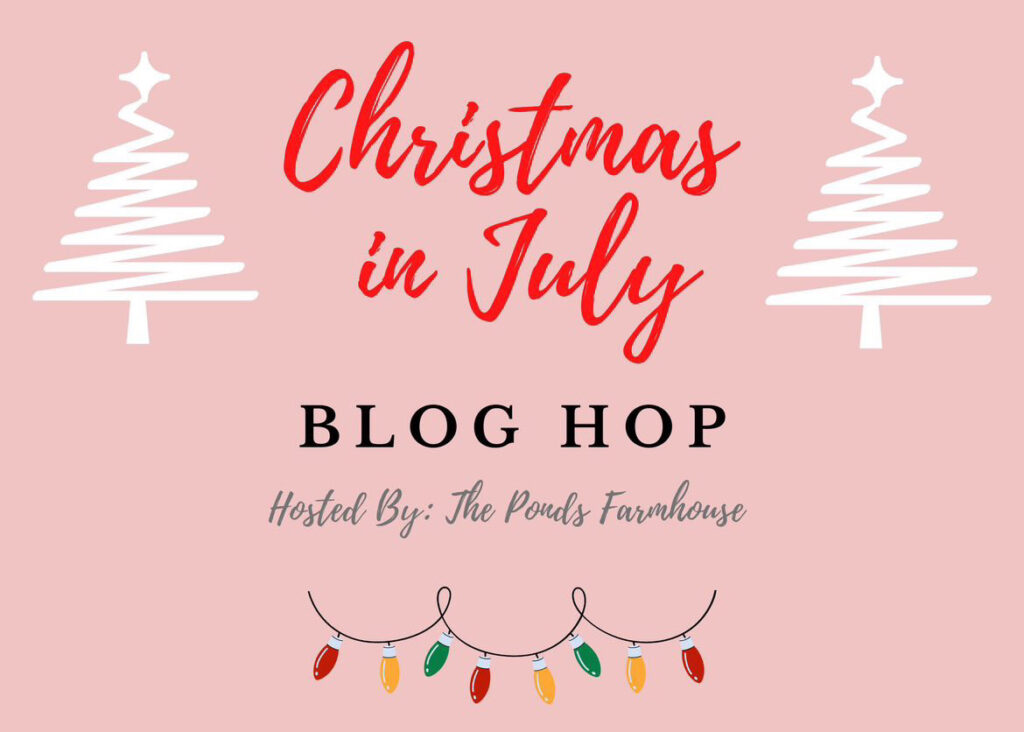 What Is Christmas In July?
Ah, Christmas in July! It's a whimsical and joyous celebration that brings a touch of holiday spirit to the middle of the year. While Christmas traditionally falls in December, some people embrace the idea of having a mini-Christmas celebration during the summer season. It's a delightful way to beat the heat and relish in the merriment of the holiday season twice a year.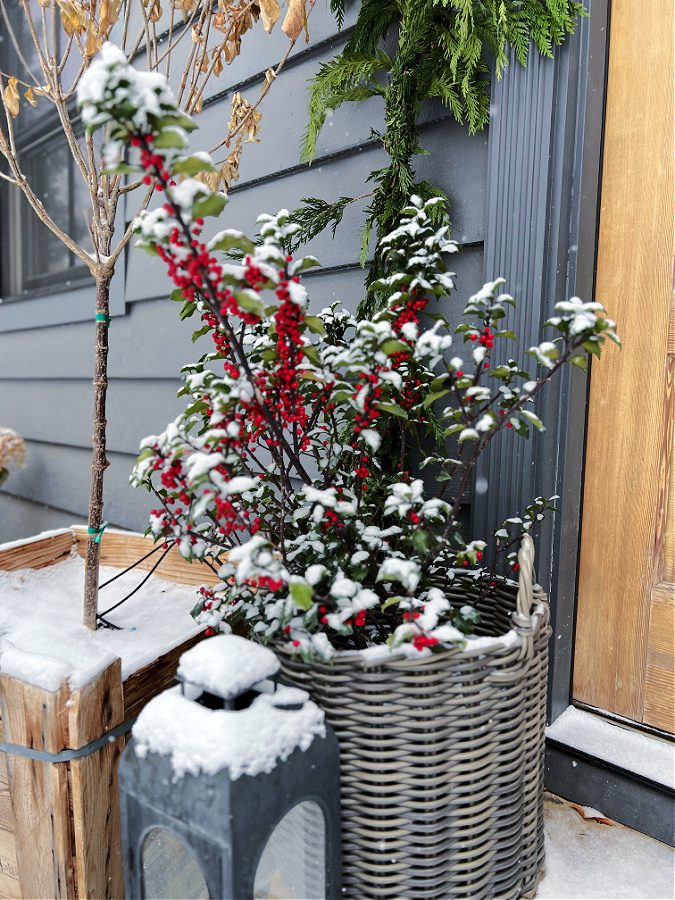 During Christmas in July, you might find people exchanging gifts, decorating their homes with twinkling lights and ornaments, and indulging in festive treats like gingerbread cookies and eggnog. It's a time for laughter, cheer, and a sprinkle of enchantment, reminding us that the magic of Christmas can be cherished anytime.
Many retailers even have amazing Christmas in July sales like one of my favorites, Balsam Hill! For me it is a time to look back at memories, moments and what's to come! So, grab your Santa hat and let's spread some mid-year holiday cheer!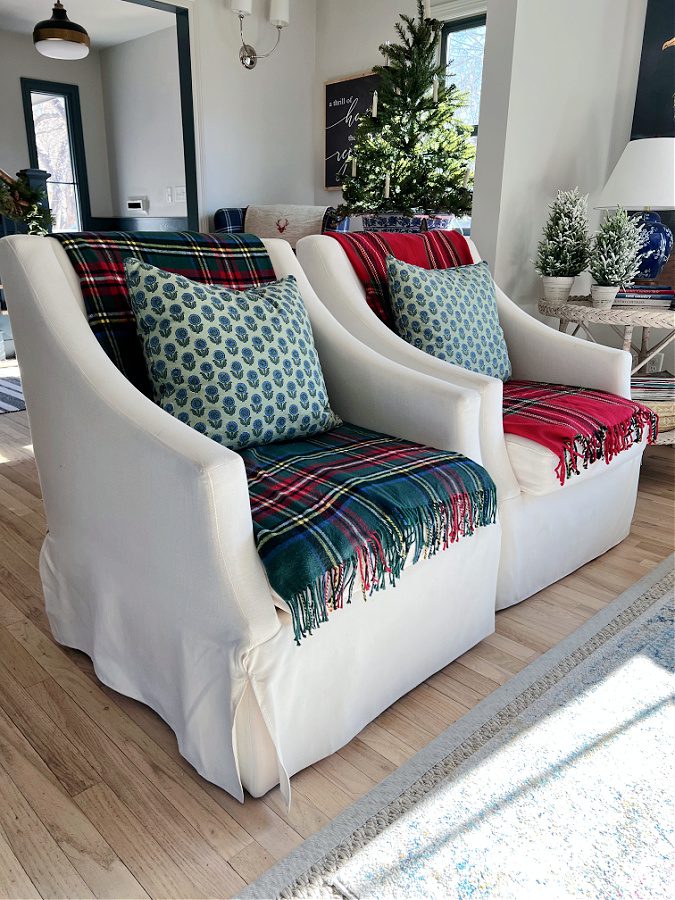 Christmas In July: Memories, Moments, and What's to Come
The past two years I have loved sharing a Christmas In July post here on the blog. It allows me to start prepping mentally for the biggest season of content that I share here on the blog. And if my family could handle it I would be listening to Christmas music now and watching Christmas Hallmark movies as well. But I also love looking forward to those activities as well.
I have those linked for you below to get a taste of what they are all about before we hop into this year's post!
Christmas In July Memories
Last year (and let's be real, every year) I get so excited to decorate for Christmas! My mom and I usually take a day to plan out what that will look like in my home. I am always thankful for her creativity, time and insight. As a blogger it is our job to get a head start on seasonal decor early and Christmas is the daddy of them all!
Let's take a peek at what Christmas has looked like four us these past few years.
Below is our Christmas Tree from 2022. Red was my overall bold color along with mercury glass accents , greenery and plaid. I adore plaid at Christmas!!! You can see last year's Christmas Home Tour HERE!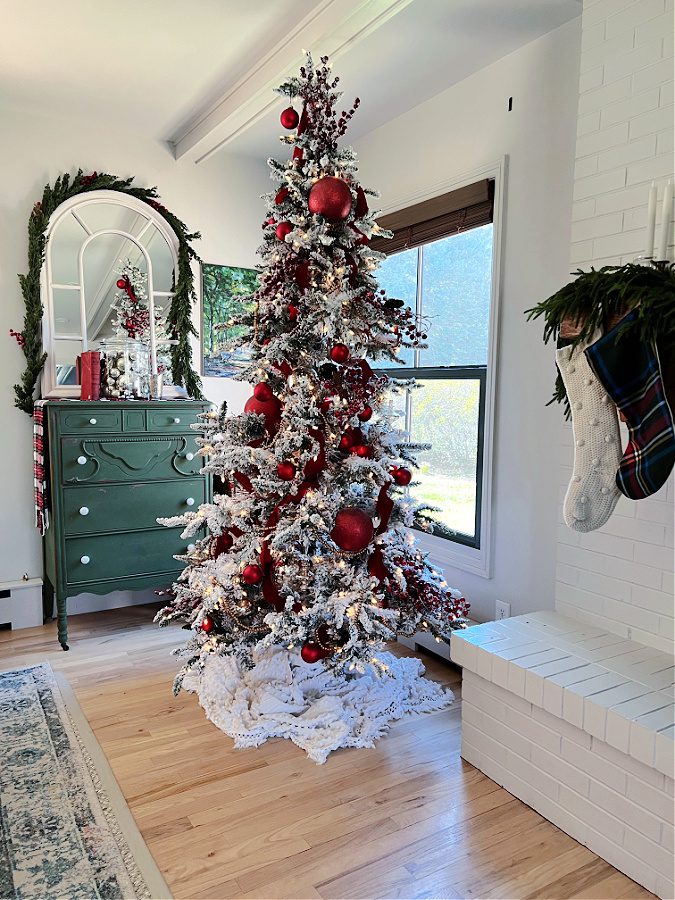 And below is our tree from 2021, our very first Christmas in our current home. This was a very special Christmas for us and we were even blessed to be featured in Country Sampler Farmhouse Style's Christmas Edition!!!! Such an honor. This tree was all about the star shaped Christmas ornaments, pops of yellow, red and mercury glass. See our 2021 Christmas Home Tour HERE!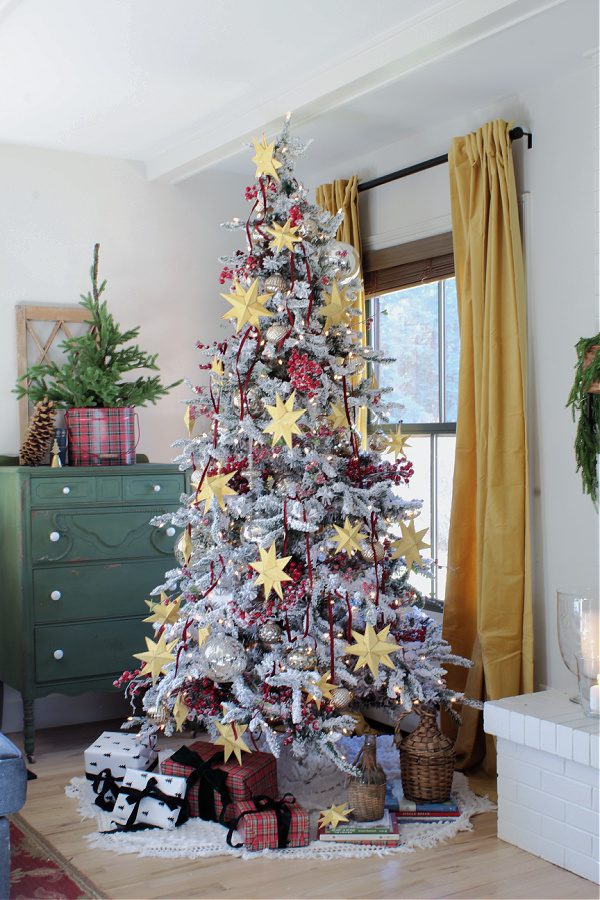 Christmas In July Moments
One thing I look forward to each Christmas is coming up with new DIY projects, decorating ideas and recipes that I can use and hopefully you can as well. Below are a few of my favorites! And just a warning…it was hard for me to narrow down…like really hard!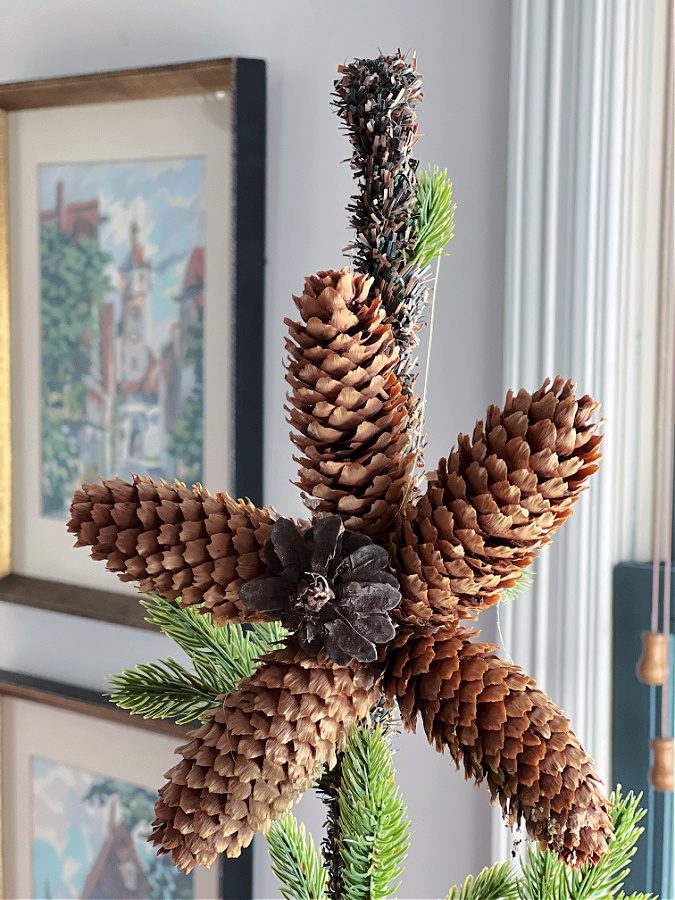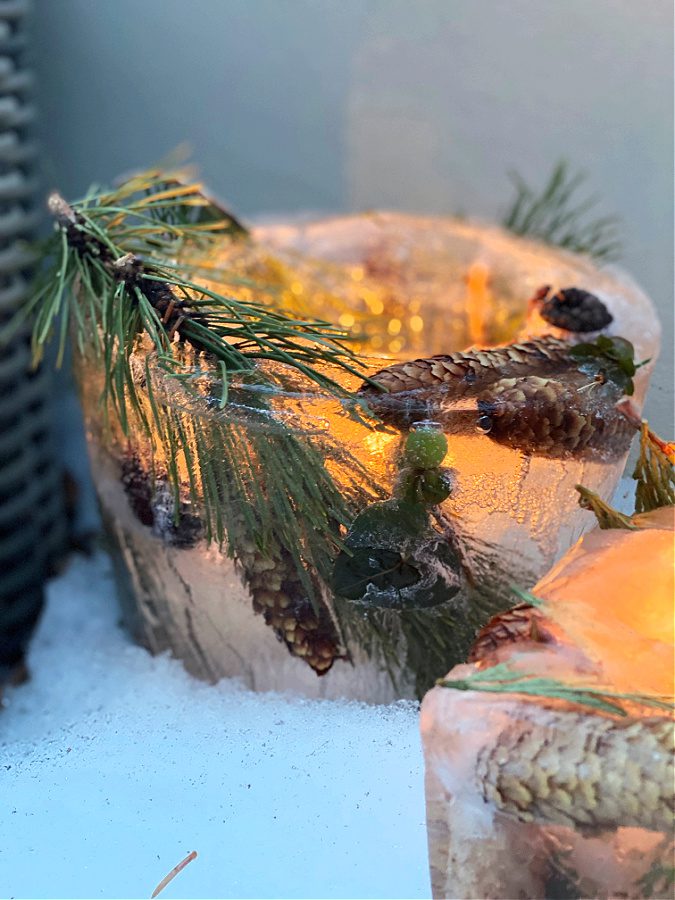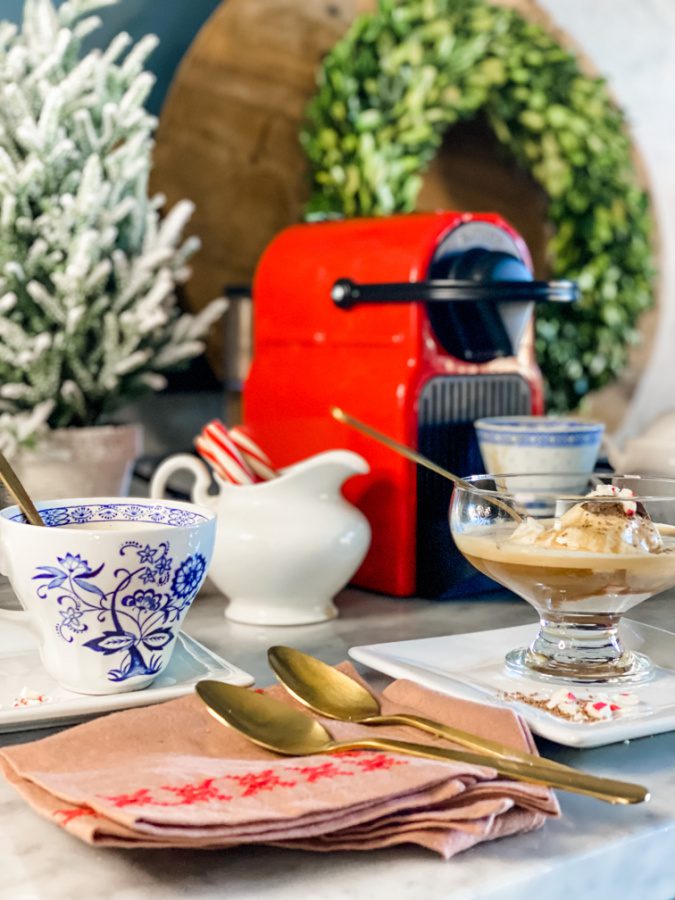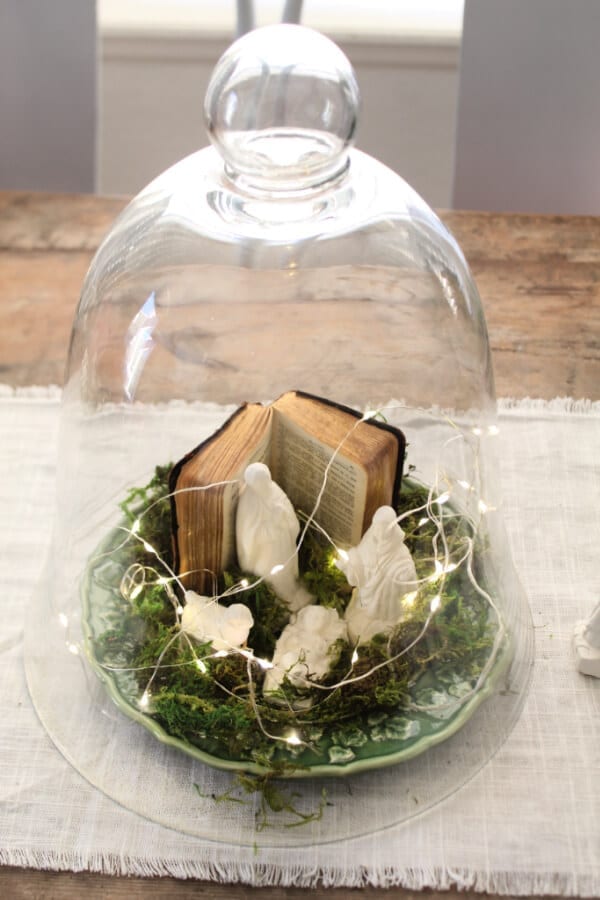 Christmas In July What's to Come
This Christmas I am feeling a pull towards all things simplified and incorporating my favorite color more: blue! I want more natural elements , maybe some coastal touches and maybe even a new Christmas tree. I love our flocked one but for years now I have absolutely loved this one from Balsam Hill.
Below are some pictures that have caught my eye over on Pinterest! But like most years I usually let the inspiration flow as I go and wait to catch the creative bug. Then the decorating just sort of happens. But if that is not your style then I suggest looking at magazines, Pinterest, blogs and Instagram. There is SO much inspiration to be found!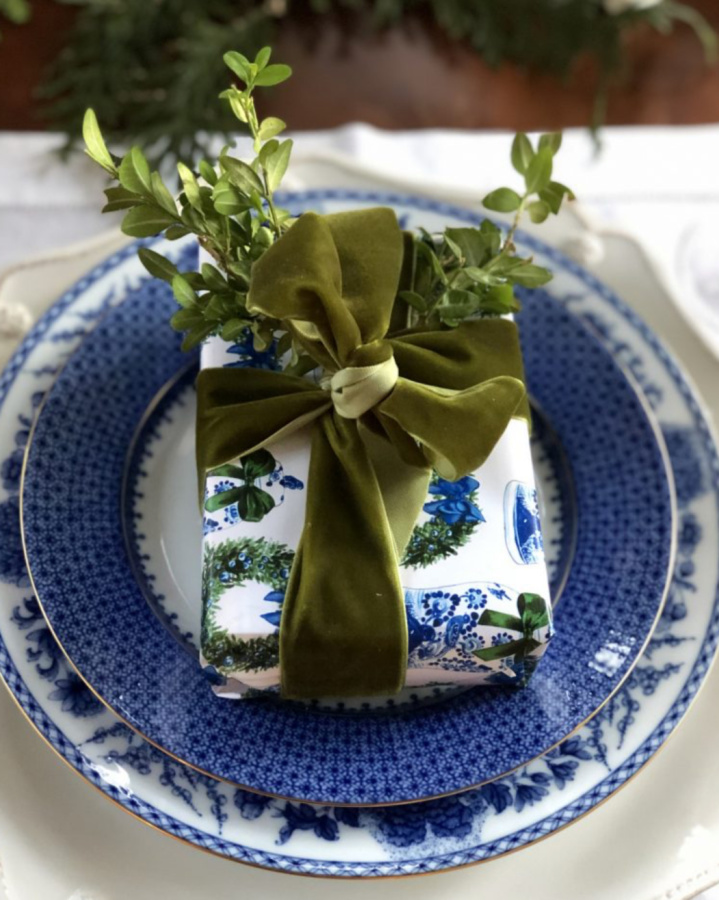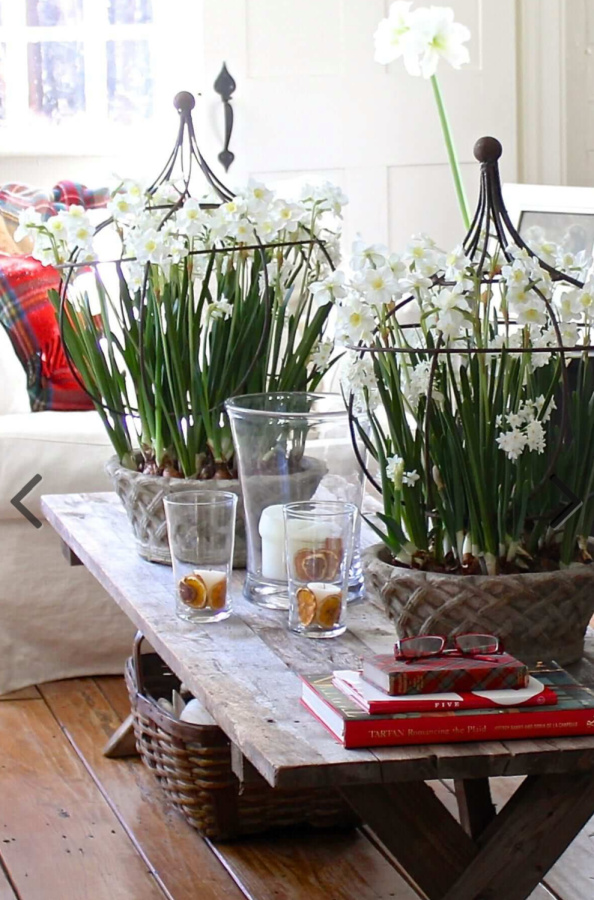 This year I am thinking…
natural elements
light blues
ginger jars
plaids
lots of greenery
texture (baskets, tablecloths, etc.)
coastal elements maybe?
natural with an elegant feel
simple yet statement worthy
Christmas In July: Memories, Moments, and What's to Come
I hope you had fun catching a glimpse into my Christmas memories, moments and what's to come in this post. Christmas In July always leaves me so excited for the anticipation of my favorite season and holiday. My hope is that my post left you inspired as well.
Next hop on over to my dear friend Kristin of White Arrows Home and her Christmas In July post. Then join the Christmas In July Blog Hop for more holiday inspiration. To follow along, click the highlighted blog name.
The Ponds Farmhouse / Cottage on Bunker Hill / Chas Crazy Creations /
Design Morsels / The Tattered Pew / White Arrows Home
Midwest Life & Style / Bricks N Blooms / Simply 2 Moms /
Shiplap & Shells / Down Shiloh Road / Country Road 407
Celebrate & Decorate / WM Design House / Peacock Ridge Farm
/ Robyn's French Nest / Life At Bella Terra
I'd love to have you hang out with me some more! Feel free to follow along with me on any of the platforms linked below.
LTK | Facebook | Instagram | Pinterest | Amazon
xoxo,
Kelly