6 Colorful and Simple Easter Tablescape Ideas
Are you looking for some colorful and simple Easter tablescape ideas for the upcoming holiday? If so you will love today's post featuring 6 gorgeous and unique Easter tables that are sure to inspire you no matter your style.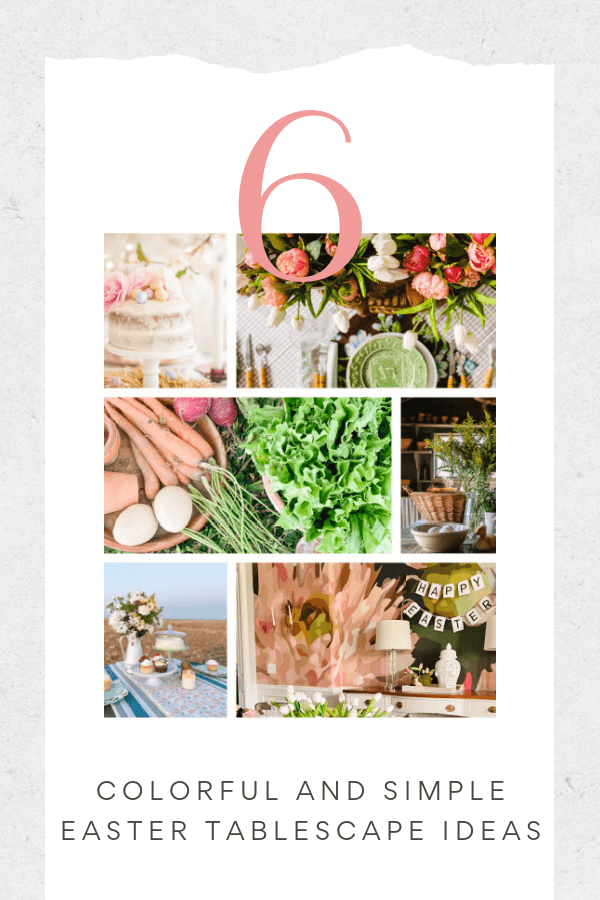 6 Colorful and Simple Easter Tablescape Ideas
Today I am joining some blogging friends to share some inspiration for your Easter and Spring table. Whether you love colorful, simple or neutral there is something for everyone in today's collection of tablescapes.
Enjoy each one below and take some time to soak up the details as you start to plan your own Easter tablescape for the upcoming holiday.
Easter Tablescape Inspiration
Looking for a realistic feel for your table this year? This gorgeous table runner made with real grass from Robyn's French Nest is seriously stunning and creative! I mean why have I never thought to use real grass? My kids would love this idea too. So many colorful yet simple details wrapped up in one beautiful Easter table.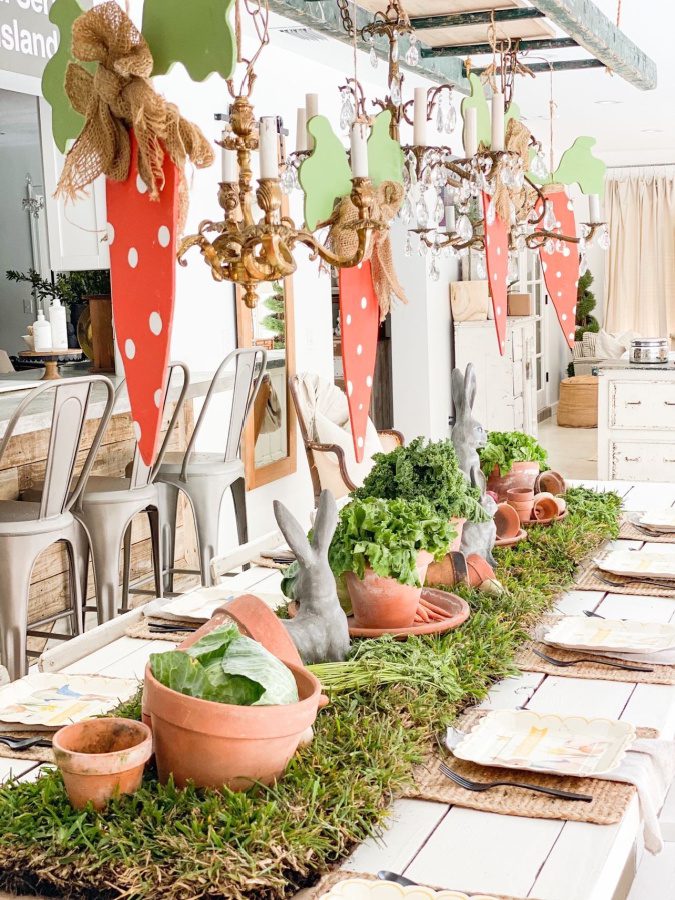 Robyn is the queen of beautiful and creative tablescapes. Make sure to visit her post for even more pictures of this lovely Easter table.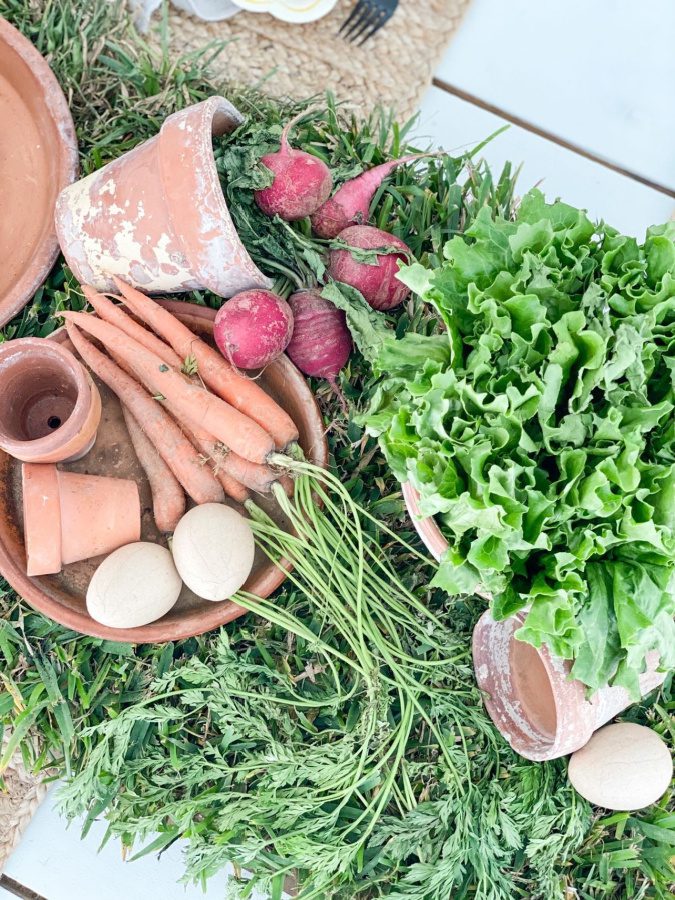 2. Simple Easter Tablescape
If you love pastel colors and classic style you will love this simple Easter tablescpae from Julie of Life of Bliss Blog. I am loving the use of real flowers mixed with faux flowers. If you look real close you will also notice that she has real plates mixed with paper plates. Her pattern mixing is giving me all the feels too! So many wonderful ideas all on one table.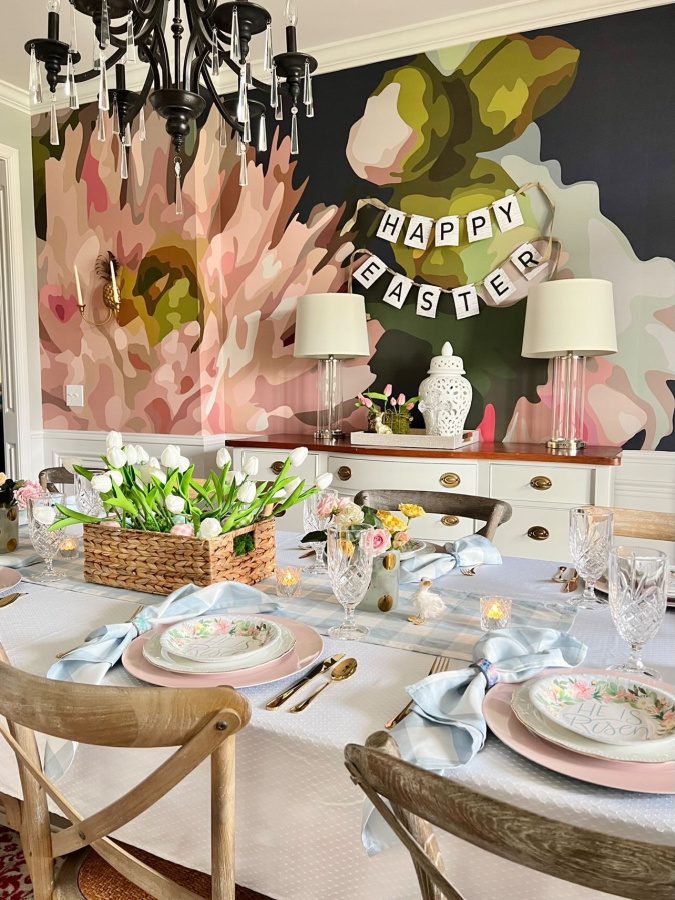 Visit Julie's post to see more of her lovely details and tips for setting a simple Easter table.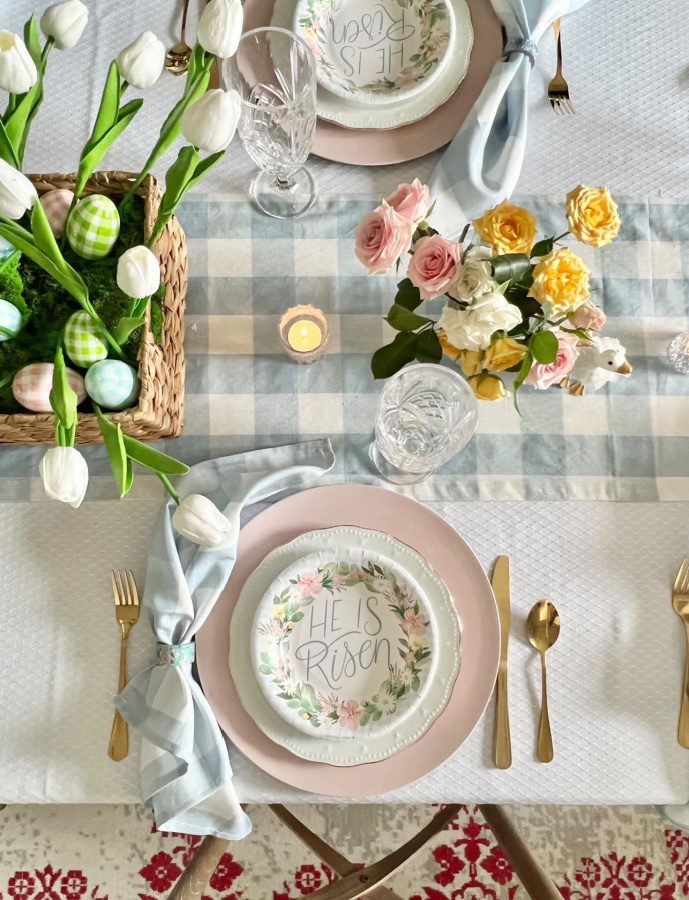 3. Simple Easter Table
If you love natural, neutral tables with small pops of color (like yellow) you will love Deb of Seeking Lavender Lane's simple Easter table. And how can you resist her sweet little ducks and charming garden shed? Her table setting has me swooning and dream of Europe!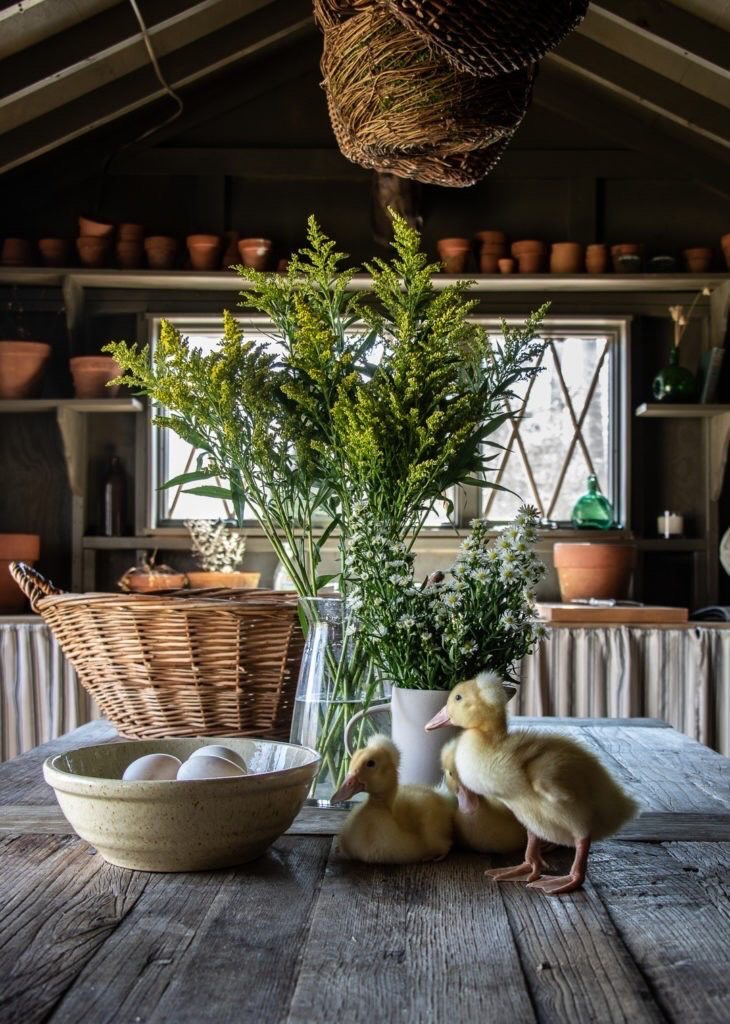 Visit Deb's simple yet elegant table for the full details and more beautiful pictures capturing her lovely table.
4. A Country Style Outdoor Easter Tablescape With Rustic Elegance
If you have plans for an outdoor Easter celebration then you will adore Tammie from Our Prairie Farmhouse's table for two. This elegant and rustic table is set with layered linens, charming bunnies and candles and pretty jade plates. Now I am dreaming of an outdoor Easter table for myself.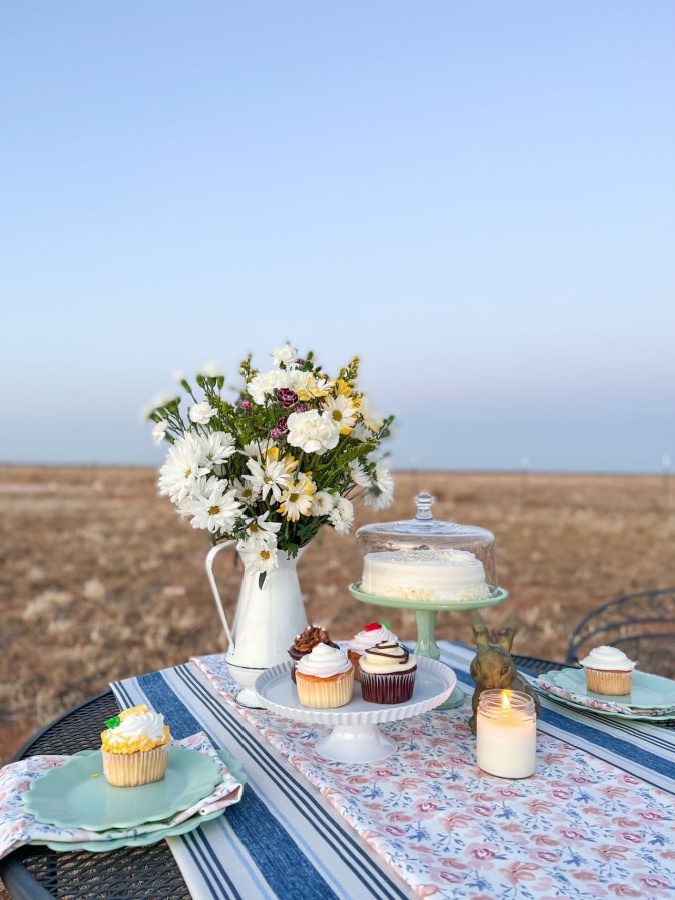 Visit Tammie's rustic outdoor table for more up close details along with several well captured photos.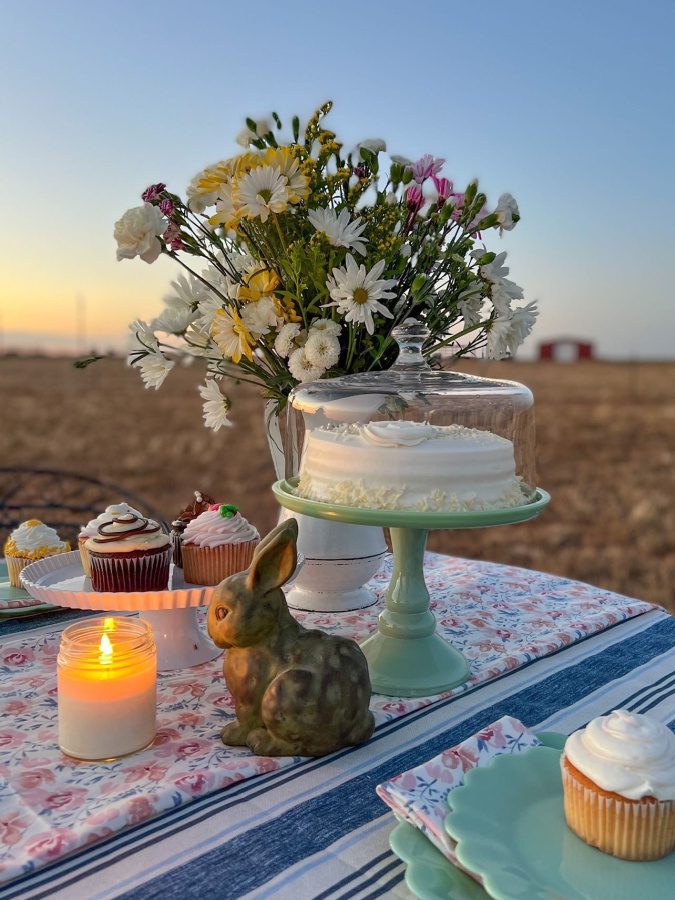 5. Simple Easter Table Decorating Ideas
If you find yourself looking for a simple yet elegant table setting for Easter this year then you will enjoy Janine from Happy Happy Nester's tablescape. She shares simple decorating ideas and shopping links to help you set a table just as beautiful as hers. Her whimsical touches add those special Easter details that we all love.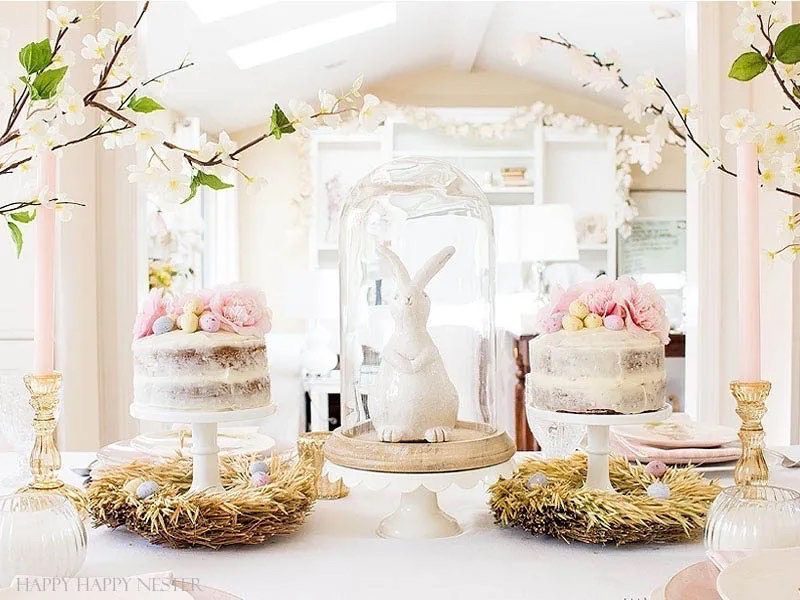 Visit Janine's whimsical and simply elegant Easter table for further details and links.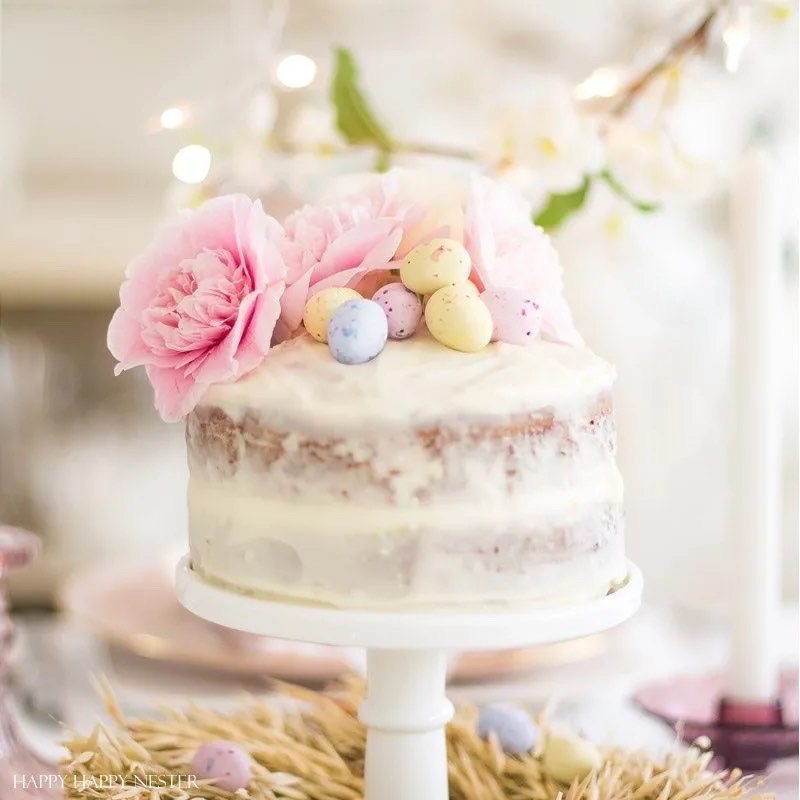 6. How To Set A Pretty Easter Table
Finally, I have saved my own Easter table for last. I enjoy setting a pretty table with multiple layers and lots of color. Keeping it simple yet classy helps give it that casual feel that makes family and friends feel at home. Vintage accents mixed with new give this table a collected feel that makes it special for Easter.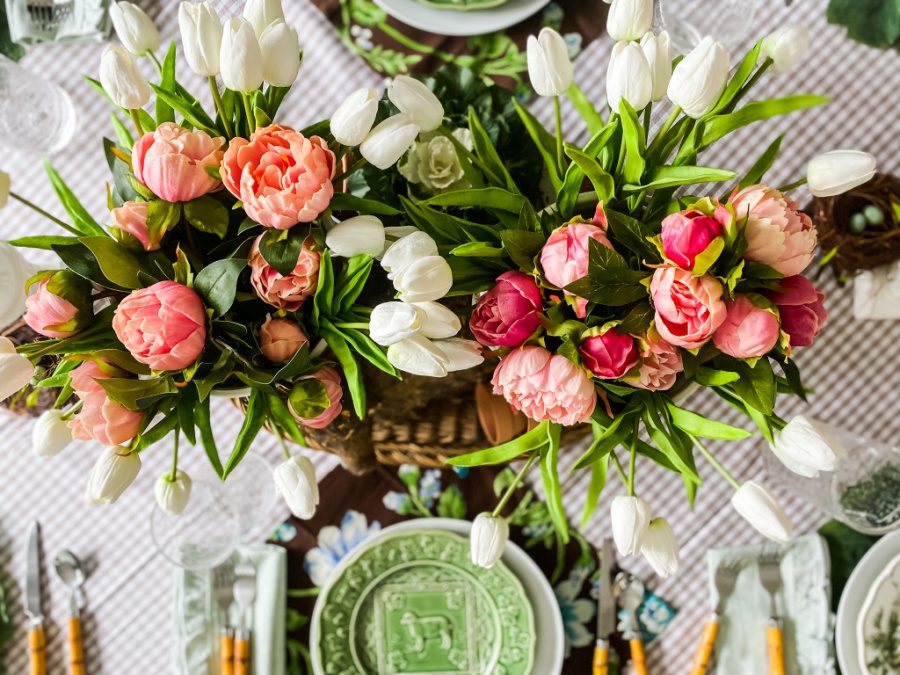 If you have not yet visited my post on how to set a pretty Easter tablescape then I invite you to stop by now. I think you will be surprised how I collected the items to set my table.
Colorful and Simple Easter Tablescape Ideas
I hope you enjoyed today's round up of 6 colorful and simple Easter tablescape ideas. Have you started planning your Easter table yet? Which table or which details caught your eye today?
xoxo,
Kelly